If you're looking to shoot better video, picking up one of the best cameras for video and vlogging is one of the smartest steps you can take. There are loads of options out there from all the major camera manufacturers, many of which are available for pretty reasonable prices, and many will offer you the kind of features you simply can't get on a smartphone, such as interchangeable lenses, large sensors and powerful optical stabilisation systems.
Now, we're not anti-smartphone at AP – we have a whole guide to the best smartphones for video – however we do believe that the form factor, ergonomics and image quality of a dedicated video camera does make it a better option for the serious content creator. If you're looking into making a video for YouTube, a dedicated camera will improve your versatility, and likely also the quality of your output.
With all the cameras out there from different manufacturers, it can be hard to choose. We've chosen a wide range of options based on the findings of our review team – though if you want a primer on the key specs to look out for, scroll to the bottom of this page where we've assembled a quick guide to how to choose a video or vlogging camera. There will always be compromises, whether in size, cost, convenience or image quality. The area you prioritise will like depend on what you want to film. Our guide to how to get started with vlogging will be useful if you need help narrowing this down – for now, let's get to the cameras.
---
Get straight to the point with our quick list of the best cameras for video, vlogging and YouTube:
Want to know more? Read on as we run through the full specs of every camera on our list…
---
Best everyday vlogging camera: Sony ZV-1 Mark II
At a glance:
18-50mm equivalent f/1.8-4 lens
4K 30p or Full HD 120p video recording
ISO 125-12,800 (ISO 80-12,800 extended)
24 fps continuous shooting
3in fully articulated touchscreen
Price: $898 / £869
Based on the popular Sony RX100 series of cameras, the original Sony ZV-1 was aimed squarely at vloggers. The 1" size 20.1 million-pixel sensor offers a big step up from those currently shooting with a smartphone, while keeping the camera small and light enough to carry everywhere. The 24-70mm f/1.8-2.8 (equivalent) lens may not have been as wide as wide as some would like for handheld vlogging, though, and that's one of the key new features in this brand new Sony ZV-1 Mark II.
The ZV-1 Mark II is clearly aimed at video more than stills photography. There's no mode dial, meaning it is a little more fiddly to switch between the various video and photography modes. That said, the simplified operation makes it a good entry point. Modes such as Product Showcase and Background Defocus make it easy for those wanting to shift focus to present a product to the camera or blur a background.
Audio-wise, the camera has a three-capsule microphone and comes with a wind jammer. The ZV-1 Mark II offers good stereo sound recording straight out of the box, particularly if you are recording whilst speaking to the camera. There is a 3.5mm mic input on the side with a hot shoe on the top, and with a side-mounted screen mounting, a mic doesn't get in the way of viewing the image. It is worth noting that there is no headphone jack for monitoring the audio, as there would be on a more advanced camera.
With 4K video at 30fps, HD video at up to 120fps, High Frame Rate mode capable of up to an incredible 1000fps, Timelapse recording, a built-in ND filter, Wi-Fi/Bluetooth control and vertical video for recording to Instagram and TikTok, there is plenty here to get you started in video. When you get more advanced, the camera also has the S-Log Picture Profiles that will help match footage with more professional Sony video cameras.
The 18-50mm equivalent wide-angle zoom on this camera is perhaps its key feature, making it much better than the original for filming yourself handheld at arm's length while keeping in the background too. It also has a very useful touchscreen interface, another improvement on the original.
Pros:
Built-in 3-capsule microphone
Ultra-wide zoom
Touchscreen control
Cons:
No headphone jack
Controls slightly over-simplified
Read our full Sony ZV-1 Mark II review
---
Best hybrid stills and video camera for enthusiasts: Fujifilm X-S20
At a glance:
26.1MP APS-C X-Trans CMOS 4 (BSI) sensor
7-stop in-body image stabilisation (IBIS)
Up to 6.2K/30P, 4K/60p, 1080/240p video
ISO 160 – 12,800 (standard), ISO 80 – ISO 51,200 (extended)
Price: $1,299 / £1,249 body only
The original Fujifilm X-S10 was an interesting design shift for Fujifilm, swapping its trademark exposure dials for a more conventional mode dial and control layout to appeal to a wider market. It's a compact and powerful camera that's still on sale and still well worth buying – but its replacement, the Fujifilm X-S20 really raises the bar, and while it is more expensive, we think it's easily worth the extra. For what it does, it's actually very good value.
The Fujifilm X-S20 uses Fujifilm's existing 26MP X-Trans sensor but hooks it up to a faster processor and a faster UHS-II card slot to bring substantial improvements to the video capabilities, not to mention a huge increase in buffer capacity for burst mode shooting. And while the X-S20 looks practically identical to its predecessor, its slightly larger grip houses a bigger battery with an extremely impressive 750-shot capacity. That's practically DSLR territory.
There is so much to like about this camera as a video too, including 4K capture up to 60p and advanced 'open gate' 6K shooting for more advanced filmmakers. Fujifilm has also improved the in-body stabilisation to offer up to 7 stops of shake compensation. To get IBIS at all in a camera this compact is pretty remarkable. In fact the X-S20 is a bit of a wolf in sheep's clothing. It might look like a 'beginner' camera – it is one of the cheapest in the current Fujifilm range – but it's very far from that. Not only is it a very good stills camera backed up by a good lens range, it's also a powerful video camera that can go toe-to-toe with many more expensive rivals.
Pros:
Excellent stills camera
Terrific video features for the money
EVF and IBIS built in
Cons:
EVF somewhat small
Not weather sealed
Read our full Fujifilm X-S20 review
---
Best cheap vlogging camera: Canon PowerShot V10
At a glance:
20MP 1-inch type sensor
19mm equivalent f/2.8 lens
Up to Full HD 60p, 4K 30p video
Digital image stabilisation
$429 (camera only) / £459 (vlogging kit)
The Canon PowerShot V10 immediately catches the eye. Shaped quite differently to a conventional camera, it's currently something quite unique – and is an interesting innovation from Canon. Working on the assumption that conventional vlogging cameras are not particularly easy to hold in a front-facing orientation, even with flip-down or flip-around screens, the V10 fits in the palm of one hand, with a 19mm equivalent lens that makes it easy for the user to film themselves.
While it does shoot stills, this is a video camera first and foremost. It sits comfortably in the hand, with the record button falling right under your thumb, and can record in Full HD 60p or up to 4K 30p – though as we found in our testing, the latter comes with some pretty brutal time limits due to overheating. The V10 weighs just 211g, and has a front-facing screen for easy monitoring – though anyone who's used to recording on a modern iPhone or Samsung phone will probably find it jarringly small.
Is the Canon PowerShot V10 a successful experiment? In some ways, yes, in others not so much. The form factor undeniably makes a lot more sense for hand-held vlogging than a conventional camera shape, which is awkward to hold in a backwards orientation. However, the stabilisation is digital, not optical, and while this will do for dealing with normal hand-held camera shake, you'll quickly discover its limitations if you attempt to use the camera while walking. There are also a few operational oddities (why is it so fiddly to change frame rates?) that will likely be ironed out either in firmware updates or in the next model that comes along – assuming one does.
While it's not perfect, the Canon PowerShot V10 is a noble and interesting experiment, and is well worth investigating if you don't like the idea of trying to film yourself with a conventionally shaped camera. Hopefully there's enough take-up to warrant Canon producing a PowerShot V20, as this is a promising idea that could use some refinement.
Pros:
Design makes one-handed operation a breeze
Lightweight, portable and affordable
Wide lens is perfectly pitched for vlogging
Cons:
Significant recording limits in 4K
Digital stabilisation only
Read our Canon PowerShot V30 review.
---
Best camera for vlogging on the go: DJI Pocket 2
At a glance:
1/1.7" CMOS sensor
ISO 100-6400 (movie mode)
3-axis motorised stabilisation
Up to 4K 30fps
Price: $349 / £339
The DJI Pocket 2 has a feature that makes it stand out from every other camera on this list, and that is the fact it has a built-in 3-axis stabiliser. DJI has essentially removed the camera and 3-axis stabilisation from one of its drones and added a handle and tiny screen. The combination is a camera that produces super steady footage and can easily fit in any pocket.
While the tiny built-in screen isn't great for composing and reviewing footage, you can attach a smartphone via a port on the side and then use the DJI app to control the gimbal and change settings more easily.
The camera only has a 1/1.7" sensor, similar to those used in smartphone cameras, so you do lose some dynamic range, and there will be a little noise. That said, some of the tricks that the Pocket 2 can perform more than make up for these deficiencies. For example, you can actively track a subject in a scene, with the Pocket automatically using its motors to pan and tilt the camera. This is great if you are talking to the camera whilst demonstrating something, and you'll never have to worry about disappearing out of the frame.
The DJI Pocket 2 can record footage in Full HD, 2.7k or 4K at 60fps, and a slow motion mode allows for Full HD 120 or 240fps to be captured. A time-lapse motion mode is also available that utilises the camera's ability to pan and tilt.
Audio-wise, there is an internal microphone, but external recording is made possible via an adapter that can be plugged into the USB-C port on the bottom of the camera. Videographers can purchase different accessories to increase the uses of the Pocket 2, including a wifi remote control that allows operation remotely via a smartphone. Third-party filters are also available.
Pros:
Powerful built-in stabiliser
Extremely portable form factor
USB-C plug-in mic option
Cons:
Smaller sensor
Tiny LCD screen not too useful
---
Best for action and adventure: GoPro HERO11 Black
At a glance:
27-million-pixel sensor
ISO 100-6400 (video)
Hyper smooth 5.0 stabilisation
Up to 5.6k 60fps, 4K 120fps, 2.7K 240fps
Price: $349 / £349
Tougher than tough, with a wide field of view and wearable form factor – we're guessing you know what a GoPro is. The Hero 11 Black of course looks much the same as all previous models in the world-famous series of action cameras, but inside it's a different story. This upgraded camera sports a new larger image sensor with an 8:7 aspect ratio, improving the dynamic range and quality of video captured. It also makes it easier to crop into footage shot at high resolutions in order to meet different aspect ratio requirements, meaning if you want to shoot vertical video for TikTok or Instagram, you're covered.
There's a pleasing number of upgrades across the board compared the the Hero 10. The excellent HyperSmooth stabilisation is now on version 5.0, dramatically improving the smoothness of moving footage. It can also now be locked to the horizon, helping you keep your shots straight and forgo the need to correct them in editing. New Night effects offer improved night-time shooting capabilities, and a long-lasting Enduro battery lets you shoot for longer.
As is ever the case with GoPro, the Hero 11 Black is certainly on the pricey side for an action camera. We've gone for the mainline version as we think it's going to be the best pick for most vloggers – if you have less to spend, the Hero 11 Black Mini does away with the front-facing screen, and if you have more, the Hero 11 Black Creator Edition adds an additional battery grip and other accessories.
Pros:
Very impressive stabilisation
Class-leading toughness
Larger imaging sensor than other action cameras
Cons:
---
Best video camera for 4K: Panasonic Lumix S5 II
At a glance:
24.2MP full-frame sensor
ISO 100-51,200 (standard)
C4K 60p video recording
5-axis in-body stabilisation
Price:$1,997 / £1,799 body only
Starting 2023 with a bang, Panasonic unveiled an updated full-frame mirrorless camera we'd long been waiting for – a Lumix model with phase-detection autofocus. That's right, the trusted but dated contrast-detect Depth from Defocus system was finally being cast away into the annals of history, and the Lumix S5 II is all the better for it. It's so much faster than previous Lumix S cameras, in both video and stills.
While full-frame cameras from the likes of Sony are climbing vertiginously in price, Panasonic is being canny in keeping this model below the £2K/$2K mark. It makes for a hugely compelling option for vloggers and videographers who have a bit to spend, but not the high prices commanded by the likes of the Sony A7S III or the Sony A1.
As we noted in our review, the level of video flexibility and versatility offered by the Lumix S5 II is simply staggering, and thanks to a clever built-in fan mechanism, it can effectively record indefinitely without overheating (which feels like a response to the much-publicised heating travails of the Canon EOS R5). You're really only limited by card space or battery power, which is great for a hard day of intense recording.
The aforementioned autofocus system also benefits from the must-have feature in all new cameras – subject-detection that can recognise humans and animals and lock onto them. The in-body stabilisation is rated up to five stops of compensation, and the Lumix S5 II can output 6K 30p video in addition to its suite of 4K options.
Without a doubt, this is a highly capable vloggers' and videographers' camera, ideal for shooting in pristine 4K.
Pros:
Smart, fast autofocus system
Excellent video quality and options
Integrated cooling fan
Cons:
Default setup under-uses control dials
Metering errs towards underexposure
Read our full Panasonic Lumix S5 II review
---
Best for tutorials and filmmaking: Blackmagic Pocket Cinema 4K
At a glance:
Four Thirds Sensor
ISO 100-25,600 (movie mode)
Up to 4K 60fps, Full HD 120fps
Anamorphic shooting
Price: $1,295 / £1,189 body only
If you are an aspiring filmmaker, then the Blackmagic Pocket Cinema 4K may be a great camera to start shooting. It is very affordable for a camera with many advanced features prioritising image quality above everything else.
It features a Four Thirds size sensor that has an impressive 13-EV of dynamic range so that you can capture lots of highlight and shadow detail. It can also save footage in ProRes or Blackmagic Raw 2.0 formats, meaning a considerable amount of colour detail is captured to enable image editing in post-production.
The Pocket Cinema 4K can record footage in 4K DCI (4096 x 2160) at 60fps or the even wider 4K 2.4:1 format (4096 x 1720) at 70fps. The camera can also shoot 2.8k anamorphic footage at 80fps. Those that want slow-motion footage can shoot at 120fps in Full HD resolution.
The Micro Four Thirds lens mount means that there is a vast amount of quality lenses, new and used, lenses at affordable prices. It is worth noting though that there is no sensor or digital stabilisation. The Pocket Cinema 4K relies on any optical lens stabilisation, so it is better suited to being on a tripod or gimbal than being used handheld. Autofocus isn't the fastest, so it suits a more static environment where you can manually focus a lens on a subject.
The Pocket Cinema 4K features a substantial 5-inch touchscreen perfect for navigating menus, focusing precisely, composing your shot and reviewing your footage.
As a fully-fledged cinema camera, the Pocket Cinema 4K has all of the inputs and outputs you would expect and some you might not. There are slots for CFast or SD cards to be used for storage, and you can even record directly to an SSD via the USB 3.1 port. For audio, there's a 3.5mm mic input and a Mini XLR input for professional microphones that require phantom power. It also allows you to monitor the audio via a 3.5mm headphone jack.
Although it may seem overkill to have such a powerful camera for shooting YouTube, for its price, it offers the best image quality for those recording reviews or demonstrations. It is also the perfect entry point for anyone that wants to begin a career in filmmaking.
Pros:
Very impressive dynamic range
Mini XLR input
ProRes and Blackmagic RAW formats
Cons:
A more expensive option
Some may prefer a larger sensor
---
Best for beginner YouTubers: Nikon Z30
At a glance:
20.99-million-pixel APS-C CMOS Sensor
ISO 100-25,600 (movie mode)
3" 1.04-million dot Vari-Angle touchscreen
Up to 4K 30fps, Full HD 120fps
Price: $607 / £699 body only
The Nikon Z30 is a small, affordably priced entry point to Nikon's Z system. Designed and marketed as a vlogging camera, it has a great basic set of features. It does lack a few headline features – for instance, there is no sensor-based stabilisation, although Nikon does have optically stabilised lenses. A good one is the NIKKOR Z DX 16-50mm f/3.5-6.3 VR, which is available in a kit with the Z30 for around £830. There is also eVR, or Electronic Vibration Reduction, which is Nikon's form of digital stabilisation for video. For more, check out our picks of the best Z-mount lenses for Nikon in 2023.
All the features you expect for getting started with vlogging are present, including a vari-angle screen for recording yourself, and a microphone socket. There is no headphone socket for monitoring audio. Still, there are other great features, including a recording time of up to 125 minutes (battery-dependent). The camera uses the entire width of the 20.99-million pixel sensor to shoot 4K without any crop.
Although it may lack some of the more advanced features and recording options of other cameras in this line-up, its price makes it a significant step up for those shooting with a smartphone or compact camera.
Pros:
Long recording times
Useful vari-angle screen
Lightweight, but high-quality
Cons:
No viewfinder
No headphone socket
Read our full Nikon Z30 review.
---
Best weather sealed compact mirrorless camera: OM System OM-5
At a glance:
20.4MP Four Thirds sensor
ISO 200-6400 (extended: L64-25600)
30fps shooting
4K 30p video, 120p full HD
Price: $1,200 / £1,199 body only
The OM System OM-5 is essentially a refresh of the Olympus OM-D E-M5 Mark III, but it's none the worse for that as its predecessor was an excellent camera already. It's a Micro Four Thirds camera that uses a somewhat smaller sensor size than APS-C cameras but with is very popular in the video community and also used by Panasonic's highly regarded Lumix G cameras, like the Lumix GH6.
The OM-5 is not designed specifically for video, and you can pretty much match its video features with cheaper alternatives. The difference is that it has an electronic viewfinder as well as the fully articulating rear screen and some very powerful stills photography features that make it perfect for 'hybrid' shooters – content creators who need to produce both still photographs and video with the same kit and often swapping from one minute to the next.
The in-body image stabilization is about as good as it gets, and while the video capture tops out at 4K 30p, you can shoot at up to 120p in full HD resolution. The E-M5 also comes with a built-in log profile for those who need to carry out some more advanced color grading later on.
Perhaps the key characteristics of the OM-5 for vlogging are its small size, its robust weather-proof construction and the wide choice of both zoom and prime lenses available, which are typically smaller and lighter than those for APS-C or full frame cameras.
Pros:
EVF and vari-angle screen
Excellent lens choice
Superb stabilization
Cons:
More expensive than budget vlogging cameras
Not the most advanced for video
Read our full OM System OM-5 review
---
Best Canon APS-C camera for vlogging: Canon EOS R10
If you're making your first step up to mirrorless from a smartphone, the Canon EOS R10 is one of the smartest choices you can make. As we found out when we subjected the camera to a full test and review, the EOS R10 is impressively feature-packed for a sub-£1000 camera.
At a glance:
24.2MP APS-C sensor
ISO 100-51,200
23fps shooting
4K 30p video
2.36m-dot EVF
3in vari-angle LCD
Price: $899 / £979 body only
It's lightweight, it's easy to use, and there are a fair few smart features that should ensure it appeals to vloggers. A small but welcome thing – the video record button is prominently situated in just the right place on the top plate where it's easy to press while pointing the camera back towards yourself at arm's length. The 3in, 1.04m-dot fully articulated touchscreen has a side-hinged design that means you can easily flip it forward to face yourself.
There have been some cutbacks to make the camera as small and affordable as it is (compared to the rest of the EOS R series, at least). Probably the one that's going to affect vloggers most is the lack of in-body image stabilisation, which means you're reliant on lens-based IS (which can't correct for roll around the lens axis) or Digital IS (which incurs a 1.1x or 1.4x crop on your footage). Neither solution is ideal. Other than this small niggle though, the EOS R10 is a well-priced and well-balanced vlogging option.
Pros:
Compact size and light weight make it easy to carry
Excellent control layout and handling, especially given the small size
Subject detection autofocus works very well
Cons:
Viewfinder is disappointingly small
No in-body image stabilisation
Limited native APS-C RF-S lens range
---
Best cheap 4K camera: Sony ZV-E10
At a glance:
24.2-million-pixel APS-C Exmor CMOS sensor
ISO 100-32,000 (movie mode)
3" articulated touchscreen
Sony E Mount
Up to 125min battery life
Lens stabilisation + digital stabilisation and optional post-production stabilisation
Up to 4K 30fps, Full HD 120fps
Price: $698 / £699 body only
Following Sony's ZV-1 is the ZV-E10, which borrows from various other cameras in Sony's line-up. It has much in common with the basic vlogging and video features of the previously mentioned ZV-1, such as the 3-inch articulated touchscreen and features such as Product Showcase mode.
The biggest difference is that the ZV-E10 is a mirrorless camera and uses the Sony E-mount rather than having a fixed zoom lens, like the ZV-1. This mount opens up the vast catalogue of Sony E-mount lenses available from Sony and third-party manufacturers. In this regard, the camera has much in common with the Sony Alpha 6000 series cameras, including the 24.2-million pixel sensor, which has been a mainstay in Sony's APS-C line-up for a few years.
With 4K recording up to 30fps, Full HD at 120fps and a bitrate limit of 100mb/s, the ZV-E10 isn't the most advanced on this list, with the Nikon Z30 and Canon EOS M50 Mark II being its closest rivals. Still, like those other cameras, what it lacks in high-end features it makes up for in price.
The ZV-E10 uses the entire width of the sensor to produce its 4K image; the footage is not cropped in this mode (unless you are using digital stabilisation), and the camera actually has a 6K image and samples this down to the 4K video that you see from the camera. The result of this downsampling should result in more detail and better colour.
As mentioned, there is a huge variety of lenses to choose from. Getting the camera as a kit with the 16-50mm f/3.5-5.6 zoom lens will cost around £770. Check out our picks of the best Sony E-mount lenses in 2023 for more options.
Externally the camera is like a large Sony ZV-1, with the layout being very straightforward and unintimidating for those who use a 'real' camera for the first time. Like other cameras in this price range, the body is polycarbonate, a.k.a. plastic, making it light and affordable. However, it may not be one for those who are more heavy-handed with their cameras.
Like the ZV-1, audio is handled well in-camera, with a microphone array on top that can be covered with a supplied wind jammer. The microphone socket can be used to provide external audio. However, you can also use the Multi Interface Shoe to mount a Sony microphone such as the ECM-G1. This means you don't need to worry about having cables dangling from your camera, or whether the microphone is switched on. And, of course, there is a headphone socket so you can listen to the audio to check everything sounds great.
As you would expect for a Sony video camera, there is the ability to shoot in S-Log3. While perhaps this isn't one for beginners, it is there when you want to evolve your filmmaking. However, maybe the best feature is Sony's AF system which is about the best on the market. It provides fast and reliable focusing, particularly for faces, which is crucial when vlogging or shooting for YouTube.
Pros:
Exceptionally good video autofocus
S-Log3 profile
Solid built-in mic setup
Cons:
Plasticky build doesn't feel as durable
Array of options may be intimidating to beginners
Read our full Sony ZV-E10 review.
---
Additional budget vlogging cameras to consider
The team at AP test and review loads of vlogging cameras – more than we could comfortably fit into this guide! If you're on a budget, here are a couple of extra wallet-friendly that our review team think are particularly worth your consideration.
Panasonic Lumix G100 ($498 / £569 with 12-32mm lens)
Panasonic designed the Lumix G100 with vlogging specifically in mind. Consequently, it has a 3in 1,840,000-dot vari-angle touchscreen that can be flipped around to face forwards and OZO Audio tracking by Nokia. The latter can work in tandem with the camera's face-detection system to track a subject around the frame and decide which of the three internal microphones to use. The microphones can also be set to Auto, Surround, Front or Back depending upon where the most important sounds are coming from. It works well provided that there's no wind around but there's also a 3.5mm mic port.
Other nice features include a Rec Frame Marker, that shows the framing for different aspect ratios to help you to compose footage for a variety of platforms including Instagram stories; in-body stabilisation; and V-Log L that produces low-contrast, low-saturation footage.
As well as making the footage more gradable, it's easier to match it to video from other cameras. There's a slight crop applied to 4K footage on top of the 2x focal length magnification factor caused by the G100's Four Thirds type sensor. That means that the 12-32mm lens actually looks a little longer than the 24-64mm effective length that it is for stills photography. However, it's just about okay for handheld vlogging, especially if you mount the camera on Panasonic's optional DMW-SHGR1 Shooting Grip. Angela Nicholson.
---
Canon PowerShot G7 X Mark III ($749 / £699)
The PowerShot G7 X Mark II was a surprise success amongst vloggers, so for the Mark III version, Canon made vlogging a key focus. Consequently, the G7 X Mark III can shoot 4K (3840 x 2160) video at 29.97/25fps without cropping. That means when you get the full width of the 24-100mm (equivalent) stabilised lens, which is important if you're holding the camera at arm's length and pointing it towards yourself.
Further good news is that the maximum aperture range is f/1.8-2.8, which enables some blurring of the background when you shoot wide open. Handily, there's also a 3-stop ND filter built-in that helps you to use the widest apertures in bright conditions. A collection of autofocus modes enable you to get the subject sharp. Significantly, these include Face Select and Track which works well in video mode, putting a box around your face when spotting you. You can see this as the 3in 1,040,000-dot touchscreen tilts up through 180° making it visible from in front of the camera.
There's no viewfinder though. As usual, there's Wi-Fi and Bluetooth connectivity onboard, but uniquely, the G7 X Mark III can live-stream direct to your YouTube channel. To do this, you need to create a free image.canon account, then input the relevant information and tap the connection details into your camera.
Then, provided that you have a decent Wi-Fi signal (or a hotspot from your network-connected smartphone), you're free to stream. All of this would count for nothing if the PowerShot G7 X Mark III didn't produce high-quality results but thanks to its 20.1MP 1in type stacked CMOS sensor, it delivers excellent stills and video. It has a sensitivity range of ISO 125-25,600, but ideally, keep to ISO 3200 or lower. Angela Nicholson.
---
How to choose the best cameras for video and filmmaking
Here are the key specs to think about when selecting your video camera.
Resolution
One of the first things to look for is video resolution. Nearly every camera on the market should be shooting at 4K resolution. 4K televisions and screens are commonplace, and we are starting to see cameras that will shoot in 8K or higher. If you are beginning to vlog or shoot for YouTube, however, there is currently no real need for you to be shooting in 8K; it is complete overkill.
Do you even need 4K for social media? Probably not, since a lot of social video is shared at full HD 1920 x 1080 resolution. However, shooting in 4K does allow you to crop for any social media platform and will give you editing flexibility later.
Frame rate
Frame rate is how many images, or frames of video, the camera can record in a second. The more frames, the smoother the footage, and it also allows you to slow the footage down without it looking jerky. Hollywood movies are typically shot at a frame rate of 24fps, whilst PAL TV is 25fps with the US NTSC format at 30fps. Higher frame rates are a multiplier of these, so you will commonly find 50fps and 60fps and 100 and 120fps.
By recording at 120fps and then creating a video that is shown at 30fps, you will have a 4x slow-motion effect. So, if you are interested in shooting slow-motion footage, the higher the frame rate, the greater the slow-motion effect. For an excellent slow-motion effect, look for at least 120fps.
Stabilization
If you are shooting cooking or craft tutorials, you can use a tripod. For more on how to choose the best tripod for you, check out our ultimate guide to tripods as well as our picks for the best tripods to buy. However, if you are using the camera handheld for vlogging or filmmaking on a family holiday, unstabilised video can look shaky and almost unwatchable.
Lens or sensor-based stabilisation will help keep the footage looking steady. Some cameras will also use digital stabilisation. Digital stabilisation crops into the frame and shifts the recorded area to smooth camera movements. A combination of all three types of stabilisation can keep handheld footage free of all but the most dramatic of movements.
For cameras that don't have stabilisation, a motorised three-axis stabiliser, also known as a gimbal, is a great way to create smooth footage.
Audio
People often say that poor footage can be forgivable, but poor audio can make a video unwatchable. For the most part, this is true. You'll be hard-pushed to find a camera that doesn't have built-in microphones for recording audio. Still, for the most part, these will only be fine in ideal conditions, such as in a quiet environment.
For the best possible audio, using an external microphone is a must. Make sure your camera has a microphone input socket, which will usually be a 3.5mm socket on the side of the camera. This socket will allow you to add a microphone, which will usually be held on an accessory shoe on top of the camera. However, be aware that this may block or hinder the use of a front-facing screen.
Screen
If you are planning on filming yourself, you will need to look for a camera that has a screen that can be swivelled so that it faces you whilst you are recording. Generally, these come in two types – articulated from the side or flipping up from the top. Both have their advantages.
Top-facing screens look more natural if you look at the screen rather than the front of the lens. However, if you want to mount a light or microphone to a hot-shoe, it may prevent you from using the screen. Side-facing screens will leave the camera's top free for mounting microphones and accessories. Still, if you find yourself presenting to the screen, it can look unnatural as your eye-line will always look off to the side. In summary, remember to talk to the lens, not the screen!
For those who aren't filming themselves, a simple tilting articulation helps shoot at different angles, making your videos look more dynamic.
Power and battery
Shooting a video can drain a battery very quickly. While battery life shouldn't be a deciding factor when buying a camera, it is worth noting so that you can plan to purchase an additional battery, or two or three, if you are out shooting video all day.
Something else is to look for charging. Most cameras will charge through a microUSB or USB-C connection, with many of these also able to be powered by USB whilst still recording. A simple £20 USB power bank could give you hours more recording by either keeping the battery charging when not in use or by being able to power your camera, though be aware that some cameras need newer USB Type C PD (power delivery) which is found only on newer/better power banks.
Sensor size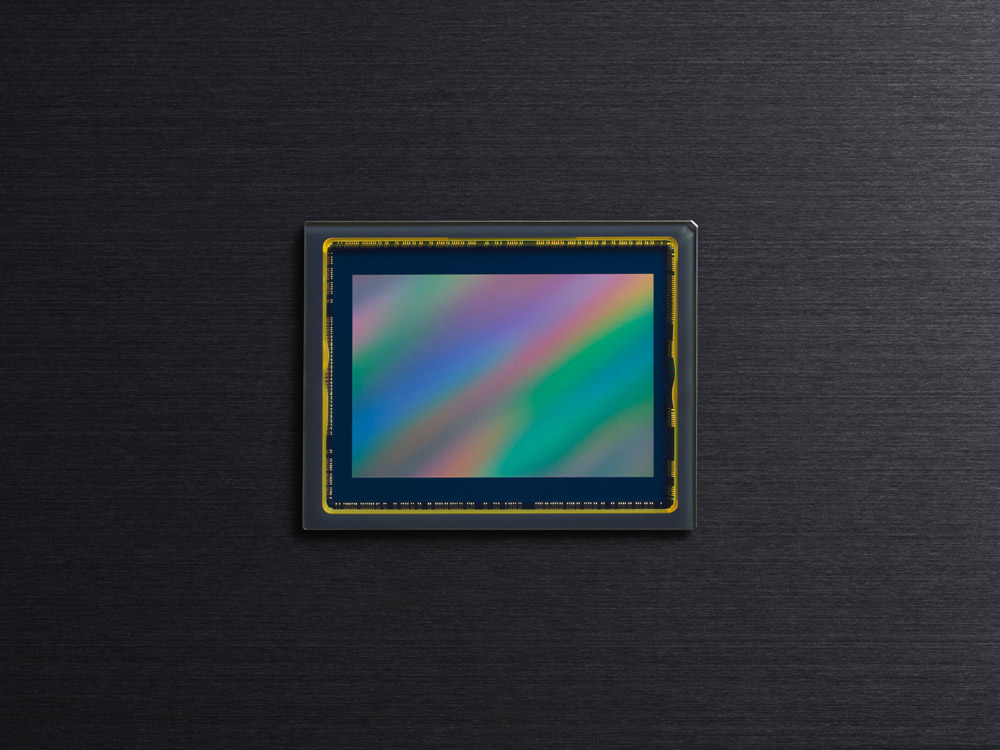 As in photography, the sensor is probably the defining feature of a video camera. As a (very) general rule, the larger the sensor, the better the image quality will be. A full-frame sensor will have a greater dynamic range, lower noise levels and better image quality at higher ISO sensitivities than a smaller sensor of the exact resolution.
So, shooting with a camera with a full-frame sensor will produce better results than shooting with the smaller sensor of a smartphone. The downside is a larger sensor will mean a bigger camera and larger lenses, which may not be ideal if you want something small for vlogging. See our guide to APS-C vs full-frame sensors for more on the differences between the two.
---
Text by Richard Sibley, with contributions from Jon Stapley, Angela Nicholson.
---
Finished with our guide to the best cameras for video? Don't miss our essential run-through of the best lenses for video. We've also got in-depth guides to shooting video, including 9 common video problems and how to fix them, as well as our no-nonsense guide to how to get outstanding audio in your videos.
Further reading:
---