Canon EOS R5: at a glance
$3,399 / £3,999 body-only
45-million-pixel Dual Pixel CMOS AF sensor
DIGIC X image processor
ISO 100-51,200 (expandable to ISO 50-102,400)
5,940 selectable autofocus positions
5.76-million-dot electronic viewfinder
8K/30P, 4K/120p, Full HD 60p video
Twin card slot (CFexpress Type B and SD)
Canon entered the full-frame mirrorless market in 2018 with the EOS R which was based around an entirely new RF lens mount. Sadly, the EOS R wasn't without its shortcomings and it was followed in 2019 by the entry-level Canon EOS RP. The EOS RP is still available to buy new from Canon UK's official on-line shop at £1,050 body-only.
Both the R and RP proved to be capable cameras but, as far as serious enthusiasts and professionals were concerned, they lagged behind their rivals, notably from Sony. Canon had to up its game, and fast, if it wanted to keep up in the full-frame mirrorless race. What was needed was a camera with better ergonomics and one that could exploit the full potential of the company's superb RF-mount lenses.
The answer came in mid-2020 in the form of the EOS R5, a top-end model with a feature set that had appeal to demanding stills and video photographers. It launched at $3,899 / £4,199 body only. Three years on, and with an EOS R5 Mark II probably not due until well into 2024, the EOS R5's price has held up well at $3,399 / £3,999; shop around for the latest offer.
Canon EOS R5: Features
The EOS R5 sits above the EOS R6 that was announced at the same time, and its replacement the Canon EOS R6 Mark II announced in November 2022. It was the third EOS R series camera to be built around Canon's RF lens mount that has a 54mm internal diameter, 20mm flange distance and 12-pin data connection. Directly behind this mount lies a 45-million-pixel full-frame Dual Pixel CMOS sensor that had never been used in a Canon camera before. It employs an optical low-pass filter to suppress moiré and aliasing artefacts, and by pairing it with Canon's latest DIGIC X image processor, users get an ISO range of 100-51,200 (expandable to 50-102,400).
We'll touch on the EOS R5's video specification shortly, but for now let's focus on its impressive stills capabilities. High among these is its ability to shoot 45MP files at a staggering 20fps in silence with full AE and AF tracking using its electronic shutter. Switch over to the mechanical shutter and the EOS R5 rattles out a burst at a brisk 12fps, which is faster than its Sony Alpha 7R IV and Nikon Z 7 rivals. It has a deep buffer to handle the high volumes of data, and records to a CFexpress B card that allows maximum transfer speeds of up to 1.97GB per second and up to 180 uncompressed Raw files to be recorded continuously at 20fps. A second UHS-II compatible SD card slot is added for backup purposes, or separating still images and video between cards.
A breakthrough on the EOS R5 was the introduction of in-body image stabilisation (IBIS), which was lacking on both the EOS R and EOS RP. Canon claims up to 8 stops effectiveness when paired with certain RF mount lenses such as the RF 24-70mm F2.8 L and RF 28-70mm F2 L. In instances where the EOS R5 is used with Canon lenses that feature optical image stabilisation (IS), the lens corrects yaw and pitch while the body compensates for roll around the lens axis along with vertical and lateral movements.
See our guide to the best Canon RF mount lenses.
The EOS R5's autofocus system can focus down to an impressive -6EV in low-light, enabling it to focus with maximum apertures as small as f/22, while also allowing teleconverters to be used with relatively small-aperture lenses, and compact super telephoto lenses like the RF 600mm F11 IS STM, RF 800mm F11 IS STM and the new RF 200-800mm F6.3-9 IS USM. Focus acquisition occurs as fast as 0.05sec, there are 5,940 selectable AF points covering 98% of the image area, and Canon's powerful subject recognition and deep-learning AI technology is inherited from the EOS-1D X Mark III.
In the case of the latter, at launch it was programmed to recognize and track humans, cats, dogs and birds, but this was been extended with a firmware update to include vehicles (racing cars or motor bikes) as well. Face and eye detection has also been improved to recognise faces more accurately. Along with the usual predefined Servo AF case sensitivity settings, which allow users adjust the focus tracking sensitivity and acceleration/deceleration tracking, the EOS R5 introduces a Case A (Auto) setting that's intelligent enough to automatically select one of the four subject-specific AF cases in response to changes in subject movement.
The EOS R5's video spec is remarkable on paper. It's the first mirrorless camera capable of recording DCI 8K (8192×4320 pixel) or UHD 8K (7680×4320) raw video internally using the full width of the sensor at up to 30fps. The high data throughput demands that a CFexpress card is used when shooting in 8K (unless you use IPB compression) and there is the option to grab 35.4MP JPEG still images at the same time.
There's a plethora of bit depth and compression options in the video menu, including broadcast quality 4:2:2 10-bit output and Canon Log to produce footage with extra-wide dynamic range and generous exposure latitude for easy colour grading in post production.
Meanwhile 4K video is available in DCI (4096×2160) and UHD (3840×2160) resolutions at frame rates up to 120p for silky-smooth slow-motion capture. At frame rates up to 60fps, there is a choice between recording 4K video using the full width of the camera's sensor or a 1.6x crop.
Video users who demand the highest quality 4K footage may also want to use the 4K HQ mode that reproduces exquisite detail at frame rates up to 30p by oversampling 8K footage. If that wasn't enough, the EOS R5 supports Full HD video at up to 120p. Detailed information about heat build-up and how this limits record time is clearly outlined on Canon's website. However, since its launch the EOS R5 has enjoyed several firmware updates and in v1.60 longer video recording times were possible with the Auto Power Off Temperature option. Selecting High means the camera will not automatically shut-down when it gets warm, depending on the conditions. The latest firmware is v1.9.0, which added voice memo functionality and bug fixes while v1.8.1 brought a High Resolution shot mode, although output was JPEG only.
In terms of connectivity, the EOS R5 includes Bluetooth and Wi-Fi. With the Canon Camera Connect app for Android or iOS, you can use your smartphone as either a Bluetooth wireless release, or a comprehensive Wi-Fi remote control complete with a live view feed and the ability to change a wide range of settings. If you'd prefer to plug in a wired release, the EOS R5 is equipped with an N3-type remote release connector at the front, plus it has an infrared remote receiver on the handgrip.
Canon EOS R5: Focal points
Here we take a look at some other exciting features we're yet to mention.
Time Lapse: The EOS R5 allows users to capture high-resolution time-lapses in 8K and 4K resolutions, with the movie being created in camera. The time between each frame can be specified, and it's also possible to determine if exposure is locked at the start of the sequence or re-metered for every shot.
Focusing aids: The EOS R5 offers tools to help you nail critical sharpness when focusing manually. Focus peaking highlights the edges of in-focus objects with a colour of your choosing, while Dual Pixel Focus Guide uses a graphical indicator to display whether the subject is front/back focused and turns green when correct focus is achieved.
FTP: Professional photographers who want to deliver photos directly to clients quickly and securely from their current location can do so using the camera'sbuilt-in Wi-Fi. FTP settings can be configured in-camera or off-line using EOS Utility software, and up to 10 presets can be saved for instant recall.
Dual Pixel Raw: As well as being able to take control of image micro adjustment, bokeh shift and reduce flare and ghosting using Canon's Digital Photo Professional (DPP) software, the appearance of lighting on the faces of people in portraits and the clarity of hazy backgrounds can now be adjusted in-camera when dual pixel raw mode is activated.
Battery compatibility: The EOS R5 can be used with the older type of LP-E6 and LP-E6N batteries, however it's worth noting the very fastest shooting speeds and in-camera charging is not available when using the LP-E6 battery.
Fv mode: Canon's Flexible-priority AE mode is similar to Program AE mode. The difference is it allows you to take instant control of ISO, shutter speed, aperture and exposure compensation when required. The rear dial toggles between these variables and the top dial adjusts the setting. Settings that are underlined indicate that the camera is controlling them automatically.
Interface: At the side there is a USB 3.1 connector that can be used to charge the new LP-E6NH battery, which is rated for 320 shots using the EVF, or 490 with the LCD. Beside this is an HDMI micro out (Type D) interface. A PC-sync flash port is also provided.
High Resolution Shot mode: This feature came with firmware v1.8.1. This uses the camera's IBIS system to produce pictures of static scenes with a higher resolution. The camera makes nine separate exposures, with the sensor moving slightly between each shot, and the shots are merged in-camera to give a 400MP equivalent JPEG. Sadly, you don't get the individual files to play with afterwards, so there's still room for Canon to refine the feature further.
Canon EOS R5: IBIS effectiveness
At launch there were ten Canon RF lenses that gained between 6.5 and 8 stops of stabilisation and of course more lenses have been added since then; as of mid 2023 there are 18 primes and 14 RF lenses.
The RF 24-70mm F2.8L IS USM, RF 24-105mm F4L IS USM, RF 24-105mm F4-7.1 IS STM, Canon RF 28-70mm F/2L USM and RF 70-200mm F2.8L IS USM, all benefit from a maximum of 8 stops of image stabilisation.
Meanwhile the RF 15-35mm F2.8L IS USM, RF 35mm F1.8 IS USM and RF 50mm F1.2L USM benefit from 7 stops of image stabilisation. Pair the RF 24-240mm F4-6.3 IS USM or RF 100-500mm F4.5-7.1L IS USM with the EOS R5 and you'll get 6.5 stops and 6 stops of effective image stabilisation respectively.
Canon EOS R5: Build and Handling
To tempt existing DSLR users and professionals to the EOS R5, Canon had to get the build quality and ergonomics just right. The layout of buttons are dials does takes a little bit of getting used to coming from an DSLR like the EOS 5D Mark IV, what with there no longer being any buttons down the side of the screen and no dedicated buttons for things such as ISO, drive mode and AF mode. Inspecting it alongside the EOS R reveals the body is slightly chunkier, however the layout of controls on the top plate is identical.
The on/off switch is positioned on the top left shoulder and the mode dial button is located inside the rear thumb dial. Just to the left of this is a square top plate panel. It's smaller than you get on some Canon DSLRs, but it displays all the information you need clearly. Holding down the illumination button beside it lets you darken settings against a lighter background, or you can tap it to switch the standard view of exposure variables to an advanced one that displays a broader overview of shooting information.
Above this is a movie-rec button, and quick access to the movie shooting modes is obtained by hitting the mode button followed by the info button. Behind the shutter button is a small multi-function (M-Fn) button that can, like ten of the other buttons across the body, be customised to an assortment of functions. Better still; users get the option to segregate customized settings between stills and movie modes.
To access ISO, drive mode, AF mode, white balance and exposure compensation in an instant you can leave the M-Fn button set to its default Dial Function setting, selecting the setting from the rear dial and adjusting it from the front dial, or use the additional control ring found on RF lenses. In the case of the latter you're also given the option to set the control ring so it adjusts the AF method, picture style or colour temperature, directly or while pressing the metering button.
There's plenty more to comment on at the rear. The M.Fn bar that made its debut on the EOS R came under heavy scrutiny and wasn't particularly well received, so it's no great surprise to see it excluded. In its place you get a more traditional arrangement of controls that will be familiar to those who have used Canon's pro-spec DSLRs in the past.
The AF joystick, or multi controller, is positioned higher than on cameras like the EOS 5D Mark IV so rather than moving your thumb down to control it you find yourself shifting your thumb to the left a little from its resting position. Initially I thought this might be a bit of a stretch, but I quickly found myself adjusting to its new position. On the subject of the thumb rest, it has a deeper profile than the EOS R's, making the entire body feel more secure when it's held in your right hand.
The AF-ON button is conveniently positioned alongside the joystick; with the exposure lock and AF point select buttons also positioned within easy reach of your thumb. Magnify, info and quick menu buttons are located below, though it took a bit of time for my muscle memory to remember which is which without looking.
Another well-received control is the control wheel at the rear. Smaller than control rings found on Canon's pro-spec DSLRs, it's invaluable for quickly scrolling through shots in playback mode, navigating the main menu with the joystick and refining exposure settings. The RATE button is also useful for selecting your best shots from your worst. It doubles up as a record button. Simply hold it and voice memos can be added to images in playback.
The way a camera handles in day-to-day use is a hugely important and the EOS R5 excels in this respect. It's constructed around a magnesium alloy chassis, which constitutes a robust feel that's reassuringly built to endure the severities of professional use. As you'd expect from a camera of its pedigree, it's also weather sealed to protect against invasion of moisture and dust. I found the size and feel of the handgrip not too dissimilar to the EOS 5D Mark IV.
This is important as some of Canon's premium RF lenses are not only big, but also very heavy – the RF 28-70mm F2L USM weighing a colossal 1430g. The EOS R5's body weighs 738g with battery and memory card inserted. This represents a 152g weight saving over the EOS 5D Mark IV, however it's still around 60+g heavier than the Nikon Z7 II. Another rival, the Panasonic Lumix S1R, weighs a hefty 282g more than the EOS R5.
Canon EOS R5: Viewfinder and Screen
For composition and viewing, Canon has equipped the EOS R5 with a high-resolution 5.76m-dot electronic viewfinder that provides 0.76x magnification. It has a fast 120fps refresh rate when the display performance is set to smooth and in its power saving mode the refresh rate reduces to 60fps, which preserves battery power if you're running low.
The performance of the EVF in smooth mode is sublime. The key benefit over an optical finder is the way it accurately displays exposure adjustments as they're made and changes to depth of field when the DOF preview button is used. The clarity and sharpness on the EOS R's EVF was excellent, but the EOS R5's is even better. It displays a remarkably sharp view of subjects and scenes to the point you forget it's electronic, and its representation of colour is true to that rendered by the screen and also our eyes.
The magnify button combines well with the EVF when you'd like to zoom in at 6x or 15x magnification to inspect sharpness before a shot is taken. The only thing I would say is that if you wear glasses or frequently shoot in the portrait format, you may want to change the viewfinder display format from its default Display 1 setting to Display 2 if you'd prefer a larger back border around the edge and view exposure information clearly against a black background as opposed to it being overlaid on the preview image.
Below it is a large 3.2in, 2.1m-dot fully articulated touchscreen that crucially doesn't foul the 3.5mm microphone port when it's pulled out and tilted. Articulated screens are naturally more susceptible to damage than fixed screens, but the slimline unit befits the robust build of the body, tilts smoothly and can be folded in to protect it when not in use.
After all these years of Canon's EOS 5D-series of DSLRs having fixed rear screens, it's a luxury having the option to shoot handheld from high or low angles without rummaging in the dirt or simply pointing and hoping for the best. The panel is sensitive to light touches and makes for a precise way of navigating the menus and selecting settings from the quick menu, which arranges frequently used settings down either side of the screen.
Canon EOS R5: Autofocus performance
Designed to be extremely versatile for stills and video, the EOS R5 has a lot to live up to in terms of performance if it's to meet a variety of users requirements. Testing the autofocus speed on a wide range of subjects, including some challenging action sequences, demonstrated that it's highly responsive in One Shot and Servo modes.
Not only is autofocus brisk, Canon has made it remarkably easy to toggle between AF area modes with the small M-Fn button after using the AF point select button. Zone AF combined well with Servo AF to keep apace with cars and cyclists approaching the camera head-on. Only when I pulled back quickly from 200mm to 70mm did the camera misinterpret focus, which I put down to the subject moving outside my central Zone AF area. There's the option to choose from two AF point sizes (pinpoint and normal), but having the ability to resize the AF point and the Zone AF area to a size of the users liking, much like Fujifilm and Panasonic offer, is something I'd like to see Canon introduce.
Switching over to the wider horizontal and vertical Zone AF area modes can result in better success and anyone who wants to track erratically moving subjects to the far edge of the frame will want to use the AF tracking mode from which continuous shooting at 20fps is available. This is where you also benefit from face and eye detection, which works exceptionally well in both One Shot and Servo modes.
The R5 is now more responsive at identifying people's eyes and faces from greater distance than the EOS R, and the AF select button and joystick can be used to prioritise which face or eye you'd like the camera to focus on. With the subject detection set to animals, users will find the camera accurately detects cats, dogs and birds faces and eyes in a similar way as it does for people. I was particularly impressed by the way face detection picked out cricketers heads, even when they weren't looking towards the camera.
As with other aspects of the EOS R5, firmware updates have enhanced the camera's autofocus skills. V1.5.0 brought advanced recognition of fast-moving vehicles including the ability to lock onto a driver's helmet if it is visible.
Another highlight of the EOS R5 is its ability to acquire focus in light levels as low as -6EV. In use, it locked onto and acquired accurate focus in poorly lit scenes with ease. Anyone who is regularly challenged by minimal ambient light will value this greatly.
Canon EOS R5: Performance
It's only by using a camera extensively that you find out any peculiarities it might have. The EOS R5 doesn't have many quirks, but with the screen being as sensitive as it is to light touches, it's very easy to inadvertently fire the shutter when touch shutter is enabled. This became frustrating to the point I ended up disabling it. Reviewing and inspecting images at high magnification also requires the switch dial setting to be enabled if you'd like to intuitively control the magnify/index view from the front top plate dial. I'm surprised Canon didn't chose to have this set to enabled out of the box.
A lot has been reported about the excessive heat that's generated when the EOS R5 is asked to record high-resolution video. Naturally findings will vary depending on the situation and conditions the camera is tested in. Recording full sensor width 8K Raw video internally to the card at 25fps in a room at 23°C from a cold start resulted in 17 minutes 21 seconds of continuous footage being recorded – just short of the specified 20 minutes. An overheat warning icon popped up onscreen after 14 minutes and the rear of the camera became very warm to touch.
After being left to cool, I switched to full sensor width 4K 120p recording. It managed 4 minutes before the overheat icon reappeared and the camera shut itself down three minutes later due to overheating. Before recording starts, the camera displays an estimate of the recordable time based on the current camera temperature and the set recording mode. It went on to record full sensor width 4K 60p footage for 29mins 59secs with no overheating, though expect to get ten minutes less if you select the APS-C crop (5.1K oversampled) setting. Recording full sensor width 4K 30P footage from a cold start didn't reveal any overheating concerns.
The issue that'll put serious video users off the EOS R5 is the irritating cool down time that's required between spells of recording. If you shoot short snippets of 8K and 4K video you can get away with not having to let the camera cool before you shoot again, but any lengthy recordings do require you to wait, which isn't always possible on set or during a never-to-be-repeated scenario. The time until the full record time is available again varies based on factors such as the selected shooting resolution, ambient temperature and continued camera operation. At 8K 30P, 20 minutes of cool down time gives users an extra 8 minutes of recording time, whereas at 4K 60P, 10 minutes cool down time gives another 10 minutes of record time.
Testing the IBIS system confirmed that it reliably stabilises handheld shots and video footage, but how slow you can attain sharp handheld shots is still very dependent on how steady your handheld technique is. I had no difficultly achieving sharp shots at shutter speeds as slow as 1/5sec using the RF 70-200mm F2.8L IS USM at full telephoto, and 2secs with the RF 15-35mm F2.8L IS USM at its widest point. If you'd like to shoot without IBIS you'll need to turn stabilisation off directly from the lens. The third lens Canon sent with the camera was the optically stellar RF 24-70mm F2.8L IS USM, a lens that'll allow you to shoot up to 8 stops slower than would otherwise be possible.
Testing the camera with a SanDisk Extreme Pro 512GB CFexpress card capable of 1700MB/s read and 1400MB/s write speeds, resulted in 2851 raw files being recorded to the card at 12fps using the mechanical shutter before the buffer was hit. Switching to the Large JPEG file format saw an unlimited number of files being recorded. In electronic shutter mode, the EOS R5 rattled off 62 uncompressed raw files (121 CRAW's) at 20fps in electronic shutter mode before its buffer was reached. This number increased to 130 frames when shooting Large JPEG images. I also managed to record 58 raws/JPEG files at 20fps before any sign of slowdown. Despite talk of some EOS R5's overheating when shooting continuously, I experienced no such issue of this, not even when shooting sport for an afternoon in temperatures as hot as 34°C.
While the build up of heat impairs its video performance, the EOS R5's performance as a stills camera is outstanding. You can't fail to be impressed by its attractive images, faithful colour and the way it focuses and controls noise when more is asked of it in low light. The only area where DSLRs really still hold an advantage is battery life. With the EOS R5 being power hungry, especially when shooting high-resolution video or continuous bursts, users will want to carry a few spares, buy the BG-R10 battery grip ($349 / £379) or get into the habit of topping up power on the go via USB. You'll need a power bank with a power delivery lead and at least 20W power output to charge the camera and 65W to charge and run the camera at the same time.
As previously mentioned, firmware v1.60 brought along the Auto Power Off Temperature option and selecting High means the camera can give longer video shooting times, depending on the ambient conditions.
Canon EOS R5: Image Quality
Those curious to know more about the camera's crop modes will find five settings in the menu that can be assigned to a custom button for instant access. As well as recording stunningly detailed 45MP (8192×5464 pixel) images, which equates to a 27x18in or 69x46cm print at a critically sharp 300ppi output resolution, there's a 1.6x crop setting for those who'd like to gain greater reach from their lenses at a reduced 17MP (5088×3392 pixel) resolution. Other crop modes include 1:1 (5456×5456 pixel), 4:3 (7280×5464 pixel) and 16:9 (8192×4608 pixel), outputting 30MP, 40MP and 38MP files respectively.
Editing a few underexposed landscape raw files where I'd exposed for the sky to preserve highlight detail revealed that users can put a huge amount of faith in the camera's dynamic range. The sensor offers quite remarkable leverage when it comes to recovering shadow detail, which is best illustrated by the processed image of Beachy Head below.
As always there isn't as much leeway when it comes to recovering highlights from raw files. In high-contrast scenes users may wish to take advantage of the new HEIF image format that boasts 10-bit colour for greater dynamic range andhigher image quality than JPEG files, but outputs at approximately the same file size. It's also possible to process HEIF files in-camera to produce JPEG files with a wider dynamic range than regular JPEGs.
The detail that's resolved in raw files, especially at high ISO, is astonishing. It gives great freedom to crop tightly into images whilst preserving high detail and the way it resolves such fine detail at ISO 12,800 and ISO 25,600 means that they're useable in low light with some noise reduction applied. Users will also be delighted by the way the sensor controls colour noise and preserves faithful colour and vivid saturation high into its ISO range. The EOS R5's terrific image quality is backed up by an impeccable metering system that rarely misjudges a scene.
Canon EOS R5: ISO and Noise
A key strength of the EOS R5 is the way it handles noise in its raw files at high sensitivity settings. You can expect clean, noise-free images between ISO 50 and ISO 800. Luminance noise does starts to appear at ISO 1600, however it's only apparent when you examine images critically at 100% magnification. Noise is superbly controlled at ISO 3200 and ISO 6400 too, though both settings do benefit from a little noise reduction in post processing.
The detail the EOS R5 resolves at even higher settings is mightily impressive and I wouldn't be reluctant to shoot as high as ISO 12,800 or ISO 25,600 when presented by extremely challenging lighting conditions. Fine detail is affected more noticeably at ISO 51,200 and ISO 102,400. What with there also being a green tinge and reduction in colour saturation at these highest two settings, it's best to steer clear of them.
Canon EOS R5: Verdict
Canon's first premium full-frame mirrorless camera was a long time in the making. The EOS R5 probably arrived two years later than many would have liked, and Canon needed to pull out all the stops if it was to be successful at delivering what serious photographers and loyal users have been patiently waiting for.
As a stills camera, the EOS R5 is phenomenally impressive. The sensor and highly effective IBIS system deliver images of exquisite quality. It's one of the finest mirrorless cameras to roll off Canon's production line and though it is expensive, you get a dependable, hardwearing and wonderfully intuitive camera in return that overcomes the criticisms associated with the early EOS R. The combination of a multi-controller, dual card slots and a rear thumb dial is what EOS 5D-series owners expect from a camera they might well upgrade to.
Video shooters might find it overheats when filming lengthy 8K and 4K 120p video clips, but Canon openly admits this and hasn't tried to sweep it under the rug. If you're not one for shooting video, overheating is not a concern.
Photographers who buy the EOS R5 will be smitten with it. It does get through its battery power fairly quickly, but it's incredibly versatile, capable of churning out superb high-resolution landscape shots as it is capturing high-speed action sequences at a blistering 20fps with continuous AF. It's an ideal candidate for portrait, wedding and documentary photographers too with its improved face/eye detection, and anyone who insists on a higher resolution output than the EOS R6.
I fell in love with using the EOS R5, but dropping $3,399 / £3,999 on a camera body is hard to justify. Add two or three L-series RF-mount lenses to it and the price you'll pay soars close to, or above, the £10k mark! It's perhaps no wonder then that its sibling, the EOS R6 and the more recent R6 Mark II have been so well received by the masses, especially when you consider how much they retain from the EOS R5 for considerably less money.
Ultimately the EOS R5 was extremely close to picking up our highly acclaimed Gold Award, but falls just short of doing so. It's a remarkably accomplished stills camera, but the fact that it's susceptible to overheating when shooting high-resolution video, along with its high price, means that it just misses out picking up a maximum 5-star rating.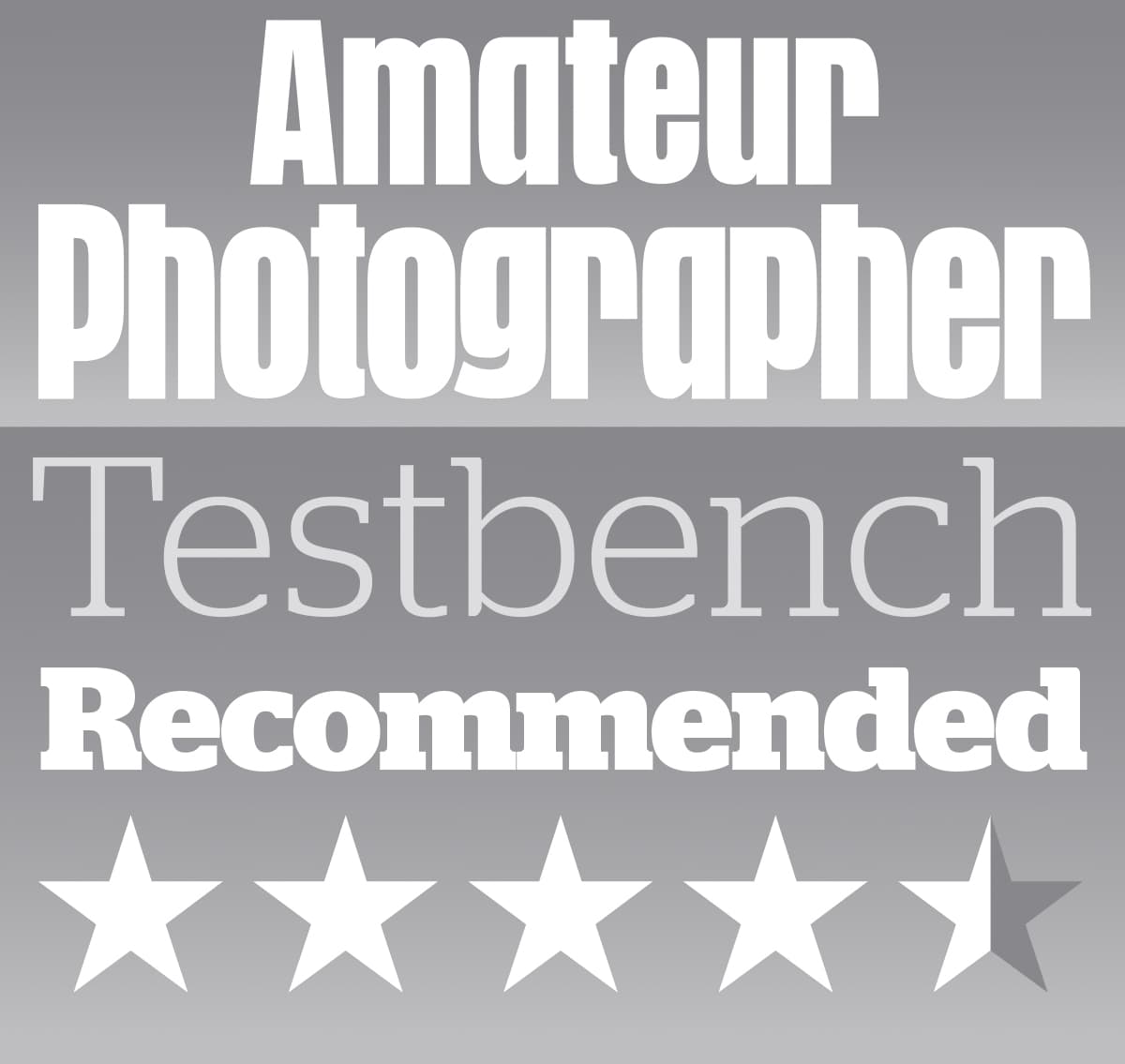 See our guide to the best Canon mirrorless cameras, and the best Canon RF mount lenses.