Fujifilm X-S10: At a glance
$999 / £929 body-only (current second-hand price around $800 / £800)
$1399 / £1299 with 18-55mm f/2.8-4 lens
26.1MP APS-C X-Trans CMOS sensor
ISO 160-12,800; 80-51,200 (extended)
5-axis in-body stabilisation
2.36m-dot viewfinder
4K 30p video recording
Fully articulated touchscreen
The Fujifilm X-S10 was first released towards the tail end of 2020, and came to many as something of a pleasant surprise. Priced towards the low end of the Fujifilm range, it was affordable enough to be an attractive upgrade for DSLR users – and this was clearly who Fujifilm were aiming at. The chunky handgrip and two-dial setup would be instantly familiar to anyone who'd spent a lot of time on a DSLR – and stood out in stark contrast to the dial-laden top plates of cameras like the flagship X-T4 (and, much later, the subsequent X-T5).
Fujifilm's other smart play was making the X-S10 a true hybrid camera, with a respectable video spec in addition to its superb stills-shooting capability. Again, this was likely a move to tempt DSLR users who were perhaps chafing against the video limits of their chosen camera. And so, with its simple but effective styling, comprehensive feature-set and relatively affordable price point, the Fujifilm X-S10 proved to be something of a hit. Even today, it makes a credible case for itself as one of the best cameras for beginners, especially when alternatives like the X-T30 II and X-E4 are frequently hard to come by.
It took Fujifilm more than two years to take the wraps off the successor to the X-S10. The Fujifilm X-S20 arrived in May 2023, and hews pretty closely to the X-S10's original DSLR-styled design – indicative of how much Fujifilm got right the first time around. The X-S20 beefs up the battery life, adds sophisticated subject-detection autofocus, and considerably upgrades the video spec. It offers the option to shoot 6.2K footage at 30p or 4K at 60p, compared to a maximum of 4K 30p on the X-S10. Naturally, all this came at a cost, with a price hike of 25% pushing the X-S20 up to $1,299 / £1,249 body-only.
This puts the X-S10 in a rather interesting position in 2023. Sure, the X-S20 is a better camera across the board, especially for vloggers, but if you can live without its upgrades, the cheaper X-S10 starts to look like a better bet, especially when you consider the fact that the best Fujifilm X-mount lenses, while fabulous, are not all that cheap. Of course, the fact that the X-S10 has generally held onto its retail price suggests that Fujifilm is well aware there's still a market out there for this camera. Even if you shop second-hand, you're only likely to knock $100 / £100 or so off the retail price.
With a gorgeous design, in-body image stabilisation (IBIS), a fully articulated screen and satisfying, DSLR-style handling, the Fujifilm X-S10 still offers a lot of the kinds of features you'd find on the best mirrorless cameras, especially for enthusiast photographers. It's got a much, much better lens range than any APS-C mirrorless effort from Canon or Nikon, it's more stylish than a Sony, and it's a good deal cheaper than the Fujifilm X-T4 or X-T5 that sit further up the range, never mind the pro-spec Fujifilm X-H2S and X-H2.
All that sounds rather tempting – but can an almost three-year-old camera still deliver the goods for photographers and videographers in 2023? Our full Fujifilm X-S10 review aims to answer that very question.
These days the X-S10 is available body-only, or as part of a lens kit. It can be picked up with the low-cost XC 15-45mm F3.5-5.6 OIS PZ or the XF 18-55mm F2.8-4 R LM OIS (it used to be available as a kit with the XF 16-80mm F4 R OIS WR, but that option now seems to have been discontinued). I'd skip the 15-45mm powerzoom, which is infuriating to use, and go with the nicer XF 18-55mm instead.
Fujifilm X-S10: Features
With a 26.2MP X-Trans CMOS 4 sensor and X-Processor 4, the X-S10 is built around the same imaging hardware as many other Fujifilm cameras made at the same time. Fujifilm has, however, made some considerable strides since the X-S10 was launched, introducing a high-speed 26MP stacked sensor in the X-H2S and a new 40MP sensor in the X-H2 and X-T5. By recent Fujifilm standards, the technology in the X-S10 is a step behind, though in comparison with APS-C mirrorless cameras from other brands, it still hold up very well indeed.
The specification is impressive: its standard sensitivity range of ISO 160-25,600 is expandable to ISO 80-51,200, while shutter speeds range from 15min to 1/4000sec with the mechanical shutter, or up to 1/32,000sec with the silent electronic shutter. As always though, this comes with some risk of rolling shutter artefacts such as image distortion and banding under artificial light, so should be used with caution.
Burst shooting is available at 8 frames per second using the mechanical shutter, 20fps with the electronic shutter, or 30fps with a 1.25x crop. Perhaps the biggest casualty of the camera's price point is its buffer, which at best enables a burst of 23 raw frames at full resolution. However, if you are prepared to shoot JPEG only, which given the quality of Fujifilm's processing isn't out of the question, this increases to 105 frames.
On-chip phase detection supports autofocus anywhere within the frame, with a choice of either 117 or 425 selectable points, along with face and eye detection and subject tracking modes. In fact, you get pretty much the same proven AF system as on its contemporary the Fujifilm X-T4, including five selectable continuous AF programs for different use cases, along with a sixth user-customisable slot.
Fujifilm has downsized its IBIS mechanism compared to the X-T4's, resulting in a smaller camera body that measures 126 x 85.1 x 65.4mm and weighs 465g. But the system is still rated for between 5.5 and 6 stops of shake reduction with the vast majority of the firm's lenses.
When an optically stabilised lens is mounted it corrects for pitch and yaw, while the IBIS compensates for roll around the lens axis that can cause blurring during long exposures, along with left-right and up-down movements that are problematic when shooting close-ups.
One of the biggest attractions of buying into the X system is Fujifilm's peerless colour science, which is delivered via its Film Simulation settings. These provide a good array of attractive colour looks, ranging from the muted, portrait friendly Pro Neg Std to the vivid, but not excessively in-your-face Velvia. Monochrome users aren't overlooked, either, thanks to the excellent Acros option. Nicely implemented in-camera raw conversion allows you to apply any of these looks to your images retrospectively after shooting, too.
Video can be recorded in 4K at up to 30fps, or Full HD up to 240fps, with no field of view crop. The camera has a stereo microphone socket, while headphones can be connected for monitoring audio via a USB-C adapter that's included in the box. Along with the in-body stabilisation and fully articulated screen, the X-S10 is a good choice for vloggers, just as Fujifilm intended it to be.
Like almost all current cameras, both Wi-Fi and Bluetooth are built in for connecting to your smartphone via the free Camera Remote app. You get the option of using your phone as a simple shutter release using Bluetooth, or a comprehensive remote control over Wi-Fi, with a live view display and the ability to change exposure settings. You can also browse your images on either device, and then copy them across to your phone for sharing.
One limitation, though, is that unlike some other brands, you can't activate a connection from the app when the camera is physically switched off, meaning no scrolling through images on your phone when the camera is safely stowed away in your bag. Aside from that, it's all nicely implemented and generally works well.
Fujifilm X-S10: Focal points
With its compact design and excellent handling, the X-S10 should appeal strongly to DSLR users looking to downsize their kit.
X-mount: Fujifilm offers the best lens line-up of any APS-C system, with 30 optics available covering a range from 12mm to 600mm equivalent.
Flash: A tiny built-in flash pops up from the front of the viewfinder housing, released by a switch around the dial on the camera's left shoulder. There's also a hot shoe that takes more powerful units.
Power: Fujifilm's familiar NP-W126S is rated to deliver 325 shots. It's charged in-camera using the USB-C port.
Ports: One the left side of the camera you'll find HDMI and USB-C ports. The latter can also be used to connect headphones for monitoring sound during video recording.
Mic/remote: A 3.5mm mic socket is placed high on the camera's shoulder where it won't obstruct the screen. It can also be used to connect wired remote releases, but you'll need a third-party 2.5mm to 3.5mm adapter.
C modes: New to Fujifilm's X-series, four user-defined custom camera setups can be saved for rapid retrieval from the mode dial, and given meaningful names
Fujifilm X-S10: Build and handling
When it comes to build and handling, Fujifilm has done a fine job. The deep handgrip provides a secure hold, which is especially beneficial with moderately large lenses such as the 55-200mm f/3.5-4.8 telezoom. Meanwhile the metal shell confers an impression of quality and robustness that's becoming rare at this price point.
The various buttons and dials all operate with satisfying precision, and during a couple of chilly early winter morning shoots, I found they were all perfectly easy to use with lightweight gloves. It's worth noting, though, that Fujifilm doesn't make any specific claims for environmental sealing, so you'll need to be cautious about using the camera in wet or dusty conditions.
All of the main controls are nicely positioned for intuitive operation during shooting. The on/off switch encircling the shutter button enables efficient power management, while the front and rear dials for changing exposure settings are perfectly placed for operation by your forefinger and thumb. Most of the firm's lenses benefit from dedicated aperture rings, too.
Unusually, there's a third dial on the top left, which by default selects between the Film Simulation modes. I actually enjoyed using it for this purpose, but it can be reassigned to a range of other functions if you prefer. When you rotate the dial, pressing the Q Button displays a helpful explanation of what each mode looks like.
Instead of a d-pad on the back, Fujifilm has provided a joystick that's perfectly placed for selecting the focus point and navigating though menus. A small top-plate button sets ISO, another alongside it calls up the onscreen Q Menu, while a third initiates video recording. There's even a prominent AF-ON button for controlling the autofocus separately from the shutter release.
The only oddly placed function is white balance, which is assigned to the button beside the viewfinder eyepiece that looks like it should select between the EVF and LCD. But almost all of the controls can be customised, so I placed white balance onto the video button for easier access.
It's not just the physical controls that are user-customisable, either. The onscreen Q menu can be set to display either 12 or 16 slots, and you can configure it to suit your needs from a huge a range of options. It's possible to group your most-used menu items into a custom My Menu. In addition, four camera setups can be saved for quick recall via the C1 – C4 positions on the mode dial, and helpfully be given meaningful names, although these are only shown when you press the Q button.
Usefully the video position on the mode dial is treated completely separately, with its own independent settings. The overall result is a camera that works really well out of the box, but which you can also refine to suit your specific needs and preferences.
Fujifilm X-S10: Viewfinder and screen
For composition, Fujifilm has provided a 2.36m-dot electronic viewfinder with 0.62x equivalent magnification and a refresh rate of 100fps, which appears very similar to that in the X-T30. It's not huge, but it gets the job done perfectly well. You can choose to overlay useful shooting aids such as focus peaking, gridlines, a live histogram, or an electronic level display, and turn them on or off using directional swipes of the touchscreen.
As expected, the EVF gives an accurate impression of how your image is going to turn out in terms of colour and white balance, while a half-press of the shutter button previews depth-of-field. Fujifilm has also included a Natural Live View option that aims to mimic the viewfinder experience of a DSLR. This can be really handy in bright, contrasty situations, and I assigned it to the button beside the eyepiece.
The viewfinder is joined by a 3in fully articulated screen that's great for shooting at high or low angles in both portrait and landscape orientations. It offers all the same display options as the viewfinder, so unlike with a DSLR, switching between the two viewing methods is completely seamless. Its touch functions are relatively limited; you can set the focus point, interact with the Q menu and browse through images in playback. But for these purposes, it's perfectly responsive.
Fujifilm X-S10: Autofocus
Fujifilm has been using this combination of sensor and processor for some time, developing and enhancing the hybrid autofocus along the way. As a result, the X-S10 inherits an extremely refined and effective AF system. It works really well regardless of whether you prefer to specify the focus point yourself, exploit eye detection for portraits, or use tracking AF with moving subjects.
When shooting static subjects, the camera generally focuses quickly, decisively and accurately, and will continue to do so in remarkably low light. Naturally this will be dependent upon the lens used, with some of the firm's older optics being more sluggish than its recent designs.
With its 8-way movement, the joystick provides a rapid way of positioning the focus point exactly where you want it within the frame, and the inherent accuracy of on-sensor AF means that the micro-adjustments often needed when using DSLRs with large-aperture primes are a thing of the past.
When shooting portraits, enabling face and eye detection allows the camera to deal with focusing while you concentrate on composition. The AF system can understand faces from a remarkable range of angles, even when they're fairly small in the frame. It'll clearly outline the face and eye it's focusing on, so you know exactly what it's up to.
Switch to subject tracking and continuous autofocus, and the system continues to perform well. Shooting oncoming and retreating trains with the 50-200mm telezoom in dim light, I found that the camera returned a very good percentage of in-focus shots. On those occasions when it did drop slightly out of focus for a few frames, it also tended to pick up again quickly.
Fujifilm X-S10: Performance
As mentioned earlier, the X-S10 is the sixth model that Fujifilm has built around the same core hardware. This means that the firm now really knows how to get the most out of it. As a result, it's an extremely well-behaved camera that churns out excellent images with the minimum of fuss. I used it across a wide range of conditions, including bright sunlight, a foggy early morning, indoors under fluorescent light, and in vanishingly low light at twilight, and was impressed by how assuredly it handled all of them.
Indeed, it's notable just how consistently its automated systems work. Its metering is generally very well judged, and on the whole, I only adjusted it for aesthetic effect. Its auto white balance is practically foolproof too; with most cameras you can usually get better results when processing raw, but that's only rarely the case here. Combined with Fujifilm's excellent film simulations, this means you get consistently attractive JPEGs.
I have a particular fondness for the Astia mode for general use, along with Pro Neg Std for portraits and Acros for black & white. It's one of the few cameras whose files I'd be happy to use directly a lot of the time. Naturally raw is still best when you need to make large tonal adjustments, and at low ISOs it's possible to lift an impressive amount of shadow detail during processing.
Operationally, it's also a camera that simply gets out of your way while you're working, allowing you to concentrate on the process of making pictures. Unlike the superficially similarly designed, but cheaper X-T200 (now discontinued), it doesn't suffer from any operational snags or hold-ups. I must also praise its quiet, refined shutter that shouldn't draw any unwanted attention.
On release, the X-S10 was only Fujifilm's third camera to feature IBIS, and it still works pretty well. With the optically stabilised 18-55mm f/2.8-4 zoom at wideangle, I was able to get sharp results using shutter speeds down to about half a second, while with the unstabilised 23mm f/2 prime, 1/4sec was more realistic. This provides a genuine advantage over the majority of its APS-C rivals for low-light shooting. However, Fujifilm wasn't capable of matching the extraordinary multi-second feats offered by the best IBIS systems around, and this discrepancy has only increased a few years down the line, particularly when you compare it to standouts like the OM-System OM-5.
One irritation does come if you want to use manual lenses, either via a mount adapter or native X-mount options from the likes of Laowa or Samyang. For the IS system to work correctly, you need to program in their focal lengths using the Mount Adapter Setting menu, then recall them each time you change lens. Unfortunately. this can't be assigned to a custom button for rapid access; instead, the best you can do is place it in the My Menu. The camera will accept six focal-length settings, so if you're crazy enough to want to use a wider range of manual lenses, things get clunkier still.
Fujifilm X-S10: ISO and Noise
In terms of image quality, unsurprisingly the X-S10 behaves in much the same way as its siblings that use the same sensor. It delivers clean, detailed files at relatively low sensitivities up to about ISO 800, with a little luminance noise then appearing when you crank it up to ISO 1600. Even so, I'd still be perfectly happy to shoot at ISO 3200 and 6400, with the top standard ISO 12,800 setting also being acceptable when lighting conditions are poor.
However the extended ISO 25,600 and ISO 51,200 options really suffer, and I'd steer clear of using them. Unusually, if you don't have to make large tonal adjustments, you'll get pretty much as good results from camera JPEGs as when processing raw files.
Fujifilm X-S10 vs X-S20: which should you buy?
The fact that a camera has received an upgraded model doesn't necessarily mean that it isn't worth buying. Its significantly cheaper price tag over the X-S20 ($999 / £929 compared to $1,299 / £1,249) makes the X-S10 a compelling alternative to the newer camera, and depending on your needs and what you like to shoot, you may find yourself gravitating towards the older model. Let's look at the two compared.
The design of the newer Fujifilm X-S20 is pretty similar to that of the X-S10. Once again it favours the two-dial setup that sets it apart from the rest of the Fujifilm range, more closely resembling an APS-C DSLR. Its sensor too is similar – while the X-S20 features an upgraded X-Trans CMOS 4 sensor with a back-illuminated design and the latest X-Processor 5, both cameras have a resolution of 26.1MP. Both cameras also offer the same ISO sensitivity range of ISO 160-12,800 (standard), ISO 80-51,200 (extended).
Video is a key upgrade area; if you're predominantly a video shooter, we'd advise biting the bullet and picking up the X-S20. While the X-S10 puts in a decent showing as a vlogger camera, the X-S20's improved resolution, recording times and streaming modes make it a lot more future-proof.
The X-S20 also benefits from several features that make it a faster action shooter. Its autofocus system offers the latest must-have camera technology: AI-powered subject-detection, meaning it can recognise and lock onto specific subjects. It can be set to recognise animals, birds, cars, motorcycles, bicycles, airplanes, trains, insects and drones. The X-S10's autofocus, while pretty good, can't match it.
So to sum up: if you're shooting video as much as or more than stills, you probably want the X-S20. The same goes if you're planning on using the camera to capture fast-moving subjects such as wildlife. In other cases, however, the cheaper camera may provide you with better value for money.
Read our full Fujifilm X-S20 vs Fujifilm X-S10 comparison for a complete breakdown of the differences between the two.
Fujifilm X-S10: Verdict
I recall being surprised when Fujifilm first showed me the X-S10, as those analogue dials for shutter speed and exposure compensation had become such an integral part of the firm's DNA. But a few years down the line it makes sense; the twin-dial control scheme has been hugely popular among DSLR buyers simply because it works so well on DSLRs, and it works just as well here.
As a result, the X-S10 operates in a fashion that will be instantly familiar to DSLR users of all brands. Indeed it probably handles better than many of the cameras that it aspires to replace in photographers' kit bags, thanks to its uncluttered design and 8-way AF joystick. So if you own an APS-C DSLR and want to switch to a smaller, lighter mirrorless system, quite simply this is the camera for you.
In fact, there's a huge amount to like about the X-S10. It's compact and lightweight, and gives access to Fujifilm's superb X-mount lens selection. It's a joy to use and produces consistently gorgeous images across a wide range of conditions, thanks to one of the best APS-C sensors around. Its autofocus is excellent, and the IBIS acquits itself pretty well too. The only thing that's missing is weather sealing.
Not only is the X-S10 a nicer camera than most of the DSLRs it aims to supplant, it's also a considerably better option for building a new setup than APS-C mirrorless models from Canon or Nikon, thanks to its IBIS and Fujifilm's excellent lens range. Compared to Sony's A6000's series cameras, it's just immeasurably more pleasant to use, while delivering more attractive pictures. In short, taking all its features into account, especially its in-body stabilisation, it's probably the best camera at this price that you can buy right now.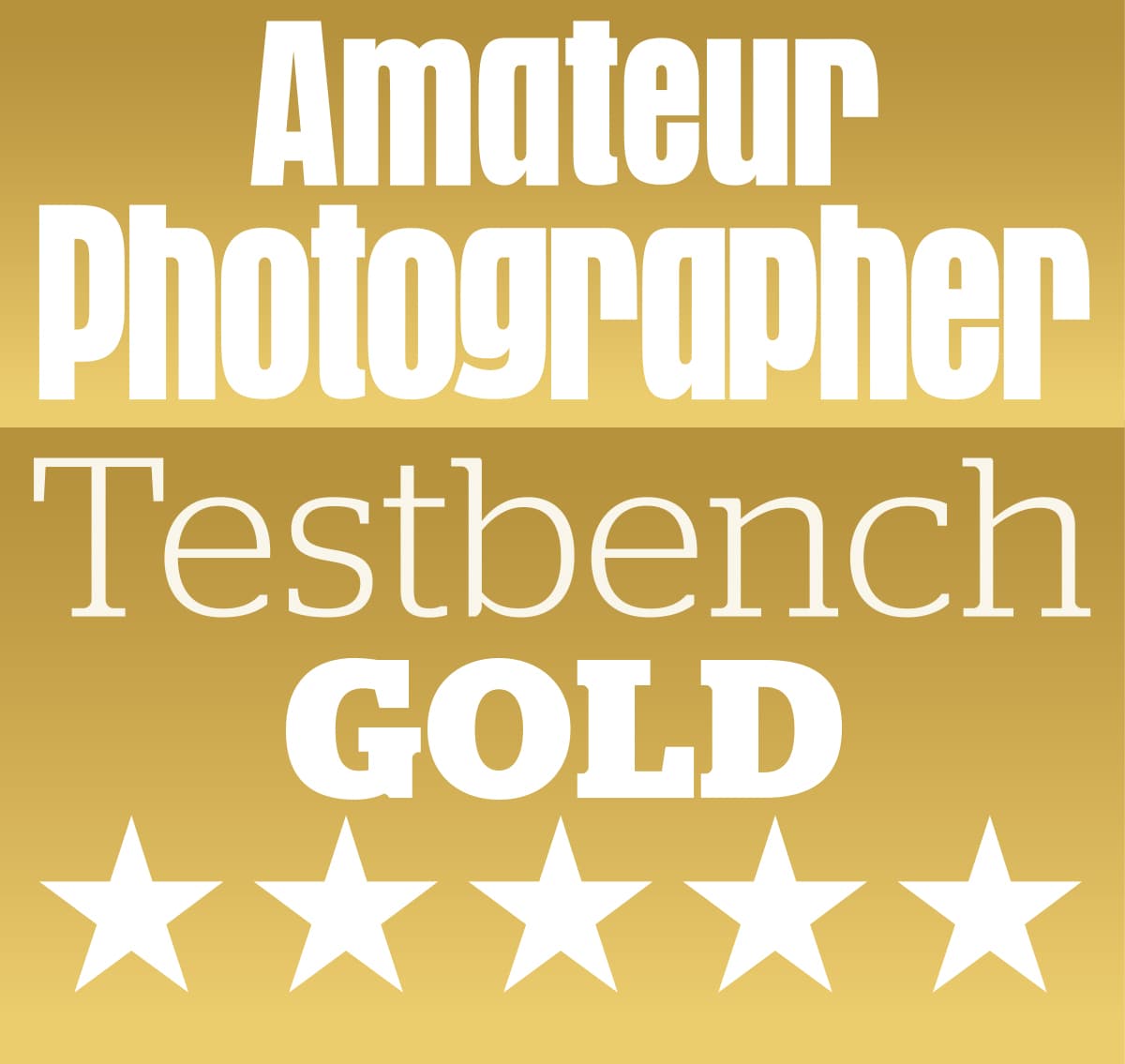 Fujifilm X-S10: Specifications