The Canon EOS R10 is a mid-range APS-C mirrorless camera. It should be attractive to both newcomers who've previously used a smartphone for their photography, and those currently using Canon's APS-C DSLRs who are interested in stepping up to mirrorless. Does it deliver the goods, and how does the lens range stack up?
Canon EOS R10 at a glance:
$980 / £899 body only, $1099 / £999 with 18-45mm, $1379 / £1250 with 18-150mm
24.2MP APS-C sensor
ISO 100-51,200
23fps shooting
4K 30p video
2.36m-dot EVF
3in vari-angle LCD
In May 2022, Canon introduced two APS-C mirrorless cameras based on the RF lens mount, as previously used by its full-frame mirrorless models. The EOS R10 is the junior of the two, being smaller, lighter and less expensive than the Canon EOS R7. In effect, it's a mirrorless successor to the upper-entry-level EOS 850D DSLR, and a clear step above the firm's popular EOS M50 Mark II, which uses the older EF-M mount.
Looking at the pricing, the Canon EOS R10 costs $899/£900 body-only, $999/£1,000 with the basic RF-S 18-45mm F4.5-6.3 IS STM kit lens, or $1,279/£1,250 with the RF-S 18-150mm F3.5-6.3 IS STM zoom.
This means it competes squarely with three other APS-C mirrorless models, the Fujifilm X-S10, Nikon Z 50, and Sony Alpha A6400, all of which sell for around the same $1,000 / £1,000 mark with a kit zoom. All these cameras offer similar feature sets, although the Fujifilm X-S10 notably includes in-body image stabilisation, which the others lack.
While it looks likely that the appearance of the EOS R7 and R10 marks the beginning of the end for Canon's 10-year-old EOS M system, it's just the start for the new APS-C RF line-up. It's worth noting that most of Canon's RF lenses are designed for full-frame, which makes them larger, heavier and more expensive.
As yet, there are no native APS-C RF-mount wide-angle lenses either, aside from the manual-focus Laowa 10mm f/4. Thankfully you can use Canon's EF-S DSLR lenses, or their third-party equivalents, via a mount adaptor. However, it's important to note that there's no way of using EF-M mount optics. Overall, lens availability is very much the EOS R10's Achilles' Heel.
Is this one of the best Canon mirrorless cameras? There's only one way to find out – let's dig a little deeper into the EOS R10's feature set and see how it performs.
Canon EOS R10: Features
Like the EOS 850D and EOS M50 Mark II before it, the EOS R10 is built around a 24.2MP sensor that provides a sensitivity range of ISO 100-32,000, extendable to ISO 51,200. It also supports Canon's Dual Pixel CMOS AF for fast, accurate autofocus anywhere in the frame.
With the latest DIGIC X processor on board, impressively the camera also gains the firm's latest AI-based subject-detection AF system, borrowed from the high-end EOS R3. This means it's capable of specifically recognising humans, animals, and vehicles, tracking them as they move around the frame and homing in on ever finer details as they get closer – for example the body, face and then eyes. You even get use-case settings for tuning the focus tracking for different scenarios, which was previously the preserve of pro-level EOS DSLRs.
This sophisticated autofocus system is backed up by impressive speed, with the EOS R10 capable of shooting at 15 frames per second using its mechanical shutter, complete with continuous AF. Switch to the silent electronic shutter and this increases to 23fps, although with a risk of rolling-shutter distortion when shooting fast-moving subjects, or banding under artificial lighting.
The buffer isn't huge, at 29 raw files at 15fps, or 21 at 23fps, but this is par for the course at this price point. If you're happy to shoot JPEGs, the buffer increases dramatically to 70 shots at 23 fps, or 460 at 15fps, which is more than most users are ever likely to need.
Files are recorded to a single card SD card slot, which can take full advantage of faster UHS-II type cards. Raw files can be recorded in Canon's C-RAW format, which enables smaller file sizes with no perceptible loss of quality. There's also the option to record high dynamic range images in the HEIF format, instead of JPEGs. This looks a nice idea in principle, but at the time of writing, HEIF doesn't enjoy sufficient support to make it a truly viable option.
Video recording is available in 4K resolution at 30fps, along with Full HD at up to 120fps, using the full sensor width. It's also possible to record 4K at 60fps with a 1.6x crop. A standard 3.5mm microphone socket is built-in for capturing higher quality sound, but there's no way of connecting headphones to monitor audio. The camera also gains Canon's new multi-function hot shoe that incorporates a digital audio interface, but as yet, this is only compatible with a few pricey accessories such as Canon's DM-E1D microphone (£399). 
As expected, both Bluetooth and Wi-Fi are on board for connecting to your smartphone, via the free Canon Camera Connect app for Android or iOS. You can browse through your images on either the camera or phone, and then copy them across for sharing. It's also possible to use your phone's GPS to geo-tag your images while shooting. There's both a simple Bluetooth remote release (which is surprisingly useful), and full remote control via Wi-Fi, complete with a live view display. This is all easy to set up and connect and works very well.
Canon EOS R10: six key points
Canon has made an SLR-shaped body that handles nicely given its compact size.
Flash: A small pop-up flash is built into the viewfinder housing. It has a guide number of 6m at ISO 100 and covers the same angle of view as an 18mm lens.
Power: The LP-E17 battery is rated to give 430 shots per charge with the LCD, but just 260 with the viewfinder. It can be topped up externally using the supplied charger, or via a 3A USB-C supply.
Connectors: On the side, you'll find USB-C, micro-HDMI, and 3.5mm stereo mic sockets, along with a port for the RS-60E3 remote release. The remote and mic ports are well placed so they don't seriously obstruct the articulating screen.
Storage: Files are recorded to a single SD card slot, which is located in the battery compartment. The camera accepts high-speed UHS-II type cards.
RF mount: There are now three matched APS-C optics, the RF-S 18-45mm F4.5-6.3 IS STM, RF-S 18-150mm F3.5-6.3 IS STM, and a new RF-S 55-210mm F5-7.1 IS STM. Canon makes a decent range of full-frame RF lenses, but no third-party options are available. EF-mount lenses can be used via an adapter.
C modes: You can save two custom shooting setups to the C1 and C2 mode dial positions for specific purposes, such as sports or wildlife. But you can't give them descriptive names to match.
Canon EOS R10: Build and Handling
Superficially, Canon has styled the EOS R10 much like one of its small DSLRs. At 122.5 x 87.8 x 83.4mm and 429g, the body is compact and lightweight, to the extent that it's smaller than the EOS 250D DSLR, and not dramatically larger than the EOS M50 Mark II. But the firm has incorporated a good-sized grip and plenty of external controls, which means it's much more enthusiast-friendly than you might think, given its petite size.
With its EOS R cameras, Canon has taken the opportunity to redesign the control layout to work better with the smaller mirrorless body and electronic viewfinder. Thankfully, the firm has learnt from its mistakes with its early models and not skimped on providing the controls enthusiasts expect. As a result, the EOS R10 now feels like a mature design with its own distinct identity. It's a clear evolution, and improvement, over similar sized cameras Canon has made in the past.
The handgrip is taller and deeper than usual for a camera this size, offering plenty to wrap your fingers around. As a result, I found the EOS R10 was comfortable to carry in one hand even with a sizeable lens on board. The body may be relatively lightweight, but it still feels reasonably solid and well-built. However, it doesn't make any claim to be weather-sealed, so I'd avoid using it in heavy rain.
All the main shooting controls fall nicely to hand, with exposure settings controlled by two electronic dials, one behind the shutter button and the other on the top plate under your thumb. You also get an AF-point selection joystick, an AF-ON button on the back, and an AF/MF switch on the front. The latter is a welcome addition, but the body ignores its setting the moment you fit a lens that has its own focus mode switch, which could be a recipe for confusion. I'd also have liked to see this switch allow selection between one shot and servo (continuous) AF. 
For those who prefer back-button focusing, the AF On button is perfectly placed just to the left of your thumb's resting position. By default, a half-press of the shutter button also activates AF, but you can disable this if you want to use the AF On button only. Alternatively, like most of the camera's controls, you can reassign the AF-On button to another function. Unfortunately, though, you can't configure AF-On to activate servo AF while also having the shutter button set for one-shot AF, which could be really handy.
Canon's M-Fn button is on hand for easily changing key shooting settings the camera held up to your eye, namely AF mode, white balance, ISO, drive mode, and flash exposure compensation. The latter three can also be set directly using the d-pad buttons on the back. In addition, the onscreen Q menu gives quick access to further settings, which can be changed using either the physical controls or the touchscreen. As usual with Canon, the touch interface is excellent, covering every aspect of the camera's operation, including the entire menu system. Many of the controls, including the dials, buttons and Q menu, can be customised to suit your preferences.
The video record button is placed prominently on the top plate, in a position where it's easy to press for vloggers pointing the camera back towards themselves at arm's length. Somewhat idiosyncratically, Canon has placed a lock button alongside it which disables some, but not all, of the controls. I found this a nuisance rather than a benefit and would have liked to be able to re-allocate it to something more useful instead, such as ISO.
Despite these few quibbles, though, I found the EOS R10 to be a lovely little camera to shoot with, and every bit as enjoyable as the Fujifilm X-S10 or Nikon Z50. Existing Canon DSLR users should feel completely at home, after just a little familiarisation. However, there's one major caveat, and that's the viewfinder.
Canon EOS R10: Viewfinder and screen
One of the sacrifices made to achieve the EOS R10's petite size is a tiny viewfinder, which provides 2.36m-dot resolution and 0.59x equivalent magnification. This is noticeably smaller than its direct competitors, which is disappointing for a £1,000 camera. It's probably the weakest aspect of the whole design.
Thankfully, the viewfinder does a good job of previewing how your images should turn out, in terms of both colour processing and exposure across a +/-3 EV range. This helps you to judge whether you might need to apply any exposure compensation to preserve highlight detail. Depth-of-field is previewed the old-fashioned way, by pressing a button on the front of the camera. Unlike on APS-C DSLRs, it's a genuinely useful tool, as the viewfinder doesn't go dark and the effect is clear to see.
If you prefer, you can engage the opaquely named 'OVF sim. view assist' mode, which provides neutral colour rendition and lifts shadows in a bid to mimic a DSLR optical finder. This can be particularly useful when you're shooting in high-contrast bright sunlight, so I assigned it to a custom button (the down key on the d-pad).
Below the viewfinder is a 3in, 1.04m-dot fully articulated touchscreen. Thanks to its side-hinged design, this can be set to almost any angle, including facing forwards for vlogging, or folded inwards against the body for protection. It's also useful for high or low-angle shooting with the camera turned 90° to portrait format, which makes it more versatile than the tilt-only screens on the Nikon Z 50 and Sony A6400.
As with the viewfinder, you can customise the information displays and cycle through them using the Info button. Options include gridlines, a dual-axis electronic level, and a useful RGB live histogram. Unlike some other cameras, you're not forced to cycle through all these on separate displays but can combine them on a single screen if you like. It's extremely well thought out and easy to use; it's just a shame the viewfinder isn't that bit bigger.
Canon EOS R10: Autofocus
Autofocus systems have progressed dramatically over the past few years, and the EOS R10 goes far beyond anything offered by either its DSLR or EOS M predecessors. Even when setting the AF area manually, some 4,503 points are available, arranged across all but the extreme edges of the frame. In comparison, the EOS 850D is limited to 45 points clustered in the centre of the frame.
On some cameras, navigating through all these AF points would be slow and clunky, but Canon has got the response of the joystick just right, so you can traverse from one corner of the frame to the other rapidly and accurately. It's also unusually easy to select between focus area sizes, by pressing the AF Point and M-Fn buttons in succession. Along with spot, 1-point and expanded area modes, Canon allows you to define three custom rectangular AF zones of almost any size you please. This can be useful when your subject will only appear in a specific area – for example, runners on a racetrack.
Then there's the AI subject detection system, which is lifted practically wholesale from the EOS R3. It's capable of recognising humans (eyes, face, head or body), animals (including dogs, cats and birds) and vehicles (cars or motorbikes). Select between the three options in the Q Menu, and the camera will simply get on with outlining the requisite type of subject in the viewfinder and tracking it around the frame.
This works impressively well, picking up subjects even when they're very small, and progressively homing in onto the most important point. For wildlife shooters, the animal detection recognises birds and mammals without having to change settings, which makes it much less frustrating than Sony's system.
Switch to continuous AF, which Canon calls Servo, and the camera's conventional tracking system also comes into play. This recognises any subject you focus on by shape, colour and pattern, and then tracks it if you recompose, or it moves around the frame. It's impressively reliable, to the extent that some users might find it preferable to positioning the focus area manually.
Unfortunately, with Canon unable to supply any RF-S telephoto zooms with the camera for review, I couldn't test the AF system as fully as I'd like. Instead, I tested the camera with the RF-S 18-45mm F4.5-6.3 IS STM, along with the RF 35mm F1.8 IS STM Macro and RF 85mm F2 IS STM Macro. The latter two employ extending barrel designs, which never gives the quickest AF as a lot of glass has to be moved back and forth. But even so, they did a decent job of following subjects that moved in a fairly leisurely fashion.
In general, the EOS R10 focuses quickly and decisively, in either one-shot or servo AF modes,  with the on-sensor hybrid AF being inherently accurate. Both the conventional tracking and subject detection modes work really well, allowing you to concentrate on composition rather  than having to adjust the focus point. One note of caution, though: I found that when the detected subject was distant and small within the frame, the camera had a distinct habit of focusing on the background instead.
I also tested some old EF-mount DSLR lenses via a mount adapter, which focused just as well as they ever did on DSLRs, if not better. This could be a crucial factor for existing Canon users looking to migrate to mirrorless, as you won't usually get the same performance if you adapt EF lenses to other camera brands
Canon EOS R10: Performance
In practical use, the EOS R10 turns out to be a snappy, responsive camera that consistently delivers fine images. It starts up almost the moment you flick the power switch, and then responds instantly to both the physical controls and the touchscreen. The shutter isn't the quietest by any means, so bystanders will definitely be aware when you're shooting. However, it's not hugely intrusive, and you can switch to the silent electronic shutter if necessary.
Battery life is nothing to write home about, but spares are easy to find, both from Canon and inexpensive third-party suppliers. It doesn't take very long to top up using a powerbank, either.
Canon has strongly linked the metering to the focus point, with the camera clearly aiming to ensure that whatever is underneath it will be well exposed. That's not a terrible strategy, but it does mean that you'll have to apply exposure compensation if the subject should be either lighter or darker than average. Luckily, the viewfinder makes this easy to judge accurately.
The auto white balance system is very reliable, which makes for consistently good-looking JPEG files, thanks to Canon's warm, punchy, attractive colour rendition. You won't often be able to improve upon it during raw processing. This means that for scenes which don't need significant tonal adjustments, out-of-camera JPEGs look just as good as processed raw files.
In high contrast situations where you wish to avoid clipping highlight detail to pure white, you can engage Highlight Tone Priority mode. Using the standard D+ option, this preserves an extra stop of highlight detail while raising the minimum ISO to 200.
Canon also recommends engaging this setting if you wish to use the HDR PQ shooting mode, which records in the HEIF format rather than JPEG. In principle, it then allows the additional dynamic range to be displayed in a perceptually natural fashion on HDR screens, and you can clearly see how this works in when playing back your images. However, I was unable to persuade any of my other devices to recognise the HEIF files properly.
At the other end of the dynamic range scale, when shooting at low ISO settings it's possible to boost shadow detail by about three stops before noise becomes problematic. Go much further, though, and you'll see blotchy green and purple noise in dark areas that's difficult to suppress. This performance is slightly sub-par these days: other APS-C sensors do better, including Fujifilm's 26.2MP chip in the X-S10.
Unfortunately, the RF-S 18-45mm F4.5-6.3 IS STM kit zoom is a real disappointment. It's sharp enough, but the 29mm equivalent wide end is much narrower than the kit zooms sold with competing cameras, or indeed the main cameras in most smartphones. It's restrictive for subjects such as landscapes or architecture, and really not wide enough for arms-length vlogging. This is compounded by the short telephoto end and dim maximum aperture. In terms of creative potential, it's one of the most boring lenses I've ever used. I'd recommend the 18-150mm kit instead, despite its £250 premium.
This is especially galling when you consider that Canon makes the wider EF-M 15-45mm f/3.5-6.3 IS STM for its EOS M system cameras, and it's no larger or heavier. Nikon's Z 16-50mm f/3.5-6.3 VR also puts Canon to shame here, as it manages to be wider, brighter and smaller than the RF-S 18-45mm.
Canon EOS R10: Video performance
When it comes to video, the EOS R10 is capable of delivering good-looking footage, with decent levels of detail and all the same benefits of Canon's fine white balance and colour rendition. However, with no in-body image stabilisation and digital IS disabled by default, hand-held footage is reliant on lens-based IS. But this can't correct for roll around the lens axis, so the video looks jittery to the point of being almost unwatchable, especially if you're panning.
This means you really need to turn on Digital IS, which makes things look better at the cost of a 1.1x crop – this is the setting used in the short sample video above. The 'Enhanced'  mode is even more effective, but with a 1.4x crop it gives visibly less detail and makes the kit zoom look even narrower, at 40-100mm equivalent. This might be OK for casual video clips, but for more serious shooting, you'll need to use a tripod or gimbal.
Canon EOS R10: ISO and Noise
In terms of image quality, the EOS R10 gives much the same results as its 24MP Canon siblings, including the EOS M50 Mark II and EOS 850D. It delivers nice files at low ISO settings, with plenty of clean fine detail. When viewed close-up onscreen, noise starts to become visible at ISO 800, and by ISO 3200 it's beginning to degrade fine detail noticeably. Beyond this, image quality deteriorates progressively, with detail blurring away and shadows blocking up. I'd still be happy shooting at up to ISO 12,800, but by ISO 25,600 both colour and detail have deteriorated dramatically, while ISO 51,200 is barely usable at all.
Below are 100% crops from our standard studio scene. Click on any to see the full-size image.
Canon EOS R10: Our Verdict
After a decade of tinkering half-heartedly with the EOS M system, it seems Canon has now decided to take APS-C mirrorless more seriously. With the EOS R10, it's produced a likeable little camera that ticks most of the boxes we'd expect for a $900 / £900 body. It handles nicely, in a fashion that existing Canon users will find very familiar, while delivering attractive images. Its autofocus system and continuous shooting speed are both in a different league to anything that Canon – or indeed anyone else – has previously offered in this price range.
Compared to the competition, the camera's main flaws are its small viewfinder and lack of in-body image stabilisation (IBIS). But the biggest problem is the lack of native APS-C format RF-S lenses, or indeed any roadmap for upcoming releases. There's no point in having a camera that allows you to change the lens, if you can't buy a sensible set of lenses to use with it. Unfortunately, Canon doesn't offer an a wide-angle zoom, or some compact bright primes. You can use full-frame RF lenses, but only a few look really well matched to the EOS R10 in terms of size and price; perhaps the Canon RF 50mm F1.8 STM, RF 85mm F2 Macro IS STM, and the Canon RF 100-400mm F5.6-8 IS USM.
For owners of Canon's entry-level DSLRs who already own a few EF and EF-S lenses, the EOS R10 could be a tempting option for a mirrorless upgrade. However, more advanced users should gravitate towards the EOS R7 instead. But photographers who aren't already invested in the brand would probably be best served by the Fujifilm X-S10, which is an equally engaging camera that's backed up by an extensive range of lenses, all designed for APS-C. For those looking for a more affordable option, Canon also offer the entry-level Canon EOS R50.
What's strange here is that Canon could boost the EOS R10 at a stroke by reworking its existing EF-M optics with the RF mount, just as it's clearly done with the 18-150mm zoom. It would then have the basics covered and could boast of a much larger lens range than its arch-rival Nikon. The fact that it hasn't gone down this route suggests that the firm is still struggling to admit to itself that its future logically lies with the RF mount alone. Let's hope we don't have to wait much longer for Canon to sort itself out and make the EOS R10 a viable choice for many more users.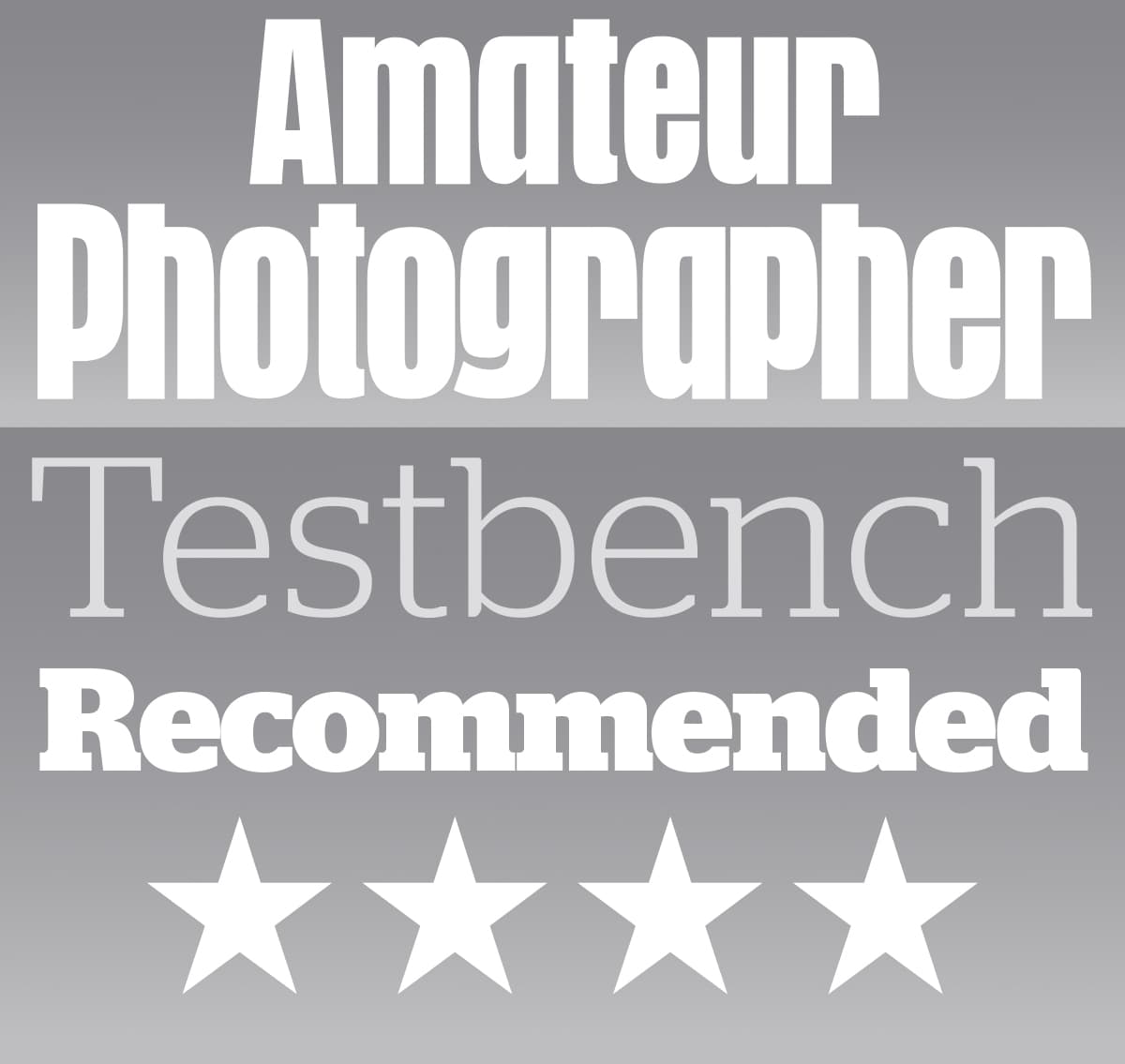 For more options have a look at the best Canon mirrorless cameras, the best Canon RF lenses, or have a look at the best mirrorless cameras, or for a small option check out the smallest mirrorless cameras.
---
Follow AP on Facebook, Twitter, Instagram, YouTube and TikTok.