Back in 2020, Panasonic launched its first mass-market full-frame mirrorless camera, the Lumix S5. With a 24MP sensor in a compact body and a strong feature set – especially in terms of video – it was a likeable camera that handled well and delivered fine results. But as with all Lumix models, it was slightly held back by its use of a proprietary Depth from Defocus (DFD) autofocus system, which couldn't match its competitors for continuous AF or smooth focus transitions during video recording. Now the firm has relented to pressure from users and reviewers alike, with the new Panasonic Lumix S5 II finally gaining phase detection autofocus. It's difficult to overstate how important this is for Panasonic fans.
For more options take a look at the best Panasonic Cameras to Buy in 2023.
Panasonic Lumix S5II at a glance:
$1,790 / £1,750 body only
$2,100 / £1,999 with 20-60mm lens
24.2MP full-frame sensor
ISO 100-51,200 (standard)
Up to 30 fps shooting
C4K 60p video recording
5-axis in-body stabilisation
3.68m-dot, 0.78x viewfinder
3in, 1.84m-dot vari-angle LCD
While PDAF is clearly the headline news, the S5II naturally gains a number of other updates and improvements. Perhaps the most interesting, in technical terms, is the addition of a cooling fan above the sensor, with vents on either side of the viewfinder housing. This allows the camera to support extended video recording times (in principle limited only by card space or battery power), without needing a bulky fan unit on the back.
At $1,790 / £1,750 body only, the S5II looks rather affordable next to its newest competitors, such as the Canon EOS R6 Mark II ($2,499 / £2,397) and the Sony Alpha A7 IV ($2499 / £2399). It's also very close in price to the broadly similar Nikon Z6 II, which has recently dropped below the $2000 / £2000 mark. Unsurprisingly, though, this counts as a considerable premium over the original Lumix S5's $1499 / £1,499 street price. So does the S5II have what it takes to attract enthusiast photographers in this crucial section of the market?
Panasonic Lumix S5 II: Features
Like its predecessor, the S5II is based around a 24MP full-frame sensor. Of course, it's not identical, as it now incorporates phase detection pixels for autofocus. But as before, it provides a standard sensitivity range of ISO 100-51,200, which can be extended to ISO 50-204,800 via the camera's menu.
However, the S5II now offers considerably quicker burst shooting, at up to 30 frames per second with continuous autofocus using its electronic shutter. Employ the mechanical shutter and it'll shoot at 9 fps with focus fixed, or 7 fps with AFC, which in both cases is 2 fps faster than before. Panasonic says it can shoot an impressive 200 raw+JPEG frames before slowing down.
The big update, of course, is the new 'phase hybrid AF system', which combines phase detection for speed and contrast detection for accuracy. There are no fewer than 779 selectable points covering the entire frame, right into the extreme corners. As with the firm's previous models, the S5II also includes a subject detection system that's capable of recognising and tracking humans and animals. However, unlike other recent cameras, you don't get any kind of vehicle recognition mode.
Like older Lumix S cameras, the S5II includes in-body image stabilisation, which is rated for up to 5 stops of shake suppression on its own. Mount an optically stabilised lens such as one of the firm's telephotos zooms, and the two systems work together via the Dual IS 2 system to increase this by a further 1.5 stops.
With the camera mounted on a tripod, the IS mechanism can also be used for a 96MP high-resolution multi-shot mode. Unlike many competitors' systems, this generates a composite raw file in-camera, with the option of motion suppression processing to prevent ghosting with objects that move between frames.
Unsurprisingly, there's a strong focus on video. Not only is the S5II capable of shooting in 4K at up to 60fps in 4:2:2 10-bit colour, with no hard limit to the recording time, but it can also output 6K 30fps footage in either 17:9 or 3:2 aspect ratios. The in-body image stabilisation now supports 'Active IS' for video recording, which Panasonic says provides 200% greater shake compensation compared to the S5.
Both microphone and headphone sockets are onboard, handily placed out of the way of the articulated screen. Users of external monitors and recorders will be delighted by the incorporation of a full-size HDMI socket.
Smartphone connectivity is provided via built-in Bluetooth and Wi-Fi, with a comprehensive set of features. You can use your phone as a simple Bluetooth shutter release, or take full control of the camera remotely, complete with a live view feed. Then after shooting, you can import images from the camera onto your phone. Panasonic also includes a particularly well-designed in-camera raw converter so you can tweak your images before sharing them. The Lumix Sync app is nicely laid out and works well.
Panasonic Lumix S5II: Key features
Panasonic has used much the same design as the original S5, but with several major updates
Power:  Panasonic's familiar DMW-BLK22 battery is rated for 370 shots per charge using the viewfinder, but this can be extended by engaging power saving mode
Connectors:  On the side there are USB-C and full-size HDMI ports, along with 3.5mm stereo microphone and headphone sockets positioned so they don't block the articulated screen
Remote release:  On the side of the handgrip, there's a socket for Panasonic's DMW-RS2 cable release. Its 2.5mm connector is incompatible with similar-looking releases for other brands
Storage: The S5II has dual UHS-II SD card slots, which can be used either simultaneously in backup mode, sequentially, or recording different file types to each
Battery Grip: The S5II is compatible with the DMW-BG35 vertical grip, which provides a duplicate set of controls and accommodates a second battery for extended shooting
L-Mount: A wide range of full-frame L-mount lenses is now available to fit the S5II at a wide range of prices: 14 from Panasonic, 13 from Leica, and 21 from Sigma
Panasonic Lumix S5 II: Design and handling
When it comes to the body design, the Panasonic Lumix S5 II sticks to essentially the same tried and tested layout of its predecessor, with all the same controls in all the same places. It's a chunky, robust camera with a large grip that feels comfortable and secure in your hand. It's a touch larger and heavier than the original S5 though, at 134.3 x 102.3 x 90.1 mm and 740g, so don't expect the same accessories such as cages to still fit. As tends to be the case with Lumix models, the body is almost entirely unfettered by styling, with a functional angular appearance that stands in contrast to the softer, more organic lines favoured by Canon and Nikon.
As previously mentioned, the S5 II includes a built-in fan unit to provide active cooling during video recording, which is uniquely placed on top of the body in front of the EVF. As a result, the viewfinder protrudes further behind the camera, while the fan housing also juts out in front. I found this has no practical disadvantage; in fact, some users may appreciate the additional clearance of the viewfinder eyepiece from the LCD, especially when using the touchscreen to move the AF area.
Disconcertingly, the fan vents mean that you can see all the way through the camera from one side to the other. But despite this, Panasonic says the body is still dust and splash resistant.
Panasonic provides three electronic dials for changing exposure settings, although the default setup makes mystifying little use of them. Out of the box, the front and rear dials do the same thing in all exposure modes except Manual, while the wheel on the back doesn't do anything without pressing a button first. Thankfully, you can reconfigure the top-plate thumb dial to change exposure compensation and the wheel on the back to set ISO directly, which I much prefer to using the row of buttons behind the shutter release.
You get a dedicated dial to set the drive mode, with two configurable high-speed shooting positions. By default, one automatically engages the electronic shutter for 30fps shooting, while the other uses the mechanical shutter. Notably, this dial also offers direct access to the pixel-shift multi-shot and intervalometer options. On other brands, these options tend to be inconveniently buried in menus.
In a similar fashion, the controls governing the autofocus system are all extremely well set up. A switch on the back sets the focus mode between AF-S, AF-C and MF, with a button in the centre to select the focus area mode and enable subject detection and tracking. In manual focus mode, this button engages a magnified view for more accurate focusing.
Beside this control, and falling perfectly under your right thumb, is an AF area joystick, with an AF-ON button above and to its right. One very welcome update over previous S-series cameras is that the joystick is now 8-way (rather than 4-way), meaning that it can move the focus point diagonally as well as vertically and horizontally. This makes it much quicker to move the focus point manually over large areas.
Other settings are accessed by pressing the Q button, which gives access to such things as the Photo Style, white balance, and aspect ratio. Unusually – and rather helpfully – the camera displays a small preview image that shows the effect of any changes you make. Like most of the camera's interface, the Q menu can be operated using the touchscreen as well the physical controls. The main menus are also relatively well-organised and comprehensible, and can be entirely navigated by touch.
Panasonic has traditionally provided a high level of customisability, and that continues here. You can reassign the functions of all the buttons, build a 'My Menu' with all your most-used items, and store up to five custom camera configurations (with three directly accessible via C positions on the mode dial). With the latter, though, it's important to remember that focus and drive settings are always defined by their respective dials.
Unlike the Canon EOS R6 Mark II or Sony Alpha A7 IV, the S5II doesn't have a switch to select between still and video modes. Instead, in a long-running Panasonic tradition, there's a movie position on the exposure mode dial, along with S&Q for slow and quick motion. Here you get a separate interface, with a video-specific status panel and menus. Exposure settings are shared between photo and video modes by default, which can be inconvenient if you regularly switch between the two. But this can be fixed via the obscurely named CreativeVideo Combined Set menu.
Panasonic Lumix S5 II: Viewfinder and Screen
One noteworthy upgrade over the original S5 comes with the viewfinder, which at 3.68m dots and 0.78x magnification, is both larger and higher resolution than before. It's clear and detailed, previewing both colour and exposure across a +/-3EV range. Depth of field preview is provided by a button on the front, with a second tap of this button also previewing any motion blur effects from your selected shutter speed.
You get the option to display all the usual aids such as gridlines, a level gauge, and live histogram. There are also a few less-common options, including an IS scope that helps visualise how steadily you're holding the camera. What you don't get, though, is the option to show a more neutral preview akin to an optical viewfinder, which several other brands offer, and can be really useful in dark or high contrast conditions.
Below the EVF there's a 3in, 1.84m-dot fully articulated touchscreen, which is much the same as that on the S5. It can be set to face almost any direction, which makes it handy for shooting at awkward angles or on a tripod. Set facing directly forward, it's useful for selfies or vlogging. In latter case, it's now possible to set the camera to show a bright red outline onscreen as visual confirmation that it's recording.
Panasonic Lumix S5 II: Autofocus
While the S5II's headline update is its new hybrid phase detection AF, in other respects the autofocus system remains very similar to before, at least in terms of features. You get a comprehensive choice of focus area sizes and shapes, which you can cycle through easily by pressing the AF area button repeatedly. There's a conventional subject tracking mode based on pattern and colour, Panasonic's long running and very effective face and eye detection, plus two subject detection modes, 'Human' or 'Animal + Human'. This might look basic compared to the latest systems from Sony and Canon, but it does at least understand that you might want to photograph your family and pets at the same time. Oddly, you can't combine the Human and Face/Eye modes.
Click on any sample image to see the full-size version
I tested the S5II using the Lumix S 20-60mm F3.5-5.6 and Lumix S 70-300mm F4.5-5.6 Macro OIS lenses, with the latter being the longest telephoto that the firm currently offers. The good news is that the addition of phase detection is just as positive a step forward as we'd expect, bringing the camera's autofocus capabilities broadly into line with its rivals. This applies whether you're filming yourself with the kit zoom, or shooting bursts of still images using the telephoto zoom.  However, phase detection doesn't bring any real advantages for photographing static subjects using AF-S, as the old DFD system was already more than adequate for that.
When faced with relatively large, predictably moving subjects such as trains or cars, the S5II performs very well indeed. When the subject is approaching the camera, it nails focus on practically every shot, even when shooting at 30fps. However, when the subject is retreating, it has a noticeable tendency to lag ever so slightly behind, giving softer results when examining your images close-up onscreen.
With more erratic motion, I found that the AF system continued to perform well, especially with animals that the subject detection could recognise (including birds). The camera occasionally dropped focus for a few shots, or drifted onto the background instead, but overall, it did much better than any previous Lumix model that I've used.
There are still a few caveats, though. Shooting at 7fps in AF-C with the mechanical shutter comes with a disconcertingly long viewfinder blackout time that hinders your ability to follow the subject. Also, when using the 70-300mm telezoom, I often experienced a short but noticeable delay before the camera started shooting, while the lens locked onto the subject. But I suspect this is at least as much to do with the lens as the camera. On this subject, it's worth noting that to get the best out of the S5II, existing Lumix users will need to update the firmware of their lenses, which enables continuous AF during zooming.
Panasonic Lumix S5 II: Performance
In use, the S5II turns out to be a reliable performer. It usually comes to life almost instantly after you switch it on, although on occasion it can take a couple of seconds for the live view display to appear, which I suspect is related to the camera establishing a Bluetooth connection with your phone. Once it's up and running, it's quick and responsive towards both the physical controls and the touchscreen. One point worth noting is that the mechanical shutter is a bit louder than its peers, and while it's not hugely intrusive, there are better options available if you need to be discreet.
Continuous shooting performance is very impressive indeed. In my tests, not only did the camera have no trouble shooting 200 raw frames in a burst with the electronic shutter, but this increased to 300 frames at 10fps (i.e. in S-AF), and 330 frames at 7fps with C-AF. This really should be enough for even the most enthusiastic of sports or wildlife shooters.
In my experience, battery life was a mixed bag. When shooting a lot of high-speed bursts, you can surpass the specified 370 shots per charge by a wide margin. But on the other hand, when just snapping the occasional frame from time to time, I found the battery drained surprisingly quickly. I'd recommend setting a shorter sleep time on the Power Save settings, and if you tend to use the viewfinder rather than the LCD most of the time, enabling the LVF Power Save Mode. For video, the battery is good for two hours of continuous recording.
Panasonic's image stabilisation works very well indeed, allowing you to shoot hand-held at very slow shutter speeds. I was able to get sharp results at shutter speeds of around 1 second using the 20-60mm zoom towards its wide and, which matches other similar full-frame models. Equally impressively, I got perfectly usable images from the 70-300mm zoom at its long end at 1/20sec.
Likewise, the high-resolution multi-shot mode is strikingly easy to use and effective. You do need to use a tripod, but then it's simply a case of setting the drive mode dial and taking a picture. You get a single raw file generated in-camera, which is packed full of detail and with no ugly artefacts. The camera saves a single-shot raw file alongside, which is handy if you inadvertently shoot hand-held without changing the drive dial back. This all makes the mode genuinely useful, which really isn't the case with every other brand. In fact, it makes you wonder why Sony and Fujifilm's implementations are so clunky and ineffective.
The image above was shot in the 96MP mode, and below, you can see a detail crop comparison to the accompanying 24MP single-shot file. The difference is impressive – the multi-shot version records much more detail and eliminates colour aliasing artefacts.
My biggest disappointment with the S5II lies with its out-of-camera JPEGs. They're OK in bright, sunny weather, although not as attractive as those you'll get from the Canon EOS R6 Mark II, for example. But in less ideal conditions, it returns in decidedly dull-looking results.
There are several reasons for this. Firstly, the metering is extremely conservative, to the extent that I brightened almost every picture I shot in raw processing, sometimes by as much as a stop. Secondly, the auto white balance tends towards over-neutralisation, with most images benefiting significantly from a warmer rendition. Then there's Panasonic's Standard Photo Style, which provides a distinctly subdued and neutral colour palette, which is never going to provide a boost in dull conditions. This means that the S5II isn't necessarily the best choice for sharing your photos directly from the camera, especially now that smartphones make a point of producing beautifully finished image files with minimal user intervention.
Pull the raw files into your favourite converter, though, and the picture is transformed. Now, the conservative metering means that you rarely lose out on highlight detail due to underexposure. Instead, you can play with tonal controls to your heart's content, safe in the knowledge that noise is unlikely to spoil your images, almost regardless of what brightness and shadow/highlights changes you choose to make. The latitude for adjustment is vast – you can push ISO 100 files by 5 stops in Adobe Camera Raw without seeing any problematic shadow noise. Finish off by tweaking the white balance and pepping up the colour, and you'll be rewarded with some impressive image files.
Video performance is every bit as impressive as we'd expect from Panasonic. However, you do need to get used to some operational quirks. For example, by default the camera operates using a continuous AF mode which only comes into play when you start recording. This turns out to be controlled by its own menu setting that's entirely independent of the camera's AF mode switch. It works well for keeping a presenter in focus (and finally without the dreaded DFD wobble), but in other situations, it can cause the camera to hunt and drop focus completely. Similarly, enabling Active IS can help smooth out large camera movements, but it makes deliberate panning motion look jerky.
Crucially, though, the camera captures a superb level of detail, and the recording time really is practically unlimited. I tested it indoors at an ambient temperature of 20°C, recording internally at the highest available quality (6K, 3:2, 24p, 200Mbps), and the camera kept on going for two hours until the battery ran out. I could tell that the built-in fan was running, but only by putting my ear against the camera in an otherwise silent room. The top shell also became to the touch, but not uncomfortably so. This is really impressive, and I suspect we'll see other camera makers copying Panasonic's fan design sooner rather than later.
Panasonic Lumix S5 II: ISO and Noise
In general, the S5 II delivers exactly the kind of output we'd expect from a 24MP full-frame sensor. At ISO 100, images are finely detailed and extremely clean and free of noise, and it's only at ISO 1600 that a little luminance speckling becomes clearly discernible, although even then, only at 100% onscreen.
Boost the sensitivity to ISO 6400 and the finest detail starts to blur away; at ISO 25,600, it's pretty much gone altogether. However, I'd still be quite happy using this setting as a matter of course when the situation required. Even ISO 51,200 is usable at a pinch, but I wouldn't use the extended higher settings.
Below are 100% crops from our standard studio scene, shot in raw and processed in Adobe Camera Raw using default settings. Click on any crop to see the full-size image.
Panasonic Lumix S5 II: Our Verdict
There's no doubt that the Lumix S5 II is a significant step forward for Panasonic. The addition of phase detection brings its autofocus performance pretty much into line with its peers, while the practically unlimited video recording will be a major selling point for some users. The fact that Panasonic has achieved the latter without adding a bulky fan unit on the back is particularly welcome.
Indeed, there's a great deal to like here. The body is relatively compact and feels very robust, while the control layout is superb. To my mind, there are a few suspect default control assignments and settings, but the camera is almost infinitely customisable, so they can be fixed by a trip into the menu. Once I'd got the S5II set up to my liking, I found it a likeable camera to work with. Panasonic makes it notably easy to change all your key settings while shooting, while giving unusually direct access to functions that often get buried in the menus, such as the intervalometer and high-res multi-shot modes.
You also get an excellent viewfinder and screen, extremely effective image stabilisation, and impressive continuous shooting. The movie capabilities are every bit as good as you'd expect from Panasonic, while the raw image quality is superb. But this really is a raw shooter's camera, as the in-camera processing is often so dull. And to me, that's a bigger problem than just the JPEG output, as it also affects everything you see in the viewfinder, and how raw files are previewed on your computer. Not only can it discourage you from processing a perfectly good raw file, but it might also even make you think twice about pressing the shutter button in the first place.
Aside from this, though, it's clear that the S5II is now a very serious alternative to the likes of the Canon EOS R6 Mark II, Nikon Z 6II, and Sony Alpha 7 IV, at a very keen price. It's a particularly impressive tool for hybrid users who value video capability as highly as stills. The L Mount has been in sore need of a camera with real mass-market appeal, and the Panasonic Lumix S5II goes a long way to hitting that spot.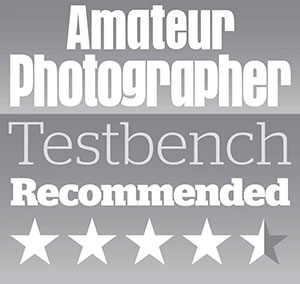 ---
Follow AP on Facebook, Twitter, Instagram, YouTube and TikTok.
---
Panasonic Lumix S5II: Full specifications