If you are looking to learn all about vlogging and the best camera types for vlogging and video, you're in the right place. In this complete guide to getting started with vlogging, we've collated all the information you'll need on cameras, accessories to get started shooting vlogs and video for Youtube. Using the experience of our review team, we've assembled an unbeatable list of the best camera types for all vloggers, as well as providing you with an unmissable guide to getting started.
Vlogging is a term with a broad definition, but generally it refers to the practice of posting short, self-shot videos online. These might be about documenting an activity, showing off a location, or explaining a point of view. A vlogger often talks directly to the camera throughout the video, and may also take it out and about, filming different places and subjects. While some vlogs are shot with a crew of multiple people, many are produced, shot and edited by people working entirely independently.
We'll guide you through everything you need to get started, plus pick up a few of our great accessory choices as well, to make sure you have everything you need.
How to choose the best cameras for vlogging:
Easy-to-reach controls: a large easily accessible record button is helpful, and some cameras are compatible with a grip that has a few controls.
Mic port: for the best audio quality use an external mic. If your camera has a mic port, usually a 3.5mm connection, you can record the audio directly onto the camera.
Vari-angle or 180° screen: to see yourself when talking to camera, a vari-angle screen, or one that can be flipped 180° so it's visible from in front of the camera, is ideal.
Reliable Autofocusing: eye detection is fairly new to video. Face detection is the next best alternative. The key is that the camera keeps the focus on you when you're talking to the camera.
Stabilisation: If you're going to handhold the camera it's helpful if it or the lens has stabilisation built-in to take out some of the shake and wobble.
Guide to the different types of cameras for vlogging
The compact camera is where most people start, but there are a range of options from compact action cameras, to compact cameras for vlogging, as well as mirrorless cameras that let you change lenses when needed. Here we'll go over the main options available:
Action cameras, such as the GoPro HERO range, which starts at just $299 / £299 for the GoPro Hero11 Black Mini. These are designed to withstand rough treatment, as well as being waterproof (although check each models specific abilities first).
Compact cameras, such as the Sony ZV-1, and ZV-1 Mark II, are easy to use compact cameras with features designed to make it easy for vloggers of all types to get up and running. There's also a more budget option available in the form of the Sony ZV-1F, and Canon V10.
Mirrorless cameras, such as the Nikon Z30, Sony ZV-E10, and Sony ZV-E1 have been specifically made for vloggers, with a screen that tilts forwards, as well as a wide range of compact and wide-angle lenses.
CINE cameras, such as the Blackmagic Pocket Cinema 4K, are for more advanced users who prioritise control and manual operation, making these most suited to experts, or more advanced videography.
For more options, including pros and cons of why we have chosen these cameras, have a look at our complete guide to the best cameras for vlogging and video.
---
Getting started with vlogging and video
The first step in creating a vlog is deciding what you want to vlog about and what your key messages are. You might, for example, want to create a vlog about a local beauty spot and explain aspects such as how to find it, where to park, the best time to visit and the best shooting locations. By making these decisions you can think through (and write down) the shots that you need to capture so that you'll be more organised when it comes to shooting.
Scripting your video
You also need to think about your script. Some people like to write a complete script while others prefer bullet points; however, when you're starting out, I'd encourage you to write down everything that you want to say because this will help you ensure that you record enough footage. It's also worth timing how long it takes you to read your script at a nice steady pace.
Getting the key shots
When you're thinking about creating a video there are usually a few key shots that pop into your head. These are your main clips that tell the story, and they will need to be supported by B-roll footage that help set the scene.
With our beauty spot video, a wide shot of the location would be part of the main footage, for instance, while close-ups of details such as leaves waving in the breeze, tumbling water in a stream and a squirrel gathering nuts make nice B-roll, helping the viewer to experience the location without actually visiting. You will be in a lot of the main footage, talking to the camera. Many vloggers do this with the camera handheld, often mounted on a mini-tripod, but if the camera is on a full-size tripod, then you can be a bit further away and more of the background will be visible.
A standard photographic tripod is fine to start with, but a fluid video head like the Manfrotto 500 (£172.95) comes in handy for making smooth tilt and pan movements. When you're in front of the camera, look into the lens. The screen is useful for checking that you've nailed the composition, you're standing in the right place and the camera has focused on you. However, once you start speaking, don't look at it.
Recording the audio
A shotgun mic fitted with a windshield that can be mounted in the camera's hotshoe or other convenient point is ideal for capturing ambient sounds when you're outside. Provided you're close, it can also be used to record your speech, but it's often best to use a lavalier or wireless clip mic connected to your camera.
The easiest way to get good footage of you speaking is to memorise short sections of your script and repeat them to your camera a bit at a time. You can use B-roll between the clips. Even if you plan to make the majority of the audio a voiceover, it's worth recording it on location as you'll capture the ambience of the place.
Editing and publishing your vlog
After you've downloaded all your files, watch through everything and make a note of the best footage and audio before importing the relevant clips into your video-editing software. There are lots of options for editing video but Adobe Premier Pro Elements makes a great starting point. Adobe Premiere and Apple's Final Cut Pro X (Mac only) are both excellent step-ups used by many professionals.
As a general rule, tighter (i.e. shorter) vlogs are better received than long videos with little action. There are alternatives, but YouTube is the go-to platform for vlogs. After you've created an account you can create a channel to host your videos. Then it's just a case of uploading your first video and following the steps to publish it. Once your channel is 30 days old and has at least 100 subscribers, you can set a custom URL. You need at least 1,000 subscribers to start making money from your channel.
Vlogging accessories
Manfrotto Pixi ($25 / £24)
This inexpensive mini tripod doubles as a comfortable grip to hold your camera at arm's length and it locks tight enough to hold quite large SLRs and mirrorless cameras. When you're not holding it, you can use the Pixi as a tripod and support your camera on a table or desk as you record your audio, looking into the lens.
X-Rite ColorChecker Passport Video ($120 / £124)
It might seem expensive but the ColorChecker Passport Video can save you a heap of pain, especially if you're shooting Log footage, as it enables you to set a consistent white balance whatever the lighting. Some video grading software such as DaVinci Resolve, Color Color Finale, 3D LUT Creator and CinemaGrade can even use a clip with the Passport in it to get colour spot-on.
PolarPro Peter McKinnon Variable ND Filter – 2-5 Stop ($249.99 / £249.99 for 67mm)
If you want to blur the background, you need to use a wide aperture. However, you can't push the shutter speed up in video like you can with stills so you need a good-quality neutral density filter – this one is first rate and doesn't introduce a colour cast or vignetting. A variable ND saves you having to swap filters throughout the day and allows subtle adjustments in exposure.
RØDE Videomic NTG ($203 / £239)
This shotgun mic has a built-in rechargeable battery that gives over 30 hours of life but only takes 2 hours to charge. It comes with a Rycote shock mount to mount it in your camera's hotshoe or other convenient point. It connects to the camera via a 3.5mm cable but it can also connect to a computer via USB-C, making it nice and versatile.
RØDE Wireless Go II ($249 / £249)
This inexpensive, easy to use and great-sounding wireless mic kit links to your camera via a 3.5mm connection in the receiver. You can use it with a lavalier mic if you like, but the transmitter has a mic built in and there's clip to attach it to your clothes. You can even connect the Videomic NTG to the transmitter to use it as a wireless boom mic.
Rotolight NEO 3 ($599 / £514 starter kit)
Sometimes you need extra light and the Rotolight NEO 3 is a great LED solution that runs on mains power but can also run on AA batteries. It has simple control over the brightness and colour temperature, and comes supplied with a small selection of gel filters and diffusers as well as a hotshoe adapter. It can be handheld or mounted on a stand or tripod.
---
Your guide: Angela Nicholson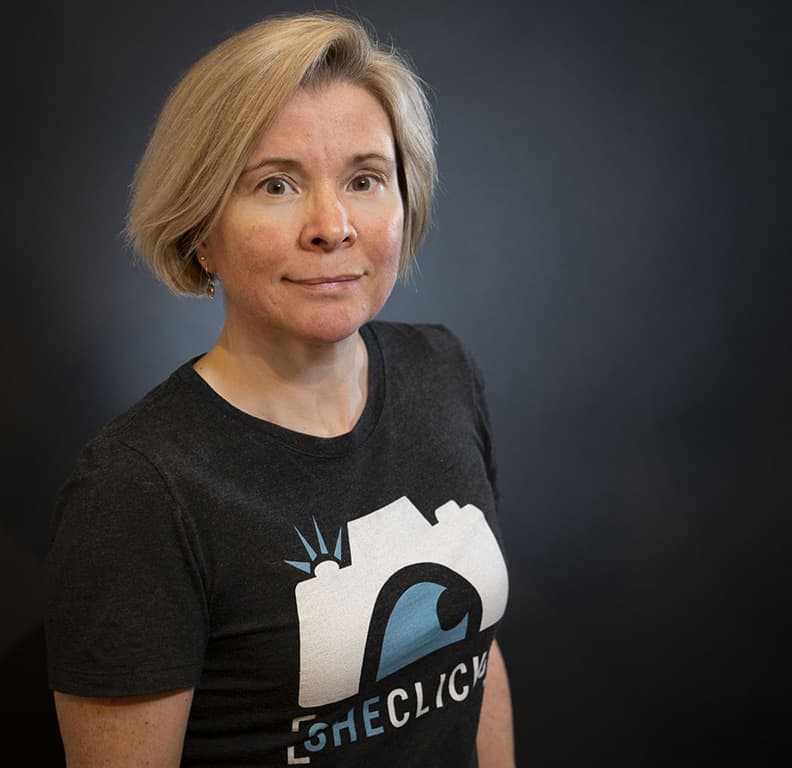 Photographer and journalist Angela Nicholson is our former Technical Editor and the founder of SheClicks, a community for female photographers. She's been testing camera gear since 2004 and is regularly behind and in front of the camera, shooting stills and video for a variety of platforms. 
---
Related articles:
---