Get Involved
Want to know how to get involved with us at Amateur Photographer? From social media features to having your work published in the magazine, here are the top ways:
How to get involved with Amateur Photographer Magazine
Social Media!
We are on Facebook, Twitter, Instagram, YouTube and TikTok
Follow us, tag us in your posts and stories, comment and share.
We regularly look at our tagged photos for re-sharing to our social media feeds.
---
AP Community features
We share call outs on our social media, giving our readers and online community the opportunity to feature in the magazine. Recent call outs have included: favourite portrait kit, buildings around the world to photograph, urban landscapes and favourite lenses.
How to enter:
Keep an eye on our socials! When we post a call out, reply to the post in the comments with your response and you will be contacted if selected.
---
Picture of the Week
Every week we select photos shared with us on social media to be featured in our Good to Share segment in the magazine. 3-4 photographers are selected to be published each week, with one lucky photographer being selected as our Picture of the Week.
The AP Picture of the Week winner will be shared across our social media, and currently wins an annual subscription to Skylum Luminar Neo, worth £99. Designed for photographers of all skill levels, Luminar Neo is an advanced but fun-to-use photo editor for Mac and PC, available also as a plug-in for Photoshop and Lightroom.
How to enter:
Share your photos on social media using the hashtag #appicoftheweek or email your best shot to us at ap.ed@kelsey.co.uk
Your photos can be taken on a digital camera, film camera or smartphone. All genres are accepted.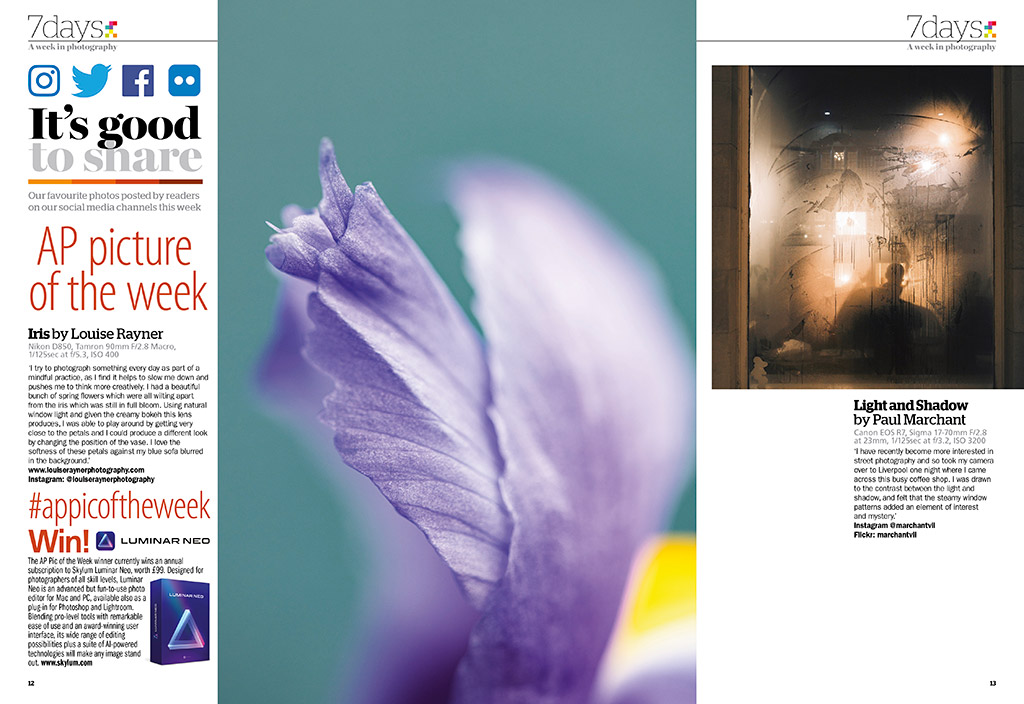 ---
Smartphone Picture of the Week
Every week we select a photograph taken on a phone to be featured on our website and social media as AP Smartphone Picture of the Week.
How to enter:
Share your phone photos on social media using the hashtag #apsmartphonepicoftheweek or email your best shot to us at ap.ed@kelsey.co.uk
---
Reader Portfolio
Our 2-page Reader Portfolio segment of the magazine spotlights readers' excellent images and how they captured them.
Reader Portfolio winners receive a one-year subscription to a Gold Portfolio Series website worth £300. UK domain name included. Kindly provided by Amazing Internet.
How to enter:
Send 4-6 low resolution images and some text about yourself to ap.ed@kelsey.co.uk – if successful you will be emailed. All photographers can enter – whether you shoot with a digital, smartphone or film camera!
Guidance for your portfolio:
We recommend sticking to one genre, and not mixing colour and black & white images.
Consider how you use colour, light and composition within your photographs.
Portfolios with an interesting story or interlinking theme throughout tend to do well.
Need some inspiration? Tracy Calder shares the story behind her Plant Scars portfolio.
---
Club Profile
Are you a member of a photographic society, group or camera club? Your club could feature in the magazine! We regularly run "Club Profile" features, sharing information about your clubs and member images.
How to enter:
A club representative should email ap.ed@kelsey.co.uk
---
Article pitches
Drop us an email at ap.ed@kelsey.co.uk if you have any ideas for articles! We recommend sending 100-200 words about your idea, along with some low resolution images. Include "Article idea" or "Article pitch" in the subject line.
---
Creator of the Year
If you are a video creator making photography based content, we want to see your short form content and Youtube videos. Submit yours for the chance to win £2000 to spend on Fujifilm kit and be named Creator of the Year at the 2024 AP Awards. Full entry requirements and competition information can be found here.
To submit your video, fill out our entry form with a link to view or download your video, along with your name, a suggested title and caption, and social media/website links. Please do not use WeTransfer. You may submit more than one video, and submit a combination of both Youtube and short-form content. Entry is free and open to creators globally.
---
Emerging Talent Award
A photography portfolio competition for photographers aged 30 and under, we are offering photographers the chance to win £4,000 to spend on Canon kit, be published in AP Magazine and attend our prestigious AP Awards to receive the Emerging Talent Award.
All you have to do is create a portfolio, of new or existing work, and submit it here.
See full entry requirements and competition information here.
---
Amateur Photographer of the Year
(2023 competition now closed. 2024 competition information coming soon.)
Amateur Photographer of the Year (APOY) is the UK's most prestigious photography competition for amateur photographers. Hosted on Photocrowd and sponsored by MPB, the competition has 10 rounds, each with a different theme. The themes for this year's competition are: Black & White, Travel, Macro, Landscapes, Portraits, Architecture, Street, Wildlife, Action and Low Light.
We run a Young Photographer of the Year category alongside our main APOY competition. This is open to those aged 13-21, entry for this category is FREE and all rounds are the same as for the main competition.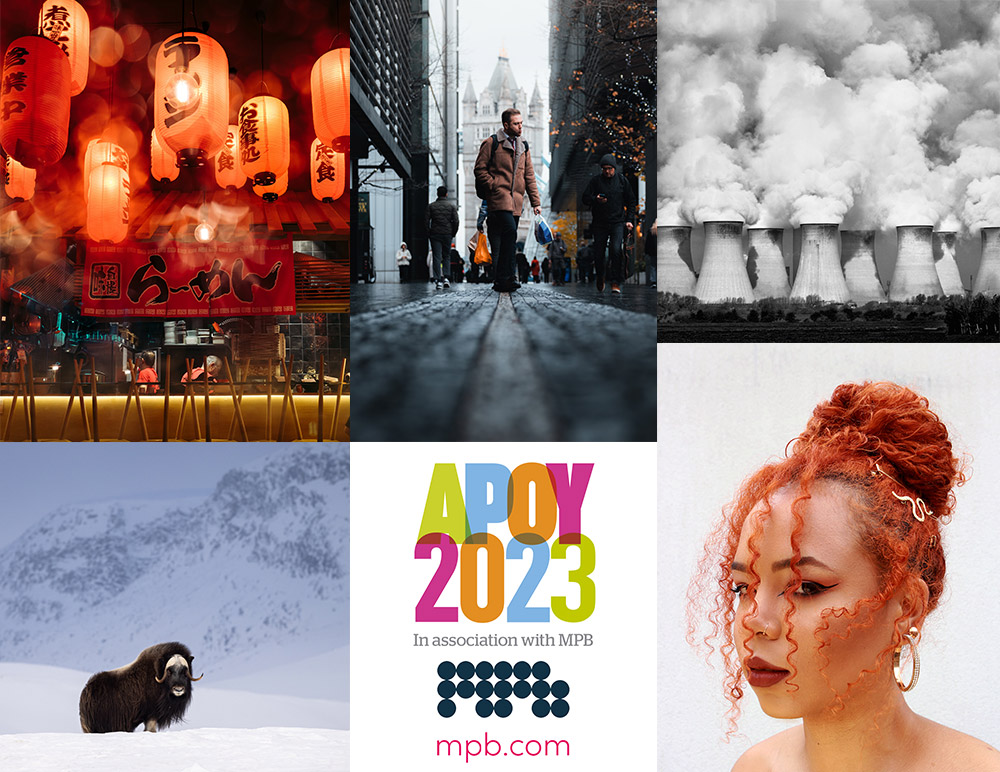 ---