Sony's flagship model, the Sony Alpha A1, boasts a spec that photographers could once only dream of; making it one of the best Sony cameras we've ever seen. It delivers both resolution and speed in abundance – having one of these at the expense of the other seemingly a thing of the past.
Its pixel count of 50.1MP full-frame sensor is surpassed in its price bracket only by Sony's own 61MP Alpha 7R IV and Fujifilm's 102MP medium-format GFX100S. Yet this is combined with the ability to shoot at a startling 30 frames per second. The few other cameras that can match this all do so at considerably lower resolutions. That the Alpha 1 can shoot at 50MP and 30fps while adjusting focus and exposure between frames is unprecedented. Oh, and it records 8K video, too.
In the the past decade, technological advancements in the camera world have been largely driven by Sony: at least in image sensors and electronics. When the firm set its sights on competing head-on with the established duopoly of Canon and Nikon, it pinned its success on relentless innovation. It has been true to this plan.
Much has happened since the Alpha 1 came along in January 2021. Sony itself has launched the A7R V: a camera with more resolution than the A1; a dedicated AI processor; and AI autofocus system that not even the Alpha 1 has. Then there's the Nikon Z9, which rivals the Alpha 1's resolution, burst speed and 8K video capabilities. The Canon EOS R3 may not match the Alpha 1's resolution but matches its credentials as a high-speed sports shooter, as does the much cheaper Canon EOS R6 Mark II. And, incredibly, you no longer need full frame to get high resolution and 8K video, as the Fujifilm X-H2 ably demonstrates.
The Alpha 1 was well clear of the pack when it was first launched, but faces competition from some newer and highly capable rivals, all of which have one thing in common. They cost less – often a lot less – than the Alpha 1.
The only other camera that really comes close is the Canon EOS R5. This blew us away with its ability to shoot 45MP images at 20fps with continuous AF. It is also the first mirrorless camera capable of 8K video. Sony's previous speed king, the Alpha 9 II, achieves 20fps at 24MP. Unsurprisingly, the Alpha 1 is considerably more expensive than both, but comes with a lot of other goodies too. The question is, does it all work?
Sony Alpha 1: Features
Sony has built the Alpha 1 around an all-new Exmor RS stacked CMOS sensor, in which three chips are effectively stacked together. The light-sensitive photodiodes are connected first to a memory layer, with a processing layer underneath. In principle, this maximises light capturing efficiency and enables rapid pixel readout while keeping electronic read noise to a minimum. As a result, the sensor promises an impressive 15 stops of dynamic range, while providing a standard sensitivity range up to ISO 32,000 that is expandable to ISO 102,400.
Sony claim that this sensor design also solves problems usually associated with electronic shutters. It should practically eliminate image distortion from rolling shutter artefacts, provide flicker-free shooting under artificial light and, for the first time, allow flash to be combined with silent shooting. Rolling shutter continues to be problematic for many lesser mirrorless models. Here, the mechanical shutter has also been redesigned, enabling flash sync at 1/400sec, or 1/500sec in the camera's 21MP APS-C crop mode. Dual Bionz XR processors are employed to handle the vast data throughput required for 8K video recording or high-speed continuous shooting.
Autofocus is driven by on-sensor phase detection pixels, with no fewer than 759 manually-selectable focus points available that cover 92% of the frame area. Sony says focus tracking is improved, and it's possible to use apertures as small as f/22 with continuous shooting. That could come in handy when using slow shutter speeds for panning. With the Alpha 1, Sony also expanded its class-leading real-time eye AF algorithm to recognise birds, as well as humans and other animals.
Files are recorded to dual card slots which, as on the video-specialist Alpha 7S III, can now each accept either UHS-II SD cards, or the smaller CFexpress A media. You can choose to back up files to both cards simultaneously, use them sequentially, or segregate different file types to each. This has to be set up manually, though; out of the box, the camera will essentially ignore any card you insert in slot 2, even if slot 1 runs out of space.
As with its other full-frame models, Sony included 5-axis in-body image stabilisation, promising up to 5.5 stops of shake reduction. When an optically-stabilised lens is used, it handles compensation for yaw and tilt, with the camera correcting roll movements along with vertical or horizontal shift. However, the Sony A7R V now boasts up to 8 stops of shake compensation; so the Alpha 1 has fallen somewhat behind.
The IS unit also enables two different pixel-shift multi-shot modes: the first takes four shots to provide full-colour sampling at each pixel location, while the second takes 16, giving a massive 200MP final output. The catch is that the camera only records a set of raw files, which have to be pieced together on a computer using the firm's Imaging Edge desktop software before you see the finished output.
Sony has shaken up how files can be recorded, and finally provided the option of saving raw files using lossless data compression. This strikes the middle ground between the previous options of huge uncompressed raw, or lossy compression that can restrict post-processing flexibility.
It's also possible to use HEIF files rather than JPEGs for finished output, which promises higher quality and greater post-processing flexibility at the expense of reduced compatibility. At long last, you can now crop images in camera before sharing them, but incredibly, there's still no in-camera raw processing.
Sony has included the same Creative Looks that it debuted on the Alpha 7S III, rather than the older Creative Styles. These various colour modes are each denoted by two-letter codes instead of actual words, and while some are easy enough to work out, others are pretty baffling, such as IN, FL and SH. Sony provides brief descriptions of each, but if you can work out what 'an image with bright, transparent, soft and vivid mood' is supposed to mean, you're doing better than me. Thankfully their effects are previewed in the viewfinder.
Turning our attention to video, the specifications are just as impressive as for stills. 8K footage can be recorded internally at 30fps with a bit-rate of up to 400Mbps, while 4K is available at an impressive 120fps. Files can be recorded in 10-bit 4:2:2 colour, with S-Cinetone and S-log3 modes available to facilitate post-production. It's also possible to output 16-bit raw footage to an external recorder.
Sony has built a heat management system into the camera body, much like that used by the A7S III, to enable recording times of 30 minutes or more. A full-size HDMI socket is built in, along with 3.5mm stereo headphone and microphone ports, while the hot shoe includes a digital audio interface for use with certain Sony mics.
The firm has also provided a host of pro-spec connectivity options. The built-in Wi-Fi employs dual antennae to double its speed and is joined by superspeed USB-C and RJ45 wired LAN ports. Of course, you still get the usual ability to copy images to your smartphone and control the camera remotely via Wi-Fi, using the firm's free Imaging Edge Mobile app. Photos can be geotagged using location data logged by your smartphone, too.
Sony Alpha A1: Focal points
With the Alpha 1, Sony has produced a powerhouse of a camera that can do almost anything.
Power: Sony's familiar NP-FZ100 Li-ion battery promises 430 shots per charge with the EVF, or 530 using the LCD
Connectors: The left side of the body hosts ethernet, PC flash sync, headphone, microphone, HDMI, USB-C and micro USB ports. The latter accepts an electronic cable release, while USB-C can be used to power the camera or charge the battery.
Vertical grip: The Alpha 1 accepts the same VG-C4EM grip as the A7R IV, A7S III and A9 II, which holds two batteries for double the stamina and provides a duplicate set of controls for portrait-format shooting.
Card slots: Dual card slots can each accept either UHS-II SD or CFexpress A media. You can back up files to both cards, use them sequentially, or record different file types to each.
Touchscreen: Like the A7S III, the Alpha 1 now has a fully touch-sensitive interface, which greatly speeds up changing secondary shooting settings.
White balance: A new light-source sensor on the front of the body promises more accurate auto white balance
E-mount: This is by far the best supported full-frame mirrorless mount, with more than 90 optics available from Sony and third-party lens makers.
Sony A1: Build and Handling
The Alpha 1 is similar in design and build to Sony's other SLR-shaped full-frame mirrorless cameras, and best seen as a cross between the A9 II and A7S III. The firm has progressively refined this design over many iterations, resulting in a robust-feeling camera body with a huge array of well-placed controls. The large grip gives provides plenty of space to wrap your fingers around, but its rather slab-sided profile means it's not as comfortable in the hand as its rivals. Even so, it felt secure enough to carry the camera one-handed with the 100-400mm GM lens attached.
Unlike Canon and Nikon, Sony does not use a larger body with integrated grip for its flagship camera. This can be an advantage for battery life, handling larger lenses and vertical shooting. With the Alpha 1 you'll need to buy an add-on grip to get those features.
As for build quality, the front, top and back covers are made from magnesium alloy, and all of the controls and moving parts are sealed against dust and moisture ingress. The card door gains the same secondary sliding lock as on the A7S III, and the various chunky rubber port covers on the left-hand side clip shut more positively compared to previous models, too.
Sony has covered the body in buttons and dials, to the extent that barely any of the surface remains unused. There are no fewer than four dials for changing exposure settings, including a dedicated exposure-compensation control with a toggle lock in its centre. The dials are a little on the small side but all click positively as they're turned.
A large, well-placed joystick with a textured surface is used for moving the focus point, while AF-ON and exposure lock buttons are positioned nearby within easy reach of your thumb. Various other user-configurable buttons are dotted around the body, including two on the top plate conveniently positioned behind the shutter button.  On the top left you'll find additional dials for selecting the focus mode and drive speed.
Other settings can be accessed using the Fn button, which calls up a user-configurable onscreen menu that, finally, is touch-sensitive – enabling quicker, more intuitive operation. The Alpha 1 also benefits from a completely redesigned, touch-sensitive menu system that we first saw on the A7S III. This is a real improvement over previous models but demands much re-learning for users.
It's possible to configure multiple custom memories for different types of subjects, which can be assigned to positions on the mode dial marked 1, 2 and 3 for quick access. You can also save shooting setups for recall via a custom button. This can be particularly handy for switching quickly between scenarios that benefit from very different camera setups, such as landscapes and wildlife. Important to remember is that the focus and drive mode dials will still need to be set manually.
On the whole, the A1 provides a really well worked-out user interface with quick access to most shooting settings. However, the design isn't entirely without its flaws. The focus-, drive- and exposure-mode dials all have locking buttons which need to be pressed in before they can be turned, which work fine in most conditions but are very difficult to use with winter gloves, as I discovered on a couple of freezing cold days. As usual from Sony, there's also not a lot of clearance between the handgrip and the lens mount, which for some users can result in rapped knuckles when using larger lenses.
Sony Alpha 1: Viewfinder and screen
One area where the A1 really does excel is its viewfinder. Sony has used the same astonishing 9.44m-dot EVF as it debuted on the A7S III, which boasts a huge 0.9x magnification – considerably larger than any full-frame DSLR – along with blackout-free continuous shooting. Its standard refresh rate of 60fps can be switched up to 120fps for tracking moving subjects, although with a visible loss in display quality, or even to 240fps at a reduced magnification of around 0.7x.
As usual, colour and exposure are previewed live in the viewfinder. Sony also sets the lens to the taking aperture by default, providing full-time depth-of-field preview. It's possible to overlay gridlines in a choice of patterns, along with a live histogram and dual-axis electronic level (but annoyingly, not at the same time). Overall, this represents the best viewing experience you'll find on any camera.
Given the excellence of the viewfinder, the screen comes as a disappointment. At 3in and 1.44m dots, it has smaller and lower resolution than those on other high-end mirrorless models. It's also of the tilt-only type, so while it has the advantage of being quick to use for low- or high-angle shooting in landscape format, it becomes useless if you ever have the temerity to rotate the camera to the portrait orientation. This is a disappointing cost-saving in such an expensive camera, especially compared to the superior designs used by Fujifilm and Panasonic. Indeed, Sony has much better vari-angle displays on the more recent Alpha 7 IV and Alpha 7R V models.
Sony Alpha A1: Autofocus
Sony has recently been at the forefront of advancing autofocus technology through the use of AI-based subject recognition. So it's no great surprise to find that the Alpha 1 sports an incredibly sophisticated AF system that – aside from the odd set-up gripe – works astonishingly well, to the extent that using it to shoot rapidly-moving subjects is so easy that it feels like cheating.
The camera offers 759 AF points arranged across all but the extreme edges of the frame. Usefully, when you switch to APS-C crop mode it retains the same number of points, to maintain the same degree of precision. The camera is capable of processing 120 focus calculations per second, which means that even when shooting at 30fps, it's still potentially adjusting focus three times between each frame. However, it's important to understand that only Sony lenses support full-speed shooting; third-party optics will limit the rate due to AF and aperture operation restrictions.
You can specify the focus area manually, using three different-sized points, or select zones covering a broad area where the subject should appear. Alternatively, you can engage Sony's real-time subject tracking, or allow the camera to decide the focus area itself. All of these options have their uses in different situations.
On most cameras I wouldn't normally use auto AF-area selection, but on the Alpha 1 it works like a dream. For example, I found it remarkably effective for photographing birds in flight using the 100-400mm GM telezoom. It will instantly identify and focus on the subject closest to the camera, even against a messy, cluttered background; then lock onto it unerringly and track it no matter how erratically it moves. This applies just as much to small, fast birds like gulls and pigeons as it does to larger, more photogenic ones like heron.
Likewise subject detection and tracking works astonishingly well, with face and eye detection being particularly useful when you want to focus specifically on people. In the absence of any organised sports, I tested it with sledgers enjoying the local slopes after a rare London snowfall. Shooting in full resolution at 30fps, the camera nailed focus on every shot. Admittedly it's not Formula One, but this is still genuinely impressive performance.
While the AF system may be remarkable, setting it up has its irritations. For example, subject tracking can only be engaged when the focus dial is set to AF-C, at which point it's presented as a Focus Area mode. But then you're given the option of combining it with any of the other Focus Area modes. It would work more logically as a setting on the focus mode dial.
The camera now supports eye AF for birds as well as humans or animals, but you have to select manually between the three options from the menu. This is sure to irritate wildlife photographers who are equally interested in mammalian and avian subjects.  Canon's system on the EOS R5 works better in this respect, as it simply gets on with recognising whatever's in front of the lens. It's also hit-and-miss with its categorisation; for example I found it doesn't recognise squirrels in Animal mode, but tracks their eyes quite happily when set for birds.
It's also worth noting that the Alpha 1's AF system is, on paper at least, behind that of the newer Sony A7R V. With progress in technology, the Alpha 1 no longer enjoys the clean-sweep advantage it once had.
Sony A1: Performance
In almost every aspect of its operation, the Alpha 1 behaves almost flawlessly. But then again, we'd be disappointed with a $6500 / £5879 camera that didn't. It fires up almost instantly at a flick of the conveniently-placed power switch, and then reacts instantly to inputs from both the touchscreen and the physical controls. The sense of extreme refinement it provides is reinforced by a wonderfully quiet and unobtrusive mechanical shutter, which comes as a welcome contrast to the explosive clacks of older Sony models.
It's only in real-world use that you start to comprehend just how much of a speed demon the Alpha 1 is. I found it could consistently capture at least 140 50MP raw + JPEG frames in a 30fps burst, and then record them all to card in a little over 30 seconds. It barely restricts any aspects of its operation while it's doing so, either, although understandably you can't initiate video recording while it's still writing. One minor caveat is that the only raw format you can use at full speed is the lossy compressed option.
Some readers may wonder at the need to shoot like this, but for professionals who need to capture the perfect shot in sharp focus with leeway for cropping, it will be a revelation. The Alpha 1 can also be seen as two cameras in one, combining a 50MP high-res full-framer with a 21MP, 30fps APS-C sports shooter.  Of course storage quickly becomes a real problem, as the Alpha 1 will chew through vast amounts of card space in no time at all (uncompressed raws file are over 100MB a shot, while compressed raws tend to be around 60MB). During the course of this review I shot over 7000 files, representing 200GB of data.
To make things more manageable, I took to recording JPEG-only for much of my high-speed testing. Thankfully the Alpha 1 generally delivers pretty decent results directly out of the camera, with few of the odd colour tints that could afflict older Sony models. Its metering system generally errs towards underexposure, which protects highlight detail but often left me brightening images afterwards.
Sony's standard colour rendition is distinctly on the neutral side, and while this is well suited to portraits, it often benefits from a boost in warmth and saturation for landscape and wildlife photography. One option is to use the VV Creative Look (which presumably stands for vivid), but it's a touch over-the-top for my tastes.
Perhaps the one area where the Alpha 1 isn't clearly class-leading comes with regard to its in-body image stabilisation. For example, I found that using the Zeiss Batis 40mm F2, I was able to shoot hand-held at shutter speeds as slow as 1/4sec and get sharp results, which I'd count as about five stops of stabilisation. While this is hugely useful for tripod-free low-light shooting, I found Nikon's IBIS to support even slower shutter speeds on the Nikon Z7.
• Shooting after dark? See How to photograph the night sky
Pixel-shift multi-shot mode is capable of delivering phenomenal results in its four-shot incarnation, although as tends to be the case, it's fundamentally intolerant of any camera or subject motion. Sony doesn't offer a motion suppression option, which means you get stuck with ugly checkerboard artefacts in any areas of subject movement. So while it's great for product or still life work, landscape photographers will have to make do with the standard 50MP output instead. In my tests the 16-shot mode looked like a step too far, being prone to grid-like artefacts even in a controlled studio setting.
One small operational irritation does rear its head in playback, where there's no quick shortcut for switching between the two card slots. Instead, you have to dive into the playback menu. The camera doesn't even have the wit to auto-switch when there's only one card installed, so if it's in the wrong place you'll meet with a sullen error message. This is handled much better by other brands.
Given the Alpha 1's ability to record 8K video, and the limitations on recording times suffered by Canon's EOS R5 due to overheating, I was keen to discover how well Sony's heat dissipation system works in comparison. In my indoor tests, with the camera set to record 8K at 25 fps and 400Mbps, the Alpha 1 displayed a temperature warning after about 27minutes, and then shut down after 31min recording. Not only is this longer than the EOS R5 can manage, the camera recovers much more quickly too, and was perfectly happy to go again after a few minutes cooling. Setting the Auto Power OFF Temp menu option to High extended recording time further, to over 40 minutes. On this basis, it looks like it should be a rather more practical choice for videographers. Of course, the Alpha 1 and EOS R5 are no longer alone in shooting 8K video, as the newer Nikon Z9 and far cheaper Fujifilm X-H2 can do this too.
Sony Alpha 1: ISO and Noise
For my samples, I assessed the image quality using Sony Imaging Edge software. It's clear that the new 50MP sensor follows on from the firm's other recent designs in delivering superb output. At low ISOs it combines exceptional levels of detail with impressive dynamic range, while its high-ISO noise control is also praiseworthy. You need to stick to ISO 400 or lower to see the full benefit of its remarkable resolution, with the finest detail starting to blur away at once the sensitivity is raised higher.
Go beyond ISO 3200 and shadow details starts to get crushed and disappear, but even so, I'd be happy using the full standard range up to ISO 32,000 as a matter of course. The extended ISO 51,200 and 102,400 settings aren't great when examined closely onscreen, but still deliver perfectly recognisable images when needed.
The 100% crops from out standard test scene give an idea of how the sensor performs as the sensitivity is raised. Click on any crop to see the corresponding full-size image.
Sony A1: Verdict
With the Alpha 1, Sony rewrote the rule book for what we can expect a camera to do. It offers higher resolution than almost anything else, combined with astonishing shooting speeds. This is backed up by an extraordinary autofocus system that can track moving subjects with unerring accuracy. For photographers who can afford its $6500 / £5879 price tag, it'll do almost anything they ask. Fitted with the FE 24-70mm F2.8 GM, it's a brilliant high-resolution landscape and studio camera, but it really comes alive with the FE 100-400mm F4.5-5.6 GM OSS, forming perhaps the ultimate high-speed sports and action set-up.
We often talk about cameras being impressive all-rounders, but this tends to be in the context of 24MP models that are capable of shooting at 10fps. This is arguably all that many photographers are likely to need, so it's reasonable to question who will benefit from the ability to shoot 50MP images at 30fps. The obvious answer is professionals shooting elite sports.
In many respects, it's barely been possible to scratch the surface of what the Alpha 1 can do during the course of this review, conducted during a couple of weeks of a winter lockdown. But I can say that its industry-leading technology really does seem to work as advertised. For a longer view, read our Sony A1 long-term review.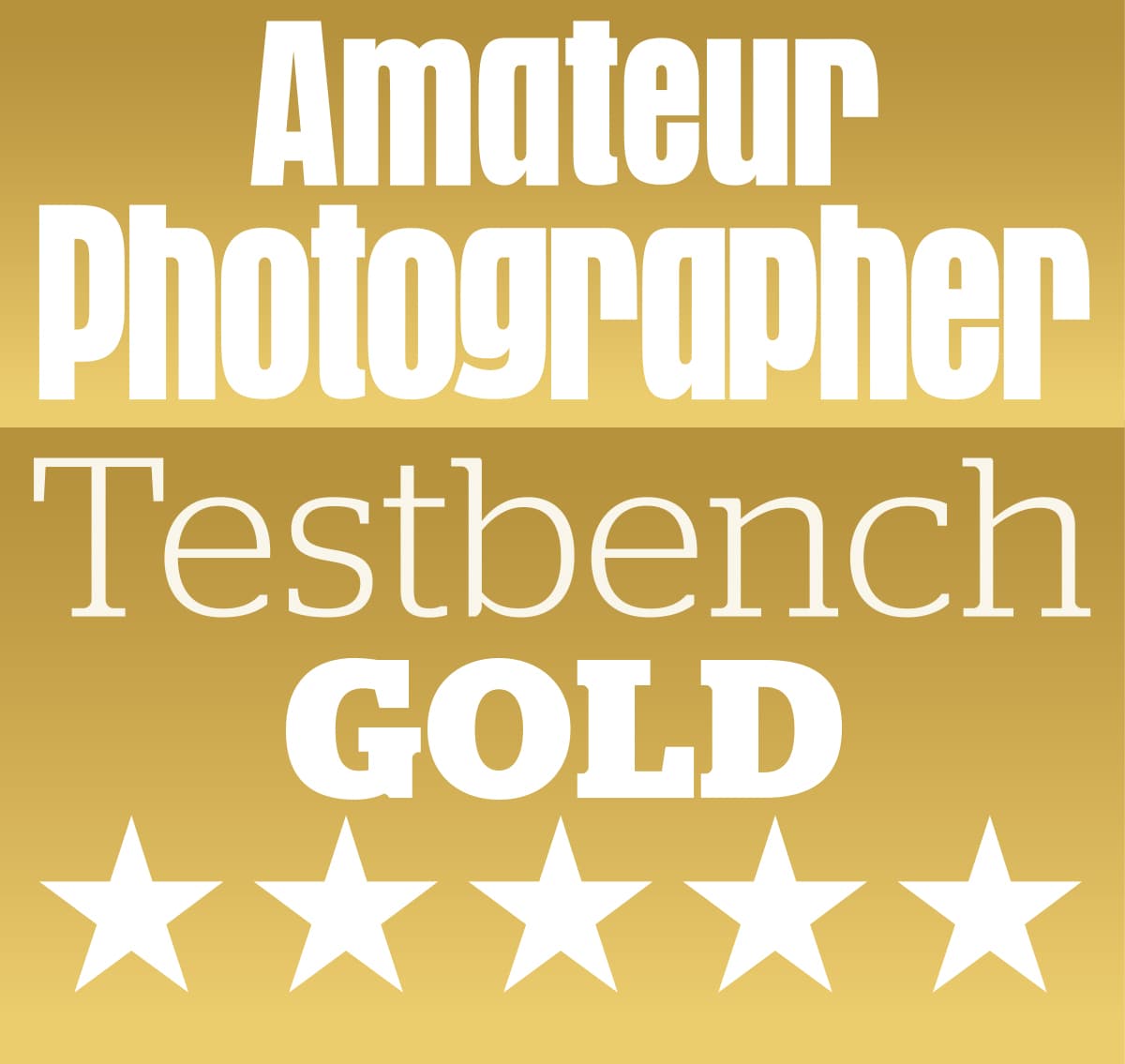 Find more great full-frame cameras in our guide to the best full-frame mirrorless cameras.
Follow AP on Facebook, Twitter, Instagram, and YouTube. 
Sony Alpha A1: Full Specifications