It's fair to say that the new Canon PowerShot V10 is quite unlike any other camera we've seen, and not just from Canon, but any other maker. Unlike all the previous models in the firm's PowerShot range of compact cameras, it's not designed for capturing still photographs. Instead this is a vlogging camera, which Canon says is designed to be an easy-to-use, all-in-one solution to videoing yourself, and uploading or live streaming to social media. As such, it's direct competitor to the Sony ZV-1F, but with a very different physical design.
The key point to understand about the PowerShot V10 is that it's designed almost entirely for video – and in particular, videoing yourself. It's also capable of shooting 20MP still images, but that's almost beside the point. Currently, almost all the best cameras for vlogging look much as the same as the best cameras for photography, but are just used with the lens facing the opposite direction. Clearly, Canon has looked at all those people awkwardly pointing a stills camera design back towards themselves, and decided it's time for a rethink of the camera's shape and layout.
As a result, the V10 is designed so it's easy to operate one-handed, with a shape that makes it far more secure to hold. It can be used in either hand, with its prominent central record button falling nicely under your thumb, either left or right. It also has a flip-up screen and built-in folding stand, which allows the camera to be set down on a table at almost any angle. As a result, you don't necessarily need to carry a tripod or grip.
Crucially, the camera folds down neatly into a reasonably compact package, meaning it won't take up much space in bag, and will indeed slip into larger pockets. Packed down with the stand and screen folded, it's not dissimilar in size to a conventional compact camera, and it weighs just 211g. This design does results in certain compromises – the screen is very small, and there are barely any physical controls – but that might not be a problem for the target audience.
So with that out of the way, let's delve deeper at the Canon PowerShot V10's features and design, and whether it appears to make sense for its target market.
Canon PowerShot V10: Features
Let's take a closer look at the camera's features. It's based around a 20MP 1-inch type sensor, which is paired with a 19mm equivalent f/2.8 ultra-wide lens. Full HD recording is available at up to 60 frames per second and with sensitivities up to ISO 6400, while 4K offers up to 30fps, with a maximum of ISO 3200. Canon says it can record for up to an hour in a single take. Digital image stabilisation is available for hand-held shooting, but there's no lens-based optical stabilisation. Autofocus is provided by contrast detection alone – there's no phase detection onboard. But with this lens, that may not matter much.
Audio is recorded via stereo microphones on the top plate, which naturally, Canon claims will deliver considerably higher quality sound compared to using a smartphone. There's also a standard 3.5mm stereo input socket on the side, so you could plug in a wireless lapel mic if you wished. The mics are omni-directional and have an automatic electronic wind filter function. In the UK, the camera will come in as an 'Advanced Vlogging Kit' that allows the attachment of small windshields to each mic, via stick-on magnetic adapter rings. But this will inevitably obstruct the screen.
Power is provided by a built-in rechargeable battery, while files are recorded to a microSD card. There's a micro HDMI socket for video output, and USB-C port for connecting the camera to a computer, charging the battery, or powering the camera directly. You'll need a USB-C PD supply for the latter, but Canon says you can use practically any USB power source for charging.
The camera can also be used as a webcam when connected to a computer by USB-C, without any need to install additional software, and this worked perfectly once we'd set the USB connection mode to the "Video calls / streaming" setting. This supports Full HD video resolution at 30fps.
Wi-Fi and Bluetooth are built in for wireless smartphone connectivity via the Canon Camera Connect app. This allows you to control the camera remotely from your phone, and then copy your video across for sharing on social media.
In addition, the PowerShot V10 can be used for live streaming when connected to your smartphone over Wi-Fi, in Full HD at 30fps and a choice of 6 Mbps for higher quality, or 3.5 Mbps when you have more limited connectivity, via the Canon Camera Connect app. However, you can't record to card at the same time.
Canon PowerShot V10: Operation and controls
Where conventional cameras tend to be designed so you can easily change exposure parameters on a shot-by-shot basis, Canon has recognised that vlogging brings a very different approach. Instead, once the camera is initially set up and recording started, chances are it'll be left alone for a while. So there are no dials and just minimal buttons on the back, with most aspects of the camera's operation controlled through a suitably tweaked version of Canon's familiar onscreen Quick Control interface.
Given the small 2inch 460K touchscreen, displays are necessarily simple and uncluttered. Tapping the Q button on the lower right gives access to the main settings, while tapping the camera button top right switches between shooting video and still images. There are physical button for playing back your clips, or diving deeper into camera settings via the menus. As the buttons on the back are recessed, you're less likely to press them accidentally when holding the camera facing towards you.
Once you get into changing settings via the Q menu, the onscreen touch buttons do sometimes end up small and cramped, for instance for selecting video resolution and quality. Thankfully Canon's touch interface is, as always, precise and responsive, so I didn't find myself activating the wrong options. Others may find it all a bit too fiddly, though.
Ultimately, it's best to think of the Canon PowerShot V10 as a point-and-shoot vlogging camera that aims to be as simple as possible to use.
Video performance
Video options are relatively straightforward, with Auto, Smooth skin, Movie IS, and Manual Exposure modes. These are almost entirely self-explanatory, with Auto being the automatic mode, Smooth skin offering skin smoothing options, Movie IS being setup with digital image stabilisation (DIS) set to enhanced, and manual exposure being, you guessed it, for manual settings. The manual mode lets you adjust the shutter speed, aperture, and ISO speed.
The options available vary depending on which mode you're in, but you can also add colour filters, digital zoom, and adjust the colour tone. There are no high-speed video options available, which will disappoint some people.
The lack of optical image stabilisation is noticeable, particularly if walking with the camera. The enhanced digital image stabilisation (DIS) gives the most stable footage, but even this is not enough if you are walking. It's likely that 'your mileage may vary' depending on how stable you can hold the camera, or whether you're using a grip, or gimbal setup.
If you're using the camera on a tripod, or using the provided stand, then this is much less important. For example if you simply wanted to use the camera at home for streaming or as a webcam, or were going to record video from a fixed location then stabilisation performance becomes almost entirely irrelevant.
Audio quality from the built-in stereo microphones is good, with a digital wind filter giving some protection from wind noise. The 'Canon PowerShot V10 Advanced Vlogging Kit' gives you, in additional to the usual box contents, a camera cage, a lens cap, a black textile case, and two mini windshields, which will help keep audio free from wind noise.
When recording 4K video, the camera will warn you that the recording time may be limited if the camera overheats. When testing this, recording 4K video at 25fps, indoors, in a relatively low temperature room (<20C), we were able to record 22 minutes before the camera shutdown due to overheating. If you're planning on recording longer than this, and live in a warmer location, then this could be an issue to be aware of.
To switch between NTSC (60/24fps) and PAL (50/25fps) frame rates you have to go to the custom settings menu and switch between NTSC and PAL video systems. Why you can't just select the different frame rates within the video settings menu, we'll never know.
The Ultimate Vlogging Camera?
---
Using the Canon Powershot V10 for stills photography
Whilst you can use the Canon V10 for stills photography, it's not really a good idea. If you do there's no two-step shutter button, so you'll have to use the touchscreen if you want to pre-focus to set the focus area. This means you may have to take a few shots, especially when shooting close-up objects, to make sure you get the right thing in focus.
Results can look good, with Canon's usual colour reproduction, which is very pleasing. Low-light performance is a lacking, with a noisy image produced, and low levels of detail when the ISO speed went up to ISO 3200.
The shooting mode is entirely automatic, and the camera will automatically detect the scene. There are very few options available, and you can setup a self-timer, but beyond this there is only the image size and aspect ratio to change.
---
Canon PowerShot V10 Verdict
While Canon hasn't made a new PowerShot compact camera for enthusiast photographers since the G5 X Mark II and G7 X Mark III in 2019, it's dabbled with other less conventional concepts, in a bid to find new markets. The V10 vlogging camera follows on from the somewhat eccentric PowerShot Zoom 'digital monocular' and the PowerShot PX 'automonous camera', neither of which seems to have set the world on fire. But I think the new model has a rather better chance of finding an audience, not least because there's a clearly established market for other vlogging cameras, particularly the Sony ZV-1.
Where the V10 stands apart lies in its ease of use. Take the camera out of your bag, fold out the screen and the stand, and you can put it down on a table and start recording there and then. I also found it a more practical shape for using one-handed than a conventional camera design. So there are real potential selling points here, even over a very well established rival, particularly as the V10 is cheaper than the alternatives, such as the Sony ZV-1F.
As with any novel design, there are some drawbacks too. The screen is very small, to the extent that I really wouldn't want to use it for composing still images; however, I found it fine for framing videos before starting recording. The add-on microphone windshields are a slightly clunky fix to a problem the initial design ignored, and which Sony addressed much more elegantly. As a result, the V10 is probably better suited to indoor shooting, but then again, that's what a lot of vloggers do.
Overall, though, I think the Canon PowerShot V10 is a bold and unusual design that has a real chance of making inroads into its target market. Only time will tell how that pans out in practice, but it's always good to see manufacturers trying something different.
If you like the design and styling of the Canon Powershot V10, then this could be an interesting video camera for you, but there are a number of limitations that could make it a difficult choice, depending on your needs.
For recording video out and about, the lack of optical image stabilisation could be a massive drawback, with most smartphones and cameras offering optical image stabilisation (and digital IS combined), which is massively better than just digital image stabilisation on it's own.
If shooting in conditions where HDR video is needed, the lack of HDR video support will mean that most smartphones will produce better video results, and these also have the benefit of significantly larger screens.
For those looking to setup a budget priced studio camera, or perhaps record live music, the built-in stand, compact size, and relatively low price of the Canon Powershot V10 mean this a camera that could be a good choice, however, if you want to use it for 4K video recording, then overheating can massively limit recording time.
However, if you only want to record shorter 4K videos, or use FullHD, and are mostly going to use the V10 in one place, then it could be a good option, and it's currently one of the cheapest dedicated vlogging cameras available.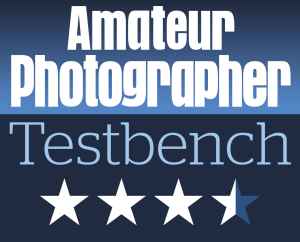 ---