Sony ZV-1 Mark II at a glance:
£870
18-50mm equivalent f/1.8-4 lens
4K 30p or Full HD 120p video recording
ISO 125-12,800 (ISO 80-12,800 extended)
24 fps continuous shooting
3in fully articulated touchscreen
The new Sony ZV-1 Mark II is an upgrade to the firm's original specialist vlogging camera, the ZV-1. Introduced back in May 2020, this repackaged technology from the firm's highly regarded RX100-series advanced compact cameras into a new body design, while throwing in some clever, easy-to-use features specifically designed for its target audience. As a result, it rapidly gained a following among YouTubers as one of the best vlogging cameras available.
Indeed, the ZV-1 proved such a hit that Sony has since expanded its vlog camera range, adding the interchangeable-lens APS-C format Sony ZV-E10, the simplified Sony ZV-1F with a fixed wideangle prime lens, and most recently, the full-frame Sony ZV-E1. All offer a similar design concept, but at wildly differing price points. Now the firm has got around to revisiting the original concept, with the new Sony ZV-1 Mark II complementing, rather than replacing the ZV-1 in the line-up.
Without doubt, the headline change is the lens, with the new Zeiss Vario-Sonnar T* 6.9-17.6mm F1.8-4 optic providing a much wider angle of view, which Sony says is equivalent to 18-50mm in full-frame terms (although pedantically, it's closer to 19-48mm). This addresses one of the major criticisms of the original, that its 25-70mm equivalent zoom isn't really wide enough for arm's length vlogging. However, such an ultra-wide view is unique for a zoom compact camera, which means it could also pique the interest of stills shooters for genres such as travel or landscape photography.
It's probably no surprise to learn that the catch is the price; at £870, the ZV-1 Mark II is rather more expensive than the original, which is now available at a street price of about £670. So is the new model a worthwhile upgrade for vloggers, and should stills photographers be tempted too?
Sony ZV-1 Mark II: Features
Like its predecessor, the ZV-1 Mark II uses a 20MP 1-in type image sensor which measures 13.2 x 8.8mm. This means it's rather larger than those used by most smartphones, but smaller than in any current interchangeable-lens camera. It offers a sensitivity range of ISO 125-12,800 as standard, which is extendable down to ISO 80.
For shooting stills, the camera employs an electronic shutter only. This provides a top speed of 1/32,000sec, but limits the slowest setting to 1/4sec, despite the camera's onscreen interface implying you can achieve striking long exposures of fireworks and flowing water. The continuous shooting performance is impressive, though, at 24 frames per second.
As for the lens, it really is dramatically wider than its predecessor – in fact it's surely the widest zoom lens that's ever been built into a compact camera. However, the penalty lies with the aperture. That headline f/1.8 at wideangle may sound good, but it drops to f/2.8 by 24mm equivalent, and f/4 at 35mm. Overall the lens is equivalent to an 18-50mm f/5-11 on full-frame, which means you get little in the way of background blur at any setting. A switchable 3-stop neutral density filter is built in, but there's no optical stabilisation – just electronic stabilisation for video.
Of course, this really a video camera, and to that end you get 4K recording at up to 30fps, and Full HD at up to 120fps for slow-motion effects. The camera records in 8-bit 4:2:0 colour and should keep going for 45 minutes before the battery runs out. There's a high-quality 3-capsule microphone built-in, which now offers a choice of directionality settings – either biased towards the front or the rear of the camera, or omnidirectional. A windshield comes in the box, which clips onto the camera's multi-function shoe. This shoe will also accept Sony's ultra-compact ECM-G1 microphone with a wire-free connection, and there's a conventional 3.5mm stereo mic input, too.
Sony has included a familiar set of vlogging functions, some of which get their own dedicated buttons. When Product Showcase is enabled, the camera will rapidly shift focus onto a product held up by the presenter, then back again afterwards. Meanwhile, the Background Defocus button toggles between shooting with the lens wide open to give a degree of background blur, and stopped down to f/5.6 for extended depth of field. There's also Sony's new multi-face recognition function, which will adjust the aperture automatically to keep multiple people in sharp focus at the same time. But with this lens, the effect of all these functions is rather limited.
As with most recent cameras, the ZV-1 Mark II can be used as a webcam without needing to install any software. It's also capable of live streaming to social media via its USB-C output, either to a computer or an Xperia smartphone. Wi-Fi and Bluetooth are built-in for connecting the camera to your phone via the new Sony Creators' App, allowing you to copy across and share your photos and videos.
Sony ZV-1 Mark II key features:
Sony has re-used almost exactly the same design and control layout as the original ZV-1
Connectors: 3.5mm stereo mic, micro HDMI, and USB-C ports are arranged down the side of the handgrip
Power: Sony's familiar NP-BX1 battery makes another appearance – you'll want a spare or two. It can be charged in-camera, but you don't get a mains charger unit or cable in the box
USB-C PD: For extended recording times, the camera can also be powered directly via its USB-C port
Storage: Files are recorded to a single SD card slot that's found in the battery compartment
Tripod: Sony has moved the tripod socket away from the baseplate door, meaning you can change the battery or card compartment more easily
Multi-function shoe: This can be used with Sony's compact ECM-G1 shotgun microphone, but can't provide sufficient power for larger units
Sony ZV-1 Mark II: Build and handling
In terms of design, the ZV-1 Mark II is a dead ringer for its siblings, the ZV-1 and the particularly the ZV-1F, which means existing users will be able to get to grips with it straight away. It's a simple, boxy design, with a clean top plate that helps it slip easily into a pocket. Small grips on the front and front and back provide a reasonably secure hold both when pointing the conventionally camera away from you, and with it turned around the other way for self-recording. But I'd definitely recommend a wrist strap for security.
There's no change in the control layout, with buttons and dials kept to the minimum and equal prominence given to the shutter and movie buttons. In place of a conventional exposure mode dial, a button on top cycles between shooting stills, video, and slow/quick motion. You can then access the usual PASM or Auto options within each shooting mode.
A conventional zoom rocker is positioned around the shutter button, with the background defocus button alongside. It's easy for experienced users to deride this control, but I appreciated having a handy shortcut between shooting wide open and at f/5.6. On a lens like this, that's something I'll often want to do.
There's also a typical Sony control cluster on the back, including a small dial/d-pad for changing settings. Unfortunately, one flaw of the original camera that Sony hasn't bothered fixing is how the power button is almost completely obscured by the windshield.
One extremely welcome addition, though, is an easy-to-use touchscreen interface, which was sorely lacking from the original model. Sony has added a column of rectangular touch buttons down each side of the preview image, plus buttons across the bottom for exposure settings, in a layout that's distinctly reminiscent of Canon's Quick Control menu. Different options appear depending on whether you're recording stills or video.
It's not too much of a stretch to say that this touch interface is transformative to the camera's operation. I considered the ZV-1 to be actively unpleasant to shoot with, but in contrast, I found the Mark II to be much more user-friendly. Almost anything you need to access regularly can be changed easily by tapping on the touchscreen. What's more, it works just as well for vlogging, when you have the camera facing towards you and can't see any of the buttons on the back.
However, while Sony tries to present the camera as easy-to-use, press the menu button and you're drawn into a vast and mostly incomprehensible array of settings. Thankfully, the ZV-Mark II gets the firm's latest colour-coded and better organised menus, which can be navigated and set by touch. But I still can't help but feel that having 49 screens of options is over the top for this kind of camera.
I'd set up a My Menu with the items you change most often for quick access.
Sony ZV-1 Mark II: Viewfinder and screen
Unlike Sony's cameras designed for shooting stills, the ZV series has no eye-level viewfinder option at all. Instead, you use the fully articulated touchscreen to compose your shots and view them afterwards. It's strangely rare to find such a screen on a zoom compact camera, and really rather welcome.
Measuring 3in diagonally and with 0.92m-dot resolution, the LCD is some way short of the best I've used, but still perfectly serviceable. Sony previews colour, exposure, and depth of field, which gives a good idea of how your shots are going to turn out. The screen is bright enough for most purposes, and can be boosted using the 'Sunny Weather' menu setting when necessary. Unexpectedly, though, you're not allowed to adjust its brightness in video mode, presumably due to power and heat management concerns. So it can be difficult to see when recording on very bright days.
Sony ZV-1 Mark II: Autofocus
While the ZV-1 Mark II doesn't gain Sony's latest autofocus system from the Alpha A7R V, it has the options that vloggers really need. You get face and eye detection for both humans and animals, along with a conventional tracking setting. But perplexingly, the camera is still incapable of recognising both humans and animals at the same time, so you need to decide in advance whether you prefer your family or your pets (that'll be pets every time, right?).
This AF system has been around for long enough now to count as entirely proven, and in general, I found you can just leave the camera to get on with things, safe in the knowledge it'll get things right most of the time. Given the lens's specifications, there's not a huge amount for it to do anyway. But there's a full array of manual AF area settings available too, if you prefer, which can be accessed easily using the touchscreen. You can also specify your desired focus point simply by tapping on the screen.
Sony ZV-1 Mark II: Performance
With the Sony ZV-1 Mark II, probably the most important thing we need to assess is the new lens. We've never seen a compact camera with such an ultra-wide zoom before, and it seems fair to assume that it'll have been designed primarily for video, and therefore a 16:9 aspect ratio. So the question is how well does it work, both for video and photography?
Click on any image to see the full resolution version. All sample images in this review are camera JPEGs.
The first point of note is that, with its 18mm equivalent view, the lens really is wide enough for arms-length vlogging. Indeed if anything, it's wider than it needs to be (and I'm well aware this camera will be widely used by people who aren't six-foot-tall, long-armed males like me). I guess the idea is that it's wide enough to use for group shots at arm's length, but that just brings unflattering 'fat face' distortion at the edges. I suspect most people will benefit from zooming in a little.
However, the flipside of that ultra-wide view is that the lens isn't very good at blurring backgrounds (remember that unlike smartphones, ZV-series cameras rely on doing this entirely optically). Sony's signature functions such as Background Defocus and Product Showcase still demonstrably work, but while the effects are visible, they aren't especially impressive.
Looking at the still photos I shot with the camera, it's clear that this lens isn't going to satisfy users who demand super-sharp results in the corners of the frame when examining files close-up. But on the other hand, my images generally looked sharp and detailed when viewed full-screen on my 24-inch monitor, and most photos are now shown on much smaller screens via Instagram or Facebook anyway.
For video, 4K is less demanding in terms of resolution than 20MP stills, and the corners are copped away, which means everything looks fine. So for most real-world purposes, the ZV-1 Mark II's lens is plenty sharp enough. It shouldn't come as a surprise to find that if you want to make large, highly detailed prints, you'll still benefit from a more expensive interchangeable-lens camera.
Photo quality is much as we've come to expect from Sony, which is to say, decent without being outstanding. The firm tends to aim for neutral white balance and accurate, understated colour, which is a world apart from the warm, saturated images high-end smartphones usually deliver (and indeed that photographers have traditionally favoured).
As you can see from the example above, JPEG files look fine in good light. Unfortunately, though, the camera can do nothing to lift even a slightly dull day, and it's rare you can't improve on the pictures with a little bit of effort.
It's also worth noting that with the relatively small-aperture lens and no image stabilisation for stills, the camera needs to use high ISO settings in low-light conditions, which will have a negative impact on image quality. As a result, this is a camera that's best suited for shooting in reasonably bright light, rather than at night or in dimly-lit interiors.
Video quality is good in terms of detail, but likewise suffers from slightly uninspiring colours. The electronic stabilisation is impressive, but hand-held footage can still look disconcertingly jittery, especially on a large screen. So as usual, serious users will still be best off using a tripod or gimbal. Audio quality from the built-in mics is excellent, though, and the supplied windshield is very effective for outdoor shooting. I was also impressed by how well the new directionality settings allow you to emphasise sound from in front of, or behind the camera as you prefer.
Sony ZV-1 Mark II: Our Verdict
Given how big a seller the original model has been, the ZV-1 Mark II is an important model for Sony. It certainly brings some significant improvements, and in particular, the touch interface makes the camera dramatically more pleasant to use. Other small but notable touches include the repositioned tripod mount, which gives much easier access for changing the battery and memory card, and the directional microphone settings.
However, while I fully understand Sony's rationale behind the ultra-wide lens, I think the firm has perhaps veered too far. For vloggers, a slightly less-wide lens with a brighter aperture would arguably have been a more effective compromise, and make better use of the camera's clever depth-of-field features. Those who regularly exploit the Product Showcase and Background Defocus modes may well find that the original ZV-1 continues to be a better choice.
For stills shooters, this is certainly an interesting camera, given its unique lens. However, its attraction is tempered by the lack of optical stabilisation and the inability to set shutter speeds longer than 1/4 sec. Then again, merely getting an 18-50mm equivalent zoom with a 1-in sensor in a pocket camera might tempt many photographers to give it a try. It would be great to see an RX100-series stills-oriented camera with a version of this lens, but it's most unlikely to happen.
Overall there's plenty to like about the ZV-1 Mark II, but some question marks too. It brings major advances, but it's not quite an unalloyed upgrade over the original. Even so, I'm sure vloggers will buy it – and love it – in their droves.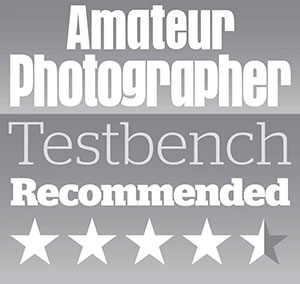 ---
Follow AP on Facebook, Twitter, Instagram, and YouTube.
---
Sony ZV-1 Mark II: Full Specifications