APOY
Enter our annual photography competition for the chance to be crowned Amateur Photographer of the Year 2023 and win some fantastic prizes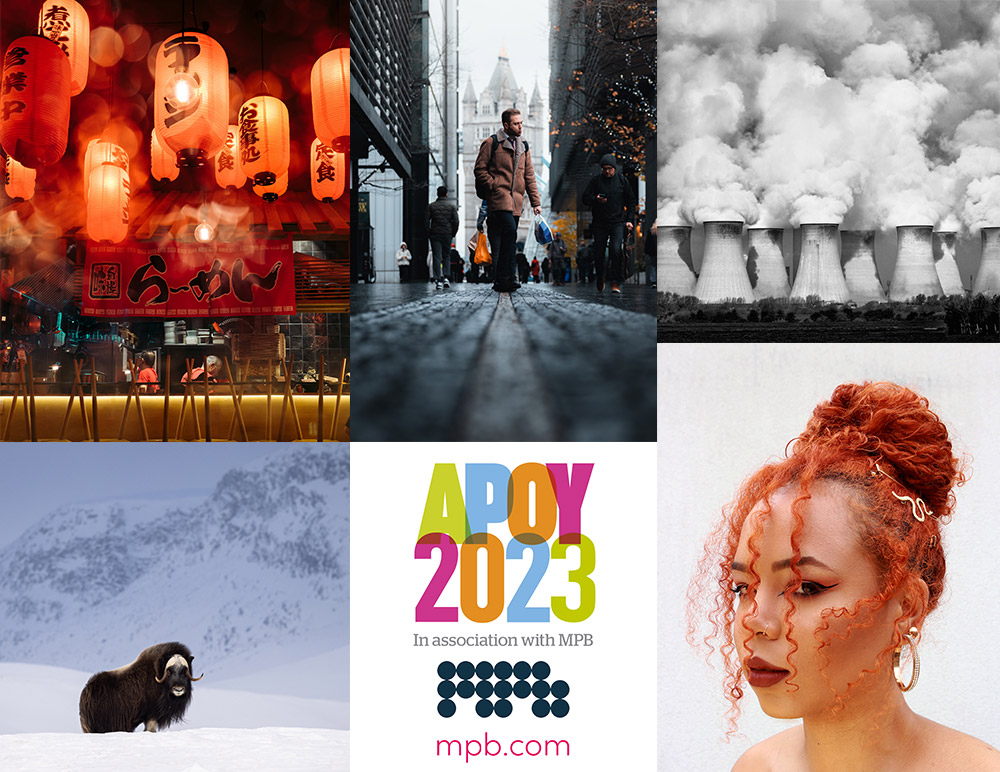 Amateur Photographer of the Year (APOY) is the UK's most prestigious photography competition for amateur photographers.
The competition is open to all amateur photographers* and once again we have teamed up with Photocrowd, who will be hosting the competition on a simple and intuitive platform.
The competition has 10 rounds, each with a different theme. The themes for this year's competition are: Black & White, Travel, Macro, Landscapes, Portraits, Architecture, Street, Wildlife, Action and Low Light.
Get one additional free entry in each round of APOY 2023 using a code printed in the latest issue of Amateur Photographer magazine. Purchase a print or digital copy here.
Our Young Amateur Photographer of the Year category and Camera Club award are back, more information can be found below.
* For the purposes of this competition, 'Amateur' in this context means photography is your hobby, and not your primary source of income. 
---
Why enter APOY?
MPB will be providing amazing prizes worth £11,000! There's a chance to win every month. With the overall APOY winner winning a £1000 voucher, and a £500 voucher for the Young APOY winner.
Your work will be seen by a panel of experienced judges
Get your photographs in front of a wider audience
Gain exposure in Amateur Photographer magazine and online, through our website and social media!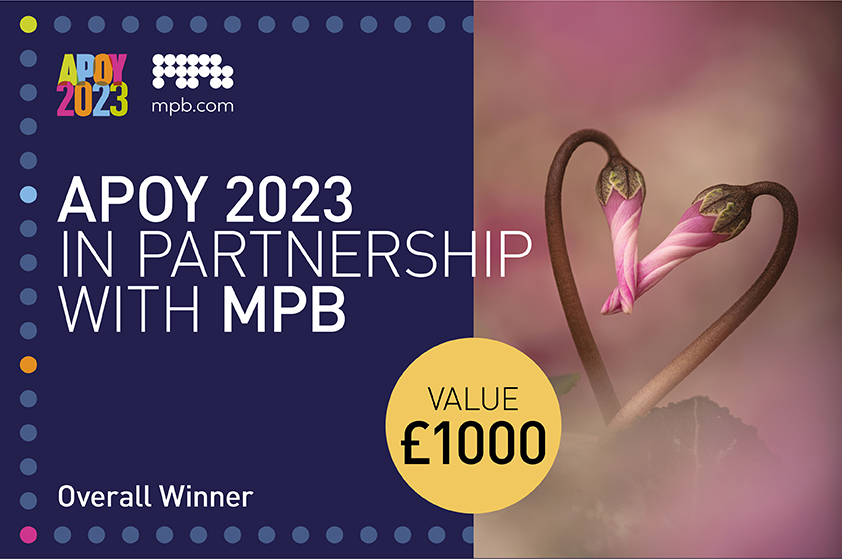 ---
Young Amateur Photographer of the Year
Our Young Photographer of the Year category is open to those aged 13-21, entry for this category is FREE and all rounds are the same as for the main competition.
Entrants should be 21 years old or younger by the competition's final closing date of 13th November 2023.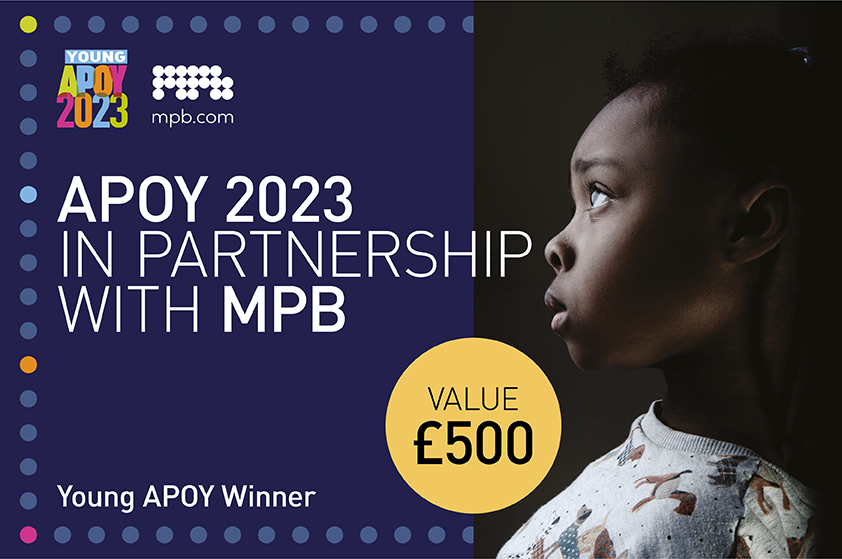 ---
The Camera Club award

Do you belong to a camera club? You can accumulate points for your society when you enter APOY. Select your camera club when entering.
After all ten rounds are complete, the one with the most points wins a £500 voucher to spend at MPB, and a Rotolight NEO 3 Pro Imagemaker Kit worth £650. The kit includes one NEO 3 Pro, a custom NPF-770 battery, a pouch, diffuser dome, ballhead and cold shoe. It's the brightest LED on-camera light ever made, and comes in a compact form factor you can take anywhere.
---
Plan your APOY 2023 entries
Below is a list of all this year's rounds, including opening and closing dates:
Round One, Black & White: Opens 8th February. Closes 6th March
Round Two, Travel: Opens 7th March. Closes 3rd April
Round Three, Macro: Opens 4th April. Closes 2nd May
Round Four, Landscapes: Opens 3rd May. Closes 30th May
Round Five, Portraits: Opens 31st May. Closes 26th June
Round Six, Architecture: Opens 27th June. Closes 24th July
Round Seven, Street: Opens 25th July. Closes 21st August
Round Eight, Wildlife: Opens 22nd August. Closes 18 September
Round Nine, Action: Opens 19 September. Closes 16 October
Round Ten, Low Light: Opens 17 October. Closes 13 November
All dates 2023.
Featured image clockwise starting top left – Freddy Mette, Jamie Spensley, Ian Bramham, Tobi Shobo, Tobias Gjerde