In May 2022, Canon introduced two mirrorless cameras: the Canon EOS R7 and Canon EOS R10. They have been followed up by the EOS R50, and more recently, the entry level EOS R100. All four employ the APS-C sensor format, but use the same RF lens mount as Canon full-frame models. This means they're not part of the EOS M system that Canon has used for APS-C mirrorless until now, and EF-M lenses can not be used on these cameras.
Canon EOS R7: at a glance:
New $1,399 / £1,449 body-only
New $1,799 / £1,799 with RF-S 18-150mm f/3.5-6.3 IS STM zoom
Used $1,180-1360 / £1,258
32.5MP APS-C sensor
ISO 100-51,200 (extended)
30fps shooting
4K 60p video
2.36m-dot EVF
3in, 1.62m-dot vari-angle LCD
Of the four APS-C EOS R models, the EOS R7 is the most advanced, boasting a higher resolution 32.5MP sensor, faster shooting, a larger viewfinder and in-body image stabilisation. As the numbering suggests, Canon sees it as a successor to the EOS 7D Mark II APS-C DSLR, which means it's one of the most ambitious APS-C mirrorless cameras yet made, going head-to-head with the likes of the Fujifilm X-T4 and Sony A6600.
The launch of the Fujifilm X-T5, however, has raised the bar for APS-C sensor resolution with 40 megapixels, so the EOS R7 is no longer the highest resolution camera in this class. But still, it is one of the best Canon mirrorless cameras and, provided the RF-S lens range continues to grow, perhaps one of the best mirrorless cameras all round, at least for enthusiasts. With more lenses (or via adaptors) the R7 could also be one of the best cameras for action and sports photography.
The EOS R7 is available for $1,399 / £1,449 body-only or $1,799 / £1,799 with RF-S 18-150mm f/3.5-6.3 IS STM zoom, its usual 'kit' lens.
Canon EOS R7: Features
Canon has built the EOS R7 around an updated version of the 32.5MP sensor from the EOS 90D DSLR and mirrorless EOS M6 Mark II. In concert with the Digic X processor, this offers a standard ISO range of 100-32,000 that's extendable to ISO 51,200. The R7 can shoot at 15 frames per second using the mechanical shutter – half as fast again as the EOS 90D – or 30fps using the silent electronic shutter.
Autofocus employs Canon's Dual Pixel CMOS AF II, with each pixel split into two to enable on-sensor phase detection. There are 651/5915 selectable focus points covering the entire image area, which are claimed to work in extremely low light equating to -5EV. The EOS R7 also inherits the intelligent subject detection and tracking system from the flagship EOS R3, which is capable of recognising humans, animals or vehicles.
High-speed shooting:
30fps with the electronic shutter, up to 126 JPG, 42 raw images
15fps with mechanical shutter, up to 224 JPEG or 51 raw images
Shutter speeds go as fast as 1/8000s using the mechanical shutter, and up to 1/16,000s using the electronic shutter.
Video recording
4K 30p recording is available for video that's oversampled from 7K, in 4:2:0 8-bit or 4:2:2 10-bit colour (HDR PQ or C-LOG3), and with no 30-minute time limit. There's also a 1.8x 4K crop mode that can go up to 60fps, Full HD recording at up to 120fps, and a 4K time-lapse option. Vertical recording is supported, for social media use. 4K Fine (IPB) is recorded at 120Mbps, or 170Mbps with C-Log or HDR PQ on, going up to 340Mbps (4K crop, 60p). People, animals and vehicle detection and tracking auto-focus is available while recording video.
Microphone and headphone sockets are built-in, with Canon Log 3 also onboard for easier post-processing. A switch on top selects between stills and video modes, with separate settings retained for each. Canon has also used the same new hot shoe as on the EOS R3, which includes a digital audio interface and can supply power to connected devices.
Canon EOS R7: key features
Handling: The compact body boasts a large, comfortable handgrip and a good array of physical controls
In-body Stabilisation: 5-axis in-body stabilisation promises up to 8 stops of shake suppression, along with automatic horizon correction (which has been only previously been available on Pentax cameras)
Dual card slots: Canon has included dual UHS-II SD card slots, allowing you to back up files to both while shooting
Lenses: You can fit RF and RF-S lenses directly, and EF and EF-S DSLR lenses via the Canon Mount Adapter EF-EOS R. However, EF-M lenses can't be used
Battery: The R7 uses the same LP-E6N battery as many other Canon cameras, and gives up to 770 shots (using the LCD)
Custom modes: The mode dial offers 3 custom modes, where you can save photo and video settings
Canon EOS R7: Build and Handling
Canon has squeezed this rich feature set into a body that's smaller and lighter than the EOS 850D DSLR, yet still boasts a large, comfortable handgrip and a good array of external controls. It employs two electronic dials for changing exposure settings, with the rear dial unusually placed around the focus area selection joystick. My initial impression is that this arrangement works well enough, although it's not obviously better than the horizontal rear dial on other EOS R bodies.
Canon has kept the top plate uncluttered, with the mode dial and power switch joined by movie, IS and Fn buttons; the latter gives quick access to a range of secondary settings. On the front, a switch around the depth-of-field preview button selects between auto and manual focus, which is handy given that many of Canon's more affordable RF lenses lack AF/MF switches, including RF-S optics.
For viewing, you get a 2.36m-dot electronic viewfinder and a 3in, 1.62m-dot vari-angle touchscreen. Power is provided by Canon's familiar LP-E6N battery, which promises 500 shots per charge using the viewfinder, and 770 with the LCD. Canon is promising a similar level of weather sealing to the EOS 90D, but disappointingly, neither of the RF-S lenses are similarly protected.
The menus and controls follow the same layout and design as Canon's other cameras, and the menus and buttons will be immediately recognisable to anyone who's used a recent Canon EOS camera – apart from the rear command dial / scroll wheel. This surrounds a joystick controller, and seems an unnecessary design flare that adds little to the user experience. It can take a while to get used to this rear command wheel / dial, and we'd have much preferred a standard rear dial, and perhaps a third wheel.
Canon EOS R7: Viewfinder and screen
The rear screen gives a clear and bright view of the scene and menus, although at slightly under 3inches, it isn't the largest around. The resolution of 1.62m dots helps make up for this. And you can turn and tilt the screen to your heart's desire, which aids viewing of the screen even outdoors in bright sunlight. Naturally, it's ideal for vlogging and selfies.
The electronic viewfinder is acceptable, in that it does a good job of showing you what's going on, but with a resolution of 2.36m dots and an average size (1.15x / 0.72x), is nothing special: disappointing when compared to higher resolution EVFs found on other cameras such as the Fujifilm X-T4/X-T5. Dioptre adjustment can be found on the left, and there's an eye-detection sensor so that the camera will automatically switch between the rear screen and EVF when needed.
You can toggle the view, and a dual-axis electronic level and histogram can be viewed on the screen (and EVF). You can customise what's shown on screen in the menus, and the Info button will toggle through the displays. A variety of grids can be selected, with all the usual options such as the "rule of thirds". There's an optical viewfinder simulation mode designed to give you a natural view of the scene, without additional processing; the opposite of "what you see is what you get" which has become the norm on mirrorless cameras.
You also get the choice of a power saving mode, or a smoother display, with a faster refresh rate of 120fps. I found the standard, 60fps power saving mode, perfectly adequate.
---
Native RF-S lenses
Alongside the EOS R7 (and R10) Canon introduced two RF-mount lenses designed for the APS-C format. Firstly, the RF-S 18-45mm f/4.5-6.3 IS STM is a compact, collapsible design that offers a 29-72mm equivalent zoom range. It is sold in a kit with the EOS R10 or on its own for $299 / £320. Meanwhile the RF-S 18-150mm f/3.5-6.3 IS STM costs around $499 / £500 and offers a 29-240mm equivalent range – this is the usual 'kit' lens for the EOS R7. Both lenses include optical stabilisation and stepper motors for autofocus.
It has to be said that these lenses are the most disappointing part of Canon's APS-C RF system so far. The 18-45mm may be small and light, but its focal-length range and aperture is uninspiring to say the least, especially as the firm offers an equally compact 15-45mm f/3.5-6.3 in EF-M mount. The 18-150mm looks like it should be a nice travel lens, and could make a fine match with the EOS R10. But like the 18-45mm, its 29mm equivalent wide end looks out of touch in a world where competing cameras come equipped with 24mm equivalent zooms, especially as there's no RF-S ultrawide zoom.
Since the EOS R7/ EOS R10 were launched, only one more native RF-S lens has arrived – the $349 / £429 Canon RF-S 55-210mm f/5-7.1 IS STM telephoto zoom. It's a shame that buying a high-speed, high-performance compact camera, one is immediately faced with having to use full-frame lenses in order to get a good choice of lenses.
None of these lenses really comes close to matching the ambition of the EOS R7, so let's hope Canon comes up with some more interesting RF-S offerings soon. For EOS R7 owners to really get the most from the camera, I'd like to see something along the lines of 15-50mm f/2.8 and 15-80mm f/4 zooms, with weather sealing and premium optics. It would also make sense for Canon to make RF-mount versions of its EF-M lenses, which could give it a shortcut to a nice APS-C line-up.
If you're coming from a Canon EOS DSLR, then you'll find there's a range of EF-RF mount adapters available, and EF lenses perform well on the camera, albeit without the size advantage of native RF mount lenses.
---
Canon EOS R7: Autofocus
The EOS R7 offers an impressive 5,915 AF points (manually selectable), with 100% coverage both vertically and horizontally, and 651 AF areas when on automatic selection. The camera has human, animal or vehicle tracking, and recognises dogs, cats and birds for itself. Vehicles will detect cars or motorbikes, but doesn't mention trains or planes. Human detection will automatically detect eyes, face, heads and bodies.
Focus works in low-light down to -5EV, and an AF assist beam can be switched on/off if needed. The camera has a dedicated section for the auto-focus options, with multiple cases (4) as well as auto. The cases can be customised to preference. You can use the touch-screen to touch and drag the AF point if needed, but this can be switched off in the menus. Manual focus peaking options can be customised letting you set the peaking colour.
You can also shoot at up to 15fps with continuous AF using the mechanical shutter, or up to 30fps with the electronic shutter.
Focus performance was particularly impressive when set to tracking, with the camera successfully tracking and focusing on subjects, including humans. Fast moving subjects rarely seemed to phase the camera with shot after shot correctly focused on the subject's face.
Canon EOS R7: Performance and Image Quality
Dynamic range on default settings gives acceptable results, in most situations, but there are times when the camera can produce images with blown highlights in JPEGs, and it can be difficult to recover these even from the raw files.
Once you switch to the HDR (multi-shot mode) or HEIF images, you suddenly realise how much dynamic range is missing from the image. If you're used to shooting with a smartphone where every image is taken in HDR you'll quickly wish for more dynamic range. You can of course shoot in raw for additional dynamic range, or use the previously mentioned HDR or HEIF modes.
The camera supports HEIF images, and to shoot these, you need to switch on the HDR PQ mode, which lets you shoot a HEIF file (and raw file if raw is switched on). In-camera you can then convert this to a JPEG image, with increased dynamic range over a standard JPEG image. However, there is very little support for HEIF (.HIF) files even with the latest version of Adobe Photoshop (v23.4.1).
The shutter sound is relatively quiet, similar to other mirrorless systems I had to hand, and quieter than a full-frame Sony A7 III. Using the electronic shutter and silent option you can shoot completely silently, and this can be switched on/off in the menus.
Metering generally performs very well, with the camera giving well exposed images, which tend to give a brighter image than other brands, as is the normal case when using Canon cameras. If you're used to Canon cameras this will be perfectly normal, but if you're used to other camera, you can easily alter this with a turn of exposure compensation, or by using Highlight Tone Priority settings.
Auto white balance (AWB) is exceptional, with the camera producing extremely pleasing colours in a wide variety of shooting scenarios. If you wanted to be a little fussy, then you might find colours a little too neutral (rather than warm that many find pleasing) but again this is entirely subjective, and can easily be adjusted by tweaking the "Picture Style" settings. Auto White Balance also gives the option of 'Ambience' priority or 'White priority' which will be useful for white background product shots.
In-body image stabilisation performed admirably, with the camera producing sharp photos time after time. On default settings the camera would increase the ISO speed rather than let the shutter speed drop too low, helping keep images sharp.
Canon EOS R7: ISO and Noise
Noise performance is particularly well controlled considering the sensor is both smaller than most other APS-C cameras (with a 1.6x crop rather than 1.5x crop), as well as a higher resolution than most other APS-C sensors, meaning the Canon EOS R7 has some of the smallest pixels of any APS-C camera currently available, barring the Fujifilm X-T5.
The camera gives good JPEG results up to ISO 12,800, with few concerns about noise until going above this; ISO 25,600 and above are particularly noise filled. As you'd expect, using ISO 32,000 and ISO 51,200 is to be avoided.
Canon EOS R7: Video
The amount of scene included in the video (the crop factor) depends on what resolution and frame rate options you go for. This also has a knock-on effect on the quality of the image, as only 4K 30fps uses a 7K image downsampled to 4K, and switching to a higher frame rate results in a cropped image. Focus performance during video recording is good, with the camera quickly and accurately focusing on the subject.
* Canon EOS R7 4K Fine 25p Sample video with 18-150mm lens at 54mm, handheld panning, with IS+DIS switched on (standard, not enhanced), IS on (DIS off), and IS switched off.
Editing the video files is a pain-free process with video recorded at roughly 120mbps (4K Fine, 25p, IPB). You can also save custom video modes to three different custom modes found on the mode dial.
4K Fine (IPB) is recorded at 120Mbps, or 170Mbps with C-Log or HDR PQ on, going up to 340Mbps (4K crop, 60p). People, animals and vehicle detection and tracking auto-focus is available while recording video. FullHD high-speed video can be recorded at speeds up to 120fps, so for those looking for 240fps video, you'll need to look elsewhere.
Canon EOS R7: Value for money
The Canon EOS R7 offers good value for money if you consider it on it's own, without comparing it to other brands. For example, if you compare it to the cheaper Fujifilm X-T3, you'll find that the X-T3 offers a higher resolution electronic viewfinder, CINE video recording, although lacks IBIS (in-body image stabilisation). Another alternative is the Fujifilm X-T4, which does offer IBIS. The Fujifilm X-S10 is also another very competitively priced option, but while it does have IBIS, it has no weather-sealing.
The other benefit the Fujifilm X-System, Sony E-Mount, and Micro Four Thirds systems have going for them is the vast array of lenses available, in comparison to Canon's three RF-S lenses. Of course, you can use RF (full-frame) lenses on the EOS R7, however, this defeats the purpose of using a smaller camera system. In comparison, with the Fujifilm X-system and Micro Four Thirds system all lenses have been designed to be the optimal size for the system.
Compared to the Canon EOS 90D, the EOS R7 offers quicker continuous shooting 15/30fps vs 10fps, is smaller and lighter, with significantly more focus points, as well as more advanced focus, but can not match the 1300-shot battery life of the EOS 90D, with 770 shot battery life (LCD).
In comparison to the Canon EOS 7D Mark II – which Canon sees the EOS R7 as a replacement for – the R7 again offers faster continuous shooting (15/30fps vs 10fps), a higher-resolution sensor, 4K video, built-in Wi-Fi, a touchscreen and tilting screen, as well as more advanced focus (5915 AF points vs 65). It's clear that we've come a long way since the 7D Mark II was released in 2014!
Canon EOS R7: Verdict
The Canon EOS R7 out-specs all of Canon's APS-C DSLRs, plus its older EOS M-series mirrorless models. It does this in a lightweight body that handles very nicely, despite its small size. With high-speed shooting, advanced AF tracking, and good battery life, it would make for a great all-round camera, as long as you don't mind the lack of lens choices, or are happy with using full-frame lenses on the camera.
The Canon EOS R7 does a great job of giving high-speed performance and generally high image quality. However, with the EOS R7, you're left with the choice of just three APS-C lenses, in comparison to over 40 X-Mount lenses for the Fujifilm X system, over 22 E-Mount (APS-C) lenses for the Sony system, and over 100 Micro Four Thirds lenses for Micro Four Thirds cameras.
If you're a Canon EOS RF system user, who wants a slightly smaller camera body, high-speed shooting, and want to use full-frame lenses with a 1.6x crop, then the Canon EOS R7 could make for an excellent second camera body. If you're coming to the system with no existing lenses, then make sure you're happy with the lenses on offer from Canon, as the choice really is limited, unless you use full-frame lenses.
The rear command wheel is another interesting decision, where a standard, normal command wheel would have done the job and been much less awkward to use. It didn't take us too long to get used to the command wheel, but with a standard rear dial, we could have picked up the camera and used it straight away, with nothing new to get the hang of. The joystick being in the centre of this dial is also another design annoyance that was avoidable.
The screen looks great, but the electronic viewfinder (EVF) feels a little bit like an afterthought compared to the resolution and magnification on offer in other cameras such as the Fujifilm X-T3/X-T4/X-T5. It's not a massive issue as the EVF still looks good, and gives accurate colour and exposure information. Image quality is very good, but the best results will need the use a full-frame RF lens or EF lenses with an adapter. It's a real shame that the only RF-S lenses are zoom lenses designed to be compact, rather than designed for optimum image quality.
Overall, in our time with the Canon EOS R7, the camera performed almost flawlessly, with great results possible; the only issue being the lack of lens choice. Whether you're looking for a camera for stills or video, the high-speed and high-quality output of the R7 certainly makes for an appealing camera. However, without additional dedicated lenses it could easily feel limiting.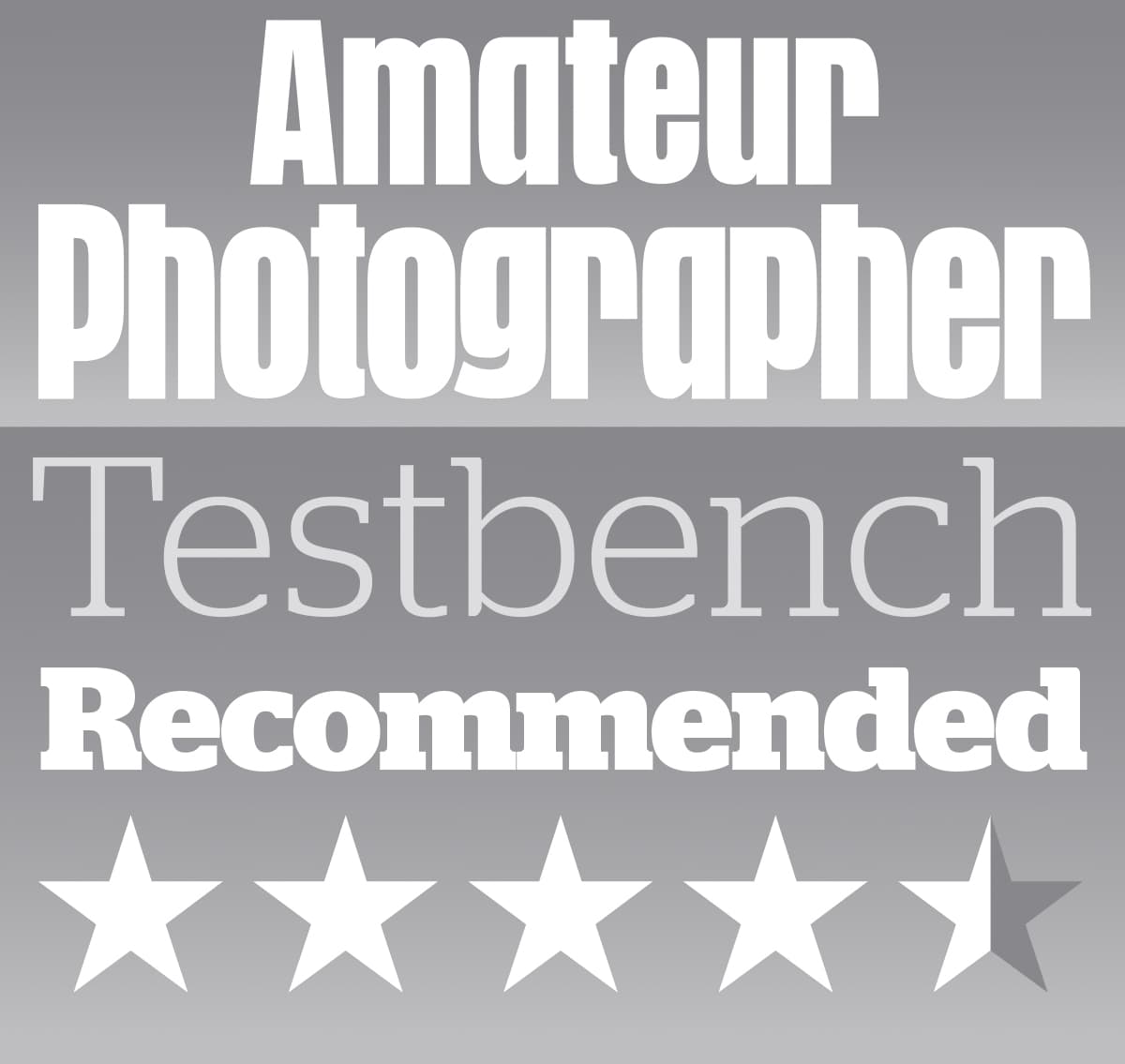 Find more great Canon cameras in our guide to the best Canon mirrorless cameras.