Canon EOS 90D at a glance:
$1199 / £1149 body only, $1599 / £1549 with 18-135mm IS USM lens
32.5-million-pixel APS-C CMOS sensor
DIGIC 8 image processor
ISO 100-25,600 (expandable to ISO 51,200)
10fps continuous shooting
220k pixel RGB+IR metering sensor
Dual Pixel CMOS AF with Eye Detection AF
Microphone and headphone input
1300-shot battery life
We were intrigued to see Canon release a new APS-C DSLR in 2019 at the same time as it continued to evolve its mirrorless systems is intriguing. It showed Canon's intent on strengthening its EOS DSLR line up at the same time as developing its EOS M and EOS mirrorless range, but the situation has changed considerably since then. The EOS 90D was Canon's newest DSLR back then and it now looks as if it might have been its last. The key development has been the arrival of Canon's RF-mount APS-C models, notably the Canon EOS R7, which looks to be the modern mirrorless successor to the EOS 90D.
Nevertheless the Canon EOS DSLR range continues, and our guide to the best Canon DSLRs shows the top choices available today. All have access to a larger number of Canon-made and third-party lenses, and our guide to the best Canon EF lenses picks out some of the best.
Canon's DSLR development had already slowed. The EOS 90D arrived three years after Canon last refreshed its double-digit series of DSLRs. It's the successor to the popular EOS 80D and is out to appeal to enthusiast photographers who'd like a versatile workhorse for all genres, as well as advanced amateurs who may feel they've outgrown their entry-level DSLR and would like to take the next step towards progressing their photography.
Let's not forget that even now there are many that prefer DSLR handling and viewing systems to mirrorless cameras, so the EOS 90D is likely to find a willing audience, even today. And for the time being at least, there's a far wider range of EF-S lenses available for the 90D than the R7, though you can use Canon's EF-S lens adaptor to use them on the R7 too. Before commenting on how the Canon EOS 90D performs and offering our verdict, let's first remind ourselves of what's new compared to the EOS 80D.
Canon EOS 90D review: Features
The EOS 80D's 24.2-million-pixel APS-C CMOS sensor has been replaced by an all-new 32.5-million-pixel CMOS chip, which is also used inside Canon's latest EOS M series camera the EOS M6 Mark II and the newer RF-mount EOS R7. Whereas the EOS 80D offered an ISO range of ISO 100-16,000 (expandable to ISO 25,600), the EOS 90D's sensor goes one better in the way it shoots between ISO 100-25,600, expandable to ISO 51,200.
As we've seen on Canon's latest flurry of advanced compacts, the sensor works alongside Canon's DIGIC 8 image processor, which contributes to faster data processing and a healthy increase in continuous shooting speed. Whereas the EOS 70D and EOS 80D let you shoot a continuous burst at up to 7fps, this has now risen to 10fps with autofocus tracking when using the viewfinder and 11fps when using Live View with fixed AF. To put this into context, it can now keep up with the EOS 7D Mark II, albeit with a smaller buffer. Canon claims it can sustain 58 JPEGs or 25 Raw files at 10fps before its limit is reached.
Those who remember the EOS 70D will recall it being Canon's first DSLR to feature Dual Pixel CMOS AF. This revolutionary technology was lauded such a success, no time was wasted introducing it to other models across the EOS line up. In a nutshell, Dual Pixel CMOS AF supports sensor-based, phase detection autofocus. The system works by splitting all the effective pixels across the sensor into two individual photodiodes – one for left and one for right. By measuring the difference in light that reaches each of the two diodes, the EOS 90D can perform on-sensor phase detection focusing both in Live View and during video recording, overcoming the sluggish Live View focusing performance associated with Canon DSLRs that predate 2013.
Keeping on the subject of autofocus, the EOS 90D adopts the same AF system from the EOS 80D. Out of the 45 all cross-type AF points on offer, 27 are f/8 compatible, with the centre point being sensitive down to f/2.8. The working range of the autofocus hasn't changed either and continues to operate across a -3EV-18EV range.
Whereas the EOS 80D inherited Canon's Canon's 7,560-pixel RGB+IR metering sensor from the EOS 750D and EOS 760D, the EOS 90D presents a 220,000-pixel RGB+IR exposure sensor. This should see it dissect and analyse scenes even more effectively for consistent and accurate exposure metering. Evaluative metering is linked to all AF points, with partial and spot metering covering approximately 6.5% and 2% of the viewfinder respectively. Exposure compensation is controlled across a range of +/- 5EV in 1/3 or 1/2 stop increments.
Canon doesn't officially quote shutter actuation figures for the EOS 90D, however if the electronically controlled focal-plane shutter is similar to the EOS 80D's, you can should expect a shutter lifespan of around 100,000 shots. If you'd like to exceed the 1/8000sec maximum shutter speed, such as when you find yourself wanting to shoot with a fast aperture in sunny conditions, you can shoot at up to 1/16000sec by entering Live View and activating the electronic shutter. Coming out of Live View after shooting at 1/16000sec automatically sees the mechanical shutter reset back to 1/8000sec.
Those who regularly use long exposures can set the camera to bulb mode and trigger it with a hard-wired remote controller like the Canon TC80N3 with RA-E3 adapter, or use a wireless remote controller like the BR-E1. Alternatively, users may wish to take advantage of Canon's Camera Connect app for iOS and Android for free and use it to start/stop the exposure whilst referring to a useful in-built timer.
Compared to the Canon EOS 70D and Canon EOS 80D, which have only ever offered the ability to shoot movies at Full HD (1920×1080) resolution, the EOS 90D is the first double-digit EOS DSLR to feature 4K video recording. Most importantly it uses the full width of the sensor with no crop. Videographers can shoot 4K video at 30/25p and Full HD video at up to 120fps. Those who'd like to monitor audio levels will be pleased to read that both headphone and microphone inputs are supported, which are located at the side behind the same rubber flap. This is a decent enough set of specs even today, and pretty unique amongst DSLR designs.
Other points of interest include a single card slot at the side that accepts UHS-II SD cards, which seems somewhat mean since many recent rivals have two, and the acceptance of Canon's high stamina LP-E6N battery. Battery economy has improved too – up from 960 shots on the EOS 80D to 1300 shots based on CIPA testing. This is one respect where the EOS 90D still has a clear advantage over the newer EOS R7. Users who'd like to extend battery life still further can also load two batteries via the BG-E14 ($190 / £174) battery grip, which is the same that the EOS 70D and EOS 80D use.
Canon EOS 90D review: Connectivity
Wi-Fi connectivity is built into the EOS 90D, offering photographers the freedom to control the camera wirelessly from a smartphone or tablet that's running Canon's excellent Camera Connect app. There's also Bluetooth connectivity to form a permanent connection to a smartphone – a feature previously seen on existing EOS models like the EOS 800D and EOS 77D. It allows your phone to be used as a remote control at any time, without having to mess around setting up a Wi-Fi connection between devices.
The Bluetooth connection can also instruct the camera to fire up its Wi-Fi for when you want to copy images across to your phone, or use full remote control with live view. The auto transfer option, which automatically downloads images taken with the camera to a smartphone connected via Wi-fi works well and you're given the option to select a reduced image size (1620×1080 pixels) to prevent large size files filling your smartphone too quickly.
Compared to some cameras, the EOS 90D's connectivity is straightforward and quick to setup. You get an easy connection guide from the home page of the Camera Connect app that walks you through the steps involved.
Canon EOS 90D review: Build & Handling
Canon's double digit DSLR's have shared much of a likeness for many years. The 70D wasn't vastly different to the 60D and the 80D, which introduced a slightly enlarged thumb rest, had much the same look as the 70D. Glance at the 90D from the front and you immediately start questioning if any changes have been made at all. On closer inspection you'll notice the button to raise the pop-up flash protrudes slightly more and there aren't as many holes for the in-built microphone.
Turning our attention to the top plate, the rather plasticky top plate dial has been replaced by one that has a better-knurled texture, but in most other respects it's identical to the 80D. The buttons to take control of AF mode, drive mode, ISO and metering are all laid out the same, with the small button that's positioned between the top plate dial and shutter button being well placed to quickly cycle through the AF area modes.
In total there are nine custom controls, however the AF area button isn't one you can reassign to a different function. On the left shoulder of the body you'll find the mode dial with lock button within to prevent it being moved accidentally. The On/Off switch is positioned below the mode dial again like so many of Canon's DSLRs. Though it's not as natural to use as an On/Off switch that encircles the shutter button, you do quickly get used to flicking it with your left thumb.
The most significant change to the 90D's body is found at the rear. After many years of not seeing a multi-controller joystick at the rear of a double-digit EOS DSLR it's great to see one added again. You may recall that a joystick featured on the EOS 20D, 30D, 40D and 50D, but was then removed from the EOS 60D, 70D and 80D, forcing those who wanted one to look at more advanced EOS models.
The joystick is positioned where the Quick menu button used to be on the 80D, so this has now been relocated a little lower to the right. The playback button that was positioned above the multi control dial has now been moved below it, which in turn sees the lock switch move across to the right a bit. The purpose of the lock switch is to prevent unintentional changes to exposure compensation and exposure settings by moving the multi control dial. It doesn't physically lock (the wheel will still turn) but it does turns off the function.
Enthusiasts who'd like to intuitively shift the AF point around the frame will really appreciate having the multi-controller joystick on the EOS 90D. Going back to using the 80D and having to tap the directional buttons to get the AF point where you want it to be highlights how much faster and more intuitive focus point positioning is on the 90D. The other benefit of the joystick is that it makes for a great way of quickly navigating the menu. To confirm menu settings, or reposition the AF point back to the centre of the frame, simply push the joystick inwards.
The body is constructed from a blend of aluminium alloy and polycarbonate resin with glass fiber. There's no sign of creaking or squeaking when it's gripped tightly and though you can tell it's not as solid as pro-spec EOS models, it feels well put together and robust enough for those it's designed for. As a camera that's likely to fall into the hands of countless wildlife, sports and outdoors photographers who might get caught out in wet weather, it was vital for Canon to ensure the body is weather sealed.
Canon doesn't provide any information about exactly how many weather seals feature in the construction, but most importantly they do a good job. Using the 90D outdoors in persistent drizzle for more than two hours caused no harm and I was pleasantly surprised to find that the touchscreen is just as responsive to use when it's covered in water droplets as when it's dry, which can't be said for all cameras.
Another thing that'll appeal is how easy it is for existing Canon users to pick up the 90D and immediately feel at home with it. It won't feel intimidating for anyone upgrading from an entry-level EOS model and neither does it feel too big a step down from an advanced EOS DSLR like the EOS 7D Mark II. There isn't a huge difference in weight between the 90D (701g) and 80D (730g), but a saving in weight is better than no saving at all. It's one of the lightest double-digit EOS DSLRs to be made, second to that of the EOS 30D (700g).
Canon EOS 90D review: Viewfinder and Screen
The optical viewfinder, like the 80D, offers 100% frame coverage with 0.95x magnification and -3 to +1 m-1 dioptre correction. Exposure variables are clearly displayed along the bottom and if you head into the viewfinder display options in the menu you can choose to display an electronic level, grid display as well as a Flicker detection warning. Unlike many electronic viewfinders found on mirrorless cameras though, it doesn't rotate this information when you shoot in the portrait format.
As for the screen, it's the same 3in, 1040k-dot vari-angle touchscreen we've seen on many Canon DSLRs before. It displays a good, clean feed to assist composition and video recording in Live View. Images are well displayed in playback mode too. Colours are faithful and you get four thumbnail views to quickly search through hundreds of images on the memory card. Having the option of pulling the screen out and tilting it to your preferred angle gives it a distinct advantage over a fixed screen when attempting to shoot from low or high angles. Those with observant eyes will also notice the cut out that helps users pull the screen out when it's folded back into the camera is now positioned at the top corner rather than at the side.
As we've become used to on Canon's most recent DSLRs, the touch screen is very responsive and reacts to the lightest of touches when it's used to navigate the menus, select different settings or zoom and swipe through images in playback mode. There is the option to increase the sensitivity from standard to sensitive, but it's hard to decipher a difference between them. If you find the touchscreen more of a hindrance than it is helpful, it can be disabled from the touch control settings.
Canon EOS 90D review: Performance
The 90D's layout of 45 autofocus points is grouped quite tightly in the viewfinder. The central gathering of AF points are arranged in a 3×5 grid with the top and bottom line sitting a fraction higher than the two groups of 15 AF points either side. You're required to press the AF selection button first before you're able to shift the AF point around the frame. If you'd prefer to move the AF point instantly with the joystick you'll need to enter the CnFn III Operation/Others option in the menu, head to the Custom Controls and change the function of the Multi-controllers from off to direct AF point selection. I'm quite surprised it's not setup this way as default as I can see many users expecting it to operate this way straight out of the box.
In situations where you'd like to focus close to the edge of the frame where there isn't an AF point you'll either need to focus and recompose or switch over to shooting in Live View. In the latter you're provided with much wider 100×88% vertical and horizontal frame coverage with as many as 5481 AF positions to choose from. As well as spot AF, 1-point AF and Zone AF, there's also tracking AF in Live View, with the option to turn face and eye detection on from a touch of the the Info button.
Real-world testing revealed the 90D can identify and track faces effectively, even at long distances. Eye detection becomes active within approximately 2m of a person, with the smaller of two white squares indicating which eye the camera has locked onto. You can tell the camera which eye you'd prefer it to focus on by flicking the joystick left and right, but you will notice that Eye detection becomes less effective when the person you're photographing turns and isn't facing the camera straight on.
I was particularly impressed by the success rate of sharp shots I managed to achieve in low light when shooting indoor go-karts approaching head-on using the viewfinder. Sports and wildlife users will appreciate the advanced autofocus settings on offer too such as the option to refine the responsiveness of the tracking sensitivity, although being able to choose from various AF case sensitivities for different subjects is a feature that remains exclusive to higher-end EOS models.
Reliable metering is another of the 90D's strengths. You can trust the camera to deliver well-exposed images in evaluative metering mode and I rarely found myself having to dial in more than -1EV to prevent highlights being clipped in the brightest areas. For scenes where evaluative metering isn't the best option, there's also partial, spot and centre weighted to choose from. If you happen to underexpose an image a little too far for the highlights, the 90D's wide dynamic range gives you the scope to pull detail back at the editing stage without introducing unbearable levels of noise.
It goes without saying the number of shots that one can get out of the battery pack depends on many different factors, such as the temperature of the environment the camera is used in and how often power-hungry functions like Wi-fi are turned on. Checking the battery info when the battery icon began to blink told me you can get close to the estimated 1300 shots per charge if you use the viewfinder for a majority of your shooting. While this battery life is impressive and surpasses many smaller mirrorless cameras, it's let down slightly by the fact a newer USB Type-C interface for in-camera charging, like you get on Canon's EOS R models, isn't supported.
Canon also provides a good amount of control over image processing settings. The default Auto picture style determines what it thinks is the best processing and rendering settings for any given scene and there are seven other picture styles to choose from that can be tweaked to your liking. If you'd like your shots to reflect the scene naturally as you see it with your eyes, faithful or neutral are a great place to start. Hit the Quick menu button in playback mode and you'll be presented by a number of icons on either side of the screen, processing raw files in-camera and ranking multiple images with a one to five star rating being two such examples.
Loading the 90D with a UHS-II card and testing its speed performance resulted in 25 raw files being captured at 10fps using the viewfinder before its buffer was reached. Switching the file format over to Canon's C-Raw format saw this number rise to 40 frames. Firing off a burst of large JPEGs resulted in 52 images being recorded to our card before the buffer required a breather. For the sport, action and wildlife photographers Canon is aiming the camera at, this buffer performance is a little underwhelming, though we must remember we're looking at an enthusiast camera here, not a pro-spec model. Ultimately, users will need to judge when to start shooting a burst carefully to ensure the buffer limit isn't reached partway through an action sequence.
Canon EOS 90D review: Image quality
The EOS 90D still offers the joint highest resolution of any APS-C camera on the market, alongside the Canon EOS M6 Mark II and EOS R7, with the move from 24.2-million-pixels to 32.5-million-pixels being quite a jump. Canon has once again opted to overlay the sensor with an optical low-pass filter to help keep moire and false colour artefacts under control. While this does come at the expense of some finer image detail, users will be enthralled by the quality of the 90D's images when they're inspected at high magnification. Sports and wildlife photographers will be especially grateful for the increased pixel count when they need to crop tightly. There's excellent latitude when you'd like to return detail too. Raw files let you to pull back a lot of information from deep shadowed regions, which is great for times when you'd like to underexpose for high contrast scenes in order to prevent highlight detail blowing out and being lost.
Canon EOS 90D Review: Resolution
A close inspection of our resolution chart tells us the EOS 90D's new sensor resolves a very creditable 3,700l/ph at its base sensitivity of ISO 100. Detail remains high at low sensitivity settings; with resolution figures of 3,600l/ph and 3,400l/ph recorded at ISO 200 and ISO 400 respectively. Push higher into the ISO range and you'll start to observe fine detail being affected by noise. We recorded 3,100l/ph at ISO 3200 and 2,900l/ph at ISO 6400. The sensor can resolve 2,600l/ph at ISO 12,800 and 2,400l/ph at ISO 25,600 before expansion, with detail dropping right off at ISO 51,000 (2,100l/ph).
From the crops below, multiply the number below the lines by 200 to calculate the resolution of lines per picture height.
Canon EOS 90D Review: Noise
A greater number of pixels on the same sensor surface area risks more noise at pixel level, yet the EOS 90D controls noise well up to ISO 3200 and ISO 6400, putting in a respectable performance. For optimum results you'll want to shoot in Raw and work between ISO 100 and ISO 400 where you'll be presented with clean images that are noise free. Luminance noise can be observed at ISO 800 and ISO 1600, but detail isn't affected too heavily at these settings so you can use them confidently. ISO 3200 is perfectly useable too provided some noise reduction applied during post processing. I'd say this is the upper limit of where I'd want to push to on a regular basis though as fine detail does take more of a hit at ISO 6400 and ISO 8000. Increased noise at ISO 12,800 impinges fine detail and although vibrancy and saturation holds up well at ISO 25,600 and ISO 51,200, both these settings should be avoided.
Canon EOS 90D Review: Verdict
The Canon EOS 90D is a versatile and reliable DSLR, capable of producing excellent images in a multitude of different shooting situations. Although launched back in 2019, its specifications, features and performance are still relevant today, especially for Canon fans who prefer the DSLR design to mirrorless. A lot of talk is centred on new sensor, which resolves a level of detail exceeding anything recorded from an APS-C camera previously. The increase in resolution will be of great benefit to sports, action and wildlife photographers who crop into their images, however to get the best out of the sensor and do it justice you'll really want to pair it with higher quality lenses than the kit zooms Canon sells it with, including the EF-S 18-135mm f/3.5-5.6 IS USM.
Uncropped 4K video has been long overdue on Canon's double-digit DSLRs, so it's good to see it making an appearance, albeit without a 24p setting and a Log gamma option for colour grading. I'd have liked to see Canon add a USB Type C interface with support for USB charging like its EOS R mirrorless range, but unfortunately it goes without. Its saving grace is its large LP-E6N battery, which with its 1300-shot stamina, won't have you rushing to find mains power to recharge it.
Being able to shoot a continuous burst at 10fps is great to have, however the older Canon EOS 7D Mark II still has the edge when it comes to buffer performance, plus it offers dual card slots whereas the 90D only has one. The 90D's optical viewfinder is big and bright, but the AF system is starting to show its age. To benefit from wider AF coverage, better focus accuracy and focus aids such as Face and Eye Detection, you'll find yourself engaging Live View and using the rear screen more than you thought you might.
Ergonomically, the 90D feels great. The large handgrip lets you wrap your hand around it to get a secure hold when it's used with large telephoto lenses and its weather resistance gives you confidence to keep shooting when the weather takes a turn for the worse. In addition, the newly added joystick complements the intuitive layout of controls and dials across the body, making it quick to setup and shoot with when there's no time to waste.
Those who are after a camera that's more compact may be inclined to look at the Canon EOS M6 Mark II, which shares the same sensor/processor combination as the 90D and shoots even faster, though with the arrival of the RF-mount EOS R10 and R7, it looks like Canon's M-series cameras are headed for an evolutionary dead-end. Photographers who've built up a selection of EF lenses, fancy having a more extensive lens lineup available to them, and still prefer using an optical viewfinder as opposed to an EVF, will be be well served by the 90D.
In today's world of mirrorless it makes a refreshing change to see a DSLR still competing with them on pretty much equal terms. For advancing amateurs and keen enthusiasts alike, the Canon EOS 90D makes a sound choice. Is it the best APS-C enthusiast DSLR Canon has made? Yes it is, but it might also be one of the last if Canon decides to pull the plug on manufacturing DSLRs and shifts its focus to mirrorless and mirrorless only – and with the R10 and R7 the signs are that this may already have happened.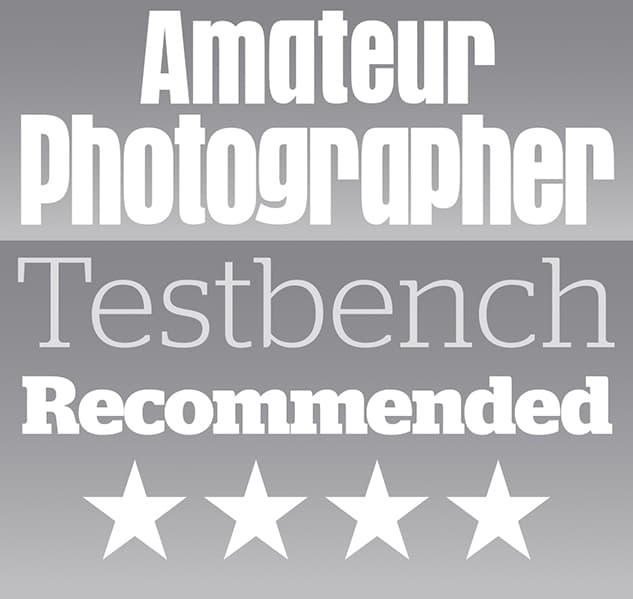 Find more great Canon DSLRs in our guide to the best Canon EOS DSLRs you can buy!