The Fujifilm X-T5 is one of the best cameras ever made for people who like to take photos. That may sound like a bit of a silly tautology, but these days with increasing focus on video, most new cameras are designed to be jacks of two trades. The best Fujifilm cameras have always been a bit of a breed apart though – while they do shoot video, and do so very well, their retro designs, emphasis on physical control dial and film-like picture profiles have always attracted those who prefer capturing a single still frame to a moving one.
Fujifilm X-T5 at a glance:
$1,699/£1,699 body-only
$2,099/£2,049 with XF18-55mm f/2.8-4
$2,199/£2,149 with XF 16-80mm f/4
40.2MP APS-C X-Trans CMOS 5 HR sensor
ISO 125-12,800 (standard); ISO 64-51,200 (extended)
15fps shooting (mechanical shutter, full-resolution); 20fps (electronic shutter, 1.3x crop, 24MP file)
6.2K 30p / 4K 60p video
5-axis in-body image stabilisation
3.69m-dot EVF, 0.8x magnification
3in, 1.84m-dot 3-way tilt LCD
This is especially true of the X-T series. Beginning with the X-T1, these have long been Fujifilm's flagships for adventurous, outdoorsy photographers. With weatherproof bodies, lightweight frames and particular emphasis on analogue control dials, they are just fantastic cameras to use. This was true too of the previous 26.2MP Fujifilm X-T4, however that camera came with an increased emphasis on video, with Fujifilm pointing towards its 4K 60p 10-bit capture and. Reaction from photographers was a little lukewarm – what is this video doing in my X-T camera, went the refrain.
Fujifilm got the message; the firm's USA arm even released a good-natured ad poking fun at itself for the misstep. While the X-T5 does shoot very good video – 6.2K 30p, albeit with a crop – the focus is very much clearly back on photography, with the return of the much-loved three-way tilting rear screen, among other things. Fujifilm has the hybrid photo/video Fujifilm X-H2 in its stable, meaning X-T5 fans can get back to doing what they love: taking pictures.
The X-T5 and X-H2 share the same sensor – a 40.2MP APS-C X-Trans CMOS 5 HR sensor that's a considerable jump on the previous generation. The high-end camera market that has been increasingly dominated by full-frame mirrorless in recent years, with the continuing expansion of series like Canon EOS R, Nikon Z and Panasonic Lumix S. Fujifilm, meanwhile, is nailing its colours firmly to the APS-C mast, determined to demonstrate that crop-sensor cameras can compete in the big leagues, and in fact may have a few advantages of their own.
At $1,699/£1,699 body-only, the Fujifilm X-T5 is a good deal more affordable than most full-frame rivals (only the cheapest full-frame mirrorless cameras come close). It's got sophisticated subject-detection autofocus, and the same powerful pixel-shift high-res mode from the X-H2, which captures 20 shots to create a 160MP composite image. It can fire off burst images at 20fps with a 1.29x crop, or 15fps at full-res.
But there's more to it than spec. One of the reasons Fujifilm cameras are so beloved by their community is that they are pleasurable cameras to use. The X-T5 is a more attractive camera than anything made by Sony, with better ergonomics too. Plus, the selection of the best X-mount lenses is the finest you can get for any APS-C mirrorless system, blowing the meagre offerings for Canon and Nikon's crop-sensor cameras out of the water. The Fujifilm X-T5 is quite simply a brilliant and charming camera, offering amazing value for money and providing a compelling argument to ditch full-frame entirely. Let's dig into its features and put it to he test to find out why.
Fujifilm X-T5: Features
Let's examine the X-T5's photographic features in detail. Its 40.2MP APS-C X-Trans CMOS 5 HR sensor features a back-illuminated design and employs Fujifilm's proprietary X-Trans colour filter array, which aims to reduce image sampling artefacts compared to conventional Bayer sensors. It provides a standard sensitivity range of ISO 125-12,800, which is expandable to ISO 64-51,200.
Also inherited from the X-H2 is the autofocus system, which employs 3.3 million on-sensor phase detection pixels that cover almost the entire frame. With the firm's latest X-Processor 5 on board, the X-T5 also boasts AI subject detection, which can recognise and focus specifically on animals, birds, cars, motorcycles, airplanes and trains. Of course, the camera can also recognise human faces and eyes.
Continuous shooting is available at 15 frames per second using the mechanical shutter, or 20fps using the electronic shutter with a 1.29x crop (which gives 24MP images). The electronic shutter also offers super-fast shutter speeds up to 1/180,000sec. One concession to the X-T5's lower price, though, is a smaller buffer compared to the X-H2: as few as 19 frames when shooting 40MP uncompressed raw files.
In the unlikely event that the sensor's native resolution is insufficient, there's now a 160MP pixel-shift multi-shot mode. The camera must be mounted on a tripod – there's no hand-held option – and will shoot no fewer than 20 raw files, with the sensor shifted fractionally between them by the IS unit. The high-res composite image isn't generated in camera, but instead has to be assembled on a computer.
Other updates over the X-T4 include Fujifilm's latest 5-axis in-body image stabilisation (IBIS) system, which is now rated for up to 7 stops of shake reduction. The viewfinder is slightly larger too, offering 0.8x magnification, compared to 0.75x. The battery life rating is improved to 740 shots per charge, compared to 600 previously, which the firm credits to the new processor.
One thing that doesn't change is Fujifilm's excellent in-camera colour processing, with 19 Film Simulation modes onboard offering a wide range of attractive looks. Files can now be recorded in the 10-bit HEIF format, which in principle should offer better quality than conventional JPEGs. But as yet, this is somewhat negated by the fact that HEIF has rather limited software support.
Connectivity options are much as we'd expect, with both Bluetooth and Wi-Fi included. You can connect the camera to your smartphone via the free Fujifilm Camera Remote app, and then copy images across for sharing on social media. You can also use your phone as either a simple remote shutter release via Bluetooth, or with a live view feed and extensive control over camera settings over Wi-Fi. One minor quirk with the X-T5 is that you can't change the exposure mode from the app – instead it's defined by how the camera's control dials are set.
Fujifilm X-T5 Video features
Unsurprisingly, one area where the X-T5 lags its hybrid sibling comes with regards to video recording. However, it still gains plenty of advances over the X-T4. It's capable of recording in 6.2K resolution at 30fps, with 4:2:2 10-bit colour and a 1.23x crop. 4K HQ output is also available at 30fps via 6.2K over-sampling with the same crop, while standard-quality 4K can be output at 60fps from the full sensor width.
Fujifilm's F-log2 profile is onboard, and capable of recording 13+ stops of dynamic range for colour grading in post-production. What's more, both ProRes and BlackMagic RAW can be output over HDMI in 6.2K resolution. A 3.5mm stereo microphone socket is built in, while headphones can be attached to the USB-C port via an adapter.
Fujifilm X-T5: key features
Connectors: One the side of the body you'll find 3.5mm stereo microphone, 2.5mm remote release, USB-C and Micro HDMI sockets. There's also a PC sync flash socket on the front.
Battery: The X-T5 is powered by Fujifilm's now-standard NP-W235 battery, promising 580 shots per charge or 740 in Eco mode. It recharges in-camera via the USB-C port.
Cable release: In line with the X-T5's retro credentials, the shutter button is threaded for a screw-in mechanical cable release. But you can also use a 2.5mm electronic release, or Bluetooth
Grip: The matched MHG-XT5 extension handgrip features an Arca Swiss profile for mounting the camera onto a tripod, and a cut-out for easily replacing the battery. It costs $130/£129.
X-mount: Alongside Fujifilm's own range of 36 X-mount lenses, there's a growing range of third-party autofocus options from Sigma, Tamron and Zeiss. Check here for our Best Fujifilm X-mount lenses in 2023
Storage: Files are recorded to dual UHS-II SD card slots. These can be used in sequential or backup modes, or you can record raw files to one card and JPEG/HEIF to the other.
Fujifilm X-T5: Build and handling
Perhaps the key attraction of Fujifilm's 'traditional' X-T line is its analogue operation, with top-plate dials for shutter speed, ISO and exposure compensation complemented by aperture rings on the firm's XF lenses. This makes for a uniquely engaging shooting experience that you don't quite get anywhere else. And while previously, the cameras have grown slightly larger with each generation, the X-T5 has slimmed back down again, with its dimensions much closer to those of the original X-T1, at 129.5x91x63.8mm.
In your hand, the body feels impressively robust, with a magnesium alloy shell and weatherproof construction. Fujifilm has pulled off the impressive trick of making a relatively small camera that looks like it doesn't have much of a handgrip, to reinforce its retro credentials, but which actually provides a secure and substantial hold. However, the X-H2 would still be a better choice for those who'll be shooting regularly with large telephoto lenses.
What's particularly striking when you start shooting with the X-T5 is the way it gives direct access to so many key functions. Along with those dials on top, there's a drive mode switch underneath the ISO dial, whose detailed settings are tweaked using a function button on the front. Then to control autofocus, you get a focus mode switch on the front, and a joystick on the back to position your focus area.
Some photographers will be sad to see that the switch beneath the shutter speed dial selects between still and movie modes, rather than reverting to metering mode like on the X-T3. But you can still access metering from the 'up' key of the d-pad, so it's not a huge loss.
Meanwhile the left and right keys are assigned to film simulation and white balance modes, while the down key cycles through the camera's various boost modes that optimise the live view feed for different shooting scenarios. It's good that this feature is so accessible – on most cameras it's hidden away in the menus.
Last but not least, the Q button on the camera's shoulder brings up an onscreen quick menu with 16 further functions, including the settings for the subject detection AF. This Q menu can be customised to suit your personal preferences, as can many of the button functions. There's also a custom My Menu where you can group your most-used settings from the main menu.
While I really enjoyed shooting with the X-T5, sometimes those top-plate ISO and shutter speed dials can be awkward to adjust, as they require you to move your hands away from a shooting grip. But in another stroke of genius, by setting them to their C and T positions respectively, you can pass their functions to the electronic front and rear dials instead. So if, on occasion, you want the camera to behave more like a conventional DSLR, it'll do that too.
One consequence of the X-T5's design is that you can't save custom shooting setups in quite the same way as you can with most other cameras, including the X-H2. Instead, the exposure, focus and drive modes are always defined by the dial positions. However, you can still save all other groups of settings as custom memories for specific purposes such as portraits or action, and then recall them quickly with a single tap of the Q menu.
Fujifilm X-T5: Viewfinder and screen
Despite having a smaller body than its predecessor, the X-T5's electronic viewfinder offers a slightly larger view, with 3.69 million dots and 0.8x magnification. While this lags behind the X-H2's 5.76m-dot unit, it's still a very fine viewfinder that offers a large, bright and clear view.
It's complemented by a 3in, 1.84m-dot rear LCD, which sees the very welcome return of Fujifilm's 3-way tilt mechanism. This is perfect for photographers who wish to be able to shoot at high or low angles in both portrait and landscape formats, but don't need a forward-facing option for self-shooting. More video-focused shooters will, however, be better served by the X-H2 with its vari-angle screen.
Fujifilm previews white balance and colour processing by default, along with exposure compensation across a +/- 3-stop range. A half-press of the shutter button stops the lens down to the taking aperture, previewing depth of field. Compositional aids include a choice of gridlines and two types of electronic level, while for estimating exposure there's a choice of luminance or RGB live histograms.
Fujifilm's Natural Live View option is also available, which aims to mimic the experience of shooting with an optical viewfinder, with reduced saturation and brightened shadows. This can be particularly handy when you're shooting in high-contrast situations, and I'd consider assigning it to a function button (I use the View Mode button) on the viewfinder housing. Overall, the X-T5 gives an excellent viewing experience that's probably better than anything else you can get at the price point.
Fujifilm X-T5: Autofocus
In terms of autofocus, the X-T5 uses essentially the same system as the X-H2. When selecting a focus point manually, you get a choice of using either 117 or 425 AF points spread across the frame. Alternatively, you can enable face or eye detection, and specify whether the camera should focus on your subject's left or right eye. Fujifilm users have had these options for years, but now you also get subject recognition, where the camera will detect and specifically focus on trains, planes, motorbikes, cars, birds, or animals. What's more, as they get larger and clearer within the frame, it understands which specific part of the subject it should focus on.
The way Fujifilm implements subject detection takes a little getting used to. First of all, it's a separate setting from face detection, and enabling one disables the other. Secondly, it interacts with your AF area selection setting in a fashion that's perhaps not immediately obvious. Using the auto AF area selection mode, which uses all of the camera's focus points, the camera will generally pick whichever potential subject is largest and nearest.
However, if you're using single point or zone focusing, it'll prioritise a subject close to the specified focus area. So if there are multiple possible targets within the scene, in principle you can select between them using the joystick. This could be useful when there are several possible subjects to choose between, but isn't as quick as other brands that let you use the joystick to select directly between outlined subjects.
Like most cameras, though, you have to pre-select which subject type you're interested in via the Q menu. So if you have animal mode selected and then point the camera at a bird, the subject detection system will ignore it. You can set a function button to turn subject detection on or off, but not to choose between the various options, which feels like a missed opportunity.
Once you've got the hang of how the X-T5's AF system operates, though, you'll find that it's generally very reliable. With relatively large, predictably moving subjects such as cars and trains, I got near-a 100% hit-rate even with the relatively affordable Fujifilm XF 70-300mm f/4-5.6 R LM OIS WR lens. However, it's not quite as good at keeping up with more difficult subjects such as birds in flight.
In particular, it's probably not as 'sticky' as the best systems for tracking fast, erratically moving subjects, and I found it could get distracted by something briefly passing in front of the subject, or sometimes drop focus onto the background. As a result, the X-T5 may not be the very best choice for demanding sports and wildlife shooters. But in the grand scheme of things, it still does a fine job.
Fujifilm X-T5: Performance
When you take the X-T5 out and set to work, you'll quickly find that it's extremely pleasant to use. Not only do you get all those alluring dials, it's also extremely quick and responsive. If you prefer not to draw attention to yourself while shooting, the mechanical shutter is extremely quiet; switch to the electronic shutter, and the camera can be completely silent. The metering system is extremely reliable, meaning that you normally only need to use exposure compensation for aesthetic effect, and as is Fujifilm's way, auto white balance is practically flawless.
None of this would matter if the image quality didn't measure up, but the good news is that it's very impressive indeed, in both JPEG and raw. In fact, the output quality is simply stunning; you get stacks of resolution from that 40MP sensor, along with plenty of dynamic range at low ISO. You can expect to be able to lift three or maybe even four stops of shadow detail before noise becomes particularly troublesome; this isn't as much as the very best full-frame sensors, but it's plenty for most real-world purposes. I was also perfectly happy shooting at sensitivities up to ISO 12,800 (the idea that higher pixel count sensors give worse high-ISO images is essentially a myth these days).
Then there's those lovely Fujifilm colours. If you want to grab a shot from the camera and show it off on social media with no additional editing, no brand is better for giving seriously attractive output. I tend to gravitate towards the Velvia / Vivid mode for landscape-type shots, and Astia / Soft for everyday shooting. There's a case to be made that you don't necessarily even need to shoot raw much of the time, unless you're making significant tonal adjustments.
If there's one area of concern about the X-T5's performance, it would be the raw buffer, which is as few as 19 frames in full-resolution uncompressed raw, equating to a little over a second's full-speed shooting. One solution is to switch to recording compressed raw files only, which at least doubles the buffer depth, but requires a trip into the menus. You can also get greatly increased bursts by combining compressed raw with the electronic shutter 24MP crop mode and dropping the frame rate; in fact at 10fps, you're limited only by card space. I saved this combination of settings, along with subject detection and AF tracking, as a Custom Setting memory.
In my hands, Fujifilm's in-body stabilisation worked as well as most other brands, giving reasonably sharp hand-held exposures at shutter speeds as long as 1 second towards the wide end of the XF 16-80mm f/4 R OIS WR zoom. This is only really surpassed by Micro Four Thirds cameras from Olympus/OM System and Panasonic. The main question is how much blur you're willing to accept – you might see some obvious camera shake when examining 40MP images close-up onscreen, but still have a picture that's entirely usable for many purposes.
Clearly, some Fujifilm users might be concerned about whether their existing lenses will be sharp enough for the 40MP sensor, especially after the firm released a list of those required to get the most from it. But my advice would be not to worry about it. You'll never get worse results from any given lens with a higher resolution sensor; instead, it's just a question of whether the extra detail you record is fully proportional to the increased pixel count. If you're happy with the lenses you've got, they'll still work fine on the X-T5. And that 40MP resolution gives so much scope for cropping if you need it.
The X-T5 may not match the X-H2's 8K recording, but there's more than enough on offer here for photographers who'd like to be able to shoot high quality video occasionally. The quality of its footage is very good, aided again by those lovely Fujifilm colours. Fujifilm's IBIS provides a good degree of stabilisation, allowing you to shoot hand-held and pan smoothly across a scene without the footage becoming unwatchable. If the X-T5 still isn't up to your needs, there's always the X-H2 and X-H2S.
High-res multi-shot mode
One feature that isn't really practical is the pixel-shift multi-shot mode. Not only does it chew up vast amounts of card space, with each sequence occupying the best part of a gigabyte, it's also a pain to assemble the composite files on a computer. More often than not, Fujifilm's Pixel Shift Combiner program then flags up that it's detected an error, and if you examine the resultant 160MP files, they'll be beset by artefacts such as jagged diagonals. As a result, they end up looking no more detailed than the 40MP single-shot image. Alternatively, you can output 40MP files with full-colour sampling at each pixel location, which works somewhat better. But even then, anything that moves between the 20 frames will be rendered as a pixelated mess.
Below you can see crops comparing the three options. The full-colour sampling mode gives visibly increased detail, but the 160MP image contrives to look no better than 40MP single-shot mode, even when downsampled to the same size.
While there's clearly slightly sharper detail in the 40MP full-colour sampling version, things go very badly wrong if anything moves between the frames. Unlike Olympus/OM System, Panasonic and Sony, Fujifilm doesn't yet offer motion detection and compensation. Let's look at what happens with the sea and a passing walker.
Overall, I'm just not convinced this is worth the hassle and card space. It's certainly nowhere near as practical as Olympus/OM System and Panasonic's implementations, which are both very usable. Then again, it's not as if you need more than 40MP very often, anyway.
Fujifilm X-T5: ISO and noise
Thanks to its 40MP sensor, the X-T5 is capable of recording noticeably more detail than most full-frame cameras, indeed you'll need to spend a lot more money to get anything that fares appreciably better. Fine detail is maintained impressively well up to ISO 1600, but then deteriorates progressively; however to my mind, images are still entirely usable all the way up to the top standard setting of ISO 12,800. I would though, as is usually the case, steer clear of the extended settings; ISO 25,600 might be OK when there's no alternative, but ISO 51,200 doesn't look good at all, with little fine detail and heavily crushed blacks.
Below you can see 100% crops from our standard studio scene, shot in raw and processed in Adobe Camera Raw using default settings. Click on any to see the full-size image.
Fujifilm X-T5: Verdict
We're a good few months down from the Fujifilm X-T5's release now, and this is a camera that has bedded in beautifully. Pivoting back to photography and splitting off the range with separate hybrid models has proven to be an excellent decision, engendering good will from both the photo and video camps.
It's often said that that there's no such thing as a perfect camera, but let's just consider what the Fujifilm X-T5 offers. Firstly, it's uniquely enjoyable to shoot with, thanks to its analogue controls, excellent viewfinder, and 3-way tilting screen. Secondly, it delivers superb image quality, with stacks of resolution if you need it, plenty of dynamic range, good high-ISO performance and effective image stabilisation. Plus, of course, that lovely Fujifilm colour rendition.
Fujifilm's X system also offers plenty of lens choice, especially now third-party makers are getting in on the act. There's a good mix of high-end zooms and smaller, more travel-friendly options. I've been using the X-T5 with the firm's 10-24mm f/4, 16-80mm f/4, and 70-300mm f/4-5.6 zooms, which together give a fully weather-sealed setup covering a 15-450mm equivalent range, while weighing in at less than 2kg. You simply can't match that with any full-frame system. If you want bokeh, pick up a fast prime or two, such as the XF 56mm f/1.2 R WR or one of the many fine f/1.4 primes available. You really should be able to assemble a lens set that suits your needs. For lens suggestions check out our Best Fujifilm X-mount lenses in 2023.
When I was casting around for a list of cons, it really felt like nitpicking, and the few I could dredge up are minor. The biggest practical issue, arguably, is handling those 40MP files. If you really need a deeper raw buffer, better handling with large lenses, or more advanced video features, spend an extra $300/£180 and get the Fujifilm X-H2.
However, the X-T5's attraction really shines through when you start looking around for alternatives. Its closest competitor comes from the same stable, but while the X-H2 may offer more to video shooters, it lacks the X-T5's sheer charm. Elsewhere in APS-C mirrorless, only Canon's EOS R7 comes close to the resolution, but it's difficult to recommend due to the extreme paucity of matched RF-S lenses.
You could perhaps buy a full-frame camera for the same price, but it'll be old and under-specified in comparison, and not as nice to use. Indeed to match the X-T5's resolution and all-round spec, you're looking at much more expensive models such as the Canon EOS R5, Nikon Z 7II, Panasonic S1R or Sony Alpha 7R IV, not to mention a pricey lens set to match them.
Ultimately, nothing else on the market can quite match the all-round package that the Fujifilm X-T5 offers enthusiast photographers at the price. If you're not tied down to an irrational fixation with 36x24mm, it's pretty much perfect.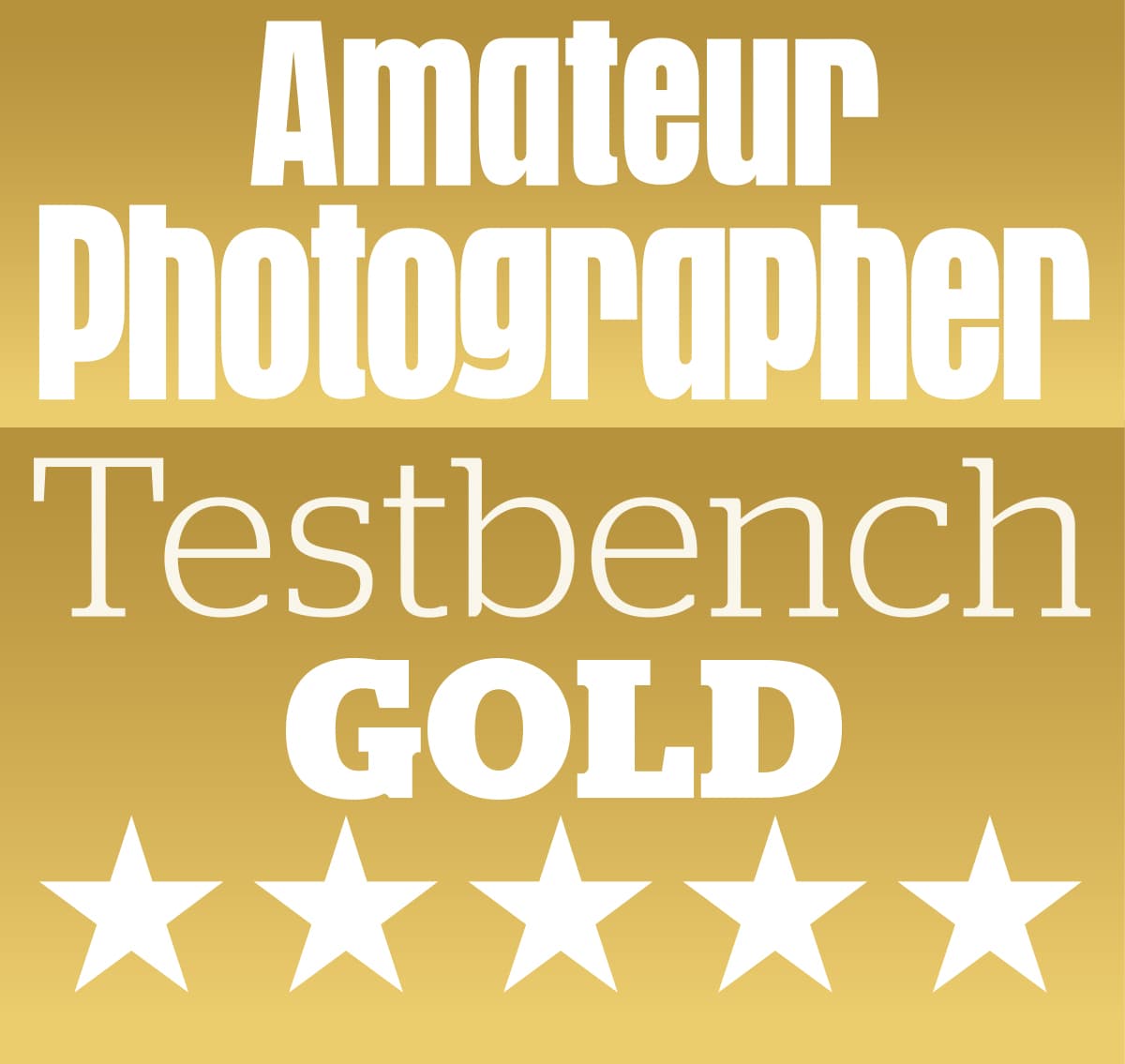 For more options have a look at the best Fujifilm cameras, as well as the best mirrorless cameras.
---
Further reading:
---
Follow AP on Facebook, Twitter, Instagram, YouTube and TikTok.