Canon EOS R6 Mark II at a glance:
$3,561 / £2,779 body only
$3,981 / £3,129 with RF 24-105mm STM lens
24.2MP full-frame sensor
ISO 100-102,400 (standard)
Up to 40fps shooting
4K 60p video recording
3.69m-dot, 0.76x OLED EVF
3in, 1.62m-dot vari-angle screen
It's a little over three years since Canon introduced its original enthusiast-focused EOS R6, alongside the 45MP EOS R5. While its high-resolution sibling grabbed all the headlines, the more affordable model set about establishing itself as the realistic choice for most photographers, winning our Product of the Year award in 2021. Since then the firm has given it a major update, with the EOS R6 Mark II gaining a brand-new 24MP sensor in place of the previous 20MP chip. There's also an array of feature updates, plus a few small but significant design and interface tweaks.
At $2500 / £2,779 body-only, the EOS R6 Mark II comes to market for a moderate premium over its now-discontinued predecessor, which cost £2500 at launch (now available on the secondhand market for approx. £1,429 / $1700 in excellent condition). This places it up against some strong competitors that cost rather less, perhaps most notably the excellent 33MP Sony Alpha A7 IV ($3051 / £2,399) and the Panasonic Lumix S5 II ($2288 / £1799). Canon will no doubt be hoping that its impressive headline specs, including 40fps shooting and a sophisticated subject recognition autofocus system, will be sufficient to keep its existing DSLR users loyal and buy into the R system. But does the EOS R6 Mark II really offer enough to justify its price tag?
Canon EOS R6 Mark II: Features
Firstly, let's consider the 24.2MP Dual Pixel CMOS AF II sensor. While it has the same resolution as the one in the high-end EOS R3, it doesn't employ the same stacked architecture for ultra-fast readout. However, Canon claims that it delivers low-light performance to match the EOS R6's 20MP chip, with a standard sensitivity range that runs all the way from ISO 100 up to ISO 102,400 and is extendable to ISO 204,800.
On the subject of autofocus, the EOS R6 Mark II builds on the subject detection AF system previously seen in the EOS R3. The camera can now recognise aircraft, trains and horses (including, rather wonderfully, zebras), as well as humans, cars, animals and birds. AF tracking is available in all focus modes, and Canon says autofocus continues to function in light levels as low as -6.5EV.
 This is also the quickest-shooting camera in its class, being capable of 12 frames per second in full-resolution raw using its mechanical shutter, and a remarkable 40fps with the electronic shutter (20fps and 5fps settings are also available if you don't need to shoot quite so fast). Select raw burst mode, and the camera can shoot at 30fps with up to 15 frames buffered before the shutter button is fully depressed. This can allow you to capture fleeting moments when you wouldn't otherwise have time to react.
The buffer is impressively deep too, at 190 JPEG or 140 CRAW files in a single burst. On this note, Canon's CRAW format produces unusually small raw files without any apparent loss of quality, which means you can fit more onto a card. It's a seemingly minor feature but is of real practical benefit.
Another boon for low-light shooting is the camera's in-body image stabilisation, which is now rated for up to 8 stops shake correction. Many of Canon's RF lenses are optically stabilised, too, with the in-lens and in-body systems working together to deliver the best possible effect. In principle the system also works with adapted manual-focus lenses, such as Canon's old FD-mount optics. But as with the original EOS R6, the process of entering the lens's focal length to make the system work properly is unnecessarily long-winded and clunky.
Another area where the specs impress is with regards to video. The EOS R6 Mark II offers 4K recording at 60 fps from the full sensor width, with 6K oversampling for increased detail. It can also output 6K 60p ProRes raw to an external recorder over HDMI, while Full HD slow motion recording is available at 180fps. Canon has also included its new multi-function shoe, which accepts various digital audio accessories, along with the firm's EL-5 flash.
Interesting new video features include focus breathing compensation to correct for any change in the angle of view when pulling focus between different distances – and 'face only AF' where the camera won't attempt to refocus when a human subject walks out of shot. There's even a movie pre-recording option, where either 3 or 5 seconds of footage can be continuously buffered before you start filming, so you don't miss a key moment of action.
Updated connectivity includes Bluetooth 5 and 5GHz Wi-Fi, which can be used to connect the camera wirelessly to a smartphone, tablet or computer. Canon's free Camera Remote app for Android and iOS offers all the usual features, including the ability to operate the camera remotely over Wi-Fi, with a live view feed and extensive control over settings. You can also copy photos across to your phone for sharing, even when the camera is powered off and packed away in your bag. Other useful options that you don't always get elsewhere include a quick and easy Bluetooth remote control, and the ability to update the camera's firmware via your phone.
It's possible to connect the camera to a mobile device via its USB-C port for a more stable connection and use Camera Remote that way, which in effect allows a phone or tablet to be used as an external monitor. It's a mystery why more cameras don't allow this. Like most other recent models, the EOS R6 Mark II can be used as a 4K webcam for video calls, without any need to install additional software on your computer.
Canon EOS R6 Mark II: Key features
Canon has taken the excellent EOS R6 and added a number of welcome improvements.
Lenses: Canon's RF lens range now includes 29 full-frame optics, covering everything from budget-friendly zooms to pro ultra-telephoto primes. EF lenses can also be used via an adapter.
Connectors: Canon has included 3.5mm stereo microphone and headphone sockets and a 2.5mm E3-type remote release connector, all placed so as not to block the articulating screen. There are also Micro HDMI and USB-C ports. However, infrared remote release is no longer supported.
Power: Canon's standard LP-E6N battery is rated for 450 shots when using the viewfinder, or 760 with the LCD. It can be charged in-camera, and an external mains charger comes in the box.
Storage: Files are recorded to two SD UHS-II card slots. It's possible to use them either simultaneously or sequentially, or to record different file types to each.
Multi-function shoe: Canon's new multi-function shoe is compatible with a range of digital audio accessories and the firm's latest flash units including the Speedlite EL-5.
Vertical grip: The Mark II is compatible with the same BG-R10 battery grip as the EOS R5 and the original R6, which costs $299 / £379.
Canon EOS R6 Mark II: Build and handling
Externally, the EOS R6 Mark III is very much like its predecessor. This is a good thing, as the R6 handled exceptionally well. In terms of build, we get the same magnesium alloy chassis and glass fibre-reinforced polycarbonate shell. This may not have quite the same bullet-proof feel as Canon EOS 5D-series DSLRs used to, but it makes the camera considerably lighter. Thanks to the tall, deep grip, the camera gives a secure hold and feels well balanced in the hand, even with relatively large lenses such as the Canon RF 100-500mm f/4.5-7.1L IS USM. As we'd expect, the body is weather-sealed.
The control layout is derived from Canon's EOS DSLRs, but with various significant updates. Along with the familiar front and rear control dials for changing exposure settings, there's an additional thumb dial on the top plate dedicated to ISO. Uniquely to Canon – and extremely usefully – this can be used to shift the ISO setting temporarily in Auto ISO mode.
There's also a conventional exposure mode dial (complete with three custom positions), and an AF multi-controller joystick, which at long last is enabled by default. Canon's higher-end RF lenses also all have separate lens control dials that can be configured to change exposure settings. However on the cheaper RF lenses, this function is provided by the manual focus ring, which doesn't work as well.
Compared to the original EOS R6, there are a couple of updates. Most notably, what was previously the on/off switch on the top left is now a stills/video mode selector. This has the advantage of giving easy access to all the exposure modes for video recording, including the C positions. It also brings up a video-optimised interface with a 16:9 preview and separately saved settings. However, I found this switch was a bit too easy to knock accidentally when removing the camera from my bag, and wish it were either firmer or had an interlock button.
The power switch has moved onto the right side of the top plate, where it's easier to reach, although still not quite as convenient as one around the shutter button like on most other brands. It now has a central lock position similar to many older Canon DSLRs, replacing the R6's separate lock button. This can be used to disable any combination of the camera's control dials, joystick, and touchscreen, or the lens control ring. Personally, I don't really understand why you'd have a setting whose sole function is to stop the camera from working properly – other manufacturers don't feel the need to inflict this on us – but thankfully you can disable it altogether.
Canon has updated its useful Dial Function option, so that pressing the tiny M-Fn button beside the shutter release now allows you to change pairs of settings at a time using the front and rear dials. Meanwhile, rotating the top dial chooses between the available pairs of functions.
By default, this gives quick access to white balance and metering; drive and focus modes; flash exposure compensation and ISO; and picture style and AF area. You can reconfigure this to suit your preferences, but the only other option you can add is exposure compensation. It's a real shame you can't use it to scroll through the subject detection modes.
Other key settings can be changed using the onscreen quick menu, activated by pressing the Q button on the back. This button sits in the middle of a dense cluster of ten controls, all of which are operated by one's right thumb. In practice, this isn't as bad as it might sound, as you're unlikely to be using many of them at any given time. However, I found it almost impossible to distinguish the trio of Magnify, Q and Info buttons with the camera up to your eye.
Most of the controls can be customised, but I saw little need to do so, as all the buttons do useful things, and the default control layout works very well. One option, though, is to re-purpose the video record button to another function for stills shooting. Or depending on how you shoot, you may prefer to customise the depth of field preview button on the front.
As usual, Canon provides a touchscreen interface that covers every aspect of the camera's operation, complementing rather than replacing physical controls. Canon's menus are clearly labelled and relatively logically laid out, and there's a user-configurable My Menu where you can group your most-used settings. This is handy, as certain useful options, such as the mechanical/electronic shutter selection and raw burst mode, are otherwise only selectable from the main menu. Aside from this, the EOS R6 Mark II offers one of the finest shooting experiences of any camera around.
Canon EOS R6 Mark II: Viewfinder and screen
When it comes to composing and viewing your images, Canon has used the same 3.69m-dot EVF and 3in, 1.62m-dot fully articulated touchscreen as on the original R6. With 0.76x magnification and a 120fps refresh rate, the viewfinder is very good indeed, although it can be a little difficult to see in very bright light.
Canon previews colour, white balance and exposure compensation by default, making it easy to visualise how your images will come out. You can also overlay grid lines, neatly designed electronic levels and an RGB live histogram for judging exposure. Pressing the info button allows you to switch to a clean, uncluttered view for easier composition. 
Move your eye away from the viewfinder and the camera will automatically switch to the LCD below. Again, this gives an accurate preview, while its side-hinged, fully articulated design aids shooting from a tripod, or at unusual angles in either portrait or landscape formats. It can also be set facing forwards for selfies or vlogging.
Compared to the original R6, there are a couple of small but useful updates. Firstly, the EOS R6 Mark II gains the OVF View Assist mode that debuted on the EOS R3, which brightens shadows and reproduces colours neutrally to give a more SLR-like viewing experience. This can be particularly useful in high contrast conditions, or when you need to apply negative exposure compensation to retain highlight detail. This can be assigned to a function button to toggle easily between the two viewing modes; I used the video record button.
Depth-of-field preview is preset, via a button on the camera's front, much like a traditional DSLR. However, Canon has added a menu setting to enable full-time DOF preview, with the lens always stopped down to the selected aperture. I'd be tempted to use this mode in daylight, but when light levels fall, it can reduce the viewfinder's refresh rate excessively, giving a disconcertingly choppy view.
Another useful update comes in video mode. When the camera is recording, a flashing red outline appears around the display, both in the viewfinder and on the LCD. This partially makes up for the fact that there's no tally light on the camera's front to indicate that it's recording.
Canon EOS R6 Mark II: Autofocus
Like Canon's other cameras, autofocus is provided by the firm's Dual Pixel CMOS AF technology, which allows every sensor pixel to be used for phase detection autofocus. There are 4897 user-selectable points arranged across practically the entire frame, and you can choose between multiple sizes of focus area. This includes three custom options that allow you to specify the height and width of the focus zone, which is especially handy if you know your subjects will appear in a particular region of the image, for example cars on a racetrack. It's particularly easy to cycle through area modes, by pressing the AF Area button followed by M-Fn.
As we'd expect, for single-shot AF on static subjects, the EOS R6 Mark II is essentially flawless, focusing quickly, silently and reliably. Its conventional tracking mode also works well, and is especially easy to activate just by pressing the SET button on the back. Sony could learn a thing or two from Canon in this regard.
However, the latest AF systems are all about AI-based subject recognition and tracking, particularly with continuous AF. On the EOS R6 Mark II, Canon has deployed what is, on paper, its most advanced system to date, going beyond even the flagship EOS R3. So while the R6 offered eye detection and tracking for humans and animals, the Mark II gains the ability to recognise a wider range of animals, along with vehicles such as cars, trains and planes. There's even a spot recognition setting, in which the camera will home in on the most important part of the subject – for example the front windscreen of a vehicle. What you don't get, though, is the EOS R3's brilliant eye control focus, or the readout speed of its stacked sensor (which generally translates to better AF tracking accuracy).
Click on any sample image to see a full resolution version
You can pre-select the subject type you're expecting to shoot via the Q Menu, with the available options of humans, animals, and vehicles being refreshingly straightforward compared to the over-complicated setup menus used by some other brands (looking at you again, Sony). But you can also leave the camera to detect automatically what it's looking at, which is useful in situations of switching rapidly between different kinds of subjects. It's also possible to set a function button to cycle through the various options (again, using the movie record button could be an option here).
In my experience, the subject detection system works extraordinarily well, allowing for concentration on composition and timing while the camera follows the subject and keeps it sharp. With large, predictably moving subjects such as vehicles, it'll get things right pretty much all the time. However, when shooting small, erratic subjects such as birds with high-speed bursts, I found that it occasionally lost track, drifting onto foreground or background detail instead. It's possible that spending a bit of time tweaking and fine-tuning the AF system would give more reliable results.
Auto subject selection isn't foolproof, either. For example, when I was photographing birds perched in trees, it decided more than once to outline and concentrate on branches instead (it's not obvious what kind of subject the camera thought it was focusing on). But despite these occasional flaws, the autofocus is still far beyond that offered by any DSLR, making it easier than ever to get sharp images of moving subjects. However, the EOS R6 Mark II is, understandably, not quite a mini EOS R3.
Canon EOS R6 Mark II: Performance
As befits a camera aimed at serious enthusiasts, the EOS R6 Mark II is extremely quick and responsive. It's worth knowing, though, that having Bluetooth enabled can slow down its otherwise instantaneous start-up. It's important to update to the latest firmware and, if you continue to have problems, consider disabling Bluetooth. Operationally, the camera is very quiet and discreet, with the shutter firing with just a quiet snick. Switch to electronic shutter mode and it's completely silent, but this does come with a risk of rolling shutter distortion.
Metering, auto white balance and colour are all very typically Canon – in other words, predictably reliable. The standard evaluative metering mode is closely linked to the focus point, which means that if you focus on a dark area of the scene, you'll risk clipping highlight detail irrecoverably. But this is easy to see in the viewfinder, so you can apply the requisite exposure compensation when necessary (note though that it's not visible in OVF View Assist mode).
Auto white balance is generally well judged, meaning that out-of-camera JPEGs are usually good for sharing directly from the camera, with just a little tweaking. You will, however, get best results shooting raw, especially when you want to make significant tonal adjustments after shooting.
In this regard, the EOS R6 Mark II's 24MP sensor offers a good degree of dynamic range, allowing you to pull up shadow detail by at least three stops with no problem. Go much further, though, and you'll run into visible artefacts, where Canon appears to be applying noise reduction to the darkest tones in the raw file. This means that you don't get quite the malleability of the very best full-frame sensors; but it's still plenty enough for most real-world situations.
Continuous shooting performance is impressive, but as usual, the devil is in the detail. Using the mechanical shutter at its highest 12fps frame rate, you don't get live view between frames (just a quick review of your recorded images), which makes it difficult to track moving subjects. If you want live view between frames, you're reduced to shooting at 7fps, although with a vast 230-shot buffer.
The camera's headline 40fps top speed requires switching to the electronic shutter, which means a trip into the menus – annoyingly you can't just access it as a drive mode setting. As the sensor isn't stacked, there's an appreciable rolling shutter effect. While this isn't bad enough to make your subject obviously distorted, it can make vertical lines in the background appear slanted when you're panning, which could be problematic with subjects such as motorsport.
There are also 20fps and 5fps electronic shutter modes, but while the two faster options display a flickering outline around the image to indicate when the camera is shooting, at 5fps the entire display flashes on and off – an effect that I found disconcerting to the point of being unusable.
Raw burst mode is also accessed via the menu. Here the camera shoots at 30fps, with up to 15 frames buffered before you fully depress the shutter button. Bursts are captured as a single file, from which you can then extract individual frames in playback, as either raw or JPEG files. It works, but it's very clunky compared to OM System's Pro Capture mode.
The in-body image stabilisation is, as it was on the EOS R6, very effective. Using the Canon RF 24-105mm f/4L IS USM towards its wide and, I found I could get consistently sharp shots at shutter speeds close to a second, and I even got the occasional usable frame at longer speeds. This can be really useful for shooting hand-held in low light, or for experimenting with long shutter speeds for creative effect. However, it's no help with moving subjects.
Current Canon DSLR users will find that the EOS R6 Mark II works seamlessly with their existing EF-mount lenses via the EF-EOS R mount adapter (or indeed cheaper clones from the likes of Viltrox). I tested it with my EF 70-300mm f/4-5.6 IS USM and EF 100mm f/2 USM with good results. Both image stabilisation and autofocus continue to operate perfectly; indeed with fast primes, chances are it'll deliver a rather higher percentage of properly focused shots. This means you can use your exisitng EF mount lenses and you don't have to buy a whole new set of RF lenses straight away.
Canon's full-frame RF lens line-up now covers most bases, with a good range of affordable options alongside premium L-series lenses including some unique and clever designs. But on the other hand, Canon is the only company that's still blocking third-party lens makers from using its full-frame mirrorless mount. This means there's a vastly better choice of native lenses available for Sony E-mount in particular.
Canon EOS R6 Mark II: ISO and noise
With its 24MP sensor, the EOS R6 gains a 10% increase in linear resolution over its predecessor. While this isn't in any way unwelcome, it's not a massive upgrade. The sensor delivers very clean images at low ISOs, and extremely usable results a moderately high settings, too: I'd have absolutely no hesitation in using ISO 3200.
Beyond this, noise starts to have a more obvious impact on fine detail and colour, and each photographer will have their own cut-off point of unacceptability. Personally, I was happy with the images I shot at ISO 25,600 and would consider ISO 51,200 usable at a pinch. But I'd steer clear of the higher settings.
Below are 100% crops at each ISO setting from our standard studio scene, shot in raw and processed using Adobe Camera Raw. Click on any to see the full resolution version.
Canon EOS R6 Mark II: Our Verdict
After a couple of weeks shooting with the Canon EOS R6 Mark II, my overriding impression is of a camera that'll do pretty much anything you ask of it. It takes the already excellent EOS R6 and makes it even better, with faster shooting and impressive subject detection AF. It's difficult to appreciate just how useful this type of autofocus system can be for tracking moving subjects. Once you've tried it, you may be reluctant to go back to a conventional setup again.
Like its predecessor, the Mark II also handles extremely well. It's not quite as small as its rivals from Nikon, Panasonic or Sony, but this provides space for a large, deep handgrip and extensive external controls. Add to this its excellent image quality, and you have a seriously impressive all-rounder. You'd have to pay much more to get much higher performance in any given area, without compromising elsewhere.
For current Canon DSLR users, the EOS R6 Mark II represents an extremely tempting option for switching to mirrorless while maintaining use of their existing EF lenses. Those using the original EOS R will find it a considerable upgrade, too, despite its slightly lower resolution. There's rather less incentive for EOS R6 users to update, though, unless they need a specific feature it offers. For brand-agnostic buyers it's an extremely strong alternative to the likes of the Sony Alpha 7 IV, with the main gripe being the lack of third-party RF lenses. But this is the only real blot on the copy book of a superb camera that's an excellent update to its illustrious predecessor.
To read more about the camera and how it fares in real-world use, don't miss our Canon EOS R6 long-term review.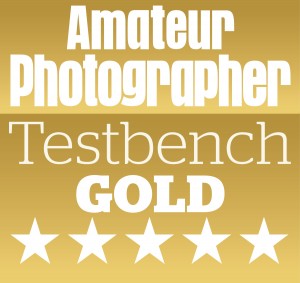 ---
Follow AP on Facebook, Twitter, Instagram, and YouTube.
---
Canon EOS R6 Mark II: Full Specifications