Fujifilm X-T4: At a glance
£1549 (body only)
26.1MP APS-C X-Trans CMOS 4 sensor
ISO 160-12800 (ISO 80-51200 extended)
15fps continuous shooting (mechanical shutter)
5-axis in-body image stabilisation
3in, 1.62m-dot vari-angle touchscreen
In-camera charging via USB-C
When Fujifilm announced they were introducing in-body image stabilisation (IBIS) to the X-H1 in 2018, many photographers began questioning how long it might be before other models in the X-series inherited similar technology. The X-H1's robust and durable SLR-style body had no problem accommodating Fujifilm's first IBIS unit, however for it to fit inside other X-series cameras the body size would need to be increased or the IBIS unit would need to be miniaturised.
With Fujifilm's X-T series continuing to grow in popularity with photographers who'd like the traditional shape of a DSLR combined with the charm of Fujifilm's classic styling in a body that's smaller and lighter than many full-frame mirrorless cameras, it didn't come as a great surprise when Fujifilm revealed the X-T3's successor would be next inline to be equipped with 5-axis in-body image stabilisation.
The X-T4 was always going to need to offer more than just IBIS though if it was going to be successful at tempting existing Fujifilm users into an upgrade and encourage serious photographers to choose it ahead of its stiff competition the mirrorless market.
Add a fully articulated screen, uprated AF algorithms, bigger battery, faster continuous shooting and a new mechanical shutter to the mix and you get the sense the X-T4 has advanced on the X-T3 in a number of ways, but is this enough? Let's start by inspecting its key features in more detail.
Fujifilm X-T4: Features
When you glance at the X-T4 in isolation it's hard to tell what influence the addition of IBIS has had. It looks every bit like an X-T series camera from the front with its sculpted handgrip, centrally positioned viewfinder and intuitive layout of buttons and dials all contributing to its attractive appearance. Place it alongside an X-T3 however and you can just about make out it's slightly larger – 2mm wider, 5mm thicker and 68g heavier to be precise.
In order to squeeze IBIS into the X-T4 a combination of subtle changes to the dimensions of the body and an entirely new IBIS unit were needed. The X-T4's IBIS unit is 30% smaller and 20% lighter than that found in the X-H1, plus it uses magnetic springs rather than mechanical coil springs in its construction.
Furthermore, its shock absorbing structure has been refined to stabilise the smallest of shakes and it carries out over 10,000 corrections per second to achieve up to 6.5 stops of stabilisation with 18 out of 29 Fujinon XF lenses.
In those instances where the X-T4 is used with Fujifilm lenses that feature optical image stabilisation (OIS), the OIS corrects angular shake with IBIS left to take responsibility for rotation around the lens axis, along with up/down and left/right movements.
Anyone who chooses to use adapted lenses with the X-T4 should be wary that they only get 3-axis IBIS due to focus distance being a prerequisite for effective 5-axis in-body stabilisation. A full breakdown of the number of stops of stabilisation that can be achieved with Fujifilm's non-OIS and OIS lenses can be found on their website.
The imaging sensor the IBIS unit is responsible for stabilising is the same 26.1-million-pixel APS-C X-Trans CMOS 4 chip as used inside the X-T3. This fourth generation sensor has a back-illuminated structure, excludes a low-pass filter and partners up with Fujifilm's X-Processor 4 to deliver healthy processing speeds that I'll touch on shortly.
The sensitivity of the sensor is unchanged from its predecessor and spans ISO 160-12,800 (expandable to ISO 80-51,200), but thanks to the addition of a new mechanical shutter it manages to shoot even faster. Compared to the X-T3 which could shoot up to 11fps using its mechanical shutter this has now increased to 15fps, making it the fastest mirrorless camera with a mechanical shutter and APS-C size sensor.
The new focal plane shutter unit presents other benefits too. It's 30% quieter and offers double the durability of previous models with a lifespan of 300,000 shutter actuations. It should be noted the continuous burst rate does drop to 8fps in live view, however the blackout period in live view burst mode has been reduced to 75msec and the release time is rated at a speedy 0.035sec.
Engaging the X-T4's silent electronic shutter can be used to shoot beyond the mechanical shutter's 1/8000sec limit up to a maximum of 1/32,000sec. In addition, the electronic shutter permits even faster continuous shooting at up to 30fps with a 1.25x crop of the sensor. More information about this can be found below.
To keep up with the speed of the faster frame rate Fujifilm has reworked its autofocus algorithms. This has resulted in an acquisition speed as fast as 0.02sec, with an improved AF tracking performance that uses colour information and the subject shape to achieve accurate focus when attempting to follow moving subjects. The response of face and eye detection has been uprated too and is said to be twice as good at tracking people's faces and eyes when shooting a continuous burst.
Improvements don't end here. The AF system in the X-T4 works down to -6EV in low light, which is quite a jump from the -3EV autofocus sensitivity offered by the X-T3. The hybrid AF system upholds 2.16-million phase-detection pixels on the sensor and the number of selectable AF points remains unchanged. There's a choice of either 117 selectable AF points laid out into a 9×13 grid, or there's a 425-point layout consisting of a 17×25 grid.
Users get the the option to choose between six AF target sizes in single point AF mode and three in zone AF mode. Accompanying the single point, zone and wide/tracking AF modes are five autofocus custom settings with three user-adjustable parameters to refine focusing characteristics in AF-C mode.
The impressive specs don't just lie with shooting stills. The employment of IBIS will attract videographers who'd like to effectively stabilise their handheld footage too. Broadcast-quality 4K/60P 4:2:2 10-bit HDMI output and 4K/60P 4:2:0 10-bit internal recording to an SD card is available up to a maximum record time of 20 minutes, with high-speed 240p recording available in Full HD resolution for up to 3 minutes.
Videographers are likely to appreciate the 400Mbps bitrate (200Mbps and 100Mbps are available) when shooting in 4K resolution as well as the optimised user interface that includes a movie-specific quick menu, along with entirely independent shooting settings.
Added to this, video files can be recorded to both SD card slots simultaneously for backup and users are presented with a 3.5mm microphone socket at the side. To monitor audio videographers can use the supplied USB-C to 3.5mm adapter to plug in headphones. Alternatively, there's 3.5mm headphone socket that can be used when the optional battery grip is attached. All existing film simulation filters can be used in stills and movie mode and the X-T4 introduces a new Eterna Bleach Bypass mode that gives a high-contrast, desaturated look.
The X-T4's larger NP-W235 battery is another welcome addition. It has enough juice to last for 600 shots on a single charge in economy mode and it can be charged in-camera via USB-C. It's good to see Fujifilm addressing the issue whereby the battery in the camera as well as two batteries housed in the vertical grip can be charged simultaneously.
The new vertical grip (VG-XT4) costs £299 and features a new performance switch that provides the option to select economy, as well as the usual normal and boost settings. Just to clarify, those who own a VG-XT3 vertical grip won't be able to use it with the X-T4.
Fujifilm X-T4: focal points
There's much more to the X-T4 than just in-body image stabilisation. Here we study a few of the other changes Fujifilm has made.
Fujifilm has made an additional dual battery charger (BC-W235) for the X-T4. It costs £59 and is capable of charging a pair of NP-W235 batteries simultaneously. As well as revealing a battery status bar, it displays the percentage of the current level on a small LCD.
The X-T3's shutter was rated to have a life expectancy of 150,000 cycles. This has doubled to 300,000 cycles on the X-T4. This longer shutter lifespan is reassuring for professional sports and wedding photographers who shoot high numbers of images on a daily basis and demand an extremely durable camera for their work.
The X-T4 features new White Priority and Ambience Priority white balance settings. As its name suggests, White Priority prioritises the reproduction of white, with Ambience Priority prioritising the ambience of the light source in any given scene.
The frame rate of the LCD varies depending on the performance mode the X-T4 is set to. In economy mode the LCD refreshes at 30fps, whereas in Normal and Boost modes it refreshes at a faster 60fps.
Unlike the X-T3, the X-T4 doesn't have a headphone jack. Instead you'll need to use the supplied USB Type-C to 3.5mm adapter. Other terminals include a 3.5mm microphone port, 2.5mm remote release port, HDMI (micro D) port and a USB Type-C port, with the latter supporting in-camera charging. The X-T4's battery grip does feature a headphone input.
Fujifilm X-T4: Continuous shooting
The X-T3 is a super speedy performer when it comes to continuous shooting. Fujifilm has taken this to the next level on the X-T4 by introducing a new focal plane mechanical shutter that's capable of shooting continuous bursts at up to 15fps in continuous high (CH) burst mode. Like the X-T3, the X-T4 doesn't require a power booster to shoot at its fastest speeds either, meaning users get to shoot rapidly without having to add any additional weight or bulk to the body.
At 15fps the X-T4's buffer can handle 35 uncompressed Raw images, or 110 Normal JPEGs before it requires a breather – figures that are likely to suffice most high-speed sport and action photographer's needs. Select the X-T4's electronic shutter and you're able to shoot even faster at 20fps, or up to 30fps with a 1.25x crop of the sensor. Select one of the three crop burst settings (10fps, 20fps and 30fps available) and images will output at a lower, but still very respectable 16.6-million-pixel resolution.
Fujifilm's Sports finder mode can also be used to outline the cropped area in the viewfinder, giving you the chance to observe what's going on outside the frame. This could ultimately be the difference between reacting and capturing a shot and missing it altogether. Turning Sports finder mode off disables the 1.25x crop and this function is not available when the electronic shutter is deployed.
To reduce the lag between you pressing the shutter button all the way down and the resulting picture being recorded to the memory card, users also have the option to experiment with Pre-Shot ES mode. In this mode the X-T4 starts shooting with the electronic shutter when the shutter button is pressed halfway and saves a series shots starting just before the shutter button is pressed the rest of the way down.
Fujifilm X-T4: Build and Handling
While the X-T4 holds onto the classic styling and retro charm that many know and love, quite a few changes have been made to the body that aren't immediately obvious. Examples include a new locking eyepiece that prevents it getting knocked off and a removable card compartment cover that facilitates better access when it's used in a cage.
Another minor improvement is the strap the camera comes with. The X-T4 is supplied with a thick strap that's similar to the ones you get with the company's GFX medium format mirrorless cameras. It makes carrying the camera with long and heavy lenses much more comfortable.
It's good to see the four-way directional buttons around the Menu/OK button being preserved, however the decision to change what was the metering mode switch to one that now selects between stills and video does take some getting used to if you're coming from an existing model.
To access metering modes quickly I found myself adding them to the Q menu, which is fully customisable and now accessed via the Q button to the right of the rear dial. To the left of it is a new, larger AF-ON button for back-button focusing, with the auto exposure lock (AEL) button being shifted down to where the quick menu used to be.
Some photographers may approve the repositioning of buttons, but for me it felt odd not having the Q button directly above the joystick so I customised the AE-L button back to it. This is just one of the many ways you can setup the X-T4. With no less than 6 function (Fn) buttons and four touch (T-Fn) functions via the screen, customising the camera to how you'd like it setup is virtually endless.
In most other respects button and dial placement is similar to the X-T3, with exception to the Fn button on the top plate that's been moved to make it easier to access with your index finger. Inspect the X-T4 very closely and you'll also notice the order of the drive dial settings has changed and HDR can now be selected directly.
The other significant change on the X-T4 is its screen, which has something of a marmite factor about it in the way it'll be loved by some and disliked by others. Fujifilm has opted to do away with their three-way tilting touchscreen in favour of side-hinged, fully articulated touchscreen. Though it offers better manoeuvrability across a wider range of angles, the caveats are that it sticks out at the side, isn't as fast to pull out and has limited movement when an L-bracket is attached.
With the X-T3's three-way tilt screen being so good this change in design has been quite a bold move from Fujifilm and one I can see being better received by those who shoot video more than they do stills. That being said, it is a nice slim unit with an improved resolution of 1.62 million dots and folds virtually flush against the back of the camera.
Despite Fujifilm introducing the option to navigate the main menu using the touchscreen on some of their entry-level X-series models, this is something still yet to filter through to the X-T4. The touchscreen control is far from basic and you can select settings from the quick menu, tap the screen to move the AF point, fire the shutter and scroll and magnify images in playback mode, but its sensitivity to light touches and level of overall functionality doesn't quite match the best touchscreens on the market.
The X-T4, like its predecessors, is a delight to pick up and hold. The deeper grip does feel slightly different compared to the X-T3 and will be the preferred choice of photographers with large hands and big fingers. Going back to using the X-T3 after testing the X-T4 extensively did make me appreciate the X-T4's new handing characteristics.
It's a camera that's ready to withstand the severity of demanding outdoor use and the magnesium alloy body it's built around is weather sealed at 63 points to keep dust and moisture at bay. As for shooting in cold climates, it's tested to endure temperatures as low as -10ºC.
My lasting impression of the X-T4's build quality is that it'll satisfy both casual users and professionals alike. It provides reassurance that it'll be able to survive a few knocks and general wear and tear from day to day use.
My only real criticism comes back to the screen, which doesn't respond particularly well to touch gestures when it gets wet – something X-T3 users are able to sympathise with. Also when you double tap the touchscreen to inspect an area of an image in playback mode the X-T4 magnifies at the point of focus and not the area you specify. It would be good to see Fujifilm offer the option for the user to select which they'd prefer from the touchscreen settings.
Fujifilm X-T4: Performance
One feature I'm yet to comment on is the X-T4's electronic viewfinder (EVF). It's the same 0.5in, 3.69-million dot OLED unit as that used by the X-T3 and provides a similarly sharp and accurate viewing experience while displaying faithful colour to that rendered by the rear screen and seen by our eyes.
One area of difference is the three new 'Boost' modes, which change the responsiveness of the LCD and EVF. In Luminance Priority, Resolution Priority and Frame Rate Priority boost modes, the AF speed, LCD frame rate and EVF frame rate increase. In all three modes the AF speed goes from from 0.08sec to 0.02sec.
By selecting frame rate priority mode the EVF frame rate increases from 60fps to 100fps, resulting in smoother transitions when panning and tracking moving subjects. In use I found that if you want the smoothest LCD/EVF viewing experience possible it's best to set performance to boost and select EVF Frame Rate Priority as your boost setting. Both are hidden away in the setup power management settings.
The performance of the IBIS system is extremely effective. I'd class it to be up there with impressive IBIS systems found on other mirrorless cameras such as the Olympus OM-D E-M5 III and Nikon Z 6. Under the camera icon in the main menu there's a sub-head for IS mode. Selecting continuous means the IBIS system is always active when the camera is switched on. Set it to 'shooting only' means IBIS will only activate when the shutter button is half pressed.
With non-stabilised lenses you have the option to turn IBIS off from the same menu, but when you use a lens with OIS built-in, the option to turn off IBIS disappears. In this instance, image stabilisation is controlled from the OIS switch on the lens.
As with all IBIS systems, you'll achieve sharper handheld shots with slower shutter speeds using a wide lens than you will with a long telephoto that accentuates the smallest of handheld movements. How slow you can achieve pin-sharp results is completely dependent on the user as some people have steadier hands than others.
During my testing I found I was able to capture consistently sharp handheld shots of static subjects at 1/25sec using the XF 100-400mm f/4.5-5.6 R LM OIS WR at full telephoto that's equivalent to 600mm. With a medium telephoto prime like the XF56mm f/1.2 R that features no OIS I managed several sharp frames as slow as 1/5sec. With a wide-angle zoom like the XF 10-24mm f/4 R OIS I achieved several sharp handheld frames with a 1-second exposure at the widest point in the zoom range.
While the X-T4's IBIS is great to have and allows you to shoot sharper shots at slower speeds, it should be looked at as a shooting aid and not technology to overcome poor shooting technique. Photographers who are constantly on the go and shoot stills quickly without a tripod, not overlooking videographers who want to create silky smooth stabilised handheld footage, will reap the reward of having IBIS on the X-T4.
Other benefits include the new lease of life it brings to previously unstabilised lenses and the way it allows for creative freedom with motion while keeping stationary subjects perfectly sharp.
The X-T4's autofocus performance is lightening fast and super responsive. It's more than capable of keeping up with erratic birds in flight, fast cars at a race circuit, trains approaching at speed and most situations where an immediate autofocus response is required. Zone AF and continuous AF combine brilliantly for tracking shots of fast, unpredictable subjects and it's worthwhile exploring the AF-C custom settings that let you tailor the AF response to your subjects behaviour.
I found face and eye detection more responsive on the X-T4 than the X-T3 when shooting portraits in burst mode. This is a great feature to use when working under pressure and you want to maximise your hit rate of sharp shots on the eyes. A white square clearly reveals which the eye the camera locks onto in eye auto mode, which turns to green when the shutter is half depressed. Like the X-T3, you can tell the X-T4 to prioritise focus on the left or right eye, which works particularly well.
Images straight out of camera leaves little to be desired. Colours are rich, vibrant and are rendered true to life. The film simulation modes allow you to get creative and are effective at adding extra punch at the point of capture, plus they can be applied post capture by making a simple in-camera raw conversion.
The two new Auto White Balance options (White Priority and Ambience Priority) are located either side of the standard Auto White Balance (AWB) setting. With standard Auto White Balance (AWB) rarely putting its foot wrong outdoors, these new modes are most likely be used indoors where the light source is subject to change or may not always be consistent. The X-T4's TTL 256-zone metering system judges scenes well and with exposure compensation a thumb flick away it's quick and easy to adjust when required.
Paired with a pair of Toshiba Exceria Pro 32GB SDHC UHS-II cards, the X-T4 sustained 38 raw files being taken at 10fps and 35 raw files at 15fps before the buffer became full. In electronic shutter mode, the camera managed to record 35 raw files at 20fps (without 1.25x crop) and 33 raw files at 30fps with the 1.25x crop.
Shooting in Fine JPEG saw the X-T4 reach 60 frames at 15fps using the mechanical shutter and 55 frames at 20fps with the electronic shutter before signs of slowing were noticed. At 30fps (with the 1.25x crop) the X-T4 rattled off 52 Fine JPEGs before slow down occurred, but the buffer wasn't hit and the camera continued shooting until the card was full.
Fujifilm X-T4: Image Quality
The X-T4 is Fujifilm's second X-T model to be equipped with a 26.1-million-pixel X-Trans CMOS 4 sensor and X-Processor 4. With the same sensor and processor combination as the X-T3, image quality as you might expect, is on an equal playing field as its predecessor. A key strength of the X-T4's image quality performance is the way it handles noise and preserves such fine detail up to its native ceiling of ISO 12,800. Shooting in Raw is recommended for the finest image quality, but the X-T4's JPEG's are excellent and I found it beneficial to reduce the high ISO noise reduction just a touch to a value of -2 or -3 when working in low-light conditions.
Fujifilm X-T4: Resolution
The lack of optical low-pass filter contributes to a maximum of 3400/lph being resolved between ISO 80 and ISO 400. At ISO 3200 and ISO 6400 the X-T4 resolves sensational detail in its files, with figures exceeding 3,000l/ph. Pushing higher resulted in 2,800l/ph being resolved at ISO 12,800, which remains an excellent result and is the same figure as recorded by the X-T3 when we tested it in 2018.
Rotating the X-T4's ISO dial to its 'C' setting to access the extended sensitivity settings resulted in 2,600l/ph and 24,00l/ph being recorded at ISO 25,600 and ISO 51,200 respectively. While we'd recommend these extended settings are best avoided, users should be aware they're not accessible when the electronic shutter is activated and only when the mechanical shutter is used.
Fujifilm X-T4: Noise
Shoot in raw and use the X-T4 between ISO 80 and ISO 800 and you'll be rewarded with clean, noise-free images that don't require any noise reduction to be applied. Select ISO 1600 and you'll notice luminance starting to creep in under inspection, however it's not immediately obvious to the naked eye.
The X-T4 controls noise admirably at ISO 3200 and ISO 6400 too, though users are likely to find themselves applying a touch of noise reduction in post to the latter setting. The preservation of detail at ISO 12,800 isn't what it is at ISO 3200, but this wouldn't put me off from using this setting in low-light situations. Though ISO 25,600 could be used in a worse case scenario, I'd advise users to steer clear of the two extended ISO settings.
Fujifilm X-T4: Verdict
Fujifilm's X-T series has come a long way from where it began six years ago with the X-T1. The X-T2 was a revelation in terms of autofocus speed and the way it introduced a fantastic three-way tilt screen, while the X-T3 that succeeded it in 2018 took shooting speed and low-light performance to new heights. With each iteration we've seen Fujifilm make significant changes to the model before and it's a similar story with the X-T4 that advances where the X-T3 left off.
The addition of IBIS is significant. It's incredibly effective at stabilising handheld shots and video footage with OIS and non-OIS lenses, plus it has been implemented without severely affecting the size or weight of the body. From my experience the marginal increase in body size actually improves the handling characteristics of the camera and its deeper grip is particularly welcome when it's used with larger, heavier lenses.
There's no denying the X-T4's vari-angle screen's is an improvement in terms of the manoeuvrability it offers, however some users will find that it's not as fast to flip out and wish Fujifilm had kept the previous design that didn't obstruct access to the ports at the side when shooting from high and low angles.
The control offered by the touch screen and its responsiveness when it gets wet are two other areas where it's not quite as good as its closest mirrorless rivals. Videographers who frequently monitor audio as they record are also likely to be slightly put off by the fact it doesn't have a dedicated headphone port like the X-T3.
Minor points aside, the X-T4 is a phenomenally versatile camera. It has the speed and processing power needed to keep up with fast action, it resolves good detail in its files for landscape lovers, provides portrait photographers with brilliant Face/Eye autofocus and is equally at home shooting documentary, wedding, street or architectural images. It's hard to think of any situation where the X-T4 would be found to be out of its depth.
Does it offer enough to justify upgrading from the mighty X-T3? It's questionable and possibly not if IBIS isn't a necessity for you. The release of the X-T4 has seen the price of the X-T3 drop to £899 at the time of writing (21/05/20) too, making it a very tempting buy if you can't stretch your budget to £1549 for the X-T4 and want to hold some money back to put towards a lens.
All things considered, the Fujifilm X-T4 is a fabulous mirrorless camera that's supported by a fine selection of XF lenses. It would make a great choice for keen enthusiasts and professionals who are conscious of size and weight and would like to build a smaller, lighter system. It's our favourite Fujifilm X-series camera to date and we'd go as far as saying it's the finest APS-C mirrorless camera ever made.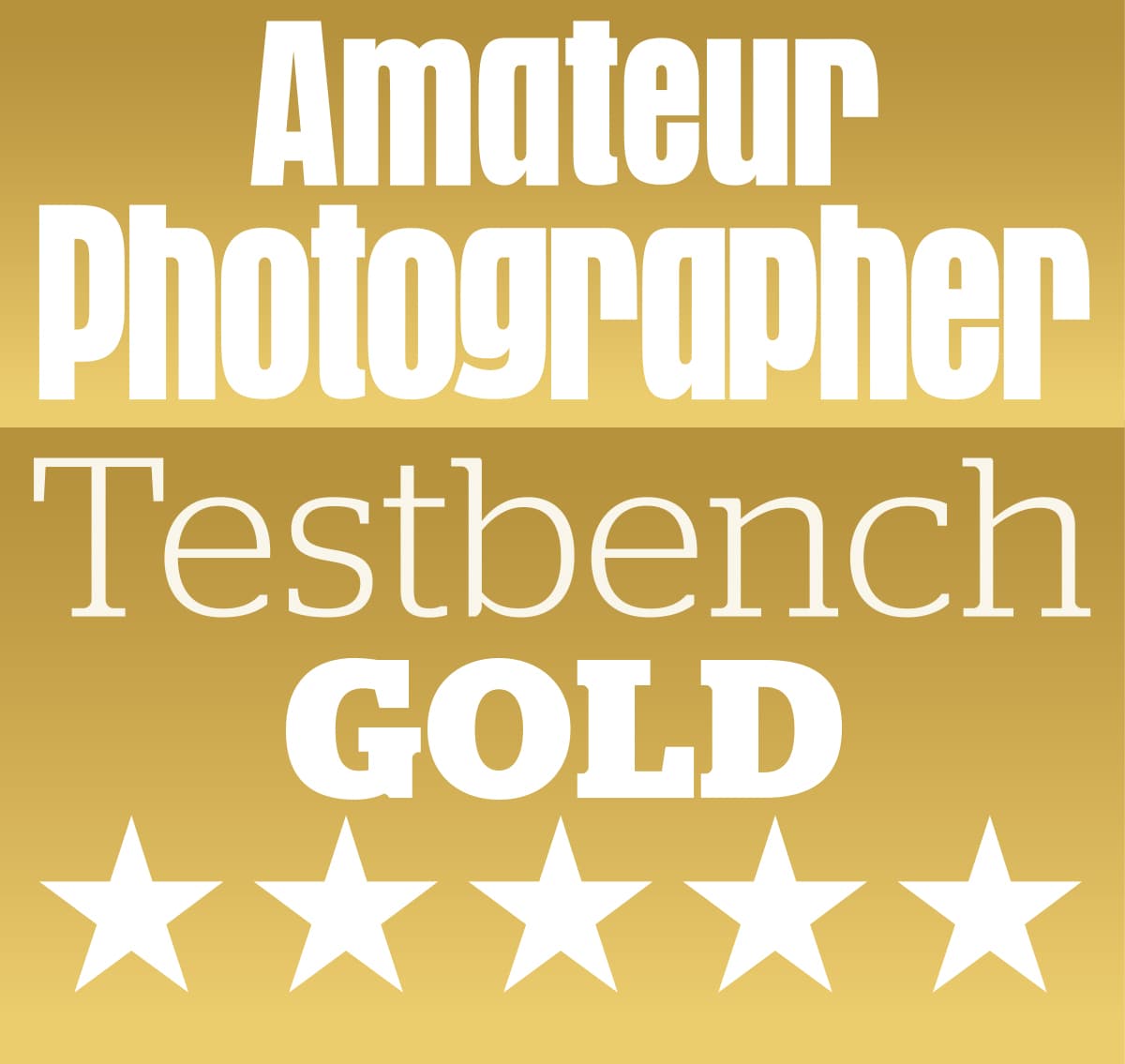 Fujifilm X-T4: First Look Hands On
At a glance
£1549 body-only
26.1MP APS-C X-Trans CMOS 4 sensor
ISO 160-12800 (ISO 80-51200 extended)
15 frames per second shooting
5-axis in-body image stabilisation
3in, 1.62m-dot fully articulated touchscreen
Fujifilm's single-digit X-T series models have long been favourites of serious photographers, thanks to their enviable combination of superb image quality, robust weather-sealed construction and intuitive dial-led handling. Indeed in most respects the current X-T3 is one of the finest APS-C cameras on the market. About the only significant point against it is a lack of in-body image stabilisation (IBIS), which is increasingly being appreciated as invaluable for stills and video shooters alike. Fujifilm introduced IBIS two years ago on the X-H1, but its bulkier body never won quite the same acclaim.
Enter the X-T4. This new model takes most of the features that have made the X-T3 so popular, but adds 5-axis IBIS without dramatically increasing in size. Indeed it's just 2mm wider, 5mm thicker and 68g heavier than its predecessor, which is a small price to pay for gaining a claimed 6.5 stops of stabilisation when using Fujifilm's wide range of non-OIS lenses.
Optically stabilised lenses can still be used, of course, with the OIS correcting angular shake as usual, and the IBIS taking responsibility for rotation around the lens axis, along with up/down and left/right movements. With OIS lenses Fujifilm specifies between 5 and 6.5 stops overall stabilisation, equating to an increase of up to a stop over the lenses alone.
Fujifilm's second big change is unlikely to be as universally welcomed, because the X-T4 has adopted a fully articulated side-hinged screen. This has the advantage of offering a broader range of angles, and in particular can be set to face forwards for selfies or video work, or folded in against the camera back for protection when it's not in use. However it's slower to use than the X-T3's triple-hinged rear LCD, and is likely to be incompatible with the L-brackets favoured by many tripod users.
Another key update is a new mechanical shutter that offers continuous shooting at up to 15 frames per second, which Fujifilm claims is the fastest of any mirrorless camera. It's rated to 300,000 actuations and is super-quiet, with 30% lower operational noise compared to the X-T3. The firm says that updated AF algorithms and a rapid 0.02sec focus acquisition time should keep pace with the quicker frame rate, while face and eye detection and subject tracking have also been improved.
The X-T4 also gets a new, higher-capacity battery, with the 2200 mAh NP-W235 providing an impressive 500 shots per charge. The battery can be charged via the USB-C port in approximately three hours using a 3A (or higher) supply. It'll still charge from lower-power USB outputs and powerbanks, but naturally this will take longer. Users who'd like to purchase extra NP-W235 batteries can do so for £65 each, and Fujifilm will also produce a dual battery charger capable of charging two NP-W235 batteries at the same time, which will cost £60.
In imaging terms, through, the X-T4 offers no upgrade over the X-T3. It employs the same 26.1MP X-Trans CMOS 4 sensor and X-Processor 4, and offers the same sensitivity range of ISO 160-12800, extendable to ISO 80-51200. But this is still one of the best APS-C sensors you can get, complemented by Fujifilm's excellent film simulation colour modes.
Fujifilm X-T4: Design evolution
Broadly speaking, the new model looks very similar to its predecessors, meaning that it's an SLR-shaped camera with an array of dials and switches on the top plate for changing exposure and operational settings. But Fujifilm hasn't stood entirely still in terms of body design, with a number of tweaks and updates in a bid to improve operability.
The three buttons on the upper back have moved around, with the net effect of providing a large, easier-to-reach AF-ON button beside the viewfinder. The switch below the shutter speed dial no longer controls the metering mode, but instead selects between stills and video shooting. It's a move that's sure to irritate some purist photographers, but reflects the X-T line's ever increasing maturity as a video tool.
Fujifilm X-T4: Video
The X-T4 promises to be just as capable at recording video as at shooting stills, offering both 4K recording at 60fps, and high-speed Full HD at 240fps. Flicking the switch to the Video position activates an optimised user interface that includes a movie-specific onscreen quick menu, along with entirely independent shooting settings. In this regard the camera can be instructed to ignore the positions of its control dials, allowing users to change settings silently using the touchscreen instead. There's a new Eterna Bleach Bypass Film Simulation mode too, which gives a high-contrast, desaturated look.
Video files can be recorded to both of the camera's SD card slots simultaneously, and the card compartment cover can even be removed to facilitate use in a cage. A microphone socket is built-in, positioned just beyond the screen's arc of movement, meaning that mics with slimline jacks might not impede its rotation. There's no headphone socket, but a USB-C to 3.5mm adapter is supplied in the box for those who'd like to monitor audio when the battery grip isn't used.
Fujifilm X-T4: VBG-XT4 battery grip
To accommodate the X-T4's larger footprint and bigger battery, Fujifilm has designed an all-new vertical battery grip, the VBG-XT4. It secures beneath the camera via the tripod thread and offers improvements to both handling and performance. Built to the same robust, weather resistant standard as the camera's body, it accommodates two additional NP-W235 batteries that work in conjunction with the battery that's already loaded in the camera to provide up to 1,450 frames before a recharge is required.
Unlike the X-T3's grip, all three batteries can be now be recharged simultaneously via the USB Type-C port at the side of the camera, meaning the grip no longer requires its own power adapter. The time it takes to recharge all three batteries is dependent on the power supply used, however with the camera plugged in to a 45W or above output, recharging is claimed to be as quick as three hours.
There's a new performance switch that provides the option to select economy, as well as the usual normal and boost settings, and users also benefit from a dedicated headphone socket. The grip includes front and rear electronic dials and and AF-point selection joystick, along with AF-ON, AE-L and Q buttons, but their layout is very different from the camera's landscape-format controls. The VGB-XT4 will be sold separately for £299.
Fujifilm X-T4: Pricing and availability
The X-T4 will be available in a choice of black or silver finishes for £1549 body-only, £1899 with the XF 18-55mm f2.8-4 R LM OIS or £1949 with the XF 16-80mm f4 R OIS WR. This works out at £200 more than the cost of the X-T3 when it was launched in 2018. It's due to hit the shops in late April or early May.
Fujifilm says that the X-T3 doesn't replace the X-T3 outright, with the older model remaining on sale for those who prefer its blend of features. Interestingly the firm is also stressing that this isn't the end of the X-H line, with a new iteration on the cards in future.
Fujifilm X-T4: First Impressions
With the X-T3 already being one of our favourite cameras, the addition of IBIS naturally has us very excited indeed. In fact if Fujifilm had just done that and no more, we'd probably be even happier. But a few contentious design decisions, most notably the side-hinged LCD, bring some pause for thought. In the AP office, the majority of us would have preferred the existing screen design.
That said, the X-T4 looks like it'll be a fantastic update that will surely become the new class-leader among crop-sensor cameras. It'll certainly provide stiff competition to the likes of the Sony Alpha 6600 and Olympus OM-D E-M1 Mark III. The bad news is that we'll have to wait a while to try it out properly, but as ever we'll bring you a full review the moment we can lay our hands on one.