The Canon EOS R50 is a 24MP entry-level mirrorless camera from Canon, using the Canon RF lens mount. It offers 4K video and high-speed shooting, as well as a compact size – but is it one of Canon's best mirrorless cameras? Find out in our comprehensive review.
Canon EOS R50 at a glance:
$799 / £679 body-only
$900 / $799 with 18-45mm zoom
$1029 / £1099 with 18-45mm and 55-210mm zooms
24.2MP APS-C sensor
Up to 15fps shooting
4K 30p video recording
2.36m-dot, 0.59x electronic viewfinder
3in vari-angle touchscreen
The Canon EOS R50 is an entry-level mirrorless model with a 24MP APS-C sensor. It's aimed at people buying their first standalone camera, progressing from smartphone use for photos and video.
With the same sensor and processor as the Canon EOS R10, it offers broadly the same specification – but is even smaller and lighter, and has a much simpler, beginner-friendly design.
The EOS R50 is essentially a re-worked version of the EOS M50 Mark II – and looks like it – but with an RF mount, rather than EF-M. The R50 is also effectively a successor to the EOS Rebel SL3 / EOS 250D ultra-compact DSLR, with Canon's future now firmly set on the RF mount alone. (Canon's older EOS M-series APS-C mirrorless system now appears to be history.)
Available in a choice of black or white finishes, the EOS R50 costs £690 / $860 body-only, £800 / $1000 with the RF-S 18-45mm F4.5-6.3 IS STM zoom, or £1050 / $1300 in a dual-lens kit adding the RF-S 55-210mm F5-7.1 IS STM telezoom. This makes it rather more expensive at launch than either the EOS 250D or EOS M50 Mark II, which each cost around £700 / $875 with their respective kit zooms.
It competes against the likes of the Fujifilm X-T30 II, Nikon Z 50, and Sony Alpha 6400, all of which are similarly featured, if somewhat older designs. So, how does the EOS R50 compare with its competitors, and is it one of the best cameras under $1000 / £1000?
Canon EOS R50: Features
Canon has built the EOS R50 around the same 24MP APS-C sensor used by the EOS R10. This offers a standard sensitivity range of ISO 100-32,000, expandable to ISO 51,200. The camera employs a simple shutter mechanism that offers a choice of an electronic first curtain mode, with a fastest speed of 1/4000sec; or a silent, fully-electronic option which extends to 1/8000sec. In either case, the longest user-selectable speed is 30 seconds, with bulb mode also available.
Despite its entry-level positioning, the EOS R50 boasts subject detection AF, which has previously only been seen on more expensive cameras. This means it can recognise and track focus specifically on certain subject types – people, animals and vehicles – which counts as a significant advantage over its competitors. It's speedy for its class, too, being capable of shooting at 12fps, rising to 15fps with its electronic shutter.
As we'd expect for an APS-C camera at this level, there's no in-body image stabilisation. This means relying on optical stabilisation instead, which is built into most (but not all) of Canon's RF lenses. Likewise, you get a single card slot and a relatively small battery.
Video can be recorded at 4K and 30fps with digital stabilisation, and unlike the EOS M50 Mark II, this uses the full sensor width without a crop. Vertical video is supported for social media, and the camera can be used as a plug-and-play webcam. You get a built-in microphone socket for higher-quality sound, but no headphone socket to monitor audio.
Smartphone connectivity is supplied by built-in Wi-Fi and Bluetooth, with Canon's Camera Connect app providing a comprehensive set of options. You can use your phone either as a simple shutter release via Bluetooth, or as a comprehensive Wi-Fi remote control with a live view feed and the ability to change many camera settings. Then after shooting, you can browse through your images and copy your favourites for sharing.
It's also possible to geotag your images using your phone's GPS data, and to auto-transfer every image you shoot to your phone. In-camera raw conversion is available for tweaking images before sharing them, but only with Canon's basic, results-oriented 'Creative Assist' interface.
Canon EOS R50 key features:
As its name implies, the EOS R50 is essentially an RF-mount reworking of the older EOS M50 design, with much the same layout.
Power:  The LP-E17 battery is rated for 310 shots using the EVF, or 440 shots with the LCD. A mains charger comes in the box, and the battery can also be topped up via USB-C powerbanks and power supplies
Connectors:  USB-C and micro HDMI ports are found on the side of the handgrip, with a 3.5mm stereo mic port on the other side of the body. But there's no option to use a wired remote release.
Storage:  Files are recorded to a single SD card slot, which supports the UHS-I standard only
RF mount:  You can use Canon's RF and RF-S lenses, or EF and EF-S mount DSLR lenses via a mount adapter
Flash:  A small flash is built in, which pops up manually from the viewfinder housing. It has a guide number of 6m at ISO 100
Multi-function shoe:  The EOS R6 uses Canon's multi-function shoe, which includes a digital audio input for use with the DM-E1D microphone (£299 / $399). Disappointingly, though, it has no legacy flash contacts. It'll directly accept the Speedlite EL-5 flash (£399 / $499), but older units need the AD-E1 adapter (£40 / $50)
Canon EOS R50 compared to the Canon EOS R10
While the EOS R50 has a lot in common with the EOS R10, it's a much simpler camera, particularly in its control layout. The EOS R10 has a second control dial and Canon's handy M-Fn button for changing secondary settings; a focus joystick and AF-ON button on the back; plus an AF/MF switch and DOF preview button on the front. It's also more configurable, with two user customisable C positions on the mode dial. You get a fully featured hot shoe and a wired cable release port on the R10, too.
The R10 spec has quicker burst shooting (15fps with the mechanical shutter, and 23fps with the electronic) and can make use of the faster UHS-II SD cards to keep up. Its AF system is more sophisticated, with various AF use-case setups selectable in the menu for different shooting scenarios. This underlines the EOS R50's positioning as a camera for beginners, with the EOS R10 aimed at more experienced photographers.
Cann EOS R50: what lenses can you use?
The EOS R50 directly accepts Canon's RF-mount lenses, including both full-frame RF lenses and APS-C format RF-S optics. It can also be used with EF or EF-S DSLR lenses via the Canon Mount Adapter EF-EOS R (£99 / $119), or cheaper third-party alternatives from the likes of Viltrox. But Canon's EF-M lenses for the older EOS M system are incompatible.
Perhaps the biggest criticism of Canon's RF system is the paucity of APS-C lenses. When the EOS R7 and R10 were launched last year, many observers assumed Canon would re-work its existing EF-M optics into RF mount, which would give a decent compact lens range for relatively little effort. Sadly, this isn't the case, with the company instead releasing new designs that represent a step backwards from their EF-M counterparts. As a result, the EOS R50 is far less served with lenses than either the EOS M50 Mark II or the EOS 250D that it supercedes. Nikon Z50 users are hardly any better off, but both Sony and Fujifilm have much more extensive APS-C lens line-ups.
The EOS R50's standard kit lens is the RF-S 18-45mm F4.5-6.3 IS STM which, like the camera, is quite compact and lightweight. However, its 29-72mm equivalent range and dim maximum aperture limit creativity. There's also a twin-lens kit that adds the RF-S 55-210mm F5-7.1 IS STM telephoto zoom (which equates to 90-335mm in full-frame terms). But without doubt the nicest companion to the EOS R50 is the RF-S 18-150mm F3.5-6.3 IS STM: an all-in-one zoom with a 29-240mm equivalent range. Unfortunately, this costs £499 / $550; a big proportion of the camera's price. For a native RF-mount wideangle zoom, that's just too bad – at the time of writing, there isn't one.
Among the full-frame RF lens line-up, the RF 35mm F1.8 IS Macro STM, RF 50mm F1.8 STM, and perhaps the RF 100-400mm F5.6-8 IS USM look a nice match. But most are too bulky and expensive for the EOS R50. Unfortunately, Canon has effectively blocked third-party makers from producing RF-compatible lenses. This precludes the likes of Tamron, Samyang and Sigma as sources of alternatives.
Canon EOS R50: Build and handling
As for design, the EOS R50 borrows heavily from the EOS M50 Mark II, with a similar layout and control set. Canon is very good at making small bodies that handle well, and that's exactly what we get here. The grip may be small, but surprisingly comfortable in the hand, with a well-defined resting space for your thumb. Despite the body's plastic shell and light weight, it doesn't feel cheap.
The larger RF mount brings subtle changes in shape and styling, though, with more rounded shoulders and a curvier flash housing. The viewfinder eyepiece sticks further out the back, too. Where EOS M cameras used a control dial encircling the shutter button to change exposure settings, the R50 reverts to Canon's standard vertically embedded dial, bringing the design into line with the rest of the EOS R range.
Physical controls are pretty minimal, with the back of the camera mostly taken up by the articulating screen. On the top are the shutter button, control dial, exposure mode dial, ISO and video record buttons, and the power switch. At the back, there are just exposure lock and AF area selection buttons; a 4-way d-pad with a central 'SET' button; and Menu, Info and Playback buttons. All these buttons are very small indeed, with the latter three also flush against the camera's back, making them difficult to locate by touch when using the viewfinder.
The directional buttons on the d-pad are assigned to specific functions. The up key is used to set exposure compensation, and the left and right keys control AF/MF and drive modes respectively. The d-pad cannot be reconfigured to move the focus point directly, so you have to press the AF Area button first, which is rather long-winded. Instead, it's much easier to use the touchscreen to set the focus point, both when using the rear screen and the viewfinder; but the latter has to be enabled in the menu. Other functions can be accessed quickly from the Quick Control screen by pressing the Q button.
Canon provide plenty of scope for customisation here – much more so than was once the case for cameras at this level. The ISO, video record and d-pad buttons can all be reassigned to the user's preference, and autofocus activation moved from the shutter button to the AEL button on the back. You can also customise the Quick Control menu, and build a "My Menu" for quicker access to your most-used settings. This is really helpful for beginners as they get to know the camera and its features.
Given the relative lack of buttons, the touchscreen also becomes an important control point, with Canon's excellent touch interface extending to every facet of the camera's operation. It works especially well with the Q menu for changing multiple settings quickly. Overall, the EOS R50 is good to use, as entry-level cameras go. But its lack of buttons and dials is likely to be frustrating for more advanced users, who should look towards the EOS R10 instead.
Canon EOS R50: Viewfinder and screen
The EOS R50's viewfinder has much the same specifications as those on the EOS R10 and EOS M50 Mark II (and indeed, the original M50 before that). It's a 2.36m-dot unit with 0.59x magnification, which means it's distinctly small even in comparison to the R50's entry-level peers. Then again, it's still larger than the EOS 250D's optical viewfinder. It's also a bit dim, which can make it difficult to see in bright light.
Canon previews colour processing and exposure across a +/-3 EV range, which gives a good idea of how your images are going to turn out. You can overlay useful shooting aids including gridlines, an electronic level, and a live histogram. Via the 'Display simulation' menu item, the camera can also preview depth-of-field with native RF lenses, although this is of limited use with the small-aperture kit zooms. But it could be genuinely valuable when using large-aperture primes.
Also included is Canon's 'OVF sim view assist' setting. This aims to replicate the experience of using a DSLR's optical viewfinder, with neutral colours and boosted shadow detail. On the EOS R50, it doesn't have a great deal of effect compared to the larger, brighter EVFs on Canon's higher-end cameras, so I didn't find it as useful.
The screen is the same 3in, 1.62m-dot fully articulated touchscreen that we've seen on other recent Canon cameras, including the EOS R10, and indeed the entry-level full-frame EOS R8. This is no bad thing, as it's decently bright, detailed, and colour accurate. With its side-hinged design, the screen is great for shooting at creative angles – be that at waist-height, ground-level, or overhead.
It's equally useful when shooting in portrait format – unlike the screens on many of its rivals that only tilt in one dimension. You can also position the screen so it faces forwards for self-recording, or fold it in against the camera's back for protection.
Canon EOS R50: Autofocus
One area where cameras have advanced dramatically in recent years is with autofocus – specifically subject recognition. Having developed a highly sophisticated system for its flagship EOS R3 back in 2021, Canon has implemented the technology throughout its range, including the EOS R50. While higher priced models contain more advanced features, the essentials this does get are really useful for any photographer.
Click on any sample image to see the full-resolution version
Thanks to Canon's Dual Pixel CMOS AF system, the EOS R50 can focus quickly and accurately anywhere within the image area. If you prefer to position the focus point manually, a wide variety of sizes are available, including three user-customisable rectangular areas. Alternatively, let the camera decide on the focus point itself.
This is where subject detection comes into its own. Like other recent Canon cameras, the EOS R50 is capable of recognising people, animals and vehicles, and then tracking and maintaining focus on them as they move around the frame. Unlike some manufacturers' systems, you don't have to specify the subject type in advance, but can leave the it set to Auto detection. Alternatively, set the camera to focus specifically on the subject type you want. Once it detects a subject, it will outline it in blue and follow it as it moves around the scene. If the camera can't recognise a suitable target, there's also a conventional tracking mode that takes its cues from the colour and pattern of whatever you initially focus on.
Just as with other recent Canon models, this all works exceptionally well, leaving you free to concentrate on framing the subject while the camera takes care of focusing. It's impressive, and very welcome, to see such a capable and yet easy-to-use subject detection system at this price point. Without doubt, it's the EOS R50's biggest selling point over its rivals.
Canon EOS R50: Performance
As we expect from Canon, in use the EOS R50 is a slick and polished performer with no annoying quirks. It powers on near-instantly, and responds snappily to both the physical controls and the touchscreen. The shutter, while audible, isn't obtrusive, and can be switch to the electronic shutter in situations that require the camera to be silent. However, this does need to be used with caution, due to potential image-quality compromises from rolling shutter distortion and banding under artificial light.
With the same sensor and processor as the EOS R10, the EOS R50 performs almost identically in most respects. Canon's metering is, as usual, strongly linked to the focus point. This means your subject should never be badly under or overexposed, but you may need to apply exposure compensation if it should look much darker or lighter than average; or if you're in danger of losing highlight detail. This is relatively easy to see in the viewfinder.
Auto white balance is usually well-judged. Combined with Canon's punchy colour rendition, this means that JPEG files look really nice straight from the camera. To see the maximum amount of detail in your images, you'll need to switch to the Fine Detail picture style, which uses more refined sharpening than the Standard option.
Continuous shooting performance is really impressive, given the price. In my tests, the EOS R50 achieved its specified shooting speeds of 12fps with the mechanical shutter and 15fps with the electronic shutter. While the buffer is small – just 8 frames in RAW, and 17 in JPEG – it clears very quickly. This means you can shoot a lot of short bursts in rapid succession, provided you use a fast SD card.
While battery life is nothing to brag about, it'll probably be adequate for most users. Canon has adopted a robust approach to power saving, with the viewfinder or LCD dimming and the refresh rate slowing dramatically after just a couple of seconds of inactivity. As a result, the promised 310-shot life isn't wildly optimistic, especially if you regularly shoot bursts.
Spare batteries are relatively affordable and easy to find, and the battery can also be topped up in-camera using a powerbank while you're out and about. Just be aware that that It's picky about needing a 3A USB-C supply, and unlike with many other cameras lower-power USB-A units won't work.
The 24MP sensor is capable of recording easily enough detail to make a sharp, detailed 16″ x 12″ / A3 print, even on close examination. If you shoot raw, you'll find that there's scope to lift up to three stops of additional shadow detail from the files at low ISOs. However, just as I observed with the EOS R10, if you go much further you'll run into blotchy colour noise in darker tones that's difficult to suppress. This is below par for modern sensors.
Frankly, though, the biggest disappointment is the 18-45mm kit zoom. It's reasonably compact in size, and sharp enough, but every time I used it, I found myself wishing it were that bit wider and longer. Indeed, anyone stepping up from a smartphone will be used to having a wider lens. Canon seems to think the EOS R50 should be a good choice for vlogging, but the lens really isn't wide enough for that purpose. The f/4.5-6.3 maximum aperture is disappointing too, either for low-light shooting or trying to get any degree of background blur. Sadly, it's pretty much the dictionary definition of creatively uninspiring.
Turning our attention to video, here the EOS R50 benefits from all the same positives in terms of reliable metering and attractive colour output. But the big problem comes with stabilisation, if you wish to shoot hand-held. Electronic stabilisation is turned off by default, leaving you reliant on in-lens stabilisation alone. As this can't correct for roll around the lens axis, you end up with footage that's very jittery and pretty unwatchable. Enable the standard electronic stabilisation, and things look little better, at the expense of a 1.1x crop. There's also an 'enhanced' option with a 1.4x crop, but then you get nothing resembling a wideangle view at all. For best results, you'll really need to use a tripod or gimbal.
Canon EOS R50: ISO and Noise
With the same sensor as the EOS R10, the R50 gives much the same image quality. You get good-looking files at low ISO settings, with good levels of detail and barely any noise, even when viewed close-up onscreen. Noise starts to creep in at ISO 800, and by ISO 3200, fine detail gets noticeably degraded.
At higher settings, image quality deteriorates progressively, with detail blurring away and shadows blocking up. I'd consider ISO 12,800 the limit of usability, at least using conventional (as opposed to AI-based) noise reduction. At ISO 25,600 both colour and detail deteriorate dramatically, while ISO 32,000 and ISO 51,200 are pretty horrible, and really best avoided.
Below are 100% crops from our standard test scene, shot in raw and converted using Adobe Camera Raw at default settings. Click on any to see the full-size image.
Canon EOS R50: Our Verdict
Canon has a long history of making entry-level cameras that are pleasant to use and perform well, and the EOS R50 stays true to the tradition. It's small and light yet comfortable in your hand, and while somewhat shy on physical controls, the excellent touchscreen interface largely compensates for this. It also delivers consistently attractive JPEG files direct from the camera. The fact that it works well with adapted EF-mount lenses is also a significant attraction for existing Canon DSLR users.
Compared to its competitors, without doubt its strongest selling point is the brilliant subject recognition autofocus. Once  used to how this works, photographing people, animals or vehicles is so much easier. Canon's version manages to combine reliability with ease of use, and it's really impressive to see such a capable AF system at this price point.
There is however, one serious problem: lenses. Canon's native APS-C RF-S lens set is extremely disappointing – I wouldn't inflict the RF-S 18-45mm F4.5-6.3 IS STM kit zoom on anybody. Currently the only credible alternative is the RF-S 18-150mm F3.5-6.3 IS STM, but that costs about 70% of the camera's body-only price. If you're going to buy that lens, it probably makes more sense to get it in a kit with the EOS R10 instead. There's no wideangle zoom at all for shooting landscapes, architecture, or vlogging,
This places the Canon EOS R50 in the odd position of being one of the most capable cameras in its class, yet being completely hamstrung by the lack of available RF-S lenses. It might be worth buying if you already have some Canon EF-S lenses, or you're sure you'll be happy with the kit zoom. But photographers who aspire to expand their horizons should look elsewhere – perhaps most obviously at the Fujifilm X-T30 II.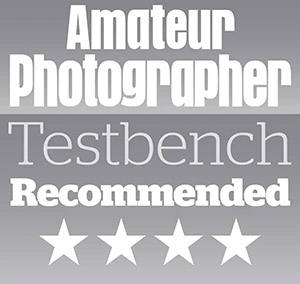 ---
Follow AP on Facebook, Twitter, Instagram, and YouTube.
---
Cann EOS R50: Full specifications