Welcome to Smartphone Picture of the Week! Each week, we select and share the best of your smartphone photography in an online feature here on our website, and on our social media. This week's smartphone photograph is by Muhammad Aybakar, using a Samsung Galaxy S21 Ultra.
Muhammad Aybakar,  Samsung Galaxy S21 Ultra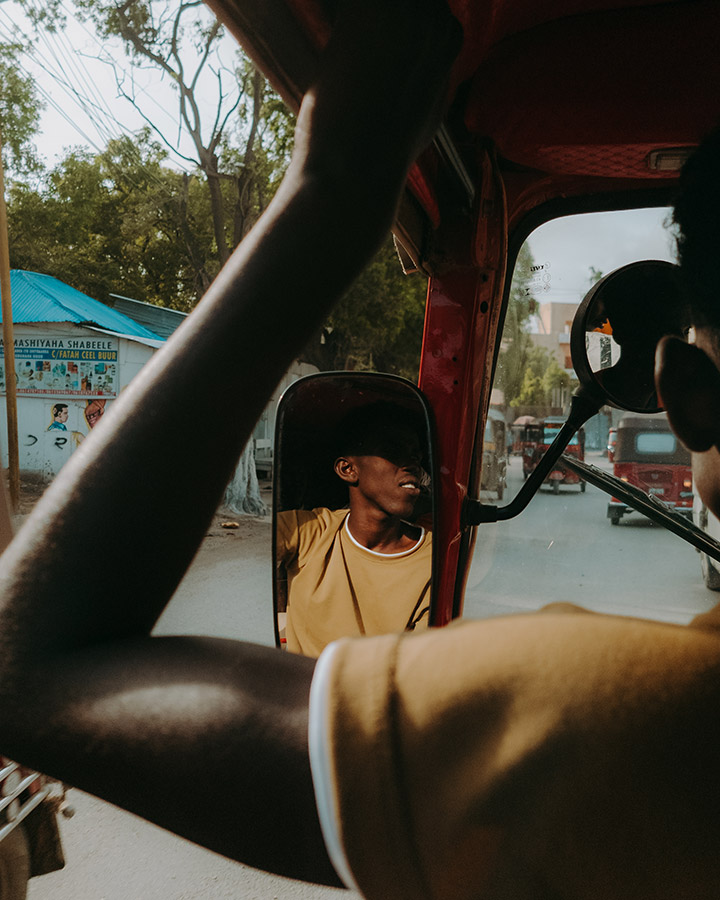 "I'm a street photographer based in Harlem, New York. For years I was the kind of guy always on street photography Youtube yet was too hesitant to ever go out and really try. What really jump started my efforts was an unexpected trip to my home country Somalia, a place where public camera usage in general was shunned but I couldn't help but be inspired. Every day, I would have the Lightroom camera fired up on my Samsung S1 Ultra with the screen brightness at its lowest and would hip fire everything I would see.
This photo is one such photo, where one day while traveling into Mogadishu, the capital city, for a basketball game on a tuk-tuk, this young man who apparently knew the driver hopped on in the front and started socializing with me. Before getting off I just had to grab a photo to commemorate the experience and was pleasantly surprised with how it turned out so I decided to post it along with every other memory I was forming in this strange yet beautiful land.
I'm always travelling between where I live in NYC and Somalia during vacations and I'm always shooting whether from my phone or one day with a proper camera when I can afford one."
Social media:
Instagram: @oliveremedy
Read our Samsung Galaxy S21 Ultra camera review here.
Submit your photos
Want the chance to feature here on our website and across our social media? All you have to do is share your smartphone photographs on social media with the tag #APSmartphonePicoftheWeek. You can also send in photographs to ap.ed@kelsey.co.uk with "Smartphone Pic of the Week" in the subject line.
photography?. We've rounded up the best camera phones for photography and the best camera phones you can get on a budget here.
Read our smartphone reviews here: Smartphone Reviews
Find out how to take better smartphone photos
See more smartphone photography guides:
How to take amazing portraits on a smartphone
Black and white smartphone photography guide
How to take great macro photos on a smartphone
Best camera phone accessories 2023
11 best smartphone photography apps to download now
Best used smartphones to buy in 2023
---
Further reading:
iPhone 13 Pro Max – Smartphone Picture of the Week
iPhone 13 Pro – Smartphone Picture of the Week
Google Pixel 7 – Smartphone Picture of the Week
iPhone 6 – Smartphone Picture of the Week
Samsung S20 Plus – Smartphone Picture of the Week
---