Welcome to Smartphone Picture of the Week! Each week, we select and share the best of your smartphone photography in an online feature here on our website, and on our social media. This week's smartphone photograph is by Martin Sylvester, using a Google Pixel 7.
Martin Sylvester, Google Pixel 7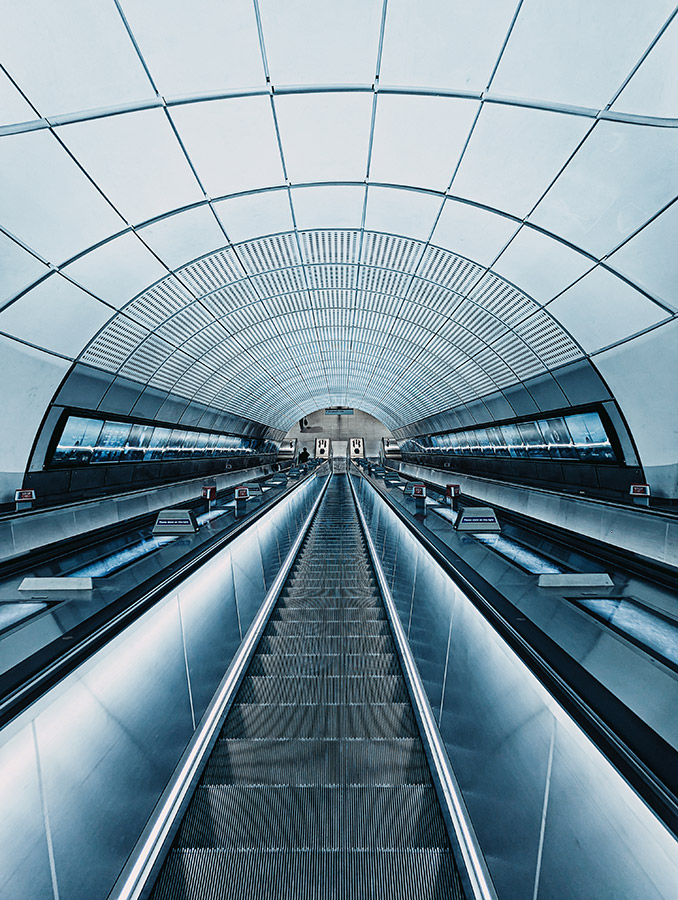 "I'm a creative photographer based in London who loves to explore my city when out on jobs, that take me to all the different boroughs. I mainly specialize in wedding and event photography but my first love is city and architecture. I love how light, shadows and symmetry can create a powerful image.
This image was taken at the new Elizabeth Line station at Farringdon. I was on my way back from a job late at night, and had just upgraded from a Samsung Galaxy S10 and wanted to test out the capability of my new Google Pixel 7. The way it handles low light situations is frankly impressive.
The new Elizabeth Lines are an amazing feat of architecture and I love the attention to detail that they have put into creating the futuristic style. It is a photographers playground and would highly recommend going for impactful imagery. Best times are either early in the morning or late at night, catching the first or last trains to avoid large crowds."
Social media:
Instagram: @martinjsylvester
Website: www.martinsylvesterphotography.com
Submit your photos
Want the chance to feature here on our website and across our social media? All you have to do is share your smartphone photographs on social media with the tag #APSmartphonePicoftheWeek. You can also send in photographs to ap.ed@kelsey.co.uk with "Smartphone Pic of the Week" in the subject line.
We've rounded up the best camera phones for photography and the best camera phones you can get on a budget here.
Read our smartphone reviews here: Smartphone Reviews
Find out how to take better smartphone photos
See more smartphone photography guides:
How to take amazing portraits on a smartphone
Black and white smartphone photography guide
How to take great macro photos on a smartphone
Best camera phone accessories 2023
11 best smartphone photography apps to download now
Best used smartphones to buy in 2023
---
Further reading:
iPhone 6 – Smartphone Picture of the Week
Gareth Thompson iPhone 12 Pro – Smartphone Picture of the Week
iPhone 13 Pro – Smartphone Picture of the Week
Samsung S20 Plus – Smartphone Picture of the Week
---