The best camera is the one in your hand – even if it is a smartphone. Amy Davies speaks to some photographers on how to get the best black-and-white photography using your phone.
---
Black & white photography covers every genre of photography, and you don't necessarily need any special equipment to give it a go. But, if you want to make it as simple as possible, using your smartphone is a great way to experiment with it – especially given you'll likely always have it with you. There are certain genres which are especially fitting for black & white – such as street photography, close-ups and portraits, all of which are well-catered for by modern smartphones.
Lots of smartphones have manual controls, so you can shoot exactly the way you want to. Others have fewer controls but offer a good degree of filters and options for shooting directly in black & white. Then of course, there's the plethora of apps which you can download to convert your smartphone shots into monochrome at the touch of a button. Many will even allow it directly in the native camera app itself.
You'd be surprised how versatile a smartphone is for shooting black & white, and we have been contacted by many readers and experienced photographers – including regular contributor Tim Clinch – who use it for exactly that purpose.
Read on to hear from a photographer who uses their iPhone for stunning black & white close-ups, another who uses it for just about everything, one who creates fantastic landscapes and even one who uses her monochrome smartphone pictures to create intriguing cyanotype prints.
If you shoot monochrome with your smartphone, feel free to let us know via Facebook, Twitter, Instagram, or email us at ap.ed@kelsey.co.uk
---
Black and white smartphone photography: iPhone 7
Caroline Tillet holds DPAGB & BPE3 photographic distinctions and specialises in wildlife and nature photography.
Caroline's setup is very simple – and proves that you don't need the latest technology to achieve beautiful results. She uses an iPhone 7 (first announced in 2016) and doesn't rely on any accessories.
She is aware of its limitations, however, and says she only uses it for small objects and patterns, as she knows they convert quite well into black & white. Interestingly, however, she always shoots in colour – later converting to monochrome.
'I've always struggled to "see" in black & white', she tells us. Caroline has got a DSLR as well as her iPhone but says she hardly converts any of her DSLR shots to monochrome. Again, keeping it simple, she uses the iPhone's inbuilt editing capabilities and doesn't rely on any third-party apps to do the conversions for her. It's very straightforward to convert any of the pictures you take with an iPhone – look for the 'edit' button when viewing pictures in playback. From here, you'll be able to choose a number of different digital filters for various effects – including several black & white options.
Compared to her DSLR, Caroline says her iPhone is very easy to use, especially given how light and compact it is. She likes the instant nature of being able to post from her phone to social media sites – though she acknowledges that her photography with her DSLR is generally more 'mindful'.
Caroline says that she personally wouldn't look to print any of her black & white smartphone shots – particularly given the age and limitations of a 2016 device. However, there's no reason why you can't print smartphone shots – especially on newer models which offer even better quality. Caroline often collates her smartphone shots together in a grid – as seen in some of the examples here – which can be a good way to boost pixel count if you are intending to print your images larger.
Caroline's top tips for black and white smartphone photography
Your approach to using a smartphone should be the same as any other camera. It's just a tool.
Explore different angles – even a slight tilt can change a composition dramatically, especially at this small scale.
Always try to get as close to the subject as possible – fill the frame and make sure it's focused. The iPhone 7 doesn't have a macro mode, but newer iPhone (and Android) models have close-focusing capability.
---
Black and white smartphone photography: iPhone 13 Pro Max
As well as being a regular contributor to this magazine, Tim Clinch has been a working photographer and journalist for several decades. He shoots a variety of commercial subjects, runs workshops and regularly writes for Black & White Photography magazine.
Tim is currently working with an iPhone 13 Pro Max (announced 2021), which he describes as 'superb'. He doesn't use any accessories with his smartphone because 'The whole point of an iPhone is that I can (and do) carry it everywhere with me. If I need more than the three lenses my iPhone already has, I'll use a camera!'
He likes using his iPhone for every subject, not just black & white – and says he always shoots in colour. That said, he believes it's important as photographers to be able to think and see in black & white. 'I pretty much always know in advance what will look good in black & white.' If you're newer to monochrome shooting, it can be helpful to set your phone to monochrome shooting to help train your eye.
While Tim uses the native iPhone camera app to shoot, it's Snapseed he turns to for processing. 'It does everything I need perfectly – and it's free! I also have Lightroom Mobile because it came as part of my Adobe package, but I rarely use it.'
Tim also believes that we need to 'move on' from the comparisons between 'regular' camera equipment and smartphones. 'My iPhone is a fully functioning and important part of my photographic arsenal. I am a passionate advocate of my iPhone and I love it. I shoot for several high-end travel magazines and often find, for example, that shooting in markets with a bulky DSLR can intimidate people, whereas, with my iPhone, I look like just another tourist and can disappear – it's very useful!'
He's also keen to point out how high-quality modern smartphones are. 'I download smartphone files to my desktop, import them to Lightroom and export them as 300dpi TIFF files. Before you ask, yes, they are good enough quality. I have had several covers of international magazines shot on iPhone… not a single person has ever queried the quality of the images (nor have I ever informed any client what the images were shot on).
'iPhoneography, or whatever you choose to call it, has moved on rapidly in recent years to the extent that it should no longer be considered a separate genre. It was often gimmicky and heavily filtered (I call it the faux vintage years). Now that we've all grown up and stopped using so many apps, it's simply photography.'
Tim's top tips for black and white smartphone photography
The biggest mistake is the presumption that it's easy and not to be taken too seriously. Limit the number of apps you have on your phone – I have four – and learn them.
There are lots of filters and effects we can add to our pictures, but, importantly, we don't have to. Your smartphone is powerful, creative and trustworthy – shoot with the same confidence you would with a regular camera, it deserves the same respect.
---
Black and white smartphone photography: iPhone XR
Jeni Harney studied photography at university and has been exhibited and published a number of times. She has previously run workshops on a number of subjects, including shooting with a smartphone, creating cyanotypes and basic film development.
Jeni's work is a little bit different from the rest of the photographers featured in this piece, in that the smartphone is only one element of the final image. She uses her smartphone to capture black & white images which she feels will work well as a cyanotype. As she explains, 'I download the image I want to use to my computer, importing it to Lightroom and editing as needed (though I also do usually edit in Snapseed directly on the phone). I'll then open it in Photoshop, where I will flip it horizontally.
When you're making a cyanotype print, you use the printed side of the negative touching the coated paper for maximum sharpness. A cyanotype has a short tonal range, so I use a curves adjustment layer to reduce the tonal range of the negative. I add a colour overlay of the best UV-blocking colour my printer will print. The last step in making the negative is to invert the image, which is simply 'Ctrl+i'. The negative is printed on transparency film.
'While the ink is drying I'll coat my watercolour paper with the cyanotype solution and put it in a dark place to dry. I just use a paintbrush for coating the paper, but I do measure out the amount of solution I'm using for consistent results. Now we need to make the print.'
'I have a DIY contact frame – it's just a piece of thick board – and a piece of glass for the top, held in place by bulldog clips. The coated paper is on the board, and the negative is placed, printed side down, on top of it, followed by the glass. I expose this under UV light for about 20 minutes, then bring it indoors and wash in normal tap water and hang to dry.'
Jeni uses an iPhone XR for the process, which she say she enjoys because it's always with her. 'Even a walk to the shops can give me an image that's worth printing,' she explains. The biggest limitation she finds is the lack of a zoom – the XR only has one lens. Instead, she finds she must use her feet, rather than rely on digital zoom.
She loves the lightness of the equipment, however. 'Menopause is playing a big part in my photographic choices at the moment. It has left me with aching joints and lacking in energy – I am still using my dedicated cameras as and when I can, but being able to just get out with a phone gives me another creative outlet.'
Jeni's top tips for black and white smartphone photography
You don't need special equipment or a darkroom, just somewhere away from UV light to coat your paper and access the sun to expose it. If you're stuck, check out tutorials on the internet – there are lots!
I also use my smartphone as a way of 'testing' film shots. I'll set it to black & white to give me an idea of whether or not it's worth shooting with my film camera (which obviously has a cost per shot involved). Use your smartphone as another tool for analogue photography.
---
Black and white smartphone photography: iPhone 12
Gaby Zak
Gaby Zak is a member of the Societies of Photographers and is a published nature and landscape photographer. She shoots with a Fujifilm camera but also loves using her iPhone too.
At the moment, Gaby is using the iPhone 12 and finds that it excels in areas where sometimes she doesn't get the effect she would like from her standard set-up. 'On a rainy day, when there isn't much light, the iPhone works well for close-up shots as it picks up details and textures. Or, for landscape shots, dramatic clouds always pick up well, with long exposures also possible for water/the sea.'
Gaby is another photographer who shoots in colour first and then converts to black & white. It's worth noting, that with many smartphones – if you choose to shoot in black & white, you won't be able to go back to colour afterwards – check to see if your smartphone allows you to 'revert' after the fact just in case.
To edit her photos, Gaby uses either the in-phone editing app or a third-party app called Prequel. 'It gives a wider option of features, a more diverse range to play with,' she explains.
The main reason Gaby likes to shoot with her phone is its immediacy. 'It's more adaptable as you don't have to set anything up or worry about SD cards. This is great if you come across a photo opportunity that you haven't planned as by the time you go to get your camera, the opportunity may have passed.'
Gaby's top tips for black and white smartphone photography
With a smartphone, there are limitations – learn to embrace them, not resent them. For example, distant subjects are generally off-limits. Instead, think about close-up and detail shots that you can achieve.
Utilise the ultra-wide angle on your smartphone. This allows you to shoot close-up with different perspectives and is often how the macro focusing works on the latest smartphones.
Strong shadows can work particularly well with smartphones – so keep an eye out for those.
---
Best smartphones for black & white photography
Although you can shoot black & white with pretty much any smartphone, here are our picks for the best options
iPhone 14 Pro
The iPhone gets you a triple-lens array, the ability to shoot in raw (while recording b&w), and a straightforward native camera app. The inbuilt black & white filters are attractive and fun to experiment with, while third-party apps will give your shots a mono conversion. An automatic macro mode kicks in when you get close to a subject.
Read our full iPhone 14 Pro Review here, or see how it fairs against the iPhone 13 Pro in our comparison.
Samsung S22 Ultra
You get four different lenses, and a well-featured native camera app that enables you to shoot in raw and take manual control. Close-focusing is included in a macro mode. There's also an array of digital filters, including mono options, while third-party apps give you extra functionality. This is one of the priciest options, but it's an impressive model.
Samsung Galaxy S22 Ultra Review
OnePlus 11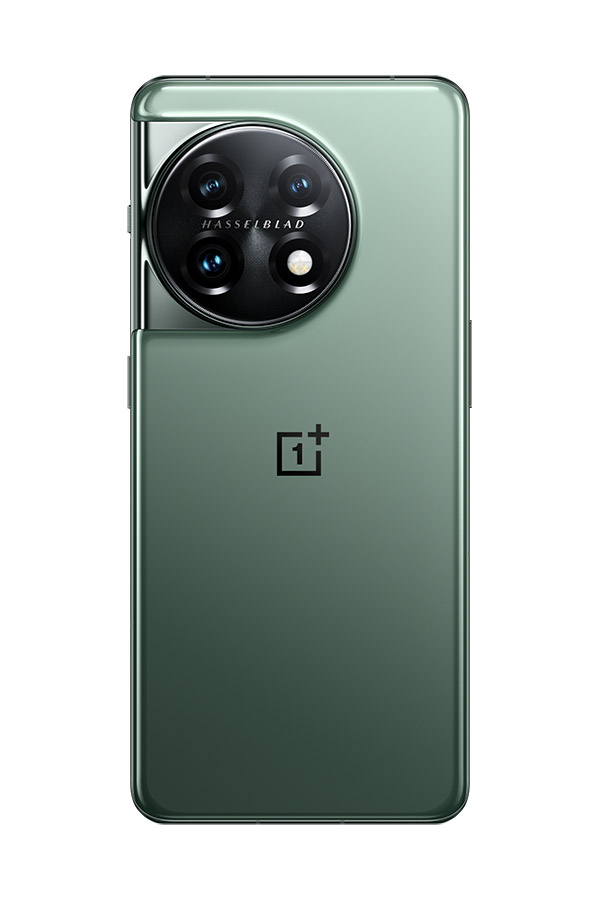 The OnePlus 11 has lenses which were designed in collaboration with Hasselblad. You can shoot in a professional mode, including recording in raw format. A number of digital filters can be used directly in the native app, as well as all the usual third-party options. You get three lenses, as well as the ability to close-focus.
Google Pixel 7 Pro
From £849
Store.google.com
Pixel phones are known for their simplicity – a bit like the iPhone. So there's little manual control, but you get a straightforward experience that delivers excellent results. We have macro focusing (a new feature for the 7 range), a triple-lens set-up, raw shooting, and you can add digital filters directly in the native app. Again, third-party apps are available.
Read our smartphone camera comparisons:
iPhone 14 Pro vs Google Pixel 7 Pro
Samsung S22 Ultra vs iPhone 14 Pro
Read our smartphone reviews here: Smartphone Reviews
---
Find out: 
How to take better smartphone photos
Using smartphones for street photography
How to take amazing portraits on a smartphone
How to take great macro photos on a smartphone
Best camera phones for photography
Best camera phone accessories 2023
11 best smartphone photography apps to download now
---