Welcome to Smartphone Picture of the Week! Each week, we select and share the best of your smartphone photography in an online feature here on our website, and on our social media. This week's smartphone photograph is by Ray Tickle, using a Samsung S20 Plus.
Ray Tickle, Samsung S20 Plus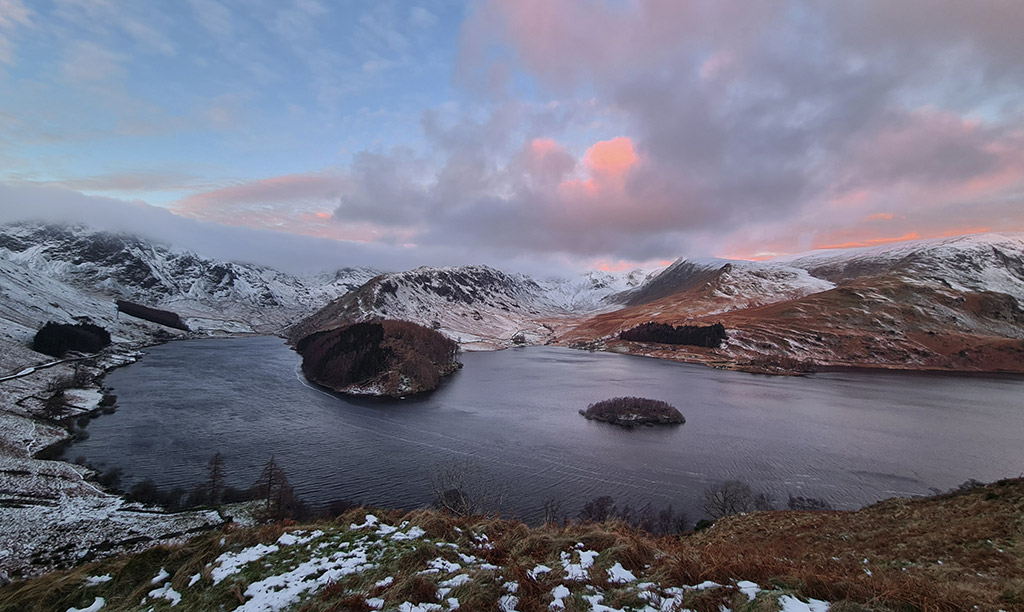 "I'm a keen Amateur who shoots with a Nikon Z7. I was recently part of the AP feature on how photography helps me in which I mentioned my trips to the Lake District. This was my first time at Haweswater and what a place it is. My intentions were to get a higher fell walk done and get some shots and high viewpoints of this classic shot, but on the way up I just had to get a few phone shots first and this was one of them. The conditions that morning just under two weeks ago will stick in my memory for sure, it was incredible up there."
Social Media:
Instagram: @ray_tickle_images
Flickr: Ray Tickle
Facebook: Ray Tickle Images
Submit your photos
Want the chance to feature here on our website and across our social media? All you have to do is share your smartphone photographs on social media with the tag #APSmartphonePicoftheWeek. You can also send in photographs to ap.ed@kelsey.co.uk with "Smartphone Pic of the Week" in the subject line.
We've rounded up the best camera phones for photography and the best camera phones you can get on a budget here.
Read our smartphone reviews here: Smartphone Reviews
Find out how to take better smartphone photos
See more smartphone photography guides:
How to take amazing portraits on a smartphone
Black and white smartphone photography guide
How to take great macro photos on a smartphone
Best camera phone accessories 2023
11 best smartphone photography apps to download now
Best used smartphones to buy in 2023
---
Further reading:
Sony Xperia 1 III – Smartphone Picture of the Week
iPhone 11 – Smartphone Picture of the Week
OPPO Find X5 Pro – Picture of the Week
iPhone 14 Pro Max – Smartphone Picture of the Week
---