Samsung Galaxy S21 Ultra at a glance:
£1149 (128GB), £1199 (256GB), £1329 (512GB)
Android smartphone
6.8in screen
Four cameras with 13mm, 24mm, 72mm, and 240mm equivalent lenses
108MP main sensor
100x maximum zoom
Choice of five colours
While our main interest will always be 'proper' cameras for enthusiast photographers, we also like to keep an eye on smartphone technology. High-end devices close the gap on conventional cameras by exploiting multiple camera modules and computational photography, and it's instructive to follow the latest trends. Recently we've been following the market leader, Samsung, and in January it launched its latest flagship model, the Galaxy S21 Ultra.
Where the firm's previous devices have sported three cameras, the S21 Ultra goes a step further with four. It employs similar ultra-wide and main cameras to last year's S20 Ultra, but in place of a single 4x telephoto lens backed by a 48MP sensor, it now boasts 3x and 10x lenses with 10MP sensors. The aim is to achieve the maximum possible overall optical / digital hybrid zoom – something  of a Samsung obsession – with settings up to 100x available, equivalent to a 2400mm lens on full frame. Its predecessor offered the same zoom but with decidedly sketchy results, so it'll be interesting to see whether the new model fares any better.
As always for a flagship device the S21 Ultra is expensive, with prices starting at £1149 for the 128GB version. It's generally available in either black or silver, with titanium, navy and brown versions also offered via Samsung's website. I reviewed the Phantom Silver model, which rarely looks silver, but takes on distinctly green or pink tinges depending on how it's angled to the light. The firm makes smaller, cheaper models in the S21 family, but they have simpler cameras with a single telephoto lens rather than two. However, I'd still expect them to be very capable alternatives.
Samsung Galaxy S21 Ultra: What do the four cameras look like?
The four images below, shot from the same position within seconds of each other, provide a comparison between the angles of view of the S21 Ultra's four cameras. You can go from a sweeping wideangle vista to zooming in on details, at the touch of an onscreen button. Click or tap on any image to view the full-size 12MP JPEG.
Samsung Galaxy S21 Ultra: Hardware and design
Examining the S21 Ultra's hardware in detail reveals that the main camera is very similar to its predecessor's, but with a fractionally wider 24mm equivalent f/1.8 lens. It uses a 108MP sensor with on-chip phase detection for autofocus, with a Nonacell design in which blocks of nine pixels are placed under a single red, green or blue filter to give a colour resolution of 12MP, which is the device's standard output. The ultra-wideangle camera looks identical to before, pairing a 12MP sensor with a 13mm equivalent f/2.2 lens that gives a sweeping 120° angle of view. Meanwhile, those 10MP telephotos boast 72mm equivalent f/2.4 and a 240mm equivalent f/4.9 lenses, with the latter employing folded optics to make it fit.
The main camera uses a relatively large sensor measuring 9.6 x 7.2mm, but the ultra-wideangle camera's 4.3 x 5.8mm sensor is only about a third of the size, and those in the telephoto cameras are tinier still, at 3.3 x 4.3mm. All but the ultra-wide camera boast optical image stabilisation.
All four cameras are housed in a prominent bump that protrudes a couple of millimetres from the device's 9mm-thick frame. While it's much more attractively styled than the S20's plain rectangle, this design means the device won't lie flat on a table unless you fit a protective case. This is a good idea anyway, as I found the S21 Ultra has a disconcerting habit of slowly sliding off any surface that's not quite horizontal. Alongside the lenses, the camera bump houses a small LED flash and a laser rangefinder for autofocus. Turning to the front, there's a 40MP selfie camera.
In other respects, we're looking at a typical high-end smartphone. It's large and heavy, at 165 x 76mm and 227g, but this provides space for a spectacular 6.8in AMOLED screen covering the entire front face, along with a 5000mAH battery that'll easily last a day. You get a super-fast processor and 5G connectivity, so it does all the things smartphones should do with impressive speed. With an IP68 rating for dust resistance and water sealing, the device should also survive being accidentally dropped in the bath. The battery can be topped up by 50% in about 30 minutes via the USB-C port using a 25W fast charger; just be aware that no charger is supplied in the box.
In a first for the S series, the S21 Ultra is compatible with Samsung's S-Pen Stylus, which was previously only used with the firm's Note series devices. This is primarily designed for writing or drawing on the phone's screen, but can also be used for editing images or movies and as a remote shutter release. It can be bought with cases that provide a handy storage slot at prices from £59.
Samsung Galaxy S21 Ultra: Camera app
Samsung has made it really easy to fire up the camera quickly when the phone is locked, so there's no excuse for missing a shot. You can either double-click the power button, or slide up from the camera icon at the bottom right of the unlock screen. The camera app itself is attractively designed and clearly laid out, and for the most part very intuitive.
In the simple Photo mode, you can select quickly between the four cameras via onscreen touch buttons. Tapping one brings up a further array of zoom ratios for quick selection, or alternatively you can pinch to zoom; however any such digital zooming will quickly rob you of detail. Tap the 30x or 100x button and the device shows a small aiming display in the top-right corner, while Samsung's new Zoom Lock feature attempts to keep your subject centred in spite of the inevitable hand shake, and generally works quite well.
Further onscreen buttons give quick access to flash mode, self-timer, image processing filters and aspect ratio (which also allows you to shoot 108MP images using the main camera). In general the camera will decide for itself where to focus, but naturally you can specify a subject by tapping on the screen. All the icons rotate instantly when you turn the device between portrait and landscape formats.
As on many Android phones, a separate Pro mode provides manual control over shutter speed, ISO, exposure compensation, autofocus, and white balance. In this mode you can also record 12MP DNG raw files, although strangely not 108MP JPEGs. The main catch is that you can only use the ultra-wideangle or main cameras; any further zooming in is entirely digital.
Other specialist modes are available for night, panorama, food and portrait shots. The latter is capable of both blurring the background and applying various different processing and lighting looks, and can be used with the selfie camera if that's your thing.
After you've taken your pictures, Samsung offers a decent set of built-in photo-editing features. Alongside a good range of colour and tonal tweaks – brightness, contrast, highlights, shadows, saturation, tint and white balance – there are tools for correcting converging verticals and wonky horizons. You can also add stickers, doodle on your images, or add text, if you so desire.
Samsung Galaxy S21 Ultra: Image quality
When assessing any smartphone camera, it's crucial to bear in mind that their images are designed to look good on smartphones and tablets when shared via social media, with attractive colours and a natural-looking balance between light and shade. They achieve this by combining multiple exposures to deliver increased dynamic range and detail, without requiring any user input. But they won't deliver the same pixel-level detail as conventional cameras when examining image files up close.
The S21 Ultra's photos are characterised by rich, warm, saturated colours, with good consistency between the four cameras. Samsung's HDR processing does a fantastic job of automatically balancing bright highlights and deep shadows, in a way that would require extensive manipulation during raw processing with conventional cameras. Examining files at 100% shows that they're clean and free of noise, but with strong haloes around high-contrast edges.
Thanks to its large sensor, the main camera is clearly the best of the four, with its 12MP files showing good detail across almost the entire frame. The wideangle camera isn't quite as good, with a more processed look to its images and some colour fringing at the corners. The telephotos, with their small sensors and lenses, deliver little in the way of really fine detail, but are still more than adequate for Instagram or Facebook. Crucially, the 10x camera gives vastly better results than the 10x hybrid zoom setting on the S20 Ultra.
Longer zoom ratios are achieved using super-resolution, where the device combines multiple exposures in a bid to deliver greater detail. The 30x setting is just about OK, but 100x zoom is still a step too far, and lacks any real semblance of detail, even on a small screen. But let's be realistic here – getting such magnifications on this kind of device is pretty remarkable in the first place.
All of the cameras can focus impressively closely. But if you try shooting macro with the 10x telephoto you'll encounter remarkably ugly bokeh, which can be traced to the rectangular aperture of its folded optics.
Switch the main camera to 108MP mode and it gives clearly higher detail, but the sensor's low colour resolution means that images look very processed. They won't challenge a high-res full-frame camera but are worth shooting when you might want to make a large print. On the whole I wouldn't bother with raw files, though, as you'll struggle to match the on-board processing.
Night mode works superbly, delivering impressively detailed images from multi-second hand-held exposures by splitting them up into multiple short frames. Likewise the panorama mode gives very convincing results, although if you choose to zoom in and stare at the pixels, it's not too hard to see the joins. This essentially sums up the story – it's better to embrace smartphone cameras for what they're good at than try to hold them to the same standard as specialist cameras.
Samsung Galaxy S21 Ultra: Verdict
With the S21 Ultra, Samsung has delivered a really impressive flagship phone that takes great pictures. Having four camera modules rather than three really pays off, not just by giving longer real telephoto reach, but also by providing a more sensible short telephoto option that is ideal for taking pictures of people or simply concentrating on a detail within a scene.
The resultant lens set of 13mm, 24mm, 72mm and 240mm equivalent gives great compositional flexibility for a device that you can literally slip into your pocket, from shooting ultra-wide landscapes to zooming in on wildlife. If you stick to the native focal lengths and don't indulge in digital zoom, you'll be rewarded with attractive-looking images under practically any lighting.
Even a top-end smartphone like the Samsung S21 Ultra isn't going to replace a high-end DSLR or mirrorless camera for enthusiast photographers. But it'll complement one nicely, as a great snapshot camera that you'll always have with you, and which has certain superpowers thanks to its computational photography tricks that conventional cameras can't match. Sure it's large and very expensive, but as pocket cameras go, it's difficult to beat.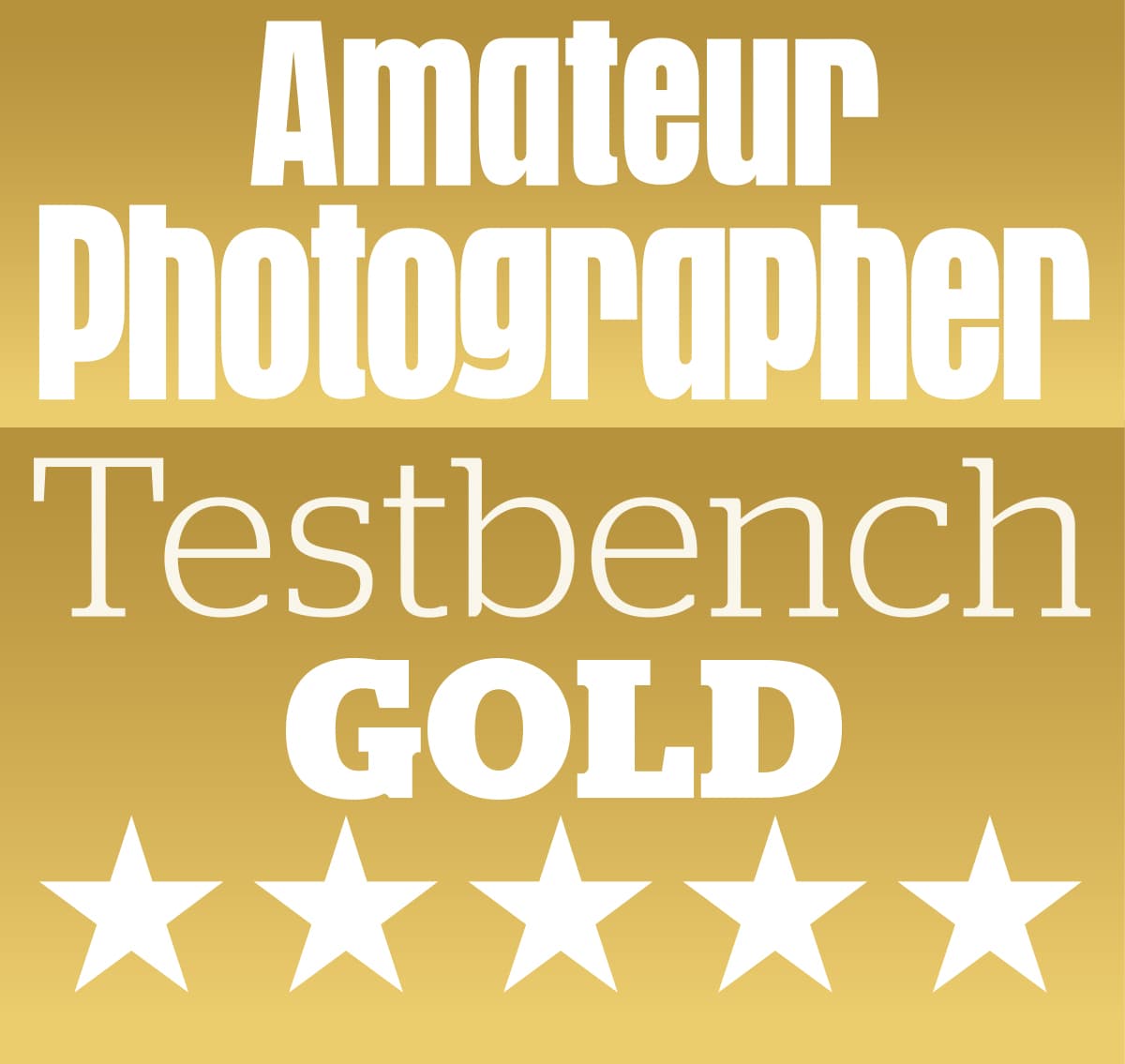 Samsung Galaxy S21 Ultra: Specifications