Love taking photos on your phone? Photographers are absolutely spoiled for choice when it comes to great camera phones for smartphone photography. The multi-module camera arrays on flagship smartphones have evolved to the point where they are credible professional tools in their own right, for both videographers and photographers.
There's a reason that compact cameras are no longer anywhere near as popular as they used to be. Smartphones have taken over as the new 'take-everywhere' camera. And as stated above, there are some pretty good options out there.
Since photography is our bread and butter, we review all the major smartphones with every bit as much care attention as we do mirrorless cameras and DSLRs. We assess the phones on their own terms – what are they trying to achieve with their camera setup, and how well have they achieved it?
So, using the data we've gathered in our reviewing process, we've compiled this guide to the best camera phones you can buy for smartphone photography.
How to choose the best camera phone
Sensors and image quality
Comparing the headline specs of camera phones can be a useful way of getting a sense of how they perform, and which ones might be better than others. Digital photography enthusiasts may gravitate towards comparing camera resolution (megapixels), however this often doesn't tell the whole story.
Smartphone cameras use very small sensors, by dint of their physical size and shape, and this can mean a lot of image noise in high-resolution shooting. If a camera phone has a high megapixel count, it also needs a capable image processing system to ensure it's capable of producing pleasing images.
When we talk about a smartphone's main camera (i.e. the rear camera), we're really talking about more than one, as modern smartphones use a camera array made up of multiple modules. This is what allows smartphones to shoot at different perspectives; generally there will be a standard wide lens, an ultrawide lens, and then sometimes a telephoto lens or a macro-lens for close-ups.
The different lenses use their own sensors, and as such will tend to have different megapixel counts. Some of the latest smartphones even use quad camera arrays with four modules, while other manufacturers are experimenting with optical zoom lenses, though this tech is in its early days.
Battery life and video
You'll also want to consider battery life, as some phones are much better at lasting the day than others. If you're shooting video, this is particularly important if you're looking to shoot video as it tends to eat away at a phone's battery faster.
The top video resolution will be of interest, as you'll likely want at least the option to shoot 4K. You'll also want advanced lens options and good audio recording capabilities.
Check out the best smartphones for video if that's your priority, but otherwise, continue reading.
iOS vs Android
And of course, one big thing to think about is whether you want to use a phone that runs iOS or Android as its operating system. Both systems offer their own advantages and disadvantages when it comes to smartphone photography, as well as life in general.
If you already use a lot of Apple products like MacBooks then an iPhone will integrate better into your system. However, Android phones offer a lot more choice and flexibility with third-party apps. These days, Android phones from market leaders like Google and Samsung have some of the best cameras in the business.
You can check out our guide to iPhone vs Android: which is better for photography for a detailed comparison.
Below we've included a great big assortment of phones on this list, from brand-new flagships to older phones that you can buy used or refurbished.
Let's get stuck into the best camera phones you can buy and don't forget to download one of the best editing apps for smartphones. 
---
Best Samsung camera phone: Samsung Galaxy S23 Ultra
At a glance:
200MP wide camera, 1/1.3" sensor, f/1.7 aperture
12MP ultra wide camera, 1/2.55" sensor, f/2.2 aperture
10MP telephoto camera, 1/3.52" sensor, f/2.4 aperture
10MP telephoto camera, 1/3.52" sensor, f/4.9 aperture
8K video 30fps, 4K video 60fps
Price: $1,683 / £1,399
The Samsung Galaxy S23 Ultra replaces the S22 Ultra as Samsung's flagship smartphone. The main camera now has a 200 megapixel sensor, which is a first for Samsung (although it's made such large resolution sensors for other makers before). In comparison, the S22 Ultra had a 108 megapixel device, so it's a big leap forward.
Before getting too excited, remember that images are not output at 200MP by default, although it is possible to shoot in super high resolution mode if you really want to. Rather, the new phone makes use of pixel-binning technology so the images come in at a more practical 12.5 megapixels, with enhanced lighting and detail.
The main camera features a f/1.7 stabilised lens, backed up by a 12MP ultra wide f/2.2 combination. Then there are two telephoto lenses, both with 10 megapixel sensors. One has 3x zoom and an f/2.4 lens, while the other offers a a 10x zoom with an f/4.9 aperture. Digital zoom goes as far as 30x or 100x if you need it (though as with the phone's predecessor, digital zoom should only be used as a last resort). So the S23 Ultra has jumped ahead of the iPhone 14 Pro and the Google Pixel 7 Pro, which only have three lenses.
In our review, we said: 'last year's Samsung Galaxy S22 Ultra was so good, that we knew that the company would have to go some way to topping it. The good news is that it has done it – but the not so good news is that you have to really examine the pictures to see the difference.
If therefore, you're thinking an upgrade will be a huge boost to your photography, you might be left a little disappointed… Images directly from the Samsung Galaxy S23 Ultra's main (200MP) sensor show more detail than last year's S22 Ultra main (108MP) sensor. But, that's really only obvious if you're comparing like-for-like images shot at the same time and you zoom in closely.'
Pros:

Fantastic all-rounder with superb image quality
Four lenses
8K video
Pro shooting mode and RAW format
Cons:

Expensive
Resolution jump can be hard to spot in practice
Space Zoom not actually that useable
10x telephoto lens a bit smudgy
Read our full Samsung Galaxy S23 Ultra review to see what this smartphone is cable of.
---
Best Apple camera phone: Apple iPhone 14 Pro
At a glance:
Quad-camera setup
3x and 2x telephoto cameras
iOS operating system
Two sizes: Pro and Pro Max
Price: from $999 / £1,099
The iPhone 14 Pro is a commendable – if somewhat iterative – upgrade to Apple's flagship smartphone. If you want the best Apple smartphone for photographers, this is definitely it.
With a new 48MP sensor as part of its camera array, the iPhone 14 Pro reliably produces excellent images, and specialist modes like Macro and Portrait help out the user in various different shooting situations. It's already a pricey phone, though if you have the budget you can go for the larger iPhone 14 Pro Max. This model has an identical camera array, just a larger display.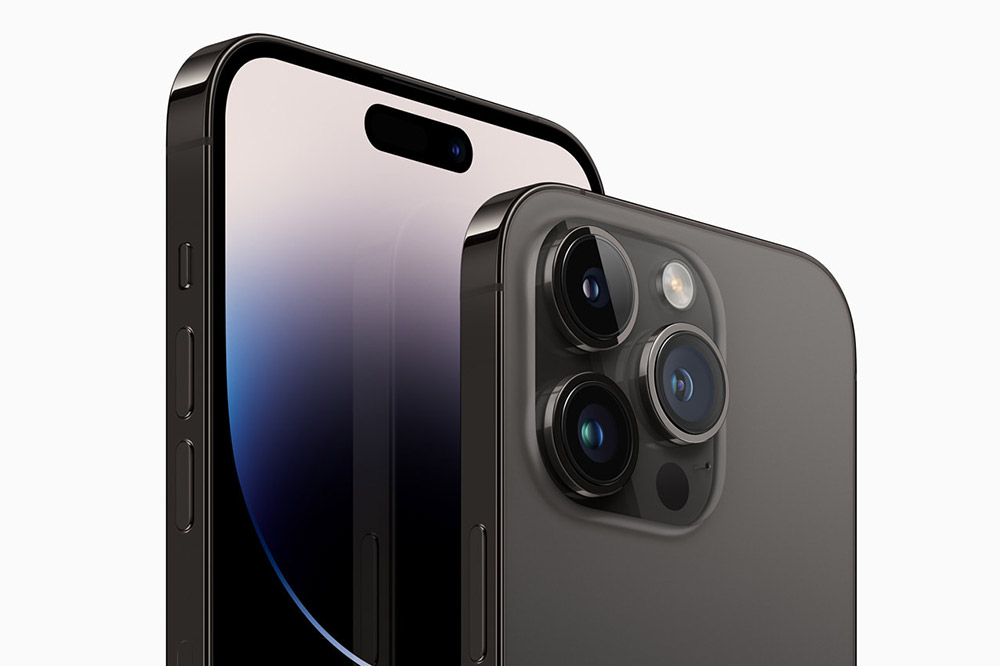 In our review, we said: "There is a lot to like about the iPhone 14 Pro, and it undeniably produces some excellent imagery. It's fair to say that it's the best iPhone yet for photographers – but that's pretty much something we say every time a new one is released.
"As good as it is, it's not overwhelmingly exciting, and if you've already got an iPhone 13 Pro, there's not a huge amount here to warrant an upgrade. If you've got a 12 Pro or older, it'll be more of a leap and therefore more worthy of the outlay."
Pros:
Very good Night mode
New 48MP sensor delivers flexibility
4K 60p video
Easy to use
Cons:
Not quite as versatile as S22 Pro
Not a huge jump from 13 Pro
Relatively expensive
Read our Apple iPhone 14 Pro review to find out more.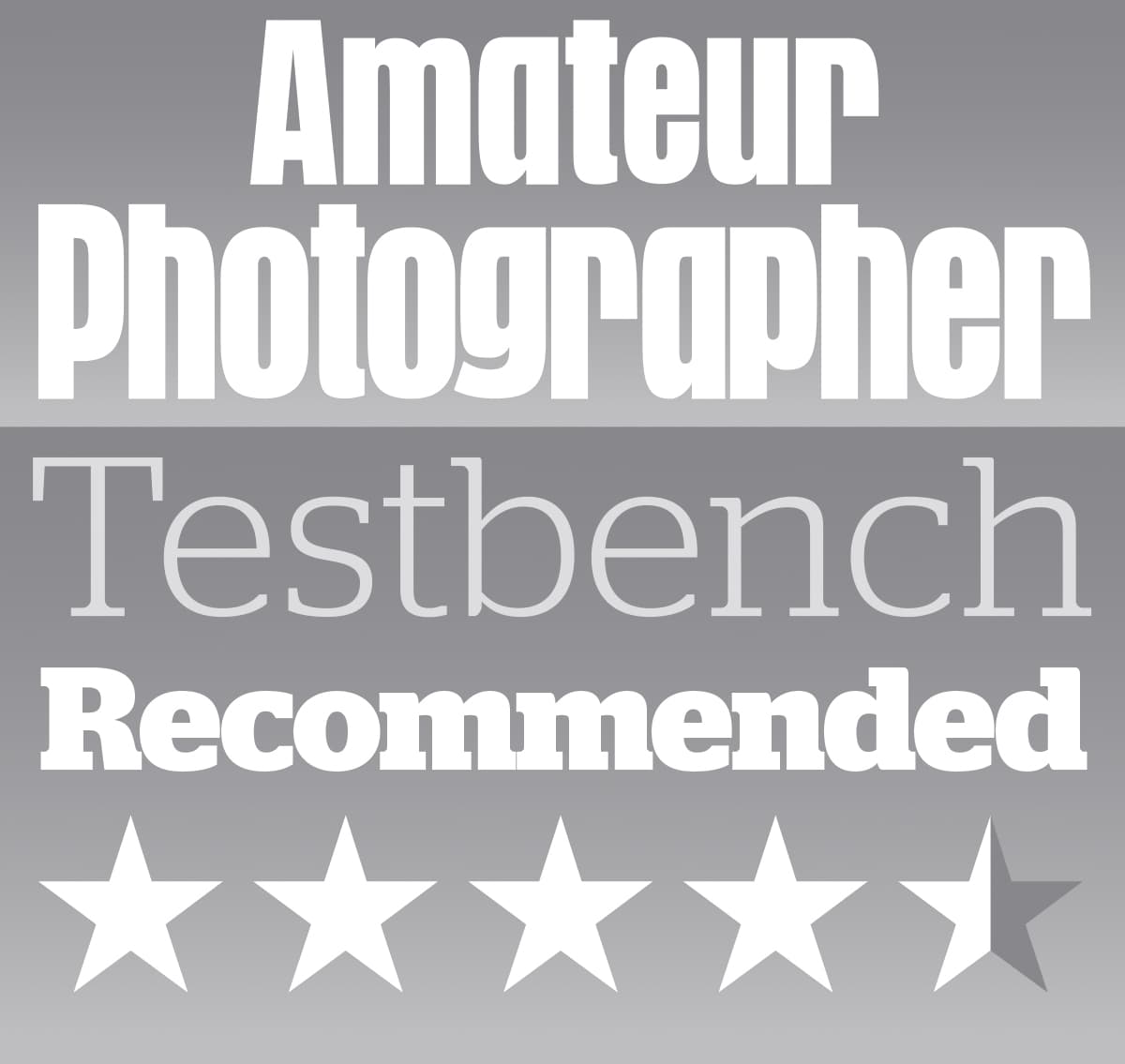 ---
Best Google camera phone: Google Pixel 7 Pro
At a glance:
Triple camera setup
14mm, 24mm, 117mm equivalent
Android operating system
30x Super Res Zoom
Cinematic movie modes
Price: $879 / £849
A premium camera phone experience at a price that undercuts the likes of Samsung and Apple, the Google Pixel 7 Pro is an immediately tempting prospect. Its triple camera array delivers impressive images at a range of perspectives, and it brings into the mix a macro mode, a faster night mode and additional telephoto reach.
The selfie camera acquits itself well even in poor light, and the ability to add pronounced background blur to your videos expands the phone's utility as a video tool. While we might expect the price of the Pixel 7 Pro to come down in the near future (as the Pixel 6 did), even at the full whack, it's tremendous value for money.
We said in our review: "The computational photography on offer is amongst the best, with some really useful photographic features, including motion blur, astrophotography, and for portraits real tone."
"There is of course the issue of some images looking like they've had the HDR settings turned up to the max, and there is no way to avoid this without shooting raw, but if you can get used to this, then you'll be very pleased with the images this smartphone produces."
Pros:
Excellent telephoto reach
Strong macro performance
Video looks great
Terrific value for money
Cons:
No manual settings-control mode
HDR imposes itself unless you shoot RAW
Fixed-focus selfie camera (iPhone 14's has AF)
Read our Google Pixel 7 Pro review to learn more about this sublime camera phone. See how it fairs against the iPhone 14 Pro.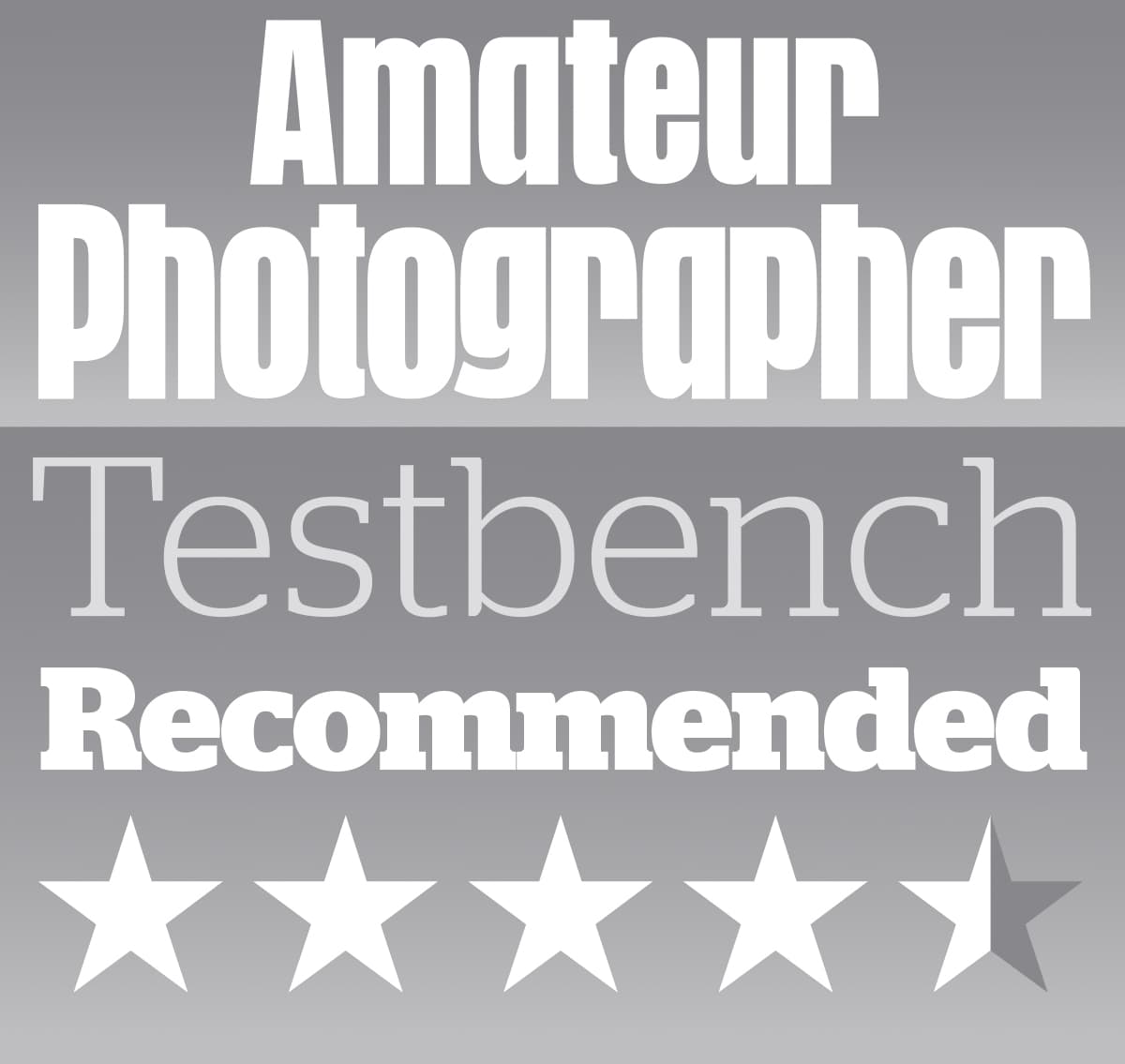 ---
Best Xiaomi camera phone: Xiaomi 13 Pro
At a glance:
Triple 50MP camera system and Leica lenses
14mm, 23mm, 75mm equivalent
Android 13 operating system
8K video
Price: $1299 / £1099
There's an awful lot to like about the Xiaomi 13 Pro. It's packed with a good range of features, including a one-inch main sensor,  which puts it ahead of most rivals. Unlike with most smartphones, you can shoot using all three lenses in 50MP mode. Video performs pretty well and it has a slew of options including slow motion (up to 1920fps), night video, video pro mode and a tracking mode.
While the Xiaomi 13 Pro might not be exactly cheap, it fares well when compared to competing flagship models and is probably also likely to drop in price more quickly, and on the second-hand market, compared with the likes of the bigger name (at least in certain markets) Samsung and Apple phones, so the gap between prices is likely to become even wider.
We said in our review: "While it doesn't quite steal the crown from the Samsung Galaxy S23 Ultra, it's an extremely capable smartphone which produces excellent results in a wide variety of different shooting scenarios."
Pros:
Large sensor
Three lenses
Raw shooting and pro mode
Quick charging
Cons:
High price
Oversaturated images in some circumstances
Strange portrait mode
Read our Xiaomi 13 Pro review.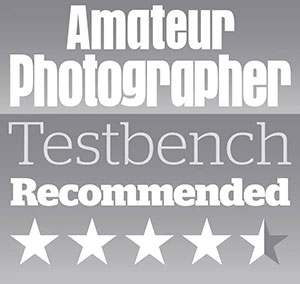 ---
Apple iPhone 13 Pro
At a glance:
Triple 12MP camera setup
13mm, 26mm, 77mm equivalent
iOS operating system
Two sizes: Pro and Pro Max
Price: $938 / £717
The Apple iPhone 13 Pro offers an improvement over the iPhone 12 Pro, with brighter lenses, a new 2cm macro mode, and more telephoto reach. All cameras feature image stabilisation, and there's a new cinematic video mode. If you've wanted to shoot macros with an iPhone, or interested in video recording then there's a lot of reasons to choose the iPhone 13 Pro.
We said in our review: "When shooting stills, the iPhone 13 Pro does a great job of identifying the subject and focusing on it quickly even in very low light. It also manages create natural-looking shallow depth of field effects in many instances, even dealing with fuzzy subjects like fur and hair effectively in many cases."
Pros:

Improved cameras with brighter lenses
Addition of 2cm macro mode
More telephoto reach
All cameras feature image stabilisation
Cinematic video mode
Cons:

Not much reason to upgrade from iPhone 12
Cinematic mode isn't always accurate with masking regions to be blurred
Read our full iPhone 13 Pro review to see what the smartphone is cable of. Check out how it compares to the latest iPhone 14 Pro.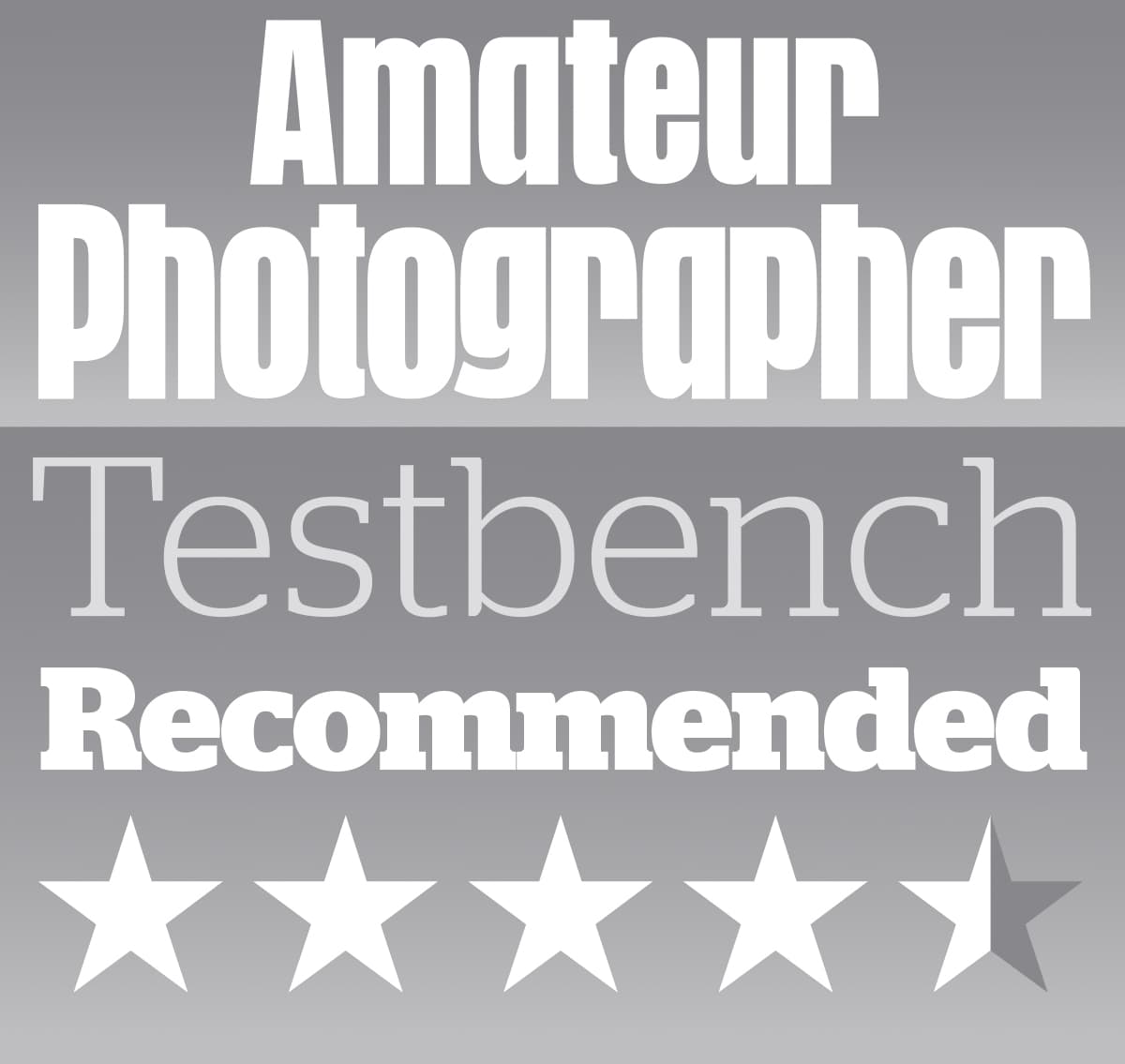 ---
Google Pixel 7
At a glance:
Dual camera setup
Optical Image Stabilisation
Up to 8x "Super Res Zoom"
Uses Android operating system
Price: $594 / £526
The Google Pixel 7 is a well-designed and attractively priced phone that sits firmly in the mid range. We applaud Google's brave decision of going with a dual camera array – many smartphone makers tack on a rubbish 2MP macro camera or similar so they can say their phone has a triple-camera setup, and there's no need for it.
The combination of a 50MP f/1.85 wide-angle camera and a 12MP f/2.2 ultra-wide lens works really well for the vast majority of situations, and the digital zoom gives you an extra 2x power in a pinch (it goes up to 8x, but we wouldn't recommend going that far).
The main thing you might find yourself missing is a really good close-up mode – if you can live without that, the Google Pixel 7 offers exceptional value for money in a crowded field.
In our review we said: "If you don't want to spend flagship money on a smartphone and simply want an excellent camera system, then the Pixel 7 offers an excellent combination of features, for a great price. At £599 you get a great main camera, a very good ultra-wide, and a decent selfie camera. Whilst we'd love to see a macro mode, we think the computational photography features help make up for this."
Pros:

Excellent 50MP main camera
Same launch price as Pixel 6
Screen looks punchy and bright
Night photography is fast and looks great
Generally fast, responsive operation
Selfie camera reliably produces great results
Cons:

No macro mode
No telephoto lens unit
Exposed USB port negates waterproofing
"Cinematic blur" isn't up to much
Read our full Google Pixel 7 review for full details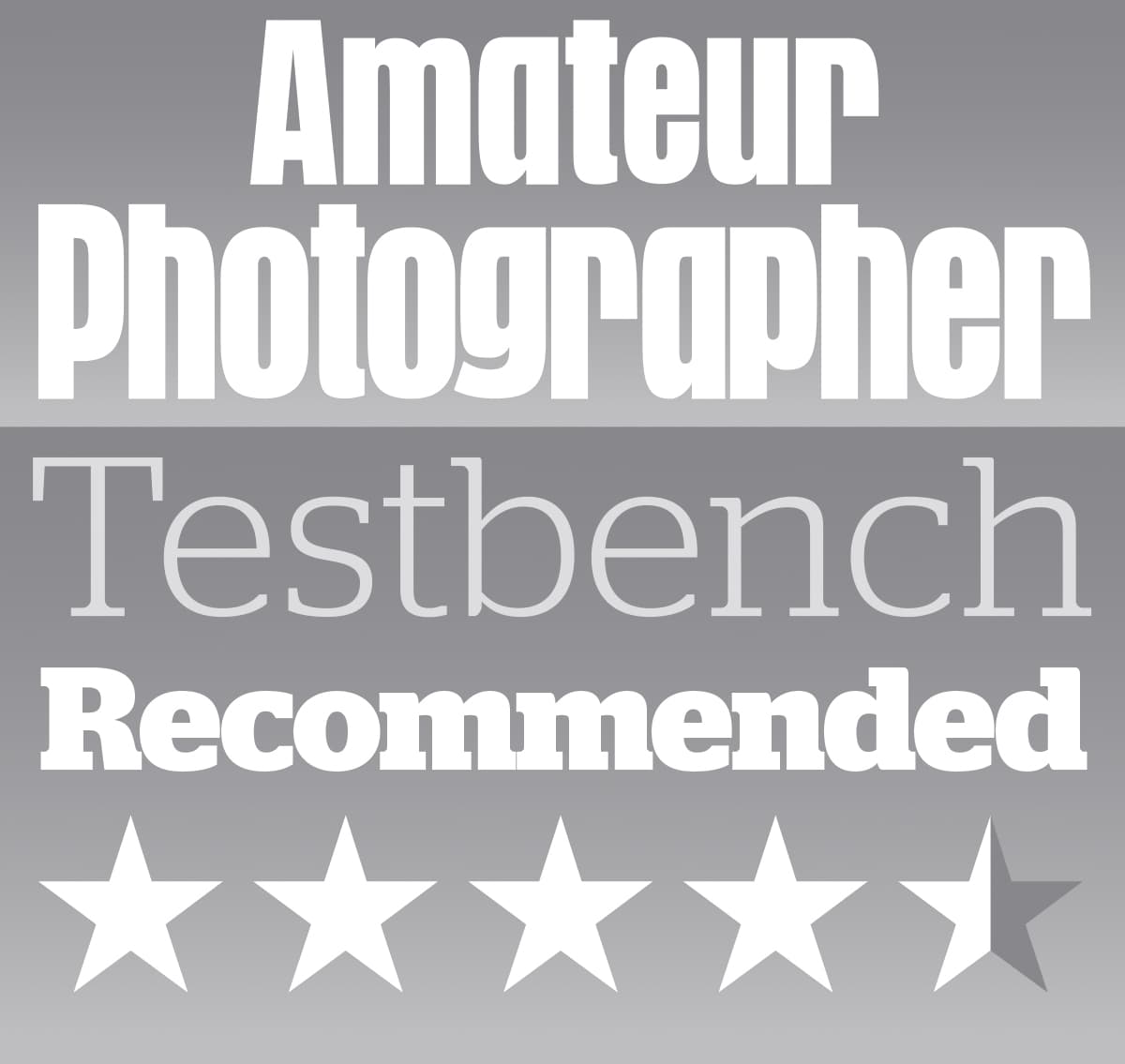 ---
Best camera phone for under $600 / £600: Google Pixel 6
At a glance:
Ultra-wide and wide cameras
Motion shot modes
Impressive astrophotography
Android operating system
Price: $318 / £318
If you don't need a 4x telephoto camera, and don't mind using the 2x digital zoom offered by the Google Pixel 6, then you can save yourself a lot of money with this smartphone.
It still offers all the impressive computational modes as the Google Pixel 6 Pro, including motion blur (shown above), but using just the ultra-wide and wide-angle cameras. Like the Google Pixel 6 Pro, the Pixel 6 lacks a "Pro" mode and the macro focus could be better.
In our review we said: "Overall, the Pixel 6 takes excellent images, on-par with flagship smartphones costing nearer £1000. Yes, you miss the telephoto camera on most other premium flagships, however, if you can live without this, you're making an impressive saving, as well as benefiting from some of the most impressive computational photography features seem on any camera, let alone a smartphone."
Pros:

Motion capture is incredibly impressive
Subject removal works well
Great wide and ultra-wide photos
 Great value for money
Cons:

Some may not like the overly HDR look of images
Lacks full manual mode
Macro focus lacking
Read our full Google Pixel 6 review for more information
Looking for more budget phones, check out our guide to the best budget phones for photography!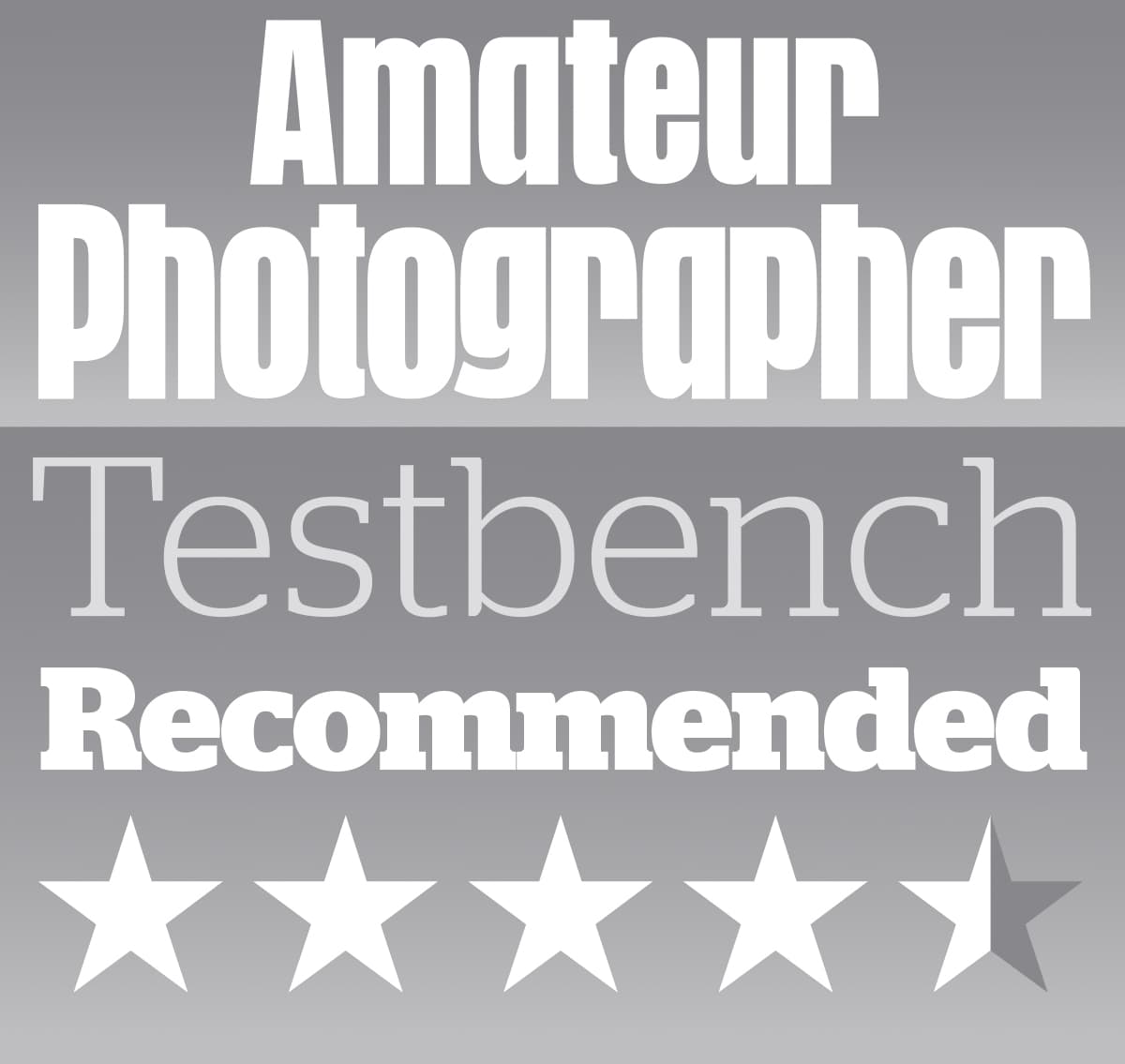 ---
At a glance:
Android smartphone
Triple camera system
12MP standard output
4K 60p video
Price: $889 / £749
This high-end smartphone is equipped with a good-looking camera that performs well and takes great pictures and video. It is a Hasselblad-branded triple-camera system, which includes an ultra-wide, wide and telephoto lens. Its aesthetics feel like a mix of the Google Pixel 6 Pro and the Samsung Galaxy S22 Ultra.
The OPPO Find X5 uses a conventional-looking Android camera app, with a familiar set of options and includes both a fully automatic Photo mode and a Pro mode. With manual control you can tweak shutter speed, ISO, exposure compensation, focus and white balance.
In our review we said: "I was most impressed by the low-light performance, and the way the camera is capable of rendering a full range of brightness and colour even under streetlights at night. It's not magic – if there's not enough light for you to see anything, it won't either – but I haven't seen another smartphone capable of this kind of low-light video quality."
Pros:

Well balanced camera system
Good feature set
Fine image quality
Good video, especially in low light
Cons:

Short telephoto lens
Super-slippery back
Read our full review of the OPPO Find X5 Pro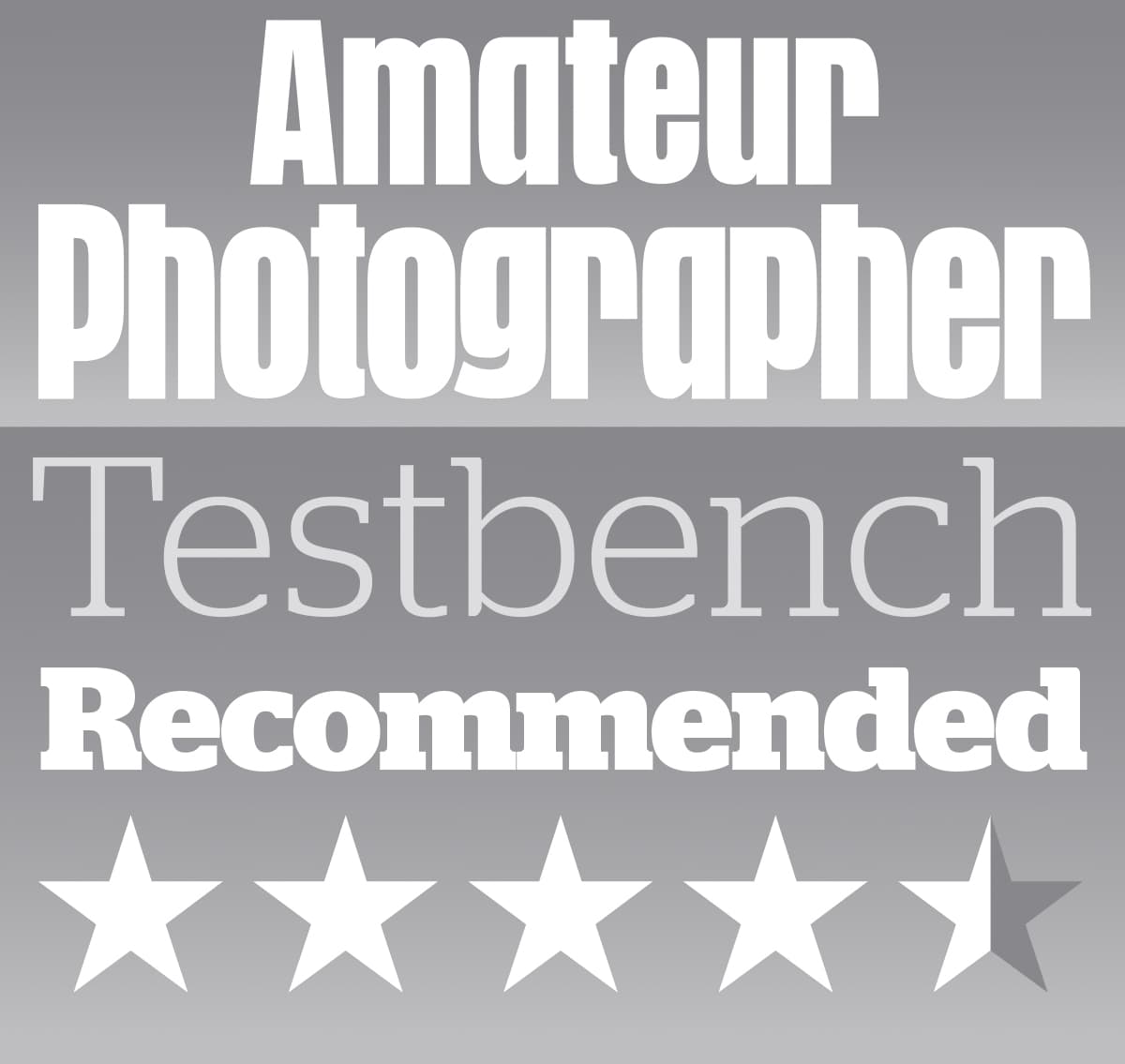 ---
Best cheap camera phone: Google Pixel 6A
At a glance:
Dual-camera setup
17mm and 27mm equivalent
Android operating system
4410mAh battery
Price: $342 / £329
The Google Pixel 7 generation nixed the smaller 'A' model, so if you want a mini Google handset, the Pixel 6A is your best bet. Attractively priced and equipped with dual 12MP cameras, the Pixel 6A does plenty to justify itself for photographers.
With Night Sight and Portrait mode, you've got plenty of photographic options, and both camera modules acquit themselves well in terms of quality – particularly the ultra-wide. There are digital zoom options, but to be honest we wouldn't bother using the – only the 2x mode doesn't significantly impact quality, and even then, it's not great.
Overall though, it's hard to think of a phone that does as much as the Pixel 6A without going into second-hand territory.
In our review we said: "Images from the ultra-wide camera look good, with reasonable amounts of detail. The same ultra-wide camera unit is used in the whole range of Pixel 6 smartphones from the 6A, up to the 6 PRO. Distortion is visible if you have images with straight lines near the edges of the frame, but for the most part this isn't an issue."
Pros:
Tremendous value for money
Lots of useful photo modes
Small and compact
Cons:
Selfie camera only 8MP
Second-hand may offer better value for money
Read our Google Pixel 6A review for more.
Looking for more budget phones, check out our guide to the best budget phones for photography!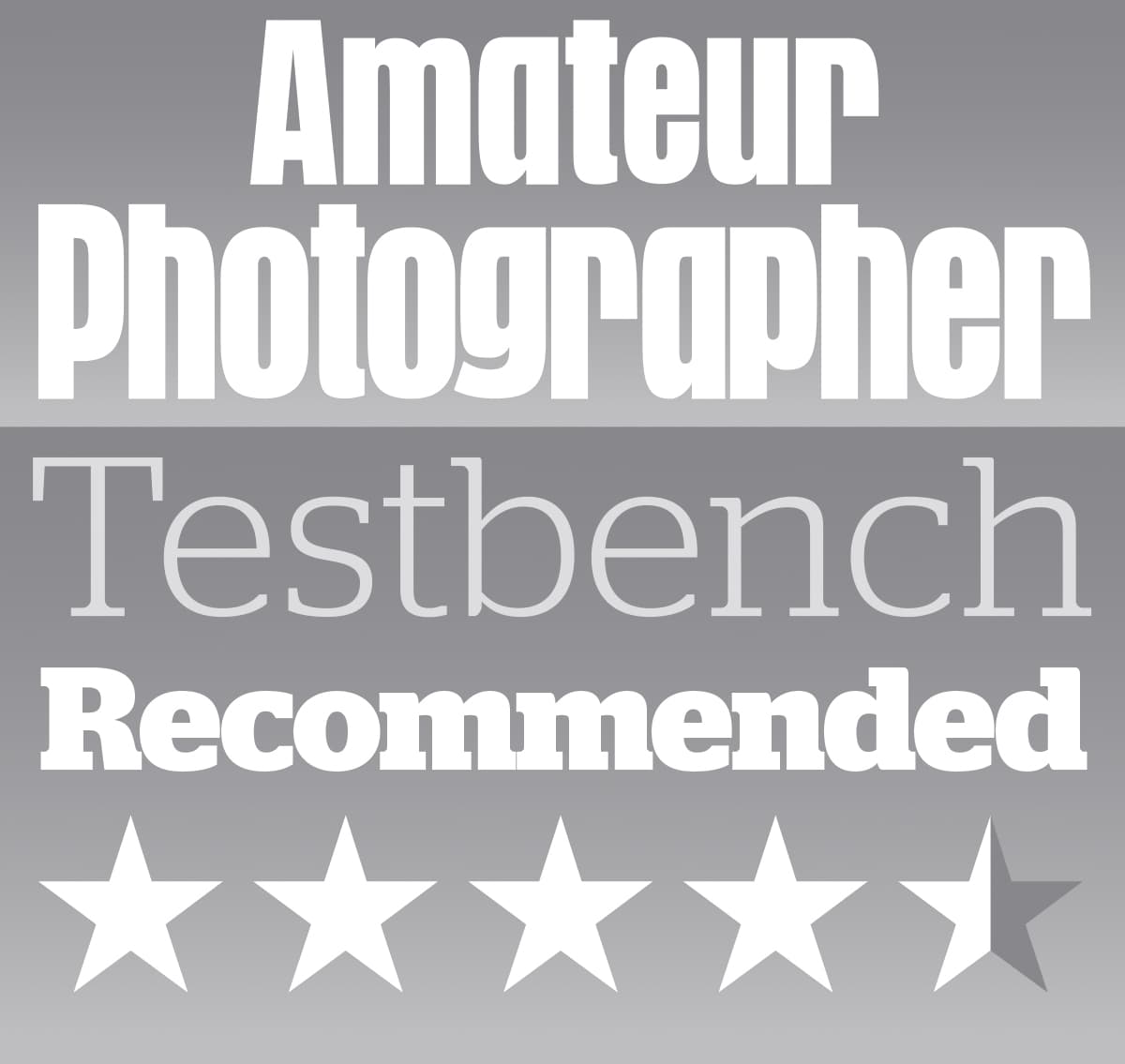 ---
Best second hand Samsung camera phone: Samsung Galaxy S21 Ultra 5G
At a glance:
Quad-camera rear setup
Two telephoto lenses
Uses Android operating system
Pro mode available with raw shooting
Refurbished price: $424 / £438
The Samsung Galaxy S21 Ultra was Samsung's 2021 flagship smartphone, the one you saw on TV, YouTube, and billboard adverts worldwide, boasting an incredible 100x "Superzoom" that uses a combination of it's 10x optical zoom telephoto lens, and digital zoom to give you a 100x view of your subject.
While we weren't particularly impressed by the image quality of this feature, we did find the other cameras on offer impressive, whether it's the ultra-wide angle lens (13mm equivalent), the ultra-wide (24mm equivalent), the 3x telephoto (72mm equivalent), or the 10x telephoto (240mm equivalent), they all produce good looking images.
We said in our review: "The S21 Ultra's photos are characterised by rich, warm, saturated colours, with good consistency between the four cameras. Samsung's HDR processing does a fantastic job of automatically balancing bright highlights and deep shadows, in a way that would require extensive manipulation during raw processing with conventional cameras. Examining files at 100% shows that they're clean and free of noise, but with strong haloes around high-contrast edges."
Pros:
Four-lens array means versatility
10x telephoto reach
Slick, well-made camera app
Gorgeous display
Cons:
108MP mode looks very over-processed
Ugly bokeh in macro mode
Take a look back at our Samsung Galaxy S21 Ultra review.
---
Best second hand iPhone for photos: Apple iPhone 12 Pro
At a glance:
Triple-lens rear camera
Available in two sizes
Uses the iOS operating system
Cheaper iPhone 12 also available
Refurbished price: $532 / £424
Unlike previous years, Apple's top-tier iPhone models (iPhone 12 Pro and 12 Pro Max) arrived with slightly different camera set-ups. Most people would be arguably more likely to go for the iPhone 12 Pro, since its smaller size makes it easier to use and fit in your pocket.
With either device you get a triple-lens set-up, featuring a super-wideangle, wideangle and a 'telephoto' lens. For the iPhone 12 Pro, that equates to a 13mm f/2.4, 26mm f/1.6 and 52mm f/2 equivalent trio; compared to a 13mm f/2.4, 26mm f/1.6 and 65mm f/2.2 on the Pro Max.
The sensor behind the 26mm lens is also slightly larger for the Pro Max version and benefits from sensor-shift optical image stabilisation. As we've experienced in iPhones that have come before and since, Apple keeps things simple with its native camera app, not affording a huge amount of control to the end user.
However, it did introduce Apple's ProRAW format allowing you to record DNG files directly from the native app for the first time. A useful feature of the native camera app is the ability to see what's happening outside of the frame by utilising the ultra wide and wide cameras.
Also carried over from the iPhone 11 Pro series is Night mode, which continues to put in an impressive performance, now adding the ability to blend together Portrait and Night mode.
There will be plenty for whom Apple is the only logical choice if they are already tied into the overall Apple ecosystem, but it has to be said that the phones do the job extremely well. Although you don't get a huge amount of control over your shots, it does such an excellent job you may not feel particularly aggrieved by that.
Image quality is fantastic, and despite the technical differences between the two Pro models, the differences are extremely difficult to spot in real-world shooting – so essentially it comes down to your preference regarding size.
Pros:
Good refurbished price
Useful Night mode
Triple camera setup
Excellent image processing
Cons:
Limited manual control
Pro Max version is oversized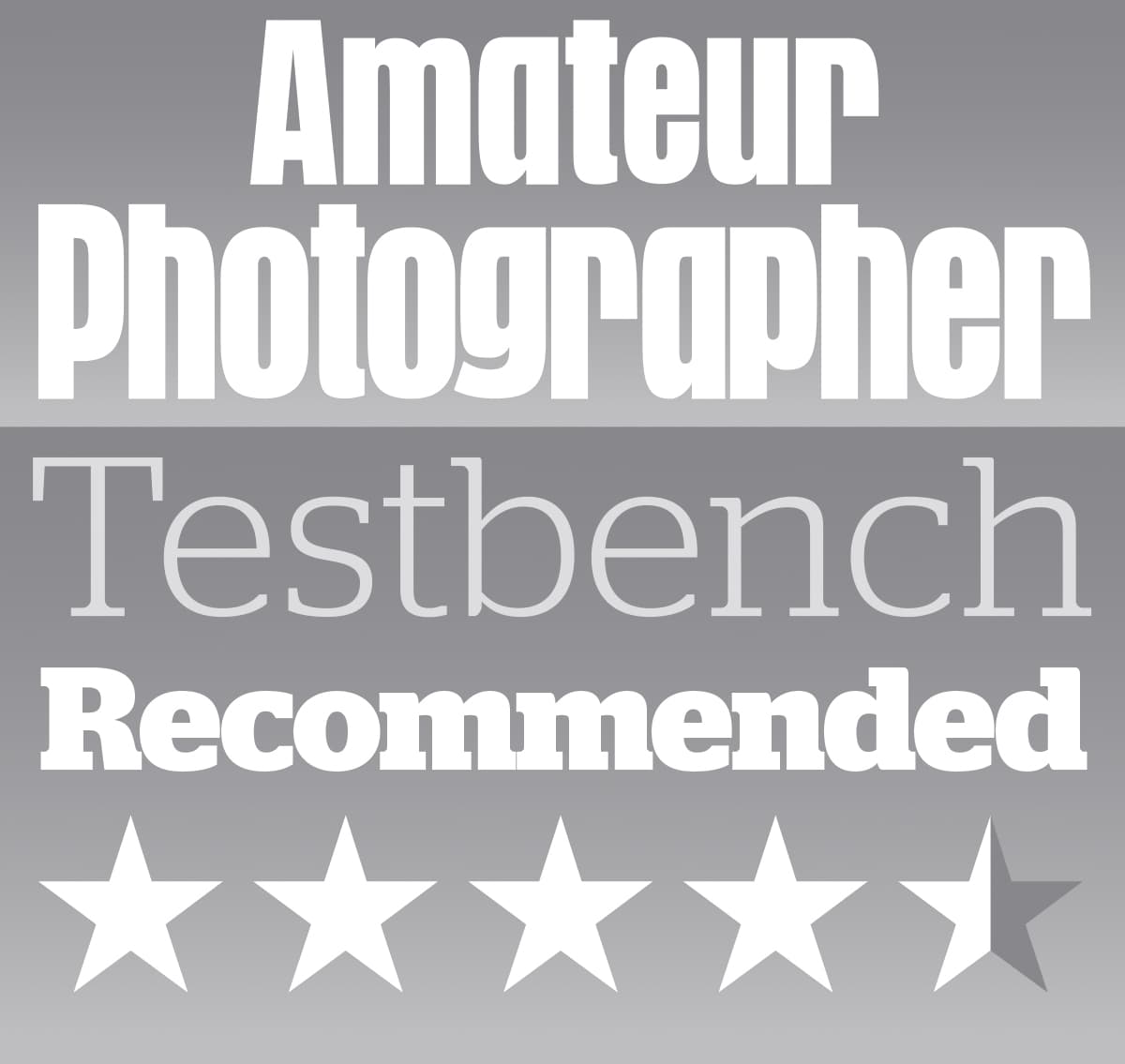 ---
Best camera phone with stylus: Samsung Galaxy Note20 Ultra (2020)
At a glance:
Triple-lens rear camera
S Pen' stylus
Uses Android operating system
Pro mode available
Refurbished Price: $409 / £522
The Samsung Galaxy Note20 Ultra ticks a lot of the right boxes, if you can get over just how enormous it is. It's another model with a triple-lens/camera set-up, with the wideangle lens boasting an 108-million-pixel sensor behind it. The ultra-wide and 5x telephoto lenses both have a 12-million-pixel sensor behind them.
The standard sensor will output shots at a more sensible 12MP resolution unless shooting in a special mode. Samsung phones have well-featured and in-depth native camera apps. You can choose to shoot in a straightforward point-and-shoot mode if you wish, but there's also an extensive Pro mode which gives you control over settings such as ISO, shutter speed and exposure compensation.
Aperture is fixed on all three lenses. It's also in Pro mode that you can shoot in raw (DNG) format, giving you better scope to adjust your images later down the line. Disappointingly however, you can't use anything but the standard lens – nor can you shoot in 108MP – when using Pro mode, which takes away some of its flexibility.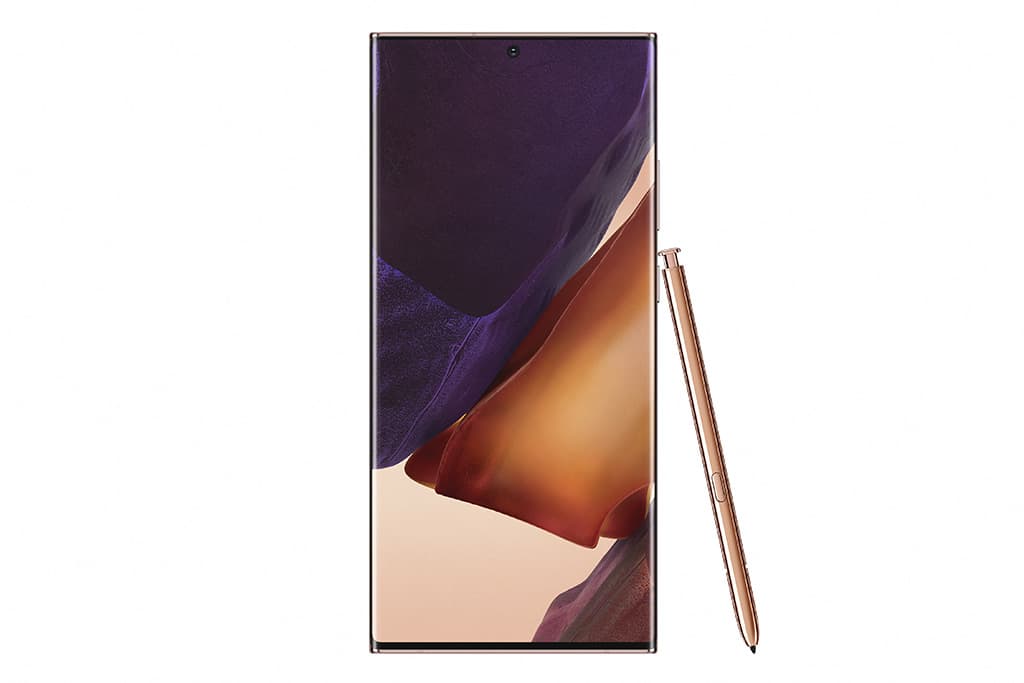 We said in our review: "With its decent image quality and versatile set of lenses, this is one of the best smartphone cameras available. But it's not radically different to the S20 Ultra, with the choice probably hinging on whether you like the idea of the Note's S Pen stylus."
Pros:
Large 4500mAh battery
108MP full-res output
Very good automated processing
Works well with stylus
Cons:
Pro mode restricted to main camera only
Weak ultra-wide lens
Big and expensive
Read our full test of the Samsung Galaxy Note20 Ultra.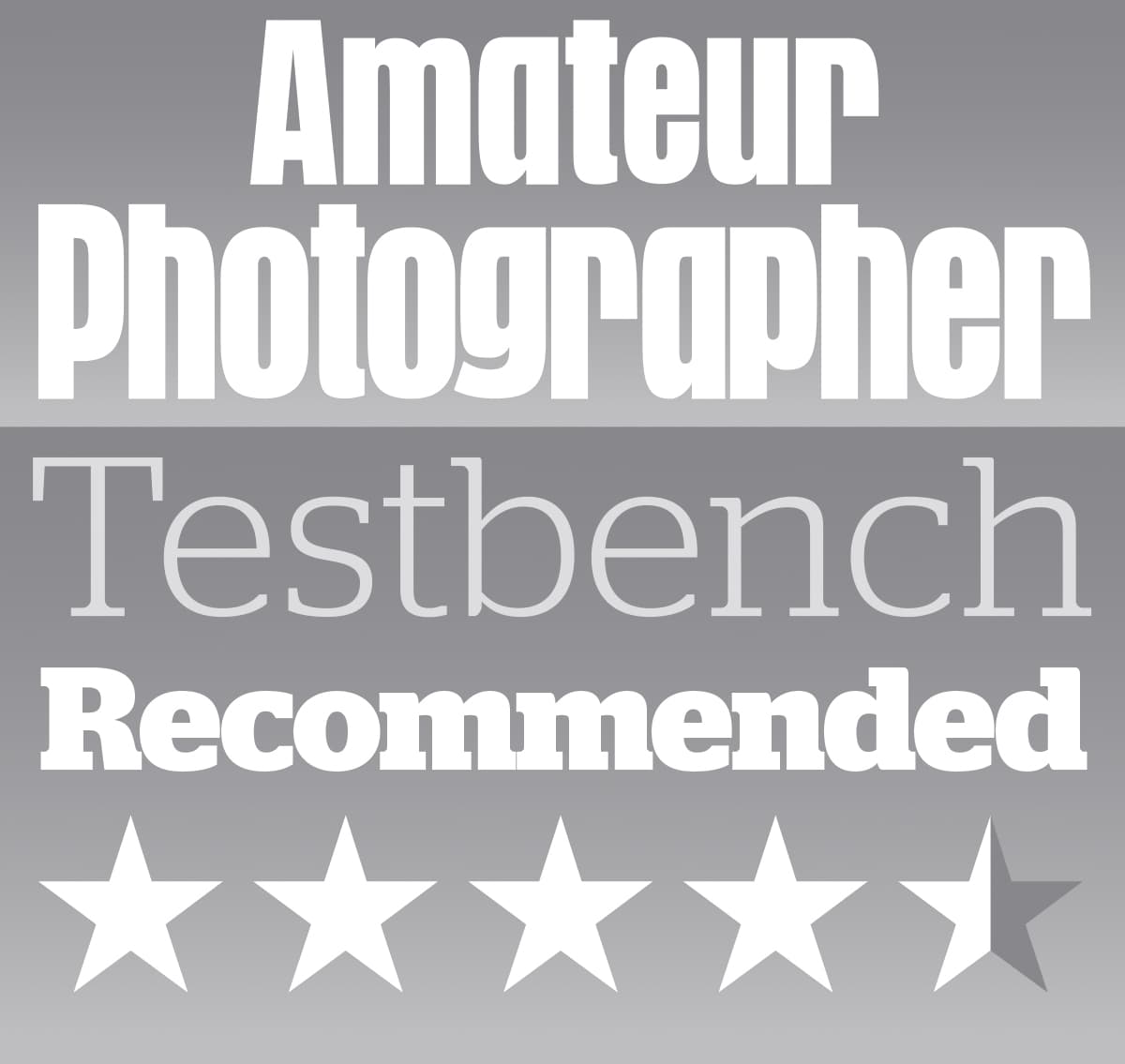 ---
Honor Magic4 Pro
At a glance:
Triple camera array
Telephoto with 3.5x optical zoom
Android operating system
Circular rear camera unit
Price: $1,189 / £699
Chinese smartphone manufacturer Honor is taking its initial steps out from under the shadow of former owner Huawei. Solid smartphone handsets like the Magic4 Pro show that it's got a bright future ahead; the phone delivers impressive imaging and video performance, with an effective Night mode, a delightfully intuitive Panorama mode, and plenty more besides.
The optical telephoto zoom lens does an excellent job up to 3.5x, though we wouldn't bother pushing into digital zoom territory as the quality degrades sharply. All in all, this is one of the better Android phones for photography.
In our review we said: "Some may be put off by the 'marmite' rear camera design and the lack of stabilisation on the main camera; Honor also offers only two years of software support, which seems a bit mean for a flagship handset."
"Generally though, the Magic4 Pro gets the thumbs up and will strongly appeal to Android users who are serious about photography. It doesn't yet deliver enough killer blows to put its rivals out of the match, but Honor is now a very serious contender – and definitely one to watch."
Pros:
Pleasing images straight out of camera
Excellent panorama mode
Reliable focusing
Solid video spec
Cons:
No IS on main camera
Somewhat clunky general navigation
Odd circular camera array
Read our full Honor Magic4 Pro review.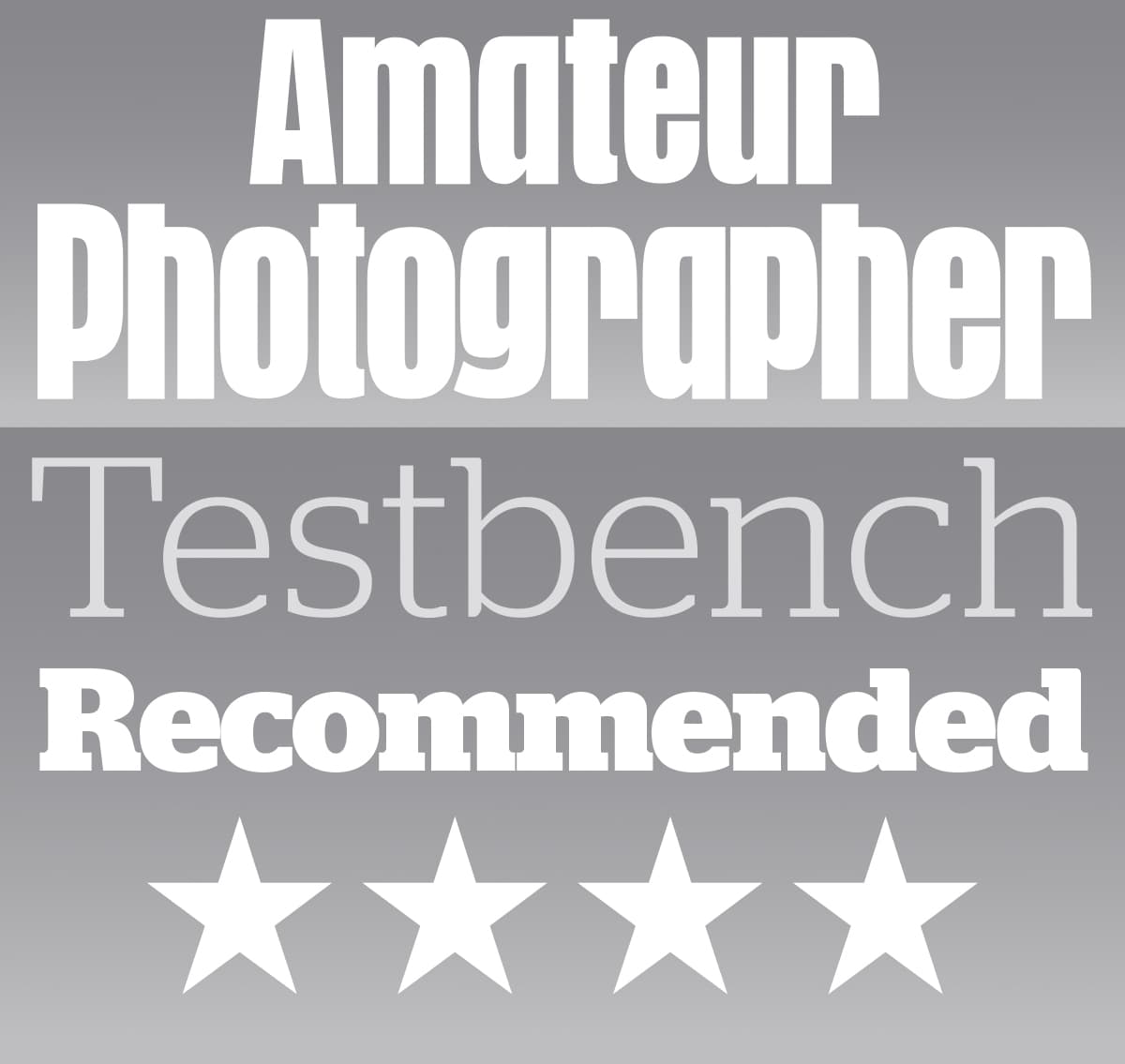 ---
Best value second hand camera phone: Google Pixel 5 (2020)
At a glance:
Triple-lens setup (including front camera)
Uses Android with Oxygen OS 'skin'
Good value
Range of colours
Refurbished price: $366 / £189
It took a while for Google to add a second camera to its Pixel range, and now we find ourselves waiting for it to add a third. This time around however, Google has swapped the telephoto lens of the Pixel 4 for an ultra-wide one, a compromise which is perhaps not surprising considering this is the cheapest model of the group.
That means you get a 12.2MP main camera with an 27mm f/1.7 (equivalent) lens, and a 16MP secondary camera with an ultra-wide, 16.5mm f/2.2 (equivalent) lens. If you need to get closer to the subject, digital zooming is available. Despite its photographic name, and its intention to appeal directly to photographers, the Pixel remains frustratingly simple to operate.
The fully automatic Camera option works as a basic point and shoot, and although it does what it does very well, with no option to adjust settings it's hard to truly see it as an advanced tool. On the plus side, raw format shooting is available so you can make some tweaks after the fact, rather than before, if necessary.
Aside from the standard Camera mode, you also get a Portrait mode for shallow-depth-of-field effects, plus a Night Sight mode which, like the Pixel 4 before it, delivers fantastic results. If you're just looking for something which is pocket-friendly and does a good job at a reasonable price without fuss, then the Pixel 5 is a solid option.
Its images contain plenty of detail and good colours, while the Portrait mode continues to impress, even with non-human subjects. Both of the lenses put in a good performance, but it's the standard lens which produces the best results. Digital zooming is best avoided, as the results lack detail.
It's worth noting that this year, there is no 'XL' version of the Pixel, so those who like their phones to be on the larger side may be a little disappointed.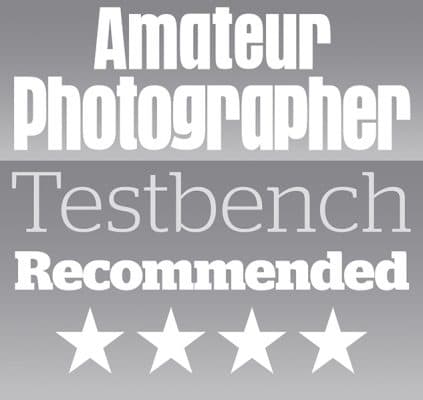 ---
Best second hand camera phone with Pro mode: OnePlus 8 Pro (2020)
At a glance:
Triple-lens set-up
Uses Android with Oxygen OS 'skin'
Good value
Range of colours
Refurbished Price: $879 / £439
OnePlus built its reputation on mid-priced mid-range smartphones. With the 8 Pro, it has steered itself more towards the premium end, and while it's still cheaper than the likes of the iPhone and the Samsung, this puts it in the 'luxury' market.
Again, you get a triple-lens set-up which gives you a 14mm f/2.2 ultra-wide camera, a standard 25mm f/1.8 lens and a 75mm f/2.2 (3x) lens. The wide and ultra-wide are backed by 48-million-pixel sensors, while the zoom offers 8 million pixels. There's also a fourth 'colour filter' camera, but it's not one you can actually select to use.
The native OnePlus camera app is similar to the Samsung's, in that it has a good selection of modes. By default, it will shoot in the standard and straightforward Photo mode, while you also have the option to use modes such as Nightscape and Portrait. There is also a Pro mode which gives you access to settings such as ISO, white balance, shutter speed, exposure compensation and more.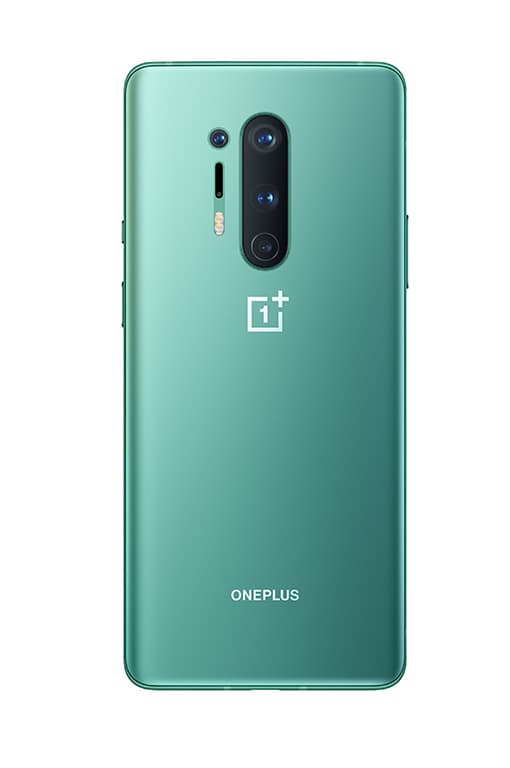 With this, you can also shoot in the raw DNG format, as well as elect to record 48-million-pixel JPEGs – rather than them being output at 12 million pixels as standard. Settings such as switching on a histogram to use while in Pro mode can be accessed via a deeper settings menu, and emphasise the type of audience that OnePlus is trying to reach with this model. Images captured by the OnePlus Pro 8 are good, with lots of detail and bright colours.
It copes well with a variety of different shooting settings. The Nightscape model also copes well with low light, while the Portrait mode does a good job with shallow-depth-of-field effects. All three lenses put in a decent performance, but it's definitely the telephoto which is the weakest of the three. So if you can stick to the standard or ultra-wide lenses, you'll be rewarded with the best shots.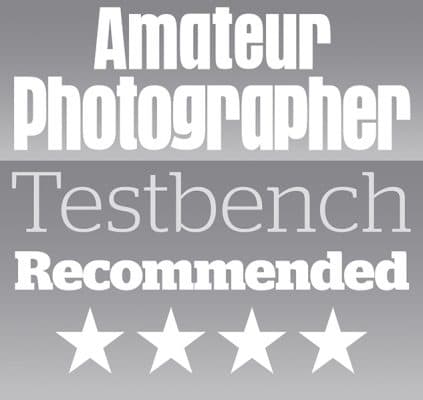 ---
Now you know the best camera phones for photography, check out our guide to the best camera phone accessories and best camera phone tripods and mounts.
More reading:
---