Welcome to Smartphone Picture of the Week! Each week, we select and share the best of your smartphone photography in an online feature here on our website, and on our social media. This week's smartphone photograph is by John Hall using an iPhone 12.
John Hall, iPhone 12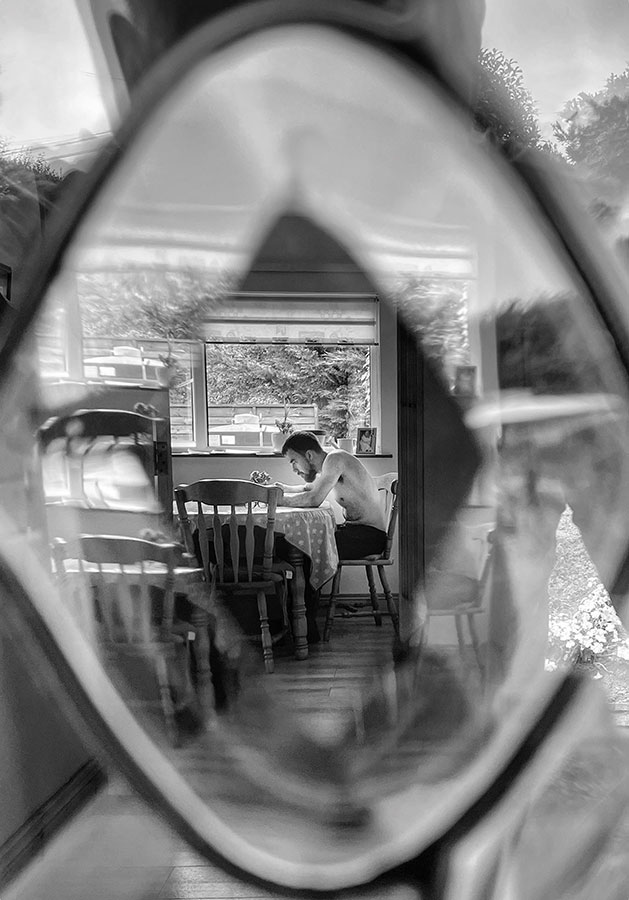 'As a keen street photographer I am always on the lookout for interesting people shots. I grabbed this image of my son Ivan through the decorative glass of my front door at home. As I approached the porch I saw him sitting at the kitchen table, in line with the clear centre of the glass. The distortion created a nice vignette effect at the edges. I shot it on my iPhone 12 and processed the image using Snapseed.'
Social media:
X: @johnhall_john
Website: www.irelandimages.org
Submit your photos
Want the chance to feature here on our website and across our social media? All you have to do is share your smartphone photographs on social media with the tag #APSmartphonePicoftheWeek. You can also send in photographs to ap.ed@kelsey.co.uk with "Smartphone Pic of the Week" in the subject line.
iPhone vs Android: Which is better for photography? We've rounded up the best camera phones for photography and the best camera phones you can get on a budget here.
Read our smartphone reviews here: Smartphone Reviews
See more smartphone photography guides:
How to take amazing portraits on a smartphone
Black and white smartphone photography guide
How to take great macro photos on a smartphone
11 best smartphone photography apps to download now
---
Further reading:
---
Follow AP on Facebook, Twitter, Instagram, YouTube and TikTok.