The Samsung Galaxy S23 Ultra flagship has been the camera phone to beat for quite a while, but with the devices getting better and better with every iteration, it's perhaps fair to say that each new version is only a slight improvement on the last. Is the S23 Ultra the best phone for photographers? Find out in our full review.
Samsung Galaxy S23 Ultra at a glance:
Price: $900 / £889
200MP wide camera, 1/1.3" sensor, f/1.7 aperture, multi-directional PDAF, OIS
12MP ultra wide camera, 1/2.55" sensor, f/2.2 aperture, Dual Pixel PDAF
10MP telephoto camera, 1/3.52" sensor, f/2.4 aperture, Dual Pixel AF, OIS, 3x zoom
10MP telephoto camera, 1/3.52" sensor, f/4.9 aperture, Dual Pixel AF, OIS, 10x zoom
'Space Zoom' – 30x/100x super resolution digital zoom
8K video 30fps, 4K video 60fps
6.8-inch display, Quad HD+ (3088 x 1440) AMOLED at 500ppi, 120Hz
Operating system – Android 13
Processor – Snapdragon 8 Generation 2 Octacore
8GB/12GB memory, 256GB-1TB capacity
Samsung Galaxy S23 Ultra Hardware, Design and Features
The Samsung Galaxy S23 Ultra, which follows on from last year's S22 Ultra doesn't evolve the device too much, though once again it contains an array of excellent features which should be very appealing to the enthusiast photographer.
The big news is the jump in resolution count for the main camera, with the S23 Ultra being the first Samsung to boast a 200 megapixel sensor. We have seen smartphones with this size of sensor before, indeed, Samsung has made sensors for other manufacturers of this resolution before, but this is the first time the company has put one in its own branded phones. That means you get a boost from last year's 108 megapixel device.
As we'd expect, images are not output at 200MP by default, although you can shoot in super high resolution mode if you really want to. Thanks to pixel binning, the standard 12 MP resolution is what you'll see and expect for almost all of your shots.
In front of the 200MP sensor is an f/1.7 stabilised lens, while there are three more cameras also available to choose from. There's a 12MP ultra wide f/2.2 combination, and two telephoto lenses, both with 10 megapixel sensors behind them. One offers 3x zoom and an f/2.4 lens, while the other is a 10x zoom with an f/4.9 aperture. There's also 'space zoom' – a form of digital zoom which means you can reach 30x or 100x if you need it.
With four lenses available, this puts the S23 Ultra ahead of most other flagship smartphones, with devices such as the iPhone 14 Pro and the Google Pixel 7 Pro only boasting 3 options.
As usual, a range of storage options are available to choose from, starting at 256GB and rising up to 1TB, with an appropriate bump in price each time. There's two RAM options, with a cheaper 8GB version available to go with the 256GB storage capacity, or you can plump for 12GB with any storage option. It's generally worth spending more if you think you'll need the extra storage, particularly as memory with this phone cannot be expanded. It's worth opting for the larger RAM if you can too, particularly if you intend to do things like shoot 8K or 4K video, or use it for other non-photographic purposes, such as gaming.
Design wise, the Samsung Galaxy S23 Ultra is very similar to its predecessor. The screen has the same specifications, coming in at 6.8" and boasting Quad HD+ resolution. This makes the phone very large and therefore very difficult to use one handed for most people. On the plus side it means your photos and videos really pop and look vibrant. Whether you like a very large smartphone is a matter of personal preference, but it's perhaps a shame not to see a smaller screen device – with the same camera setup – available for those who might prefer it.
The edges of the S23 Ultra have been squared off just a touch compared to its predecessor to give just a hint of a larger screen when looking at it. It's not something that's immediately obvious, even when looking at the two phones side by side. Either way, it's a nicely sleek and stylish approach to design, albeit a little on the slippy side – a case is pretty much a must.
That said, if you do have a propensity for clumsiness, the good news is that not only is the S23 Ultra IP68 rated for waterproofing and dustproofing, it also features a Corning Gorilla Glass Victus 2 screen which should seen it easily able to withstand scratches and dents.
Video recording is available at up to 8K resolution, with an improved 30fps frame rate (24fps was available for the S22 Ultra). 8K puts it ahead of most other models on the market, though it is something we're starting to see on more recent smartphones, even including cheaper options such as the OnePlus 11. 4K and Full HD video recording – is of course also available. "Super Steady" video stabilisation is only available in QHD (2560 x 1440) and Full HD, with a crop applied to video recording when Super Steady is enabled.
Just like the Samsung Galaxy S22 Ultra, the S23 Ultra is fitted with a 5000mAh battery, with that ultra large body being another benefit for long-lasting battery. We found during our tests that phone easily lasted a full day, even when using it frequently for photos and videos. Most of the time it lasts for more like two or even possibly into a third day if you're a relatively light user.
Fast charging is supported, as is wireless charging, but, as is pretty common these days, there's no charger provided in the box – only a cable – so you will need to invest in these separately if you don't already have a fast-charging plus and/or a wireless charging device.
An "S Pen" stylus was included for the first time in the Ultra range with the S22 Ultra, so it's no surprise to see it also sticking around here. The "Note" range of smartphones is now discontinued, so again it makes perfect sense that this is where you'll find the stylus.
Primarily this is positioned as being useful for making handwritten notes and doodles, but from a photography perspective you can also use it as a remote trigger. This comes in useful if you want to shoot selfies or group shots from a distance. Potentially you might also use it for other scenarios, such as low light or close-up shooting from a tripod, too.
Samsung Galaxy S23 Ultra Camera App
Samsung smartphones have, for a long time, had a well-featured and expansive native camera app which gives you lots of choice depending on the way you might like to shoot.
By default, the Photo mode is what launches, and it's likely to be the mode that most people use most of the time. From this mode you can access all of the different lenses, as well as activate digital zooming up to 100x (called Space Zoom).
In this mode, your photos will be output as standard at 12MP. But if you tap an icon at the top of the screen, you can also switch to recording in 50MP or even 200MP. Note that if you select either of these resolutions then you can only use the 1x lens (since only the sensor behind this lens has a high enough resolution sensor to facilitate this).
You can also swipe to the left to select a Portrait mode, which allows shallow depth of field effects to be created (for both human and non-human subjects), while swiping to the right starts up the Video mode. If you tap on "More" you'll see a host of other modes which you can select, including Panorama, Food, Night and so on.
There's also a Pro mode which gives you control over a number of different shooting parameters, including shutter speed, ISO, exposure compensation, and white balance. You can use all four of the lenses in Pro mode, and it's here that you'll find the ability to record in raw format. You can shoot in the standard 12MP output, or you can switch to 50MP if you'd prefer.
An "Expert RAW" app can be accessed via the "More" tab, but it is a separate app which needs to be downloaded. Tapping on it will take you to the separate app, but if the phone is locked then you'll need to unlock it first. With this app, the parameters are pretty much the same as in the "Pro" mode, meaning you can change a variety of settings and shoot in raw format. The difference is, according to Samsung, that the ExpertRAW app provides a wider dynamic range when compared to using the standard app, even in Pro mode.
It also includes other options, such as multiple exposures, and there's handy settings such as a digital level to help keep your shots straight. You can edit your shots in this app using Adobe Lightroom, if you have a Creative Cloud subscription.
Samsung Galaxy S23 Ultra Performance – Image Quality
Last year's Samsung Galaxy S22 Ultra was so good, that we knew that the company would have to go some way to topping it. The good news is that it has done it – but the not so good news is that you have to really examine the pictures to see the difference. If therefore, you're thinking an upgrade will be a huge boost to your photography, you might be left a little disappointed.
Images directly from the Samsung Galaxy S23 Ultra's main (200MP) sensor show more detail than last year's S22 Ultra main (108MP) sensor. But, that's really only obvious if you're comparing like-for-like images shot at the same time and you zoom in closely.
Most people simply won't do that. There's also a very slight improvement in colours from the S23 Ultra, but again, it's not enough to be hugely noticeable in isolation.
Overall, images display an excellent impression of detail at the standard 12MP output, with them standing up relatively well to close-scrutiny. Colours are rendered nicely, albeit perhaps a bit oversaturated in some circumstances for some tastes.
The two telephoto lenses are reasonably useful, with the 3x option providing the best results. The 10x is nice to have, but it is a lot more smudgy than the others.
The Space Zoom is essentially a marketing gimmick, which, unless you are absolutely desperate to get that close to a subject and can live with the blurry results, is probably not really worth engaging with too often.
If you shoot in the "Pro" or "ExpertRAW" app, then you'll notice that colours are a little more muted. Colours between the different lenses are reasonably well matched, so if you are shooting from the same vantage point you should find that all of your images look similar.
The phone also copes well with artificial light to produce well-balanced colours using its automatic white balance setting in the general Photo mode.
Shooting at 200MP is a reasonably pointless exercise in most scenarios. While in some areas of a shot it does render a little more detail, it also introduces more smudging and blur in other areas of the shot. It will also leave you with huge file sizes (over 30MB, compared to around 3-5MB for most ordinary shots). Unless perhaps you want to print your images to the size of a billboard, it's not a mode we'd recommend engaging all that frequently. It's also worth noting that you can't activate macro focusing (since it relies on the ultra wide lens) if you shoot with 200MP, so it's not suitable for close-ups.
As we'd expect, it's from the standard lens that we see the best results, but the others also put in a good performance.
The ultra-wide is the best performer of the three additional ones, being a useful width for things such as landscapes and architecture, as well as macro shots.
Low light images are taken care of by the phone's "Night" mode, which is both selectable and automatically activates when low light levels are detected.
Here we see the best results from the standard lens, which produces very good images. The ultra-wide also does reasonably well here, as does the 3x, while the 10x is probably best left alone in very dark scenarios.
The Portrait mode also does a good job of blurring backgrounds to leave a natural effect.
Night and Portrait can be used together for low-light people shots, but the 3x option here is nowhere near as good as the 1x option. There's less of a disparity in quality when shooting in daylight / good light.
Samsung Galaxy S23 Ultra Value for Money
The Samsung Galaxy S23 Ultra is a flagship smartphone with a flagship price point to match. It's one of the most expensive smartphones you can currently buy, with its cheapest price of £989 arguably putting it out of reach of many. However, when you consider how good it is – you could argue, if you felt so inclined, that it could still be considered good value for money.
It's fair to say that you do get an awful lot for your cash. You get four lenses, a fantastic screen, 8K video recording. However, what you don't get is a massive upgrade from the S22 Ultra – so if you've already got one of those, it's probably not worth forking out here. Additionally, if you want to save a bit of cash, opting for the older model would be a smart move at this point. Alternatively you could go for the Samsung Galaxy S23, which has a triple camera setup.
If you're coming from an older or completely different model of phone, it might make sense to go for the Samsung Galaxy S23 Ultra and consider it an investment. A smartphone as good as this is perhaps less likely to date as quickly as mid-range / lesser able phones, meaning you'll keep it for longer before swapping or upgrading.
Samsung Galaxy S23 Ultra Verdict
Samsung retains the crown of "best smartphone for photographers" with the Samsung Galaxy S23 Ultra, providing a fantastic all-rounder which copes well in a variety of different situations and comes with a well-featured native camera app.
Directly from the smartphone, images are great, with lots of detail, vibrant colours and a range of focal lengths to choose from. Being able to record in raw format, use a "Pro" mode to change settings, along with all the usual smartphone modes – like Portrait and Night mode – means that there's very little to compromise on here.
Video also performs well, and although 8K is probably not something that the average consumer will use, having it available shows off exactly what Samsung can do at this level. The best results are seen at 4K, or if you want the smoothest results and don't have a gimbal, at Full HD with super smooth stabilisation switched on.
Speaking of marketing gimmicks, a 200MP sensor and a 100x space zoom. These are bold claims to put on a spec sheet (and corresponding advertising campaign) which in real life are generally wholly unnecessary. Yes, you can get lots of excellent detail out of the phone, but who is actually examining their smartphone pictures at that level of scrutiny. They look great on your phone screen and that's the most important thing.
Of course, all of that comes at a price – and it's a high one. If you want the best of the best and you've got the cash to spend on it, then you won't be disappointed. If you've already got an Samsung Galaxy S22 Ultra, don't expect to be blown away by the difference, but if you've got an older phone or something else entirely, then you might also consider it worth the investment.
If you're not keen to spend such a huge amount on a smartphone, there's plenty of other excellent options out there – for example the Google Pixel 7 Pro, OnePlus 11 and, of course for those who prefer iOS, there's also the iPhone 14 Pro.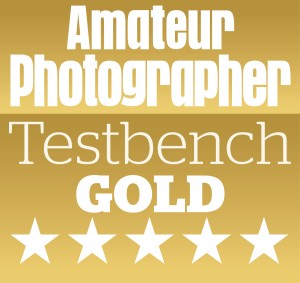 ---
Find more options in our guide to the best camera phones for photography.
Related articles:
iPhone 14 Pro vs Samsung S23 Ultra: which smartphone is best for photographers?
iPhone vs Android: Which is better for photography?
Best smartphones for video in 2023
---
Follow AP on Facebook, Twitter, Instagram, YouTube and TikTok.