We're now in the eighth generation of Pixel – but will the Google Pixel 8 Pro make it onto our list of best smartphones for photographers? It seems very likely that yes, it will – but just how good is it, and how much better than its predecessor is it? That's what we aim to find out here…
There are two variants of the new Pixel 8 series, the Pixel 8 and the Pixel 8 Pro, we've been looking at both of them, but for this review we'll just be concentrating on the 8 Pro, which offers a triple lens system, compared to the 8's dual.
Google Pixel 8 Pro – At a glance:
Price as reviewed: $999-$1179 / £999-£1179
50MP wide camera, f/1.68 aperture, 25mm equivalent
48MP ultrawide camera, f/1.95 aperture
48MP 5x telephoto camera, f/2.8 aperture, 113mm equivalent
6.7" Super Actua LTPO OLED screen
Android 14
Manufacturer: Google
Looking at these specs alone, there are a few interesting differences between the older model and the newer one – including improvements to both hardware and software. We'll discuss these further as we move through the review.
We review smartphones from the perspective of choosing a smartphone for its photography and camera performance, so we'll be starting by looking at what the Google Pixel 8 Pro offers in terms of the cameras and what features are included for photography and video.
Google Pixel 8 Pro – Features
Just like its predecessor, the 8 Pro features a triple-lens setup. While the focal lengths have remained the same, we've seen some improvements in resolution and other specifications.
The main sensor of the 8 Pro has 50MP, and is 1/1.31" – that's the same as last year's Pixel 7 Pro, but the accompanying 25mm equivalent lens is now f/1.68.
It is joined by two 48 megapixel sensors. The ultrawide has an f/1.95 lens. This compares with last year's 12MP, f2.2 lens. There's also a 5x telephoto, which is similar in length to last year's model (113mm for the new one, compared to 120mm for last year's). It has the same size sensor, but the maximum aperture is now f/2.8, rather than f/3.5 – so expect some improvements to low light performance. Digital zoom for the Pixel 8 Pro reaches 30x – again the same as last year.
The 10.5MP f/2.2 selfie camera now has autofocus too, which again could mean some slight improvements in this area too.
In terms of software improvements, Pixel 8 Pro brings for the first time a "Pro" mode, which gives you controls over things like shutter speed and white balance. There are also other AI features, including "Best Take" and "Magic Editor" which allow for enhancements to photographs, such as swapping out faces in group shots and so on. It's not impossible that these improvements – being software related – will eventually come to older Pixel models, but for now at least, they're restricted to the latest.
Other features include the screen, which remains at 6.7" but is slightly different in shape, and ever so slightly lower in resolution – it has improved tough credentials though and is brighter. The battery is 5050mAh and boasts both fast charging and wireless charging.
The Pixel 8 Pro is the first phone to feature Android 14, but other models can now upgrade to the latest OS.
Google Pixel 8 Pro – Handling and Design
With its 6.7" screen, the Pixel 8 Pro is on the large side, but it matches other similar high-end smartphones, including the iPhone 15 Pro Max, and its own predecessor, the Pixel 7 Pro. The Samsung S23 Ultra is bigger, at 6.8". Whether you like phones to be on the larger side is down to personal preference, but it's good for displaying your photos and videos well.
The overall dimensions of the Pixel 8 Pro come in at 162.6 x 76.5 x 8.8mm, which is very close to its predecessor, and it weighs 213g – just 1g more than the older model. The corners of the screen however have been rounded, so it looks slightly different – you could say it's got more of an iPhone look, whereas previously it looked more like a Samsung. The screen now uses Corning Gorilla Glass Victus 2, so it should withstand scratches even better than its predecessor – we haven't deliberately tried to gouge out anything in the screen, but it's resisted normal usage.
Flipping to the back of the phone and we've got a similar "visor" set up for the camera housing to previous generations. The cameras are found in a horizontal strip across the top of the phone. A new addition you'll notice in this strip is an additional cutout for a new sensor – this is a temperature sensor which you can use to measure how hot various things are (it's not been approved for human use yet). It's nothing to do with the camera.
Google Pixel 8 Pro – Native Camera app
It's usually been the case that Pixels are a little bit like iPhones in terms of the simplicity of the native camera app.
That has changed somewhat for the Pixel 8 Pro, which for the first time in a Pixel model introduces a "Pro" mode – note this mode is not found on the standard Pixel 8. This can be reached by tapping an icon from the main Photo screen – a set of parameters that you can adjust will appear if you do so. This includes white balance, shutter speed, and ISO. You can also engage manual focus, as well as switch on useful functions such as focus peaking. If you've made a sweep of changes to different settings, you can quickly tap "reset all" to go back to the default option for all of them.
Perhaps slightly confusingly, there are also separate "Pro" options available when swiping up in the main Photo mode. Here you can change the resolution from the default 12MP to 50MP, as well as switch on raw shooting (you'll get both a DNG and a JPEG if you do that).
Other settings can also be accessed by swiping up here, including switching on the Timer, allowing macro focus to automatically engage, and changing the aspect ratio. More settings can be accessed in the main menu, such as switching on a grid and so on.
In the main Photo mode, if low light levels are detected, "Night Sight" should turn on automatically. However, you can also activate it manually – this can be helpful in mixed lighting situations. Just like with the 7 Pro, within Night Sight mode, there are additional options, including Astrophotography, which can be used if you place the phone on a steady surface or tripod.
Another photo mode is "Portrait", which enables capture of shallow depth of field effects. You can shoot at either 1.5x or 2x. You can combine Portrait mode with Night mode for capturing portraits in low light, and there are other options, including face retouching, too.
Google makes use of AI technology for a couple of the other photo modes, including Long Exposure, which can be used to capture blur with moving subjects, while keeping the background sharp. Similarly, there's also Action Pan, where the moving subject is kept still, with the background blurred to create a sense of movement that way. Both are incredibly easy to use – you just point the phone at a moving subject and it'll do the work for you. Some subjects work better than others, but being able to do this directly from your phone with very little intervention is impressive nonetheless (albeit not new for the Pixel 8 Pro – the 7 Pro had these modes too).
All of the video modes have been separated into a different tab. This is a departure from the 7 Pro, however, if you update the 7 Pro to Android 14, you'll see the same division too. In the Video section, you'll find the standard ordinary Video mode, as well as other options such as Slow Motion, Time Lapse, and Pan (for creating panning video with smooth stabilisation).
A fair amount has been made of the Pixel 8 series' new editing tools, particularly Best Take and Magic Editor. We've taken a closer look at how the Pixel's Magic Editor works in a separate feature. But, to sum up, there's a number of edits you can make, with perhaps the most interesting being that you can erase objects, move them around the frame, or make them bigger or smaller. Sometimes it's very successful, other times less so – it's certainly worth experimenting with and can be useful for removing distracting elements. It does have some drawbacks though – for example, it's quite slow to use and you'll need to back up your (all of your) images to Google Photos before you can use it.
Best Take is a fun feature for group portraits and selfies. When you take a series of portraits with faces in, you can head to the editor afterwards and select the best of the faces – perhaps somebody was blinking or looking miserable – in one shot. Again, sometimes this works better than other times – it can be confused by things like glasses on occasion, but generally it's a fun feature that can certainly "save" a family photo that's gone awry and requires no special editing expertise.
Google Pixel 8 Pro – Image Quality and Performance
We have been continually impressed by the quality of imagery from the Pixel series, right from the very first model – and the 8th generation builds on everything the previous models have done to produce the Pixel's best quality images yet.
Shooting in good light yields the best results, with images which display a good level of detail, accurate exposures and colours which strike an excellent balance between vibrant and realistic. Comparing it with models such as the iPhone 15 Pro Max – which tends to be a little flatter – and the Samsung S23 Ultra – which goes far too vibrant, the Pixel 8 Pro sits neatly in the middle. What's more, there's excellent colour matching between the three different lenses available too.
In good light, the differences between the Pixel 7 Pro and 8 Pro aren't huge – on the whole the two models put in a fairly similar performance, especially from the main lens. However, I noticed that on several occasions when I thought I was shooting with the 5x lens with the 7 Pro, it was in fact utilising the 1x sensor. This never happened with the 8 Pro, which has a wider aperture, so it's likely that it's down to the available light – even when it's not particularly dark. As a result, images shot with the 5x lens selected from the 8 Pro produces consistently better results.
On the whole, the 5x lens is very good. Some might argue that 5x is "too long", compared to the 3x lenses you'll find on the S23 Ultra and the iPhone 15 Pro (not the 15 Pro Max which also has a 5x lens), but you can also shoot at 2x or 3x with the 1x lens (which will use the central portion of the sensor). My feeling therefore is that it's good to have a dedicated lens for getting just that bit closer. Digital zoom is available up to 30x. Up to around 10x, the results are usable, especially at smaller sizes, but beyond that, the images become a bit too smudgy for anything but a record shot.
The ultrawide lens also produces more detail, and copes better in low light – as is to be expected from the jump in resolution and wider aperture. This also means that macro images are also better from the 8 Pro too, which uses the ultrawide angle lens. Here you'll find that close-up shooting yields some very detailed and impressive results.
When it comes to Portrait mode, there's not a dramatic improvement here from the last generation. Considering how much AI usability Pixel models have, it's perhaps a surprise not to see some kind of automatic portrait recognition, but otherwise, the results are pretty good – with a natural drop off between subject and background, particularly if you're only looking at them on your phone screen. You can adjust the strength of blur, and the focus point, after you've taken the picture if you want to – which comes in handy on the rare occasion there's been a misfire.
The introduction of autofocus for the selfie lens means you get much sharper results – arguably this makes them less flattering, but either way, from a photographic point of view, it's hard to deny they're "better". You can switch on "Portrait" mode for selfies to create a shallow depth of field effect. The result is a bit "obvious" here – we've seen much better results from the iPhone 15 Pro Max, but if you only intend to look at your selfies on a small phone screen, the effect is not too bad.
Low light is where we see some excellent results. We thought the Pixel 7 Pro was very good, but it just goes to show that there's still plenty of improvements that can be made. The wider aperture lenses are probably helping here, with the sensors able to gather more light, but there's also no doubt some more advanced computational wizardry on display too. There's very little in the way of lens flare – which can sometimes be an issue with the 7 Pro – while in general, there's much more detail on show from images from the 8 Pro. It also compares very well with other flagships like the iPhone 15 Pro Max and the Samsung S23 Ultra – in short, if low light is your thing, I'd wager that the Pixel 8 Pro is one of the very best for low light photography you can currently buy.
Video performs very well too, with smooth results that are nicely detailed. Stabilisation works well at 4K 60fps, and with a range of other video options, it's a good choice for content creators who want lots of different styles to experiment with. No 8K video here, but that's still a very niche requirement.
Google Pixel 8 Pro – Value for Money
The Pixel series has always been known for its excellent value for money – especially in relation to other flagship brands.
There's been a bit of a price hike this year for the Pixel 8 Pro, with it now reaching the minimum £999/$999 mark for the first time – for that you'll get 128GB of memory.
You can pay a bit more (£1059/$1059) and get 256GB, or more again (£1179/$1179) for 512GB. While it's more expensive than last year, it's still significantly cheaper than the iPhone 15 Pro Max (£1199/$1199 for the 256GB version – there is no 128GB with the Apple device), or £1399/$1399 for the 512GB.
It's also a fair amount cheaper than the S23 Ultra, which will set you back quite a bit more, at £1249/$1249 for 256GB, £1399/$1399 for the 512GB. Again, there's no 128GB version for the S23 Ultra. Additionally, both the S23 Ultra and the iPhone 15 Pro Max have 1TB options, so if you're keen on outrageous amount of storage, you won't find that with the Pixel.
So, while the 8 Pro certainly isn't "cheap" by any means, it's well-priced compared to its nearest rivals. If you want to save a bit of cash, going for the older 7 Pro is worth considering – with prices starting at £849/$899. You can buy the 7 Pro directly from Google at this cheaper price, and you may also be able to find them in the second-hand market for even better prices too.
That said, of course by opting for the older model, you lose out on some of the great new features of the 8 Pro, and may feel you want to upgrade sooner – the slightly more expensive choice might therefore be better value for money over the longer term.
It's also worth pointing out that Google offers an incredible 7 years of update support for the Pixel 8 Pro, which makes it the best mainstream smartphone on the market in terms of ongoing support – again, increasing its value proposition significantly.
Google Pixel 8 Pro – Verdict
After Apple phones and Samsung phones, Google Pixel phones seem to be the ones you see most readily in people's hands. Perhaps this is confirmation bias based on their distinctive-looking camera setup on the back, but either way, we often think of the Pixel series as being one of the "big three" when it comes to the best smartphones for photographers.
Using a combination of excellent hardware and advanced software, the Pixel 8 Pro takes what the company has already done with its existing models and improved it even further to make it extremely impressive.
It produces excellent images in a wide range of conditions, and there's been a noticeable jump in image quality from its predecessor – something that is often harder to spot from the likes of Apple and Samsung, where each new version seems to be a lot more gentle.
That said, if you've got a Pixel 7 Pro, there's probably no need to immediately go out and upgrade. Yes, the 8 Pro is better, but with the main differences coming to low light and if you scrutinise things like detail at close quarters. There are also software improvements, such as the Pro Mode and Best Take – but how often you'll want to use those is questionable. If this is how good the 8 Pro is – you might question, how good will the 9 Pro be – perhaps if you've got a 7 Pro already, it's better to wait. You're more likely to notice a bigger difference if you've got an older Pixel.
If you're coming from a different brand altogether, unless you've already got one of the other flagships, the Pixel 8 Pro is likely to give you noticeably better pictures than what you're already used to as well. It doesn't quite snatch the crown from the Samsung S23 Ultra as the ultimate device for photographers – that phone's extra zooming capability, plus 8K video recording means it just about pips it, but it's an extremely close-run thing.
Overall, there's a huge amount to like about the Pixel 8 Pro – and very little to dislike. It takes great pictures, is very pleasant to use and won't set you back quite the fortune that other flagships will. Will you be getting one?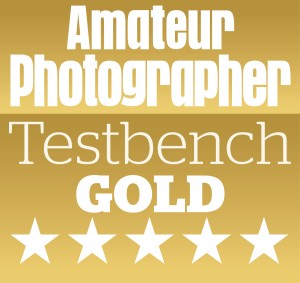 Related reading:
---
Follow AP on Facebook, Twitter, Instagram, YouTube and TikTok.