Apple's flagship iPhone models always do well on our list of best smartphones for photographers. Naturally, every year, the announcement of the new iPhone leads the company to proclaim it's the best iPhone yet. We heard the same proclamation for the iPhone 15 Pro.
Of course that's generally true (otherwise why release another one?), but here at AP we want to know exactly how true that is. In the case of the iPhone 15 Pro – is it much of an upgrade from last year's iPhone 14 Pro? Is it worth going for the iPhone 15 Pro Max for a longer zoom and a larger screen? Perhaps it's more of a jump if you're coming from an even older model. We'll find out the answers to all of these questions – and more – as the review progresses.
iPhone 15 Pro at a glance:
48MP wide camera, f/1.78 aperture, 24mm equivalent
12MP ultrawide camera, f/2.2 aperture, 13mm equivalent
12MP 3x telephoto camera, f/2.8 aperture, 77mm equivalent
6.1" Super Retina XDR OLED screen
Titanium chassis
iOS 17
Processor: A17 Pro Chip
iPhone 15 Pro features
In terms of the camera, the iPhone 15 Pro is very definitely a gentle upgrade when comparing it to the already excellent iPhone 14 Pro.
Most of the improvements or changes come from the outward design of the phone body, and there's been a few small tweaks made to the native camera app – some of which are a result of iOS 17 and can also be applied to the iPhone 14 Pro and older models too though.
There's a triple-lens setup here, just like with the iPhone 14 Pro. What's more, the lenses and sensors appear to be more or less exactly the same. You get a 48MP main sensor, offering 24mm equivalent and f/1.78 aperture, which is joined by a 12MP f/2.2 ultrawide and 12MP f/2.8 3x telephoto lens. Apple doesn't disclose its sensor sizes, but as no mention has been made about them changing, we can assume the physical hardware is the same here. One small difference is that lenses now have a "nano scale coating", which is designed to reduce lens flare.
Just like last year, there's a "2x lens" option which essentially just uses the central part of the main sensor, but is nevertheless listed as an additional lens by Apple on its specs pages and the like.
New for the iPhone 15 Pro series is the 24 megapixel standard output for images. Previously, images shot using the 48MP sensor were binned down to 12MP, but now you get twice the resolution. This isn't something you can do with the older iPhone 14 Pro, even with iOS 17 installed. It's worth noting that when using certain modes, including Night, Portrait and Auto, you'll still see the resolution go down to 12MP.
Also new is the ability to set a "default" focal length for the main lens. You can go with 24mm, 28mm or 35mm. You can also access all three in the main app. This presumably works by using an area of the sensor to create the equivalent focal length without any loss in resolution. Again, this is not available with the iPhone 14 Pro so you'll need the newest model if you want it.
Portrait has been improved for the iPhone 15 Pro series. Called "Next generation portrait mode", the big news here is the ability to automatically recognise portrait subjects (humans and pets) when shooting in the main camera mode. This means you can turn it into a portrait after the fact if you want to – again, this isn't something that has so far come to iPhone 14 Pro and older. You can also adjust the focus point after the fact now for Portraits – but this is something that you can also do with older iPhone models with iOS 17 installed (so long as you have shot in Portrait mode in the first place).
Otherwise, most of the camera software and hardware appears to be largely the same. We have the same macro mode, the same Night mode, and the ability to shoot in ProRAW. With iOS 17, you can now opt to shoot in full 48MP resolution with both JPEG and raw, so that can also be applied to older models. The new iPhone 15 Pro models use Smart HDR 5, rather than Smart HDR 4 of the iPhone 14 Pro – but whether this is a huge difference remains to be seen (but seems unlikely).
We still get 4K video at up to 60fps, and other modes such as Cinematic and Action have continued. One new addition is Log video recording, but that's something which is only likely to appeal to high-end videographers and content creators.
Some general hardware changes of note include the new Titanium material for the body chassis, compared to Stainless Steel of the iPhone 14 Pro. This results in a lighter phone, despite it being (every so slightly) thicker than its predecessor. The silencer switch on the side of the iPhone has been replaced with a new "Action" button which can be set to control a number of functions – one which might appeal to photographers is the long press to launch the native camera app option.
The matt glass back remains, while the front is a 6.1" Super Retina XDR OLED display, with 2556 x 1179 pixels, at 460ppi and 120Hz. This is same as the iPhone 14 Pro. The "Always on" display has been kept, and we have the same IP68 waterproofing as its predecessor, too.
At long last, Apple has joined the USB-C revolution for charging, ditching its long-favoured Lightning cables for the iPhone 15 series. This means you can use the same cable as a lot of your other hardware, including computers and cameras. The battery life appears to be the same between the two models, and other features such as Fast Charging and Wireless Charging have also remained.
A new processor makes it debut in the iPhone 15 Pro series – the A17 Pro Chip, compared to last year's A16 Bionic Chip. This should make overall operation faster and smoother, but is probably more of interest to gamers and the like who rely on super-fast processors.
iPhone 15 Pro Handling and Design
As has been the case for a number of years now, the iPhone 15 Pro series is available in two different sizes. The iPhone 15 Pro is the smaller of the two, with its 6.1" screen, compared to 6.7" for the iPhone 15 Pro Max.
For the most part, the camera and general operation of the phone between the two models is the same. The larger Pro Max has a 5x zoom rather than a 3x zoom though, so that's something to consider when choosing between the two.
Otherwise, if you prefer a smaller, more pocket-friendly smartphone, which is easier to use for other operations – such as texting – then it might be the iPhone 15 Pro which appeals the most. It's also cheaper than the iPhone 15 Pro Max, too. The "downside" here is that you get less real estate for your photos and videos to shine.
The design of the phone is very close to the iPhone 14 Pro, having very similar measurements. The iPhone 15 Pro is 146.6 x 70.6 x 8.25mm, compared to the iPhone 14 Pro's 147.5 x 71.5 x 7.85mm. In other words, the iPhone 15 Pro is very slightly narrower, but a tiny bit thicker. Despite this, it weighs just 187g, compared to the 221g of its predecessor. This isn't really a weight difference that is going to be immediately obvious if you're coming from one to the other.
Apple has stuck with the flat edges, rounded corner design of the past couple of iPhone generations. Again, this is down to personal taste whether or not you like it. It's a bit clunkier or chunkier looking than many Android equivalents, but that's not to say it's a bad thing. Colour-wise, all the new models have "Titanium" in the name, but are called Black, White, Natural or Blue. The choices are perhaps a bit muted, and all have a matte finish. Again, personal preference rules here – some will prefer the high gloss of many Androids, while others will prefer this approach.
What's perhaps more important is the reliability of the phone, with the front boasting a "Ceramic Shield" which Apple claims to be tougher than any smartphone on the market. This was also found on the iPhone 14 Pro – which, after more than a year of constant use has no scratches on it at all – pretty impressive. We should see the same performance here. The IP68 rating means the phone is water resistant to a depth of 6 metres for up to 30 minutes. The chassis is made of Titanium, rather than Stainless Steel.
iPhone 15 Pro native camera app
The native camera app for the iPhone 15 Pro hasn't changed a great deal since its predecessor. On the whole it's a simple or straightforward setup, with yet again no introduction of a more advanced or extensive "Pro" mode – this is something you can install via many third-party apps if you want it though.
By default, the native app will start in "Photo" mode, which is where you'll likely do the vast majority of your shooting – especially as now most other modes and options can be accessed directly from here too.
You will see along the bottom the option to choose between the four different "lenses" – .5, 1, 2 and 5. You'll know which one is selected by virtue of it displaying as 0.5x, 1x etc if you have. A new feature here is the ability to keep tapping the 1x lens to toggle between 24mm (1x), 28mm (1.2x) and 35mm (1.5x). You can set 24/28/35mm as the default start option in the main menu if you'd prefer to consistently use one.
The default output resolution is now 24MP when shooting with the main lens, sticking at 24MP for 2x, but dropping to 12MP for the ultrawide and telephoto (as these have only 12MP sensors). You can also shoot in raw, with options to either record at maximum resolution (48MP) or at 12MP. A new addition here is full resolution JPEG. You'll need to enable all of these options from the main menu, but once you do, they'll be accessible from the main camera app window.
If you get close to a subject, macro will kick in. This works by switching to the ultrawide lens, so again you'll lose the higher resolution if that happens. It allows you to get super close to a subject, but occasionally you might find you're better off without it – in which case a quick tap of the icon swictches it off.
A set of extra functions are hidden until you tap a small arrow at the top of the screen. Tapping it reveals things such as flash, aspect ratio, exposure compensation, timer, picture styles and so on. None of this is new for the iPhone 15 Pro series, but either way it gives you some scope for making adjustments if you need to.
Night mode should automatically switch on should the phone detect light is low. If it does, you can extend the length of the exposure if you prefer, but generally it's easier to just let it get on with what it thinks best. Again, worth noting that full resolution drops down to 12MP when using Night mode.
A new function for iPhone 15 series is automatic portrait mode. When the phone detects it is looking at a portrait subject – human or pet – then you'll notice a small "f" (to denote aperture) pop up in the bottom of the screen. This means that you can shoot the picture as you were going to anyway, and it will create a portrait effect. If you don't like it, you can switch it off at the point of capture, or remove it after the fact. This is great for capturing quick shots of people and pets, particularly those that are likely to move from a given spot with any kind of speed. You will see the f pop up if you use either the 1x, 2x or 3x lens option, but not the ultrawide.
Alternatively, you can still shoot in the dedicated Portrait mode too. If you do that, then you get a few more options at the point of capture – including the different "lighting" modes. Again, these can be adjusted after the fact if you prefer, too. A nifty new feature which has just come to iOS 17 (so you can use it with older iPhone models too) is the ability to change the Focus point after the fact. Tapping Edit on your photos in playback will reveal you can shift the focus point to anywhere on screen – great if it's not quite right, or perhaps it's focused on the "wrong" person or animal. You can also adjust the strength of blur too.
As before, you can grab quick video clips by holding down the shutter button, but there's also a dedicated video mode which gives you more control over things like frame rate and resolution. Things like ProRes and Action mode can also be accessed from the video mode. Cinematic video allows you to record shallow depth of field videos, while other options such as Time-Lapse and Slo-Mo are still here too.
iPhone 15 Pro Image Quality and Performance
Image quality from iPhone is always excellent, but the question here is whether there's been any notable improvement for the iPhone 15 Pro, compared to the iPhone 14 Pro (and earlier generations).
If we look at images taken with both phones side by side, it's pretty hard to pick out too much of a difference in most scenarios, with perhaps a marginal improvement seen for the iPhone 15 Pro if you're really looking for it and scrutinising pictures very closely.
Being able to shoot at 24MP with the main sensor is one such improvement. On the whole, this doesn't really make much difference if you only ever view your photos on the iPhone screen, but, it gives you some benefits if you need to crop your shot after the fact and still keep resolution high.
Looking at the images in isolation reveals that we've got a very well performing set of sensors here again. Although you might not notice a big jump from the iPhone 14 Pro, if you've waited a while before upgrading, you likely will see more of a difference – particularly if you're using iPhone 12 Pro or earlier.
Colours are bright and vibrant, while also being well-matched between the three lenses. Exposures are on the whole well judged, with very little need for interference to adjust brightness or change the metering point in most situations.
Of the three lenses, it's the main one that creates the best images, which is as you'd expect. The ultrawide is also a good performer, while the telephoto is best reserved for good lighting situations. Although you don't have a 5x zoom here like you do with the iPhone 15 Pro Max, if you want to get that little bit closer, you have the option to do so digitally, and the results at 5x digital are reasonably good too. We'd also probably argue that 3x zoom is sometimes a better, more sensible option than 5x in the first place – so you could probably say that the iPhone 15 Pro is the better choice.
Having the different 24/28/35mm option from the main sensor, as well as the 2x (48mm) lens means you get a great degree of flexibility to shoot at a variety of popular focal lengths without losing quality, which is a nice addition for this model.
Portrait mode puts in probably about the same performance as the iPhone 14 Pro, which is to say it's very good. Being able to take a Portrait without switching to Portrait mode is a welcome addition, as is the ability to change the focus point after the fact – but this isn't an improvement to image quality per se. Selfies are pretty good too, with the front-facing camera boasting autofocus, as well as the ability to add a blurred background effect after the fact if so choose – in the same was the rear-facing cameras automatically detect a portrait subject.
In its keynote, Apple claimed that the iPhone 15 Pro benefits from seven different lenses. To get to that number it includes not only the three main lenses, but also the 2x, 24, 28 and 35mm options, as well as the macro mode. It's probably a bit preposterous to describe the macro shooting mode as an additional lens, but it does produce good results regardless. Images are finely detailed and being able to get so close as to be almost touching the subject leads to some creative shooting possibilities.
As we've seen before with previous iPhone generations, when it comes to low light shooting, the best results are once again from the main lens. Here, you get plenty of detail and not too much noise. Results are also good from the 2x option – which, as it's using the main sensor is to be expected. The results from the ultrawide in low light are fairly good, but are a noticeable drop down in quality from the main lens. The 3x lens is usable enough, but probably not what you'll want to use to create your best shots. Portrait mode can be mixed with Night mode for "Night Portraits". At 1x, the results are pretty good, but they get pretty ropey looking if you choose 2x or 3x, so we'd probably stick to traditional cameras for those for mid-longer focal length portraits for the time being.
Video quality is, again, pretty much on par with the iPhone 14 Pro, being smooth and stable, with nicely vibrant colours. You'll see the best results if you view your videos on a Dolby HDR compatible device – such as the iPhone itself – but it's easy to see why many content creators are happy to use their iPhones to record video without the need for elaborate or expensive additional equipment.
iPhone 15 Pro Value for Money
Before the iPhone 15 Pro was launched, there were rumours circulating that the iPhone 15 Pro series was going to shoot up in price.
As we all know, iPhones are not cheap, but actually, in the end, the base price of the iPhone 15 Pro turned out to be cheaper than last year's model.
If you're happy to only have 128GB of memory – which is probably more than enough if you've signed up to cloud services – then it'll set you back $999/£999. That puts it competitively priced against the likes of the similarly sized Samsung S23, but more expensive than something like the Pixel 7 Pro, which has a similar camera setup, but a much larger screen.
The price increases if you want/need more memory – going up to $1,499 / £1,499 for the 1TB version. I'd question how many people need that level of memory, but it's good to have the option there for those that need it.
As soon as a new pro iPhone is launched, Apple immediately discontinues the old ones from its website. While you can still buy the iPhone 14 Pro from other retailers, for the time being it's actually more expensive than the newer model – so there's very little sense in buying one of those.
iPhone 15 Pro Verdict
So, is the iPhone 15 Pro the best iPhone that Apple has ever created?
Well, I can only really answer from a photographic point of view – but the answer is yes, it is. But of course it is – if it wasn't, then it wouldn't need to exist.
However, it's very fair to say that if you already own an iPhone 14 Pro, the improvements are relatively marginal, and in some cases probably not significant enough to merit purchasing a brand new, very expensive phone for (though of course that's up to the individual).
Image quality is generally about the same as the iPhone 14 Pro. While that means it's very good, excellent even, if you're anticipating some massive jump in quality by upgrading to the iPhone 15 Pro, you're unlikely to see it.
Most of the improvements come in the form of usability – such as the automatic portrait mode, the additional 1x lens options, and hardware changes such as the new Action button and the addition of a USB-C port for charging. Whether you're willing to buy a new phone to get these improvements comes down to personal taste and budgets – though it's worth noting that if you have an iPhone 14 Pro you will probably be able to trade it in for roughly half the cost of the new model.
If you've been quite sensible and have a much older iPhone, say an iPhone 12 Pro or even iPhone 13 Pro, the differences in image quality are a bit more marked and arguably more worthy of spending your cash to get.
By including a slightly different setup between the iPhone 15 Pro and the iPhone 15 Pro Max, Apple has created a bit of a dilemma here for photographers. Should they plump for the smaller device but be happy with 3x zoom, or should they pay a little bit more to get a 5x zoom (and other benefits like a larger screen). Again,'s hard to answer that without knowing what kind of shooter you are – some will simply prefer a 3x zoom, while others will crave that little bit of extra reach. Personally, I'd say that for many, the smaller screen and that sensible zoom is just about the perfect balance – but then I'm a fan of smaller phones in general. You may feel differently.
What about when we compare it to Android models? The iPhone 15 Pro, nor the iPhone 15 Pro Max has done enough to steal the crown from the Samsung S23 Ultra as the best smartphone for photographers, but, it compares very favourably against other flagship models and those which are closer in price to the iPhone models.
Overall, as predicted before the specs were even confirmed, Apple has produced another excellent device. Yes, it will make it onto our list of the best smartphones for photographers – it's probably even in the top 3. Do you need it? Probably not, but since when has that ever stopped anybody picking one up?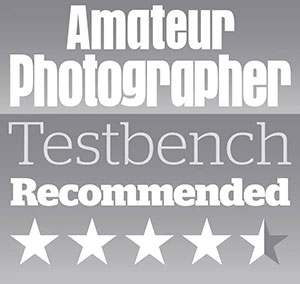 For more options read our Best camera phones for photography.
Related articles:
---
Follow AP on Facebook, Twitter, Instagram, YouTube and TikTok.