How likely is it that the iPhone 15 Pro Max will make it onto our list of the best smartphones for photographers? Well, naturally it's been lauded as "the best iPhone ever" by Apple (of course it has), and the likelihood is that it very much is – but does it represent much of an upgrade from its predecessor. That's what we hope to find out here.
This year's iPhone 15 Pro models have a slight variation in the two camera systems, with the larger iPhone 15 Pro Max as reviewed here being the first iPhone to include a 5x zoom lens using a tetraprism design, giving an equivalent of 120mm. By comparison, the smaller iPhone 15 Pro has a 3x zoom – so it'll be up to you to decide how much zoom you want (and are willing to pay for).
iPhone 15 Pro Max at a glance
48MP wide camera, f/1.78 aperture, 24mm equivalent
12MP ultrawide camera, f/2.2 aperture, 13mm equivalent
12MP 5x telephoto camera, f/2.8 aperture, 120mm equivalent
6.7" Super Retina XDR OLED screen
Titanium chassis
iOS 17
Processor: A17 Pro Chip
Other than the zoom lens, the other camera specifications are the same between the two models. That means, the other feature which maybe something to think about is how big a screen you'd like to have. As is often the case, the upgrades here compared to the iPhone 14 Pro/Max are fairly gentle – but we'll explain more on that as we go.
iPhone 15 Pro Max features
The iPhone cameras have been impressing us for several years, and while the latest iterations don't represent a big evolution from previous generations, the overall setup is still excellent.
Two of the three cameras for the iPhone 15 Pro Max appear to be more or less the same as those found on last year's iPhone 14 Pro and iPhone 14 Pro Max (last year, the cameras were identical on both variants). So, we've got the same 48MP main sensor with its 24mm f/1.78 equivalent lens. We've also got the same 12MP ultrawide camera with a 13mm f/2.2 lens. A big difference however is the zoom lens, which departs from the iPhone 14 Pro/15 Pro as it's now 5x optical thanks to its "tetraprism" design. That's a 120mm f/2.8 equivalent and includes 3D sensor shift stabilisation. From the ultrawide to the telephoto, that's a 10x zoom range, which is the biggest we've seen from an iPhone to date. Just as we saw last year, there's also a "2x lens", which is actually just the phone using the central part of the main sensor.
A new introduction is the addition of 1.2x and 1.5x options which are quickly accessible from the main screen. That means the main sensor can shoot at 24, 28 or 35mm equivalents, and thanks to the large resolution, not lose any resolution compared to standard shooting. Another new feature is that the standard output is now 24 megapixels, compared to last year's 12MP. That is of course only if you're using the main sensor, and it's also only if you stick to standard shooting – as soon as you engage any special shooting options, such as macro or night, it'll revert back to 12MP output.
Apple is generally reluctant to reveal details about sensor sizes and so on, but as they didn't say anything about them changing from the older model, we can assume that little has changed in the hardware sense there. What is new is that the lenses now have a "nano scale coating" which is designed to help combat lens flare.
Improvements have been made to the iPhone 15 Pro series. Apple calls it "Next generation portrait mode", with the big difference being that the phone can automatically recognise when a portrait subject is in front of it, even in the standard shooting mode. Essentially, if a person, dog or cat appears in the frame, the phone will capture all the necessary information to create a blurred background portrait shot. This is potentially useful for grabbing quick portraits, especially of erratic subjects. Moving the focus point for portraits is also now available – though this comes courtesy of an iOS 17 upgrade so you can do it with older iPhone models too (though for iPhone 14 and older you will need to have shot your image in Portrait mode in the first place).
Another – probably relatively small – change is the introduction of SmartHDR 5, whereas the iPhone 14 Pro used SmartHDR 4. This potentially means slight improvements in image output quality, but it's probably only something you'll notice if you're looking extremely closely.
Many of the other features – relating to the camera at least – are essentially the same as the iPhone 14 Pro series. There's macro mode for shooting close ups, night mode for low-light shooting and ProRAW capability. iOS 17 allows you to record full 48MP resolution in JPEG as well as raw format – but again, that's something you can also apply to older models if you upgrade the operating system.
Video wise, the specs are again roughly the same. There's 4K shooting up to 60fps – no sign of 8K coming to iPhone, such as we see with the Samsung Galaxy S23 Ultra. Other modes like ProRes, Cinematic and Action have remained. A new introduction is Log video recording, something which is only likely to be of interest to dedicated videographers, rather than everyday users.
There are other non-camera related hardware upgrades that are worth noting. The body of the iPhone 15 Pro Max is now made from titanium, rather than stainless steel. That means it's lighter and smaller (albeit a little bit thicker) than the iPhone 14 Pro Max. The silencer switch on the side of the phone – a feature that's been on iPhones for many generations – has been replaced by a new Action button in the same place which can control a number of different features.
Big news for many is the introduction of the USB-C charging port, with Apple having to bid farewell to its beloved Lightning cable after many years of service due to incoming EU regulations. The big benefit here is that you can use the same cables you're likely already in possession of from other hardware, including MacBooks, iPads, cameras and more. It also enables faster transfer speeds too. Battery life seems to be the same between the iPhone 15 Pro Max and the iPhone 14 Pro Max, and things like wireless charging and fast charging also appear to be identical (both will require separately sold accessories).
In terms of the screen, the size, resolution and type of screen is the same as the iPhone 14 Pro Max. So we've got a 6.7" Super Retina XDR OLED, with 2556 x 1179 pixels, at 460ppi and 120Hz. The "Always On" display has remained, and IP68 waterproofing is the same as before, too.
As usual, Apple has introduced a new processor for the latest iPhones, with both the iPhone 15 Pro and the iPhone 15 Pro Max sporting A17 Pro Chips, compared to the A16 Bionic Chips of the previous generations. This brings speed improvements, but, for the average user it's probably unlikely to make too much of a difference, unless you're also using the phone for high-end applications such as gaming and the like.
iPhone 15 Pro Max Handling and Design
With the iPhone 15 Pro series you get the choice between two different screen sizes. The iPhone 15 Pro Max is the larger of the two, with its 6.7" screen. Whether you like larger phones is a matter of personal taste – I've always been in favour of smaller options, but, I can't deny that using the larger one makes your photos, videos – and other apps – shine in a better way. This year, I've decided I'll be keeping the Max version to see if I can live with the larger screen size.
Admittedly, this is also partly due to the fact that you get the longer zoom lens with the Pro Max, something which also appeals too. Again, this is a matter of preference – some will argue that a 3x zoom is a much more sensible / usable option for the majority of situations, so it's worth giving some though to how much zoom you think you'll want or need before making a purchasing decision. In an ideal world, perhaps four different variants would be available, allowing you to choose between small screen / larger screen and shorter zoom / longer zoom – but Apple claims that it needs the larger housing of the Pro Max to accommodate the tetraprism design.
If you do prefer that bigger screen and longer zoom, you need to be prepared to pay a little bit more for it, with the iPhone 15 Pro Max having a $200/£200 premium over the smaller iPhone 15 Pro model. So, again, that's something to think about.
Design-wise, Apple has pretty much stuck with the same body size and shape for the iPhone 15 Pro Max as its predecessor, albeit with some slight differences. Measurements are 159.9 x 76.7 x 8.25mm, making it slightly smaller in height and width than the 14 Pro Max (160.7 x 77.6 x 7.85mm), but a little bit thicker. It's fair to say that the differences are so minimal that it's unlikely you'll really notice a difference if you're coming from one to the other. The 15 Pro Max is also lighter – at 221g, it's the same weight as last year's iPhone 14 Pro, but 19g lighter than the 14 Pro Max. Again, it's not the kind of weight you'll really notice on a day-to-day basis.
As before, we've got flat edges and rounded corners. Some find this to be a little bit on the clunky side, and it's definitely true that a lot of Androids have an overall sleeker and slimmer appearance. Which you prefer is up to you. The iPhone 15 Pro Max boasts slightly thinner bezels than the iPhone 14 Pro Max, so a little more of the actual screen is taken up by the display, too. I plumped for the "Natural Titanium" colour, with other options including Black Titanium, White Titanium and Blue Titanium. None of them are very exciting – but if you're going to whack a case on it anyway, maybe it doesn't matter.
More important to me is how tough the phone is. The Ceramic Shield front is claimed by Apple to be the toughest on the market. The iPhone 14 Pro series had the same thing, and after a year of using it every single day has no scratches so I feel pretty confident that the same will happen here. I also dropped my iPhone 14 Pro a number of times with no noticeable damage occurring – but that might be luck more than anything else.
iPhone 15 Pro native camera app
To launch the native camera app from a locked screen, you can swipe up from the bottom right hand corner of the screen. A new option is to set the Action button to launch the camera with a long press – this is a handy setting which I've found myself using a lot.
In contrast with many Android smartphones (Google Pixel being a notable exception), iPhones have always had a pretty simple and straightforward native camera app. You won't find a "Pro" or "Advanced" mode here – but there are plenty of third party options if you want to do that.
Over the years however, Apple has added more to the native camera app to give more options, so while it's still pretty simple if you want it to be, there are a number of things that you can adjust if necessary.
The default shooting mode is "Photo", which is probably the one you'll use most of the time. That's especially the case now that several other options / modes can be accessed straight from this mode, without having to switch to anything specific.
Along the bottom of the screen in this mode you'll see the different lens options – .5, 1, 2 and 5. If you tap any of them, an x will appear next to the number and it will turn yellow, indicating which one you're using. Remember that the 2x option is simply using the 1x part of the sensor, but it's good to be able to jump straight to it. If you want to go longer than 5x, you can pinch to zoom.
New for the iPhone 15 Pro series is the 24/28/35mm options from the 1x sensor. To reach these, simply tap the 1 button – if you tap it again, it'll change to 28 or 35mm. At 24mm it displays as 1x, then 1.2 and 1.5x for 28/35mm options. In the iPhone's main menu, you can opt to choose 24, 28 or 35mm as the default 1x option – which could be useful if you find yourself consistently tapping to get a little bit closer.
The default resolution for output files is now 24MP, a doubling from the previous default for the iPhone 14 Pro. This only applies to the main sensor, since the others only have 12MP to begin with. You can opt to reduce it back down to 12MP in the main menu if you prefer – for example if you're trying to save space. It's also worth noting that as soon as any other modes kick in, like night or macro, you'll be reduced back down to 12MP too. A new addition from iOS 17 is the ability to also record in full resolution (48MP) for both raw and JPEG options – this is something you'll first need to enable in the main menu, but once you have you'll see an option at the top of the main camera window to toggle resolution sizes.
Macro mode is the same as seen on the previous two generations of iPhone, in that all you need to do is bring the phone closer to a subject for it to activate. It works by automatically switching to the ultrawide camera – hence the drop to 12MP. It's great for getting very close to a subject, but sometimes it's better to stick to the main sensor so you can capture that extra detail (if the subject isn't super close). Luckily, if you don't want to use it, you can quickly tap the flower icon to turn it off.
Night mode works in a similar way in the sense that it is also automatically activated when it detects the right conditions – i.e. low light. Once low light has been detected, you can adjust the length of exposure if you prefer, but generally I've always found it does a good job by itself without too much interference. Again, resolution drops down to 12MP in night mode, so you can switch it off with a tap if you prefer.
Some extra functions can be revealed with a tap of an arrow at the top of the screen. By doing this you can access options such as flash, aspect ratio, exposure compensation, photographic styles and more. None of these options are new additions for the iPhone 15 Pro series, but they're a good place to go if you want to make some changes.
Automatic portrait mode got a fair amount of hype at the keynote launch of the iPhone 15 series, and it is a genuinely useful addition. It works by detecting when a person, dog or cat is front of it and capturing all the relevant data it needs to create a "portrait" effect – essentially a shallow depth of field look. You'll know if it's detected something by an "f" (to denote aperture) appearing in the bottom corner of the screen. You can tap it to turn it off if you don't want it to do it, but if you leave it on, you'll then have the scope to add or remove portrait effects after the fact. For quick shots of your kids or your pets then it's great. The f will pop if you're shooting in 1x, 2x or 5x lenses, but won't if you have the ultrawide camera selected.
You still have the option to shoot in the dedicated Portrait mode too. There's more options at the point of capture if you do that – such as choosing a different "Lighting" mode (though it's worth noting you can add or change these after the fact if a portrait is detected in Photo mode too). Another benefit of shooting in the Portrait mode is that you can use it for subjects other than humans and pets and still get that shallow depth of field effect.
A new feature which comes from iOS 17 is the ability to adjust the focus point after you've taken the shot. This is something we've seen in Android phones plenty of times, but is new for iPhone. You can access this by tapping Edit in playback and shift the focus point to anywhere you like – ideal if it's chosen the "wrong" person or animal in the frame, or you just want to get creative with the effects. It's also possible to adjust the amount of blur, too.
To create videos, you can either long press the shutter button from the Photo mode, or switch to one of the dedicated video options. If you do the latter, you'll get more control over things like resolutions and frame rates, as well as being able to shoot things like Pro Res or Action Mode. There's also Cinematic (shallow depth of field videos), Time-Lapse and Slo-Mo dedicated modes too.
iPhone 15 Pro Max Image Quality and Performance
We are continually impressed by the image quality performance of iPhones, and fully expected the iPhone 15 Pro and iPhone 15 Pro Max to be a continuation of that goodness. However, what's perhaps a bigger question is whether it represents an improvement from previous generations and is therefore worthy of your money.
Images taken with the iPhone 15 Pro Max are generally very good, but if you compare them with those taken by the iPhone 14 Pro, there's not a huge amount of noticeable difference to be seen. There's perhaps a slight improvement if you look very closely at any given image, but it's hard to see in isolation.
This is particularly true if you mostly only intend to look at images on your phone screen, but, if you bring the photos over to a computer screen, the extra resolution (24MP output) does make some difference overall. It also gives you scope to crop your images if you want to without dropping down too much in resolution.
The three sensors/lenses perform very well, but it's probably safe to say that the main difference you're going to notice from an iPhone 14 Pro/Max is the extra reach of the 5x zoom lens from the iPhone 15 Pro Max. If you've been using an older iPhone and have been waiting to upgrade, you'll benefit more from the jump – say if you've been using something like the iPhone 12 Pro.
Overall, we've got nicely vibrant colours, and good matching between the three lenses. The main sensor puts in the best performance, as we'd expect, but the ultrawide is also very good and great for getting lots of extra scene in the frame.
The 5x zoom lens is a new addition and therefore worthy of a little extra scrutiny.  The results from it are pretty good, and having that bit of extra zoom will be welcome for some. That said, I shot at 5x with both the iPhone 15 Pro (digitally) and iPhone 15 Pro Max (optically) and the differences between the two aren't hugely obvious when looking at normal phone sizes – so if you do prefer the smaller screen, you probably shouldn't feel you're missing out enormously by not having the 5x zoom. Going beyond 5x with the iPhone 15 Pro leads you to digital zoom. This is best avoided for the most part – 10x is just about acceptable if you need to get that close, but the full 25x you should almost certainly steer clear of almost all of the time.
Being able to shoot at either 24, 28 or 35mm while keeping the full 24MP resolution is a nice addition for these iPhone 15 Pro models, and something I'll be using regularly I'm sure. The 48mm (2x) option loses a bit of resolution, but is still high enough to create very good results. Overall, having access to these commonly used and popular focal lengths with a simple tap of the button is very good indeed.
The portrait mode, while improved in terms of usability, on the whole puts in the same performance as that seen with the iPhone 14 Pro Max. It's very good and produces natural results for a range of subjects, particularly people and pets. What's new here is the 5x focal length – arguably this is a bit long at 120mm for portraits, so you'll likely find you need to be quite some distance away from your subject. However, it is a good way to get a close portrait if you need it. The selfie camera puts in a good performance, and again now automatically adds the "portrait" option without having to select it, so you can switch this on or off as suits you best.
Macro mode appears to be pretty much the same as before, producing nicely detailed results when getting up close to a subject – in fact in many cases you can be more or less touching the subject and the phone will still focus well.
For low light, the results are again on a par – or perhaps ever so slightly better – than from the iPhone 14 Pro/Max. The best results come from the 1x lens, but you also get very good shots from the 2x "lens" (which uses the 1x sensor). The ultrawide results are also pretty decent, but there is a noticeable drop in quality when using the 5x lens – albeit usable enough if you're desperate. It's possible to blend together Night mode with Portrait mode for low-light portrait shots. However, the results here are only really very good if you use the 1x option – 2x and particularly 5x are very low in quality.
As for video, as was expected, the quality is smooth, nicely detailed and with good colours. Videos look especially good if you're viewing them on a Dolby HDR compatible device, for example the iPhone itself, but even on other devices and on social media services they look very good indeed.
iPhone 15 Pro Max Value for Money
There's not really getting away from the fact that buying an iPhone is an expensive proposition. That's even more true if you want to opt for the larger Max variant.
That said, the pricing of the iPhone models hasn't gone up year on year, despite the fact that pretty much everything else has. The minimum you will pay here is $1299/£1299, which squarely puts it in the realm of the "premium" albeit fairly close in price to the likes of the Samsung Galaxy S23 Ultra.
It's got a $200/£200 premium over the cheapest smaller iPhone 14 Pro, however it's worth remembering that it's not strictly comparable as there's no 128GB option for the 15 Pro Max. If you compare the two 256GB models, the difference is only around $100/£100, which is a lot more reasonable.
Prices of course go up exponentially the more memory you want, with $1599/£1599 for the maximum 1TB version. Who exactly needs 1TB of memory in a phone I'm not sure – I would suggest that 256GB is ample for almost every ordinary user – especially if you're happy to make use of cloud services.
Apple no longer sells the iPhone 14 Pro Max, but you can buy that from other retailers. However, you'll likely find that it is – for now at least – more expensive than the iPhone 15 Pro versions. A good option would be to consider second hand, where you might pick up a bargain from all those who like to upgrade year on year and have already ditched their perfectly serviceable iPhone 14 Pro Max.
iPhone 15 Pro Max Verdict
From a photographic point of view, there's little to argue with Apple's claims that the iPhone 15 Pro Max is the best iPhone yet. I wasn't really expecting much else – the company is hardly going to make a phone which is worse than the previous generation.
However, speaking of the previous generation, the upgrades here are relatively gentle. Whether you want them or not likely comes down to personal preferences and tastes, and what exactly you're willing to pay for.
In terms of image quality, the differences between the iPhone 15 Pro Max and last year's iPhone 14 Pro are relatively minimal. You get an upgrade in terms of maximum zoom length, so if you're regularly frustrated by not being able to get close enough, that alone could be enough to convince you to buy one.
It's also true that the way you capture certain images has improved. The automatic portraits, for example, are genuinely useful. As is the 24, 28, 35mm option for the 1x lens.
Elsewhere, improvements come to hardware. It's going to be great having just one charging cable for all my devices, and the new Action button means getting to the camera a few milliseconds quicker – you never know, it could make all the difference.
Whether you should dump your iPhone 14 Pro Max to rush out to buy an iPhone 15 Pro Max is another debatable. The answer is probably not – unless you simply love having the latest iPhone.  If you're coming from an older model, say the iPhone 12 Pro Max, you'll definitely notice a marked improvement though.
So how about in comparison to Android phones? Well, the Samsung S23 Ultra still is better overall – in terms of the camera at least. With the Samsung, you get four lenses, more reach and a more comprehensive native shooting app. If you're operating system agnostic, then the Samsung is definitely the one to go for – but there will of course be plenty of people who are loyal to iPhone and feel as if no other brand exists.
Overall, yes, Apple has produced the best iPhone ever. It'll certainly make it on to our list of the best smartphones for photographers – and I'd probably put it up there in the top two or three. Will you be buying one?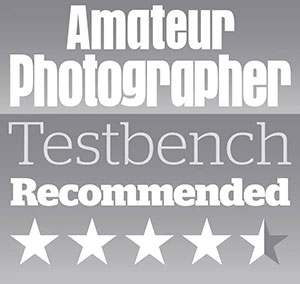 For more options read our Best camera phones for photography.
Related articles: