The Nikon Z5 is Nikon's cheapest full frame mirrorless camera. Designed as an entry-point for those who want to upgrade to the larger sensor size, the Z5 looks a lot like its premium cousins in the series, the high-resolution Nikon Z7 II and the all-rounder Z6 II. However, it's a little stripped-down compared to those cameras and their predecessors, with a 24.3MP full-frame CMOS sensor that isn't backside-illuminated. It's missing a top LCD plate, and a glance at the specs below may give you the feeling that some of its specs are a little pedestrian. Just 4.5fps burst shooting? A crop on 4K video?
However, the Nikon Z5 has a lot of things going for it. The camera is fully weather-sealed, for one, and boasts a sophisticated 5-axis in-body image stabilisation system. Its sensor can reach ISO 51,200 natively, and its 3,680k-dot OLED electronic viewfinder (inherited from the original Z6) is a thing of beauty. And then of course there's the price; it's affordable for a full frame mirrorless camera, with a price well below $2000 / £2000, even with a decent lens thrown in.
Nikon Z5 at a glance:
$1,296 / £1349 body only ($1596 / £1629 with 24-50mm kit lens)
24.3MP full-frame CMOS sensor
EXPEED 6 image processor
5-axis in-body image stabilisation (IBIS)
0.5in, 3,680k-dot OLED EVF
4.5fps burst shooting
4K, 30p video recording (cropped)
Dual SD card slots
The Nikon Z5 was released in 2020, an entry-level full-framer going up against the likes of the Canon EOS RP, Sony A7 III and the Panasonic Lumix S5. All well and good, but the thing is, time has a way of marching on. Nowadays the Canon EOS RP's price has dropped thanks to the arrival of the similar Canon EOS R8. Sony has taken the wraps off its A7 IV, and Panasonic received many accolades for the shiny new Lumix S5 II (and Lumix S5 IIX, for that matter). And as for the Nikon Z5? Well, it's hanging in there still. Normal camera timelines would indicate that we're due a Z5 II in the not-too-distant future, but as yet, there are no signs.
So, while the Nikon Z5 hasn't changed in the past three years, the world around it has. Not all of these changes are bad news for the prospective Z5 buyer; after all, the range of Nikon Z-Mount lenses has continued to expand, with useful mid-priced all-rounders like the Z 24-200mm f/4-6.3 VR and spectacular premium primes like the Z 85mm f/1.2 S.
The Nikon Z5 was released two years into Nikon's mirrorless journey. We're now five years in. Is this entry-level full-frame mirrorless model worth buying, or would you be better off either waiting for a sequel, or picking up one of its updated rivals? Let's find out and dive straight into our full Nikon Z5 test and review.
Nikon Z5 Features
By the time 2020 rolled around, Nikon had developed in a short space of time an extensive range of Nikkor Z lenses, but in order to target the Z5 at new users perhaps on a tighter budget, Nikon needed to release it with an affordable kit zoom. The kit lenses on full frame cameras are typically quite large, too, so perhaps this 2x kit zoom was also designed to convince buyers that full frame camera kits can be compact.
The Z 24-50mm f/4-6.3, which can be purchased with the Z5 or separately, is a no frills lens with a fairly restrictive focal length, yet it's lightweight and has a retractable zoom mechanism to keep it as compact as possible when space is limited.
Like the Z6 II and Z7 II, the Z5 shares the same large-diameter, short back-focus lens mount that has a flange distance of 16mm from lens to sensor. To keep Nikon DSLR holdouts happy, the Z5 can be paired and used with F mount (FX) lenses via Nikon's FTZ adapter, and a subsequent firmware update has made the Z5 compatible with Nikon's newer FTZ II version.
Though the pixel count is similar to the Z6 II, the Z5's sensor is different. The Z5's 24.3-million-pixel sensor is a standard CMOS chip, whereas the Z6's has a back-illuminated structure, which should see it deliver a slightly better performance in low light – something I'll touch on in more detail later. The chip features an anti-aliasing filter like the Z6 and shoots across the same native ISO sensitivity range of ISO 100-51,200, however it doesn't permit shooting as high as ISO 204,800.
Enter the extended ISO settings and you'll find it shoots between ISO 50-102,400. Given that it uses the same EXPEED 6 image processor as the original Z6 and handles similar data throughput, you could be mistaken for thinking it rattles out a consecutive burst of shots as quickly, but this isn't the case.
Whereas the Z6 can fire off a burst at a brisk 12fps (14fps for the Z6 II), the Z5 shoots a continuous burst at a rather more pedestrian 4.5fps.
The silent shooting mode is invaluable for times when you'd like to shoot inconspicuously and automatically engages the electronic shutter. Unlike some mirrorless cameras, though, you can't set the shutter speed beyond its maximum of 1/8000sec.
One peculiarity that we observed on the original Z6 and Z7, whereby the highest shutter speed is restricted when using the electronic first-curtain option, is the same on the Z5. While it's handy having the option of enabling the electronic first-curtain to eradicate blurring caused by shutter shock, you'll need to disable if you'd like to shoot faster than 1/2000sec.
To counteract shaky handheld movements, the Z5 inherits the same 5-axis in-body image stabilisation (IBIS) system first seen on the Z6 and Z7. This is great to see on a camera at this level and gives it an advantage over rivals that rely entirely on optical stabilisation built into the lens – Canon's EOS RP being one such example. The IBIS system lets users shoot sharp shots up to 5 stops slower than would otherwise be possible.
Compared to the usual pitch and yaw correction that's provided by in-lens optical stabilisation, IBIS additionally corrects for rotation around the lens axis, which helps when shooting hand-held video or attempting shots using slow shutter speeds. In addition, it corrects left-right and up-down movements, which can have a significant impact when shooting subjects and details from close distances.
Pairing the Z5 with an F-mount (FX) lens with vibration reduction (VR) built-in, with Nikon's FTZ adapter sees the in-body and in-lens systems work together. Pitch and yaw is corrected by the lens, with IBIS compensating for rotation around the lens axis.
The Z5's hybrid autofocus system is similar to the Z6 II's. It arranges 273 phase detection AF points across 90% of the frame area and you get the option to select every other point for faster AF point repositioning across the frame. The detection range isn't as extensive as the Z6 II's though. It covers -3EV to 19EV when low-light mode is enabled from the autofocus custom setting menu and -2EV to +19EV when it's turned off.
Elsewhere, users get a fine selection of AF-area modes, including single-point AF, the choice of two wide-area AF modes (large and small) and an auto AF mode that ties in with face detection and subject tracking.
High-resolution video is available in 4K (UHD) resolution at up to 30p, but unlike the Z6 II that records 4K (UHD) footage using the full width of the sensor, the Z5 enforces a 1.7x crop. This means you're unable to shoot 4K video wider than 41mm using the 24-50mm kit lens, which might not be wide enough for some, and even with a wide-angle lens like the Z 14-30mm f/4 S, the widest you can shoot at is 24mm.
Switching the resolution to Full HD 1080p lets you record movies without a crop at frame rates up to 60p, but again the Z6 II has an advantage here in the way it's better suited to slow motion recording with frame rates up to 120fps. Microphone and headphone sockets are provided and are located one above the other to the side of the Z5's HDMI, USB-C and remote ports.
The Z5 accepts Nikon's latest EN-EL15c rechargeable battery. It is compatible with older EN-EL15 batteries too, but users won't get the same number of shots per charge (470 using the LCD and 390 shots with the EVF) as they will with the EN-EL15c.
USB power delivery is also provided. This serves as a useful way of topping up the battery between shooting, with the option to power the Z5 when it's turned on during operation. The alternative to this is to buy the MB-N10 battery grip, which was originally made for the Z6 but also fits the Z5. It accepts two batteries and increases battery life closer to 1000 shots, which should suffice for an average day's shooting.
Nikon Z5 Focal points
Here we take a quick look at a few of the Z5's other features we're yet to touch on.
My menu: The My Menu setting gives users the choice of customising their most frequently used menu settings into one area for quick and easy access. Adding and removing items from the My Menu is extremely easy to do – simply tap the Z5's responsive touchscreen.
Stills/Video switch: To record video you're required to flick the stills/video switch that encircles the DISP button at the rear. Only when this has been done will you find that you're able to start/stop video recording using the movie-record button on the top-plate.
Image size: Users get the choice of three image sizes when the image area is set to FX. As well as Large (24MP), there are Medium (13.5MP), and Small (6MP) options. Set the image area to DX (applies a 1.5x crop) and you can set the image size between Large (10.3MP), Medium (5.6MP) or Small (2.6MP).
Function buttons: The two Fn1 and Fn2 buttons around the lens mount are customisable and can be depressed using your middle finger. Set to default, Fn1 adjusts White Balance and Fn2 adjusts focus mode/AF-area mode in combination with using the front and rear command dials.
Accessory terminal: The Z5's accessory terminal at the side allows users to plug in a wired remote shutter release cable such as Nikon's MC-DC2. Alternatively, users can trigger the shutter wirelessly from a mobile device running Nikon's SnapBridge app.
Bluetooth: An always-on Bluetooth LE connection can be setup between the Z5 and your phone, enabling every single picture you shoot to be automatically transferred to your phone. Selecting the 2MP mode helps speed up transfer times and saves on valuable storage space.
Nikon Z5 Build and Handling
So-called 'entry-level' cameras get a bit of a bad reputation when it comes to build quality. By using cheaper materials, manufacturers can cut costs in production and offer their cameras for considerably less than top-of-the-line models. The good news is that Nikon hasn't cut any corners whatsoever with the Z5. My first impression handling the camera out of the box was that the build quality upholds a similar feel and same level of robustness as the original Z6 and Z7.
Despite its positioning at the lower-end of the Z-series, it's weather sealed like its peers, helping to protect dust and moisture penetrating through to the internals. Anyone who shoots regularly in the portrait orientation or would like to increase shooting stamina will appreciate that the MB-N10 battery grip provides the same level of dust-and drip-resistance as the body.
It's hard to spot many differences compared to the Z6 II and Z7 II when the Z5 is viewed directly from the front. It has a similar deep rubberised grip, pair of customisable function buttons around the perimeter of its lens mount and flash of red beside the front command dial that's long been associated with Nikon's interchangeable lens cameras. The dimensions of the body are virtually identical, with the biggest difference on top plate being the position of the mode dial, which replaces a top plate display.
Photographers who like glancing down at a top plate display to check settings before they shoot will find themselves referring to the informative information display on the screen instead. This can be adjusted to display as dark on light or light or dark from the setup menu depending on user preference.
The mode dial doesn't require you to hold a centre button to rotate it and positively locates at each mode setting. Meanwhile, the positioning of the movie-rec, ISO and exposure compensation buttons are unchanged. They're conveniently positioned behind the shutter button that's surrounded by the On/Off switch for intuitive start-up with your index finger.
After the criticisms Nikon received for releasing the Z6 and Z7 with a single XQD card slot, it's good to see the Z5 equipped with not one, but two SD card slots, both of which support UHS-II memory cards. The role played by slot 2, which is staggered slightly below Slot 1 can be set to overflow, backup or to record JPEGs when raw files are being recorded to Slot 1.
The option to records stills to one card and video to the other is absent, however it's good to see Nikon listening to customer feedback and providing an essential backup facility on a camera of the Z5's entry-level positioning.
At the rear the Z5's layout of buttons and controls is a carbon copy of the Z6 and Z7. This will be well received by anyone contemplating the Z5 as a backup body and means you can transition between all of Nikon's full-frame mirrorless models seamlessly without giving operation a second thought. You get all the dedicated buttons you need, including an excellent 'i' button that can be customised to instantly pull up your most frequently used settings.
Drive modes are loaded using a dedicated button below the menu button and you get a joystick that falls naturally under your thumb for shifting the focus point around the frame. Its knurled texture also helps distinguish it from the AF-ON button above when the viewfinder is lifted to your eye.
Much like we said when we reviewed the Z6 and Z7, the Z5 provides a sensational handling experience that makes it comfortable to hold and operate with smaller and larger lenses alike. It's hard to think of a way that Nikon could improve the handling characteristics of the camera.
With its weather sealing, metal chassis and high quality construction, the Z5 is much more robustly made than its entry-level status implies.
Nikon Z5 Viewfinder and screen
Another likeness between the Z5 and Nikon's Z6 and Z7 models is the electronic viewfinder it uses. The Z5's 0.5in, 3.6-million-dot EVF with 0.8x magnification doesn't match the resolution offered by some of the 5.76-million-dot electronic viewfinders we've tested of late, yet it's a good example that faithfully displays exposure adjustments, white balance and colour in the preview image.
As well as providing an accurate preview of how aperture affects depth of field and a high level of sharpness in both normal viewing and at magnified settings, it's ideal for reviewing images when bright sunlight plays havoc with reflections on the rear screen. Like the rear screen, the brightness and colour balance of the viewfinder can be manually adjusted from the setup menu, however I found no reason to deviate away from their default settings during my testing.
The EVF has a refresh rate of 60fps and switches between monitor and viewfinder displays quickly when the camera is raised or pulled away from the eye. The latter can be changed from the monitor mode selection button if you'd prefer to only use the EVF or screen rather than let it adjust automatically.
Complementing the viewfinder is a 3.2in touch sensitive screen that can be tilted down by 45° for overhead shots and upwards by 90° to aid with low-level shooting. What it doesn't allow you to do is pull it out to the side to aid with portrait shooting from awkward angles, which rivals such as the Canon EOS RP and Panasonic Lumix S5 present an advantage.
The resolution of the screen (1,040k-dot) is lower than the 2.1-million dot resolution you get on the more expensive Nikon Z models, but I only noticed a difference when comparing the Z5's screen alongside the others at maximum magnification. It displays a clear and detailed preview in Live View and playback modes and the sensitivity of the touch panel can't be faulted either. It lets you navigate your way through the main menu precisely with very light taps and isn't affected by rain droplets on its surface.
Autofocus
The Z5 put in an admirable focusing performance on test. It's quick to lock on to near and far subjects, with its red AF target turning to green when correct focus is achieved. Something I did identify during use though is that it is quite easy to lose track of the AF point on the rear screen when the AF area mode is set to pinpoint AF or single-point AF and you're working in bright conditions outdoors.
I put this down to the boundary lines of the AF target being fairly thin. To reacquaint myself with its position I found myself nudging the AF point around the frame on a few occasions. The AF target can be shifted diagonally across the frame as well as up/down and left/right. With all the AF points active it takes 2.3secs to shift the AF point from one side of the frame to the other compared to 1.6secs when every other point is selected.
The Nikon Z6 II makes the better choice for photographers who regularly shoot high-speed action or sports with its ability to shoot 7.5fps faster, but it's good to see the Z5's focusing keeping apace with speedy subjects and offering a continuous focusing performance that's on a par with its high end Z-series cousins. Face and eye detection is useful when shooting portraits, though this is one of the few things that cannot be added to a function button and has to be accessed via the autofocus settings from the custom setting menu.
Users get the option to select which eye they'd like the camera to focus on from a flick of the joystick and it's the same when the camera is set to animal detection. Owners of cats and dogs who enjoy photographing their loved pets should take advantage of animal detection, however Nikon still isn't as advanced as Sony in offering eye detection when recording movies, which is disabled when you enter video mode.
Nikon Z5 Performance
The Z5 behaves like the Z6 II and Z7 II in the way it's quick to start up and responds instantaneously to button presses, turning of dials and adjustments that are made using the touchscreen. There wasn't any time during use where the camera interrupted my shooting, or prevented me capturing the shots I wanted. Nikon DSLR users tempted by the Z5 as an upgrade to their existing camera will immediately feel at home navigating the menu. It's easy to relate to and everything is laid out similarly from the photo shooting menu through to the setup and retouch menus.
For those not familiar with Nikon, the Z5 isn't a daunting camera to pick up and use. The Auto mode returns good results in the hands of novices who'd like to simply point and shoot with minimal user input and there is everything you could want at your fingertips to take manual control as your ability and experience grows.
The Z5's matrix metering rarely misjudges scenes and exposes well for dim and bright conditions alike. There were only a few cases where I opted to dial down the exposure by -0.7EV in order to preserve highlight detail. If you find the camera is producing results that are a touch too cool for your liking in bright sunlight conditions it's likely the camera's white balance is set to the Auto A0 setting.
The Auto A1 and Auto A2 settings are intended to keep the overall atmosphere of the scene and preserve warm lighting colours respectively, but if like me you mainly shoot outdoors you may prefer to use Natural light auto, which tends to depict colour accurately.
Loaded with a pair of 64GB SDXC UHS-II memory cards facilitating 280MB/s read and 250MB/s write speeds, the Z5 showed it's capable of recording just shy of 100 raw files in its continuous high (4.5fps) shooting mode before its buffer needed a breather. If you'd like to shoot at a slower speed there are several options.
The burst speed can be set to shoot between 1fps and 4fps from the continuous low drive mode. Shooting raw and JPEG (Fine) at 4.5fps saw the Z5 record 99 frames before the limit of its buffer was reached. I expected it to shoot for longer with the image quality set to JPEG (Fine) only, but again the buffer had to be given a few seconds to clear after 99 frames before more could be taken.
Pairing the Nikon Z5 with a mobile device and setting it up to automatically ping images across via Bluetooth is as straightforward as it gets and entirely reliable. This will be a relief to Nikon users who've previously struggled with Nikon's early SnapBridge efforts. It'll even continue to send images across one by one after the camera is switched off and it took around 20 seconds between firing the shutter and the image appearing in the app and the camera roll. To select specific images you'd like to download, or to remotely control the camera directly from the app you'll be prompted to enable the camera's Wi-Fi.
In remote mode you get a live view display that can be viewed in the portrait or landscape orientation, with options to adjust exposure variables and move the focus point. The app is fairly basic and one thing to note is that there's a momentary delay between pressing the shutter button and the picture being taken meaning it won't be ideal for all types of shooting scenarios. It's also highly recommended to select the auto download 2MP option to preserve memory on your mobile device if your plan is to upload images to social media platforms such as Instagram.
Testing the Z5 with a variety of Z-mount lenses, including the Nikkor Z 70-200mm f2.8 VR S, showed that the IBIS system does a commendable job of counteracting shake associated with handheld photography. It plays an important role in ruling out jittery handheld movements when shooting video from stationary positions too and I was impressed by how well it compensated for shake when zooming and panning.
With the Z 70-200mm f2.8 VR S I managed a high hit rate of sharp handheld shots as slow as 1/10sec at 200mm. With the 24-50mm kit lens, which isn't stabilised, I was able to shoot sharp shots at the wide end as slow as 1/2sec and 1/5sec at 50mm.
Users get the choice of three image sizes when the Z5's image area is set to FX. As well as the Large (24.2MP) setting, there are Medium (13.6MP), and Small (6MP) options to choose from. Switching the image area over to DX applies a 1.5x crop of the sensor and can be used to get closer to distant subjects, albeit at reduced resolution. This came in handy at a game of cricket, where I used the DX crop mode with the Z 70-200mm f2.8 VR S and captured 10.3MP images at up to 300mm. Medium (5.6MP) and Small (2.6MP) image sizes are also available in DX mode.
Intrigued to find out if there's any difference between the images the Z5 outputs from its 24.3MP CMOS sensor and those from the Z6's backside illuminated (BSI) 24.5MP sensor, I conducted several comparison shots using the same lens and settings before examining them side-by-side.
Though the cameras resolve nigh on identical levels of detail at low sensitivity settings, low-light testing between ISO 6400 to ISO 102,400 revealed the back-illuminated structure of the Z6's sensor exhibits slightly less digital noise in its images at high ISO, which allows more light to be collected at pixel level by shifting metal wiring behind the light receiving surface. This was most apparent when comparing dark shadowed regions of the same scene at 100% magnification. To be critical and having scrutinised both cameras ISO performances meticulously, I'd say the Z6's low-light performance offers a one-stop improvement over the Z5.
With regard to dynamic range, the Z5's sensor provides respectable leverage at lower sensitivity settings when it comes to lifting dark shadowed regions or underexposed areas without introducing intolerable levels of noise. While the Z6 does pip the Z5 in terms of its low-light performance, the Z5's image quality will serve aspiring photographers and those transitioning from APS-C to full-frame very well indeed.
ISO and noise
Studying our diorama results that were taken through the ISO range in a controlled shooting environment tells us that users of the Z5 can expect lovely clean, noise-free images between ISO 100 and ISO 800 when shooting in raw. Push beyond to ISO 1600 and ISO 3200 and you'll notice noise appears, however it can be remedied by applying a small amount of noise reduction during post processing. ISO 6400 and ISO 12,800 are useable, but you'll notice fine detail starts to be encumbered by increased noise in the latter.
While I'd be prepared to shoot up to ISO 25,600 at a push on the Z6, I'd consider ISO 12,800 to be the upper limit I'd be willing to shoot at on the Z5. With there being a green tinge and reduction in colour saturation at ISO 51,200 and ISO 102,400 (Hi1.0), I'd recommend users avoid these settings at all costs. As for the automated noise reduction that's applied to the Z5's JPEGs, it's what I'd describe as fairly aggressive and does smooth out fine textures and details beyond ISO 800. With this in mind, it's preferable to reduce the high ISO noise reduction from normal to low.
Nikon Z5 Verdict
Nikon has become a major player in the full frame mirrorless market since entering it in 2018. The original Z6 and Z7 collected numerous accolades from its critics and have gone down a storm with photographers worldwide so it's not surprising to see Nikon taking the 'if it ain't broke, don't fix it' approach to designing its third Z-series model.
Touted as an entry-level model, the Z5 is much more advanced than this basic classification suggests. It's alike to the Z6 and Z6 II in terms of its build quality and handling, but by making a few alternations such as equipping it with a CMOS sensor, removing the top plate display and employing a lower-resolution screen, Nikon has been able to make it cheaper. Other things like the fact it accepts a pair of SD cards rather than a single costly XQD card and that it's available as part of a bundle with a 24-50mm kit lens will appeal to photographers who feel like they're ready to advance to full-frame.
The bigger point, perhaps, is the price. There's now a substantial cost difference between the Z5 and the next model up in the range the Z6 II. What's more, current prices make the Z5 highly competitive against the Canon EOS RP (cheaper, but older and not as good) and the Panasonic Lumix S5 – excellent video capabilities but now succeeded by the Lumix S5 II.
A more contemporary rival is something like the Canon EOS R8. While it's a bit more expensive, this camera benefits from up-to-date features like deep-learning autofocus that can recognise and track subjects using sophisticated AI. It has a broader ISO range and a more sophisticated video spec, though the Z5 fires back with dual card slots and a much nicer viewfinder. Weighing up the pros and cons of the two makes for a tricky decision, and the older camera does better than you might expect.
What about Sony? Well, the decision to jack up the price of the A7 IV means the Z5's closer rival is probably still the A7 III, which is similarly priced in the UK at £1,499, and a lot more expensive in the US at $1,998. The Z5 has much nicer ergonomics, while the A7 III is far superior when it comes to autofocus, particularly with Sony's famous Eye AF. Again, a close one to call; with no obvious winner, it's mostly down to personal preference.
Still, it's easy to get lost in the weeds of comparing cameras. Taken on its own terms, the Nikon Z5 remains a remarkably capable and reliable full-frame camera that has a quality feel, a solid set of specifications and a price point that adds further to its appeal, especially to current Nikon owners looking to upgrade. What's more, it's an affordable entry point into the Nikon Z ecosystem as a whole, and a steadily expanding range of rather good lenses. We're looking forward to seeing what its successor can do, but in the meantime, the Nikon Z5 remains an excellent choice of full-frame mirrorless camera.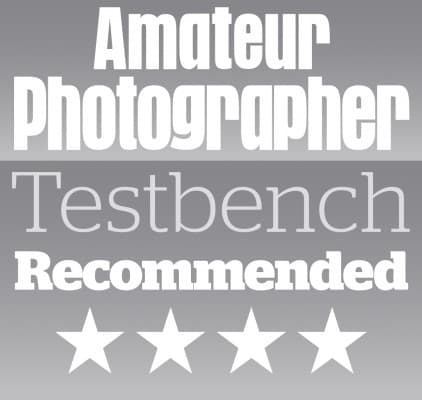 Find more great full-frame cameras in our guide to the best full-frame mirrorless cameras, or take a look at the best Nikon mirrorless cameras, as well as the best Nikon Z-mount lenses.