Canon EOS R8 a glance:
$1499 / £1700 body only
$1699 / £1900 with RF 24-50mm zoom
24.2MP full-frame sensor
ISO 100-102,400
Up to 40fps shooting
4K 60p video
2.36m-dot, 0.7x EVF
3in fully articulated LCD
At the end of 2022, Canon introduced the EOS R6 Mark II, which we found to be a superb all-rounder for serious enthusiast photographers, with a 24.2MP full-frame sensor and advanced subject-detection autofocus. Now, the firm has taken the same sensor, image processor and AF system and placed them inside a smaller and simpler entry-level body based on the current EOS RP. The resulting camera, the Canon EOS R8, doesn't officially replace the RP, but instead sits above it in the firm's line-up.
Weighing in at just 461g – 24g lighter than the RP – the EOS R8 is Canon's lightest full-frame mirrorless body yet. Like its predecessor, it's also one of the most affordable full-frame cameras at launch, at $1499 / £1699 body-only. This places it in a similar price bracket to rather older models from other manufacturers, such as the Nikon Z 5 ($1349 / £1399) and Panasonic Lumix S5 ($1400 / £1400).
However, the EOS R8 is rather different in concept to these veterans. It's one of the few full-frame models to lack certain features that we've come to consider standard in enthusiast-focused cameras, including in-body image stabilisation and an AF-area joystick. It also makes do with an unusually small battery. Essentially, you're getting an entry-level camera body with a full-frame sensor and a cutting-edge autofocus system inside. It's a curious combination, but how does it stack up in practice?
Canon EOS R8: Features
While the EOS R8 borrows the EOS R6 Mark II's sensor and processor, and many of the same systems, it's important to understand that you're really not getting a mini version of that camera. Instead, Canon has done as much as possible to differentiate the two, so that the R8 isn't too tempting to enthusiasts who want to buy the higher-end model. The body design is much simpler, as are key internal components such as the shutter. No matter how close any side-by-side spec comparison may look, the two are very different beasts.
Let's take a tour through what the EOS R8 has to offer. Its 24MP full-frame sensor provides a standard sensitivity range of ISO 100-102,400, which can be expanded by a stop in either direction at the expense of compromised highlight range at ISO 50, and excessive image noise at ISO 204,800. The shutter offers speeds from 40-1/4000sec using an electronic first curtain design, with no fully mechanical option available. The top speed can be extended as far as 1/16,000sec using the silent electronic shutter, but with the usual risk of subject distortion from rolling shutter effects.
Autofocus employ's Canon's Dual-Pixel CMOS AF technology, which splits every sensor pixel into left- and right-facing segments, allowing phase detection anywhere in the frame. Impressively, the firm has included exactly the same sophisticated subject recognition system as in the EOS R6 Mark II. This can focus specifically on humans, animals, or vehicles, and you don't necessarily have to define the subject type in advance, but can let the camera automatically choose between them instead. With vehicles, a 'spot detection' option refines the camera's attention to the most important part.
Burst shooting is available at 6 frames per second using the mechanical shutter, with the camera capable of sustaining this speed almost indefinitely. Switch to the electronic shutter, and the EOS R8 can attain an impressive 40fps for up to 100 CRAW images. There's also a specialist 'Raw Burst' mode, which runs at 30fps and can continuously buffer up to 15 images before you fully press the shutter button.
Canon's CRAW format is worthy of mention at this point, as it exploits visually lossless compression to give considerably reduced file sizes. As a result, you can fit more files onto a card and shoot longer bursts before the camera slows down. It's a relatively unsung feature that brings real practical benefits.
Compared to the EOS R6 Mark II, though, you have to give up several desirable features. The camera uses the small LP-E17 battery, which is rated for just 220 shots per charge. Thankfully spares are easy to find, and relatively affordable at $60 / £54 (cheaper third-party options are also widely available). There's also just a single SD card slot, but that's only to be expected at this price, and has never really bothered me.
Perhaps the most glaring omission is in-body image stabilisation, which means you have to rely on in-lens optical stabilisation instead. With telephoto lenses, that's no disadvantage, but it isn't as effective with wideangle lenses or when shooting video. Thankfully, most of Canon's RF lenses are optically stabilised (although not all of them). Videographers can engage electronic stabilisation, too.
On this note, you get 4K 60p recording from the full sensor width, or Full HD up to 180fps, with no hard limit to the recording time. This is a considerable advance over the EOS RP, which only recorded 4K video at 30fps with a 1.6x crop. Canon has also included its clever pre-recording function which can buffer either 3 or 5 seconds of video before the record button is depressed, so you shouldn't miss unpredictable moments.
Electronic stabilisation is available at two levels, but the 'enhanced' option comes with a significant crop of around 1.6x. Headphone and microphone sockets are built in, while Canon's latest multi-function hot shoe accepts digital audio inputs from a select accessories.
Canon's usual comprehensive connectivity options are available via Wi-Fi and Bluetooth. Using the Camera Connect app, it's possible to use your smartphone as either a simple wireless shutter release, or a comprehensive remote control with a live view display and full control over camera settings. Then you can browse through the images on your camera and copy your favourites across for sharing, even if the camera is switched off and tucked away in your bag. You can also use your phone to geotag your images as you're shooting, and update the camera's firmware without having to connect it to a computer.
Canon EOS R8 – Key features
Canon has re-used the EOS RP body design, but with significantly advanced technology inside
Storage: The EOS R8 employs a single SD card slot that's compatible with the faster UHS-II standard
Power: Canon's small LP-E17 battery is rated for just 220 shots using the EVF, or 370 with the LCD. An external charger is supplied, or you can use USB-C
Grip: Canon's EG-E1 extension grip provides a more secure hold for those with larger hands, but costs $79 / £84
Connectors: On the side you'll find a remote release port, 3.5mm stereo microphone and headphone sockets, plus USB-C and micro HDMI connectors
RF mount: Canon makes 29 native RF-mount lenses, including a good range of compact and affordable optics. EF-mount DSLR lenses can be used via the Mount Adapter EF-EOS R ($100 / £119)
Multi-function shoe: Canon's latest hot shoe design accepts the latest Speedlite EL-5 flashgun  ($399 / £499) and DM-E1D microphone ($299 / £399), as well as older accessories
Canon EOS R8: What lenses can you use?
With this being Canon, we have to consider lenses. The EOS R8 can be used either with the firm's RF mount lenses, or with EF-mount DSLR lenses via the Mount Adapter EF-EOS R ($100 / £119). This makes it a tempting option for existing Canon DSLR users looking to switch to a mirrorless camera.
However, there are no third-party RF-mount lenses available, as Canon has apparently blocked their production. This stands in stark contrast to Sony's decision to open up the E mount, which means there's a huge range of lenses available to fit its A7-series cameras. Nikon is now also starting to open up its Z mount to third-party makers, while the L mount is supported by Leica, Panasonic and Sigma.
To go with the EOS R8, Canon has produced a new compact, lightweight RF 24-50mm F4.5-6.3 IS STM kit zoom, which adds a $200 / £200 premium to the kit price. This lens features a collapsible design, optical image stabilisation, and a minimum focus distance of 0.3m. However, like similar zooms from Nikon and Sony, its limited focal-length range and slow maximum aperture mean that you end up losing most of the perceived benefits of the full-frame sensor. It's cheap and convenient, but extremely limiting in creative terms.
Canon does, however, make a range of relatively compact, lightweight and affordable RF lenses that should be a nice match to the lightweight EOS R8 body. These include the RF 24-105mm F4-7.1 IS STM standard zoom (which I'd choose ahead of the 24-50mm), RF 15-30mm F4.5-6.3 IS STM ultra-wide zoom, and the uniquely compact RF 100-400mm F5.6-8 IS USM telephoto zoom. These three zooms offer a combined range of 15-400mm, yet together with the EOS R8 they weigh less than 2kg, which is unprecedented for full-frame. Affordable primes include the RF 50mm F1.8 and RF 85mm F2 IS Macro STM.
Canon EOS R8: Build and Handling
When you first pick up the EOS R8, it really is striking just how light the body feels. It's notably slim and low in profile, while being wide enough to incorporate a good-sized grip without cramping your hand up against the lens mount. Unsurprisingly, the exterior is entirely plastic, and Canon makes no specific claims regarding weather-sealing.
Design-wise, the R8 is near-identical to the RP, however there's now a still/movie mode selector on the top left. The power switch has moved across to the right, and along with the usual ON and OFF positions, it has a LOCK option that disables the control dials and / or the touchscreen. I've used Canon cameras with this feature for decades and am still not sure why you'd ever want to use it, but thankfully you can disable it in the menu.
Controls are sparse, to say the least – this is distinctly an entry-level design. There's just about enough on board to cover the basic camera settings, but not really anything else. As a result, if you want to use any of the EOS R8's more advanced features, you'll end up spending an unseemly amount of time in its menu.
Existing Canon users should find the layout familiar enough, though. You get two control dials to change exposure settings, one each under your forefinger and thumb, and there's an additional dial on many RF lenses. The d-pad on the back is used to position the AF area; this works OK, but it's painfully slow compared to the EOS R6 Mark II's joystick, as you can only move the focus area horizontally or vertically, and not diagonally.
In the camera's default setup, you also have to press the AF area selection button first, but I reconfigured this so the d-pad moved the focus point directly. You can also use the touchscreen to position the focus point, which is great when you're composing using the screen, but won't work for everyone for viewfinder shooting.
Secondary settings are accessed via the M-Fn button, which is placed just behind the shutter release. Pressing it cycles through pairs of settings, which are then adjusted using the front and rear dials. Here you can change white balance and metering; drive and focus modes; flash exposure compensation and ISO; and picture style and AF area setting, all without taking the camera away from your eye. This works really well, it's just a shame the M-Fn button is so tiny.
Most of these settings can also  be accessed via the onscreen Q menu, along with useful additional options such as the subject detection mode and image aspect ratio. This works particularly well when you're using the screen, as it's quick to select and change settings by touch. Indeed, Canon's excellent touch interface extends to every aspect of the camera's operation, which also helps to offset the lack of buttons and dials. The Q menu can also be customised, which can give quick access to otherwise buried features such as the Silent Shutter or Raw Burst modes.
All the controls are, in principle, customisable, which means you could assign your favourite functions to them directly. The problem is that all the buttons already do something useful, although in stills mode, it makes sense to repurpose the video record button. I resorted to building a custom My Menu of all the features I wanted to be able to access easily.
Along with the conventional set of exposure modes, you also get Canon's clever Flexible Program (Fv) mode. This effectively frees you from the constraints of thinking in terms of traditional modes – program, shutter priority, aperture priority, or manual – and lets you adjust the aperture, shutter speed, ISO and exposure compensation as you see fit, on a shot-by-shot basis.
However, for this mode to work best, you need to assign a button to quickly reset each setting to Auto as required. Out of the box, this is done using the d-pad. But this is incompatible with moving the AF area directly, so I assigned the record button instead. One strange flaw with Fv mode is that when you use it to set the shutter speed, aperture and ISO all manually, the metering scale in the viewfinder becomes inactive, unlike when the camera is set to Manual mode.
So far, so good, but once you try to do much else, the EOS R8 rapidly becomes frustrating, with many of the same irritations that I noted when I reviewed the EOS RP. For example, to engage magnified view for accurate manual focus, you have to press the AF area button, then Info to zoom in. This is easy enough when you're using the screen, but awkward during viewfinder shooting. Unlike almost all of Canon's other cameras, there's no depth-of-field preview button, either. This is annoying as unlike DSLRs, mirrorless cameras can provide an entirely accurate preview in a useful fashion.
For some people, the EOS R8's simplicity will undoubtedly be a breath of fresh air. But personally, I wish Canon had used a body design more like the APS-C Canon EOS R10, which is about half the price. It boasts an AF joystick on the back, plus a focus mode switch and depth-of-field preview button on the front. As a result, I found it much more pleasant to use.
Canon EOS R8: Viewfinder and Screen
Canon has re-used much the same viewfinder as in the EOS RP, with 2.36m-dot resolution and 0.7x magnification. It's not quite as nice as the EOS R6 Mark II's 3.69m-dot unit, but it still does its job perfectly well. You can display all the expected shooting aids, including gridlines, an electronic level, focus peaking, and a live histogram (in a choice of luminance or RGB).
Canon previews exposure and colour processing by default, which gives a good idea of how your images will turn out and whether you need to apply any exposure compensation. If you want to preview depth-of-field, though, you're out of luck – at least at first sight. The camera normally holds the aperture wide open all the time, and there's no button for depth-of-field preview. You can assign it to one of the camera's buttons, but only if you can find one you don't need for something else.
Help is at hand, though, in the shape of the obscurely named 'Display simulation' menu setting. If you change this to 'Exposure+DOF', the camera gives a full-time depth-of-field preview. I used this all the time, but the drawback is that in dim light, the viewfinder can get noisy, and its refresh rate slows right down. It also only works with native RF lenses, and not adapted EF optics.
If you'd prefer the electronic viewfinder to give a neutral, unprocessed view that looks more like the optical viewfinder of a DSLR, this can be enabled via the 'OVF Sim View Assist' setting. This can be particularly useful in dark or high-contrast conditions, where dark areas of the scene may otherwise be difficult to make out. On other cameras, I like to set a function button to toggle it on and off, but unfortunately that's not really an option on the EOS R8.
Beneath the viewfinder is a 3in, 1.62m-dot fully articulated screen (a boost in resolution compared to the EOS RP's 1.06m-dot display). Again, it's accurately profiled in terms of colour, closely matching the EVF. The side-hinged fully articulated design allows the screen to be placed at almost any angle, which aids with shooting from high or low angles, and in either landscape or portrait orientation.
Canon EOS R8: Autofocus
With exactly the same subject recognition setup as on the EOS R6 Mark II, the EOS R8 boasts one of the most sophisticated and effective AF systems of any mirrorless camera, let alone at this price. Compared to the four-year-old EOS RP, it's a vast upgrade. For photographers coming across from Canon DSLRs, it'll be a barely fathomable step forwards, with its near-magical ability to understand what your subject is, and how best to maintain focus on it.
Click on any sample image to see a full-resolution version
Thanks to Canon's Dual Pixel CMOS AF sensor, the EOS R8 can autofocus rapidly and accurately anywhere in the frame. You get a choice of multiple focus area sizes, including three 'flexible zones' which allow you to define the width, height and position of the active AF area. This can be useful when you know your subject will be constrained within a particular area of the image – for example, performers on a stage. Alternatively, you can allow the camera to choose the focus point automatically across the entire frame.
However, the camera's real superpower lies with its subject detection AF, which will identify and track focus on specific types of object. Canon's selection options are more intelligent than some other brands, in the way they allow you to narrow down the kinds of subject that the camera will focus on. In the Q Menu, you can select between People, Animals, Vehicles, Auto, or Off. This means that wildlife shooters, for example, don't have to choose between animals, insects and birds – the camera can understand them all at the same time.
The onscreen help also makes clear that the camera will still detect people when set to its animal or vehicle modes, because Canon realises that pets have owners and cars have drivers. This is much more user-friendly compared to Sony's excessively picky selections, for example.
There's also a conventional subject tracking mode, which will stick to a subject based on colour and pattern and follow it as it moves around the frame. This is entirely independent of the subject detection setting and can function at the same time. It's useful both for subject types that aren't recognised, and when the recognition system fails. So if you enable a combination of servo AF, auto subject detection, and subject tracking, then you can pretty much just point the camera towards your subject, and allow it to acquire and maintain focus, either as the subject moves or you recompose your image.
I tested the EOS R8's autofocus primarily using the lightweight, affordable Canon RF 100-400mm F5.6-8 IS USM telephoto zoom which costs just $649 / £699. What impressed me most was just how high a hit-rate of in-focus shots I got, despite the lens's small maximum aperture and consumer-level positioning. With large, predictably moving subjects such as vehicles, it got things right essentially all the time.
Even with small, fast-moving wildlife, the camera usually tracked focused accurately, just as long as I was able to keep the subject in frame. During burst mode shooting, it occasionally shifted its attention onto the background instead, but not very often. For what is ostensibly an entry-level full-frame model, it's an excellent performance.
This tracking performance can, to a degree, offset having to use the d-pad to move the focus area; in many situations you can just start with a central AF point, and then focus and recompose. However, in scenes where you have multiple possible subjects and need to select one specifically, or in situations where you want to take several images without repeatedly recomposing, you do still have to specify the focus area manually.
Canon EOS R8: Performance
As we've come to expect from Canon, when you head out to take pictures with the EOS R8, you'll find it to be a snappy performer that works extremely well. In my hands, it churned out sharp, well-exposed images shot after shot. Unlike some of its rivals, it delivers consistently attractive JPEGs straight out of the camera that I was perfectly happy to share directly, without any further tweaking.
The camera is ready to take pictures almost the moment you flick the power switch, with no sign of the start-up delays that I found occasionally afflicted the EOS R6 Mark II. It's not as quiet as its sibling, though, with the shutter emitting a distinctly audible clack. This isn't  particularly obtrusive in normal use, but you wouldn't want to use it during a church service.
Continuous shooting performance is solid, but by no means spectacular. Using the electronic first curtain shutter and with a UHS-II SD card, I found the EOS R8 could fire off bursts at 6fps for at least 120 frames before slowing down when shooting in CRAW + JPEG, complete with AF tracking. If you're happy to shoot in either CRAW or JPEG alone, it'll keep on going indefinitely. Switch to the electronic shutter and it ups its game considerably further, with a choice of 40fps, 20fps or 5fps modes available.
Strangely, though, the camera doesn't display the actual frame rate you've chosen, and there's no apparent option to shoot in the 10-12fps region, which I find is often a happy medium. At top speed, it'll keep going for almost 2 seconds (77 frames in my tests), while continually adjusting focus. There is some risk of rolling shutter distortion with the electronic shutter, though, which is most likely to show up when panning.
As expected from the specs, the battery life isn't great, although for many users it may well be good enough. In practice, the exact number of shots you'll get from a charge depends entirely on how you shoot. When shooting wildlife with plenty of long bursts, I once achieved well over 400 frames, but more usually got much closer to the rated 220. In general, I found myself recharging the battery after every shooting session. You can also top it up from a powerbank on the go, but like other Canon models, the EOS R8 is picky about requiring USB-C power supplies. An older USB-A output powerbank won't work.
Canon's metering is generally very reliable, and the accurate viewfinder preview means that you can easily tell when you might wish to apply exposure compensation, for example to preserve highlights. As the metering is quite strongly linked to the AF point, this is more likely to be necessary if you focus on an unusually light or dark area of the scene.
While you'll get the most from the EOS R8 using native RF lenses, it also works flawlessly with EF-mount optics. I tried it with a range of lenses, including the classic Canon EF 100mm f/2.8 Macro and my old Sigma 17-35mm f/2.8-4 EX DG HSM ultra-wide zoom. Both worked at least as well as they have on any DSLR – and probably better.
With its 24MP sensor, the EOS R8 can capture easily enough detail to produce prints up to at least A3 (11.7 x 16.5") in size that will look critically sharp when viewed up-close. Auto white balance is extremely well judged, to the extent that I rarely found myself adjusting it to any great extent when processing raw files (although occasionally, I chose to warm them up a touch). Canon's colour processing is punchy and attractive, which means your images look great direct from the camera.
Of course, many photographers prefer to shoot raw and process their images later, and here they'll find that there's plenty of dynamic range to play with, too. When shooting at ISO 100, you can expect to pull about four additional stops of detail out of shadow regions, which means you can expose to retain the highlights and then easily pull out detail in darker areas. However, if you go much further, you'll encounter some pixel-level cross-hatching artefacts, which appears to be due to Canon applying noise reduction to raw files.
Video quality is likewise very good, with high levels of detail and all the same benefits of Canon's excellent white balance and colour. However, the lack of in-body stabilisation is telling if you shoot hand-held. If you attempt to rely on in-lens stabilisation alone, your footage will be spoiled by rolling motion around the lens axis, so it's necessary to use some electronic stabilisation. However, I didn't find the Standard mode particularly effective, while Enhanced comes with a significant crop. As a result, you'll probably be best off using a tripod.
As tends to be the case, the camera's built-in mics deliver acceptable sound quality, but are easily overwhelmed when shooting outdoors in even mildly windy conditions.
Canon EOS R8: ISO and Noise
While the EOS R8's 24MP sensor is a slight step back in pixel count from the EOS RP's 26MP, in practice the difference is just 4% in linear resolution, which is trivial. Unsurprisingly, detail resolution is much the same as its 24MP rivals. The camera delivers very clean images at low ISOs, and extremely usable results a moderately high settings, too: I'd have absolutely no hesitation in using ISO 3200.
Likewise high-ISO image quality is as good as we'd expect from a modern full-frame sensor. So while noise has an increasing impact on fine detail and colour, I'd still be quite happy shooting at ISO 25,600, and would even consider ISO 51,200 usable at a pinch. But the highest settings are best avoided.
Below are 100% crops at each ISO setting from our standard studio scene, shot in raw and processed using Adobe Camera Raw. Click on any to see the full resolution version.
Canon EOS R8: Our Verdict
When Canon first revealed it had put the imaging guts of the EOS R6 Mark II into the EOS RP body, I had my reservations, even considering the lower price. After a couple of weeks shooting with the Canon EOS R8, those fears haven't entirely been allayed. On the positive side, you get the same amazing autofocus system and excellent image quality as the EOS R6 Mark II, and that's really impressive at this price. But you also get the same operational flaws and irritations as the EOS RP, which means that some will find it frustrating to use.
Clearly, Canon has designed the EOS R8 so it treads on the EOS R6 Mark II's toes as little as possible. As a result, you don't get weather-sealing, in-body image stabilisation, or a second card slot, and you have to live with a small battery and much-simplified controls. I could live with most of that, although I'd be loath to spend so much on a camera without IBIS. But this does make the EOS R8 look decidedly under-specified for the price.
However, perhaps the bigger irritation is that with the EOS R10, Canon has shown it can make a body that's still simple, but much more pleasant to use. In contrast, the R8 seems to be designed for beginners. But it's not clear why they'd pay so much for a full-frame camera.
While the EOS R8 isn't aimed at advanced users, if you're willing to dive in and change a few menu settings, configure the C modes, set up a My Menu, and customise the Q menu, it can be made to work quite well. And to be fair, it's much better than the EOS RP, thanks to its amazing autofocus. But at this price level, I'd take a fully featured high-end APS-C model instead, such as the wonderful Fujifilm X-T5.
However, here's the thing with the EOS R8: you just can't argue with the results. Quite simply, it delivers great images shot after shot. Rarely have I come across a camera that I've enjoyed using so little, and yet has impressed me so much with the pictures it produced. I'm sure many Canon users will be delighted with it.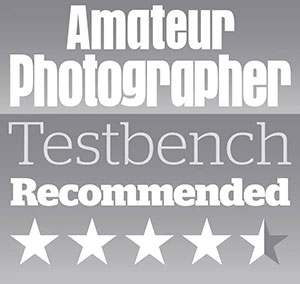 ---
Follow AP on Facebook, Twitter, Instagram, and YouTube.
---
Canon EOS R8: Full Specifications