With a 45.7MP full-frame sensor, the Nikon Z7 II remains one of the best mirrorless cameras available, but does it still stack up today? Find out in our full review from our expert Michael Topham.
Nikon Z7 II at a glance:
$2597/£2999 body only
Nikon Z-mount
45.7MP full-frame BSI CMOS sensor
Dual EXPEED 6 image processors
ISO 64-25,600 (expandable to ISO 32-102,400)
5-axis in-body image stabilisation
10fps continuous shooting (Single AF)
4K/60p video
Dual card slots (XQD/CFexpress and SD cards)
Weather resistant
Doesn't time fly. It feels like yesterday Nikon entered the full-frame mirrorless market with the Z6 and Z7, yet here we are two years on looking at the sequel to its high-resolution specialist camera.
Activity in the full frame mirrorless sector has been rife these past few years and most camera manufacturers have now expanded their line-ups beyond a pair of models. The release of the Nikon Z5 increased the number of full-frame cameras in Nikon's Z-series to three. This number has since been bolstered with the introduction of the Z6 II and Nikon Z7 II, and Nikon Z9.
The Z7 II follows on from the popular Z7 and becomes the new flagship model in the Z-series. It's virtually identical in terms of design and sets out to address the shortcomings of the original. Will it entice those who haven't already switched to mirrorless to do so and is it worthwhile upgrade from the Z7? These are all questions I intend to answer.
Nikon Z7 II: Features
In terms of resolution, the Z7 II inherits the same 45.7MP back-illuminated full-frame sensor from the Z7, which is different to the 24.5MP sensor used in the Z6 and Z6 II in the way it does without an anti-aliasing filter. With an identical sensor there's no change to sensitivity range, which can be set between ISO 64-25,600 (expandable to ISO 32-102,400).
Rather than pairing the sensor with a single EXPEED 6 processing engine like in the Z7, the Nikon Z7 II boasts dual EXPEED 6 image processors, enabling it to shoot faster for longer. It shoots at up to 10fps using a single autofocus point (with no subject tracking) and the size of its buffer has improved significantly. Nikon claims it can rattle out 77 raws (12-bit), or 200 JPEGs. By comparison, the original Z7 could only manage 25 JPEGs at 9fps, or 20 raw files at 9fps before its buffer capacity was reached.
To ensure a fast readout is achieved, the Z7 II once again features a CFexpress/XQD card slot. This time though Nikon has answered those who shamed the Z7 for only having a single slot by introducing a second UHS-II SD card slot. This update will be well received by those who don't like the thought of having all their eggs in one basket and not being able to backup, overflow or segregate to a different card.
The hybrid autofocus system, which combines contrast and phase detection points across 90% of its sensor's surface area is similar, although a few refinements have been made. In total there are 493 phase detection points compared to the Z6 II's 273 points, with the option to select every other point for faster AF point repositioning across the frame.
The detection range of the AF system is wider than the Z7's, allowing it to focus more effectively in dark scenarios. It spans from -3EV to +19EV, or -4EV to +19EV when used in its low-light AF mode. Pinpoint AF helps with precise focusing on small subjects in the frame and other AF-area modes include single-point AF, the choice of two wide-area AF modes (S and L) and an auto-area AF mode.
Unlike the Z7, face, eye and animal detection can now be used in the larger of the two wide-area AF modes, as well as Auto-area AF. Nikon has added face, eye and animal detection settings to the iMenu too and rather than being limited to stills only like the Z7, they're available when shooting video too.
This leads us nicely to the Z7 II's video capabilities. It's equipped with 4K recording, but unlike the Z7 that was limited to 30fps, the highest frame rate has increased to 60fps. It's worth noting that 4K/60p 8-bit video can be recorded internally, however and a small crop (approximately 93% of the FX frame width) is applied.
Full HD at up to 120fps is available too and for long shoots or lengthy time-lapse sequences there's the option to provide constant power to the camera (or charge the battery) via a powerbank and USB Type-C cable. Peaking and zebra pattern displays can be used to refine focus and exposure, while VR and Active D-Lighting are both available.
Videographers also get 3.5mm microphone and headphone ports, the option to output ProRes raw over HDMI to an external recorder and the option to refine autofocus speed and the tracking sensitivity.
The move to Nikon's latest EN-EL15c Li-ion battery has resulted in increased battery life. Capable of shooting 420 shots using the LCD, or 360 shots using the EVF, it surpasses the 330 shot stamina of the original Z7.
In most other respects, very little has changed. The Z7 II benefits from the same effective 5-axis in-body stabilisation system, has a shutter speed range of 30secs to 1/8000sec with a top speed of 1/2000sec using its electronic first-curtain option, and provides TTL metering with 5-stop exposure compensation control.
The only other minor change is to Nikon's SnapBridge app, which lets users update firmware on the camera direct from their smartphone using the power of Wi-fi and Bluetooth connectivity. There's all the usual wireless control you might expect, including the option to take remote control of the camera and establish an always-on Bluetooth LE connection that enables every single picture you shoot to be automatically transferred to your phone.
Focal Points
FTZ adapter – Like the Z 7, the Z 7 II can be paired with F-mount lenses using Nikon's FTZ adapter. The camera's IBIS system works with F-mount lenses, however to get it to work with pre-AF lenses you'll need to tell the camera the focal length of the lens you're using. This is done via the Non-CPU lens data sub-menu. The FTZ adapter doesn't have a built-in screw drive focus motor so it can't autofocus with D-type lenses; you have to focus manually instead.
Touchscreen – The Z 7 II's response to light touches is on par with today's smartphones and for photographers who shoot at night, there is the option to switch the information display from dark on light to light on dark to minimise the glare of the screen. The top plate display can't be inverted though and displays light on dark.
Timelapse – The Z 7 II features a built-in timelapse movie feature, which gives users the option to record raw images at the same time. On the Z 7 you had the option to record video or stills, however it wasn't possible to do both simultaneously.
WR-R11b/WR-T10 Wireless Set – Nikon's WR-R11b wireless remote allows wireless control of the Z7 II's shutter release as well as offering synchronised control of multiple cameras linked to a master camera. The kit is supplied with the WR-T10 wireless transmitter, which also lets you control important camera functions from further distance than is possible with the app.
Extended shutter speeds – The Z 7 II adds selectable in-camera shutter speeds as long as 900 seconds for photographers who specialise in long-exposure photography. These are only available in manual mode and you'll need to turn Extended shutter speeds (M) on from the shooting/display menu first in order to access them.
iMenu – Hit the 'i' menu button above the four-way controller and you'll be presented with quick access to twelve commonly used settings. This function is integrated into the touchscreen and is fully customisable too, meaning you can pick and choose exactly what you want to have instant access to from a touch of your finger.
Nikon Z7 II: Build and Handling
Compare the Z7 II to the Z7 and you'll struggle to detect differences between the two. If it wasn't for the badge at the front giving away their identity you could be easily mistaken for thinking they're identical.
Take a much closer look at the pair from above and you might say the Z7 II is slightly chunkier. This isn't an illusion; the Z7 II is fractionally larger and has a body depth that's 2mm thicker to accommodate the new SD card alongside the CFexpress/XQD slot. You may also notice the memory card door is slightly larger and the EVF eyepiece doesn't overhang the screen as much at the rear.
The minor difference in depth has no impact on the way the camera feels in the hand and it upholds the fantastic handling characteristics of the original. It's built around a magnesium alloy chassis like the Z7, which comes fully weather sealed to prevent moisture, dust and dirt penetrating past the seams and damaging the electronics.
It didn't flinch at being subjected to squally rain showers during testing and performed well in bitterly cold conditions, with no changes in operational behaviour. The only thing to watch out for is that if you do want to access the USB port to charge or power the camera in foul weather, it does expose the HDMI and accessory terminals.
Nikon's Z-series cameras may not be the most visually attractive cameras on the eye and are quite far removed from the look of the company's DSLRs, yet I uphold what I've said many times before in that they offer the finest handling experience of any mirrorless cameras on the market.
This is quite a bold claim, but having tested and used such a wide variety of cameras there's something special about how comfortable Nikon's full-frame mirrorless cameras feel when they're picked up and used over long spells of shooting.
The Z7 II is no exception and the superbly sculpted rubberised handgrip and chunky thumb rest combine to give it a solid and secure feel in your hand. If I had to pick between the Canon EOS R5, Nikon Z7 II and Sony Alpha 7R IV based on the quality of their handling alone I'd choose the Z7 II every time.
We were very complimentary of the positioning of buttons, dials and controls on the Z7. All of the controls on the Nikon Z7 II are in exactly the same place, which is good news for anyone who might upgrade, as they'll be able to make the switch and immediately feel at home. Nikon DSLR users who transition to the Z7 II will also find there's not much new to learn, with buttons sensibly located across the body where you'd expect to find them.
All-important buttons are within reach of your right hand with exception of the playback and delete buttons that are positioned out of the way to the left of the viewfinder to prevent accidental presses. Having the playback button on the edge of the body makes it easy to flick between shooting and reviewing, and like all the buttons on the body, it has a fairly soft, spongy feel and is totally silent.
The mode dial is a located from the top left shoulder and needs the central lock button to be depressed as it's rotated. Instead of getting a drive dial beneath, drive modes are selected from a dedicated button below the menu button using the d-pad rather than the front/rear thumb dials like on the Z7. Users get a knurled joystick that falls naturally under the thumb and the focus point can be shifted diagonally across the frame as well as up/down, left/right to get it where you need it as fast as possible.
Turning to the top plate, the front and rear thumb dials are well positioned for making quick exposure adjustments and the movie-record button only starts recording when movie mode is engaged from the stills/video switch.
Like many of the buttons across the body, the movie-rec button can be assigned to different stills and video functions from the main menu. I found it useful setting it to 'Choose Image Area' in stills mode to quickly access the Z7 II's various crop modes, which include DX (19.5MP), 5:4 (37.9MP), 1:1 (30.3MP) and 16:9 (38.3MP). As previously mentioned, you can also customise the iMenu to your preference.
Unlike the Nikon Z5, the Nikon Z7 II benefits from a square top plate display that reveals all the key shooting information you might want to glance down at such as shutter speed, aperture, ISO, battery power, drive mode and the remaining capacity of the memory card. It displays information white on black and there's no way of inverting the display like on some cameras. It is however intelligent enough to automatically adapt to the ambient light conditions and switch off when the camera goes to sleep.
Nikon Z7 II: Vertical grip 
It was a little disappointing Nikon didn't design the MB-N10 as a proper vertical grip for the original Z7, which simply holds a pair of batteries and doesn't duplicate the most important buttons and controls to make shooting in the portrait orientation easier.
Thankfully this has been addressed with the introduction of the MB-N11 vertical grip, which is also compatible with the Z6 II. Loading it with a pair of batteries increases the battery stamina to over 300 shots, however you'll need to use either EN-EL15c or EN-EL15b batteries if you'd like to charge them via the built-in USB-C port.
The grip allows hot-swapping of batteries without losing power to the camera and the benefit of it having its own USB port means it frees up the camera's USB port for other uses and lets users charge two batteries one after the other when it's disconnected from the camera.
In terms of controls, it has a shutter button, front and rear dials, AF-ON button and an AF-area joystick. Dust- and drip-resistant, the MB-11 adds 290g to the weight of the camera (without batteries).
Nikon Z7 II: Viewfinder and Screen
Nikon has used a 0.5in, 3.69-million-dot electronic across all three of its previous full frame mirrorless models. We thought we might see a move to a 5.76-million dot viewfinder to match the resolution offered by the Canon EOS R5 and Sony A7R IV, however the Z 7 II features the same 3.69-million-dot panel used by the Z7 with 0.8x magnification.
The EVF has a reasonably fast refresh rate of 60fps and displays shooting information clearly against black background strips above and below the preview image. If you typically shoot with the viewfinder raised to your eye you can use the button on the shoulder of the EVF to change it from automatically switching between the viewfinder and screen to viewfinder only. Likewise, you can do the same if you'd prefer composing and viewing using only the screen.
Below the EVF you'll find a high-resolution 2.1M-dot touchscreen that again tilts 90degrees up and 45degrees down. It offers the same manoeuvrability as the screen found on Sony's A7R IV, but doesn't allow as much freedom of movement as fully-articulated screens like those found on models like the Canon EOS R5.
Although low and high level shooting in the portrait format isn't the Nikon Z7 II's forte, the screen unit itself is nice and thin, pulls out effortlessly and is incredibly responsive to finger taps and presses, even with raindrops on its surface.
Navigating the menus, adjusting key exposure variables and swiping between or zooming into images with a double tap in playback are all extremely easy to do using the touchscreen and its smartphone-like response makes for a great way of controlling the camera in darkness or when you don't dare risk nudging your setup having composed the perfect shot on a tripod.
Nikon Z7 II: Autofocus
Intrigued to find out what affect the new processing power has on performance, I headed to a local forest to photograph mountain bikers at speed. Within minutes of shooting I noticed an improvement in the speed of the feed from the sensor to the EVF when focusing continuously and attempting to track fast and erratic subjects.
Whereas it was quite easy to lose the subject in the frame when shooting with the Z7, there was a noticeable improvement switching over to the Z7 II, which didn't suffer from the same lag or let me lose sight of the subject in the frame.
As for the response of autofocus, the Z7 II is fast at finding focus in Single AF (AF-S) and did a fairly good job of keeping up with fast moving subjects when shooting a burst in continuous (AF-C) mode, though there were a few times at longer focal lengths where I noticed a momentary delay acquiring focus between near and far subjects.
The Z 7 II's autofocus has improved and it manages to focus accurately in dark conditions, however there is still room for improvement. While the Z7 II has advantages over Nikon DSLRs in the way it provides wider autofocus coverage and effective eye detection, cameras like the D850 and D5 have more complex autofocus tracking algorithms and the option to use group-area AF and select wider dynamic-area AF.
Using the Z 7 II on a portrait shoot highlighted just how effective its face and eye detection is, which I'd say is on par with the responsiveness of Sony's Eye AF. Having the option to use face and eye detection in the larger of the two wide-area modes is a useful and means you no longer rely on auto-area AF and can specify a person in a group you'd like to target.
Like in stills mode, the joystick can be flicked left and right to choose which eye you'd like the camera to prioritise focus on when recording video. Reviewing a few video clips highlighted the Z 7 II does an extremely good job of maintaining focus on faces and eyes, even whilst moving and zooming.
Nikon Z7 II: Performance
Keeping on the subject of display, the performance of the Z 7 II's EVF is excellent and will impress even the most devoted DSLR users who are yet to be convinced that electronic viewfinders are the way forward. The high quality optics produce an extremely clear view right to the edge of the frame, with the key advantages over an optical viewfinder being that you can observe exposure changes live and inspect a highly accurate view of how different aperture values affect depth of field.
Using the magnify button at the rear to zoom in with the camera held to your eye reveals just how sharp the EVF is and it's good to see Nikon reducing the frame rate of the EVF in Energy Saving Mode for times when it's crucial that battery power is preserved.
One other revision to the EVF is that it now automatically turns off when the rear screen is flipped out. As well as increasing battery life, it makes shooting easier as the eye sensor will not interfere with turning the monitor off when standing directly behind the camera or when touching the screen.
My only gripe about the screen (other than the fact it can't be tilted in the portrait format) is that there's still no way to turn off all the shooting information to view the scene or subject you're photographing without any distracting settings around the perimeter. You'd have thought this would be easy by cycling through the display options using the DISP button, but no. It's similar in playback too. I'd like to be able to hit the DISP button to review images without file information lining the bottom of the screen, or having to zoom in slightly.
Shooting a series of action sequences gave me a good chance to test the Z 7 II's continuous shooting and buffer capabilities. Loaded with a 64GB XQD card capable of 440MB/s read and 400MB/s write speeds revealed it's in a different league to the Z7 when it's asked to rattle out bursts for a sustained period.
I managed to record 56 12-bit raw files at 10fps to my XQD card before slowdown occurred. Switching the image quality to Fine JPEG resulted in 102 images being recorded. With an even faster XQD or CFexpress card such as those that offer write speeds up to and above 1200MB/s, I expect the claimed 77 12-bit raw, or 200 JPEG figures could be achieved.
[UPDATE] Before the camera had to be returned to Nikon I tested the Z7 II with a new Manfrotto Professional 128GB CFexpress Type B memory card capable of 1730MB/s read and 1540MB/s write speeds. With the NEF (Raw) recording compression set to compressed and the bit depth set to 12-bit, I successfully managed to shoot a burst of 74 raw files at 10fps. Switching over to Fine JPEG resulted in 139 frames being recorded at 10fps before the limit of the buffer was hit. With the image quality set to JPEG (normal) the Z7 II rattled off 148 consecutive frames at 10fps.
To shoot at the fastest speed of 10fps the Continuous H (extended) setting must be selected, although users should be aware the speed drops to 9fps when shooting 14-bit raw files. Set the Z7 II's focus mode to AF-C (continuous) and the fastest it'll shoot 12-bit raws in Continuous H (extended) is 9fps with the caveat that the shutter speed must be higher than 1/250sec. Attempt to shoot 14-bit raws in AF-C in Continuous H (extended) and the Z7 II shoots at a maximum of 5fps provided the shutter speed remains above 1/250sec.
The maximum speed in the Continuous H setting is 5.5fps, which drops ever so slightly to 5fps when shooting 14-bit raw. In Continuous L users get the option to set the frame rate between 1fps and 5fps.
In general operation, the Z 7 II springs into life as soon as the on/off switch is flicked from your index finger. All buttons respond instantly when they're held or pressed, the joystick reacts immediately to any shift in direction and at no point does it feel like it's a camera that'll slow you down.
The above, combined with its intuitive layout of controls, makes it extremely enjoyable to operate when taking photos for pleasure or when it is being used in a pressured environment. The sense that the Z 7 II has been meticulously thought through and expertly engineered for demanding enthusiasts and seasoned professionals who have very high expectations really shines through.
The Z 7 II's in-body image stabilisation performs just as reliably as the Z 7's and plays an important role in being able to achieve sharp handheld shots in challenging low-light scenarios. As per usual there's the option to select Normal, Sport or Off modes, however Nikon still doesn't allow the Vibration Reduction settings to be assigned to function or custom buttons so it has to be assigned to the iMenu, or My Menu for quick call up.
When the camera is used handheld to shoot subjects that move quickly or unpredictably it's worth remembering to switch from Normal to Sport mode to ensure the image in the viewfinder remains as stable and smooth as possible. Paired with the Nikkor Z 24-70mm f/2.8 S, I was able to get sharp handheld images from a standing position at shutter speeds as slow as 1/10sec at 70mm, and 1/2sec at wideangle. With the Z 70-200mm F/2.8 VR S, I managed consistently sharp shots of static subjects at 1/25sec at full telephoto.
With no dedicated metering mode button on the body, some users may wish to assign the Fn1 button to this function. A high majority of my test images were captured using the matrix metering mode, which exposes for scenes fairly well, however I did find myself dialling the exposure down by 0.3EV or 0.7EV at times to ensure detail in the brightest areas of a scene was preserved.
Spot metering was effective in some tricky backlit scenes and although the camera does lean towards producing a fairly cool feel to images captured in sunny conditions using its Auto0 White balance mode, there's the option to select Auto A1 and Auto A2 settings, which do a fine job of preserving the natural atmosphere of a scene and warm colours respectively. If you typically shoot outdoors you may prefer to use Natural light auto, which can be relied on to produced colours extremely close to those observed by the naked eye.
Nikon Z7 II: Image Quality 
There's the option of choosing between three image sizes when the Z7 II's image area is set to FX. As well as outputting Large (45.4MP) 8256×5504 pixel files, there are Medium (25.6MP) 6192×4128 pixel and Small (11.4MP) 4128×2752 pixel image sizes to choose from.
Switching the image area to DX applies a 1.5x crop of the sensor and can be used to gain extra reach from lenses, albeit at reduced resolution. In DX mode the Z 7 II outputs Large (19.5MP) 5408×3600 pixel files, with Medium (10.9MP) 4048×2696 pixel and Small (4.9MP) 2704×1800 pixel sizes also available.
With no change in sensor, the Z 7 II delivers an identical image quality performance to that of its predecessor. This is no bad thing as we were overwhelmed by the detail and astonishing dynamic range of the Z 7 when we reviewed it.
Sony's A7R IV (and its replacement the Sony A7R V) hold the crown of being the highest resolution full-frame mirrorless camera on the market, but unless you have a need to print larger than 40x60in on a regular basis, the Z7 II's maximum resolution output will be more than sufficient.
An advantage the Z 7 II presents over its rivals is its ability to shoot natively as low as ISO 64 without having to expand the sensitivity. This in turn allows truly astonishing levels of detail to be extracted from deep shadows during raw processing. Just as remarkable is the level of detail the sensor is able to resolve at high ISO, which like the Z7, is on par with the noise performance recorded by the Nikon D850 that uses a very similar sensor.
Nikon Z7 II: ISO and Noise
The Z 7 II's ISO performance doesn't reveal any surprises and is equally as impressive as the results recorded by the Z7. Shoot in raw and you're guaranteed exceptionally clean, noise-free images between its base setting of ISO 64 and ISO 1600.
Push to ISO 3200 and ISO 6400 and you'll start to notice noise appear, but it's so well controlled it can be easily be addressed by applying a little noise reduction in post. Extremely fine detail does take a hit at ISO 12,800, however I wouldn't refrain using this setting or ISO 25,600 if I had to.
Entering the expanded ISO 51,200 and ISO 102,400 settings sees image quality go downhill fast so you'll want to avoid them. The automated noise reduction that's applied to the Z 7 II's JPEGs is good up to ISO 1600, after which point you'll notice fine texture and detail starts to become smoothed out.
Ultimately, the best image quality is achieved by shooting in raw, but for those who do shoot JPEGs at high ISO it's preferable to reduce the high ISO noise reduction from normal to low.
Nikon Z7 II: Verdict
Although the Z7 II hasn't strayed far away from the original Z7 and is a relatively minor update on what we've seen before, Nikon has listened to constructive feedback from critics and acted on it to create its finest high-resolution mirrorless camera to date.
The standout improvement is the introduction of a second card slot that's seen as essential by photographers who can't risk losing precious images should a single memory card fail, corrupt or get damaged. Some people will still question why the original Z7 didn't include dual slots in the first place. For that we have no answer and can only guess Nikon didn't expect a single card slot to create as much hullabaloo as it did.
There's more besides the second slot and its dual image processors speed things up. It only shoots 1fps faster, but with a deeper buffer and 10fps shooting (Single AF) it can now shoot more raw files faster than the Nikon D850. Other improvements such as being able to use it with a proper vertical grip, record 4K video at 60fps and focus accurately in darker environments are welcome.
I'm a fan of the way Nikon has integrated its face, eye and animal detection modes to the Wide-area AF mode and offers quick access to them via the iMenu. The focusing performance is respectable, but it's still not perfect for action and sports photographers with only 9-point dynamic-area AF and no group-area AF. There are photographers, myself included, who'd very much like to see Nikon offer the option to refine the size of the AF point, or allow different groups of AF points to be selected.
Nikon got the handling and placement of controls just right on its Z-series models from the start. The Z7 II, like the Z7, feels fantastic in the hand and is a delight to pick up and use. Then there's its fabulous image quality, which despite offering no improvement over the Z7, is remarkably impressive and offers magnificent latitude when processing Raw files.
Compared to the Sony A7R V and Canon EOS R5, the Nikon Z7 II is well priced for such an impressive high-resolution full-frame camera. Nikon users who view twin card slots as essential are likely to buy the Z7 II or upgrade to it, and it does make the better buy for anyone thinking now is the time to switch from a DSLR to Nikon's Z-series mirrorless system.
For photographers who already own a Z7, are satisfied with it, and can live with a single card slot, an upgrade is hard to justify. Even if you sell your Z7 in good condition you can expect to make up a considerable shortfall to get your hands on a Z7 II.
To conclude, the Z7 II is a minor, but important refresh of one of our favourite high resolution full-frame mirrorless cameras and comes highly recommended.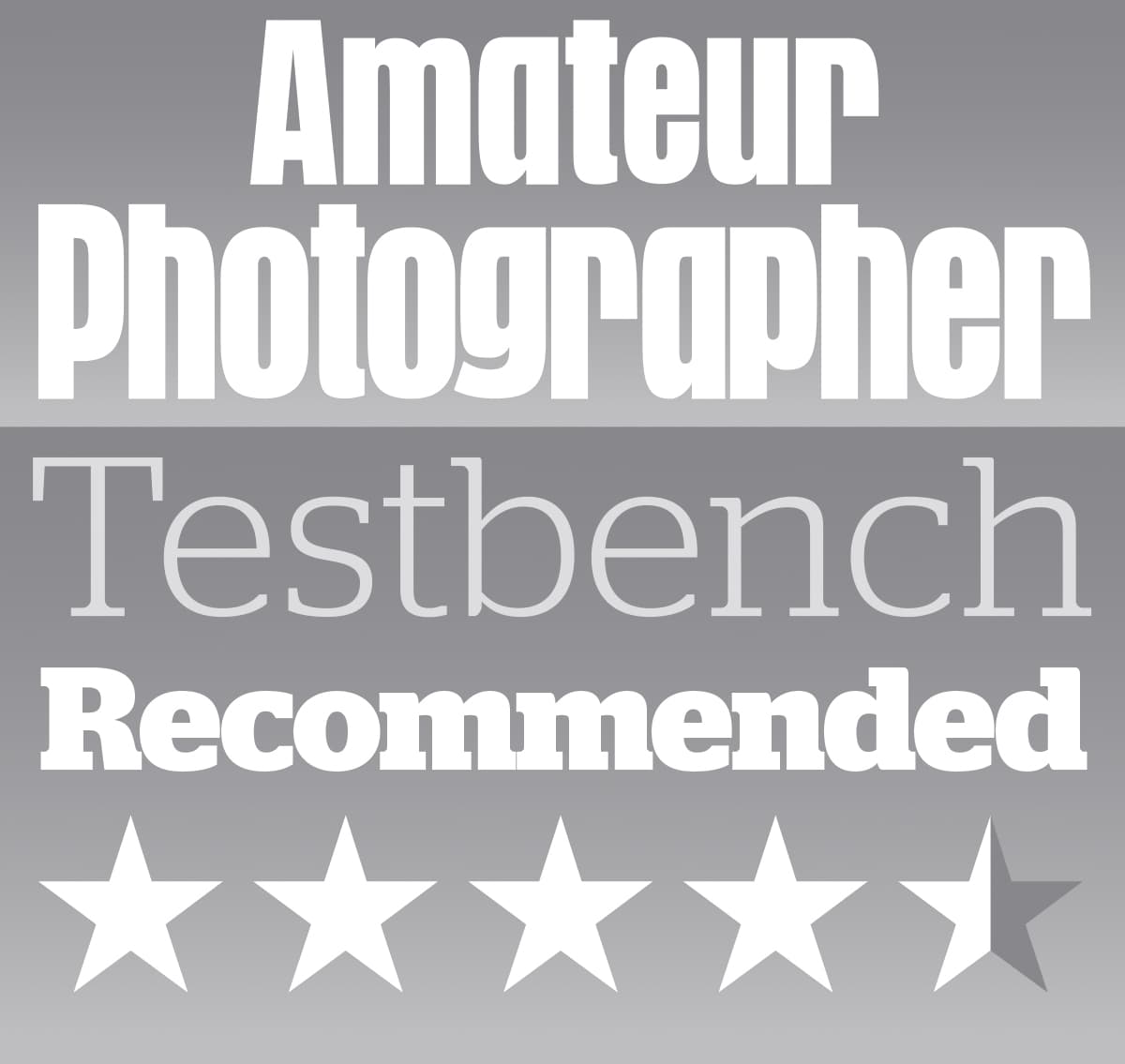 For more options, have a look at our guide to the best Nikon Z mount lenses, or have a look at the best Nikon mirrorless cameras.