Announced back in February 2020, the Nikkor Z 24-200mm f/4-6.3 gives Z photographers an 8.3x zoom in a relatively lightweight and compact package. With that in mind, it's ideally positioned as a travel lens, or any other situation where carrying multiple lenses might be unfavourable, such as for day trips and so on.
The focal lengths available make it ideally suited to a diverse set of subjects, including landscapes at the wide-angle end, portraits in the middle of the range, and even wildlife and sport at its furthest reach. It's worth noting at this point, that the 24-200mm offers the longest focal length in a lens costing under $1000 / £1000 at the time of writing. If you want to shoot wildlife and sports on a budget, this could very well be the one for you.
Other options for this subject include the Nikkor Z 100-400mm f/4.5 – 5.6 VR S ($2,699 / £2,599) and the Nikkor Z 70-200mm f/2.8 VR S ($2,696 / £2,599). These are far superior lenses, but are more than 2.5x the price of the 24-200mm.
Of course, all of this comes with a compromise, and packing a long focal length into a relatively small package means that apertures are fairly narrow. The widest available is f/4 at the wide-angle end, and which drops down to f/6.3 at the telephoto end. Still, Nikon promises that you can still achieve good bokeh and creative results with it.
The Nikkor 24-200mm lens can be used with Nikon's full-frame Z system cameras, such as the Z7 II, Z6 II or Z5, but it's also potentially a good pairing for the cheaper and lighter APS-C system cameras like the Z50 and the Zfc. Using it with these models gives you an equivalent focal length of 36-300mm. It's also possible to use full-frame cameras in crop mode to give the same equivalent focal lengths – which could come in handy for subjects as wildlife.
That said, there is also a dedicated DX (APS-C) format Z series superzoom lens which may be better suited for landscapes and other typical wide-angle subjects. The Nikon Nikkor 18-140mm f/3.5-6.3 VR has an equivalent focal length of 27-210mm, making it much closer to using the 24-200mm on a full-frame model.
At the time of writing, there are no third-party superzoom lenses currently available directly for Z mount. This is disappointing considering there's other mirrorless lenses such as the Tamron 28-200mm f/2.8-5.6 in E mount, but sadly Nikon is quite strict with its licensing for third-party products.
An alternative potential solution if budget is tight is to go for a DSLR F-mount superzoom and use it with an adapter. For example, the Tamron 28-300mm Di VC PZD which can be picked up for roughly half the price of the Nikon Z 24-200mm. That said, having been around for quite some time, the 24-200mm can be found at good prices via second-hand retailers, too.
Nikon Z 24-200mm f/4-6.3 VR Features
The Nikkor 24-200mm lens construction consists of 19 elements in 15 groups, to include two ED elements, one aspherical ED element and two aspherical elements – between them, these are designed to help reduce fringing, distortion and aberrations. Elements with an ARNEO coat work to reduce ghosting and flare, while a fluorine coated front lens elements repels dirt and water. The lens is also weather-sealed.
There are seven diaphragm blades for creating out of focus areas, which is more obvious when shooting at long focal lengths. This is not designed as a macro lens, but at the mid-to telephoto end of it, you might want to use it for typical macro-type subjects such as flowers.
The maximum reproduction ratio is 0.28x and the closest focusing distance (at 24mm) is 0.5m, rising to 0.7m when you're at 200mm. This is measured from the sensor, so although you can't get super-close to a subject, if you shoot at long focal lengths then you'll be able to capture frame-filling shots.
Stepping motors are used for autofocusing to keep things quiet, which should make it a good choice for video work. The VR in the lens name indicates that vibration reduction is included, which again is good news for shooting at long focal lengths, and for video work.
Nikon Z 24-200mm f/4-6.3 VR Build and Handling
As you'd expect from a lens covering such a broad focal length, the 24-200mm isn't exactly small, but it compacts down fairly well for transportation and when in the 24mm setting. You can engage a lock at the 24mm end to ensure that it stays packed away while in a kit bag or perhaps while it's slung over your shoulder.
Despite its size, it's not too heavy, and balances well with models such as the Z7 II and the Z6 II. It would be a reasonable balance with smaller APS-C models, but as already mentioned, those users are better serviced by the dedicated DX superzoom optic anyway. If you perhaps have both a full-frame and APS-C body, you might consider using this for both at some point.
There's little to say about the outward design, as there are no switches for switching between AF and MF, nor turning on/off Vibration Reduction. You can control focusing mode from the camera's "i" menu with cameras such as the Z7 II.
Some bodies, such as the Z9, have a dedicated button, while with other bodies you can customise a button to this function if you like. You can switch off vibration reduction via a menu setting if you wish (note, this refers to the whole system – both in-body and lens). Bear in mind, that generally it's no longer necessary to switch off vibration reduction when using tripods, so the lack of a dedicated switch isn't too much of an annoyance.
A small ring at the base of the lens can be set to control a few functions, including aperture, exposure compensation, and manual focus. You can also set it to control absolutely nothing if you find it to be something you accidentally knock, for example.
Most of the bulk of the lens is taken up by the zoom mechanism, which is marked in focal lengths of 24, 35, 50, 70, 105, 135 and 200mm. The mechanism moves just slowly enough to make precise adjustments easy, and having the markings enables quick jumping between common focal lengths.
The lens can be used with 67mm filters, while a small lens hood is included which can be reversed when transporting the lens to keep size down.
Nikon Z 24-200mm f/4-6.3 VR Autofocus
On the whole, the stepping motors do a good job of keeping autofocusing quick and quiet, so it's entirely plausible that you might want to use this lens for video work. In fact, it might make a good all rounder lens for travel vloggers who want to capture a wide variety of scenes but don't want to be weighed down with lots of different lenses.
Additionally, most of the time, the lens locks on to the required subject accurately and quickly, especially so for an all-rounder lens. It can sometimes struggle a little in very low light situations, or when moving quickly between a very close subject and a distant subject, but not so much as to cause difficulties in most instances.
Nikon Z 24-200mm f/4-6.3 VR Image Quality
We wouldn't expect a superzoom travel lens like this to offer unparalleled sharpness in the same league as more expensive and prime optics. However, it produces images with an overall very good impression of sharpness when viewing at normal printing and viewing sizes.
The softest results can be seen at the furthest reach of the telephoto, but it's only really if you examine closely in fine detail that you'll find too much of a problem in most cases. This seems like a fair compromise for the versatility offered by the optic.
Despite the relatively narrow aperture across the zoom range, you can still create some attractive shallow depth of field effects, particularly when shooting at the further reaches of the lens. Drop off in focus is reasonably natural and a nice softness is created.
Distortion doesn't seem to be a problem throughout the lens range, with the wider angles handled well by in-camera correction. Vignetting can be seen when shooting in some conditions at f/4 at the widest point of the lens – this is not necessarily unattractive but if you don't like it, it can be easily removed in post-production, or vignetting reduction can be increased in camera.
Chromatic aberrations don't appear to be an issue, even when shooting in fairly high contrast situations and actively zooming into the scene to try and find them.
Overall, although this is not a lens which you'll rely on for superb sharpness, for a travel zoom, it puts in a great performance.
Nikon Z 24-200mm f/4-6.3 VR Verdict
There are times in life when carrying around a range of different lenses for your system camera is a pain. While on holiday or day trips, for example. A lens like the 24-200mm is perfect for those occasions when you want to make sure you can photograph a bit of everything, but your primary concern is not super high image quality.
That's not to say that the lens produces bad images – far from it – but with something like this there will always be a compromise. Having a relatively narrow aperture means that low light shooting for example might be a problem, but that might not be an issue if you're mainly shooting in good light.
It's also arguably worth having a lens in your kit that you can use to cover off specific subjects that you might not already have something useful for – such as a long focal length for example – particularly if you don't shoot certain subjects all that frequently, or, in the case of wildlife and sport, simply can't afford the eye-watering price tags of other long focal length lenses in Nikon's Z range.
At just shy of $1000 / £1000 (retail price), the 24-200mm lens isn't "cheap". However, as it's been out for a few years, street prices are a little lower and there's plenty of opportunity to pick it up second hand, where "like new" models can be found for closer to $700 / £700. For the convenience and versatility it gives you – especially if it takes the place of two, three or more other lenses – it could be considered well worth the money.
We'd like to see third-party manufacturers able to create superzoom lenses for Z series, as back in the DSLR days, they often did this very well and for better prices than proprietary optics, but for now at least, this Nikon offering is a good investment for those who want a solid all-rounder.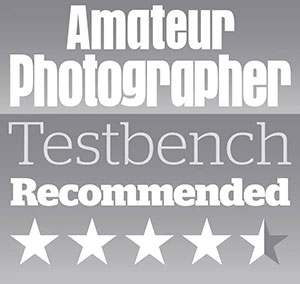 ---
Related content:
---