Widely regarded as the ideal focal length for portrait photography, this Nikon Z 85mm f/1.2 S beast of a lens from Nikon is part of its f/1.2 S series of optics, which promise to deliver the absolute best in image quality, but come with a seriously hefty price tag to match its seriously hefty weight. At the time of writing, the only other f/1.2 Nikon Z optic available is the 50mm f/1.2 S, but a 35mm f/1.2 lens is reasonably likely to complete the trio at some point – though it's worth noting that this has not been confirmed by Nikon as of yet.
Nikon already has an 85mm f/1.8 lens, which has been in the Z line-up since 2019. It's significantly cheaper than the f/1.2 version and much lighter too. But, with that extra aperture width you should expect even creamier out-of-focus areas – with Nikon claiming "special attention" was given to the rendering of bokeh during lens development, using the same philosophy as 2020's 50mm f/1.2.
Those who owned Nikon DSLRs never had the opportunity to shoot at 85mm f/1.2, since it simply wasn't possible to make one for the small F mount. The increased width of the Z mount makes this kind of optic possible, while mirrorless focusing technology is far better suited to making sure that relevant subject details are in focus – something which is incredibly important when you're shooting at such a shallow depth of field – get it slightly wrong and your picture is ruined.
Both Canon DSLR and mirrorless owners have had access to an 85mm f/1.2 lens for some time – but the EF version was incredibly difficult to get good results due to this focusing problem. Canon's RF (mirrorless) 85mm f/1.2 lens is roughly the same weight as Nikon's, and has about the same diameter, but is about 24mm shorter.
It's also interesting to note that other full-frame brand owners don't get to enjoy an 85mm f/1.2 at this point in time. While there's a fantastic Sony FE 50mm F1.2 GM lens, or the Sigma 35mm F1.2 DG DN Art, others wanting to shoot at 85mm generally have to make do with f/1.8.
As well as being highly sought after by portrait photographers, those who shoot weddings, still life, events, fashion and so on are likely to also be tempted by the 85mm f/1.2. Having that extra wide aperture comes in handy when shooting in typical low-light scenarios common with weddings and events. Whether most ordinary photographers can justify more than three times the outlay than the 85mm f/1.8 is another matter. That said, it could be a lens you choose to hire for a specific occasion or one to dream about should your lottery numbers finally come up.
Nikon Z 85mm f/1.2 S Features
The complex optical design of the 85mm f/1.2 lens helps to explain its high price tag – and large size. It features 15 elements in ten groups, to include one ED element to suppress colour fringing, two aspherical elements, and elements with a Nano Crystal coat for reduced ghosting, reflection and flare. There are 11 diaphragm blades which produce that lovely large and soft bokeh.
Although this is a lens that you could easily use for typical macro-type subjects, such as flowers or still life, it's not designated as a macro lens. The closest focusing distance is 0.85m (from the sensor), while the maximum reproduction ratio is 0.11x.
A multi-focusing system promises fast and accurate AF performance, even when shooting at that all-important f/1.2 maximum aperture. Stepping motors (STMs) are also included, for smooth and quiet focusing operation – ideal for discreet operation in settings such as weddings, and for recording video without picking up unwanted focusing noise.
Dust and drip resistance is included – as we'd expect for a lens of this specification – so those photographing events and so on outdoors can use it with confidence.
Nikon Z 85mm f/1.2 S Build and Handling
This is a lens which is designed definitively for full-frame models, and given its weight and heft, it's going to feel lens heavy on whatever you use it on – even the largest camera in the line-up, the Z 9. I used it with the Z 7II for best resolution and you just have to learn to accept that this is a heavy and awkward lens. It's not impossible to use the 85mm f/1.2 with one of Nikon's APS-C models, such as the Z fc or the Z 50, but it would likely be incredibly cumbersome and would seem like an odd choice for the typical APS-C user.
The outward design of the 85mm f/1.2 departs a little from the 50mm f/1.2 in that it doesn't have the same inbuilt OLED display. Perhaps this would have added even more bulk to a lens which at 1160g is already enough to cause back strain. Alternatively, perhaps Nikon simply decided that the feature wouldn't really be missed.
At the base of the lens, there's a switch for moving between auto and manual focus, while manual focusing itself can be controlled via the large focusing ring towards the front of the lens. There are no hard stops at either end of the ring but there is a satisfying amount of give here to help with precise manual focusing. If you're shooting at very wide apertures, then it's likely to be helpful to switch on on-screen or in-viewfinder assistance, such as focus peaking.
There are two customisable controls on the 85mm f/1.2. An L-Fn button just behind the focusing ring can be set to control a large number of functions such as AF-ON, depth of field preview, metering and more. You can also set it to control nothing if you're worried about catching it accidentally. A small ring towards the base of the lens can be set to control aperture, exposure compensation or ISO. Again, it can also be set to do absolutely nothing, too.
Included in the box is the HB-106 lens hood. Unsurprisingly this is very large and adds significant length to the overall lens. It can be reversed when not in use however to save space.
Autofocus on the Nikon Z 85mm f/1.2
In the vast majority of situations, focusing is very quick, and importantly very quiet, which is great news for video recording. For £3,000 we'd expect nothing less, but it's still good to have that confirmed.
When shooting portraits it's likely advisable to switch on eye-detect AF, which is available for both human and animal subjects. Then you can be assured that the point of focus in the frame will keep up even if (when) the subject moves. Remembering that even slight movements at f/1.2 or even f/1.4 or f/1.8 could result in completely missed focus.
With the Z 7II, eye-detect coped extremely well and it was incredibly rare for it to miss. With the Z 9, the performance was arguably even better – picking up and locking on quickly to even a difficult subject (a black dog with dark eyes) running towards the lens with ease.
Image Quality of the Nikon Z 85mm f/1.2
It's safe to say that the images produced by the 85mm f/1.2 are exceptional. Again, this is exactly what you'd expect from a £3,000 lens and anything less than that would have been disappointing.
Using it with the 45-megapixel Z7 II shows of its fantastic ability to resolve fine details, which when you examine closely really sing from the screen. Sharpness is excellent throughout the aperture range.
I was interested to compare the differences between shooting with the 85mm f/1.2 and the f/1.8 lens, so I shot the same scene with both lenses on several occasions. While the f/1.8 is a fine lens, also capable of producing excellent results, the f/1.2 is noticeably better – from providing an extra level of sharpness to a smoother and more attractive background blur (even when shooting f/1.8 with both lenses). That said, the differences are perhaps only really apparent when comparing the same subject like for like, and existing 85mm f/1.8 lens owners probably shouldn't feel disheartened.
Whether that's worth the astronomical price tag is a question that can only be fully answered by the individual concerned. For professional photographers or dedicated portrait shooters, the answer may well be yes, while for everybody else, it might just be the type of lens you lust over but can never truly justify.
To go back to bokeh, shooting at f/1.2 produces some incredibly beautiful results, with deliciously smooth out-of-focus areas that will surely make anybody fall in love with the lens. It also produces excellent results at other wide apertures, including f/1.4 and f/2.8.
As we'd expect from a lens at this focal length, there's no obvious distortion on display, while other problems such as chromatic aberration and flare also are completely absent. Even vignetting at the widest f/1.2 aperture isn't overly problematic, only being visible in certain circumstances and something which can be easily corrected if you don't like it. In short, this is a lens which displays the highest optical excellence.
Nikon Nikkor Z 85mm f/1.2 S Verdict
If you're somebody who shoots portraits – or other subjects that call out for an 85mm lens – this f/1.2 optic from Nikon is exceptional. But, then again, for the price it absolutely should be.
It's truly capable of delivering stunning imagery, with fantastic sharpness and gorgeous bokeh. Autofocusing is quick, quiet and accurate too, giving you the confidence to get properly useable results when shooting at f/1.2, too.
But it is really hard to get away from that price point. For the vast majority of photographers – certainly amateurs and enthusiasts – it will simply be too high. That's especially true when you can get an 85mm f/1.8 lens for under £800, which will also produce excellent results.
It's also true that most will consider size and weight to be an issue, too. Whereas the f/1.8 can be carried with a variety of other lenses in a well-stocked and versatile kit bag, at over 1kg, the f/1.2 lens is not something you will want to cart around "just in case".
Overall, what we have here is the best of the best. Do you need it? Probably not – but as with other luxury items, need generally comes below want and this is hugely desirable. Start saving now.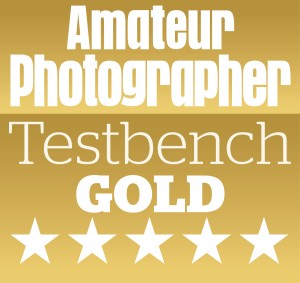 Looking to upgrade your camera body or lenses? Have a look at our recommendations for the best Z-mount lenses and the best Nikon mirrorless cameras.