Announced alongside the S5II at the beginning of 2023, the S5IIX has rudely kept many keen potential owners waiting. But now it's here, there are some key questions we need to settle. Firstly, what are the main differences between the S5II and the S5IIX? Secondly, if you're in the market for either one of these cameras, which should you choose and why? And finally, was the Lumix S5IIX, touted as the ultimate hybrid camera for creators worth the wait?
Panasonic Lumix S5IIX at a glance:
$2197 / £2299 body only
24.2MP full frame sensor
ISO 50-51,200
779-point Hybrid PDAF
3.68m-dot electronic viewfinder
1.84m-dot tilt and free-angle touchscreen
5-axis in-body stabilisation
Up to 6K 30fps video recording
We find Panasonic Lumix in an interesting place as a brand at 2023's mid-point. Now that it's finally brought full-frame cameras to market that benefit from hybrid phase-detection AF, many naysayers are beginning to take a hard look at the system. While some took the leap as soon as the S5II was available and already invested in the Lumix system, others are holding out.
Panasonic Lumix S5IIX video features at a glance:
Apple ProRes RAW and Black Magic BRAW (External Recorder)
6K 30fps 4:2:0 10bit, LongGOP, 200Mbps
3.3K 48fps 4:2:2 10bit, ALL-I, (APS-C), 600Mbps
C4K 60fps 4:2:2 10bit, ALL-I, (APS-C) 600Mbps
FullHD 120fps 4:2:2 10bit, All-I, 400Mbps
FullHD Apple ProRes 422 HQ, 454Mbps
5.8K 30fps Apple ProRes HQ, 1.9Gbps (SSD)
It seems that potential buyers are hesitant for two reasons primarily; people on the fence are wondering if Panasonic will announce a GH6 II or GH7 micro four thirds mirrorless camera with PDAF in the coming months, and they want to know if the premium that's tacked onto the S5IIX is good value for money.
In this review, we're going to dive into all of the above to try and contextualise the value of the latest full-frame camera offering from Lumix. I'm certain you may have a few other questions as well, and hopefully as someone who has been using both cameras for the past couple of months I will be able to answer them for you.
The S5IIX costs $2197 / £2,299 body only, which is roughly the same price as the Lumix GH6 when it was released in 2022 and around $299 / £299 more than its sister camera, the S5II. So with much of its competition actually coming from within its own stable, what does the S5IIX offer that helps it stand out?
Panasonic Lumix S5IIX – Features
The S5IIX is built around a 24.2MP full-frame CMOS sensor with dual native ISO. It's the same one that's housed inside the S5II, newly developed to accommodate the introduction of a phase hybrid autofocusing system, a noteworthy first for Lumix.
Both cameras also feature an updated imaging engine, co-developed under the 'L2 Technology partnership' between Leica and Panasonic. The new image signal processor is intended to deliver improved resolution and colour reproduction while also making the most of the camera's more advanced focusing capabilities and demanding video bit-rates.
Carrying a more capable processor also enables the S5II-series cameras to support additional performance enhancing features, such as Active I.S.. Lumix has consistently delivered class-leading stabilisation since the introduction of the GH5 in March, 2017, so it's remarkable to see the company finding new ways to enhance its 5-axis I.S capabilities.
With Active I.S. incorporated into the system, the S5II-series cameras can anticipate and compensate for the up and down motion associated with walking, while allowing for smoother motion when tilting and panning. Active I.S. is a standard component of image stabilisation within the S5II-series and not to be confused with 'Boost I.S.', which can be activated and deactivated. When engaged, Boost I.S. offers near-tripod level steadiness while hand-holding fixed frames.
Because the S5II-series cameras feature a 24.2MP full-frame sensor that's capable of utilising its full readout, they can be used to produce a range of different video formats. The maximum resolution capability is 6K up to 30fps in 4:2:0 10-bit colour, which gives you great flexibility when capturing content that might need to be delivered in multiple aspect ratios.
But it also makes it possible to capture 3.3K with an APS-C crop. The tall 3328×2496 (4:3) frame is ideal for many anamorphic cine lenses, which are designed for smaller Super 35 format sensors. When de-squeezed, either in post or in-camera as you can with Lumix cameras, you'll end up with a final output video that is 6656 pixels wide, with the potential for retaining a 16:9 aspect ratio at a decent resolution.
And unlike their predecessors, the S5II-series cameras can capture 4K, 3.3K and FHD resolution video, using the All-Intra or ALL-I codec, which records every frame, delivering a higher quality output. The S5II-series cameras can also capture 10-bit colour in every single one of their numerous available video recording formats. These features are especially appealing for those aiming to produce footage with a distinctly cinematic look.
A key component in the S5II-series' is the incorporation of a fan unit, cleverly placed within the mound of its 3.68-million dot EVF. The built-in fan allows the S5II and S5IIX to record up to 6K resolution video with no time limit when Thermal Management is turned off.
In terms of photography, the S5IIX shares all of the features available in the S5II, including 9fps mechanical burst mode shooting and up to 30fps e-shutter with AF. There's a 96MP High Resolution Mode included too for capturing extra detail, as well as multi-exposure mode straight out of the box, which was absent in the S5II. Although it can be added to the S5II via firmware update. The S5II-series' beefier processing engine delivers an impressive 200 continuous RAW+JPEG images in burst mode before needing to buffer when using UHS-II U3 SD cards.
Lastly, the S5IIX is capable of wired and wireless streaming directly from the camera or via your platform of choice connected to a computer. It's even possible to stream up to 4K/60p video when tethered via Wired LAN. I personally think it's an odd choice to leave this functionality out of the base S5II, as direct/WiFi streaming is becoming standard across the industry and shouldn't be treated as a bonus feature.
Panasonic Lumix S5IIX key features:
Focal Points: It may use the same body as the S5II, but the S5IIX gains significant updates for video shooters
Formats: The S5IIX offers access to the broadest range of codecs and formats, including Apple ProRes and RAW recording.
Power: The USB-C 3.2 port supports power delivery and SSD recording.
Connectivity: The S5IIX is connected; Full-sized HDMI 2.1 TypeA, USB Type-C 3.2 Gen 2, 2.5mm remote socket, dedicated headphone and microphone interfaces, wired and wireless streaming.
Inconspicuous: Its all black design is a subtle but effective way to give this camera a premium, professional look.
Fan: Miraculously, the S5IIX retains dust and splash proof despite having active cooling vents, which unlock truly unlimited recording time in all modes.
Frame: Under its cool monochrome exterior, the S5IIX features a full magnesium alloy frame, making it a tough workhorse of a camera.
134.3mm wide, 102.3mm tall, 90.1mm deep
Panasonic Lumix S5IIX – RAW Video and ProRes recording
Being touted as the ultimate creator camera that's capable of producing truly cinematic quality high-end video, the S5IIX stands out in its class by adding the ability to capture RAW and ProRes video externally. Why are these capabilities such a big deal? RAW video, similarly to RAW images, allow for much greater flexibility when editing your video content later. RAW video files are lossless, meaning you can alter settings like White Balance, manipulate colours and enhance shadow and highlight information to a much greater degree before the image starts to break down.
But why not just shoot in a Log profile, like Panasonic's V-log for example? While Log is a great option for maximising the sensor's inherent dynamic range, it's still a compressed video format that will bake in the exposure settings that you selected when recording. This is partly what makes Log challenging for less experienced video creators. Log footage looks washed out and typically needs to be set to a high ISO in order to force underexposure, protecting the highlights.
However, user error can often result in producing exceedingly grainy footage that's ruined by noise artefacts. When shooting RAW, the external recording isn't actually producing a video, it's simply capturing RAW data from the sensor with each frame. Compatible software packages those frames into files, but without processing it into a standard video. This provides much greater latitude in post for adjusting exposure and manipulating colour information than Log formats.
ProRes format is another form of intra or ALL-I codec, but one that's optimised for balancing high-quality footage and smoothness during the editing process. Having the option of ProRes recording is a great benefit to people who are working on professional productions where you may be handing footage to an editor and perhaps a colourist as well. This is because it's an industry standard.
For everyday productions and solo work, it may not be necessary or desirable, due to the large file sizes that it produces. The same can be said for shooting RAW video. While it will ultimately give you the best quality the camera is capable of, the differences may be negligible unless you plan to do a lot of colour grading in post or need fine control over exposure when editing.
Panasonic Lumix S5IIX – Build and Handling
Understated, yet eye-catching, the Lumix S5IIX sports a unique blacked out Lumix logo, model plate and drive dial, while its button markings are etched and finished in dark grey. It's a choice, one that may be polarising for some. I personally love the look, it gives a more premium and serious feel to the camera. As someone who occasionally works on film sets and travels a lot, I would often apply black tape to my camera to cover up identifying features that may be unwantedly noticed in reflections or predatory environments. So this design choice was naturally appealing to me.
Measuring 102.3 x 134.3 x 90.1mm and weighing 740g, the Lumix S5IIX is otherwise physically identical to the S5II. Both cameras are similar in stature to the original S5, but the increase in size to accommodate the fan means that S5 cages are unlikely to fit on S5II-series camera bodies. However, the BG-S5 battery grip remains compatible with the newer models.
The S5IIX is a comfortable camera to shoot with, it's not too small that controls and handling feel fiddly and it's not too large as to be overbearing for people with small-to-medium sized hands.
Buttons are sensibly placed and easily customisable by simply long pressing them, this is especially convenient when needing to access functions on-the-fly, as you don't need to delve into the menus to find them. It also makes memorising the location of your functions quicker because you can place things where they feel most natural for you to access them. The ease of customisation and simplicity of its menus is one of the main reasons why Lumix cameras are generally so approachable for people who are new to the system.
The S5IIX has a responsive 3in touchscreen that's fully articulated. It provides a clear, detailed view of the scene ahead in all lighting conditions, something that can't be said for the similarly priced Sony ZV-E1. It also has a decent 3.68-million dot EVF, another thing missing from the ZV-E1, as well as the more cine-focused Sony FX3.
In terms of ports, the S5IIX has a USB-C 3.2 Gen2 input that can be used to provide power, as well as output files to a supported external SSD. Thankfully the S5II-series gains a full-sized HDMI port, which is an upgrade over the mini HDMI input found in the original S5. Further connectivity support includes a 2.5mm remote input, 3.5mm inputs for external microphones and headphones.
The S5IIX is capable of recording 4 channels of audio when using the Panasonic DMW-XLR1 audio module, which opens up the possibility of recording higher quality audio (up to 96kHz/24-bit) via its two XLR inputs.
However, it's not perfect and there are some key considerations I would have liked to see Panasonic execute here. Firstly, the absence of tally lights on a camera aimed at advanced video-creators is almost a shocking omission. It's like having no focusing confirmation sound or visual indicator on a camera aimed at photographers. Lumix does include the option to apply a REC frame indicator that populates the outer edges of its LCD display, which is red when recording video and blue while streaming live, but it doesn't make up for having no tally lights.
Then there's the articulating screen. Having taken a big step forward by introducing a similar mechanism to that featured in the S1H; one that tilts up or down and then flips out. The S5II keeps the same outdated flip and twist operation as the S5. This was less of an issue in the S5 as it featured a mini HDMI input, but with a full sized HDMI connected to the camera, the screen is trapped when flipped and it also means that the bottom left portion of the screen is not visible when the screen is facing forwards. The screen is even harder to see if you also have a wire coming out of the USB-C port.
My final niggle is the lack of an anti-rotation pin hole on the baseplate of the camera next to the tripod thread, which prevents the camera from twisting when connected to a tripod plate. This is a standard physical feature on cine-focused cameras and Panasonic knows this because it included the hole in both the S1H and the GH6, so why leave one out here?
Nitpicking aside, there's a lot to like about the way the S5II-series cameras handle. I found them super easy to get to grips and tailor to my shooting style. For example they offer a custom 'My List' function, which I've assigned to a dedicated button. This pulls up a curated list of video formats I use and switch between regularly.
The intuitive nature of the S5IIX negates one of its main criticisms, from a design perspective; that the grey buttons are hard to see. While I agree, they are harder to see than white marked buttons, I rarely need to look at the buttons as everything is where I want it to be, thanks to the ease with which these cameras can be customised.
Panasonic Lumix S5IIX – Autofocus
Phase hybrid autofocus coming to the Lumix system has provided a generational improvement to the overall focusing capabilities of the S5II-series cameras.
The S5IIX can detect Humans, Faces/Eyes and animals and focuses quickly. It performs with a consistency that was lacking in the original Lumix S5, which relied solely on its contrast-based Depth-from-defocus AF. AF speed and sensitivity can be fine-tuned to suit your subject and shooting preferences, but I've found that the default settings yield excellent results in 90% of situations.
For a first generation PDAF system, I've found the S5II-series impressive, bringing Lumix AF performance in line with much of the competition, although still slightly behind Sony's industry leading autofocusing capabilities. The S5IIX' autofocus system is not easy to trip up, but I have noticed that in scenes where there are multiple people, the camera will occasionally get excited and switch between subjects in the foreground and background, even when the AF is set to point, zone or Face/Eye detection.
It wasn't a frequent issue though and one would hope that these kinds of misjudgments can and will be smoothed out over time via firmware as Lumix continues to fine tune its algorithms.
As a hybrid system, there's some mystery around which video modes utilise PDAF and which revert to DFD. I have asked the question of Lumix, but they could not confirm the focusing methods used in each mode. However, in actual use, I still can't confirm for myself which AF methods are used when recording in different formats. This may be a testament to how well DFD is working in the S5IIX with its new processor. However, I've found that focusing in the S5IIX works at its optimal best, consistently when shooting at 4K resolution and up.
Crucially for my line of work, I haven't noticed any focus drift or hunting when shooting products or when recording interview style content and pieces to camera. The S5IIX confidently finds the person in frame and sticks with them, even as they move around or turn their back. However, if you switch to Face/Eye detection, the camera will smoothly switch between the person and an object held up to the camera, seamlessly. This is great for shooting scenarios where you may want to show your audience a product for example.
Panasonic Lumix S5IIX – Performance
To avoid battery drainage while off, Panasonic has implemented a deep sleep mode in the S5II-series cameras. While this is great for the long term health and performance of your batteries, it does mean that an initial power up can take 3-4 seconds, which feels like a lifetime if you're in a rush. However, subsequent power-ups take about 2 seconds, it's an improvement, but the S5IIX start up time in general is long enough that it's noticeable.
Sticking with power, the Lumix S5II/S5IIX use the same DMW-BLK22 2,200mAh battery as the S5 and GH6, a boon for people who own those previous models and are looking to upgrade. It also means that finding spares at an affordable price is easy. The cell is rated to last around 370-1200 images depending on your power saving settings.
In a typical mixed use scenario where I'm using the camera to cover a 3-4 hour event, I typically only have to go through two batteries, which is respectable. I'd say if you picked up two additional batteries to accompany the one that comes in the box, you should be covered for the majority of shooting situations. You do also have the option of running the camera via mains or a power bank when needed.
One of the most impressive things about the S5II/S5IIX is that as much as each offers in video performance and functionality, there's no compromises when it comes to photography. The inclusion of a decent EVF, a now significantly more sophisticated focusing system, improved low light performance, stabilisation that makes 2 sec handheld shots comfortable, generous continuous shooting buffer and 96MP high res mode, the S5IIX is a fantastic camera for stills. If its video functions were secondary in quality, it would still be a highly recommendable camera. However, video is where this camera steps into another gear.
A few years ago, open gate or full sensor readout shooting seemed like an unnecessary gimmick. Now, it's becoming a standard recording resolution. This is because it gives the greatest flexibility for producing content that's intended for different platforms, without losing out on quality.
Operating the S5IIX removes a lot of barriers to creativity as its size and feature set can suit all sorts of creative needs. It offers one of the broadest selections of recording modes, all in 10bit colour and enables you to easily step up in quality with ProRes and RAW recording, as well as high bitrate professional audio via the DMW-XLR1, when you need that capability. But at its core, it's a camera that can deliver professional results when wielded run-and-gun style, first and foremost.
The development of the Lumix lightweight prime set is another boost for the S5II-series cameras, offering a decent focal range (18-85mm all at F1.8) of lenses with the same dimensions. The S5IIX with one of those lenses on it is an ideal walk around size and weight, but it also means no rebalancing when changing lenses and using a gimbal.
With the addition of its fan, the S5II/S5IIX are the most heat resistant full-frame mirrorless cameras I've tested to date. Rated to operate in temperatures as high as 40°C (104°F), I struggled to increase the surface temperature of the camera beyond 1°C while recording at 6K/30p and relaying SD cards for 9 hours straight.
Standard video assist features, such as WFM/vectorscope and histogram monitoring, Luminance spot metering, Live View Boost, RealTime LUT and frame marker overlays, further bolster the S5IIX's credentials as the ultimate hybrid camera. It isn't just that the S5IIX offers a good range of recording formats, including RAW and ProRes, it makes almost all aspects of capturing and delivering professional-looking video easier.
Panasonic Lumix S5IIX – Image quality
In ideal conditions, the S5IIX is rated to deliver up to 14-stops of dynamic range, which is impressive. But its range and detail retention, coupled with reliably attractive Lumix colour science results in pleasing looks straight out of the camera, whether shooting in a standard picture profile or an optimised choice such as 'Like709'.
Compared to rivals like the Sony A7IV (33MP FF) or Fujifilm X-H2S (26.16MP, APS-C) with higher resolution sensors, the 24.2MP full-frame sensor of the S5IIX can be beaten for all out detail when zoomed in. However, in actual use, the quality produced by the S5IIX consistently impresses in all lighting conditions. Reviewing both stills and videos captured using the camera, I don't see any overt inherent colour biases and I've found that a significant amount of highlight and shadow details is recoverable when shooting RAW.
The S5IIX adds additional functionality to an already stellar camera in the S5II, which fully unlocks the possibility of producing content that fits TV and Film production level video quality and requirements.
Panasonic Lumix S5IIX – Verdict
If you're considering investing in the Lumix S5IIX, the decision pivots around the additional features that it offers over the Lumix S5II, bearing in mind that RAW capability can be purchased for the S5II via an upgrade key for around $200 / £200.
This isn't a first camera for someone who is simply dabbling with taking their video and photography to the next level, for that the S5II is certainly the better choice. The S5IIX is for people who have established themselves as creators, even at a semi-pro level and want a camera that will help them move further into the world of professional streaming, TV and/or Film production.
The addition of RAW recording will enable you to capture video of the highest quality that you can buy within this price bracket. The ability to shoot to an SSD, with the option of ProRes recording, will bring significant improvements to your work flow and make it much easier to collaborate with editors, colorists and clients that want unedited footage delivered quickly. I don't think the streaming functionality of the S5IIX being exclusive to this camera was a good choice though, and I would hope that Lumix will change directions on this in the future.
With a few tweaks, particularly with respect to the details; tally lights, anti-rotation pin locking, better display hinge, this camera really could have been perfect. But in a world where perfection is always just out of reach, the S5IIX is what you get where a camera brand is willing to lower the barrier to accessing high level professional video features with no compromises on the camera's quality or performance with respect to its photographic capabilities. This is the ultimate hybrid camera for creators right now.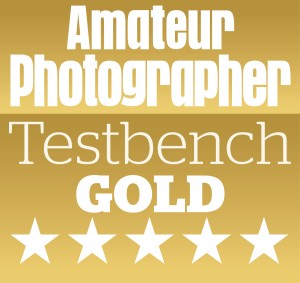 ---
Related content:
---