Welcome to Smartphone Picture of the Week! Each week, we select and share the best of your smartphone photography in an online feature here on our website, and on our social media. This week's smartphone photograph is by Joanne Wareing, using an iPhone 11 Pro.
Joanne Wareing, iPhone 11 Pro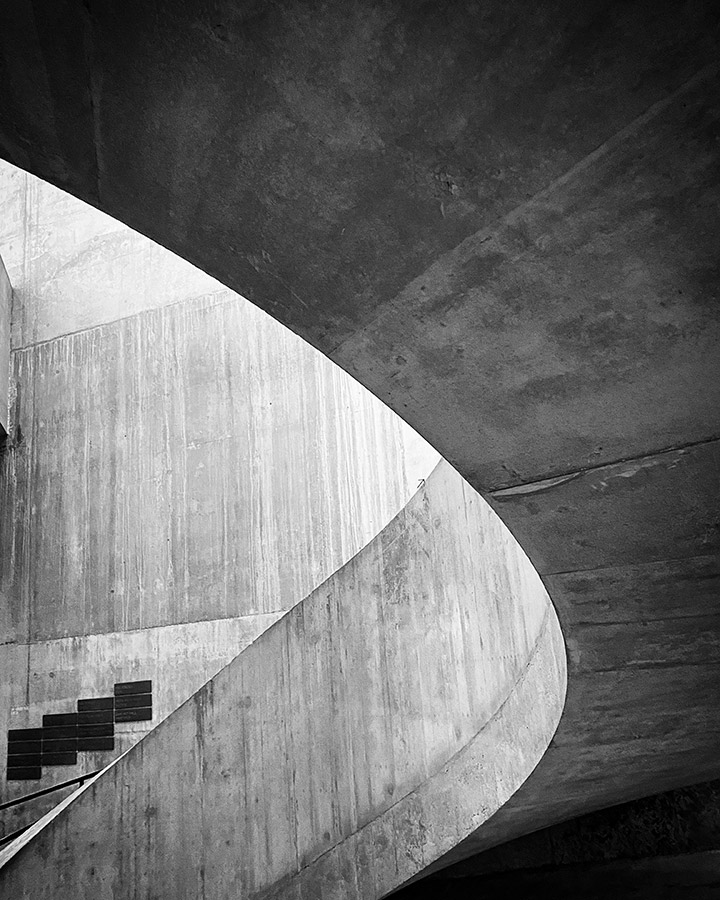 "This picture was taken on my iPhone 11 Pro in the Blavatnik building in the Tate Modern. I have young children so have found that my photography is developing into finding something interesting or beautiful in the everyday, rather than going out and searching for the perfect picture. I have always had a passion for black and white photography and the drama and depth that it adds to an image.
In this picture I felt that using black and white rather than a colour image enhanced the texture of the brutal concrete structure against the smooth curves of the staircase."
Social media:
Instagram: @jojan29
Submit your photos
Want the chance to feature here on our website and across our social media? All you have to do is share your smartphone photographs on social media with the tag #APSmartphonePicoftheWeek. You can also send in photographs to ap.ed@kelsey.co.uk with "Smartphone Pic of the Week" in the subject line.
iPhone vs Android: Which is better for photography?. We've rounded up the best camera phones for photography and the best camera phones you can get on a budget here.
Read our smartphone reviews here: Smartphone Reviews
Find out how to take better smartphone photos
See more smartphone photography guides:
How to take amazing portraits on a smartphone
Black and white smartphone photography guide
How to take great macro photos on a smartphone
Best camera phone accessories 2023
11 best smartphone photography apps to download now
Best used smartphones to buy in 2023
---
Further reading:
Google Pixel 7 – Smartphone Picture of the Week
iPhone 6 – Smartphone Picture of the Week
Samsung S20 Plus – Smartphone Picture of the Week
iPhone 13 Pro – Smartphone Picture of the Week
---