An affordable standard 50mm prime lens is often a go-to lens for photographers looking for a second lens, and a great choice for people looking for a lens for video. This is where the Canon RF 50mm F1.8 STM lens comes in…
Those who've bought into Canon's full-frame mirrorless system have had the RF 35mm F1.8 IS Macro STM available to them since 2018, and now there are compact and affordable alternatives to the RF 85mm F1.2L and RF 50mm F1.2L USM in the shape of the RF 85mm F2 Macro IS STM and RF 50mm F1.8 STM (now $179 / £199).
In this review we're looking at the Canon RF 50mm F1.8 STM and we'll begin by taking a closer look at how this RF-mount lens differs to Canon's existing and affordable standard primes in EF-mount.
Canon RF 50mm F1.8 STM: Features
Although it's the cheapest Canon lens you can currently buy in RF-mount, the RF 50mm F1.8 STM costs $100 / £100 more than the EF 50mm F1.8 STM for Canon DSLRs. In the same way the EF 50mm F1.8 STM offered several improvements over the now discontinued EF 50mm F1.8 II, the RF 50mm F1.8 STM advances where the EF 50mm F1.8 STM left off.
It shares the same arrangement of 6 elements in 5 groups as the EF 50mm F1.8 STM, but adds a new aspherical lens element. The inclusion of this element is important as it's alleged to reduce aberrations across the frame and contribute to superior sharpness from the centre to the edge.
Canon's Super Spectra coating is also claimed to play its part in improving image quality and colour rendering. Again, just like its EF-mount predecessor, it's equipped with 7 diaphragm blades and has a minimum aperture of f/22.
The STM abbreviation reveals it's equipped with a stepping motor (STM) to drive autofocus and keep operation quiet. Canon has used this motor technology across many of its lenses since 2012, including the EF 50mm f1.8 STM, and I'll touch on this in more detail in the autofocus section of this review.
Optical image stabilisation isn't featured and to benefit from image stabilisation, you'll need to choose a Canon EOS R-mount camera with in-body image stabilization (IBIS). Users of the EOS R and EOS RP who intend to use the lens handheld but don't have the luxury of IBIS to fall back on will want to be vigilant of camera shake when dropping the shutter speed down to 1/50sec, or below.
Its minimum focusing distance (30cm) is a small improvement over the EF 50mm f1.8 STM that focuses within 35cm. Filters and adapters are mounted via a 49mm thread at the front, but if you're one for frequently shooting towards the light and would like to reduce the amount of lens flare in your shots, you'll want to budget additional money for Canon's ES-65B hood – as this isn't included in the box.
Canon RF 50mm F1.8 STM: Build Quality
Older nifty fifties like the EF 50mm f1.8 II are known for their fairly cheap build quality and plastic finishes. Plastic lens mounts are quite rare on mirrorless lenses today and the RF 50mm f1.8 STM boasts a durable metal lens mount, and refined build quality that looks the part coupled to Canon's enthusiast and professional EOS R cameras.
The finish is marginally better than the EF 50mm f1.8 STM, with the knurled focus ring offering improved grip and the silver ring around the lens mount complimenting the attractive mount on EOS R camera bodies.
Canon's decision to exclude an AF/MF switch and replace it with a Focus/Control switch forces users to head into the camera's main menu to change focus mode. With the Focus/Control switch set to focus, the focus ring, which is fairly thin, behaves like a normal manual focus ring and rotates fluidly with no hard stops.
Flick the Focus/Control switch to control and it turns into a customisable control ring that can be used to change exposure variables, the AF mode, picture style or white balance. This can be done directly or by holding the exposure lock button to avoid unintentional changes.
In terms of size, it's a lovely and compact lens that won't weigh you down. It's ideal for times when you'd like to get creative with depth of field on your travels, or when you'd simply like a small, lightweight lens to walkabout with, making it suitable for a range of uses, including handheld video.
It's smaller and lighter than using the EF version with one of Canon's EF-EOS R mount adapters too, but it should be noted that focusing isn't accomplished through the movement of internal lens elements, meaning the front element does extend and increase in length the closer you shoot to subjects.
Canon RF 50mm F1.8 STM: Autofocus
Given its compact size, the lens employs Canon's gear type of STM that uses helical gears to drive the focus rather than the physically larger lead-screw type of STM. As I discovered during testing, the lens produces some low level residual noise as it autofocuses, however it's only really noticeable when you're shooting in quiet indoor environments like an empty church and couldn't be traced in audio recorded outdoors where ambient sound is usually loud enough to cancel it out.
Entering manual focus and twisting the focus ring emits a hum that gets louder the faster it's rotated. Manual focus is fly-by-wire, and I found there to be only a small amount of lag between twisting the focus ring and the lens responding. Although it isn't as fast to focus as Canon lenses that use the lead-screw type of STM, it's not what I'd describe as slow to acquire focus. I only observed signs of hunting when I asked it to focus close to its minimum focusing distance in very gloomy lighting conditions.
Canon RF 50mm F1.8 STM: Image Quality
At the time of testing, the lens was not yet supported by a lens profile in Adobe Camera Raw or Lightroom Classic, and therefore my analysis of its optical performance was based on lens aberration corrections being turned on in-camera and no profile being applied in software.
Centre sharpness at f/1.8 exceeds expectations for a lens that costs so little, however you'll notice that sharpness at the periphery of the frame drops off considerably. Stopping down to f/2 or f/2.8 has no major impact on centre sharpness, but edge sharpness is perceivably better.
Shoot at f/4 and you'll notice the corners get even sharper, with the sweet spot of edge-to-edge sharpness observed between f/5.6 and f/8. Diffraction softens fine detail a touch at f/16 and f/22. The sharpness the lens manages to resolve between f/4 and f/11 really can't be grumbled at for the price.
Vignetting and chromatic aberration were identified when inspecting images on the computer. Reduced brightness towards the periphery is obvious in real-world images at f/1.8 (as illustrated in the photograph of the Aston Martin above), however it does alleviate as you stop down, vanishing completely by f/4.
Shooting towards the sun without the optional ES-65B lens hood attached highlighted that it is susceptible to quite severe flare and prominent green and purple fringes of colour along high-contrast edges at wide apertures.
The defringe eyedropper tool in Adobe Camera Raw was used to mitigate the chromatic aberration during processing, but nothing could be done to rectify the lens flare in some of my sunny portrait images. An example of the lens flare I describe can be seen in the image below.
Standard primes with a focal length of 50mm usually handle distortion well and that's exactly the case with the RF 50mm F1.8 STM. No barrel or pincushion distortion was evident in my sample images, with horizontal and vertical lines appearing straight and true.
Canon RF 50mm F1.8 STM: Verdict
After building up an impressive selection of L-Series lenses in RF-mount for professionals and serious photographers who demand nothing but the best, it's good to see Canon trying to change the perception that their RF-mount lenses are too expensive by creating a more affordable lineup of lenses for those working to strict budgets.
Canon users who've bought into the EOS-R system, but haven't been able to justify spending over $2000 / £2000 for the optically sublime RF 50mm f1.2L USM have had quite a wait for the RF 50mm f1.8 STM to arrive. Though it's dearer than EF-mount standard primes of yesteryear, it's hard to argue with what it offers for the money, although an included lens-hood would have been nice.
It can be used for a wide variety of different applications and its wide aperture creates visually striking images and can help keep shutter speeds fast in challenging low-light situations. If this wasn't enough, it's incredibly compact and keeps your setup much lighter than larger lenses, giving real benefits for those who want to travel light, or record video.
Anyone who regularly switches between autofocus and manual focus might be a little put off by the fact there's no AF/MF switch. Without being able to do this directly from the barrel it requires users to enter the camera's menu, which is more time consuming. The flip side is that the manual focus ring can be assigned to various different settings for instant and intuitive control from your left hand.
Overall, there's more to like about the RF 50mm f1.8 STM than there is to dislike. It has a few caveats, which many budget lenses typically do, however you learn to live with them.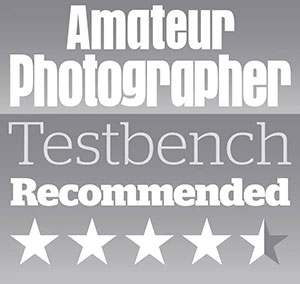 Find more great 50mm prime lenses.