Canon EOS M50 Mark II at a glance:
£589.99 body only
£699.99 with 15-45mm lens
24.1MP APS-C sensor
10fps continuous shooting
2.36m-dot OLED viewfinder
3in fully-articulated touchscreen
4K video
Let's save a lot of your reading time by getting this out the way early on; if you already own the Canon EOS M50, then the new Mark II version isn't worth the upgrade. With the new version of the camera priced at £590 body only, there is a chance you may be able to sell the original camera for a fair price and pay a small difference for the upgraded features, but there really won't be a real advantage for the majority of users. I'll add a slight caveat to that which is that if you create video for TikTok or Instagram Reels, the addition of vertical video shooting and Eye AF, when shooting in Full HD, may just make it a worthy consideration.
Canon EOS M50 Mark II: Features
That caveat tells you probably all you need to know about the target market for the updated Canon EOS M50; there is very little new here for photographers, with the camera boasting the same 24.1MP APS-C sensor, the same 1.04m-dot touchscreen, the same 2.36m-dot EVF and the same DIGIC 8 Image Processor as before. Oh, and the body is identical, not a button, dial or millimetre difference. That said NFC connectivity has been removed, along with the NFC logo on the camera, so thankfully there are some external ways of telling the two generations apart, although the 'Mark II' designation on the left shoulder is probably the bigger giveaway.
Hopefully your interest has now been piqued to ask 'So what has Canon introduced on the Mark II?'. Well there is improved AF, most notably Eye AF has been introduced for photo and Full HD video. But sadly Dual Pixel AF, and all it brings with it, is still missing from 4K video. Speaking of 4K video there is still a hefty 1.5x crop when shooting in this mode, which requires using wider focal lengths than you would when shooting in Full HD. It's an annoyance given that Canon is renowned for producing cameras with excellent video features. As previously mentioned, the camera now recognises the camera rotation to record video in portrait orientation. There have also been some small tweaks to the menu, and the EVF now rotates the shooting info when the camera is turned to shoot in portrait format.
The vast majority of the differences are aimed at those now known as Content Creators who demand a camera that can shoot photos, video and also stream footage live to the internet. With this in mind the HDMI output is now a 'clean feed' meaning that none of the display data is shown. This means the camera can be plugged into an external video recorder, but more likely directly into a computer video capture card for streaming to YouTube.
Speaking of which the camera can now stream wirelessly to YouTube via a Wi-Fi connection. The ability to use the EOS M50 Mark II as a webcam via the Canon EOS Utility software remains. In fact most of the differences, except for the loss of NFC, are software based, which begs the question of how many could have been made via a firmware update. Although the camera is still stated as using the DIGIC 8 image processor, this is something of a loose term. So it's likely that there has been a tweak to the processing system to help enable a few of the more intensive features, such as Eye AF in video capture, and perhaps also the new video output features such as streaming and the clean HDMI feed.
For photographers the addition of Eye AF will be welcome, as will improved battery life, which is up from 235 shots to 250 using the viewfinder and 305 with the LCD, under CIPA standard testing. This could again imply that the processor, or processing, has been improved. Unchanged is the shooting rate, which will deliver up to 10fps when in Single AF mode, however, this drops to a still-respectable 7.4fps when Continuous AF is being used.
Canon EOS M50 Mark II – Focal points
Canon's EOS M50 Mark II has only a small number of updates over its predecessor.
Flash  A small flash is hidden in the viewfinder housing, and has to be popped up manually when needed. There's a hot shoe for fitting more powerful units
SD card  The EOS M50 Mark II saves its raw and JPEG images to a single SD card
Mic Input  A 3.5mm stereo mic socket is found on the side for audio input when recording video
Battery Life  The LP-E12 battery is rated to 250 shots when using the viewfinder, or 305 with the LCD,  according to CIPA testing guidelines
Video Recording  As well as a video recording start/stop button on top of the camera there is also the option to press an onscreen button Countdown timers for video are also an option
M-Fn Button  There is a single custom button on the top of the camera which by default is assigned to change ISO sensitivity
Canon EOS M50 Mark II: Build and Handling
As stated, bar the cosmetic changes from the removal of the NFC logo and the new Mark II designation, the original and contemporary cameras are identical. That is to say that the EOS M50 Mark II is a small, DSLR style bodied mirrorless camera that fits remarkably well in hand for its size. The body itself is plastic, but feels solid and sturdy, although as you would expect for the price it lacks any kind of real weather sealing.
Controls feel slightly more akin to a compact camera, rather than having the plethora of buttons that adorn the bodies of more enthusiast models. That said the front-facing single control dial surrounds the shutter button, and it is complimented nicely by a touchscreen that features onscreen controls that are actually useable for changing exposure settings quickly. Combined with an onscreen Quick Menu everything you would want to change on the fly can be quickly accessed, albeit a little slower that if it had dedicated buttons.
Canon EOS M50 Mark II: Viewfinder and Screen
The Canon EOS M50 Mark II's screen is a 3-inch fully articulated screen which can be turned in to protect the screen when not in use, or rotated out to the side to be front facing for those who want to film or photograph themselves. I found the screen to bright, clear and unremarkable, in a positive way; it functions as you would expect, and the touch capabilities are a more than welcome addition.
It's a similar story with the EVF. With a 2.36-million-dot resolution it is on par with the competition and produces a clear image. I shot a lot of images through the viewfinder in fairly early morning sunlight and, as a left eye shooter, I did sometimes find a little light creeping in, with would be easily solved by using a slightly more pronounced eye cup. It's only a slight annoyance rather than anything prohibitive.
Canon EOS M50 Mark II: Autofocus
With Canon's tried and tested Dual Pixel AF, autofocus is snappy and accurate. Dual Pixel AF means that there are phase detection pixels on the sensor, which are combined with regular contrast detection AF to bring the best of both worlds. It's easy to set up and use, particularly when combined with Touch AF using the screen. This is available when using the EVF, as well as when shooting via the rear screen.
When counting all the available single AF points there are a total of 3975 different positions available, offering almost edge-to-edge AF. When using a tracking mode there are up to 143 available starting positions. And of course there is Face tracking, and the new addition of Eye AF. Both Face and Eye tracking work automatically when they have been selected in the camera's setting menu. I found Eye AF to work well, although perhaps a touch slower than cameras higher up in their respective ranges.
Overall the autofocus works great for both photo and video, as long as you aren't demanding too much of it in terms of photographing fast moving and erratic subjects. It is more than capable for the entry-level or enthusiast photographer.
Canon EOS M50 Mark II: Performance
The EOS M50 Mark II is a very capable and forgiving camera. It is small and light enough to take with you everywhere, particularly as the EF-M lens line-up has 8 compact lenses available. For a large part of my time with the camera I used the EOS M50 Mark II with the Canon EF-M 18-150mm f/3.5-6.3 IS STM Lens. This combination of camera and travel zoom lens focuses quickly, and whilst obviously lacking a large aperture, it was a ideal for shooting a variety of images, all whilst be very portable.
The 7.4fps shooting rate is more than enough for the enthusiast photographer, with the AF doing a good job of keeping up with moving subjects where jumps in focus plane aren't dramatic. Shooting at 10fps the focus is fixed, but the additional few frames may prove useful in some situations.
Metering works as you would expect. I found myself making slight tweaks to the exposure compensation using the touchscreen control, particularly when I was experimenting with some backlit shots of blossom. The onscreen EV adjustment is not as quick as having it on a dedicated dial, but again, it is fast enough to not be an issue. At low sensitivity settings the dynamic range provides enough detail to be recovered from the shadow areas, though there does tend to be a little more noise in these areas than produced by some of the competition.
Images have the Canon colour and contrast that you would expect, with blues and greens in landscapes looking particularly vivid. Canon's Camera Connect app can be used to transfer images from the camera to a smartphone, and it is one of the easiest and most reliable apps I have used to set up and transfer images. This perhaps goes some way to explaining the reason Canon chose to omit NFC. Everything on the EOS M50 Mark II is tried and tested and there are no surprises when it comes to image quality or performance.
Canon EOS M50 Mark II: ISO and Noise
The 24.1MP APS-C sensor performs as you would expect. Low sensitivities look clean and show the detail you would expect. As the sensitivity increases so does noise reduction, with actual colour noise being very well controlled. I would happily shoot at ISO 6400 when I needed that sensitivity for low light, although it does come with a drop in detail, both from the shorter exposure to light and also from the noise reduction. Of course if you shoot raw you can find a nice balance yourself. Those making smaller prints or shooting for web use will most likely find ISO 12,800 acceptable, but the top two sensitivities of ISO 25,600 and ISO 51,200 are best avoided; they lack any fine detail due to the aggressive noise reduction and artefacts. 
Below are 100% crops from our standard test scene, processed in Adobe Camera Raw. Click on any thumbnail to see the full size image.
Canon EOS M50 Mark II: Verdict
I can't recall reviewing a camera that has had such minor changes and yet required a whole new model rather than a firmware update. Whilst the new features are welcome additions, particularly Eye AF, those who have needed those features may have already overlooked the Canon EOS M50 and jumped to another manufacturer and system.
For those that are looking at the Canon EOS M50 Mark II as their first foray into a system camera, then it is an excellent companion for photography, and may serve as a smaller option for those still using a DSLR or an R-series camera. Then there are all the extensive and reliable features for the contemporary creator who may be streaming live on YouTube one day, then taking photos for Instagram the next, all whilst vlogging for YouTube.
That's not to say that the camera is without its faults. The crop that the original model had in 4K still remains, with 1.5x being quite a lot when you take into account that the kit lens is a 15-45mm zoom. With the 1.6x APS-C crop that means it's 24mm equivalent, which becomes a 36mm equivalent when shooting 4K. That is a nice focal length for filmmaking, but less so for vlogging and filming yourself as many people will want to do. Then there is the lack of Dual Pixel AF in 4K mode, too.
The elephant in the room is Canon's ongoing support for the EF-M mount. So far there have been 11 EOS M cameras since its launch in 2012, but there are currently only 8 lenses available, with 5 of these being compact zoom lenses with variable apertures. Meanwhile the EOS R and its RF mount was launched in 2018 and already has 20 lenses in the range.  The argument is presumably that for the target market there doesn't need to be a whole range of lenses, and there is always the EF to EF-M mount adapter for those who do need more. But you do wonder what the future now holds for the EOS M line-up.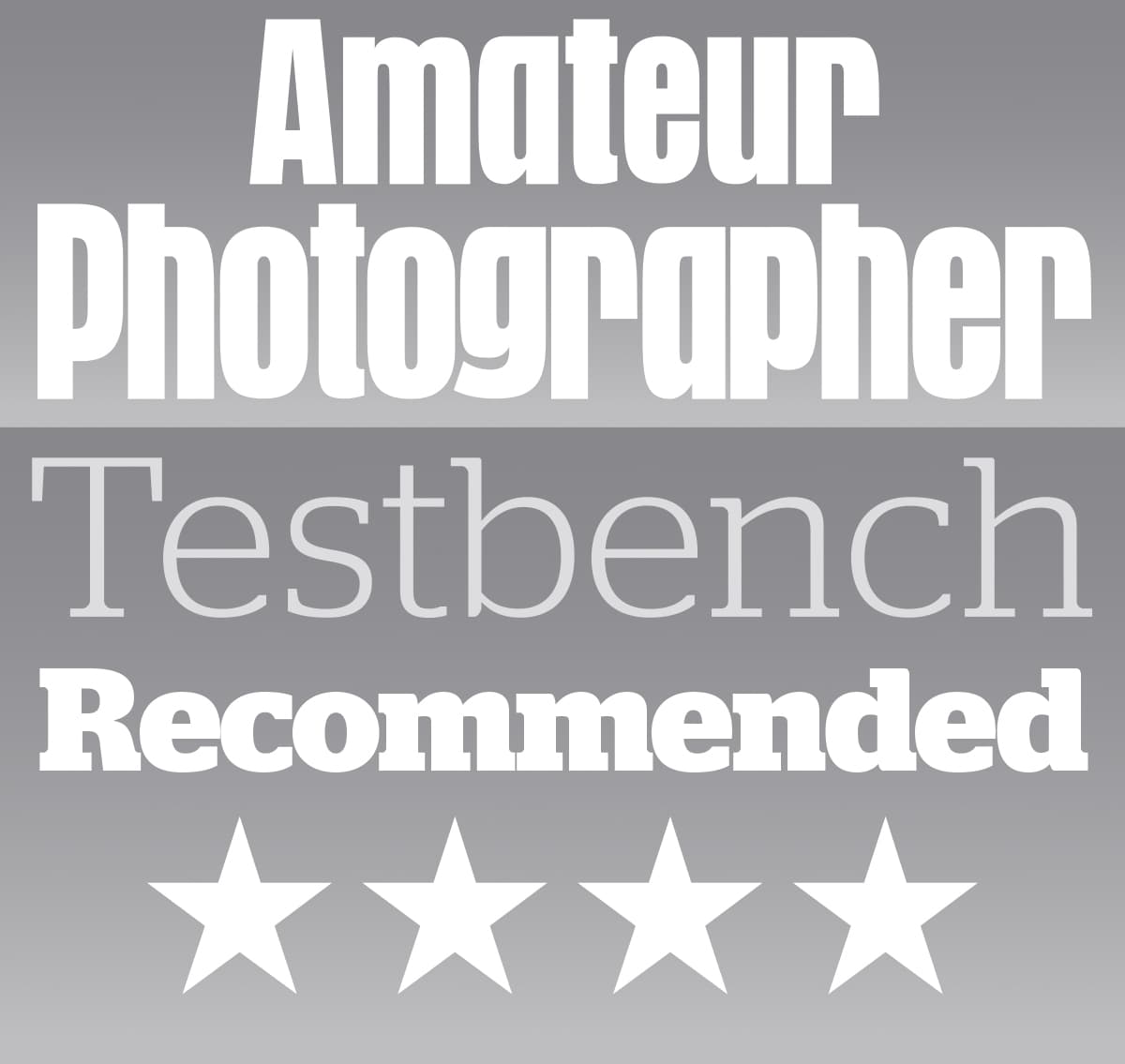 Canon EOS M50 Mark II: Full specifications