The Canon EOS 6D Mark II is one of Canon's most affordable full-frame DSLRs, with a 26MP sensor, 6.5fps continuous shooting, 45 AF-points, and FullHD video. But is it one of the best Canon DSLRs? Find out in our full review.
Canon EOS 6D Mark II – At a glance:
$1400 / £1400 body-only
26.2MP Full-frame CMOS sensor
ISO 50-102,400 (extended)
Up to 6.5 frames per second
Full HD video recording
Fully articulated 3inch touchscreen
What is the Canon EOS 6D Mark II?
The release of the Canon EOS 6D Mark II provided a new, junior full-frame DSLR for enthusiasts to get excited about. Positioned below the EOS 5D Mark IV and above the EOS 7D Mark II, it entered the market at around $1399 / £1429 (body only).
Since then the 32.5MP Canon EOS 90D has come along, but that has a smaller APS-C sensor and doesn't offer the full frame experience of this camera. Perhaps more significant than this is the rise of mirrorless cameras since the 6D Mark II's launch in June 2017. The Canon EOS RP, in particular, offers the same 26MP sensor in a smaller mirrorless body.
Nevertheless, the EOS 6D Mark II and its chunky DSLR handling will still appeal to traditional photographers who enjoy optical viewfinders, long battery life and access to huge choice of the best Canon EF lenses.
When the original Canon EOS 6D arrived on the scene, it quickly became popular with photographers who wanted to progress from an APS-C DSLR into full-frame photography, without making a huge financial investment and giant leap up to the EOS 5D Mark III. Needless to say, it's a camera that's been well received over the years and fulfilled a missing link in Canon's EOS series. The original EOS 6D remains one of the best used DSLRs today.
There are big savings in choosing the EOS 6D Mark II ahead of the next full frame Canon DSLR in the range; the EOS 5D Mark IV. It makes the jump to full-frame more appealing for those who take photography seriously. We're used to paying more for something new or to upgrade, so it was refreshing to find that Canon's latest full-frame model was a little cheaper than the original EOS 6D at launch.
Although mirrorless cameras now dominate the market, Canon DSLRs are still highly competitive alternatives for users who prefer the DSLR body design, and there's no shortage of lenses for these cameras either. Our guide to the best Canon EF lenses showcases some of the best.
Canon EOS 6D Mark II – Features
The EOS 6D's 20.2-megapixel full-frame CMOS sensor has been replaced by a new 26.2-megapixel full-frame CMOS sensor. This hadn't been seen before in an EOS model, but has since been used in the Canon EOS RP.
Since then, Canon has moved towards 20MP sensor variants (EOS R6) and 24MP versions (EOS R6 Mark II, EOS R8) which, although technically lower in resolution, are more modern sensors. Still, compared to its predecessor that offered a native ISO range of 100-25,600, the Canon EOS 6D Mark II offers a broader ISO 100-40,000 range, which is expandable to ISO 50-102,400.
Like other more recent Canon DSLRs, this sensor teams up with Canon's then-latest DIGIC 7 image processor. The pairing promises improvements to both image quality and performance speed.
Image information is processed 14x faster than Canon's DIGIC 6 image processor (the original EOS 6D featured a DIGIC 5+ image processor) and it can now shoot a continuous burst at up of 6.5fps, which is 2fps faster. Canon claims it can sustain a burst of 150 JPEGs, or 21 raw files at 6.5fps. The EOS 6D II does offer considerable improvements over its predecessor.
Speed benefits are also gained in live view thanks to the integration of Canon's Dual Pixel CMOS AF technology. We've seen this technology rolled out across a number of other Canon DSLRs in the past few years, including the EOS 80D, EOS 7D Mark II and EOS 5D Mark IV. As well as providing high-performance Servo AF tracking and smoother focusing, it rules out the sluggish autofocus performance in live view mode that's associated with older Canon DSLRs lacking this breakthrough technology.
For those unfamiliar with Dual Pixel CMOS AF, it's a sensor-based, phase-detection autofocus system that works by splitting all the effective pixels on the surface of the sensor into two individual photodiodes – one for left and one for right. Each of these photodiodes can be read separately, allowing faster phase-detection autofocus while simultaneously being used for image capture. It's a system that's become beneficial to photographers and videographers who'd like to shoot quickly, without having to put up with clumsy focusing in Live View. It now forms the basis for the AF systems in all of Canon's mirrorless cameras.
The Canon EOS 6D Mark II has a revised AF system that's considerably more advanced than the 11-point AF system with one cross-type point on the original EOS 6D. This latest model inherits the 45-point all-cross-type AF system from the EOS 80D. Of the 45 AF points on offer, 27 are f/8 compatible, with the centre point sensitive down to f/2.8. The working range of the AF system is the same as before, however, and is sensitive to -3EV to 18EV.
The camera's metering is left in the capable hands of a 7560-pixel RGB IR metering sensor. This has been used before in the likes of the EOS 77D and it has proven to be reliable at delivering consistently accurate exposures. To counteract the rapid on/off pulsing seen with some artificial lights, the camera also inherits Canon's anti-flicker technology that first made its debut in the EOS 7D Mark II.
Wi-Fi and NFC connectivity is built into the camera, offering photographers the freedom to control it wirelessly from a smartphone or tablet that's running Canon's Camera Connect app. There's also Bluetooth connectivity to form a permanent connection to a smartphone – a feature previously seen on the EOS M5, EOS 800D and EOS 77D. It allows your phone to be used as a remote control at any time, without having to set up a Wi-Fi connection between devices.
The Bluetooth connection can also instruct the camera to fire up its Wi-Fi when you want to copy images across to your phone, or use full remote control with Live View. Another feature of note is the 6D's built-in GPS functionality, which can be used to geotag images with GPS coordinates and can help retrace your steps when it comes to writing accurate image captions that describe your whereabouts.
Canon EOS 6D Mark II – Build and Design
One of the practical benefits of choosing the Canon EOS 6D Mark II over the Canon EOS 5D Mark III or Canon EOS 5D Mark IV is that it's smaller and lighter. If you're familiar with the size and weight of an EOS 5D model then you'll instantly become aware of its compact statue and slightly different feel in the hand when it's picked up. If size matters to you, be aware that it's still considerably bulkier than most of Canon's mirrorless models, particularly the EOS RP.
Although the handgrip isn't quite as large as it is on the EOS 5D model, and the grippy leather-effect finish doesn't extend all the way around the side of the body. It feels very comfortable and provides a satisfying level of grip to get a solid grasp when using the camera with long and heavy lenses.
Its dimensions are a fraction smaller than the original EOS 6D. The reduction in size brings disappointing news to existing EOS 6D customers in that the older BG-E13 battery grip is no longer compatible. Those who'd like to improve handling in the portrait format and increase the camera's stamina by powering it with a pair of LP-E6N batteries will need to buy the BG-E21 battery grip ($199 / £219).
The chassis of the camera is made from aluminium alloy and polycarbonate resin with glass fibre, whereas the body is constructed from polycarbonate resin with special conductive fibre and glass fibre in some areas. Canon is well aware that it's likely to fall into the hands of those who like to use a camera off-limits, or where the going gets tough, and has provisioned for this by making it dust and drip-resistant.
It isn't weather-sealed to the same standard as the EOS 5D Mark IV, but it survived a brief rain shower and had no problem keeping moisture at bay in typically damp Scottish weather.
Generally speaking, the camera is just as easy to operate as the original. This is largely thanks to the position of the button being virtually as before. The on/off switch shoulders the left corner of the body, just below the mode dial, and advanced controls such as an AF-ON button perform back button focusing. Other buttons on the top plate let you access AF modes, drive modes, ISO and metering modes.
The camera lacks a button to take control of exposure compensation. In program, shutter priority and aperture priority modes, the rear scroll dial can be used to control this. However, bear in mind that it's possible to knock the dial accidentally if you don't use the lock switch beneath.
In manual mode you're forced to go into the main menu or quick menu to access exposure compensation, which is somewhat inconvenient. It's possible to reassign a button to exposure compensation from the custom functions menu, but in hindsight I'd have preferred it if Canon had merged it with the ISO button as it does on its EOS 5D-series.
Another difference between this camera and the EOS 5D-series is that you don't get an intuitive joystick controller to nudge the AF point around the frame with your thumb. Like the original EOS 6D, this is ditched in preference of a four-way directional pad inset within a rotating rear command wheel, which now has a finer knurled texture.
A new addition to the body, albeit a minor one, is the small button that's located between the shutter button and top-plate dial. It's used to toggle through the AF point selection choices and makes them easier and faster to get to.
The camera's single SD card slot at the side rules out any possibility of backing up files to a second card, spilling over to a second card when one becomes full, or assigning one card to the purpose of stills recording and the other to video. If any of these forms of backup are essential for your type of work, you'll be better off looking at the EOS 5D Mark III or EOS 5D Mark IV.
One of the great things about the Canon EOS 6D Mark II is how quick existing Canon users will be able to pick it up and become familiar with it. It won't feel intimidating for those upgrading from a double-digit or triple-digit Canon APS-C DSLR and neither does it feel too basic or like a huge step down from a more advanced EOS 5D-series model.
Canon EOS 6D Mark II – Viewfinder and Screen
Another significant advantage this camera has over many other full-frame DSLRs is its 3in, 1040k-dot vari-angle touchscreen, which replaces the 3in, 1040k-dot fixed screen of old.
A vari-angle screen on a Canon full-frame DSLR has been a long time coming. Having the option to pull the screen out and tilt it to your preferred angle gives it a distinct advantage over a fixed screen when attempting to shoot from tricky angles or unusual perspectives. I can imagine many 5D-series users will feel envious of this screen, but as Canon has outlined before, a compromise would have to be made in the form of weather resistance if this feature were to be introduced to a new 5D-series camera.
In typical fashion, the touchscreen is super-responsive and reacts to the lightest of touches when used to navigate the menus or zoom and swipe through images in playback mode. There is the option to increase the sensitivity from the menu, but there's very little to be gained from doing so. If controlling a camera via the screen isn't for you, it can be disabled altogether from the touch control settings.
Above the screen is an optical viewfinder that provides 98% coverage and 0.71x magnification. As well as revealing all the usual exposure and autofocus information, it can be set up to display the drive mode, battery level, alert symbol, flicker detection and image quality. There's a nice large rubber eye cup to cushion the viewfinder against your eye and diopter control just off to the corner to adjust it to your eyesight.
Canon EOS 6D Mark II – Autofocus
The number of active autofocus points has increased by 34 compared to the original. This is quite a jump, but it's important to stress that the grouping of these AF points are closely positioned and are pretty central in the frame.
With the viewfinder raised to my eye, it didn't take long to realise that the AF points don't cover as wide an area of the frame as the 61 points you get on the EOS 5D Mark III or Mark IV. The central group of 15 AF points are arranged in a 3 x 5 grid, with the top and bottom line sitting a fraction higher than the two groups of 15 AF points either side.
To reposition the AF point, by default you have to press the AF point selection button on the corner of the body before using the four-way controller. However, you can head into the custom controls directly from the quick menu and assign the multi-controller to direct AF point selection. This allows you to reposition the AF point across the frame slightly faster. Hit the AF point selection button followed by the the central Set button and the camera will shift the AF point back to the centre point in an instant. The accuracy and acquisition speed of the autofocus seems quick in isolation, but a side-by-side comparison with the EOS 5D Mark IV in a low-light scene with both cameras set to AI Servo highlighted it's marginally slower than its sibling.
Switch to Live View and you'll see a vast improvement over the original, thanks to the integration of Dual Pixel AF. There's no more waiting around for the camera to lock onto a subject; no sooner have you half-depressed the shutter button, the AF beeps to acknowledge correct focus has been achieved. In practice, this has completely transformed the experience of shooting in Live View.
The way you're given options over selecting continuous autofocus (AI Servo) and three AF methods means the camera can be used in Live View to successfully obtain sharp results of moderately fast-moving subjects too. Where it has greater difficulty is when it's asked to focus on a subject travelling directly towards the camera at very high speed. Some users may also wish to take advantage of relocating the AF point or AF area using the touchscreen, which works well when it's combined with the touch shutter function.
This does highlight the fact that DSLRs essentially have two viewing systems and two AF systems, one for viewfinder photography and one for live view. It's one of the factors that make mirrorless cameras a simpler alternative, in that the EVF and the rear screen show the same things and have the same autofocus system.
Canon EOS 6D Mark II – Video
It might come as a shock that the camera doesn't support 4K-movie recording, like  the EOS 5D Mark IV. In its absence you get Full HD (1920 x 1080) video at up to 60p and you're provided with a 3.5mm port to plug in an external microphone.
The camera also lacks a headphone port to monitor audio levels, but there are some particularly useful functions in the Canon Connect app that let you review audio levels in video mode, adjust the audio sensitivity, and control the wind filter and attenuator. We're yet to see the app offer the option to control the camera's 4K time-lapse mode, but who knows, we may see this added in the future.
The EOS 6D Mark II also became the first full-frame EOS to include 5-axis in-camera digital stabilisation for movie capture. The good news is that video footage can be stabilised even when non-IS lenses are used, and the electronic stabilisation can be combined with optical stabilisation with compatible EF lenses. It does a reasonable job compensating for jolty movements and can be used in combination with a shoulder mount rig or tracking rail to achieve even smoother-looking handheld footage.
It goes without saying that the EOS 6D Mark II won't be the first choice for professional videographers wanting to shoot the highest-resolution movies. That being said, its 4K time-lapse mode, 5-axis in-camera digital stabilisation and vari-angle screen will be well received by enthusiasts who like to dabble with video from time to time.
Canon EOS 6D Mark II – 4K time-lapse mode
The EOS 6D Mark II was the first Canon DSLR to offer a 4K time-lapse movie mode with a built-in intervalometer.
The 4K time-lapse mode is found from the menu settings in Live View, and once you've selected the resolution you can set your preferred interval time by hours, minutes and seconds. As well as being able to manually enter the number of shots you'd like to capture, you're given other options such as keeping the exposure fixed from the first frame, disabling the beep as an image is taken, and controlling the LCD auto-off function.
As I discovered, there's no better way of learning how this creative movie mode works than by giving it a try. The camera automatically calculates the duration of the time-lapse and playback time based on the interval and number of shots selected, which is helpfully displayed at the bottom of the time-lapse movie menu settings.
Commencing a 4K time-lapse couldn't be easier. You're prompted to set and test your exposure settings first, before hitting the start-stop button and then the shutter button to start the time-lapse. Once the time-lapse has ended, the camera automatically disables the time-lapse movie mode and merges the recorded frames together to create a movie (.mov) file that can then be reviewed in playback.
It's a powerful feature capable of producing striking results and makes the process of capturing movement of slowly changing scenes much more accessible. I wouldn't be surprised if this feature is inherited by other EOS models in the near future.
Canon EOS 6D Mark II – Performance
Canon DSLRs are known for being reliable performers. After shooting with the camera for a week in the Scottish Highlands, the EOS 6D Mark II certainly lived up to my expectations.
Compared to some battery-thirsty mirrorless cameras I had been using of late, it was nice to travel with only a single battery that had ample charge for a full day of shooting. The battery lasts for around 1200 shots, but be aware that using Wi-Fi will reduce it faster. It's often forgotten that the remaining power can be checked as a percentage from the battery info in the main menu as well as the shutter count since the last charge.
Although it won't be the first choice for action, wildlife or sports photographers who like to shoot faster than 6.5fps, the way in which the Canon EOS 6D Mark II delivers punchy images, faithful colour and strong results at high sensitivity settings makes it a very versatile option for a variety of subjects. On the subject of speed, I managed to rattle off 21 raw images and 77 large JPEG images to my SanDisk Extreme Pro 64GB Class 10 SDXC card at 6.5fps before its buffer limit was reached.
Switching the drive mode from continuous to silent highlighted that the slap of the shutter mechanism is suppressed ever so slightly, but don't expect people not to hear you shooting in a very quiet environment – for example, in a church at a wedding. Describing it as a slightly quieter shutter mode instead of silent is far more accurate.
Very little exposure adjustment was required during testing. The metering system analyses scenes admirably and only occasionally did I find myself dialling in -0.3EV to prevent highlights being clipped in the brightest area of an image. Users will feel confident using the camera in its evaluative metering mode, but for scenes that are harder to expose there's always spot, partial and centre-weighted to choose from.
Canon provides a good amount of control over image processing settings. The default Auto picture style determines what the camera thinks is the best processing and rendering settings for any given scene. For those who'd like a more consistent style across a set of JPEG images, however, there are seven other picture styles to choose from. If you'd like your image to reflect the scene as you see it with your eyes, Faithful is a great place to start.
In playback users get a fine selection of raw processing options with the ability to save an image as a new file after it's been edited. The way shots can be rated in-camera before they're loaded into software also plays a part in speeding up workflow.
From the custom functions menu you're given the opportunity to dive in and reassign different settings to different buttons. This ability to change things around – such as setting the exposure lock button to enter AI Servo mode when it's depressed – can be useful depending on the way you work. It's even possible to switch the dial functions around so that the top dial adjusts aperture and rear dial controls shutter speed.
Provided you have the latest version of the Canon's Camera Connect app pre-installed on your mobile device, it's possible to establish a Wi-Fi connection in seconds. Images are fast to load in the app and can be displayed in thumbnail form, alongside the date and time they were taken with the relevant metadata.
With regards to shooting remotely using your smartphone or tablet, it's possible to take control of shutter speed, aperture, and ISO. Furthermore, you adjust the position of the focus point, change the AF method and set other variables including drive mode, white balance and exposure compensation. This is all in addition to being able to pre-focus and fire the shutter remotely straight from your mobile device.
Overall, I found very little fault with the EOS 6D Mark II's performance, except that it fell just short of shooting 150 JPEG images at 6.5fps before its buffer was reached. It should also be noted that Canon's claimed figure is some way short of what was previously possible on the original EOS 6D – a little surprising given that it uses Canon's newer DIGIC 7 image processor. By way of comparison, the EOS 6D could shoot a burst of 1250 JPEGs, albeit at 4.5fps and at a lower 20.2-megapixel resolution.
Canon EOS 6D Mark II – Image quality
It's always intriguing when a manufacturer launches a new camera with a new sensor that's never been tried or tested before. The increase to 26.2-megapixels sees it resolve an exceptionally fine level of detail, narrowing the gap to the 30.4-megapixel resolution offered by its sibling, the Canon EOS 5D Mark IV.
The camera can't match the high dynamic range figure previously recorded by the 5D Mark IV, but puts in a great noise performance that will give users the confidence to push up to ISO 6400 when low-light situations ask much more of the sensor. Above this, the drop in quality starts to become more noticeable, but recognisable images can still be achieved at ISO 25600.
Resolution
The new 26.2-megapixel sensor resolves a finer level of detail than its predecessor, with a maximum of 3400l/ph being recorded at ISO 100. Detail remains high when the sensitivity is increased to ISO 1600 and ISO 3200, with an impressive 3000l/ph being resolved right up to ISO 6400.
Fine detail does eventually start to deteriorate as noise becomes more prevalent, but our results verify that it's capable of resolving 2600l/ph up to its native sensitivity ceiling of ISO 40,000. Users will want to avoid the camera's H1 (ISO 51200) and H2 (ISO 102400) settings. Here, the level of detail recorded drops off to 2400l/ph and 2200l/ph respectively.
Dynamic Range
The 12.1EV readout at ISO 100 isn't as impressive as the incredibly high 13.7EV figure that was previously recorded by the EOS 5D Mark IV. Results at ISO 3200, 6400 and 12800 drop to 8.0EV, 7.3EV and 6.9EV respectively, and it's only when the sensitivity it pushed to ISO 51200 that the dynamic range figure drops just below 6EV.
While some may have expected a slightly higher dynamic range figure at low sensitivities, I found there's sufficient leverage when it comes to returning detail to dark, shadowed regions in real-world use as depicted in some of the sample images that support this review.
Noise
The camera puts in a strong performance when it comes to handling noise. Images are free of noise at low ISO settings up to ISO 800, and it's only at ISO 1600 that you really start noticing luminance noise creeping into dark shadowed areas.
Pushing the sensitivity a stop or two higher does pronounce luminance noise, but not to the point that ISO 3200 or ISO 6400 shouldn't be used when you need to. Apply some vigilant noise reduction to images taken at ISO 6400 and you'll be able to create some very usable results.
I'd have little reluctance setting ISO 6400 as the maximum when working in Auto ISO. Pushing up to ISO 12800 isn't out of the question, but colours start to get a little muted at ISO 25600. As the square crops clearly illustrate, ISO 51200 and ISO 102400 should be steered well clear of unless there's no other option.
Should I buy the Canon EOS 6D Mark II?
The EOS 6D Mark II is a stepping stone for existing Canon users to get into full-frame photography. It is a viable alternative to the more advanced EOS 5D Mark IV, albeit at a higher price than you'd pay for either the Sony Alpha 7 II or Nikon D750. But if you're not completely wedded to the idea of a DSLR and are prepared to consider mirrorless cameras like the Sony Alpha, then the choice widens considerably. For just a little more than the price of the EOS 6D Mark II you can get very modern, very competent full frame hybrid stills/4K video cameras like the Sony Alpha 7 III, Panasonic Lumix S5 or even the Canon EOS R8.
Those thinking about a move away from a Canon APS-C DSLR will need to factor in that it isn't just the body that will cost – the extra expense of upgrading a few EF-S lenses to a new collection of EF lenses could well see the final price soar to over $3000 / £3000. If, however, you're weighing up the EOS 6D II against a Canon mirrorless model, remember that Canon makes an adaptor to mount EF lenses on its mirrorless models.
As a versatile all-rounder, the Canon EOS 6D II puts in a respectable performance. Its snappy AF speed in Live View, sensational vari-angle touchscreen and wireless connectivity options are likely to gain interest from older EOS 5D-series users who fancy an up-to-date body, or perhaps a backup body, in a smaller form factor. When size and weight are critical– when you're travelling, for example – I discovered that the EOS 6D Mark II really comes into its own.
There are a few cons, however. The AF system has improved in terms of the number of points it offers, with no fewer than 27 that can focus down to f/8, but all the points are tightly grouped and don't span particularly widely across the frame.
In addition, it isn't as fast or as intuitive to reposition the AF points as it is on an 5D-series model that benefits from a thumb-operated AF toggle. Its lack of dual-card slots, 4K video and dedicated exposure compensation button are other reasons that some may bypass the EOS 6D Mark II and opt for the highly regarded 5D Mark IV instead.
Anyone contemplating the EOS 6D Mark II will want to consider the compromises mentioned above and question what features are absolutely essential. If a vari-angle touchscreen is fundamental to your way of working, and you feel you could benefit from shedding a few extra grams off your shoulder, it makes a strong case for itself.
Making an appealing EOS 6D-series camera that doesn't cannibalise the sales of its EOS 5D-series has always been a challenge for Canon, and while I feel it could have been future-proofed slightly better by adding a second SD card slot and 4K video, its feature set is advanced enough to satisfy most enthusiasts who feel ready to buy their first full-frame camera.
Canon EOS 6D Mark II Verdict
The Canon EOS 6D Mark II is a notable improvement on the original EOS 6D, but while it does lack a few features, its current price of around $1400 / £1400 (body only) makes this easy to forgive, and even easier to cope with if you find it second-hand.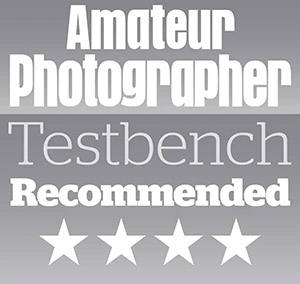 Find more great Canon DSLRs in our guide to the best Canon EOS DSLRs you can buy!