The Canon EOS 5D Mark III offers a 22.3MP full-frame sensor, 61 AF points, 6fps continuous shooting, and Full HD video recording. It's now available for bargain prices second-hand, at under $500/£500 used, but does this make it one the best Canon DSLRs for those on budget? Find out in our full review.
At a glance:
< $500 / £500 in good condition used
22.3MP full-frame CMOS sensor
ISO100 – ISO25,600 (expandable to 102,400)
61-point AF system
6fps continuous shooting
Full HD video recording
The Canon EOS 5D series appealed to discerning enthusiast and professional photographers from the very beginning, but its popularity really took off with the arrival of the Canon EOS 5D Mark II and its ground-breaking video skills. It was voted by AP readers in early 2012 as The Greatest Camera of All Time and without doubt it set new standards especially for its Full HD video.
A few years after its launch, the EOS 5D Mark II was starting to look dated, especially its limited nine zone AF system, and in the spring of 2012, Canon introduced the EOS 5D Mark III. With its headline features of a 22MP full-frame sensor, 61-point AF system, 6fps continuous shooting and Full HD video recording, the EOS 5D Mark III soon had hordes of Mark II owners upgrading to it as well as attracting many new fans.
Firmware updates:
Whilst you can't necessarily "upgrade your camera" – the next best thing is to improve it with firmware updates. Over the EOS 5D Mark III's working life it benefitted from a series of firmware updates to improve its capabilities, add features, and fix any bugs, with version 1.3.6 being the last release in September 2019. Some of the highlights include uncompressed HDMI output (v1.2.1), and improvements to autofocus. You can download the firmware directly from Canon's website.
Even now, the rugged and solidly built EOS 5D Mark III appeals as a highly capable DSLR and it is available in the pre-owned second-hand market at around $489-829 or £349-620 for the body only. Shop around for a good condition model, and check for a low shutter count, and it should give reliable service for years to come.
Canon EOS 5D Mark III Features
With Sony offering a 24.3-million-pixel, APS-C-sized sensor in its Alpha 77, and Nikon's D800 boasting a 36.1-million-pixel, full-frame unit, it may seem a little strange that the resolution of the EOS 5D Mark III has only been increased 1.2 million pixels from its predecessor.
Canon clearly believes that this level of resolution is perfectly adequate for enthusiast and professional photographers, and has instead worked to produce a more efficient sensor.
One way in which Canon has done this is through the use of the same gapless microlens technology found in the EOS-1D X. Microlenses focus the light that reaches a camera's imaging sensor into the photodiodes. If there are no gaps between the lenses, far more light will reach the photodiodes and be converted to an electrical signal.
Even small increases in the amount of light reaching the photodiodes can improve dynamic range in shadow areas, effectively improving the camera's performance in low-light conditions. This also helps to cut down on image noise.
The sensor has been further improved by adding a noise-reduction circuit in the image sensor. This circuit should help even before the raw data is produced, at which point noise is further reduced.
The camera's sensitivity of ISO 100-25,600 is expandable to ISO 50-102,400. This is a 2EV increase at the top end of the camera sensitivity spectrum compared to the ISO 50-25,600 expanded sensitivity range of the EOS 5D Mark II.
The increased sensitivity range is down to a 14-bit Canon Digic 5+ processor, which is responsible for controlling all the 5D Mark III's circuitry.
Combined with the fast DDR-SDRAM memory, the camera is able to shoot at 6fps, which is 2.1fps faster than the 5D Mark II. When using a UDMA 7-compatible CompactFlash card, the memory buffer allows up to 18 raw images to be shot in a single burst, or up to 16,000 JPEGs. A second memory card socket for SD cards is also present on the 5D Mark III (although not on its predecessor), and this allows video footage to be saved to one space and stills to another.
Two of the other major new features have already been mentioned: one is the 63-zone metering system, which is also used in the EOS 7D; and the other is by far the biggest improvement – a completely overhauled AF system (more about this later).
---
Canon EOS 5D Mark III – key points
Magnify button – Rather than separate magnify and shrink buttons, the EOS 5D Mark III uses this single button held down, while the control dial is used to zoom in and out.
Silent shooting – The silent shooting feature will be particularly useful for event photographers. It slows the mirror's movements so that it doesn't slap, the point being to reduce the sound it makes when an image is taken. It works well, although the shooting rate is reduced and the viewfinder is blacked out for a little longer. However, this shouldn't be an issue if you are shooting a quiet, and presumably slow-moving, event.
In-camera raw conversion – When in playback mode, there is the option to convert raw files to JPEGs. Brightness, white balance, picture style, auto light optimiser, colour space, noise reduction, image size, vignetting, lens distortion and chromatic aberration can all be adjusted before a JPEG file is created.
Flash – As the EOS 5D Mark III is considered one of Canon's professional-level cameras, it does not have a built-in, pop-up flash. Instead, the camera has a hot-shoe and is compatible with the Canon range of Speedlite flashguns.
In-camera HDR – By pressing the image style button on the rear of the camera, it is possible to select multiple exposure and HDR mode. The latter creates an HDR image in-camera, with the ability to choose from a selection of HDR styles and bracketing options. Images can also be aligned, so provided you are reasonably steady it may not be necessary to use a tripod.
Live view/video switch – This switch activates live view and video capture, with the button used to start and stop recording
LCD screen – Canon has reduced the reflectivity of the new 3.2in screen
---
61-Point AF System
With so many AF options, the EOS 5D Mark III's dedicated AF menu makes the daunting task of  choosing the correct settings much easier
Features In Use: 61-Point AF System
By using the same AF system in the EOS 5D Mark III as that used in the EOS-1D X, it is the first time that Canon has used its top-of-the-range AF system in any DSLR outside its EOS-1 series.
With a shooting rate of a respectable 6fps and a fast and accurate 61-point AF system, the 5D Mark III is a huge upgrade on the simple nine-point AF system and 3.9fps of the 5D Mark II.
As a result, the new camera will find itself being used much more for action images than its predecessor is. Of the 61 AF points, an impressive 41 are of the more sensitive cross type, with five of these being double cross type. This is as impressive an AF array as can be found in any DSLR.
So customisable is the AF system of the 5D Mark III that it requires its own menu, with five sub-menu screens that allow up to 15 different features to be set. Thankfully, there are six default settings, called such things as 'versatile multi-purpose setting' and 'instantly focus for subjects suddenly entering AF points'.
Pressing the info button provides help about when to use each default setting. Should you wish to tweak the default modes, then the tracking sensitivity, acceleration/deceleration tracking and AF point auto switching settings can all be adjusted. Again, the info button can be used to get advice on each adjustment.
Placing the AF settings openly rather than tucking them away in custom menus, and having a useful selection of presets and a help screen, make the AF system far more transparent. This should in turn enable photographers to tweak the settings to their own particular requirements much more easily.
Overall, the AF system is a marked improvement over that found in the 5D Mark II and one that many Canon users will appreciate. It certainly raises the 5D range to a level at which it will be considered by more professional photographers. Sports photographers and photojournalists should find the AF system, combined with the camera's resolution, a very useful tool.
Image:  The basic technology in the Canon EOS 5D  Mark III's AF system works in much the same way as any other SLR camera. Light enters the lens and is then reflected off a secondary mirror, behind the main viewfinder mirror. From here a series of lenses and mirrors reflect the light onto the AF sensor
Canon EOS 5D Mark III Build and Handling
The body of the EOS 5D Mark III is made of magnesium alloy, and is around the same size and as reassuringly sturdy as its predecessor. Like the 5D Mark II, the camera is comfortable to hold, with a  but well-contoured handgrip and a groove in which the forefinger rests while using the shutter button. One aspect of the body that has been improved is the weather sealing, which should help to protect internal components from splashes, sand and dust.
Those familiar with enthusiast and professional Canon EOS DSLRs will be able to pick up the 5D Mark III and use it instantly. As stated, much of the layout is derived from the EOS 7D, including the location of the power switch behind the mode dial on the top plate, a lock on the rear control dial to prevent accidental use, and a dedicated switch to shift between live view and video capture. The mode dial can also be locked to prevent any accidental switching of modes.
Some new buttons are present on the back of the camera next to the LCD screen. One of these allows quick access to colour and contrast image settings, including picture styles, in-camera HDR and multiple exposure mode.
However, when in playback mode it also provides a side-by-side image view. This enables two pictures to be compared, and magnified if required, for more accurate assessment of detail and focus.
There is also the option to compare the histograms of the two images to check for burnt-out highlights or black shadow areas. It is a lovely touch, and will no doubt be very useful for photographers wanting to make sure they have captured the best possible shot.
The Rate button is another handy editing tool. Pressing it in playback allows individual images to be rated out of five stars. This feature was previously seen in the Canon EOS 60D, and any star rating applied to a photo is saved in the image file and can then be used by editing and library software, such as Adobe Bridge, Lightroom or Aperture, to help organise images.
Metering
It is hard to fault the 63-segment metering system of the EOS 5D Mark III. This is the same system as used in the EOS 7D, which is a significant upgrade from the 35-zone metering system of the EOS 5D Mark II.
I got up early to photograph the morning light over the coast and was impressed with how the evaluative metering system of the 5D Mark III coped. Exposures are generally spot on. I rarely used the exposure compensation control, and when I did it was in the kind of situations to be expected, such as when shooting directly into sunlight. On a couple of occasions I did reduce the exposure by 0.3EV, just to make sure that highlight detail was retained, and to help make blue skies look even more vivid.
Indoors, and under artificial light, the performance of the 5D Mark III's metering was what I can only describe as realistic, with images as bright as the scene being portrayed. Although this was technically accurate, I did find myself increasing the exposure of some images by up to +1.3EV in order to lighten shadow areas and add punch. However, this was of no real concern, being easy to correct using exposure compensation.
Evaluative metering is also linked to the AF point in use, so it is worth remembering this, particularly if you are in the habit of focusing and recomposing. Interestingly, spot metering is only linked to the central 1.5% of the viewfinder, not to the AF point in use. Partial metering, which takes up 7.2% of the frame, and centreweighted average are also available.
Dynamic Range
The dynamic range of the EOS 5D Mark III is generally good, with the camera doing a fine job of making sure there is highlight detail. Of course, this sometimes leaves shadows slightly underexposed, although enough detail can be recovered without introducing noise, particularly at lower sensitivities.
Photographers who capture images as raw files have far more scope for recovering highlight and shadow detail in raw-conversion software. However, those shooting JPEG images may want to take advantage of the 5D Mark III's highlight tone priority mode.
This seems to work by underexposing images to retain more highlight detail, and then boosting the shadows and midtones to compensate for the underexposure. I found that the reduction in exposure was usually as little as 0.3EV, which is enough to recover some finer highlight details while only requiring a slight boost to shadows.
This means that noise in these darker areas doesn't become much more of an issue. Once again, though, to minimise the effect of noise, I would recommend using the highlight priority tone only on sensitivities below ISO 400.
Canon EOS 5D Mark III Noise Resolution and Sensitivity
With a 22.1-million-pixel sensor, the detail resolution of the EOS 5D Mark III is very good, with JPEG images just about reaching 30 on our test chart, and slightly more detail being resolved when raw images have been adjusted. This is almost exactly the same as the detail resolved by the 5D Mark II.
Noise is well controlled within the standard sensitivity range. There are signs of noise at ISO 800, but it is only when ISO 6400 is reached that luminance noise really becomes visible, particularly in dark midtones and shadows. Images created at these sensitivities are still usable, though, particularly as colour noise is easily removed using raw-conversion software.
At ISO 25,600, JPEGs show both luminance and colour noise, worsening at extended sensitivities. As usual, these settings should only be used when there is no other option – they are extended settings for a reason.
While the AF and shooting rate are much improved over the 5D Mark II, the 5D Mark III is still very much aimed at studio, landscape, travel and street photographers. As such, there will rarely be the need to shoot much higher than ISO 1600, so the noise at higher sensitivities shouldn't be an issue.
Autofocus
With a 61-point AF system borrowed from Canon EOS-1D X, you would expect the 5D Mark III to focus quickly and accurately, and it doesn't disappoint. In good light, the AF is extremely fast and responsive, and those thinking of buying the 5D Mark III for documentary photography will be more than happy.
In low light the 5D Mark III's focus also performs well, although without being able to make a direct comparison I didn't think it was quite as good as that of the Nikon D4. We hope to be able to test the two AF systems side by side when we compare the Canon EOS-1D X against the Nikon D4 in the coming months.
Viewfinder, LCD, Live View and Video
As you would expect for a camera of its price, the viewfinder of the EOS 5D Mark III is bright, clear and offers 100% coverage, improving upon the 98% coverage offered by the 5D Mark II.
The size and resolution of the LCD screen have also been increased slightly to 3.2in and 1.04 million dots respectively. Although the screen is only 0.2in larger than that of the 5D Mark II, the fractionally greater space allows the 3:2 ratio images created by the camera to take up the entire screen.
Previously, there was a black bar at the top and bottom of the image. This minor increase makes the image seem far larger and more detailed, and is better for reviewing images as a result. Similarly, 16:9 video footage also has less of a letterbox effect (black bars at the top and bottom of the screen), which makes it easier to review video footage.
As with the EOS 7D, live view and video capture have a dedicated switch, and a start/stop button just to the right of the viewfinder. Video capture – one of the key features of the 5D Mark II – has been refined in the 5D Mark III. One improvement has been to the rolling shutter issue that can affect some cameras. It was a slight problem with the 5D Mark II, but is now even better controlled and will only be noticeable to those who pan extremely quickly.
Those using the camera's built-in microphone will be pleased that the 5D Mark III has a headphone socket for live audio monitoring. Like its predecessor, the 5D Mark III also has an external microphone socket.
The new sensor produces excellent image quality, but one feature that is lacking is the clean HDMI output to an external device for recording. Unlike the Nikon D4, HDMI video is outputted at 720p, but has data on the feed so it is not suitable for external capture.
While the 5D Mark III is one of, if not the best camera for video capture, there are a few touches that would have really set it apart from its competitors. One of these would have been an articulated screen. Sadly, it is difficult to do this while maintaining the high level of weatherproofing that photographers demand.
White Balance and Colour
One thing that always impresses me when using Canon EOS models is the strength of the colours delivered straight from the camera. Even in the standard setting, images are bright and vivid, and skies in particular look full of detail.
The new picture style button makes it quick and easy to switch styles, and there are three custom settings. Each style can have its colour, contrast, saturation and colour tone adjusted, and the monochrome style replaces the saturation and colour tone with filter effect and toning effect options.
The 5D Mark III's auto white balance setting works well, producing good neutral results whether shooting inside or out. I prefer a hint of coloured light left in a scene, so I found myself tweaking the white balance of raw images ever so slightly. Those who shoot JPEG images would benefit from using the preset or custom white balance settings to get the best results from the 5D Mark III.
Canon EOS 5D Mark III Verdict
It was always going to be a challenge to replace the EOS 5D Mark II. Thankfully, Canon has been sensible with its upgrade, choosing to focus on improving its weaker areas. So, while the resolution is largely unchanged in the 5D Mark III, the sensor's low-light and high-sensitivity performance is markedly better.
However, for me, the greatest improvement is to the camera's AF system. The 5D Mark III focuses faster than its predecessor and has all the advanced settings one would expect from Canon's EOS-1D professional series of DSLRs.
What these two major new features mean is that the appeal of the 5D Mark III may stretch to an even greater range of photographers than the Mark II. However, those more interested in video may be left wanting a little more.
Overall, it is difficult to fault the 5D Mark III, given its current price on the second-hand market. There's no doubt that it has been a popular and successful camera, followed by the Canon EOS 5D Mark IV in 2016, which introduced 4K video. For those on a budget looking for their first full-frame DSLR the Canon EOS 5D Mark III offers great value for money.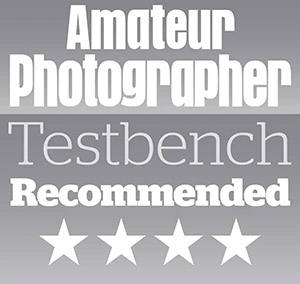 For more options have a look at the best Canon DSLRs, plus make sure you find the best Canon EF lenses.
---
The Competition
At the time, the Canon EOS 5D Mark III's main competitor was the Nikon D800. With a similar sized body but a 36.1-million-pixel resolution, the D800 would seem to have something of an advantage, although its shooting rate does not quite match that of the EOS 5D Mark III.
With no dramatic improvement in resolution between the EOS 5D Mark II and Mark III, the occasional fair-weather photographer who is not interested in the improved low-light performance, faster AF and shooting rate may opt to take advantage of the excellent price of the 5D Mark II, which is available for even less than the Mark III.
---