Canon EOS R6 at a glance:
£2499 body only
£2849 with 24-105mm F4-7.1 lens
20MP full-frame sensor
ISO 50-204,800 (extended)
20fps continuous shooting
3.69m-dot EVF, 0.76x magnification
3in fully articulated touchscreen
5-axis in-body image stabilisation
4K 60p video
During the course of the spring, Canon delighted in teasing the imminent arrival of its latest high-end full-frame mirrorless EOS R5 – the first such camera to be capable of shooting 8K video internally. But when that 45MP model finally arrived in July, its £4,200 price tag gave considerable pause for thought. However, this was tempered by the simultaneous appearance of the EOS R6, a very similar camera with a 20.1MP sensor and a somewhat less eye-watering price tag.
In terms of design, the R6 is almost a twin of the R5, with a near-identical size and layout. This is distinctly a good thing, because it adds back the most crucial controls that Canon ill advisedly dropped from the original EOS R, while adopting its best new ideas. Despite the '6' in its name, it's not quite a mirrorless version of the EOS 6D Mark II, being considerably higher-end in specification.
At £2,500 body only, this is a still a distinctly pricey camera, especially when you consider that the same amount of money can now buy you double the resolution from older models such as the Nikon Z 7 and Sony Alpha 7R III. But Canon has given the EOS R6 a distinct skill-set all of its own, with impressive high-speed shooting and autofocus capabilities. So it's perhaps best seen as a super-charged, more pro-spec'ed alternative to 24MP all-rounders like the Nikon Z 6 and Sony A7R III. But the question is, does its considerable price premium over these cameras bring a tangible reward?
Canon EOS R6: Features
One slightly surprising aspect of the EOS R6 is its 20.1MP sensor, which represents the lowest resolution within Canon's full-frame mirrorless range. In comparison, the original EOS R sports a 30.3MP chip for £1800, while even the entry-level EOS RP offers 26MP for £1220. Then again, the R6's files are only 9% lower in linear resolution compared to its 24MP rivals, which equates to a 300ppi print around 18in wide, rather than 20in. For many applications, that should be more than enough. Pixel count is only one measure of image quality, too, and it's an indication of the R6's qualities is that this sensor is borrowed from the flagship EOS-1D X Mark III DSLR, just with a less sophisticated optical low-pass filter.
In other respects, the EOS R6 out-specs its 24MP rivals. It provides a standard sensitivity range of ISO 100-102,400, that's expandable to ISO 50-204,800 via the ISO menu. Continuous shooting operates at up to 12 frames per second using the mechanical shutter, complete with focus and exposure tracking. This increases to 20fps with the silent electronic shutter, with a massive buffer of at least 120 raw frames before the camera slows down.
Shooting at such speeds will rapidly eat into your card space, especially when shooting raw. Thankfully it's possible to select between using Canon's conventional losslessly-compressed Raw format, which is already very space-efficient, and C Raw, which uses lossy compression to give even smaller files with minimal loss of image quality.
Perhaps the most important new feature introduced in the EOS R6 and R5 is 5-axis in-body image stabilisation (IBIS). Canon hasn't done things by halves, either, claiming the world's best stabilisation of up to 8 stops when paired with selected RF lenses. When optically stabilised lenses are used, either native RF or adapted EF-mount, the camera passes pitch and yaw correction to the lens while the IBIS corrects vertical, lateral and roll movements.
In principle the IBIS works with any lens you can mount, including manual-focus optics used via mount adapters. The catch is that the system needs to know the focal length to work, but programming this in is a pain, as the setting is buried deep within the menus and slow to change even when you've found it. It would be nice to be able to assign this, along with focus peaking, to the depth of field preview or AF-On button when the camera can't detect a lens. The camera doesn't even have the good sense to use the specified focal length to set the minimum shutter speed with Auto ISO.
Plenty of other useful photographic features are on board. It's possible to shoot in multiple aspect ratios, with the native 3:2 joined by 1:1, 4:3, 16:9, and 1.6x (APS-C) crops, although the latter has a somewhat marginal 7.8MP resolution. Canon's Highlight Tone Priority setting protects against whites clipping in bright, contrasty light, an intervalometer enables time-lapse shooting, and there are focus bracketing and high dynamic range shooting modes.
Canon has included both Wi-Fi and Bluetooth for smartphone connectivity. All the usual features are available via the free Canon Camera Connect app, including full remote control over Wi-Fi with a live view display. You can browse your images on your phone and copy across your favourites for sharing, even when the camera is switched off and stowed away in a bag, or elect to transfer every single one to your phone automatically. One standout feature is the ease with which you can use your phone as a simple remote shutter release via Bluetooth, which works really well and is much quicker than establishing a Wi-Fi connection.
Switching our attention to video, the EOS R6 allows recording at 4K resolution at up to 60fps. Switch to Full HD and you also get a 120fps high frame-rate option, but without sound. Canon Log gives output suitable for colour grading in post production, and a zebra pattern display is available to warn of overexposure. The catch is that the EOS R6 suffers from similar heat build-up issues to the R5 when recording a long clip, requiring long recovery times before it'll do so again.
Canon EOS R6: Focal points
Canon has built a superlative mirrorless camera that at last feels like a proper high-end EOS
Dual card slots: The EOS R6 employs twin UHS-II SD card slots for storing files. It's possible to record different file types to each card, use them sequentially, or back up files to both.
Power: Canon's 2130mAH LP-E6NH battery is rated for 380 shots using the EVF, or 510 with the LCD. A mains charger is supplied in the box, and it can also be charged in-camera using a USB-C Power Delivery compliant supply.
Vertical grip: The matched BG-R10 grip accepts two batteries, provides a duplicate set of controls for portrait-format shooting, and costs £420.
Connectors: The R6 boasts headphone, microphone, USB-C and HDMI sockets. It's also compatible with both the RS-60E3 wired and RC-6 infrared remote releases. The audio and remote connectors are carefully placed so they don't restrict the screen's rotation.
Anti-dust: By default, the camera runs a sensor cleaning cycle and closes the shutter when it's  switched off. However it can be set to leave the shutter open if you prefer.
Control lock: A small top-plate button can be used to temporarily disable a user-selectable set of controls, including the dials, joystick and touchscreen
Canon EOS R6: Build and Handling
The EOS R6 uses a very similar design to the R5, but with a conventional exposure mode dial in place of the latter's top-plate LCD. This means that you get a camera that works much more like an EOS DSLR that Canon's previous mirrorless efforts, with familiar elements such as a rear control wheel and AF-area joystick making a welcome comeback. But this traditional EOS DNA is melded with Canon's recent interface updates, and the result is arguably the best-handling camera the company has made to date.
At 138 x 98 x 88mm, the R6 is distinctly smaller than Canon's full-frame DSLRs, but slightly larger than its 24MP mirrorless peers such as the Nikon Z 6 and Sony Alpha 7 III. Much of this comes down to its large, tall grip that's well spaced from the lens mount, meaning your fingers won't get cramped up against larger-diameter lenses. In combination with the decent sized thumb hook, it makes the camera feel extremely secure in your hand, while the increased size gives additional real estate for controls. The body is covered with a multitude of buttons and dials, which all operate with satisfying precision.
Existing Canon DSLR users should be able to pick up the R6 and get going almost straight away. It uses the same underlying control logic, with the front dial changing the primary exposure setting, and the rear dial controlling exposure compensation in the P, Av and Tv modes. However it has an additional top-plate thumb dial, which is now used to set the ISO. In a rather brilliant twist, in auto ISO you can use it to shift to your preferred value, with the camera reverting to Auto for subsequent shots after a brief interval. I found this to be an extremely useful feature.
In place of the row of buttons that are found in front of the top LCD panel on EOS DSLRs, the Multi Function (M-Fn) button gives quick access to drive mode, AF mode and white balance, along with ISO and exposure compensation. You simply spin either rear dial to select a function, and the front one to change it. Again this works really well, with a key advantage being that you don't have to take your eye from the viewfinder.
The AF joystick is positioned closer to the viewfinder than on Canon's DSLRs, and at first I was worried it might be difficult to operate. But it's really just a small stretch for your thumb, and I rapidly got used to it. With over 5000 selectable focus points covering all but the extreme edges of the image, it's possible to precisely position one over your subject wherever it might be. Clicking-in the joystick returns the focus to the centre of the frame.
One notable feature of the EOS R6's design is the dense cluster of controls that are all operated by your right thumb, including seven buttons, two dials and the joystick. Once you get used to it, though, this works surprisingly well, as you're unlikely to be trying to use all of them in any given situation. However I found that the Q, Info and Magnify buttons are difficult to distinguish by touch, and it's easy to press the wrong one with the camera up to your eye.
Many of the controls can be customised, although I saw little need to do so, as the default setup is almost faultless. One exception is that, in Canon's mystifying way, the joystick isn't active by default, so you have to delve into the menus to configure it to move the AF area directly. I'd also reprogram the video record button in the stills-shooting modes, either to select between different aspect ratios, or toggle focus peaking on and off. Alternatively Canon's flexible Fv mode works immeasurably better if you use it as the reset button, instead of the awkwardly located delete key.
Three C positions on the mode dial are available to store and recall custom set-ups for different shooting scenarios, and the camera can automatically remember any changes you make to these while you're shooting. Surprisingly for a camera at this price point, there's no lock on the mode dial.
Canon's touchscreen interface is superb, and covers every aspect of the camera's operation, including the onscreen Q menu and the main menu system. It complements the physical controls extremely well, and often provides a quicker way of changing secondary settings.
Canon EOS R6: Viewfinder and screen
For composing your shots, the EOS R6 provides a 3.69m-dot viewfinder with 0.76x magnification and a choice of refresh rates: either 120fps for the smoothest viewing, or 60fps to save power. This isn't quite as good as the R5's 5.76m-dot unit, but overall it still provides a very positive experience. The EVF's good-sized rubberised eyecup protrudes unusually far from the camera's back, which facilitates using the touchscreen to move the focus point, and means you're unlikely to get nose prints on the screen.
You get all the usual advantages of an electronic viewfinder: it can preview colour, white balance and image brightness, display neatly designed electronic levels, and even an RGB live histogram for judging exposure. However I found it a bit dark when shooting in bright sunlight, which tempted me to apply unnecessary exposure compensation. While the option to brighten the display is available, this will inevitably come at the cost of battery life.
Beneath the viewfinder is a 3in 1.62m-dot fully articulated touchscreen, with an eye sensor for switching between the two automatically, which is sensibly disabled when the screen is folded out. While some photographers prefer the tilt-only type for its superior speed of use, this design has the advantage of being usable for waist-level or high-angle shooting in portrait format. The screen is easy to pull out and reposition via a cut-out in the body at its lower right, and unlike a DSLR, the camera works exactly the same when using the screen as it does with the EVF.
Canon EOS R6: Autofocus
Once upon a time, the biggest concern about mirrorless cameras was whether they could ever match DSLRs in terms of autofocus speed and accuracy. However the rapid improvement of on-chip phase detections systems has been a game-changer, bringing focus area coverage cross the entire frame, superior subject tracking, and inherently higher accuracy. The EOS R6 delivers in all of these respects.
Thanks to Canon's Dual Pixel CMOS AF, in which every pixel can be used for phase detection, autofocus works exceptionally well, locking onto static subjects in the blink of an eye. It also continues to work in extremely low light, just as long as you can find a decent area of contrast for it to work with. Here it's important to keep in mind that the technology can only recognise vertical edges.
Canon has provided a good array of focus area selection modes, and made it very easy to cycle though then via the AF area and M-Fn buttons. In the face-detection and tracking mode, pressing the centre button in the rear dial tells the camera to lock onto the subject closest to the centre of the frame. If you prefer to specify the focus area manually, there's a choice of spot, 1-point, and two expanded area modes. Both the joystick, and touch and drag AF using the LCD, work really well for repositioning the focus area quickly and precisely.
For moving subjects, along with a conventional zone mode, Canon has provided the option of using large focus zones stretching vertically or horizontally across the frame. These make sense when dealing with subjects that will move within a defined area, such as runners or cars on a track.
It's when you switch to Canon's eye detection and tracking modes, though, that the camera really blows you away. The firm says that it works with humans, cats, dogs and birds, but it certainly goes further than that – for instance I found it worked perfectly with squirrels. It detects and tracks eyes with mesmerising accuracy, and shows an almost impossible understanding of exactly what it's supposed to do. Sony used to have a clear advantage in this respect, but Canon has now closed the gap to its great rival considerably.
Canon DSLR users eyeing up the EOS R6 are unlikely to buy a completely new set of RF lenses in one go, as this would be prohibitively expensive, but instead want to use their existing EF lenses via Canon's Mount Adapter EF-EOS. So they'll want to know how well their lenses are likely to work. I tested a variety of EF-mount lenses of various vintages from both Canon and third-party makers, and including both mid-range and premium 'L' series optics.
The results were impressive, with the EOS R6 working seamlessly with all the lenses that I tried. However there's a significant difference, because no DSLR can come close to matching the R6's ability to hold focus unerringly accurately on the subject wherever they move within the frame, even when you're shooting at a large aperture and regardless of whether you're looking through the viewfinder or using the LCD. Using my old EF 100mm f/2 USM, for example, was a revelation, reminding me of exactly why I love that lens, but with every single shot in perfect focus, which rarely happened on DSLRs.
When you need to switch to manual focus, the dedicated magnify button makes it particularly easy to zoom in for maximum accuracy. Alternatively a peaking display is available in various strengths and colours, and can be quickly toggled on and off by assigning it to a function button. However Canon's new Focus Guide display is the real star of the show: it employs an unobtrusive and intuitive interface that draws on PDAF data to enable rapid manual focus on a selected area of the scene. Unfortunately it only works with electronic lenses.
Canon EOS R6: Performance
In real-world use, the EOS R6's talents extend way beyond its AF system. In fact it's an incredibly accomplished performer which should be able to tackle any photographic task with aplomb. Its mechanical shutter is extremely quiet, which is great in situations where you don't want to disturb the subject. Engage the electronic shutter, and the camera can operate in complete silence.
All of the automated systems work extremely well, with the metering and auto white balance both practically flawless. When you'd like to override the metering for aesthetic effect, the image preview and live histogram provide all the information you need to apply the requisite level of exposure compensation.
Canon's JPEG colour output is very attractive, but I prefer to use the Fine Detail picture style rather than the default Standard option, as it provides more refined sharpening. But there's plenty of detailed control over the JPEG settings, so you should be able to match the output to your tastes. In-camera raw conversion is also nicely implemented for when you'd like to tweak a file before sharing it via your phone.
With its 20MP sensor, the EOS R6 may not capture as much detail as its rivals, but it makes up for this in other aspects of image quality. Low-ISO dynamic range is remarkable; indeed at ISO 100 you can pull up shadows by five stops in Adobe Camera Raw with no problem at all. High-ISO noise performance is equally exceptional, and I'd have no hesitation at all shooting at ISO 12,800 as a matter of course, and even  higher when the situation demands. Overall the sensor delivers superlative image quality, just as long as you don't need to make very large prints.
Battery life is now about the only clear disadvantage of mirrorless cameras, as they consume power whenever they're displaying a live view feed. With the EOS R6's rating of 360 shots per charge, it's definitely advisable to carry a spare battery or two. While inexpensive LP-E6 clones are easy to source, you need Canon's latest NH version for maximum performance and in-camera fast charging.
It also pays to conserve power more assiduously than you would with a DSLR, for instance by switching the LCD to its control panel display, which disables live view when you're not looking through the viewfinder. It's also worth exploring Canon's Eco mode, which can prolong battery life very effectively but is also very aggressive, dimming the LCD considerably after a couple of seconds. It's useful when you're wandering around with the camera in your hand, but you'll want to turn it off when shooting from a tripod.
In-body stabilisation works well, and I was able to get consistently sharp shots at shutter speeds as low as 0.8sec when using the RF 24-105mm f/4-7.1 lens, along with the occasional usable result at even slower speeds. Creditable as this is, it doesn't match the Olympus E-M1 III's ability to deliver consistently sharp multi-second exposures, so I'd take those 'world's best' claims with a pinch of salt.
Even so, Canon users can now discover all the creative opportunities offered by in-body IS, including the ability to shoot at slow shutter speeds hand-held for conveying motion blur, or to use low ISOs to minimise noise and maximise dynamic range in low light.
Canon bundles the EOS R6 with the RF 24-105mm f/4-7.1 IS STM zoom for a £350 premium over the body alone. This is a relatively compact, lightweight and affordable way to get a native lens, with perfectly respectable if not outstanding optics, but the slow maximum aperture is very limiting. I can't help but feel it's better suited to the budget EOS RP, and a camera as good as the R6 ultimately deserves better glass. The RF 24-105mm F4L IS USM is a much better lens, but costs £1120.
The elephant in the room, though, is video. The problem isn't the quality of the EOS R6's output, which is just fine, but the camera's practical usability as a stills/video hybrid. While it can record 4K video clips up to 30min in length, the catch is that once it's done so, it needs to cool down before you can record a decent length clip again, and this literally takes hours. As a result, it's not really a contender for serious video work. But this isn't so much of a problem if you only ever record the occasional short clip, and doesn't have any practical impact on shooting still images.
Canon EOS R6: ISO and noise
At low sensitivities the EOS R6 delivers finely detailed images with attractive colour and barely any noise. Just beware that the ISO 50 setting is more prone to clipping highlights than ISO 100, so is best avoided in high-contrast situations. There's barely any drop in quality on increasing the sensitivity to ISO 1600, with just a little luminance noise becoming visible at 100% onscreen. Indeed it's only at ISO 25,600 that noise has a really appreciable impact, with fine detail starting to blur and colour saturation fading. By ISO 102,400 image quality is unsurprisingly suffering, but it should still be quite usable for shooting fast action in poor light. Only the extended ISO 204,800 option really looks like a step too far.
Canon EOS R6: Verdict
With all the hype around Canon's 45MP, 8K-capable EOS R5, it might be easy to dismiss its 20MP sibling as a cut-price alternative for those who can't afford the real deal. But this would be a huge mistake, because the EOS R6 is a superb camera in its own right that should appeal to many more photographers than its £4200 sibling. If you're a Canon DSLR user intrigued by the advantages of mirrorless technology, but unable to accept the EOS R as a satisfactory option, this may well just be the camera you're looking for.
Indeed judged on its merits as a photographic tool, this is one the finest cameras I've ever had the pleasure of testing. It handles brilliantly, striking a very happy medium between being smaller than a DSLR, but not too small and fiddly. It's most definitely not a mirrorless EOS 6D Mark II, as it's considerably better in every department: its autofocus is incredible, image quality is superb in both raw and JPEG, and the addition of in-body IS is transformative; it's just a shame it's such a pain to configure with manual lenses. The icing on the cake is how brilliantly it works with EF lenses of almost any brand or vintage.
Of course we have to consider the much-discussed video overheating problems, which are extremely disappointing for a £2400 camera, and effectively rule it out for serious videographers. Likewise its relatively low resolution could be a genuine concern for some, and I think Canon should have the grace to quietly retire the EOS R and place its 30MP sensor into this superb body design. But in every other respect, the EOS R6 is a wonderfully accomplished camera that easily scoops our top award.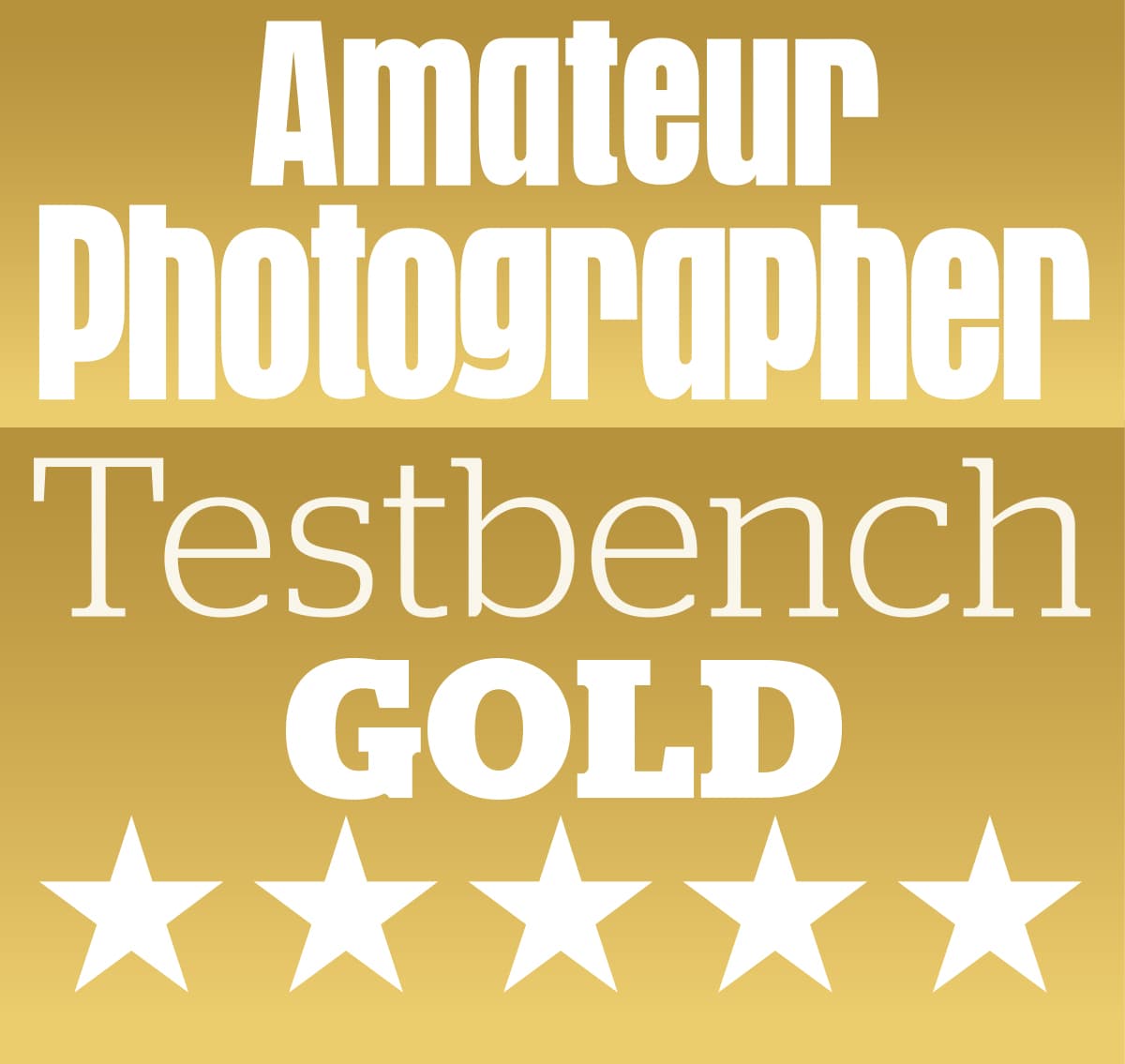 Canon EOS R6 Specifications