The mid-range smartphone market is jam-packed full of different models, all vying for your attention. The Xiaomi Redmi Note 12 Pro + 5G, is at the top of the list for Xiaomi's mid-range Redmi series of smartphone, and like the Xiaomi 12T Pro features a 200MP main camera. But is that enough to impress in the competitive budget phone market?
Key Features at a glance:
200MP f/1.7, 1/1.4inch sensor, PDAF, OIS, 4K 30p video
8MP f/2.2 ultra-wide-angle camera
2MP f/2.4 macro camera
16MP selfie camera with 1080p video
6.67inch AMOLED, 120Hz screen
5000mAh battery
8/12GB RAM, 256GB storage
Android 12
162.9x76x8.98mm
210.5g weight
Redmi Note 12 Pro + Hardware, design and features
We review smartphones from the perspective of choosing a smartphone for it's photography and camera performance, so we'll be starting by looking at what the Redmi Note 12 Pro + offers in terms of the cameras and what features are included for photography and video.
The main 200MP camera uses 16-in-1 pixel binning, giving 12.5MP images. The 200MP sensor is using a 16-in-1 Bayer sensor, and this is designed to give luminous detail at every pixel, but not colour detail for each individual pixel, so whilst this is supposed to give more detail than using a 12MP sensor, it doesn't give more colour detail.
The majority of the camera modes produce 12MP images, with only a few modes letting you select a higher resolution than 12MP. This effectively makes the 200MP sensor a marketing feature, and it takes a lot of effort to actually see the extra detail in images. For 99% of people it really isn't going to make much difference having a 200MP camera, compared to a good 50MP, or 64MP sensor.
For example, you'd think having a 200MP camera, would allow you to crop into the centre of the image at a lower resolution and get an impressive amount of zoom, but unfortunately the 16-in-1 pixel binning sensor means the detail isn't there. (See the Nokia PureView 808 from 2012 if you want to see a good implementation of this idea, which had a 40MP sensor with a standard Bayer sensor, this let you use lossless zoom, at a reduced resolution).
Some smartphones do a better job with high-resolution sensors, and we've seen the best results from the Samsung Galaxy S23 Ultra.
Rather than a flagship processor, as found in the Xiaomi 12T Pro, this phone uses a MediaTek Dimensity 1080 processor. MediaTek are historically known for budget chipsets, but have been making leaps and bounds in recent years with increased performance as well as AI and photography features. For reference, the Geekbench 6 score is 963 single core and 2394 multi-core.
In the camera app you'll find a range of photo modes including Pro, Documents, Video, Photo, Portrait, Night, and in More you can find Ultra HD (this lets you shoot at 50MP or 200MP), Short video, Panorama, VLOG, slow-motion, Time-lapse, and Long-exposure.
In long exposure there are a number of different modes including Moving crowd, Neon trails, Oil painting (waterfalls), Light painting, Starry sky, and Star trails. For most of these modes you can start the exposure and then end it when you've shot for the required time.
There are a number of different filters and effects available in photo and playback modes, including 7 film effects (as seen on the Xiaomi 13 and 13 Pro), with KC64, V-250, H-400, KP160, FC400, C-50D, KG200. We're guessing that some of these are meant to represent Kodachrome, Velvia, Fujicolor, and Kodak Gold.
In playback you'll find the usual editing options, but you'll also find a number of AI options including Art framing, Erase, Sky (sky replacement), Sticker, and Frame. The erase feature is like Google's Magic Eraser, but on first try doesn't seem as quick or refined, and when you first select one of these options, you can end up waiting 10 seconds plus whilst the phone says "Just a sec".
In long exposure there are a number of different modes including Moving crowd, Neon trails, Oil painting (waterfalls), Light painting, Starry sky, and Star trails. For most of these modes you can start the exposure and then end it when you've shot for the required time.
There's a side fingerprint sensor, as well as AI face unlock for security purposes. NFC is built-in, as well as stereo speakers. Increasingly rare is the inclusion of a 3.5mm headphone socket. There's a generous 5000mAh battery, with a 120W charger included in the box, meaning you can charge your phone in record time. Finally the phone offers an IP53 rating meaning there is some weatherproofing.
How does the Redmi Note 12 Pro+ compare to the Redmi Note 12 Pro?
The Redmi Note 12 Pro+ and 12 Pro are very similar devices, with the same screen size, same battery, and both feature stereo speakers as well as a 3.5mm headphone jack. The rear cameras differ, in that the 12 Pro+ features a 200MP f/1.7 camera, whereas the 12 Pro features a 50MP f/1.9 camera, both with optical image stabilisation (OIS). The ultra-wide, macro and selfie cameras are the same on both. The Pro+ comes with a 120W charger, whereas the Pro comes with a 67W charger.
Redmi Note 12 Pro + Performance
The main camera on the Redmi Note 12 Pro + gives the best results, and with optical image stabilisation (OIS) you can use it in less than ideal conditions. It gives a 24mm equivalent, meaning wide-angle shots, which is great for landscapes as well as general photography.
The camera gives bright colourful photos, and detail is reasonable. Nowhere near what you'd get from a real camera with a high resolution sensor, but as long as you treat the camera as a 12.5MP camera, you should be pleased with the results.
The bright aperture of f/1.7 is reported at f/1.6 in the EXIF data, and this is on the brighter side of things for a smartphone, meaning the ISO speed is normally kept quite low, and images show very little signs of noise.
The ultra-wide-angle camera is almost capable of taking acceptable ultra-wide-angle shots, but even with an 8MP resolution you can see the poor image quality particularly towards the corners of the frame.
It's almost like a toy camera in comparison to the 200MP main camera. How can a phone be marketed as having a 200MP camera, and that being an essential and amazing feature, and then they also provide you with an 8MP camera, as though megapixels don't matter in the slightest? Which is it, do high megapixel counts matter, or do they not?
There is no telephoto camera, however, there is the option to use 2x zoom, which takes a crop of the image. With 200MP on offer, you'd think you'd get some decent results, but unfortunately the results aren't anything special. If you pinch to zoom you can go up to 10x digital zoom, but we wouldn't recommend using anything more than 2x zoom.
The 2MP macro camera is quite frankly terrible, with a low resolution of just 2MP, and a fixed focus, you can only use it at a specific distance. This is clearly a waste of space, as you can get better close-up results from the main camera, with more natural looking results, better focus, and better background blur. It's a shame they didn't spend the money on a better ultra-wide-angle camera, rather than the 2MP macro camera.
Even when using the main camera and 2x digital zoom, you're still going to get better photos than using the dedicated macro camera. It really is time these 2MP macro cameras we banished from society.
The portrait mode lets you adjust the "aperture" with differing levels of background blur depending on what you select. There are beauty options, as well as access to the filters. The framing stays the same as when using the normal photo modes, and it's a shame there isn't a slightly closer crop available.
The selfie camera gives you 16MP images, however, the level of detail on offer looks like the camera is a quad-bayer setup, meaning you get roughly 4MP of detail in the images. As long as you don't look to closely then the results are reasonable.
Video recording
Video options include 4K at 30p, FullHD at 30/60p, and slow-motion at 1080p, at 120fps. The selfie camera is maxed out at 1080p. Recording 4K video handheld, stabilisation performs at a reasonable level, however I've definitely seen better stabilisation on other smartphones. Lens flare is an issue in this video, but was generally not much of an issue in photos.
See our guide to the best phones for video.
Value for Money
Priced at £449, this is one of the cheapest smartphones with a 200MP camera, however, we'd much prefer a better combination of two good rear cameras that one good, and two poor cameras, as is the case with the 12 Pro+. It's a real shame, as everything else about this smartphone, as a phone, is nice.
The best alternative is the Google Pixel 7a which has an excellent dual camera rear setup, clever AI photography features, and a good selfie camera with 4K video. Other alternatives to look at can be found in our guide to the best budget phones.
Redmi Note 12 Pro+ 5G Verdict
The main camera gives the best results, so ultimately, despite this camera having a triple camera setup on the rear, it's really only one camera that you'll actually want to use. At this price point you could be looking at a Google Pixel 7a which has a proper dual camera setup on the back with a great main camera, and a good ultra-wide, as well as a good selfie camera.
The 2MP macro camera is perhaps one of the most pointless additions ever made to a smartphone. The results are terrible, and you get better results from the main camera. It's a shame they didn't remove the macro camera, and spend the money on a better ultra-wide-angle camera, as this gives soft images.
With this smartphone the key selling feature is the 200MP camera, and it feels like the other cameras have been added as an afterthought, after spending all the money on the main camera. This gives you a smartphone that is not very well rounded in terms of the cameras on offer.
However, if you want a budget smartphone with a large 120Hz screen, 120W charging, and a headphone socket, and aren't really too concerned about the camera features, then this is a phone that could be for you. But for photographers who want more, there are better options.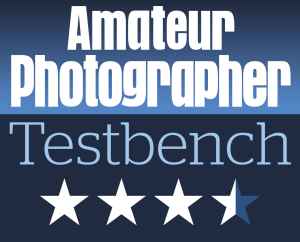 See more options in our guide to the best budget camera phones, or for those with more cash to splash, have a look at our best camera phones for photography. 
---