The Xiaomi 12T Pro is a mid-range smartphone, and is one of very few smartphones that offer a 200MP main camera, thanks to the use of the Samsung ISOCELL HP1 sensor, which offers 16-in-1 pixel binning to give 12.5MP images.
Key Features
200MP main camera, f/1.69, AF, OIS, 1/1.22inch sensor
16-in-1 pixel binning (12.5MP), or 4-in-1 pixel binning (50MP)
8MP ultra-wide, f/2.2 unspecified sensor size
2MP macro, f/2.2 unspecified sensor size
6.67inch AMOLED display, 1220×2712 pixels, upto 120Hz, DCI-P3, HDR10+, Gorilla Glass 5
8GB/256GB storage
Snapdragon 8+ Gen1
Android 12
163.1×75.9×8.6mm, 205g
Xiaomi 12T Pro Features
Starting with the main camera unit, the 200MP sensor gives a 16-in-1 pixel binning, and this is the default mode, with a 12.5MP image the resolution you get from the majority of the modes. You can, if you want, switch to a 50MP 4-in-1 pixel binning mode for higher resolution images, or even switch to 200MP images, but these resolutions are only available in specific "UltraHD" modes, rather than being available in all the different photo modes.
In addition to the 200MP camera, you'll find an 8MP ultra-wide camera, and an almost entirely pointless macro camera, with a very low resolution of 2MP. You'll also find a 20MP f/2.2 selfie camera with fixed focus.
There are a range of long exposure modes available with six "effects" (Moving crowd, Oil painting, Neon trails, Light painting, Starry sky, Star trails). The oil painting option can be used for slow-motion waterfalls and similar.
The phone offers incredibly fast charging, up to 120W, with the provided charger and USB cable, as well as a flagship level main processor, with the Snapdragon 8+ Gen1.
4K video can be recorded at 60fps or 30fps, and there is also an 8K video recording option, as well as ultra-high-speed video recording up to 1920fps (at a reduced resolution).
Handling and Design
There are heavily curved corners can be found on the screen in the four corners, however it's worth noting that the screen does not have curved edges like some flagships.
The 12T Pro smartphone is relatively thin, except for the cameras which jut out of the back of the phone not just once, but twice, with the 200MP camera unit sticking out even further again. Whether this is an issue or not, only time will tell. It does make the smartphone wobble when you place it down on a desk or flat surface.
As mentioned earlier, the phone offers incredibly fast charging, up to 120W, however, this is only available with the 120W charger included in the box, along with the specific USB cable in the box. Use other, lower power chargers and you won't get this speed, and similarly if you lose this USB cable, then you'll not be able to benefit from the high-speed charging.
The Android experience is not too different from other smartphones, and it doesn't take too long to get used to the layout of apps and settings. It's also easy to search for settings when needed, making it even easier to use. It's about time a search function was added to standard cameras.
Be aware that some of the shooting modes need to be downloaded before you can use them, this is fine if you're somewhere with a mobile signal, but could be awkward if you find yourself without mobile signal or enough data to download the shooting mode(s).
Xiaomi 12T Pro Performance and Image Quality
General image quality is middling, with somewhat washed-out colours depending on the shooting conditions. There are also inconsistent results from shot to shot, with the camera sometimes producing HDR images, and other times giving a washed-out sky. Focus struggled at times, particularly when trying to photograph subjects closer to the camera.
"UltraHD" 50MP + 200MP images
If you shoot using the 50MP option then you can see more detail in images. Unfortunately, the same can't be said for when you shoot using the 200MP option, with the image simply giving you a more pixelated view and an unmanageable file size (both in megapixels and megabytes). So for the most part, you're simply going to be better off using the standard photo modes, with 12MP images, as this lets you access all the different shooting modes available, such as portrait, etc.
Ultra-wide angle 8MP camera
The ultra-wide-angle camera gives you 8MP images that aren't particularly impressive, but should suffice when used on social media sites such as Facebook and Instagram where images are shown at a lower resolution. If you view the images in detail, there are soft corners, with clear distortion, and low levels of detail. There is also, on occasion issues with dynamic range when using this camera.
2MP Macro camera
The dedicated macro camera on the 12T Pro has a fixed focus, and produces 2MP images. This is, as expected, fairly poor, and you can get noticeably better results simply by using the main camera and using 2x digital zoom, and then you get a 12.5MP image with better bokeh, and noticeably more detail.
Motion mode(s)
Water smoothing works well, giving you control over how long the exposure is when using the "Water painting" mode, which creates smoothed over water. This is an improvement over some other phone cameras that do not give you control over how long the exposure is.
The front facing 20MP f/2.2 selfie camera gives good results as long as you don't spend your time 'pixel peeping', with results looking good on screen. As the lens has a fixed focus point, at roughly arms length away from the phone, there is a sweet spot for focus, and this gives a slightly blurred background, which can be increased by selecting the portrait mode.
Video performance
Video recording in 4K lets you use 60fps or 30fps, but doesn't give the option of 25 or 24fps which is fairly common for most smartphones.
Video recording gives good results, although care needs to be taken when panning to help keep video looking smooth.
Value for Money
The Xiaomi 12T Pro is available for £635 to 699 sim-free, this puts it up against a number of other smartphones around this price point, although it's worth noting that the 12T Pro comes with 256GB storage, which is more than most other smartphones at this price point.
Alternatives include the Google Pixel 7 – with full-resolution ultra-wide (12MP), and wide-angle (50MP) cameras, with a 2x digital super resolution zoom, which is cheaper at £599. There's also the Samsung Galaxy S22 – again with full-resolution ultra-wide (12MP), wide-angle (50MP), and telephoto (10MP) cameras, with a price of around £590-£730 (depending on version). Another option is the OnePlus 10 Pro, with 50MP ultra-wide, 48MP wide, and 8MP telephoto cameras, available for £649.
Xiaomi 12T Pro Verdict
The Xiaomi 12T Pro has a lot going for it, for the price, with a flagship level processor, ultra-fast charging, and a great looking screen. Unfortunately in the camera department, it feels like Xiaomi spent the majority of their money on the 200MP camera, and then had to cut back on the other cameras, with an 8MP ultra-wide camera, and the almost entirely forgettable 2MP macro camera.
The 200MP sensor seems to serve very little purpose, other than being a marketing tool. You can shoot 50MP or 200MP images if you want, but as this is only available in a specific "UltraHD" or "Pro" mode then you are forced to shoot at 12.5MP in the vast majority of shooting modes.
It will be interesting to see how the Samsung Galaxy S23 Ultra, with a 200MP main camera performs in comparison, although it's worth noting that this is roughly twice the price of the 12T Pro.
Another issue is that the 200MP camera doesn't match the low-light night performance of the Google Pixel 6, or Pixel 7, which are both cheaper (at RRPs), although this can also be said about many other smartphones.
Which brings us back round to the conclusion that there's no real reason for this smartphone to have a 200MP camera, over a more normal 48/50MP camera. Perhaps if they did use a 50MP main camera, they could have included a better ultra-wide camera, instead of an 8MP unit, and perhaps we could have seen a telephoto camera?
Unfortunately for the 12T Pro, if you buy a Google Pixel 7, Samsung Galaxy S22 or OnePlus 10 Pro, you're going to get a better all-round camera system, or even a camera with a telephoto camera unit.
Overall, it's a very nice smartphone, with a better than average amount of storage (at 256GB), however, if camera quality is your highest priority, then there's a much better camera balance to be found on other (sometimes cheaper) smartphones such as the Google Pixel 7 and Samsung Galaxy S22, with the S22 offering a triple camera setup which includes ultra-wide, wide and telephoto cameras.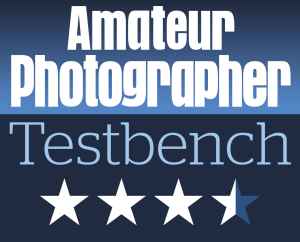 Find more smartphone options in our guide to the best camera phones for photography. How many megapixels do you need anyway?