The Xiaomi 13 sits near the top of the flagship range of Leica branded smartphones from Xiaomi, with the 13 Pro and Ultra above it. The top of the range Xiaomi 13 Ultra, has a 1inch sensor and variable aperture, plus an additional telephoto camera.
The 13 is a mid-sized, almost compact smartphone, with a 6.36inch screen, and a more wallet friendly price of around £799. With a triple camera setup and Leica colours, is this a smartphone that delivers the goods for photographer? Joshua Waller finds out in this full review.
How does the Xiaomi 13, 13 Pro, and 13 Ultra compare?
As you go up the Xaiomi 13 range the camera system improves, with a triple camera setup on the 13 and 13 Pro, and then a quad camera setup on the 13 Ultra. Here are the different cameras on each in a nutshell:
13: 50MP main, 12mp ultra-wide, 10mp 3.2x telephoto
13 Pro: 50MP main (1inch sensor), 50MP ultra-wide (with AF), 50MP 3.2x telephoto (with close-focus)
13 Ultra: 50MP main (1inch sensor, variable aperture), 50MP ultra-wide, 50MP 3.2x, 50MP 5x
Read our Xiaomi 13 Pro review for full details.
Nb. Xiaomi are the company behind Poco and Redmi smartphones as well. Sometimes the branding is simplified to "Mi" and Xiaomi is normally reserved for the flagship products.
Key Features at a glance:
50MP main camera, f/1.8, 23mm equivalent, OIS
12MP ultra-wide camera, f/2.2, 15mm equivalent, no AF
10MP telephoto camera, f/2.0, 3.2x, 75mm equivalent, OIS
32MP selfie camera, f/2.0, 22mm equivalent, FullHD video
Upto 8K video 24fps, 4K upto 60fps, FullHD upto 1920fps
6.36inch screen, AMOLED, upto 120Hz, Gorrilla Glass 5
4500mAh battery
8/256GB and 12/256GB options
Android 13, Snapdragon 8 Gen2
Dimensions: 152.8 x 71.5 x 7.98mm
Weight: 189g
Xiaomi 13 Features
We review smartphones from the perspective of choosing a smartphone for it's photography and camera performance, so we'll be starting by looking at what the Xiaomi 13 offers in terms of cameras and what features are included for photography and video.
The Xiaomi 13 is part of Xiaomi's partnership with Leica, and like most similarly priced Android smartphones offers a triple camera setup on the rear, as well as a punch-hole selfie camera on the front.
On starting the camera app for the very first time you are prompted to choose between Leica Vibrant and Leica Authentic colour, and as you can tell from the name, Vibrant gives you more vibrant and colourful images, whilst Leica Authentic is designed to give you more natural looking images. Both are tuned to give "Leica" esque colours. More on this later in the review.
The main camera features a 50MP quad-bayer sensor, which means you get 12.5MP images unless you specifically use the 50MP shooting mode. If you switch to this mode you don't get the Leica colour options. This is joined by a 10MP f/2.0 telephoto camera, with a 75mm equivalent view, as well as a 12MP f/2.2 ultra-wide-angle camera with a 15mm equivalent view.
The selfie camera is a 32MP quad-bayer sensor camera, meaning you get pixel-binned 8MP images. The lens is fixed focus, meaning there is an optimal distance from the camera to the subject, and if you go outside of this you'll end up with blurred faces.
The Xiaomi 13 feels incredibly sturdy and well-made with an IP68 rating, although the back of the phone is very prone to fingerprints. This can be avoided with a case or skin. There's also face unlock available.
There are all the usual features that are now expected on this level of smartphone, including stereo speakers, USB type-C, and the latest versions of Bluetooth (5.3) and Wi-Fi (6e). There's an under-screen fingerprint reader, a 4500mAh battery, plus NFC, as well as the latest Snapdragon 8 Gen2 processor, meaning you'll get fast performance and a responsive experience. There's a 67W charger included in the box, meaning rapid charging as well.
The Camera App shooting experience
There are a wide variety of options available, and the first time you start the photo app, you're given the choice of Leica Vibrant or Leica Authentic colour. However, you can also select from a long list of additional colour modes, such as Leica Viv (Vivid), Nat, BW Nat, BW HC, KC64, and others. These aren't explained, so it's up to you to guess that KC64 is most likely meant to represent Kodachrome 64.
Switch on AI and the colour reproduction will be adjusted again, depending on what the AI decides. This can make it difficult to work out what the best options are, but sticking with Leica Vibrant, and switching AI and the filters off is probably the easiest. You also don't get much information in playback, with the details tab missing a lot of information, other than the basics, such as the EXIF data.
Switch to the Pro mode and you get a variety of advanced options as well as raw shooting, plus you can adjust saturation, contrast and sharpness manually, but you still have to choose between Leica Vibrant or Leica Authentic. These differences found between the different shooting modes and cameras can make the shooting experience feel a little disjointed.
There are also a range of long-exposure modes, including moving crowd, neon trails, oil painting (waterfalls), light painting, starry sky and star trails. There's a super-moon mode for shooting photos of the moon, and this sets the camera to 5x zoom. Hopefully it isn't using the same AI as Samsung.
Xiaomi 13 Performance
Colour reproduction tends to alternate between a little bit dull and cool, lacking warmth, and then going the other way and being overly saturated, particularly blues and greens. This was noticed with the camera set to Leica Vibrant.
There are two options for colour – Leica Vibrant and Leica Authentic. Leica Authentic seems overly dull and lacklustre, so I opted for Leica Vibrant, and there were times when even this seemed quite dull, and times when it was too "vibrant". Switch on AI and you'll get even more vibrant colours.
I don't really mind too much if colours are too vibrant, but have switched off AI to try and avoid them from be excessively vibrant (saturated). However, if the colour reproduction changing wildly (even with AI switched off) is something that might frustrate you, then you may want to switch to the other modes, such as the 50MP mode, or the selfie camera, where the Leica colour options disappear.
The f/2.2 ultra-wide-angle camera gives a 15mm equivalent, with fixed focus. There is some noise visible in images, even when shooting in bright sunny conditions, however, this is reasonably good looking, as detail remains decent and distortion is well-controlled. The lack of auto-focus means the camera can't be used for macro photography, and low-light performance isn't as good as the main camera.
Apart from the previously mentioned colour "issues" – the main wide-angle camera performs very well, giving good results in low-light thanks to the dedicated night mode. If the camera detects low-light then the camera will automatically switch to the night mode.
Focus can be a bit hit and miss, with the telephoto camera occasionally missing focus, and instead focusing on the background rather than the foreground subject, and therefore it's best to think of the telephoto camera as most suited to distant subjects. Pincushion distortion is visible when there are straight edges in the frame, and detail did look a little soft at times.
Macro performance is an area that is lacking as I tried to use the telephoto camera for close-up photography, however if lighting levels are too dark, the 3.2x option simply uses digital zoom from the main camera. Also if you're too close to the subject, which is a lot of the time, then the phone will simply switch to digital zoom, using the main camera, and you have no way of knowing unless you check the image details in playback.
In the portrait mode you can adjust the f-stop and this will alter the level of background blur, and you can apply beauty effects if you want. There's also a set of Master lens options within the portrait mode with the choice of a 35mm (black and white, above), 50mm (swirly bokeh), 75mm (portrait), and 90mm (soft focus). Some of these are better than others, and the 90mm soft focus option is best avoided.
The selfie camera gives a number of portrait options, however, one option that would be really useful to have is the ability to switch on the HDR mode when taking portraits with the selfie camera. Switch to the photo mode and you can have HDR on, but you can't have any portrait effects. Switch to the portrait mode (with bokeh, skin smooth, beauty modes etc), and you can't use the HDR option, resulting in portraits lacking dynamic range.
The look of standard photos, and portrait photos, without the use of skin smoothing can look overly detailed, giving a harsh look to skin tones and detail.
The Leica colour options disappear when using the selfie camera, and the lack of AF, will disappoint, as will the lack of 4K video, meaning that vloggers would be better off using the rear cameras.
Video can be recorded in 4K resolution from all of the rear cameras. If you want to record 8K video then this can be done with the main camera only, at 24fps. Video stabilisation works relatively well, and there are different options depending on how strong you want the stabilisation to be, with the best options available with the main camera only. Switch on HDR video, and this is also only available with the main camera.
Value for Money
At £799 this is a good value smartphone, with a triple camera setup, however, the Samsung Galaxy S22 ($450 / £450-570, 128GB/256GB), and S23 ($750 / £799-849) are also strong contenders, as well as the Google Pixel 7 Pro ($570 / £690-849).
If you're specifically looking for a compact smartphone, then the Samsung Galaxy S22, Asus Zenfone 9 and Xiaomi 13 are all in the running.
It's also better value than the iPhone 14, which is $799 (renewed) / £849, with a dual camera setup. You'll need the iPhone 14 Pro (from $1009 / £1099) if you want a triple camera setup from Apple. If your budget stretches further then the Xiaomi 13 Pro is the next step up, and features a similar, but improved triple camera setup, with improved macro performance amongst other things.
Xiaomi 13 Verdict
The Xiaomi 13 is a nice mid-to-premium range, mid-sized smartphone, with some nice features, and a reasonably good triple camera setup, however, it's ever so slightly let down by the selfie-camera, which lacks 4K video recording, and lacks AF. This has been available on most higher end Samsung smartphones for several years, and is also available on the significantly cheaper Samsung Galaxy S22.
At this price point, and in such a competitive market, smartphones really need to be giving users excellent cameras all-round, and in the case of the Xiaomi 13, the rear cameras are very good, but the ultra-wide-angle camera could be better (with AF), and the selfie camera could also be better. There's also the lack of a dedicated macro mode, which means those looking for a smartphone for macro photography are better off looking elsewhere.
We were also left having to second guess what the colour would look like, as the Leica Vibrant colour profile could vary wildly depending on the scene photographed. We didn't want to use the Leica Authentic colour option as this was too muted for our tastes, either. Then in other modes these options disappear, and the AI setting can further muddy the waters and add confusion to the shooting experience.
However, saying all this, you could quickly get used to the colour options if you weren't comparing this phone to others, and it's nice to see that the colours generally match between the ultra-wide, wide, and telephoto cameras, and if you're a fan of highly saturated photos, then this might be to your liking.
Unfortunately for Xiaomi, other brands like Apple, Samsung and Google, are ever so slightly more refined, and make the shooting experience just that little bit easier, and whilst this is still a very good smartphone, it doesn't quite reach the same level of finesse as others. For just a little bit more money, you can get a smartphone with improved selfie camera, or better macro performance.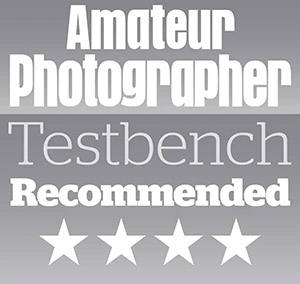 Find more great smartphones in our guide to the best phones for photography, or have a look at the best budget phones for photography.
---