With a one-inch sensor and lenses co-engineered with Leica – is the Xiaomi 13 Pro a contender for best smartphone for photographers?
Xiaomi 13 Pro at a glance:
50MP wide camera, 23mm equivalent, 1-inch IMX989 sensor, f/1.9 aperture, Hyper OIS
50MP telephoto camera, 75mm equivalent, f/2.0 aperture, OIS, 'floating' telephoto lens
50MP ultra wide camera, 14mm equivalent, f/2.2 aperture
32MP selfie camera, 1080p video
8K video 24fps, 4K video 60fps
6.73-inch display, 3200×1400, Pro HDR display, Corning Gorilla Glass Victus
Operating system – Android 13
Processor – Snapdragon 8 Gen 2 Mobile Platform
12GB memory, 256GB – 512GB storage
Hardware, design and features
We review smartphones from the perspective of choosing a smartphone for it's photography and camera performance, so we'll be starting by looking at what the Xiaomi 13 Pro offers in terms of cameras and what features are included for photography and video.
The smartphone market is seemingly pretty much dominated by the likes of Samsung and Apple, but there's plenty of other manufacturers out there keen to grab your attention.
One such producer is the Chinese company, Xiaomi, which you might be surprised to learn actually accounts for around 12% of global smartphone sales – it might not be so popular in the US or UK but in other markets it's as big as those other household names. At the time of writing, it's hard to find the Xiaomi 13 Pro on sale in the US.
Xiaomi has teamed up with Leica
We've seen a few collaborations between traditional camera makers and smartphone producers in the past few years, such as OnePlus teaming up with Hasselblad. Xiaomi has teamed up with Leica – previously known for working with Huawei – to produce the lenses for the 13 Pro (and other models), which is likely to give an attractive sheen to prospective owners particularly interested in the phone's camera capabilities.
There's plenty of other impressive camera specs here too, with three 50 megapixel sensors, one of which being a large one-inch format – something which is still very rare to see in a smartphone. The default output of images is 12 megapixels, unless you elect to shoot in 50MP mode.
The 'telephoto' camera boasts a 75mm equivalent focal length and is described as 'floating'. Apparently inspired by the Leica Noctilux-M 75 f/1.25 ASPH lens, the lens module moves backwards for close-up shots, and forwards when required for portrait work. With this lens you can shoot as close as 10cm away from the subject.
Meanwhile, the ultra wide lens is also equipped with macro capabilities, this time allowing you to get as close as 5cm to the subject – but with a completely different angle of view. These two functions together make the 13 Pro one of the best smartphones for macro currently on the market.
At 6.73-inches, the Xiaomi 13 Pro's screen is on the large side of the market, being comparable to models such as the Samsung Galaxy S23 Ultra (6.8-inches) and the iPhone 14 Pro Max (6.7-inches). Some may find these larger sizes a little overwhelming for their hands, but it seems to be a very popular trend at the moment – and it's hard to deny how good your photos and videos look good on a bigger screen.
Rounded edges and a very shiny exterior give the Xiaomi 13 Pro a very polished look – it's wise to invest in a case to stop it from slipping off smooth surfaces. The screen makes use of Corning Gorilla Glass Victus so it should withstand knocks and scrapes fairly well, while the phone is 1P68 water and dust resistant (it's been tested to survive depths of 1.5m for up to 30 minutes).
As with many modern smartphones, the Xiaomi 13 Pro is capable of recording video at up to 8K, with 24fps available at that resolution. The average user is far more likely to use 4K (up to 60fps) or Full HD (also up to 60fps). A slew of other video options including slow motion (up to 1920fps), night video, video pro mode and a tracking mode are also available.
A 4820mAh battery is included, which has fast-charging capability – indeed a charger is even included in the box, a relatively rarity these days. With this 120W charger, you can fully charge the phone in under 25 minutes. Wireless charging is also available. In our tests, we found that the phone generally lasted a full day with reasonably modest usage, including several photo and video sessions.
12GB of RAM is included, while a Snapdragon 8 Gen 2 Mobile Platform makes the smartphone pretty swift in operation – at least for our purposes (photography mainly). In theory there's both 256GB and 512GB storage options available, but at the time of writing, it was hard to find any 512GB options actually on sale.
Xiaomi 13 Pro camera app
The Xiaomi 13 Pro uses quite a comprehensive native camera app, with several different shooting modes available to choose from.
By default, the shooting mode is "Photo", which is what most people are likely to use as their go-to shooting mode. Here you can access the three different lenses (marked 1x, 0.6x, 3.2x, as well as fourth 2x option, which is a digital zoom using the 1x lens. Further digital zooming up to 70x is also available by pinching on the screen.
In this mode, you can opt to switch on HDR shooting, a flash and "AI" modes – the latter of which adjusts settings based on what the camera thinks it's looking at. There's an interesting option to switch between "Leica Vibrant" and "Leica Authentic" colours too – the former is the default option and gives image colours a slight boost in saturation and contrast. You can also change options such as timer, aspect ratio and switching on Gridlines for composition. Other settings are automatic – such as if you move close to a subject, the wide-angle 5cm close-focusing will kick in, and if there's not much light, the automatic Night mode will activate.
To the left of photo mode is Video, where you can again access all of the lenses and digital zooming options. You can switch on HDR video recording or activate stabilisation options (Steady video or Steady video pro). You can choose resolution and frame rate options, noting that some options won't be available depending on the combination of settings you might try to choose – for example you can't shoot 8K and HDR at the time.
If you head to the "Pro" mode you'll be able to select a number of different shooting parameters, including white balance, focus, shutter speed, ISO, and exposure compensation. You can also shoot with any of the three lenses, and you can also shoot in raw (DNG) format. Here you can activate 50MP shooting (but not if you want to shoot in raw format), too, as well as change aspect ratio or switch on a timer. The same Leica Authentic / Leica Vibrant options are also available here too.
The Portrait mode is somewhat unusual compared to most other smartphones. You can use it in "standard" mode, where you'll be zoomed quite far in on the person (or other subject – such as still life), using the 3.2x telephoto camera.
If you want to include more of the subject's context, you'll need to tap an icon of a body to zoom out. As well as this, you can also choose to shoot with the Leica "master-lens" system.
If you tap a lens icon, you can choose between Black and White 35mm, Swirly Bokeh 50mm, Portrait 75mm and Soft Focus 90mm. All are worth experimenting with, but the Black and White and Portrait options give the best results.
Other modes which can be used include a selectable Night mode, Panorama, Long exposure, Time-lapse and 50MP.
Performance – image quality
The Xiaomi 13 Pro delivers fantastic image quality in a wide range of shooting situations, making it a good competitor to some of the other best smartphones for photography, such as the Samsung Galaxy S23 Ultra and the iPhone 14 Pro.
As we'd expect, the main sensor performs the best, producing images which are nicely detailed and have a good level of punchy colour – particularly if you shoot with the Leica "Vibrant" setting. Sometimes the "Authentic" setting can err a little on the dull side, although it's fair to say that the Vibrant setting is perhaps a bit much for bright blue skies on occasion.
The AI setting for blue skies goes even wilder, so we'd advise using that with caution. Better news is that colours seem to be well-matched between the three different lenses, so if you shoot the same scene from a variety of vantage points you should find that the results are fairly uniform.
It's reasonably rare to have very high-resolution sensors for anything other than the main sensor, and even more rare to have 50 megapixels for a telephoto lens. Both the additional lenses put in a great performance, although unsurprisingly in lower light conditions, they're not quite as good as the one-inch main sensor.
As we often tend to find, shooting in ultra high resolution modes is generally a fairly pointless exercise – unless you have a specific desire to print smartphone images at massive sizes. However, it's interesting that unlike with most smartphones, you can shoot using all three lenses in 50MP mode, so subjects such as macro – using the telephoto optic – do indeed present more detail if you're photographing something with lots of fine elements. However, it's also true, that the additional detail is only really revealed if you scrutinise images closely.
Digital zoom is helpful up unto a point. If you stick with 10x, the results aren't too bad – especially if you don't scrutinise them too closely – but if you start moving into 30, 40 or even 70x, you'll be left with blurry and unusable images, so it's best to avoid.
Portrait mode does a good job, particularly when the subject has a fairly simple outline. There's a reasonably natural drop-off in focus from the main subject, especially if you're only looking at it at the small size of the phone screen itself – rather than large on a computer screen.
Night mode delivers the best results with the main lens – as expected, but both the ultra wide and the telephoto also do a pretty good job, producing fairly impressive results which again compete with other similar flagship models.
Video performs pretty well – most users probably don't have need for 8K video, but the 4K and Full HD options produce good results. Switching on stabilisation comes in handy if you like to move while recording, but otherwise, the standard settings are pretty good.
Value for money
At first glance, with an asking price of over £1000, the Xiaomi 13 Pro seems like a fairly expensive proposition. However, when you compare it to other competing flagships, it starts to look a little more reasonable.
For example, the iPhone 14 Pro's cheapest price is the same at £1,099, but you get a much smaller screen. The iPhone 14 Pro Max starts at £1,199. The difference is even more stark when looking at the Samsung Galaxy S23 Ultra, which starts at £1,249.
So, while the Xiaomi 13 Pro might not be exactly cheap, it fares well when compared to other models that perform in pretty similar ways. The 13 Pro is probably also likely to drop in price more quickly, and on the second-hand market, compared with the likes of the bigger name (at least in certain markets) Samsung and Apple phones, so the gap between prices is likely to become even wider.
If you've been looking to upgrade your smartphone to a latest flagship and aren't too bothered about going for one of the big names, it's certainly worth considering saving yourself some money and going for the Xiaomi, and for those on a tighter budget, have a look at the Xiaomi 13, or the Google Pixel 7 Pro.
Xiaomi 13 Pro Verdict
There's an awful lot to like about the Xiaomi 13 Pro if your main concern is the quality of the on-board cameras.
While it doesn't quite steal the crown from the Samsung Galaxy S23 Ultra, it's an extremely capable smartphone which produces excellent results in a wide variety of different shooting scenarios.
It's packed with a good range of features, and having three 50MP sensors, including a one-inch main one, puts it ahead of most rivals – while the collaboration with Leica seems to have paid off well too.
A relatively high price point for a device from a company that doesn't have the household name status of other manufacturers like Apple and Samsung may put off some buyers, but if photographers are willing to look past that then they can pick up a very good flagship and make a saving. Let's also not forget that you get a high-speed charger in the box, making it even more valuable.
Since the 13 Pro was released, Xiaomi has also announced the Xiaomi 13 Ultra – which promises to be the ultimate smartphone for photographers, hopefully review units will be available soon and we'll be able to find out if that's true.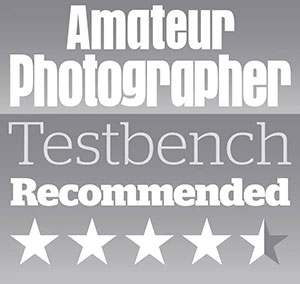 See more options in our guide to the best phones for photography, plus have a look at our guide to phone tripods.