The latest Pixel refresh is a mid-year update to the entry-level model in the range, and this time the new Google Pixel 7a includes a number of updates that will benefit photographers, including an updated main camera, and the addition of the motion modes found on the 7 and 7 Pro. Could this be the best budget phone? Find out in our full review.
The Pixel 7a now costs $449 / £429, which is a bump in price compared to the Pixel 6a which is available for £299 / £264.
Goodle Pixel 7a at a glance:
64MP wide-angle, f/1.9, 25mm equivalent, (83°), OIS, 4K 60p
13MP ultra-wide, f/2.2, 14mm equivalent, (120°), 4K 30p
13MP selfie camera, f/2.2, 21mm equivalent, 4K 30p, face unlock
6.1inch FullHD gOLED, upto 90Hz, screen
Battery: 4385mAh (18W charging, 7.5W wireless)
Operating system and processor: Android 13, Titan M2 processor
Size and weight: 152.4 x 72.9 x 9.0mm, 193g (IP67 rating)
8GB RAM, 128GB storage
Google Pixel 7a Hardware, design and features
We review smartphones from the perspective of choosing a smartphone for it's photography and camera performance, so we'll be starting by looking at what the Google Pixel 7a offers in terms of cameras and what features are included for photography and video.
The design of the Google Pixel 7a should look familiar to anyone who's seen other Pixel phones, with the now standard visor bar across the back housing the dual camera unit. The Pixel 7a steps up the quality in both styling and feel compared to the 6a.
However, there have been a number of improvements made to the smartphone this time round, and whilst they may seem relatively minor, they make a noticeable difference and make this smartphone stand out more, particularly in this sub 500 price point.
The rear cameras have both been updated compared to the Pixel 6a, and similarly the selfie camera has been upgraded to a 13MP camera, now with 4K video, rather than FullHD video on the 6a.
The two rear cameras are now made up of a 64MP f/1.9 main camera with OIS, with a wider view at 25mm equivalent, and 16MP pixel-binned images. The ultra-wide-angle camera is a 13MP f/2.2 camera with a 14mm equivalent. Both support 4K video, with the main camera offering up to 60fps.
The 64MP main camera gives 16MP pixel-binned images, giving a higher resolution than offered by the Pixel 7 Pro, although of course, there is no telephoto camera, so the Pixel 7a has to rely on digital zoom, or Super Res Zoom, like the Pixel 7. By default this gives a 2x option, but you can pinch the screen to zoom even further, up to 8x.
Long exposure has been added, for the first time in the a series, as found on the 7 and 7 Pro, and this is useful for waterfalls, light trails, or crowds etc. However, unlike other smartphones, where you can hold the button for as long as you want, on the Pixel 7a (and other Pixels) the length of time is controlled entirely by the phone, so at times the exposure can be shorter than you wanted.
Real Tone is included, and this is an AI system that has been trained with over 10,000 portraits of people of colour, so that the camera can give improved auto white balance, to ensure people of colour, especially those with darker skin tones, are rendered authentically.
Night Sight is said to be improved, with improved low-light performance, it's also been designed to be quicker than previously. You can adjust the length of time, if you want a longer exposure, and higher quality.
Magic eraser is available, and can be found when viewing photos back in the photo gallery. You'll need to go into the editing options to find this feature.
Photo Unblur is designed to unblur any blurry photo – and works with new photos as well as any old photos in your photo library. It's also designed to work with faces.
The battery is designed to give at least 24 hours of operation, and this can be extended further with extreme battery saver. The battery is a 4385mAh unit, which is fairly generous, however the relatively slow charging at 18W is poor compared to many other smartphones. Wireless charging is supported which is nice to have.
The Camera app
The Pixel 7a camera app is a rather simplistic affair, with options to switch between the cameras, as well as switch to a 2x zoom mode. Like other Pixel smartphones, there is no pro or expert mode available, meaning you won't find full manual controls on this phone.
However, that's not to say that you can't achieve quite a few different things with the right situation. For example, in the Night Sight mode you can adjust this from 3s to 6s, and when the phone detects a stable base, it can extend this even further, with up to a 4 minute exposure possible, making it suitable for astrophotography.
In terms of manual controls, the phone does let you adjust the white balance as well as the exposure, and in advanced options you can enable RAW+JPEG shooting. Beyond this you're fairly limited.
Google Pixel 7a Performance and image quality
The main 64MP wide-angle camera gives impressive results – and is surprisingly capable of close-up photography, such as food photography, with little effort.
Colour reproduction is very pleasing, with great results straight away. Images also appear to be consistent, from shot to shot, as well as between the different cameras on the phone.
Dynamic range, and HDR is handled automatically, and the camera can cope very well with scenes with high levels of contrast.
There are times when images can look very saturated, but generally they give a realistic representation of the conditions. You also get 16MP images, thanks to the pixel-binned images from the 64MP sensor, giving it an edge, in terms of resolution over other smartphones which tend to give 12-12.5MP images.
The 13MP ultra-wide-angle camera gives very good results, with relatively low levels of noise, and very good colour reproduction. Distortion is fairly well controlled, although does become apparent in some circumstances, depending on what you're photographing.
Digital zoom is available as a 2x option, using Super Resolution Zoom, and can give good results, and they look good on screen, but can be lacking in detail, especially compared to actual 2x optical zoom cameras.
You can zoom further by pinching, but again, there is no real match for a telephoto camera, and if you need to go much beyond 2x zoom, then the Google Pixel 7 Pro or another smartphone is needed.
Whilst the camera doesn't specifically talk about "Macro shooting", the close-up focus of the main camera is good enough for close-up shots of food, pets and other small objects, and if you use the 2x option, you can take frame-filling close-up photos of objects as small at Hot Wheels cars.
The selfie camera is a 13MP unit, with fixed focus, and portrait mode is available. This automatically blurs the background, and does a relatively good job of cutting out the subject, without making too much mess of the hair.
This performs best in good light, with lower detail shown in low-light shots. As it's fixed focus you'll need to make sure you're the optimum distance from the camera for the sharpest results, too close and your face will be blurred.
Video recording gives you options for 4K at 60fps from the main camera, or 4K 30fps when using the selfie camera. There are slow motion and time lapse options, as well as a range of video stabilisation options, including standard, locked, active and cinematic pan. For those interested in recording voices, there is a "Speech enhancement" option designed to improve audio when recording in busy environments.
Value for Money
The Google Pixel 7a is available for $449 / £429, which makes it competitively priced with other sub-$500 smartphones, such as the Nothing Phone 1 ($420 / £319), and even begins to give the Google Pixel 7 a run for it's money, with a higher resolution main camera, and a higher resolution selfie camera.
With the Google Pixel 7a offering such a competent and well-rounded camera system, it really does make you wonder if you need to spend more than $500/£450 for a smartphone. When you can get the Google Pixel 7a, and it performs this well, do you really need to spend double this price, to get a flagship camera phone?
Google Pixel 7a Verdict
Google once again proves that you don't need to spend big money to get an excellent smartphone, and whilst it's a shame this phone isn't the same RRP as the Pixel 6a was, the slight increase in price seems well worth it.
The Pixel 7a gives you two rear cameras that perform very well, with a main camera that gives a higher resolution final image than many other phones, a great ultra-wide-angle camera, along with a much-improved selfie camera. The fact that the selfie camera offers 4K video recording, is impressive, especially since some smartphones that cost double the price don't.
There's even a good level of close-up performance from the phone, and even though it doesn't offer a dedicated macro mode, we were impressed by the results it offered, as close-up photos showed plenty of detail. Whilst you don't get a pro or expert mode, you do get a whole host of useful photography features, including motion blur (for creative waterfall shots and more), night mode, magic eraser, plus portrait modes that make you look great.
Sure, the phone is missing a dedicated telephoto camera, but if you just want the occasional 2x photo, then the Pixel 7a can produce decent results. At this price point, there's no other phone I'd recommend, and therefore the Google Pixel 7a comes highly recommended.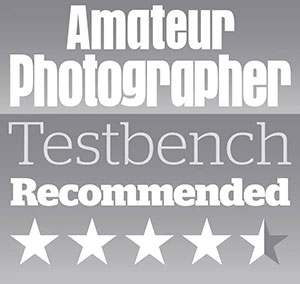 See more options in our guide to the best budget camera phones, or for those with more cash to splash, have a look at our best camera phones for photography. 
---
Read more:
---
Follow AP on Facebook, Twitter, Instagram, YouTube and TikTok.