Leica Q3 at a glance:
£5300
60.3MP full-frame sensor
28mm f/1.7 optically stabilised lens
ISO 50-100,000
Up to 15 fps shooting
5.76m-dot, 0.76x viewfinder
3in, 1.84m-dot tilting screen
8K 30p; 4K 60p; Full HD 120p
Leica's Q-series premium compacts are unique on the market, by combining a fixed prime lens with a full-frame sensor. Sony and Zeiss have previously dabbled in the same sector, with their RX1-series and ZX-1 cameras, but it seems only Leica has the cachet to sustain a genuine line. Following on from the Leica Q of 2015 and the Q2 from 2019, the new Leica Q3 brings a perhaps unexpected slew of updates and new features. Chief among them are a higher-resolution 60MP full-frame sensor, a tilting screen, and significantly upgraded autofocus.
All the essential ingredients that define a Q are still present and correct, though. On the front, there's a fixed, optically stabilised 28mm f/1.7  lens, whose barrel plays host to traditional manual focus and aperture rings. The body is styled to be reminiscent of Leica's M-series rangefinders, including a stepped top-plate, shutter speed dial, and rounded ends. You also get a large corner-mounted electronic viewfinder.
At £5300, the Leica Q3 is anything but mainstream. Perhaps the nearest thing it has to a competitor is the Fujifilm X100V, which uses a similar design but a smaller 26.2MP APS-C sensor and a narrower 35mm equivalent f/2 lens, for £1,350. There's also the pocket-sized Ricoh GR III for £949, with its 24MP APS-C sensor and 28mm equivalent f/2.8 lens. But this offers a very different shooting experience, as it has a fixed screen and no viewfinder. However, while the Q3 may be very pricey, it's nowhere near as expensive as Leica's classic M11 rangefinder, which costs £7,500 before you even add a lens. So what is it that makes the Q3 so special?
Leica Q3: Features
Let's look at the Leica Q3's photographic specifications in more detail. Firstly, it uses a variant of the excellent 60MP full-frame BSI-CMOS sensor that we previously saw in the M11. But here, it includes phase detection elements for autofocus, which means it's presumably even more closely related to those used in the Sony Alpha A7R IV / A7R V and Sigma fp L. As on the M11, you don't have to shoot in full resolution all the time, but can also record both JPEG and raw files at either 36MP or 18MP, when you don't need such huge levels of detail and would rather save on card space.
 As on previous Q models, the sensor is paired with a fixed Summilux 28mm f/1.7 ASPH lens, which employs 11 elements in 9 groups including three aspherical elements. This has a couple of unusual tricks. Unlike most full-frame large-aperture wideangle primes, it includes optical image stabilisation, which cleverly only kicks in at slow shutter speeds when it's needed. Also, while the standard minimum focus distance is about 30cm, twisting a ring at the back of the barrel shifts the lens into macro mode, so that it now focuses as close as 17cm. An attractive rectangular screw-on hood is included, and there's a thread for 49mm filters.
In concert with the new Maestro IV processor, the sensor offers a standard sensitivity range of ISO 100-100,000, plus a 'pulled' ISO 50 setting. It also enables continuous shooting at up to 4 frames per second with continuous AF, and 15 frames per second with focus fixed, with a buffer of at least 63 shots in raw. Shutter speeds are available from 120sec to 1/2000sec using the in-lens mechanical shutter, extending to 1/16,000sec using the electronic shutter. For long exposures, you get a handy 'T' mode, which is far more convenient than the usual Bulb option, as one press of the button starts the exposure and a second ends it.
The new sensor also facilitates an addition to the camera's Digital Zoom mode. This exploits the high-resolution sensor to enable in-camera cropping to match a familiar set of focal lengths.  The image area you're going to get is indicated by a frameline in the viewfinder, with the camera recording both a cropped JPEG and a full-resolution uncropped raw file alongside. Along with the 35mm, 50mm and 75mm equivalent options already on the Q2, there's a new 90mm setting on the Q3. These crop modes give 39MP, 19MP, 8MP and 6MP files respectively, which makes them genuinely useful – especially the 35mm and 50mm options.
Turning our attention to the autofocus system, Leica has brought on board plenty of extra 'L2' technology from its strategic alliance with Panasonic. Not only does the Q3 now include phase detection, promising five times quicker autofocus, it also gains subject recognition for people and animals. Interestingly, Leica says it also exploits Panasonic's depth-from-defocus (DFD) system to build up a depth map of the scene.
Other features new to the Q series include an intelligent Dynamic Range (iDR) option, which aims to boost JPEG shadow detail in high-contrast situations. There's also a new Perspective Control option for fixing converging verticals, which previously appeared on the M11. When the camera is pointed upwards, it automatically detects the angle, which allows it to produce geometrically corrected JPEG files without any user input. But the really clever bit is that it draws trapezoid-shaped framelines live in the viewfinder (or onscreen), indicating the area that'll end up in the final image.
Another big update comes with regards to video, with the camera now supporting 8K recording at 30fps, 4K at 60 fps, or Full HD at 120fps. Leica has added an HDMI output for connecting to an external monitor or recorder and a USB-C port for power. Other advanced video features include ProRes recording, Leica's L-log profile, and LUT compatibility. All of this makes it a surprise that there's no microphone socket for higher quality sound. Leica is promising a firmware update that will allow audio input via the USB-C port, and suggests that in the meantime, you can use an external recorder.
When it comes to connectivity, both Bluetooth and Wi-Fi are built-in for use with the Leica Fotos app for Android and iOS. This gives full remote control over the camera and allows both images and videos to be copied to your phone for sharing. Unusually, the camera can also be wired directly to iOS devices using Leica's proprietary USB-C Lightning cable, which should give a more stable connection. Unfortunately, Android users have no such luck.
Leica Q3 key features:
Leica has maintained the essence of the Q design, while adding some compelling new features
Storage: A single UHS-II SD card slot is found in the base of the camera, behind a hinged door that's right beside the tripod socket
Power: Leica has introduced a higher-capacity BP-SCL6 Li-ion battery, which promises 350 shots per charge. It's the same size and shape as the BP-SCL4 used by the Q2, and cross-compatible
Connectors: There's a micro-HDMI port for video output, along with are USB-C for power delivery, battery charging, and direction connection to an iPhone / iPad
Wireless charge: Leica is offering the add-on HGF-DC1 Wireless Charging Handgrip, along with a charging pad that's matched to the camera's size and shape
Shutter release: In a nod to Leica's film-camera heritage, there's a traditional screw-in cable release connector on the shutter release button
Customise: A wide range of accessories is available, including leather staps and half-cases, plus metal thumb-rests, lens hoods, hot-shoe covers and soft-release buttons, in a choice of colours
Leica Q3: Build and Handling
From the front, the Q3 looks almost exactly like its predecessor, with the same classic styling. However, there's a major change at the back, as for the first time on a home-grown Leica camera, the screen now tilts up and down rather than being fixed. This has knock-on effects on certain aspects of the control layout and handling.
For the most part, though, the Q3 offers a very similar experience to its predecessors. Needless to say for a £5,300 camera, build quality is exemplary, with a robust all-metal body shell that includes weather sealing to the IP 52 standard. At 743g it's pretty weighty, but still feels surprisingly comfortable and secure in your hands, thanks to the signature curved ends. Crucially, the tilting screen mechanism feels just as robust as the rest of the camera, too.
The Q3 adheres to Leica's philosophy of stripping a camera back to its essentials, and not getting bogged down with peripheral features and obscure menu settings. All the main shooting controls are essentially unchanged, meaning you get a set of traditional analogue control dials complemented by a modern electronic interface for secondary options. Along with aperture and focus rings on the lens, and a shutter speed dial on top, there's also a thumb dial to set exposure compensation or fine-tune shutter speeds, with a button in its centre for changing ISO. A 4-way d-pad on the rear is used for positioning the focus area.
All these key controls are well placed for shooting with the camera to your eye. The manual focus ring is lovely and smooth, while the dials operate with satisfying clicks. This brings a real tactile pleasure to using the camera, and makes it extremely engaging to shoot with.
The tilting screen does, however, necessitate a change in the rear control layout, as there's no space for the column of three buttons that ran down the left side of the screen on the Q2. As a result, the Play and Menu buttons have moved above and below the d-pad respectively, while the Fn button migrates to a position below the shutter speed dial, alongside a second unmarked Function button. In typical Leica attention to detail, the left-side of these two buttons is slightly raised, making them easy to distinguish by touch with the camera to your eye.
Pressing the Menu button first brings up an onscreen status panel, which provides a quick way of changing secondary settings quicky using the touchscreen. Subsequent presses cycle through the menu, which includes just six pages of settings. Despite this, the Q3 didn't leave me thinking that anything important option is missing. Compared to the 49-page menu of the Sony ZV-1 Mark II that I was testing at the same time, it's a breath of fresh air.
As a result of this rearrangement, the Q3 operates a bit differently to other current Leica cameras, so existing users may need time to adapt. But it didn't take long for me to conclude that this new layout counts as a clear improvement in terms of usability, as it brings all the buttons within reach of your right thumb, rather than requiring a shift in grip of your left hand to operate the Menu or Play buttons. I just wish the Menu and Play buttons were the other way around, to make the former that bit easier to press with the camera to your eye.
Leica Q3: Viewfinder and screen
For composing and viewing your images, the Q3 gains an upgraded viewfinder compared to the Q2, with a 5.76m-dot panel in place of the previous 3.69m-dot unit. It really is an excellent viewfinder, with a decently large 0.76x magnification and the option to switch between 60fps and 120fps frame rates, depending on whether you prefer to conserve battery life or see super-smooth motion.  Leica previews colour processing and exposure, and offers various 'Capture Assistants' including grid lines, electronic levels, a live histogram, and a zebra pattern overexposure warning.
One oddity comes with respect to depth-of-field preview, which is completely unavailable in autofocus mode, as far as I can tell. However it is available all the time in manual focus, with the camera stopping the lens down to the taking aperture when you half-press the shutter button. It's a strange operational quirk, but quite handy once you know realise what's going on.
For me, though, one of the Q3's most important updates is its tilting screen. It's great for a whole range of subjects, facilitating such things as low-level macro, discreet waist-level shooting for street photography, and the ability to maintain a better connection with your subject when shooting environmental portraits. I'd actually go so far as to say that it's transformational to how you can use the camera.
One small operational quirk is that while there are notches on the top and bottom edges of the screen to grab when tilting it, you don't get any kind of grip on the side, which is common with similar designs on other cameras.
It's also worth noting that the screen only tilts up and down, rather than being a 3-way design like those used by Fujifilm, Nikon and Panasonic. So it's of rather limited use when you're shooting in portrait format. Clearly Leica wanted to maintain its usual build-quality standards without making the camera body too thick, and in those terms, I think it's an acceptable compromise.
Leica Q3: Autofocus
Another aspect of the camera's operation that sees a significant update is autofocus. Not only does the Q3 boast on-sensor phase detection, it also gains subject recognition for humans and animals. So while the Q2 was best suited to shooting static subjects, the Q3 can now also plausibly track focus on those that move. But it's still limited by the speed with which the lens can adjust focus, so don't expect it to keep up with fast, erratic subjects.
Click on any sample image to see a full-resolution version
Phase detection AF is available anywhere within the frame, with the camera offering multiple focus area options ranging from a fine spot to a multi-point zone covering approximately one-third of the image width and height. There's also a conventional tracking mode based on pattern and colour, which like the subject recognition options, is accessed from the AF area mode. Alternatively, you can let the camera choose what to focus on.
Switch to subject detection for people, and the system will recognise the body, face, and then eye as they get larger within the frame, which I found to be really useful both for portraits and street shooting. When the camera detects multiple possible subjects, it'll outline the one it's concentrating on in yellow and the rest in white, and you can switch between them quickly and easily using the d-pad.
This all works just as we'd expect, with pretty quick, quiet and accurate autofocus. However, when you have time for slower, more considered shooting, the Leica Q is also a real pleasure to use in manual focus mode. In a neat bit of design, switching between AF and MF is done simply by twisting the focus ring, while pressing down a small interlock button on the focusing tab. The focus ring itself feels almost exactly like using a traditional manual control, despite operating electronically.
Once you're in manual mode, turning the focus ring automatically activates magnified view, which gives a choice of 3x or 6x settings. This is quite modest in terms of enlargement, especially given the 60MP resolution, but thankfully it's assisted by a focus peaking display that highlights in-focus edges. It turns out that in practice, these two aids complement each other well, and I was able to get consistently accurate results very easily.
Leica Q3: Performance
Shooting with the Leica Q3 is pretty much a unique experience. With its fixed 28mm lens and analogue control dials, this isn't a general-purpose, do-anything camera – instead it's best suited to certain types of subjects. This also means that all aspects of its performance have to be judged accordingly.
In practical use, the Q3 is fast, responsive, and essentially silent, which is great for such things as street photography or events. Its continuous shooting performance is more than adequate, given that it's far from being the obvious choice for sports and action. I can't see much reason why you'd ever set it to 15fps, but the option is there if you need it. However, the option to shoot at 4fps with autofocus is genuinely useful and works pretty well.
I had no concerns about battery life, with Leica's 350 shot per charge rating looking perfectly reasonable. The ability to top up from a powerbank during a break in shooting is very welcome, too.
Just as we've seen with previous Q models, the lens is an excellent performer. It's capable of resolving plenty of fine detail in the centre of the frame when used wide open at f/1.7, and just gets better when stopped down. At normal full-frame working apertures around f/8 to f/11, it's seriously sharp from corner to corner. Diffraction takes the edge off the sharpness at f/16, but this is often an acceptable trade-off for the increased depth of field. Aberrations such as distortion and lateral chromatic aberration are corrected in software, leaving you with clean-looking images.
I found the lens's optical stabilisation allowed me to get consistently sharp results at shutter speeds as slow as 1/6sec. While this is certainly handy, the in-body IS systems in the latest mirrorless cameras can reliably go even slower. That said, the Q3's combination of large aperture, effective OIS and strong high-ISO performance make it great for low-light shooting.
Leica's metering tends towards the conservative, which means that the camera generally does a very good job of protecting highlight details from clipping. Likewise, auto white balance is technically very accurate. Aesthetically, though, that's not necessarily always what you want, and in many situations I'd prefer a warmer rendition. As a result, the camera's output can look great in sunlight, but equally, it can be decidedly muted on dull days.
Indeed, this isn't a camera that I'd personally choose for shooting JPEG files. I'm not a big fan of Leica's colour rendition, with the default Standard profile being rather muted, while Vivid veers too far the opposite way into over-saturation. However, this is very much a matter of personal preference. The conventional black & white mode is a touch too flat for my liking, too. But the exception is the high-contrast B&W option, which I liked a great deal, and used a lot.
Just as with the M11, though, any shortcomings the Q3 may have as a JPEG shooter are easily forgiven the moment you start working with its raw files. Not only are they packed full of detail, there's also immense dynamic range at low ISO settings. With files shot at ISO 100, I was easily able to pull at least four additional stops of detail out of the shadows without being concerned by excessive noise. In practice, this means that you can shoot directly into the setting sun and bring up foreground detail that's invisible in the JPEG output.
Of course, one objection to shooting 60MP DNG files all the time is the sheer amount of disk space they take up – my sample images ranged from 67MB to 100MB in size. But on the Q3, you can just drop the file size down to 36MP or 18MP without losing the benefits of raw. Even at 18MP, you should be able to make an extremely detailed A3 print. This is a neat feature with a real user benefit.
One feature that I really appreciated was the Perspective Correction mode. We've seen various other in-camera means of fixing converging verticals, but nothing this simple and effective. It just makes perfect sense for shooting buildings, to the extent that you wonder why nobody else has done it before. But the real beauty of Leica's implementation is that it's just as useful for raw shooters, providing a means of visualising how you need to frame an image to include all the elements you want.
Likewise, I'm a fan of Leica's version of Digital Zoom. That 28mm lens isn't ideal for everything, but the extreme cropping capability offered by the 60MP sensor helps make up for it. Again, it's not just for JPEG shooters, but is also really a useful means of visualising how best to frame a shot that you're going to process from raw.
Leica Q3: ISO and Noise
Due to its fixed 28mm lens, I've chosen not to test the Q3 with our standard test scene. Instead, I'm showing an ISO series of a different setup, which I shot using the 50mm digital zoom setting, giving 18MP files. Keep this in mind if you download and examine the full-resolution images.
With its 60MP sensor, the Q3 can match any other full-frame camera on the market in terms of detail rendition. Not only does it give really excellent results at ISO 100, there's barely any drop in quality at ISO 800, even when viewing files close-up onscreen. The very finest detail starts to blur away at ISO 1600, and noise has an ever-increasing impact thereafter. But even so, I'd be quite happy shooting at up to ISO 25,000 if the situation required, especially give the capabilities of the latest AI noise reduction software. But I'd avoid going any higher.
Below are 100% crops from each ISO setting, shot in DNG raw and converted using Adobe Camera Raw. Click on any one to see the high-resolution version (18MP 50mm crop).
Leica Q3: Our Verdict
When Leica first invited me to see the new Q3, I must admit that I wasn't expecting all that much. This isn't a slight on Leica, instead it's testament to how the Q2 felt like an almost perfectly realised concept, and I couldn't see how it could be dramatically improved. But it turns out that I rather underestimated Leica's designers.
While the new 60MP sensor improves image quality beyond the Q2's already impressive levels, that's arguably the least important of the major updates. I think there's almost as much be said for the ability to shoot in raw at lower resolutions; after all, it's not as if you need to make poster-sized prints all the time. But the dramatically improved autofocus and the tilting screen both bring significantly more to the table, in terms of expanding what the camera can do, how you can use it, and the kind of pictures you can successfully take. And they elevate the Q3 to being a significantly more capable photographic tool.
Of course, you still get all the ingredients that make the Q series so tasty, including the classic design, traditional controls and superb build quality. I'm not entirely convinced by the aesthetics of the screen's design, though; it's a shame that Leica hasn't made it fit flush to the camera's back. As a result, the Q3 doesn't look quite as elegant as its predecessor from some angles. But that's a small price to pay for the additional shooting flexibility.
Overall then, the Leica Q3 is a superb performer that's lovely to use, and capable of producing fantastic images. It's a very real upgrade over the Q2. Unfortunately, it's prohibitively pricey for most photographers, but for those with deep enough pockets, it's the best of its kind you can get.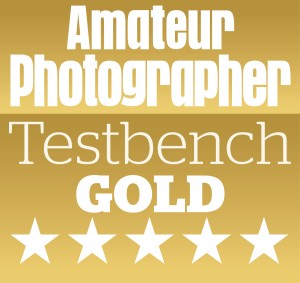 ---
Follow AP on Facebook, Twitter, Instagram, and YouTube.
---
Leica Q3: Full Specifications