Panasonic Lumix S1: At a glance
£2200 body only
24MP full-frame sensor
5.76m-dot OLED EVF
3-way tilting touchscreen
5-axis in-body stabilisation
4K video at 60fps
When Panasonic announced its entry into the full-frame mirrorless sector in September last year, it re-affirmed the firm's ambition to be taken seriously in the high-end photography market. Its Micro Four Thirds GH-series cameras have long been appreciated by videographers, but the perceived image-quality disadvantage of the smaller sensor has clearly limited their appeal to enthusiast and professional still shooters. So teaming up with Leica and Sigma to form the L-mount Alliance, with all three firms making full-frame cameras and lenses based around Leica's mirrorless mount, looked like a logical step.
When the firm unveiled its initial product line-up earlier this year, it also looked perfectly sensible, at least on paper. Panasonic has adopted a similar strategy to Sony and Nikon in offering twin cameras with the same body design but different sensors, with the 24.2MP S1 playing the all-rounder to the 47.3MP S1R's high-res specialist. These are joined by an initial lens line-up comprising a 24-105mm f/4, 70-200mm f/4 and a 50mm f/1.4. The big surprise, however, is the system's high price and sheer bulk, exemplified by the 50mm f/1.4, which weighs 955g and costs a staggering £2300.
The first thing you notice when you pick up the S1, too, is its size and weight. Fitted with its 24-105mm f/4 standard zoom, it's just as large and heavy as a high-end full-frame DSLR, such as the Canon EOS 5D Mark IV with its equivalent lens. Compared to its main mirrorless competitors, the Nikon Z 7 and Sony Alpha 7 III, which offer the same resolution at a similar price point, it's considerably bigger. In a market where one of the key advantages of mirrorless is considered to be reduced size and weight, does Panasonic's approach really make sense?
Panasonic Lumix S1: Features
Before we consider the bigger picture, though, first let's take a look at the Lumix S1's core specifications. Panasonic hasn't skimped on the features in any way, making the camera a serious competitor to the Alpha 7 III and Z 6. Indeed in some respects it surpasses both, particularly when it comes to video.
Based around a 24-million-pixel full-frame sensor and Panasonic's Venus Engine processor, the S1 offers a standard sensitivity range of ISO 100-51,200, which can be extended to ISO 50-204,800 for those willing to take a hit on image quality. Burst shooting operates at up to 9 frames per second with focus fixed, or 6fps with AF adjustment between shots. If this isn't fast enough, you can use Panasonic's 6K Photo mode to record 18MP stills at 30fps, or 4K Photo to shoot at 8MP and 30 or 60fps. The buffer is pretty huge: at a bare minimum, 74 images can be shot at 9fps in raw + JPEG before the camera slows down. With a sufficiently fast card, the buffer will clear in a little over 20 seconds.
This brings us onto the subject of storage. Panasonic has included dual card slots, a feature which some photographers now consider to be essential at this price point. But unusually it has chosen to use two different types, with one accepting the familiar SD format and compatible with the high-speed UHS-II standard, while the other takes the less-common XQD. The latter promises greater robustness and faster write speeds, but at a considerably higher price. There's an argument that you're getting the best of both worlds, but I suspect most photographers would prefer dual SD slots. You can set the camera so it records to the cards simultaneously or sequentially, or record different file types to each slot.
One crucial feature is 5-axis in-body stabilisation, which works with every lens you can mount on the camera. It also operates in co-operation with optically stabilised lenses, via Panasonic's Dual I.S. 2 system, to give up to 5.5 stops to stabilisation. It's difficult to over-state how useful this is for getting sharper images across a wider range of shutter speeds when shooting hand-held, while also allowing you to experiment with subject motion blur. If you mount a manual lens, the camera will prompt you to enter the focal length when it's turned on, so the IS system can work correctly.
The IS unit also enables a high-resolution multi-shot mode that outputs 96MP files, which works in a similar way to that on other high-end Lumix models. It produces a composite of 8 exposures, with the sensor moved precisely between them to give full-colour sampling of the scene for increased detail and colour accuracy. Unusually the camera only records raw files (which are pretty huge, at around 184MB), requiring the high-resolution images to be generated on a computer later. Two modes are available, with the second designed to eliminate blurring artefacts due to objects moving between exposures.
Dive into the menus and you'll find some interesting extras, too. There's a range of auto-bracketing options, a comprehensive intervalometer, a stop-motion animation mode, creative image-processing filters, and a multiple-exposure mode with the effects previewed live in the viewfinder. The S1 even has a built-in controller for off-camera wireless flash using the firm's FL200L, FL360L and FL580L units. Speaking of flash, the hot shoe is compatible with the same dedicated flash units as Panasonic's (and Olympus's) Micro Four Thirds cameras, and there's a standard PC sync socket on the front, close to the remote release socket which is placed high on the left shoulder where it won't interfere with an L-bracket.
However it's in the video sphere where the S1 perhaps stands furthest apart from its rivals. It's capable of recording 4K video at 60 frames per second, with a 150Mbps bit-rate and every frame being oversampled using the full width of the sensor. What's more, it doesn't suffer from the usual 30-minute recording time limit of its rivals – instead it'll keep on going for more than an hour, thanks to Panasonic having built in a heat-pipe to avoid over-heating. On the side you'll find 3.5mm stereo headphone and mic sockets under a shared hinged rubber cover, along with USB-C and full-size HDMI ports.
The company has also revealed that the S1 will get many extra high-end video capabilities via a 'software key' which is free until 30 September, but will cost £179 thereafter. Additional features will include V-Log recording with 14+ stops of dynamic range, in-camera LUT application both during and after recording, and a waveform monitor.
Both Wi-Fi and Bluetooth are built-in for connection to a smartphone or tablet, via Panasonic's new, streamlined Lumix Sync app for Android and iOS. You get pretty much the full set of expected features, including a simple Bluetooth remote release and full Wi-Fi remote control with a live view display. Naturally you can browse your images using your phone and copy your favourites across for sharing. Once set up, it all works pretty well.
Thanks to the L-Mount Alliance, a the time of writing the S1 is compatible with 8 native full-frame lenses from Leica (3 zooms and 5 primes), and 11 upcoming Art primes from Sigma, alongside Panasonic's own 3 optics. In addition, Sigma's MC-21 adapter allows the use of Canon EF-mount SLR lenses. This places it ahead of Canon and Nikon's full-frame mirrorless systems in terms of native lenses, but they work better with adapted DSLR lenses. However it's way behind Sony's full-frame FE lens system.
Read our review of the Sigma MC-21 Mount Converter Canon EF-L
Panasonic Lumix S1: Build and handling
I've already mentioned the S1's bulk, and at 149 x 110 x 97mm and over a kilogram in weight, it's as large as a high-end full-frame DSLR. While this feels at odds with the while idea of mirrorless, the advantage is that it allows the camera to be festooned with a vast array of physical controls. It's also, on the whole, built to the same kind of level as the Canon EOS 5D series or the Nikon D850, and feels like it would be just as much at home hammering in nails as taking pictures.
The massive body also provides space for a huge grip that's probably the best of any mirrorless model to date. With a thick textured rubber coating and pronounced thumb-hook, it feels absolutely secure in your hand. As a result, the camera is perfectly at home with long telephotos on board, in marked contrast to Sony's comparatively tiny bodies. The shutter button is highly responsive; indeed it's so twitchy I frequently found myself firing it by accident.
You also get stacks of direct control, which is all highly customisable to suit your preferences. There are no fewer than three electronic control dials, along with a joystick controller for positioning the AF point, and physical dials for setting the drive and focus modes. Three prominent buttons behind the shutter release access white balance, ISO and exposure compensation, but I preferred to reconfigure the dials such that the top-plate thumb dial directly changed exposure compensation, while the back dial changed ISO. But whichever way you prefer to shoot, all the key settings are at your fingertips and easy to change with the camera held up to your eye. Panasonic's touchscreen interface is excellent too, with large onscreen buttons and rapid responsiveness complementing the physical controls perfectly.
Panasonic has included a couple of unusual high-end features too. Pressing the light button beside the top-plate LCD also illuminates a selection of buttons on the back, while a lock switch on the shoulder can be used prevent accidental settings changes. A small front-plate Fn lever enables silent mode by default, but can be set to operate other useful settings such as focus peaking, or to turn touch functions on and off.
There are a couple of niggles, though. The power switch is awkwardly positioned on the top-plate, so unlike its Sony and Nikon rivals, you can't quickly flick the S1 on and off with your forefinger to conserve the battery, as is desirable with a mirrorless camera. Panasonic seems to have tacitly recognised this to be a mistake, as it's changed the design on the S1's upcoming video-focused sibling, the S1H. The menu/set button and d-pad are also rather spongy and imprecise; this wouldn't matter so much were it not for the fact that you use these controls a lot. Overall, though, the S1 gets far more right than it does wrong in terms of handling.
Panasonic Lumix S1: Viewfinder and screen
If there's one aspect where the S1 trounces its rivals, it's when it comes to composing and viewing images. Indeed the sensational 5.76m-dot OLED viewfinder is quite simply the best we've yet seen. With 0.78x magnification, it offers an impressively large and detailed view; those who find it difficult to see into the corners of the finder can cycle through two lower magnifications by pressing a button beside the eyecup. All the most important exposure information is displayed on black strips above and below the preview image, and it's possible to superimpose gridlines, an electronic level and a live histogram. Colour, white balance and exposure are all previewed live by default, while a front-plate button provides depth-of-field preview and (more unusually) shutter-speed preview.
The S1's rear screen provides another ace card over the competition. Not only can it tilt up for use as a waist-level finder or downwards for overhead shooting, but a third hinge allows it to tilt for portrait-format shooting, in a similar fashion to Fujifilm's top-end cameras. Unlike a fully articulated screen, it'll also work perfectly happily with a L-bracket for tripod shooting; the only disadvantage is that it can't be set to face forwards for selfies for vlogging. Like the EVF it's bright and unusually sharp, and the two are near-perfectly colour matched. Overall I can't think of another camera that provides a better experience for composing your photographs.
Panasonic Lumix S1: Autofocus
Panasonic is unusual in not exploiting on-sensor phase detection for autofocus. Instead, it uses its tried-and-tested combination of contrast detection and depth-from-defocus (DFD) technology, with the latter using information on the lens's optical characteristics to determine how to achieve correct focus. This works really well with native lenses, and with static subjects you won't see any disadvantage compared to other cameras that use phase detection. As usual with on-sensor AF, it's capable of accurately focusing fast prime lenses with no trouble at all. In AF-C mode, you can see the focus continually 'wobbling' very slightly so the system can keep track of moving subjects. Tested with the 24-105mm f/4, I found the AF system delivered a very respectable in-focus hit-rate shooting at 6fps, at least in good, light.
Panasonic has included its usual array of focus-area modes, which is comprehensive to the point of being overwhelming. In addition to the usual single area and expanded modes, there are multiple user-configurable zone modes that use horizontal, vertical or oval groups of point, along with a conventional subject-tracking mode. New to the S1, however, is an intelligent subject-detection mode that can identify faces, eyes, bodies, and even animals.
Tested in the relatively dimly-lit and fast-moving environment of a circus, I found this did an impressive job identifying and outlining subjects of interest, and keeping track of their movements. However in this low-light, fast-moving situation the continuous shooting rate slowed right down, as the camera prioritised getting the subjects in focus instead. As a result, the S1's shooting speed ended up being considerably slower than I'd expect from its main competitors in such a situation.
Panasonic Lumix S1: Performance
Panasonic was the first company to make a mirrorless camera, and it's now had over a decade to perfect the technology. So it should come as no surprise to hear that in most respects the S1 is an extremely capable camera that does what you ask with the minimum of fuss. It's quick and responsive, and the excellent control layout makes it a pleasure to shoot with.
As we'd expect the metering system generally does a very good job, although it has a tendency to underexpose in cloudy, low-contrast conditions. However you can see this live in the viewfinder, and compensate easily enough. If you're a fan of the 'expose to the right' exposure methodology for shooting raw, then the Highlight Weighted Spot metering option is well worth exploring.
Panasonic's colour palette and auto white balance has improved dramatically over recent years, although it still can't quite match the best in the business at making attractive out-of-camera JPEGs. Its colour palette prioritises accuracy over the more saturated signatures provided by the likes of Canon and Nikon. Its standard auto white balance setting errs a little towards the cool side for my preference, but thankfully Panasonic has provided cool- and warm biased alternatives.
Most users will, I suspect, be shooting raw. It's here that you'll discover just how fine the S1's image quality really is. Low ISO raw files are highly detailed and noise-free, with an astonishing degree of malleability, meaning you can retrieve a phenomenal amount of detail from deep shadows without having to worry about noise. High-ISO image quality is also excellent, and I wouldn't hesitate to shoot at ISO 12,800 as a matter of course, with ISO 25,600 being entirely usable with careful noise reduction.
Despite the huge battery, the S1's stamina isn't noticeably better than the Sony A7 III's, which presumably reflects the processing power required to drive its huge, high-resolution EVF. However it should still last a day's shooting, and can be topped up using a powerbank via the USB-C port.
Panasonic's in-body Dual IS2 image stabilisation system works extremely well, particularly if you can find somewhere to rest your elbows for extra stability. Using the 24-105mm f/4, in favourable conditions I was able to get sharp shots at shutter speeds as slow as 0.5 sec at the 50mm setting, and 1 sec at 24mm. This corresponds pretty closely to the claimed 5.5 stops of stabilisation.
High-resolution mode works remarkably well too. Like most such modes, it can still fun into problems with moving elements in a scene, in particular running water, which can be problematic for landscape shooters. But in favourable conditions it produces fine results, especially when set to Mode 2 to suppress motion blur. It's not the same as having a 96MP camera, by any means, but there's definitely a lot more detail than you get from a standard 24MP image. Below you can see a 100% crop of the image above, to show just now much detail is in the file.
Like most cameras the S1 also has its quirks and irritations, but nothing that I'd consider to be deal-breakers. For example, you have to use different buttons to engage magnified view for focus checking depending on whether you're in AF or MF mode, which can be confusing. The Q Menu is nicely designed for use with the LCD, but the icons and settings are shown far too small in the viewfinder. Also, when using the two memory cards sequentially, once you've filled the first the camera will obtrusively remind you of the fact every single time you turn it on, despite the fact that the camera will have switched to using the second card. But these are all quite minor concerns that could be easily fixed via a firmware update.
Panasonic Lumix S1: Image quality
With its 24-million-pixel full-frame sensor, it should come as no surprise to find that the S1 delivers image quality that's broadly comparable to its similarly specified peers. It produces crisp, highly detailed images and high ISO noise is extremely well controlled: I wouldn't hesitate to use images shot at sensitivities as high as ISO 12,800 at least.
Special mention has to be made of its Lumix S 24-105mm F4 Macro OIS standard zoom which delivers excellent cross-frame sharpness at pretty well any focal length and aperture setting, even at its 30cm minimum focus distance.
Panasonic Lumix S1: Resolution
Tested using the 24-105mm at 70mm and f/5.6, the S1 delivers around 3900 lines per picture height in raw, which is as much as we could theoretically expect from its 24MP sensor. Aliasing patterns at higher frequencies suggest that like the 47.3MP S1H, it does without an optical low-pass filter. Resolution initially decreases very slowly as the sensitivity is raised, with around 3600l/ph registered at ISO 1600. Even at ISO 12,800 we can measure over 3100l/ph, and almost 2,600l/ph at the top ISO 204,800 setting. Panasonic's JPEG processing prioritises suppressing image artefacts, but gives lower resolution as a result.
Panasonic Lumix S1: ISO and noise
Examining our test images shot in raw and developed using Adobe Camera Raw, we see that the S1 is capable of very fine image quality, with plenty of detail and strong colour. There's barely any drop in quality on raising the sensitivity to ISO1600, but at higher settings noise starts to creep visibly into images and degrade fine, low-contrast detail. However even at ISO 12,800 files are eminently usable, especially with a touch of extra luminance nose reduction over Adobe's conservative defaults. But there's something of a step-change at ISO 25,600, with noise becoming more pronounced and colour visibly suffering (in contrast Panasonic's JPEG processing maintains colour, but smears away all fine detail). The top standard setting of ISO 51,200 is about has high as I'd go, but the two extended options are there if you need them to get the shot.
Panasonic Lumix S1: Verdict
With the S1, there's no doubt that Panasonic has produced a highly accomplished camera that's a strong competitor to its 24MP rivals, the Nikon Z 6 and Sony Alpha 7 III. It's solidly built and handles exceptionally well, while its superb viewfinder and screen give a class-leading viewing experience. The image quality is genuinely superb, too. Overall there's a huge amount to like here, especially if you habitually shoot a mix of stills and video. But the question is whether, in such a competitive market, these benefits are sufficient to offset Panasonic's decision to make the system so large, heavy, and expensive.
This is brought into sharp relief when you compare systems based on the S1 and the Sony Alpha 7 III. For the same price as the S1 and its three lenses (24-105mm f/4, 70-200mm f/4 and 50mm f/1.4), you could buy the A7 III and Sony's equivalent optics, then add a 16-35mm f/4 wideangle zoom and 90mm f/2.8 Macro, and still have money to spare. What's more, the S1 with its three lenses is heavier than the A7 III-based kit, even with one of those extra two lenses added into the bag. This is compounded by the fact that there are vastly more lenses available for E-mount, not only Sony's own but also third-party options ranging from Samyang's budget offerings to Zeiss's premium Batis range.
As a result, it feels that in its determination to distinguish between its high-end full-frame and Micro Four Thirds models, Panasonic has rather painted itself into a corner. By making a camera that's strongly tailored towards the needs of professionals, it's limited the S1's appeal to enthusiast photographers, and in particular DSLR users looking to reduce the weight of the kit they're carrying. For such buyers, Sony and Nikon simply offer better-balanced systems.
This isn't to belittle the S1: it really is a very good camera indeed, and the more I used it, the more I came to appreciate its very real strengths. But if Panasonic wants to make serious inroads into the full-frame mirrorless market, I suspect it needs to make a smaller, lighter and simpler body that's closer in concept to its main competitors.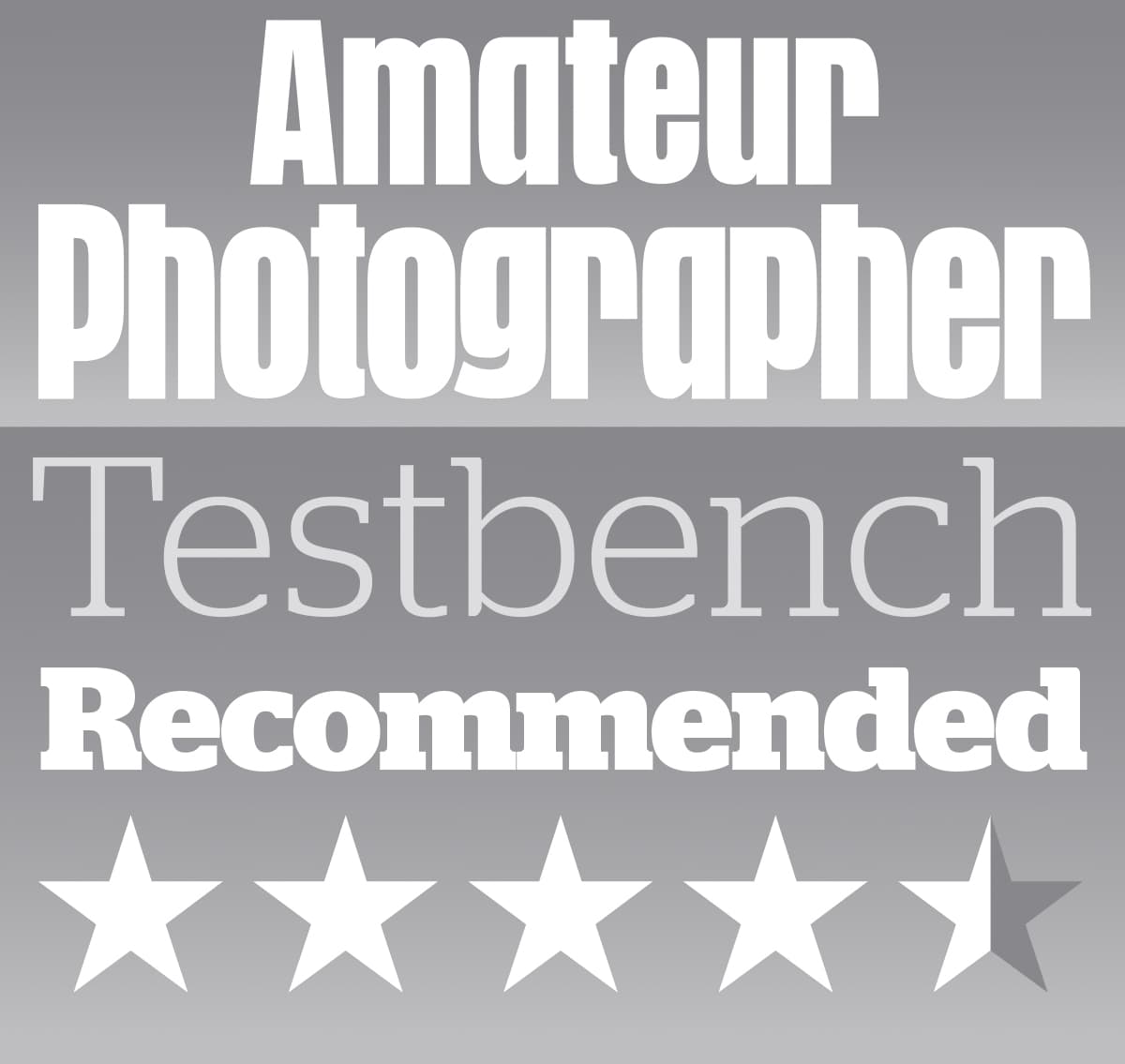 Panasonic Lumix S1: Specifications