Nikon's latest high-end full-frame mirrorless camera, the Nikon Z8, offers essentially the same specifications as the flagship Nikon Z9, but in a significantly smaller and less expensive body. With an impressive combination of high resolution, high speed, and cutting-edge autofocus, all wrapped up in a rugged pro-spec body, it's a camera that should be able to take on any conceivable task. Without doubt it's one of the best Nikon mirrorless cameras to date.
Update: Certain serial numbers of the Nikon Z8 have been recalled as users report issues with mounting lenses and strap eyelets becoming loose or falling out. Nikon have a Technical Service Advisory where you can check if your camera is among those that have been affected, the company also added that it will cover the cost of shipping and repair of affected cameras even if the warranty has expired.
However, 'smaller and less expensive' doesn't by any means 'small and cheap' – the Z8 is still a hefty camera, and at $4,864 / £3,999 body-only, it's a serious investment. Nikon is pitching it as a 'true successor to the D850', which is quite a claim given that the Nikon D850 was probably the best DSLR ever made.
Nikon Z8 at a glance:
$4,864 / £3,999 (body-only) $5,886 / £4,839 (with 24-120mm lens)
45.7MP full-frame stacked CMOS sensor
ISO 64-25,600 (standard)
20 frames per second shooting in raw
3.69m-dot, 0.8x viewfinder
3.2in, 2.1m-dot 3-way tilting LCD
8K 30p video recording
Compared to its major competitors, though, the Nikon Z8 looks like quite a bargain. This is a camera that can shoot 45.7MP raw files at 20 frames per second, while recognising and tracking focus on specific subjects. It can also record 8K video at 30fps. Perhaps its clearest direct rivals are the Sony Alpha A1, which shoots 50MP stills at 30fps and costs $7,151 / £5,879, and the Canon EOS R5, which offers 45MP at 20fps for $5,229 / £4,299. But neither of these older models has quite such a sophisticated AF system.
Indeed, possibly the biggest question posed by the Z 8 relates to its stablemate, the Z9. A detailed line-by-line spec comparison reveals that the supposedly junior model is a match for its $6,360 / £5,300 sibling in pretty much every aspect of its operation, aside from battery life. So the question we need to address is whether the Nikon Z8 really is as good as it looks, and if so, why would anyone now spend all that extra cash on the Z9? Let's dig in and find out.
Nikon Z 8: Features
In terms of its major photographic specifications, the Z 8 is essentially a direct match for the Z9. This means you get the same excellent 45.7MP full-frame sensor, which offers a standard sensitivity range of ISO 64-25,600. This is extendable to ISO 32-102,400, but at the risk of clipped highlights at low ISOs, and excessive image noise at the top settings. The fastest shutter speed is an action-freezing 1/32,000sec, while at the other end of the scale, landscape photographers can enable timed exposures as long as 15 minutes in manual mode.
20fps shooting in raw
Crucially, the Z8's sensor is of the stacked CMOS type, with a super-fast readout speed. This is so effective at suppressing the usual image-quality problems associated with electronic shutters that the camera doesn't need a mechanical shutter at all. As a result, it can shoot bursts at up to 20 frames per second in raw, 30fps in JPEG, and fully 120fps in 11MP JPEG. To make file handling more manageable, there's a high efficiency raw format which significantly reduces file sizes without any loss of detail or processing flexibility
Subject recognition autofocus is available, with the camera capable of recognising people, animals (including cats, dogs, and birds), and vehicles (cars, motorbikes, bicycles, trains, and airplanes). As on the Z9, you don't necessarily have to specify a subject type in advance, but can allow the camera to choose between the available options automatically.
Sensor shield
As with Nikon's other full-frame models, both stills and video shooters benefit from in-body image stabilisation, which promises up to 6 stops of shake reduction. It also works in concert with optically stabilised lenses. Another notable feature shared with the Z 9 is a shield to protect the sensor when the camera is switched off, which will be welcome for anyone changing lenses in dusty conditions.
Videographers are well served too, with the ability to record in 8K resolution at 30fps or 4K at 120 fps. Nikon claims you can record for at least 90 minutes without overheating (however, the Z 9 is slated to keep going for a further 30min). There's a whole host of high-end video features on board, including both N-RAW and ProRes RAW formats with 12-bit colour. You get a full-size HDMI output along with 3.5mm microphone and headphone ports.
Battery life
Compared to the Z9, the most obvious spec difference comes in terms of battery life. The Z 8 uses Nikon's familiar EN-EL15C battery, which is rated for 340 shots per charge, less than half the Z 9's 740-shot stamina from its larger EN-EL18D battery. But you can buy an add-on MB-N12 vertical grip for the Z8 that takes a second battery for $349 / £349, almost doubling the shooting time. It's possible to power the camera via USB-C, too.
Another major difference between the cameras is that while both have two card slots, the Z8 takes one CFexpress (or XQD) card and one UHS-II SD, as opposed to the Z9's twin CFexpress /XQD slots. This means Z9 users can back-up files to both cards with no speed penalty, but have to pay a lot extra for the privilege, as CFexpress cards are considerably more expensive. Physically, the Z8 also lacks a flash PC-sync socket and an RJ-45 network port, however you can still get ethernet connectivity via a USB-C adapter.
Connectivity
As usual, both Bluetooth and Wi-Fi are built in for smartphone connectivity, via Nikon's SnapBridge app. You can operate the camera using your phone, via either a simple Bluetooth release or a comprehensive Wi-Fi remote control. You can also copy across your pictures for sharing on social media. It's even possible to transfer every single image you take to your phone automatically, although on a camera capable of shooting at 120fps, that may not be a good idea.
Nikon Z8 Key features:
Memory Cards: Dual card slots are provided, with one being UHS-II SD, while the other accepts the faster CFexpress Type B type (or older XQD cards)
Battery: The Z8 uses the familiar EN-EL15C battery, which is rated for 340 shots. It can be topped up on-the-go via USB-C, and an external charger is provided in the box
Connectors: The Z8 has microphone and headphone ports, full-size HDMI, 10-pin remote release, and two USB-C sockets for connectivity and power
Sensor cover: This shutter-like mechanism can be set to protect the sensor whenever the camera is switched off
Z-mount: Nikon's Z lens range includes 28 different full-frame optics, covering 14mm to 800mm. You can also use Nikon F-mount DSLR lenses via the FTZ adapter.
Grip: An optional MB-N12 grip adds a duplicate set of controls for portrait-format shooting and effectively doubles stamina. It costs $349 / £349.
Nikon Z8: Build and handling
Compared to the Z9, the most obvious change comes with respect to the body design, with the Z8 doing without an integrated vertical grip. Measuring 144 x 118.5 x 83 mm and weighing in at 910g, it's distinctly smaller and more portable than its big brother, but in your hand, but it feels every bit as tough. Compared to Nikon's other 45.7MP models, it's smaller than the D850 DSLR, but rather larger and heavier than the Nikon Z7 II. In particular, it's unusually tall compared to other full-frame mirrorless models. However, two Z 8 bodies will still weigh less than a Z9 and Z7 II, which is a popular pairing among Nikon shooters.
The control layout
In terms of control layout, the Z8 mirrors the Z9 very closely, which means it'll feel instantly familiar to existing users of pro-level Nikon Z-system or DSLR cameras. There are the usual front and rear control dials, while practically every available surface is covered in buttons, giving direct access to all the most important settings. It has the same top-plate status panel, and benefits from illuminated buttons on the rear, which is great for shooting in low light. All the buttons and dials are well placed, and once you get used to how it works, it offers quick access to every setting you need while shooting.
By default, shutter speed and aperture are controlled using the rear and front dials respectively, with buttons just behind the shutter release for ISO and exposure compensation. Falling under the arc of your right thumb, there's an AF-ON button, joystick multicontroller for moving the focus point, and the 'i' button which allows many secondary settings to be changed with the camera up to your eye.
Engaging DX crop mode
Focus mode and AF area settings are easily changed via a button that's handily placed on the front left corner of the body. Two customisable buttons between the handgrip and the lens mount switch between custom camera setups (known as Shooting Menu Banks) and image area settings. The latter provides an easy means of engaging the 20MP DX crop mode, which I used a lot.
There are, however, a few detail changes in the Nikon Z8 compared to the Z9. The Z8 does without a drive mode dial on the top left, with this function now controlled entirely from the drive button. In practice, I found this to be an improvement, as it's quicker to select the shooting speed you want using the front and rear dials. The white balance button has also moved to the top-left cluster, displacing flash mode from the physical control set.
Control it the way you'd like
The control setup is highly customisable, which means most users should be able to set up the camera to suit their personal needs. If, for example, you'd prefer to make the Z8 behave like a Canon DSLR, with exposure compensation controlled from the rear dial, that's just a few menu settings away. Many of the buttons can be customised too, for example allowing different AF area modes to be recalled quickly, which is handy for sports and action shooting. It's even possible to configure buttons to change a whole group of settings with a single press, using the 'Recall shooting functions' option. But annoyingly, the ability to switch from AF-S to AF-C is missing here.
Setup for different shooting scenarios
In principle, the Z8's Shooting Menu Banks are a handy way of switching quickly between camera configurations for different shooting scenarios. But bizarrely, the Z8 inherits the same limitation as the Z9, in that it's not possible to include the drive mode, despite the lack of a physical dial for this setting. My workaround was to use the Continuous Low option, setting 1fps for static subjects and 10fps as the start point for those that move. This works pretty well for me, but obviously isn't ideal. Also, while you can give the settings banks meaningful names, the camera won't show these onscreen when switching between them via the Fn1 button.
The external controls are all nicely complemented by the touchscreen, which provides a quick means of operating the 'i' menu, and navigating and changing main menu settings. Nikon's menu system is as vast and complex as you might expect, so if there are settings here that you revisit frequently, it's worth taking the time to assemble them into a custom My Menu.
Nikon Z8: Viewfinder and Screen
Continuing with the general theme of this review, the Z8 provides essentially the same excellent viewfinder and screen arrangement as the Z9. So you get a truly excellent 3.69m-dot electronic viewfinder with 0.8x magnification, which provides blackout-free viewing during continuous shooting. A subtle flickering frame around the edge of the preview image provides visual feedback that the camera is shooting.
By default, Nikon previews colour processing, simulates exposure across a +/-3 EV range, and previews depth-of-field at apertures down to f/5.6. This display behaviour can be adjusted using the View Mode (photo LV) menu setting, with options to neutralise colour, disable exposure preview, and brighten shadows, which together can give a view more like a DSLR's optical viewfinder.
Setting up the custom buttons
You can assign a custom button to switch between preview settings, and I found this useful in high-contrast situations such as sunsets, as it allows you to see detail that would otherwise be hidden in dark shadows. Meanwhile, landscape photographers can assign depth-of-field preview to a custom button for use with smaller apertures. It's also possible show an array of exposure and compositional aids, including a live histogram, electronic levels, and gridlines.
You also get the same 3.2in, 2.1m-dot rear screen as the Z9. This boasts a four-hinge arrangement that allows it to be tilted up and down for low-angle or overhead shooting in both portrait and landscape formats, which is a significant advantage over the Z7 II. To my mind, this is the best screen articulation layout for shooting stills. However, unlike a side-hinged unit, it can't be set to face forwards for video shooting. That's perhaps the only questionable design decision on a camera that Nikon is touting for its movie credentials.
Nikon Z8: Autofocus
Probably the biggest innovation in camera technology over the past couple of years has been subject detection autofocus. Nikon's implementation on the Z8 (and Z9) is without doubt one of the best around. It can identify and focus specifically on people, animals or vehicles, and you can either specify a particular subject type, or let the camera choose between them automatically. It's easy to use and works extremely well.
If you know that you want to shoot only a particular kind of object – for example aircraft at an airshow – you can set the camera to prioritise the autofocus accordingly, and essentially ignore anything else. But otherwise, you can usually just leave the system set to Auto and let it do its thing. Detected subjects will be outlined in the viewfinder, and when there are multiple options in the frame, you can choose between them quickly using the joystick. It's all very quick and intuitive to use.
3D tracking
If the subject detection system can't find anything, the camera will fall back on its conventional autofocus setup, which provides all the options you'd expect. You can choose between multiple focus point sizes, including three customisable rectangle settings, and place them anywhere in the frame. Nikon's 3D tracking is also on board for following subjects that the AF system won't recognise of its own accord.
So what about the hit-rate?
Looking back over the thousands of images I shot using the Nikon Z8, primarily with the Nikkor Z 100-400mm f/4.5-5.6 VR S, what's striking is just how high the AF system's hit-rate is. Whether it was track cycling, water birds, or vintage fighter aircraft, I found it genuinely hard to find a shot that was clearly out of focus. Its prowess with birds in flight isn't limited to larger, easier targets, as it also worked perfectly well with faster, more erratic species such as ducks or gulls. One point worth noting, though, is that with small, distant subjects, it's worth switching to DX crop mode as the subject recognition works appreciably better.
The system isn't infallible, of course; I found it occasionally lost track of eyes, or when photographing waterfowl, focused on the reflection rather than the bird itself. But overall, the Z8's autofocus is a huge step beyond anything most Nikon users will have experienced before, unless they've used the Z9.
Nikon Z8: Performance
As a camera that aims to supplant the D850 in diehard Nikon users' kit bags, the Z8 needs to satisfy the needs of demanding photographers. After a couple of weeks intensive use, I can only conclude it'll do so with ease. In fact, this is a camera that's so phenomenally capable that it did everything I asked of it without any problem at all. No matter what the shooting scenario, I struggled find any way of stressing it.
Operationally, it's super-fast and responsive, while delivering excellent results in terms of image quality, shot after shot. With no mechanical shutter, it can be completely silent in operation, although personally I preferred to turn on the faux-shutter sound for audible feedback most of the time. Crucially there's no problem with rolling shutter distortion, even with rapidly moving objects such as propeller blades.
Metering
Nikon's metering is generally reliable, and it's easy to see in the viewfinder when you might need to apply any exposure compensation. There's a bewildering choice of Auto White Balance options, and the default setting really isn't to my taste, as it frequently over-neutralises strong colours. But if you switch to Natural Light Auto, you'll get consistently more attractive results, aided by Nikon's typically bright and punchy JPEG colour output.
While the Z8's continuous shooting is incredibly impressive, you do need to invest in CFexpress Type B cards to get the very best performance – at least if you want to shoot at 20fps in full-resolution raw. Then it'll just keep on going until the card is full, perhaps throttling the speed back a little if necessary. This is where Nikon's high efficiency raw format pays dividends, with the reduced file sizes allowing rapid writing to card.
Buffer performance
However, the camera also behaves very sensibly with slower XQD or SD cards. Set to 20fps, it will shoot a rapid burst of images for several seconds, and then settle down to shooting at whatever speed the card can sustain. Drop the speed to 10fps – which frankly is more than fast enough for most subjects – and it'll probably keep on shooting at that rate almost indefinitely, at least with a fast enough SD card (I used Lexar's latest Professional 2000x 128GB UHS-II SD, rated for 300MB/s). You'll also get almost unlimited high-speed bursts in DX crop mode with fast SD cards.
While battery life is on paper the only question mark compared the Z9, in practice I didn't find it a problem at all. That 340 shots per charge rating uses the CIPA standard test, which reflects shooting individual frames at fixed intervals. But if instead you shoot a lot of bursts, you can get many times more than that. On one occasion I shot over 1600 frames off a single charge, with the battery indicator showing plenty in reserve at the end of the day.
In-body image stabilisation (IBIS)
Nikon's in-body image stabilisation works extremely well, and I was able to get sharp hand-held images at shutter speeds as slow as 1 second using the Nikkor Z 24-120mm f/4 S at 38mm. At such slow shutter speeds, I also got much better results using the standard IS mode, rather than the default 'Sports' mode which is designed for panning with telephoto lenses. One point worth noting though, is that, unlike a lot of modern systems, with the Nikon Z8 it's best to turn off IBIS when using a tripod, especially with shutter speeds in the 1/10sec to 1sec range – otherwise you risk pixel-level blurring.
Of course, raw image quality is absolutely superb, with the 45.7MP sensor delivering on all fronts of detail rendition, dynamic range, and high-ISO noise. You may not quite get the highest pixel count currently available on a full-frame camera, but you should still be able to make critically sharp prints up to 27 x 18 inches in size, at least. Even the 60MP Sony Alpha A7R V only provides 15% greater linear resolution. That massive pixel count also gives great scope for cropping, which really is useful for distant subjects such as wildlife.
Dynamic range
At low ISOs, raw files have such great dynamic range that you can adjust exposure and shadows sliders in raw processing almost with impunity. If there's any difference compared to other high-end full frame models, including the Z7 II, it's not of any practical importance. I was also perfectly happy shooting at ISO settings up to the top standard setting of ISO 25,600, especially with the latest AI-based noise reduction algorithms from the likes of Adobe and DxO.
Video quality is likewise excellent, even directly out of the camera with no editing. Again, it benefits from impressive levels of detail and Nikon's attractive colour processing. The in-body image stabilisation does a good job of smoothing out minor jitters, and the built-in microphones give very acceptable sound quality. But like on most cameras, they are prone to being affected by even light wind outdoors, where it's advisable to use an external microphone with a windshield.
Nikon Z8: ISO and noise
Thanks to its 45.7MP sensor, the Z 8 captures an impressive amount of detail, surpassed only by a few 61MP models among its full-frame peers. There's no visible noise at ISO 64, and even at ISO 1600, you have to examine files close-up onscreen to make out the first appreciable appearance of luminance noise.
Fine detail starts to blur away at ISO 6400, but it's only when you hike the sensitivity to ISO 25,600 that noise really has a major negative impact on image quality. However, the extended ISO 51,200 and ISO 102,400 settings are best avoided, as they suffer from excessive noise and lose almost all shadow detail.
Below are 100% crops from our standard test scene, shot in raw and converted using Adobe Camera Raw with conventional noise reduction. Click on any thumbnail to see the full-size image.
Nikon Z8: Our Verdict
At the start of this review, I posed the question as to whether the Nikon Z8 really is just a smaller version of the Z9? The simple answer is that, in almost every practical aspect, that's exactly what it is. Which means it's an absolutely sensational camera that can handle almost any photographic task with ease, just for a lot less money (and weight) than before. For serious Nikon users, that makes for an incredibly tempting proposition.
In fact, it's difficult to think of any situation where the Z8 wouldn't excel. It's robustly made and handles just as well as a pro camera should, with sufficient customisability that anyone should be able to set it up to their liking. The autofocus system is breathtakingly quick and reliable while being easy and intuitive to use – indeed of the thousands of images I shot, pretty much every single one was properly focused. Throw in the effective in-body stabilisation and excellent image quality, and if you can't get super-sharp shots with the Nikon Z8, then it's really not the camera's fault.
Compared to the Nikon Z9
Compared to the Z9, there are barely any compromises. Yes, the battery life is shorter, but it's still absolutely fine for most purposes. Meanwhile, serious sports shooters might be put off by the mismatched card slots, and prefer the Z9's meatier grip for use with large lenses. But I suspect more users will be pleased by the option to use cheaper SD cards. So while there are still some perfectly legitimate reasons to go for the Z9, for most potential buyers, the Z8 is now the obvious choice.
Of course, it's still expensive, and it's really not that small, which means landscape shooters might prefer to stick with their Z7 IIs. But there's certainly a case to be made that the Nikon Z8 eclipses its Canon and Sony rivals, and might just be the most accomplished all-rounder among all the high-end mirrorless cameras currently available.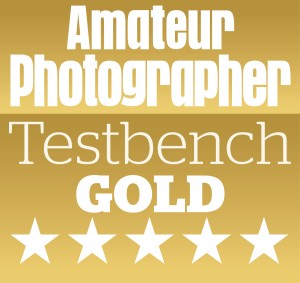 ---
Follow AP on Facebook, Twitter, Instagram, YouTube and TikTok.
---
Nikon Z8: Full Specifications