Leica M11 at a glance:
£7,500
60MP full-frame BSI-CMOS sensor
DNG raw at 60MP, 36MP or 18MP
ISO 64-50,000
4.5 fps continuous shooting
Optical viewfinder, 0.73x magnification
2.3m-dot, 3in fixed touchscreen
There's something very special about Leica's M-series rangefinders. They're the last surviving example of a camera type that was long ago made almost completely redundant by SLRs, but which still offers characteristics that some photographers find highly desirable. Uniquely they can also boast an unbroken lineage back to the Leica M3 of 1955, having made the leap from film to digital with surprisingly little change in design. So whenever a new-generation model appears, it's something of an event.
While the 60MP Leica M11 arrived just seven months after the 40MP M10-R, it marks the first major redesign since the original M10 appeared, five years ago. But you wouldn't know it from the outside, as the two cameras look very similar. One button has moved from the front to the top, and the styling has sharpened up a little, but that's about it.
Inside, though, things have changed significantly. Aside from the 50% resolution hike, the metering system has been completely designed. Leica has also added an interesting new wired connectivity option for iPhone or iPad users. Yet this comes for a relatively small premium of £400 over the M10-R's launch price.
Leica M11 – Features
Like its predecessors, the M11 is a stripped-back, minimalist tool that's likely to appeal most to purist photographers. Focusing is manual-only, via a rangefinder patch in the centre of the viewfinder, and the aperture has to be set manually on the lens, so only aperture-priority and fully manual exposure are available. It's also one of just a few cameras on the market that doesn't record video.
However, while the M11 may look much like the M10 and every other M model that came before it, the innards have been substantially revised. Most obviously, it's built around a 60MP full-frame sensor which employs a back-side illuminated architecture for the most efficient light gathering. This offers a base ISO of 64, extending to ISO 50,000 maximum, and outputs 14-bit raw files with a claimed dynamic range of up to 15 stops.
With near-identical pixel dimensions to the Sigma fp L and Sony Alpha 7R IV, it's probably a very similar sensor, which promises great things for image quality. But it's also been fine-tuned for the specific demands of accommodating M-mount lenses, including those from the film era. Leica says it boasts a special dual-layer UV/IR cut-off filter in front of the sensor and a new colour filter array for an improved, more natural response.
Leica has, however, decided that having a 60MP sensor doesn't mean you should have to put up with the associated processing and storage overheads all the time. So if you prefer, the camera can output DNG raw files at 36MP or 18MP instead. What's more, it can do so either by using the full sensor area, or by cropping into the image using 1.3x or 1.8x 'digital zoom'.
Engaging the digital zoom mode automatically activates live view, with framelines superimposed onto the full-frame preview image. Those zoom ratios may sound arbitrary, but they make more sense when you realise that with a 28mm lens on board, they correspond to 35mm and 50mm equivalent views respectively, neatly matching how the firm's Q2 fixed-lens full-frame camera works.
One significant operational change comes with regards to light metering. Where previous M models used a basic centre-weighted metering system that measured light reflected off the shutter curtain, the M11 now employs the image sensor instead. This allows it to offer multi-zone and spot metering options all the time, rather than just in live view, which in principle should promise greater reliability across a wider range of lighting conditions.
Leica has also added an electronic shutter option with speeds as fast as 1/16,000 sec, which facilitates shooting with large-aperture lenses in bright light. At the other end of the scale, it's also possible to set timed speeds as long as an hour with the mechanical shutter, which is great for landscape photographers who use deep ND filters. The shutter speed dial only covers 8-1/4000 sec, but setting it to the B position allows the full range to be selected via the onscreen control panel.
Another clever update comes when you engage live view magnification for critical focusing. With no stabilisation in either the camera or lenses, previously this could be shaky and difficult to use, especially with longer lenses. But Leica has now added electronic stabilisation to the magnified view, which is a considerable improvement and makes precise manual focusing much easier. This could be especially valuable to photographers who use the add-on Visoflex 2 electronic viewfinder.
As usual, Wi-Fi is built in for connecting the camera to a smartphone or tablet. But Leica has also come up with a new idea, as it's possible to set up a wired connection to an iPhone or iPad via the camera's USB-C port.
Connecting the camera this way automatically opens the Leica Fotos app, giving all the same functionality as when using Wi-Fi. So you get both remote control of the camera complete with a live view feed, and the ability to copy either JPEG or raw files across to your phone for editing and sharing. Crucially, both should be quicker and more reliable with a wired connection.
This is a great idea that works well in practice, with the catch being that it requires a specific Leica USB-C to Lightning cable that costs £32 but can't be used for anything else, such as charging or syncing your iPhone or iPad. So it's not as practical as it could have been, if only Leica had made it work with standard Lightning cables.
Android users, meanwhile, are out of luck. Connect your phone to the M11 using a USB-C cable and it'll be recognised as storage device, but it won't activate the Leica Fotos app, and I couldn't persuade other file transfer programs to work reliably either.
Leica M11: Key features
It may look just like its predecessors, but the M11 boasts some significant updates
Metering: The image sensor is used for light metering all the time, which promises more reliable exposure when using the viewfinder
Power: The new BP-SCL7 battery provides 64% higher capacity for 700 shots per charge, slots directly into the baseplate, and can be replenished using the supplied external charger or via USB-C
Storage: 64GB of storage is built-in and can be used alongside the UHS-II SD slot in either sequential or backup modes. Alternatively, DNG files can be recorded to one and JPEGs to the other
Touchscreen: This is now better integrated into the control system, providing quick access to a good range of secondary settings
USB-C: It's possible to transfer images to a smartphone, tablet, or computer via the USB-C port. But iPhone users will need to buy a bespoke Leica Fotos Lightning cable for £32
Optional EVF: The matched Visoflex 2 electronic viewfinder slides onto the hot shoe and can tilt 90° upwards. It boasts a 3.69m-dot panel and an eye sensor for switching with the LCD
Leica M11 – Build and Handling
Leica is very conscious of its rich heritage, and never likes to tinker too much with the M design. As a result, not much has changed compared in terms of control layout. About the only visible change is that the function button that was on the front of the M10 has now moved on top beside the shutter button. The result is a cleaner, sharper look, which is echoed by a subtly revised back plate.
In terms of construction, the M11 boasts the same ultra-robust feel as its predecessor. It's essentially identical in size to the M10, at 139 x 38.5 x 80mm, and is available in two traditional colour schemes, silver-chrome or black. The latter uses an aluminium top-plate, instead of brass, which allows it to be 20% lighter, at 530g vs 640g.
This is a noticeable difference, but as Leica's lenses are mostly quite small, even the silver model isn't remotely onerous to carry around. But as I discovered, that hefty metal shell makes it a very cold camera to handle in winter.
Operationally, the M11 adheres to Leica's usual bare-bones philosophy. It sports the minimum number of controls needed to get the job done, with analogue dials on the top plate for shutter speed and ISO, along with focus and aperture rings on the lenses.
An electronic dial placed under your right thumb is used to set exposure compensation, zoom into magnified live view, or magnify images in playback. There's also a d-pad on the back for navigating menus and changing settings, along with three square buttons for engaging live view or playback and accessing the menu.
While this may sound familiar to M10 users, Leica has tweaked the M11 to match its Q2 and SL2 models. So the Play and Live View buttons have swapped places, with the latter now labelled Fn. The onscreen control panel that's activated by the first press of the Menu button has also been updated, and it's now possible to select and change all of its settings by touch, a small change that has a surprisingly positive impact on the camera's usability.
The touch interface still doesn't extend into the camera's main menu system, but this didn't bother me. Instead, Leica's simple, pared-back menus come as a breath of fresh air compared to the mind-boggling complexity of most full-frame mirrorless models.
Unusually, a major design change is found underneath. Gone is the M-series' signature removable base plate, with the new and much larger BP-SCL7 battery instead plugging directly into the underside of the camera, in a similar fashion to Leica's other cameras. Removing the battery also gives access to the SD card slot, while the USB-C port is found alongside.
This also means that the M11 is the first M-series model that allows the battery and memory card to be changed while it's on a tripod. The caveat is that the battery release lever is very close to the tripod socket, so it'll be blocked by many quick release plates.
However, Leica's matched M11 handgrip (£325) has an Arca Swiss profile for fixing the camera to a tripod, while maintaining access to the battery and SD card. I also found that certain Arca Swiss plates which can be slid off to one side will leave the release catch sufficiently accessible, including the Sirui TY-C10 and the Gearing kit seen above.
As usual, the M11 is designed to work perfectly happily with M-mount lenses of any vintage. It can recognise recent lenses via black and white dots painted onto their mount, a system known as six-bit coding. If you want to use older optics, they can be selected manually from a list in the menu.
This allows the camera to record the lens used in the EXIF data, and to select an appropriate minimum shutter speed for use with Auto ISO.
Leica M11 – Viewfinder and screen
One thing that remains unchanged from the M10 is the viewfinder, which means all the same points still apply, both good and bad. As always for a rangefinder camera, it's a direct-vision optical finder, meaning that you're not viewing the image as seen through the lens. Instead, the field of view is indicated using framelines that are projected in the viewfinder window. These are displayed in pairs – 50mm and 75mm, 35 and 135mm, or 28 and 90mm – which are selected automatically when a lens is mounted. You can also switch manually between them using a lever on the front of the camera.
The framelines are parallax-corrected, moving diagonally across the frame as the lens is focused. In principle, they indicate 100% of the lens's field of view at a focus distance of 2m. At longer distances you'll get more in the frame, and at closer distances, a little less. As a result, composition tends to be a little hit and miss, and far less precise than you get with electronic viewfinders boasting perfect 100% coverage.
The viewfinder is at least bright and clear, and at 0.73x magnification, of a very decent size. But you do need to squeeze your eye very close to the window to see the 28mm frameline. This means those who wear glasses, or shoot left eyed, may well struggle; as someone who does both, I found it practically impossible.
Basic exposure information is projected into the viewfinder using red LEDs, including the shutter speed, exposure compensation, and metering indicators when shooting in manual. This works fine, but the display looks very dated compared to Fujifilm's excellent hybrid optical-electronic viewfinder.
For those working with wideangle lenses that aren't accommodated by the framelines, Leica is offering a new Visoflex 2 electronic viewfinder for £600. It slots onto the hot shoe and boasts a 3.69m-dot panel, with an eye sensor for automatic switching with the rear LCD. It's also capable of tilting upwards, with click-stops at the 45° and 90° positions. It looks like it'll be a very useful accessory for M11 users, but unfortunately, it wasn't available for testing.
Turning our attention to the rear screen, this is the same size as the M10's but twice as detailed, at 2.3 million dots. It's great for reviewing images, while being handy for fine-tuning composition when you're using a tripod. But its fixed design makes it rather awkward to use for composition while shooting hand-held.
Leica M11 – Focusing
Like all M-series cameras, focusing is manual only, using a coincident-image rangefinder. This works by overlaying a second ghost image on a bright spot in the centre of the viewfinder, which moves laterally relative to the main view when the focus ring is rotated. When the two are aligned, the lens should be correctly focused. Getting used to this approach takes some practice, but once mastered, it's reasonably quick and accurate.
However, rangefinder focusing has its limitations. Most obviously, there's just a single focus point in the centre of the frame. Obviously you can use a focus and recompose technique,  but at large apertures this can result in small focus errors that appear quite obvious when examining image files onscreen. So when really accurate focusing is essential, you're better off switching to live view.
In this mode, the body is smart enough to engage a magnified display when it detects the lens being focused. Alternatively, you can zoom in manually via the top-plate button. The focus area can be moved freely around the frame, and peaking is available in a choice of colours. It's just worth remembering that the aperture will always be stopped down to what's set on the lens: this has the advantage of always previewing depth of field, but for precise focusing, it's often better to open it up.
Leica M11 – Performance
One consequence of Leica's new approach to metering becomes apparent when you turn the M11 on. It doesn't start up instantly, but instead there's a short but noticeable delay while it opens the shutter, fires up the image sensor for metering, and displays the framelines. Thankfully this only takes about a second, so I didn't find it particularly irksome.
If you make a habit of flicking the power switch before bringing the camera up to your eye, you may not notice much delay at all. And once it's up and running, the M11 is as agile as you'd expect, reacting instantly to both the physical controls and the touchscreen.
Another thing M10 users might notice is the shutter sound, which is perhaps a little more obvious than before. Leica has used a fully mechanical shutter, with no electronic first-curtain option, which means the shutter has to close and then open again to make an exposure. But in the grand scheme of things, it's still pretty quiet and discreet. The electronic shutter is completely silent but unfortunately suffers from significant rolling shutter distortion, so it's best avoided with moving subjects.
Leica's decision to switch to a new, higher capacity battery has paid off with regards to stamina. The M11 promises 700 shots per charge compared to the M10-R's 210, and my real-world experience matched this. With the previous models I often got back from an afternoon shooting with a dead or heavily depleted battery, but with the M11 I rarely took it down even to 50%, even after a couple of hundred shots. The ability to top up from a USB-C PD powerbank is an added bonus.
When it comes to the new sensor-based metering, my experiences were mixed. The good news is that the M11 rarely overexposes to the extent of clipping significant amounts of highlight detail, which would be irretrievable in raw processing.
On the other hand, I found that it frequently underexposed significantly, requiring as much as a stop of correction to the raw files. This means that images can end up noisier than they might have been, while the corresponding JPEGs need brightening if you want to share them via your phone. It's not quite the performance I'd hoped for from this new metering system.
Auto white balance generally works nicely on bright sunny days, although I found it could over-neutralise warm golden-hour colours. It also tends towards grey on overcast days. Couple this with Leica's decidedly neutral, understated colour palette and the lack of any dynamic-range controls, and personally I wouldn't view the M11's JPEGs as much more than rough proofs.
You'll get considerably more attractive results from processing raw files. Leica's choice of the DNG format means they can be opened in a wide range of software without necessarily requiring an update to the latest version. You will, however, need a reasonably powerful computer to crunch through them.
Just as we'd expect from this 60MP full-frame sensor, the raw image quality is, at its best, sensational. DNG files combine stunning levels of detail with vast dynamic range, meaning that you can delve deep into the shadows of low-ISO images and retrieve rich detail from areas that are completely black in the JPEGs. High-ISO noise performance is as impressive as we'd expect, too, although blotchy shadow noise does appear at ISO 25,000 and beyond.
Leica M11 – Variable Resolution Raw
Perhaps the M11's most interesting feature, technically, is its variable resolution raw output. Along with the native 60MP, 9528×6328 pixel files, it can also output 7416×4928 (36MP) or 5272×3498 (18MP) DNG raws. This brings useful savings in file size, from around 100MB to 70MB or 38MB respectively. Below are comparison images shot at each size, then converted using Adobe Camera Raw. These particular images were shot using a pre-production camera, so may not fully represent final image quality.
This isn't the first time we've seen 'small RAW' files – Canon introduced the concept way back in 2008 with the EOS 5D Mark II, while Nikon has dabbled in something similar. But Leica appears to be doing something technically very different. Where these other sRAW formats involve demosaicing the raw sensor data and downsampling the resultant full-colour file, examining the M11's DNGs using RawDigger reveals that Leica is simply outputting lower-resolution, un-demosaiced files. This can be seen from the screenshots below, which visualise the image data stored at each pixel location in the DNG file in terms of colour and brightness.
This looks like such an obvious approach that you'd be forgiven for wondering why other cameras don't all do it already. The likely reason is that, theoretically, interpolating and downsampling the individual colour channels like this could be open to producing imaging artefacts with finely-repeating, low-contrast detail.
Thankfully my testing revealed no visible problems with a range of different subjects, and the smaller DNGs look to be every bit as usable as the 60MP raws. It's very easy to switch DNG resolution, too, via the onscreen control panel. I just wonder how many M11 users will genuinely make use of this feature, rather than sticking with 60MP 'just in case'.
Leica M11 – ISO and Noise
With its 60MP sensor, the Leica M11 is capable of recording as much fine detail as any other full frame camera on the market. It delivers truly superb results at ISO 64, and there's barely any drop in quality as the sensitivity is raised to ISO 800.
Noise starts to soften the finest detail at ISO 1600, but you have to look very hard to see it. Above this, detail progressively blurs away, but I'd still have no hesitation in going up to ISO 12,500. Above this, blotchy, low-frequency colour noise becomes visible in dark regions of the image, and while ISO 25,000 is still just about acceptable, I'd avoid the ISO 50,000 option.
Leica M11 – Our Verdict
It's impossible not to conclude that the Leica M11 is the best M-series model yet, and by extension, the firm's most desirable camera, too. Compared to last year's M10-R it offers usefully higher resolution, much-improved battery life, and Leica's clever 36MP and 18MP raw options. For some photographers, that'll be reason enough to buy it. For others, the high price and significant limitations of the rangefinder design will leave them wondering what all the fuss is about.
Indeed, getting the most out of that high-resolution sensor places a lot of demands on your technique. The lack of image stabilisation means you need to use very fast shutter speeds when shooting hand-held to avoid fine detail looking blurred (think 1/200sec with a 50mm lens). Equally, if you demand critically sharp focus at large apertures, then using magnified live view will be more reliable than the rangefinder. But then again, to paraphrase one of most famous Leica users ever, images don't necessarily have to be sharp to be effective.
Ultimately, the M11 remains, like its predecessors, a beautiful anachronism. Rationally, the rangefinder design has been obsolete for decades, and yet Leica still has no problem selling them. It's a camera type that defies logic and appeals to photographers' hearts rather than their heads, and the M11 is the finest yet. Having said that, I'd still love to see Leica build an M-mount camera based purely around an electronic viewfinder.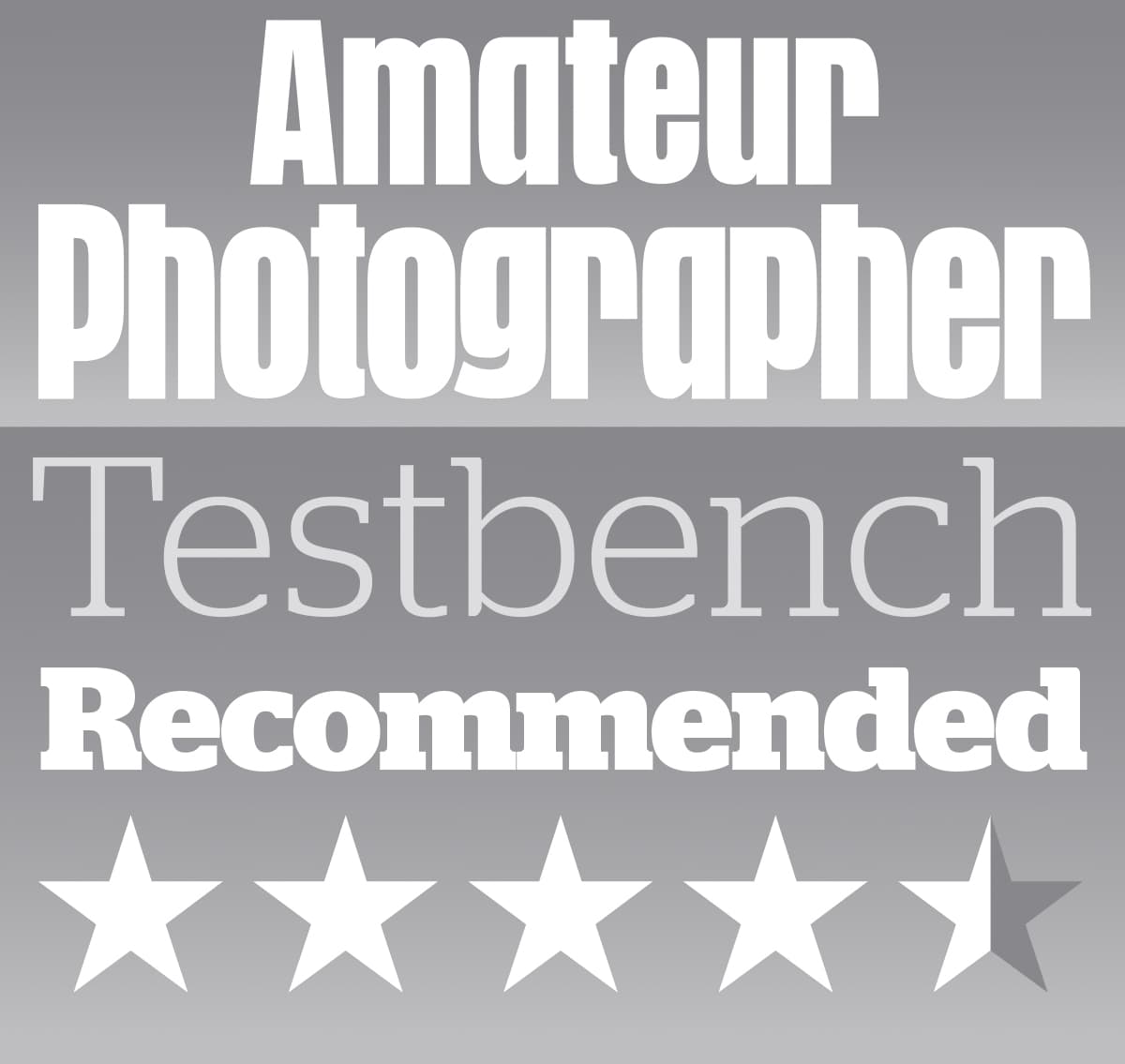 Looking for more Leica options? Have a look at the best Leica cameras.
Leica M11: Full Specifications