Sigma fp L at a glance:
£1999 body only
£2449 with EVF-11 viewfinder
61MP full-frame BSI CMOS
ISO 6-102,400
Up to 10 fps shooting
3.2in, 2.1m-dot touchscreen
4K 30p video
While Sigma is best known for its superb lenses, the firm has long had a side-line in making cameras. In 2018 it formed the L-Mount Alliance alongside Panasonic and Leica, and in mid-2019 announced the 24MP fp – the world's smallest full-frame mirrorless camera. This innovative design achieved its compact dimensions by leaving out a mechanical shutter, in-body image stabilisation, and an electronic viewfinder, resulting in a box-shaped body with a fixed rear LCD. When the camera became available for real last year, I found it to be an interesting concept, but with significant limitations in terms of usability and handling.
Now we have a follow-up model, but perhaps not in the way many people were expecting. The fp L isn't a successor, but a companion model that places a 61MP sensor into exactly the same body. Remarkably, this comes at the same £1,999 body-only launch price as the fp. When you consider that the only other way to get such a high-resolution sensor is in the £3,200 Sony Alpha 7R IV, this looks like an absolute bargain.
Sigma has addressed one of the main criticisms of the camera's design by producing an optional EVF-11 electronic viewfinder that bolts onto the side. It adds £450 to the price when bought in a kit with the fp L, and will also work with the original fp via firmware version 3.00. So the question is, do these developments make the fp L an appealing option for photographers after high resolution on a budget?
Sigma fp L: Features
Sigma has built the fp L around a 61MP full-frame back-illuminated sensor that boasts phase detection pixels for autofocus, which sounds very much like the superb chip Sony uses in the A7R IV. This delivers a sensitivity range of ISO 100-25,600 as standard, along with extended high settings up to 102,400. The firm also provides composite low ISO settings down to ISO 6, which are produced by combining multiple ISO 100 exposures into a single file. Because these are a set of discrete exposures rather than one long one, moving subjects will appear with ghosting effects, rather than as a continuous blur.
Shutter speeds are available across a range of 30 sec to 1/8000sec, but again there's a catch. The shutter is purely electronic, with a flash sync speed of 1/15sec betraying a decidedly slow scan time while the camera reads out rows of sensor pixels from top to bottom. This means that the fp L will be prone to both distorting the shapes of moving subjects and banding under fluorescent light. So while the camera is capable of shooting at up to 10 frames per second, it looks best suited to product or landscape photography, rather than sports or action.
In step up from the original fp, autofocus now employs a hybrid system that uses phase detection for speed combined with contrast detection to fine-tune accuracy. The focus area can be positioned freely across most of the frame area, while a simplified 49-point arrangement is available for quicker selection when using the physical controls. Both face and eye detection are onboard, along with subject tracking.
Files are recorded in Adobe's standard DNG format, which means they should open in most software without requiring an update to support the camera. However, it's important to understand that 61MP raws will place a real strain on your computer in terms of both processing power and storage. Raw files can also be converted to JPEGs in-camera after shooting, but without built-in Wi-Fi or smartphone connectivity, there's no quick way of sharing the resultant images to social media.
One interesting feature Sigma has included to exploit the sensor's resolution is a crop zoom mode, activated using a pinch gesture on the touchscreen. Unlike other manufacturers' digital zoom modes, this isn't a JPEG-only option, with the camera also recording cropped DNG files at certain sizes. If offers 1.5x zoom at 26MP, 2x zoom at 15MP, 2.5x zoom at 9.8MP, or 5x zoom at 2.5MP. When using Auto ISO, the camera is smart enough to adjust the minimum shutter speed to match the equivalent focal length.
Plenty of options for JPEG processing are available, and readily accessed using dedicated Color and Tone buttons. Alongside the usual array of colour modes with names like Portrait, Vivid and Landscape, Sigma has provided some rather more interesting options. New to the fp L is an array of duotone settings that apply gradients between two colours, along with a high-key Powder Blue to complement the existing Teal and Orange, Sunset Red and Forest Green modes. These may not on the face of it appeal much to raw shooters, but do provide an interesting means of creative experimentation.
Thanks to its L mount, the fp L can accept a wide range of lenses from Leica, Panasonic and Sigma. However, its petite form means that it's best suited for use with relatively small, lightweight optics. Sigma's lovely i-series primes are perhaps the perfect match, with 24mm f/3.5, 35mm f/2, 45mm f/2.8, and 65mm f/2 options available, while the compact 28-70mm F2.8 DG DN C should also balance pretty well.
However, I found it formed a distinctly awkward combination  with Sigma's larger 24-70mm F2.8 DG DN Art. It's also worth bearing in mind that there are only a few L-mount lenses with optical stabilisation, so most of the time you have to put up with no image stabilisation at all. This is particularly problematic given that the high-resolution sensor will ruthlessly reveal image imperfections, including any blur from hand-shake.
In terms of video, on paper the fp L has a similarly impressive spec to its 24MP stablemate. It's capable of recording 4K (3840 x 2160) video at 30 fps and can output raw video in the 12-bit CinemaDNG format to an external recorder. There are plenty of sophisticated video tools onboard, with one particularly neat trick being the ability to record directly to an external SSD plugged into its USB-C port. But that slow sensor readout time, and the rolling shutter effect it brings, counts against the new model in comparison to the original fp.
Focal points
Sigma has re-used the exact same body design as its original 24MP fp, just now with a higher resolution 61MP sensor
¼ in threads: Along with the usual tripod thread on the baseplate, there's another on each side. They're used for attaching the viewfinder, handgrip and even the removable strap lugs.
Heat dissipation: A large heat sink behind the LCD screen provides a means of preventing the camera from overheating during video recording.
Power: Sigma's BP-51 battery is identical to the Panasonic DMW-BLC12, so spares are easy to find, which is lucky as you'll need them. It's charged via the camera's USB-C port, but you have to remove the viewfinder first.
Connectors: On the side you'll find USB-C, microphone and micro-HDMI ports, alongside an interface for the add-on hot-shoe. The mic socket also accepts the CR-41 cable release.
Weathersealing: The fp L is designed to be dust- and splash-proof, with seals arranged at 42 points around the camera body.
Storage: There's a single UHS-II SD slot, but you can also record files to an SSD connected to the USB-C port on either the camera or EVF, which should be especially handy for videographers.
Processing: Color and Tone buttons on the back provide access to a broad range of in-camera image-processing effects
Build and Handling
With its small rectangular body, the fp L presents a very different operational proposition to other full-frame mirrorless cameras. Its die-cast aluminium body feels as solid as a brick, but unfortunately shares much the same handling characteristics. But the whole idea behind the design is that it's modular, so you can add a choice of handgrips. The small HG-11 finger-grip works nicely with small lenses and adds £60 to the price, while with larger, heavier optics, the £100 HG-21 will probably be the better answer. Don't even think of shooting handheld without one or the other, though, as it's a really awkward experience.
You shouldn't have to worry about working in inclement conditions, with the body boasting weather sealing at 42 points. Despite its small size, the various buttons and dials are all decently large and well-spaced, meaning that the camera is quite usable when you're wearing gloves. On the whole, the controls operate with satisfying precision, aside from slightly ill-defined click-stops on the rear dial which can hinder changing settings quickly.
Overall, the control layout and user interface works well. Two large switches on top turn on the camera and select between stills and video shooting, with independent settings and optimised interfaces for each. A pair of electronic dials on the top and back are used for changing exposure settings, with the rear one controlling exposure compensation in the P, A and S modes by default. But if you prefer, their functions can be swapped, which allows the larger top dial to be repurposed to exposure compensation when shooting with lenses that have physical aperture rings. The rear dial also serves as a d-pad for navigating menus and changing settings.
Other key settings are changed using Sigma's onscreen Quick Set menu, which is accessed by a press of the QS button. Here you'll find such things as ISO, white balance, metering and drive modes, along with image quality, aspect ratio and fill light options. There's no exposure mode dial; instead this is changed using a button at the camera's base. Six custom modes can be set up for specific subjects and given recognisable names, along with two-letter abbreviations that are used to select them.
It's possible to position the focus area simply by tapping the touchscreen, which also activates options for changing the size of the AF point, switching between 49-point and free AF area positioning, end enabling face or eye detection. However as with the fp, the touch response is disconcertingly laggy. Alternatively you can use the physical controls, by pressing the Down key, AEL and then using the d-pad, but this is distinctly awkward.
Thankfully, Sigma has provided a menu option that allows the focus area to be moved directly using the d-pad. This works much better if you like to select the subject manually on a shot-by-shot basis, and is pretty much essential if you use the viewfinder. The drawback is that you lose access to Focus Mode and Focus Area settings from the Up and Down keys, but this can be addressed by putting them into the QS Menu. Alternatively, these functions can be reassigned to any of the three user-customisable buttons – Color, Tone and Mode – although I suspect most users will leave the latter alone. Another useful addition compared to the original fp is the option to assign one of these buttons, or alternatively the AEL button, to stop down the lens for depth-of-field preview.
Sigma's menu system is clearly and logically laid out, and not over-burdened with obscure settings. But one slight let-down is that neither it, nor the QS menu, can be navigated using the touchscreen.
Viewfinder and screen
Sigma has employed the same excellent rear screen as on the original fp. At 2.1-million-dots it's sharp and detailed, and bright enough to see clearly outdoors in daylight. It previews colour and exposure, and you can overlay useful information such as gridlines, an electronic level, a live histogram and a zebra pattern overexposure warning. You even get the option of viewing a small waveform display when shooting stills, which provides much more detailed information about image brightness distribution across the frame than a simple histogram, and is usually seen in high-end video cameras. But as with the fp, the fixed rear screen forces you to hold the camera out in front of you to take pictures, which isn't very stable.
Thankfully, a saving grace comes in the form of the new EVF-11 viewfinder, and I wouldn't contemplate using the fp L without it. It bolts onto the side of the camera and plugs into the HDMI and USB-C sockets, while drawing power from the flash interface. The viewfinder housing is designed not to block the camera's mic socket and adds a headphone socket for monitoring audio. It also has a USB-C port for connecting an SSD, but you can't use the latter to charge the battery, and have to remove the EVF from the camera instead. As the EVF attaches to the same place as the hot shoe, you can't use it with a flash .
The viewfinder itself is sensational: its 3.69m-dot panel displays plenty of detail, while its 0.84x magnification surpasses almost anything else on the market for size. Yet it's perfectly clear into the corners of the frame, with a long eye relief for glasses wearers. The EVF also tilts upwards 90 degrees, which can be really useful for low-angle shooting.
Unfortunately, though, the fp L is no longer remotely compact with the viewfinder fitted, but instead becomes both bulkier and more awkwardly shaped than its SLR-style peers. Another real irritation is the lack of an eye sensor for switching back and forth with the camera's LCD – instead you have to flick a switch on the side of the EVF every single time, which rapidly gets annoying.
The control setup still works OK for changing the main exposure settings with the camera up to your eye, but it's very easy to mix up the AEL and QS buttons. Getting at the various buttons along the base of the body is a real stretch, too. I also found the rear dial was more prone to inadvertently registering d-pad clicks when using the viewfinder, which can easily result in unwanted settings changes in the QS Menu. So it's best to make a point of using the top dial to make changes instead.
Sigma's approach for setting the focus point by touch doesn't work very well with the EVF; you first have to tap the screen, and then drag the focus area around. This is slow and unintuitive compared to the usual touch-and-drag logic, so you're much better off setting up the d-pad to mode the focus point. Likewise, pinching to set crop zoom isn't really an option.
Sigma fp L: Autofocus
Thanks to its on-sensor phase detection, the fp L focuses quickly and decisively, especially with static subjects. By default, the camera will select the focus area automatically, but  often chooses to focus on the background, particularly if your subject is relatively small. So it's usually better to switch to manual AF area selection instead, or use face and eye detection for portraits. The latter does a really impressive job of recognising human subjects, even when they're small in the frame and facing partially away from the camera.
Sigma has also paid attention to making manual focus easy to use. When using a native lens, turning the manual focus ring activates a 'picture-in-picture' magnified view for accurate focusing. Focus peaking is also available, in a choice of colours, and the camera can display either a basic distance scale or the current focus distance.
With a manual-focus lens, pressing the button in the centre of the rear dial or double-tapping the LCD toggles magnified view. This can be temporarily dismissed by a half-press of the shutter for clearer composition. As a result, the camera works well with either L-mount lenses that don't have any electronics, or adapted manual lenses.
Performance
Set the power switch to On and the fp L takes a couple of seconds to ready itself for shooting, which isn't ideal if you're trying to get a quick grab shot. But once it's ready, camera is quick and responsive to the physical controls. The only time it'll really lock you out when shooting stills is with low-ISO composite settings, with ISO 6 images taking as long as 20 seconds to process and store. So they're definitely best reserved for slow, considered work.
With no mechanical shutter, the fp L has the potential to be completely silent while shooting. However, this first requires turning off various operational beeps and fake shutter sounds in the menu. The screen blacks-out between frames to provide a visual cue when you've taken a picture, although this can be disabled in the menu if you prefer.
Sigma's metering is generally reliable, if anything erring towards underexposure to protect highlights. Auto white balance works well, but with a certain tendency to drift to the cooler side of the spectrum. Sigma's standard colour rendition is absolutely fine but doesn't stand out from the pack on any way. As a result, the camera delivers perfectly acceptable JPEGs, but you'll generally get much better results processing from raw.
As we'd expect, the sensor is capable of truly superb image quality, with exceptional levels of detail, low noise, and broad dynamic range. But two design aspects hinder getting the best out of the sensor in practice. First is the lack of image stabilisation, which means that if you want pixel-sharp images hand-held, you'll need to use fast shutter speeds. Forget the 1/focal length rule-of-thumb; with this 61MP sensor, you're likely to need two stops faster, meaning 1/100 sec with a 24mm lens, or 1/250sec with a 70mm, and so on. This can be automated using ISO Auto, by setting the slowest shutter speed limit to Auto (Faster), but inevitably it means hiking the ISO more than with stabilised systems.
Meanwhile the electronic shutter's slow readout time can be distinctly problematic in certain situations. Vehicles moving at any decent speed across the frame will appear to be leaning backwards, regardless of how fast a shutter speed you use, while backgrounds will distort if you pan the camera to follow them. If you take pictures indoors under fluorescent lighting with fast shutter speeds, you may well also see colour banding effects that are extremely difficult to suppress.
Another less well-known rolling shutter effect comes when shooting hand-held with unstabilised telephoto lenses. Images can suffer from essentially uncorrectable random distortions, with vertical lines curving due to lateral camera shake. You can see this in the comparison below, showing crops from two consecutive frames shot hand-held using a 200mm lens at 1/500sec. On the right, South London's landmark Crystal Palace TV tower looks like it's bending sideways.
This effect should be much reduced with an image-stabilised lens, but if you want to be absolutely certain of eliminating this kind of distortion, you'll probably need to use a tripod. Another odd effect you sometimes can get at marginal shutter speeds is some parts of your images looking slightly blurred due to camera shake, while other parts are sharp.
One further area where the fp L really struggles comes with regards to battery life. I only got about 150 frames per charge when using the viewfinder, even with more aggressive power-save settings than the defaults, Eco mode enabled in the menu, and frequently switching the camera off between shots. So users will definitely want to pick up a spare or three.
You can top up the battery during breaks in shooting, or indeed power the camera directly using a USB-C PD powerbank, but this requires removing the viewfinder.
ISO and Noise
Sensational image quality is the name of the game from the fp L's 61MP sensor, at least in our controlled studio test. As expected, it resolves a superb level of detail at low ISOs, with no visible noise. Indeed luminance noise only really becomes obvious at ISO 1600, bringing a slight negative impact on detail rendition. However I'd still be entirely happy shooting at ISO 6400, with the top standard setting of ISO 25,600 quite acceptable for smaller output sizes when necessary to get the shot. But I'd avoid the extended higher sensitivities.
The 100% crops below are taken from our standard studio test scene. Click on any to view the full-size image (warning these are large files).
Sigma fp L: Verdict
Like its 24MP stablemate, the Sigma fp L is a curious, quirky beast that's difficult to compare to other cameras. It has one of the finest sensors of any full-frame model, which is capable of superb resolution, low noise and really impressive dynamic range, for a remarkably reasonable price. Paired with Sigma's compact i-series primes, it delivers stunning image quality in an unusually compact package. Its well-designed control setup makes it a rather likeable camera to shoot with, while the unique modular design means you can add the viewfinder or grips to suit different situations.
However, while £1,999 for a 61MP full-frame camera sounds like a bargain, the price jumps past £2,500 once you've added the viewfinder and a grip. That's still £700 less than the Sony A7R IV, but it's more than either the 45.7MP Nikon Z 7 or the 42.4MP Sony A7R III. These may not match the fp L for outright resolution, but both are much more practical and accomplished all-rounders.
With their integrated EVFs, they're less bulky and handle better for photographers who prefer an eye-level viewfinder, while also being more suited for use with larger lenses. Their in-body stabilisation makes it easier to get sharp images hand-held, and they don't suffer from the fp L's rolling shutter distortion with moving subjects or telephoto lenses. In short, the concept of a compact full-frame camera still brings considerable compromises.
Ultimately, this leaves the fp L looking like an interesting experiment by Sigma that occupies a distinct niche in the market. Its foibles and limitations make it difficult to recommend as a general-purpose choice for mainstream users, but for certain specialist purposes it has a unique appeal. Landscape and travel photographers looking for an ultra-light set-up that delivers exceptional image quality may well find themselves tempted.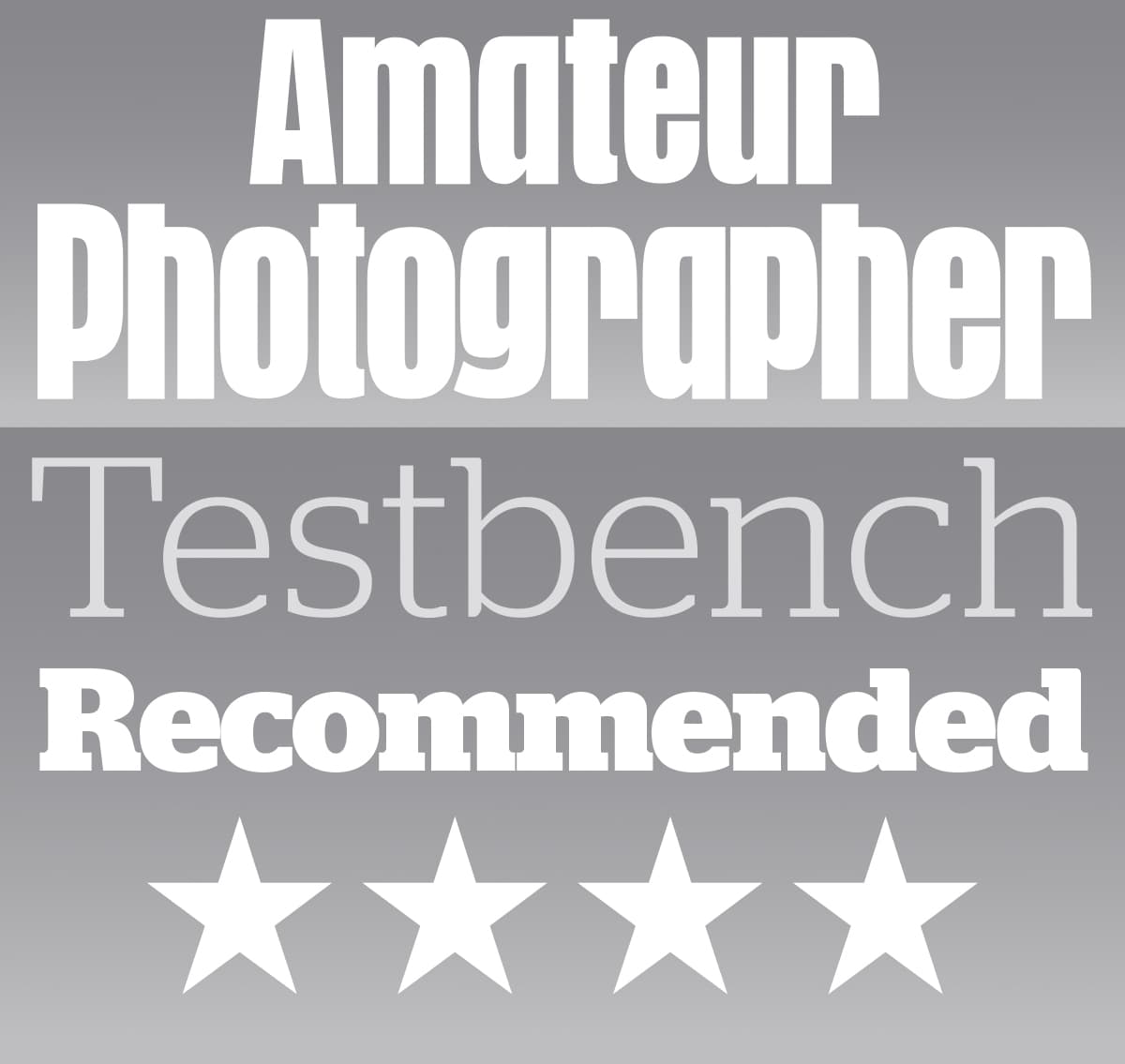 Sigma fp L: Full Specification